Come And Follow Me
Our fall term is off to a wonderful start!
The children honed their wrestling technique with Jon Burgos. Look at those stances!
Pono transformed Marcus Garvey Park into a soccer field!
This looks like a perfect spot for a story!
Music, exploration, and discovery in the park.
Dee Leconche (Caroline's grandma) took us on a culinary trip to the Caribbean and taught us how to make coconut rice with pigeon peas. Yum!
The children decorated china plates and bowls with fanciful designs. Thank you, Poppy Luca, for another enriching art class!
Dr. A and the children "went deep" as they discussed the process of photosynthesis and the physical characteristics of leaves.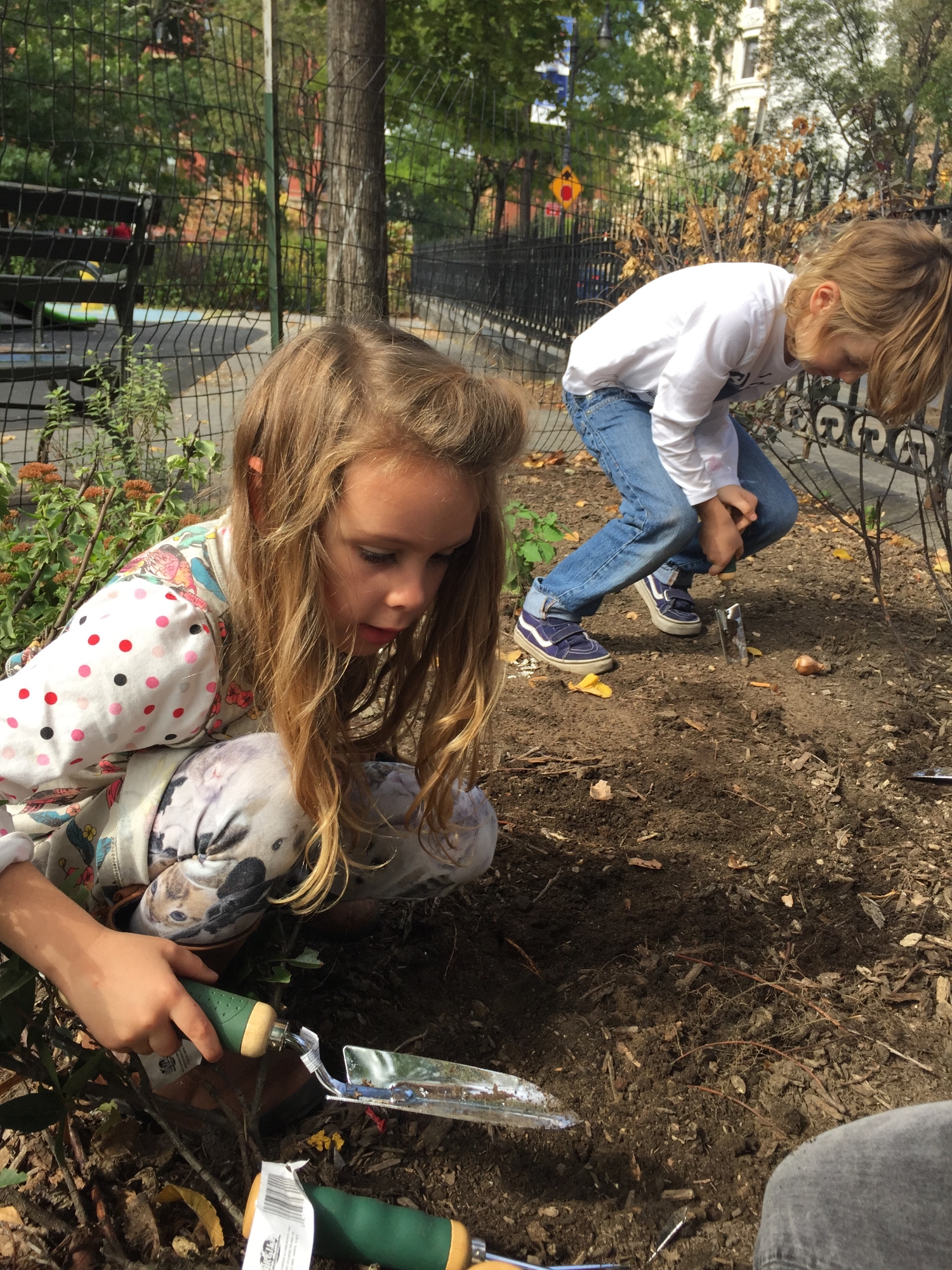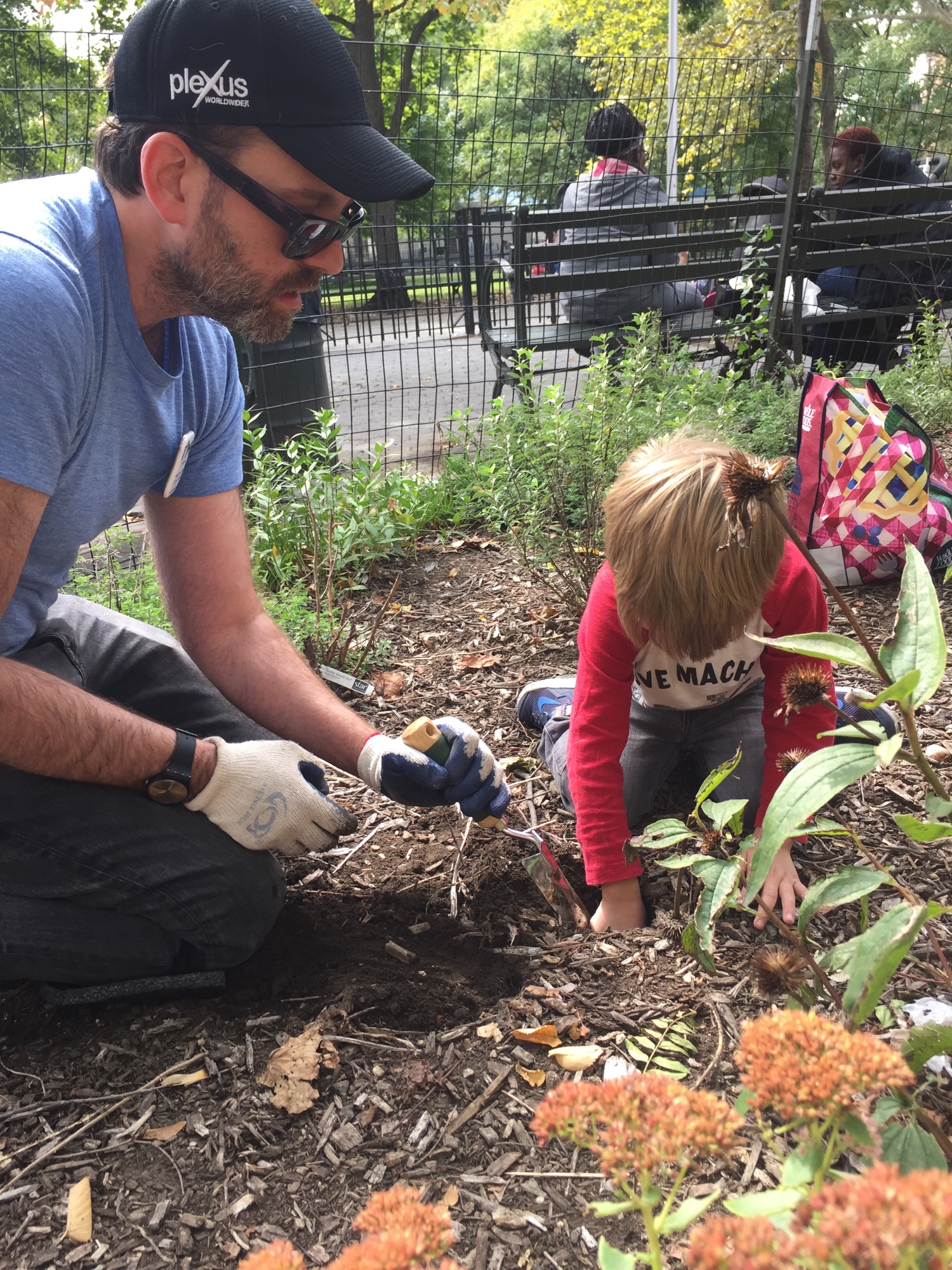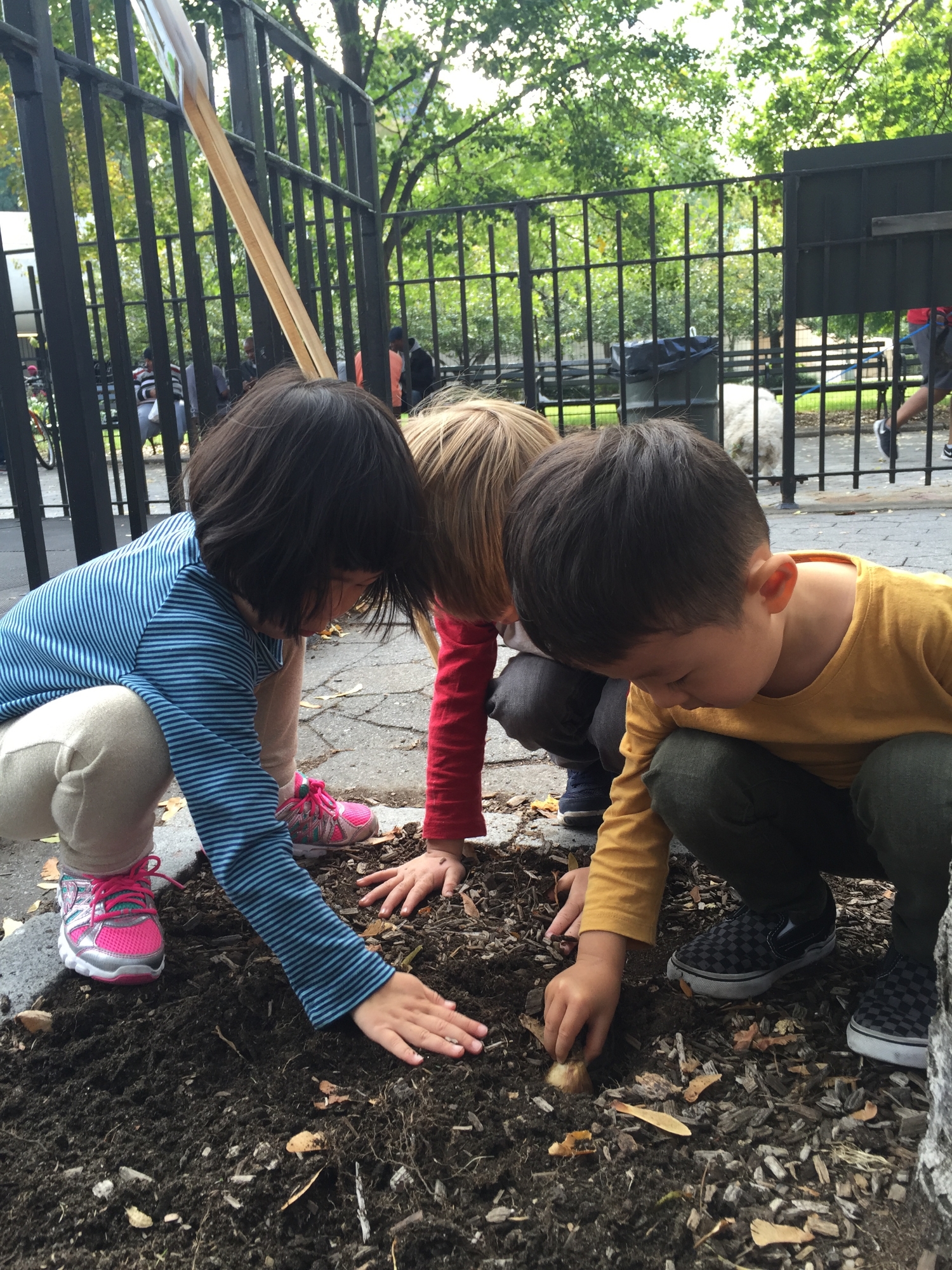 We planted daffodil bulbs in Marcus Garvey Park with Pono parent Eric Stoneberg as part of NYC's Daffodil Project. We can't wait for spring!
Meanwhile, Back at the Ranch...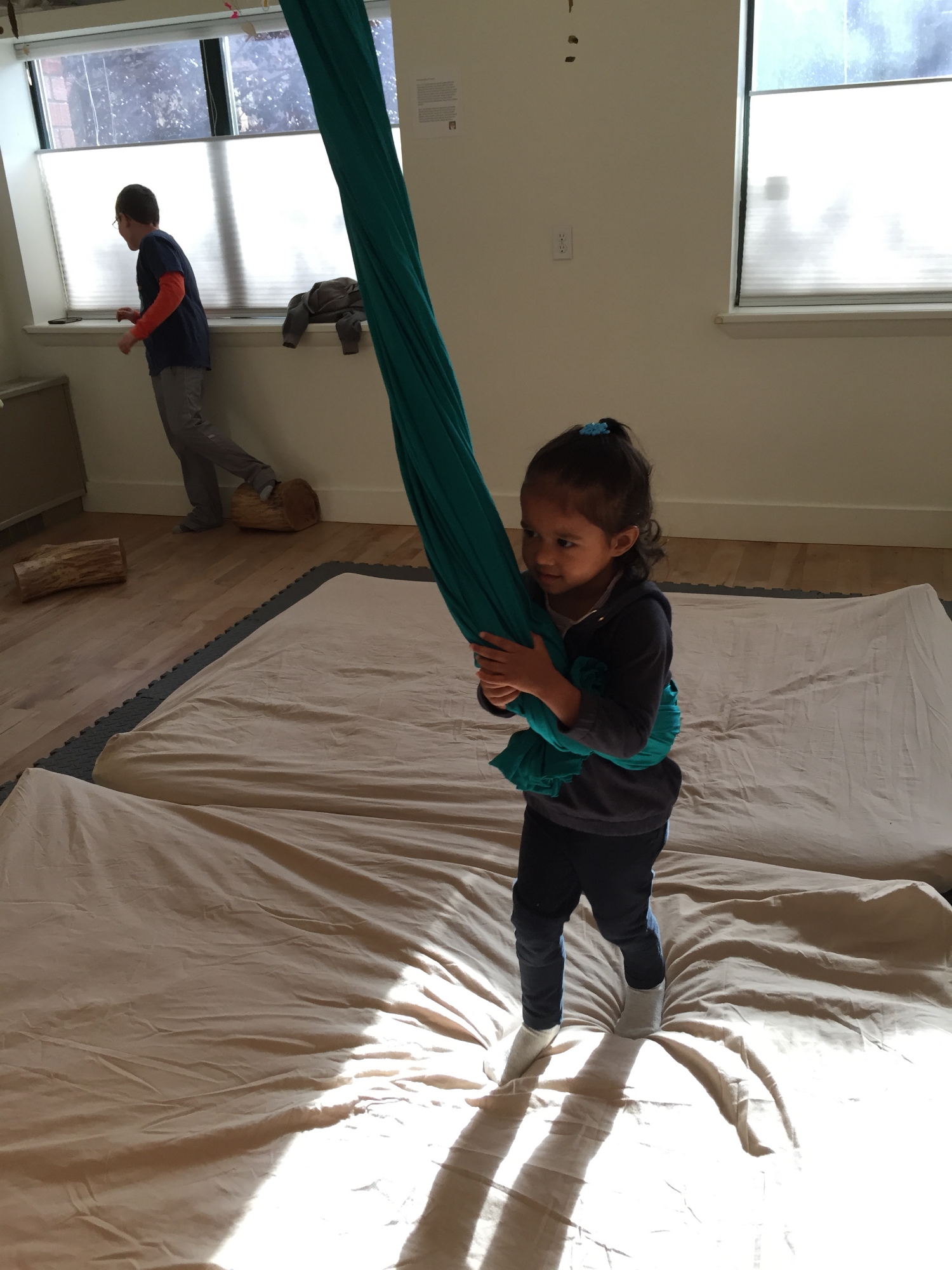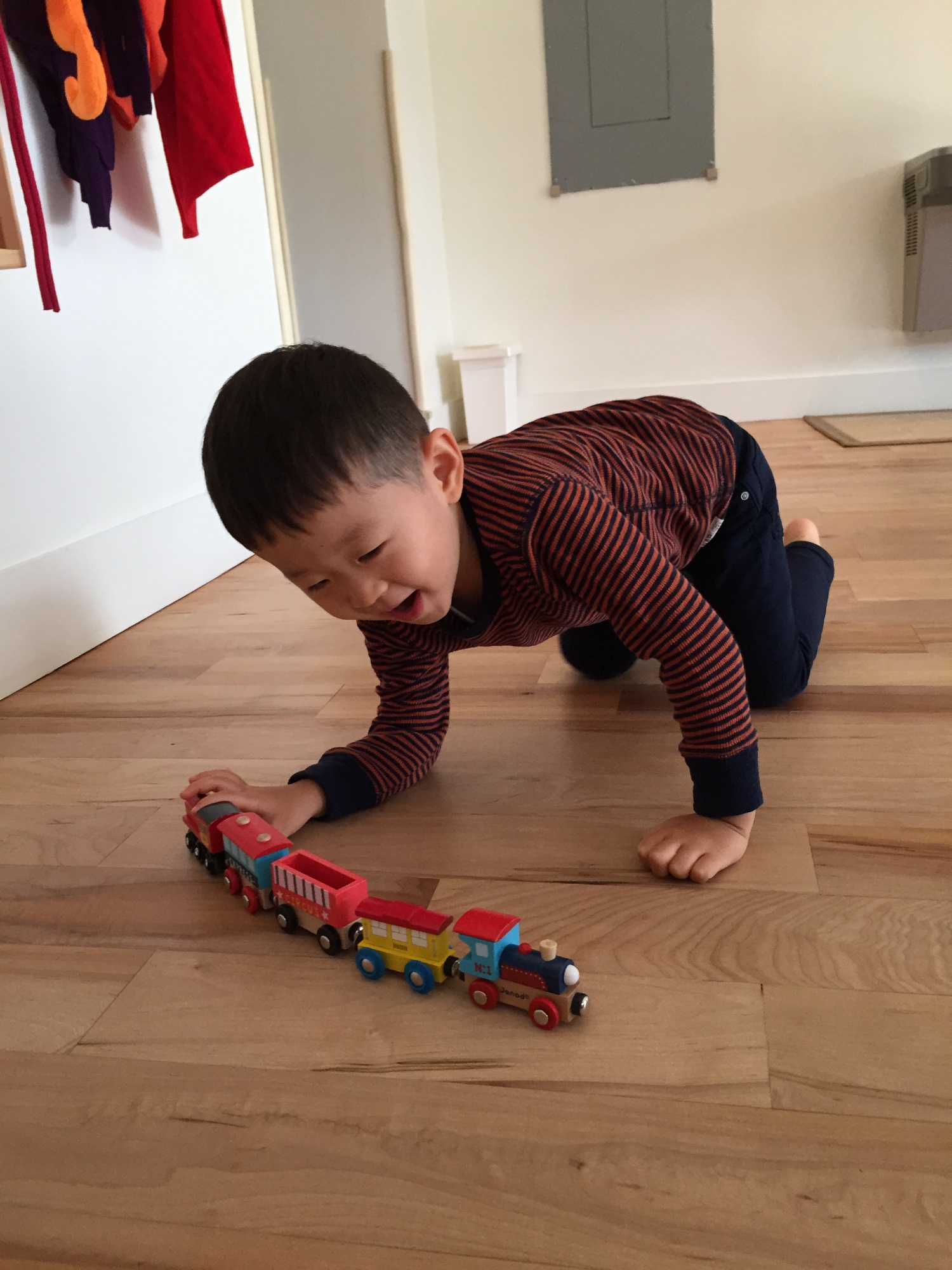 Playtime means opportunities for exploration, discovery, and sharing.
Julietta found plenty of ways to engage our Pono friends in literacy. The older children started off the term playing their Word Act game – using their bodies to act out tricky words from their last word families list, and having others guess what they were and write them down.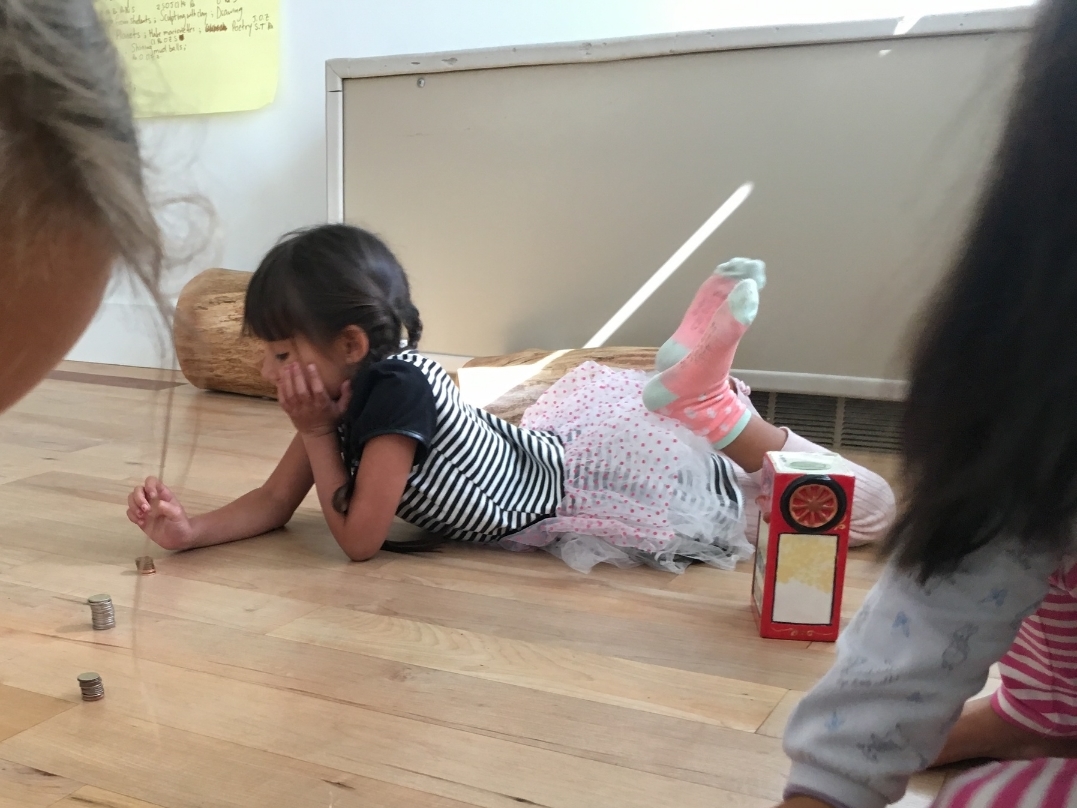 It all adds up during math with Maysaa. One group worked on time and money and another predicted the funds we would raise at the Harlem Harvest Festival event. They made some very optimistic calculations!
Ali showed our young Pono friends how to make anklets with bells. They will have music wherever they go!
Ali and her steel guitar kept our youngest Pono friends moving! She found many opportunities to introduce rhythm into the children's days.
Our young Pono friends felt inspired by Eric Carle's The Very Hungry Caterpillar. They created a colorful tissue paper mural and told their own stories about very hungry animals.
Our young Pono friends started making masks. We're looking forward to seeing their finished designs!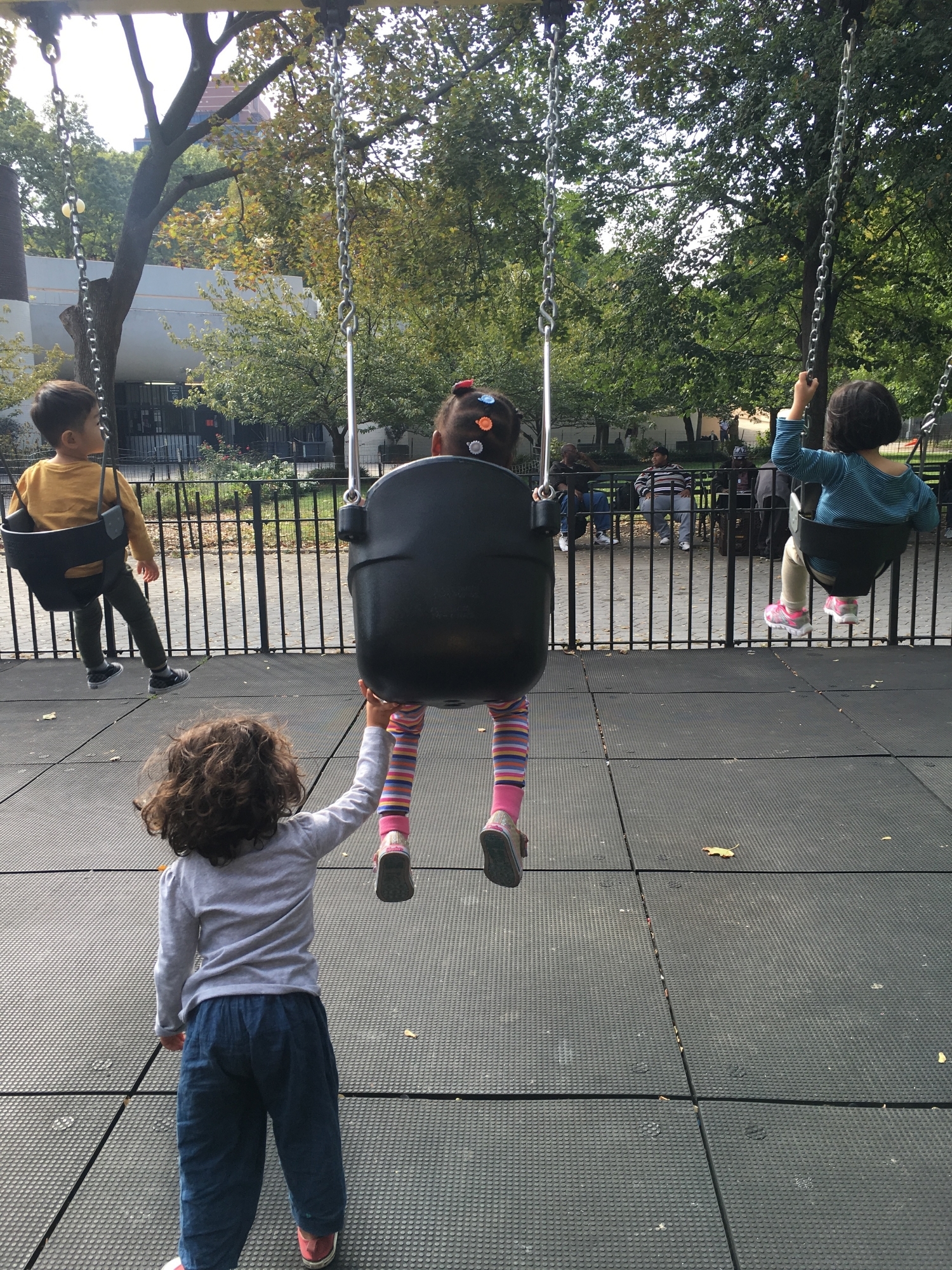 Lila and Caroline got into the swing of things and lent a helping hand on the playground.
Here We Go, Pono, Here We Go...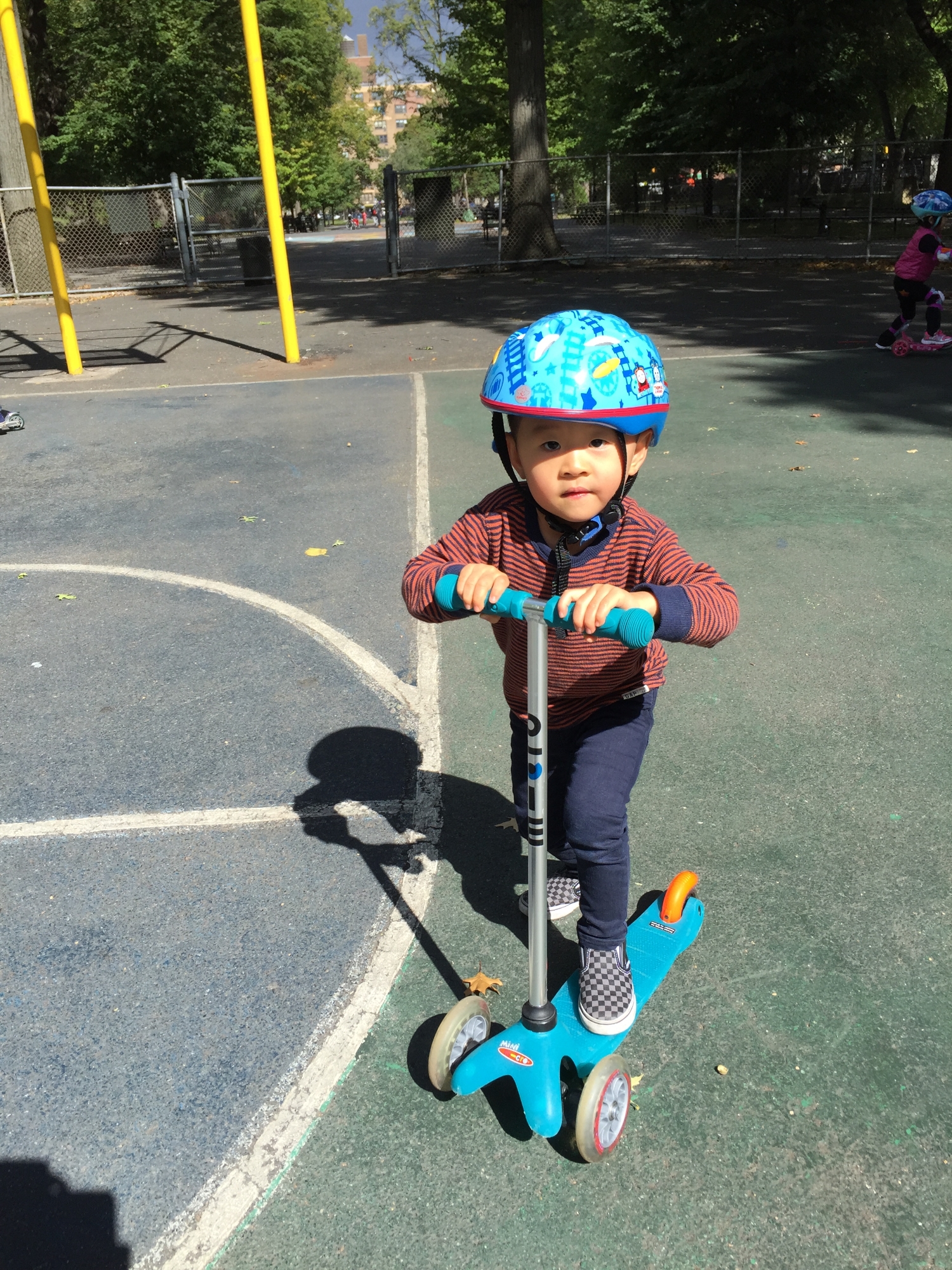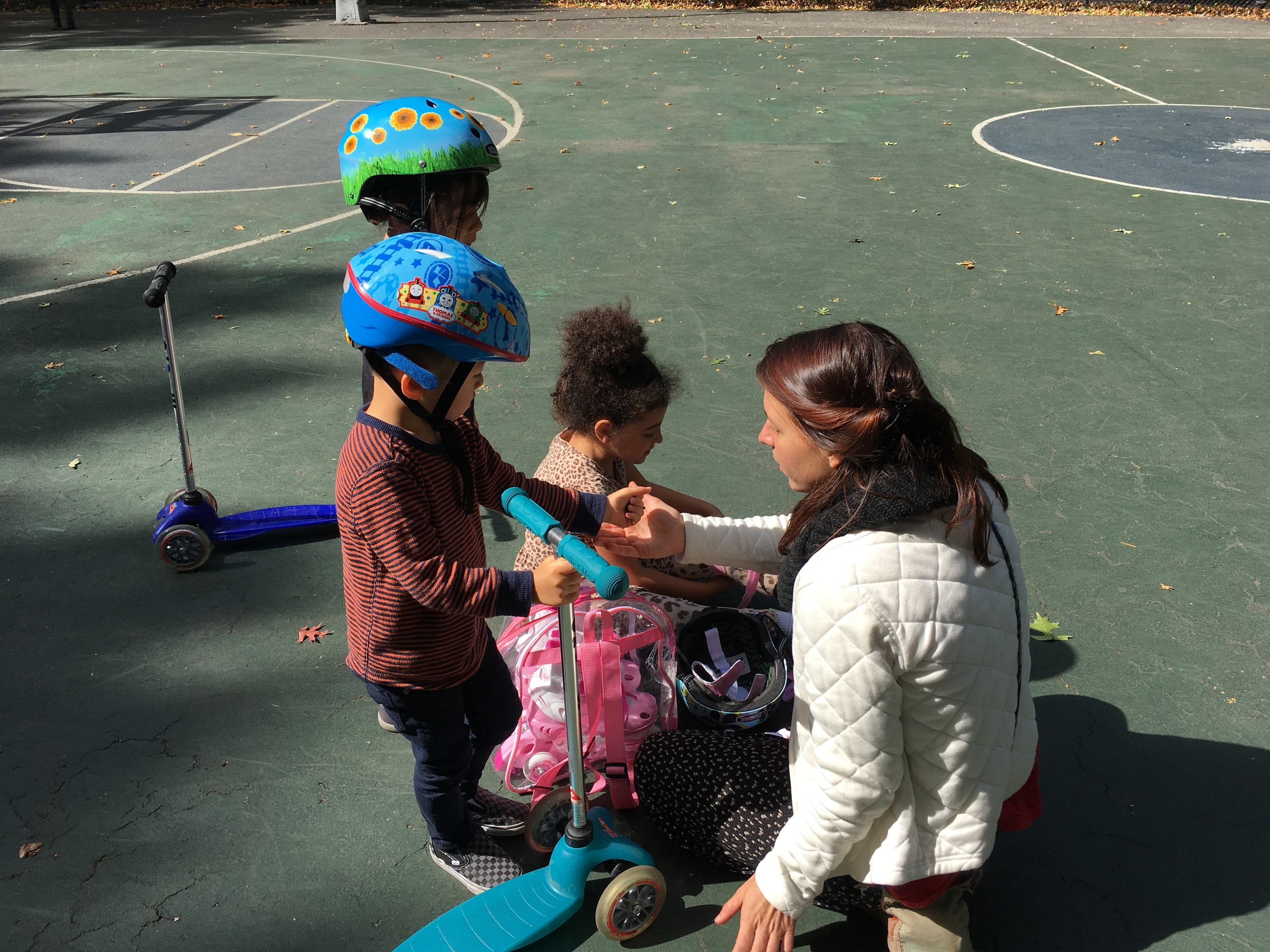 The children zipped into fall term on bikes, scooters, and rollerblades. Another successful Wheels Day!
Chef Julian Alonzo and his culinary staff at the New York Botanical Garden showed us all the steps in making pizza and then led us in making our own! We enjoyed our pizzas al fresco at the garden's Pine Tree Café.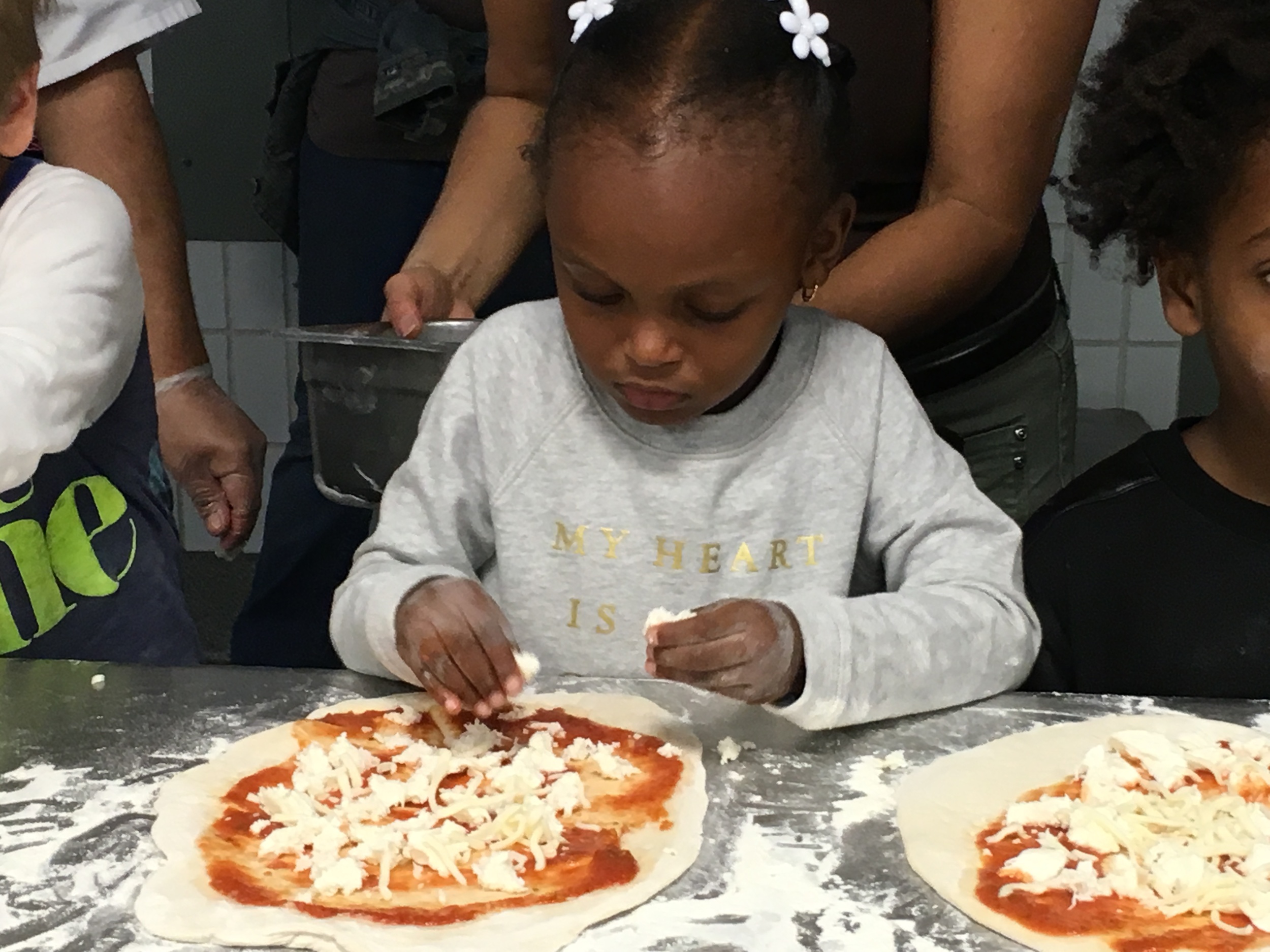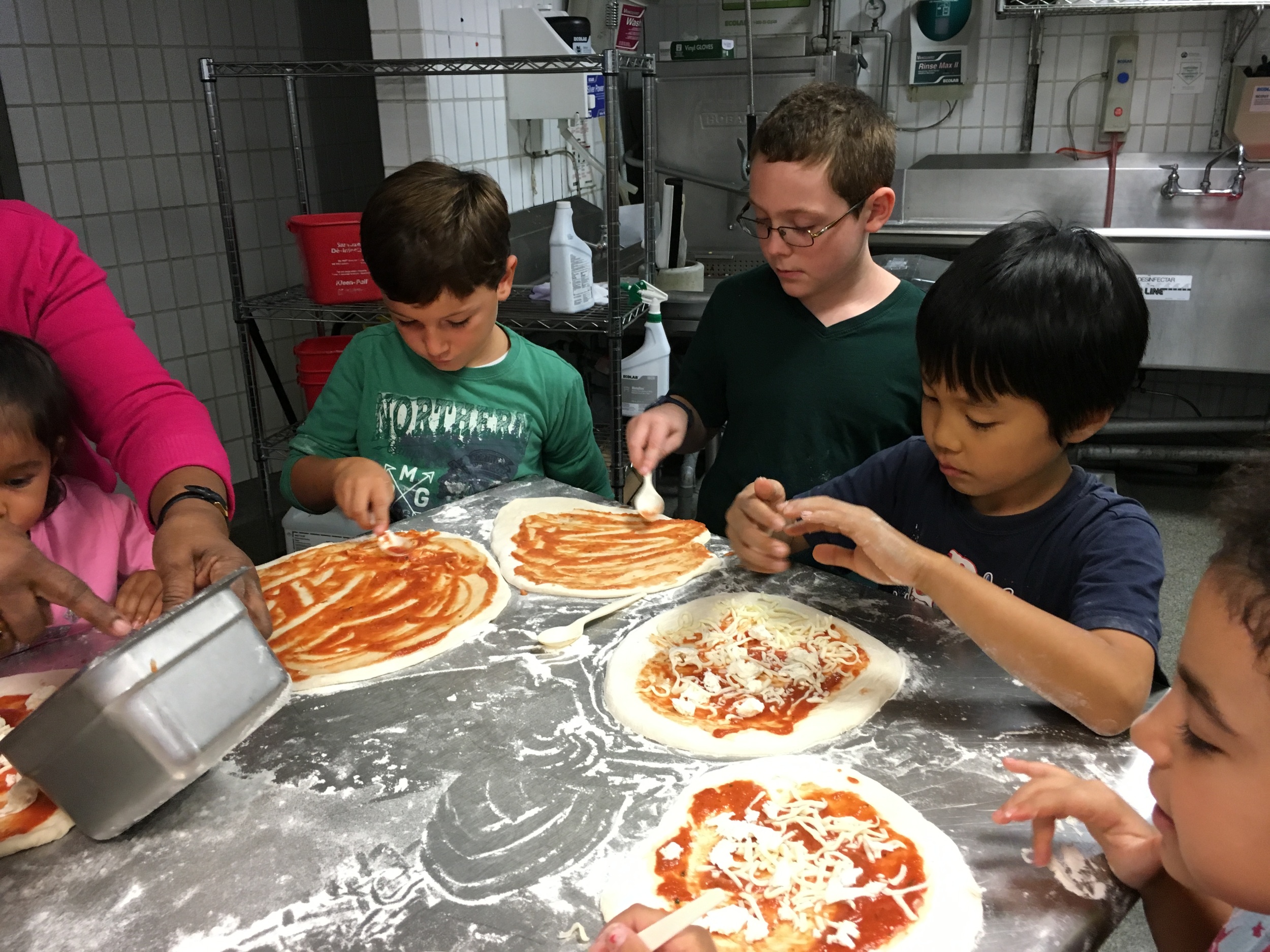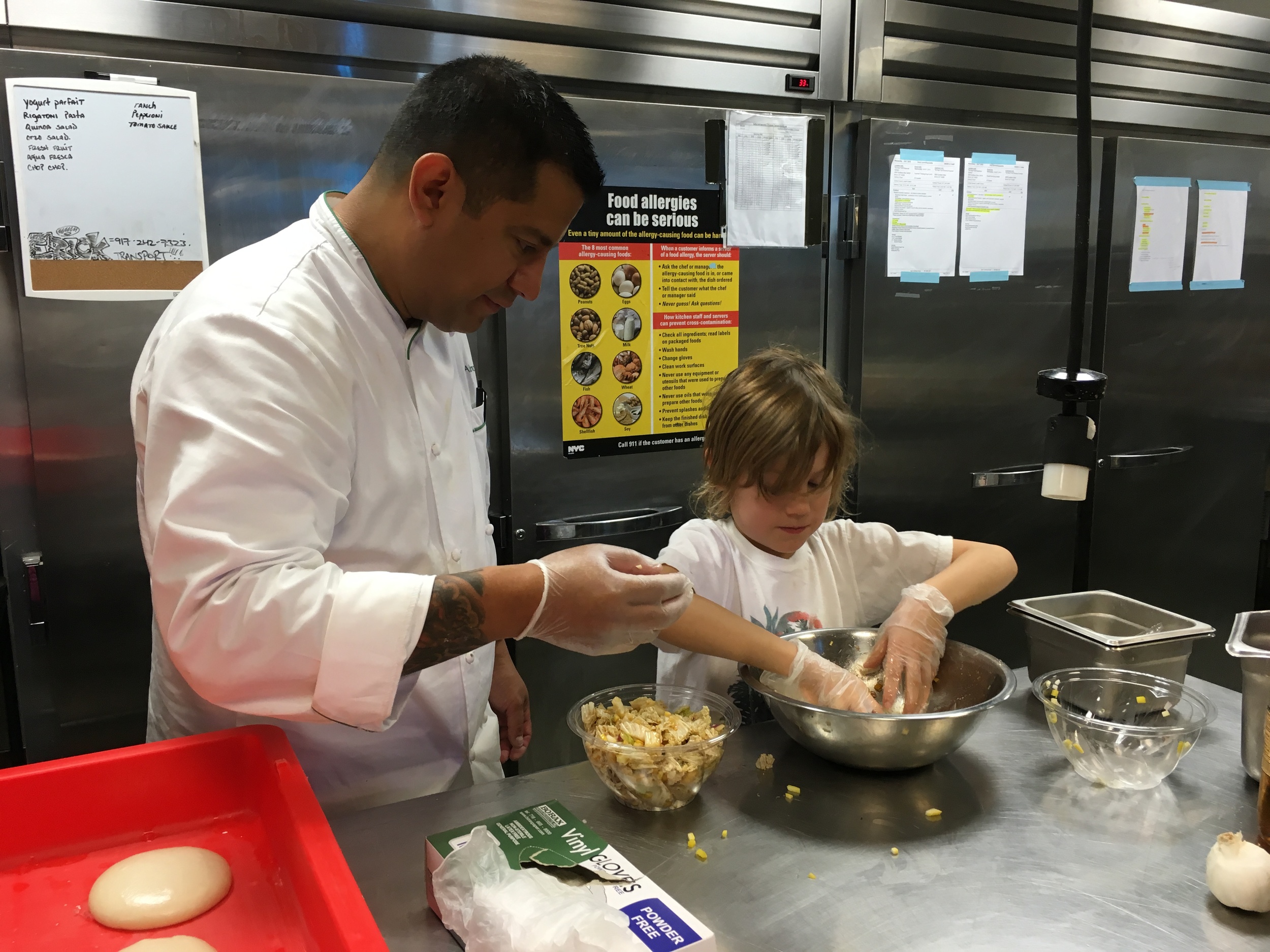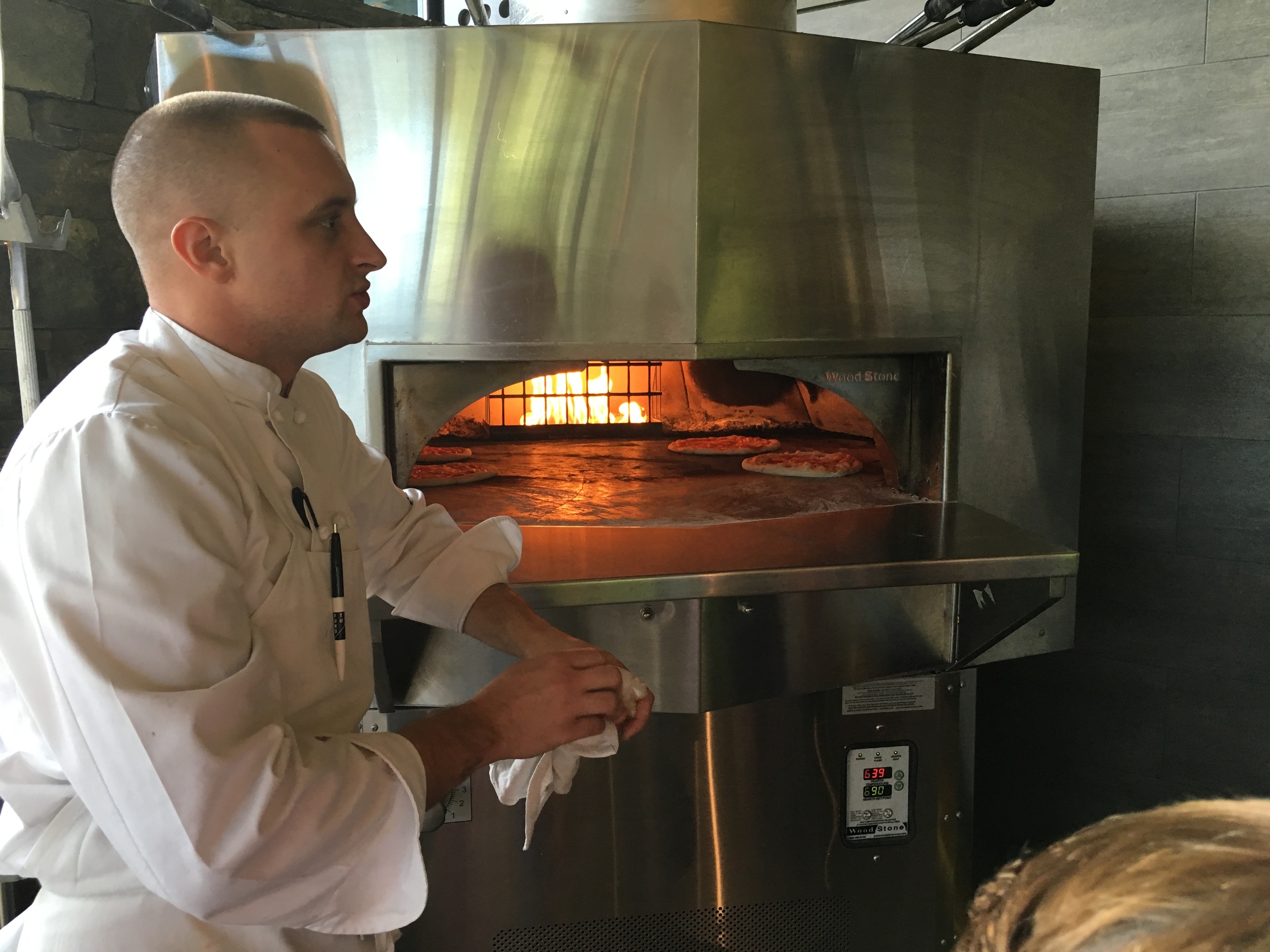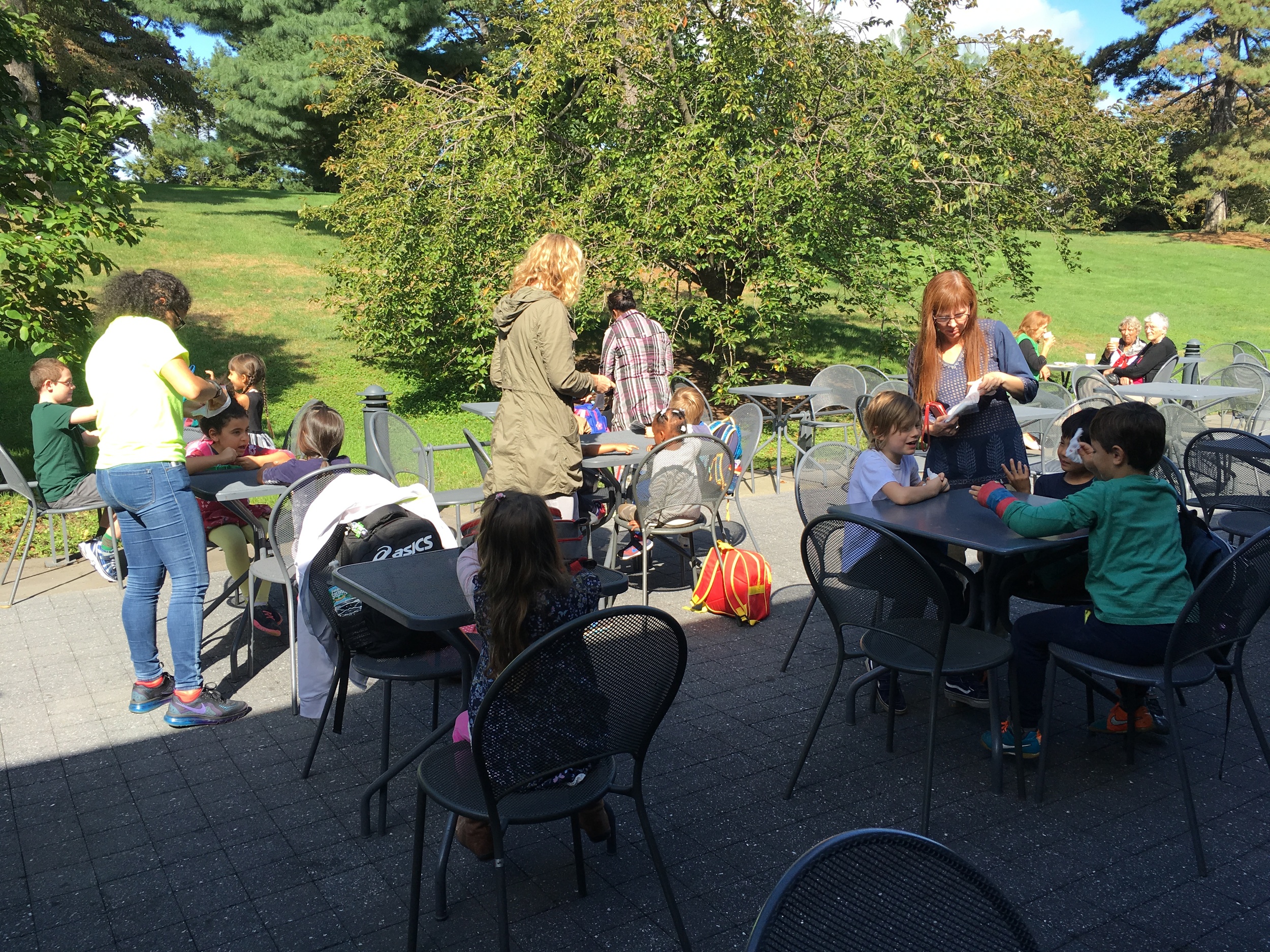 Later Chef Julian invited us into his kitchen at the Hudson Garden Grill and taught us about lobsters. And he shared some delicious food with us!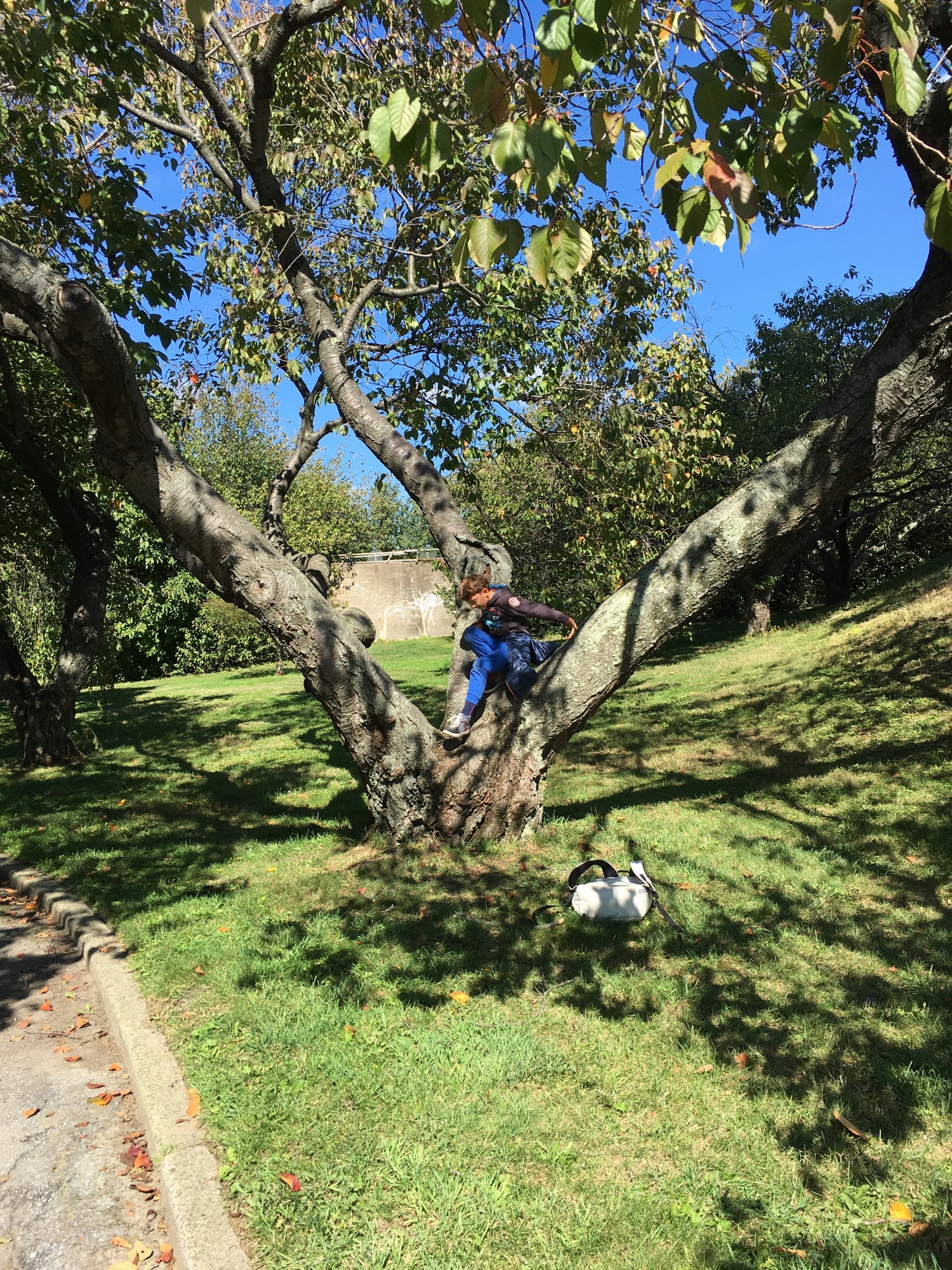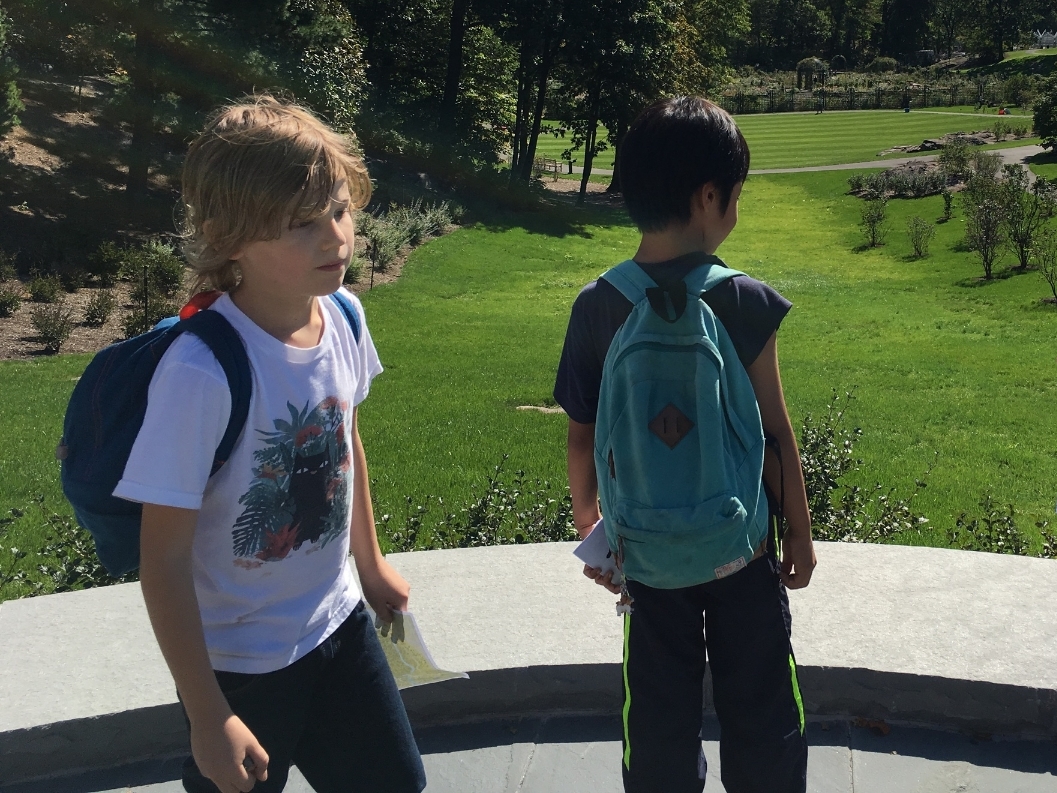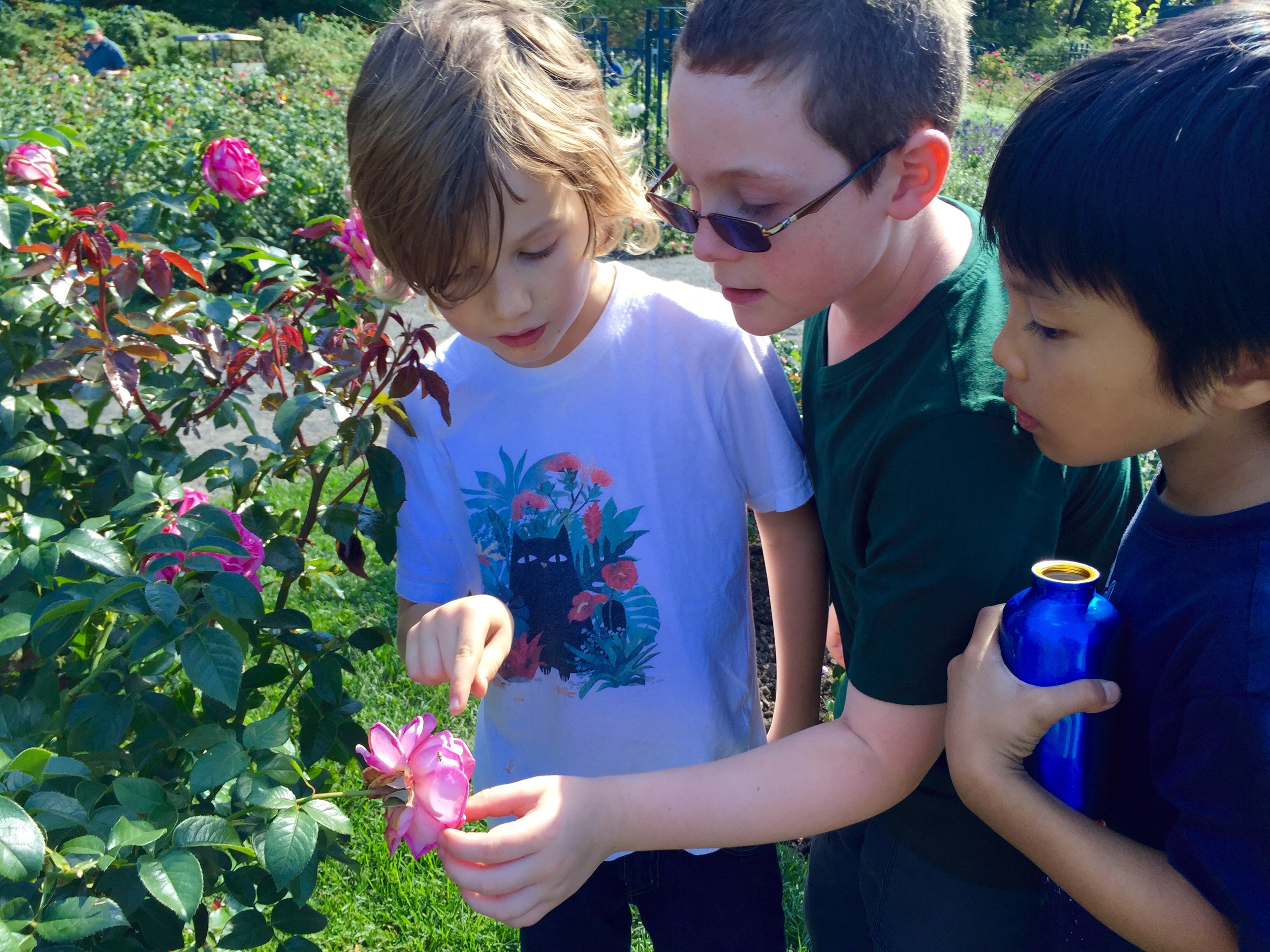 After our culinary adventures, we enjoyed exploring the grounds of the New York Botanical Garden. It was a perfect day to stop and smell the roses.
Comic Book Fridays...
Adding two new characters to the plot proved surprisingly smooth and exciting! Matteo and Claudio have drawn and named their characters and will be fleshing out their personalities in the coming weeks. Meanwhile, Sulaf and Towa made strides in their bio and dialogue, respectively. What powers will they unleash in the coming months? Stay tuned!
Pono parent and chef George Duran led his expert crew of tamale makers in getting ready for the Harlem Harvest Festival!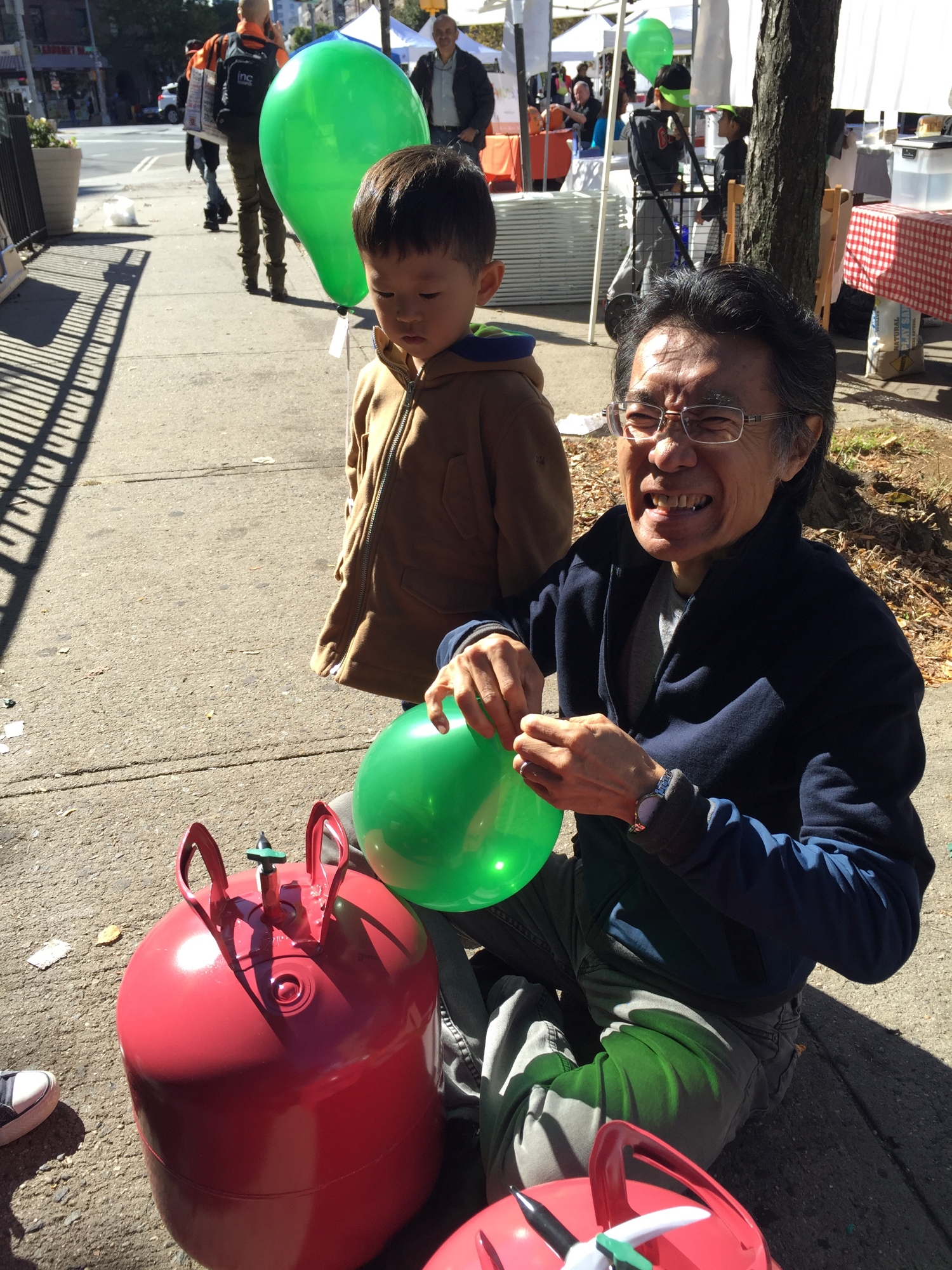 Our table at the Harlem Harvest Festival was a great success! Who could resist pumpkin spice tamales, chai spiced apple cider, and candy corn rice krispy treats?!
Have a wonderful week, everyone! For more Pono news, please visit us on Facebook, Instagram, and Twitter.