Come And Follow Me
Our fall term is halfway over and we continue to make exciting discoveries and share enriching experiences.
The children enjoyed another wrestling class with Jon Burgos. They got moving with a game of "Whale Tails" and had to be quick to not lose their "tails" to the fast moving shark!
Dancer Tom Sullivan and the children fluttered like falling autumn leaves as they explored movements inspired by nature. They gave a performance at the end of the class that was enjoyed by all of the Pono friends.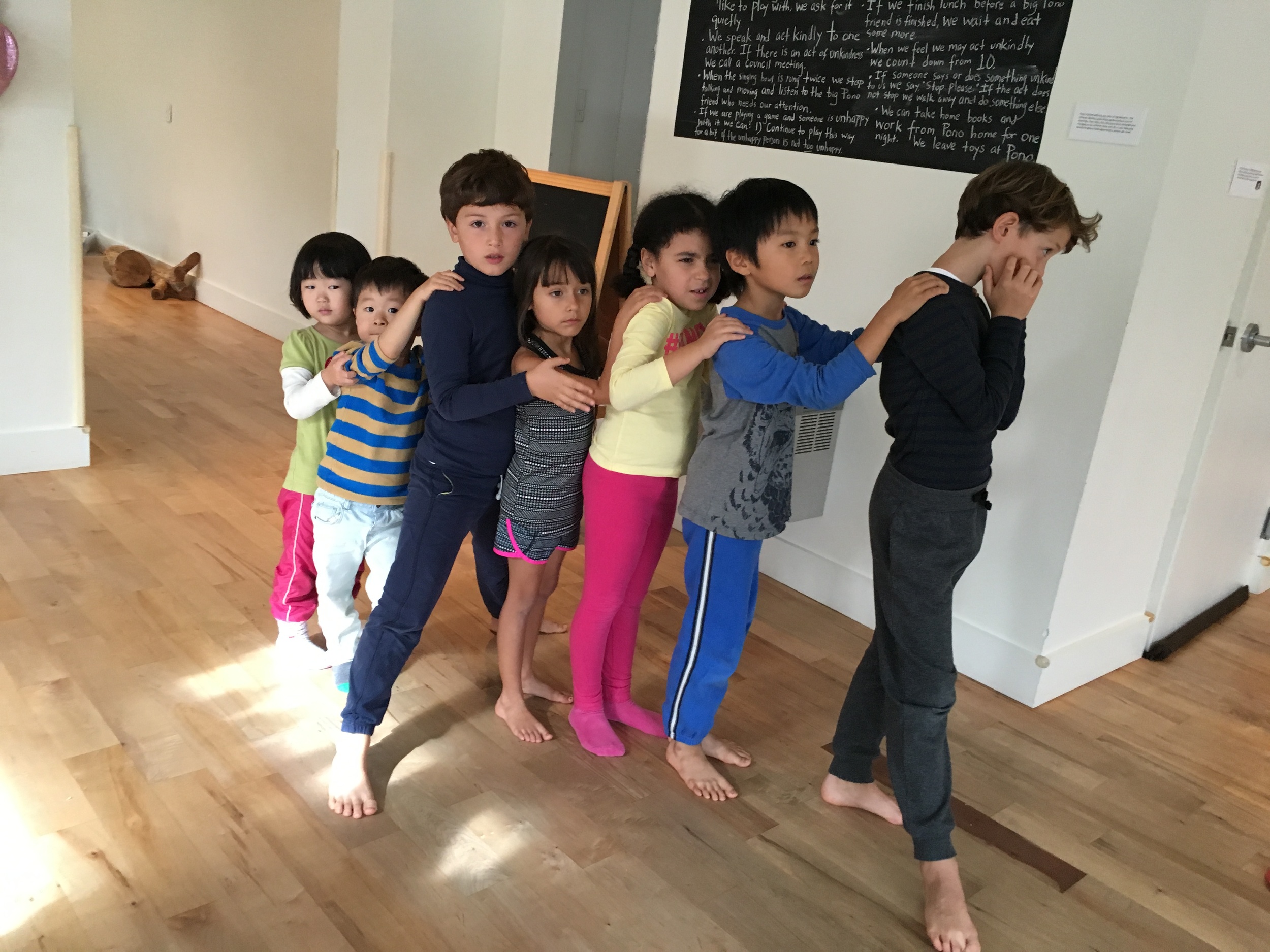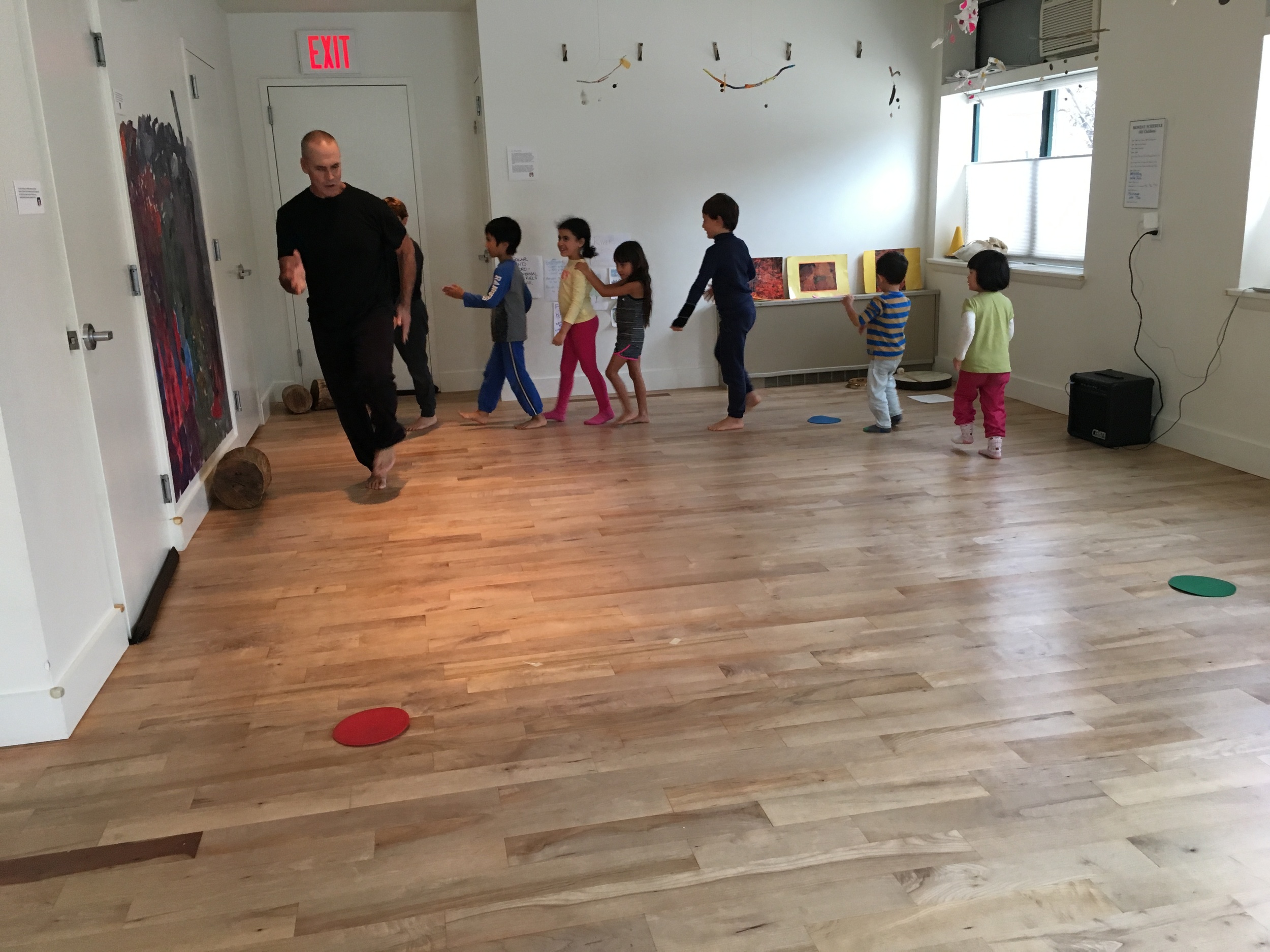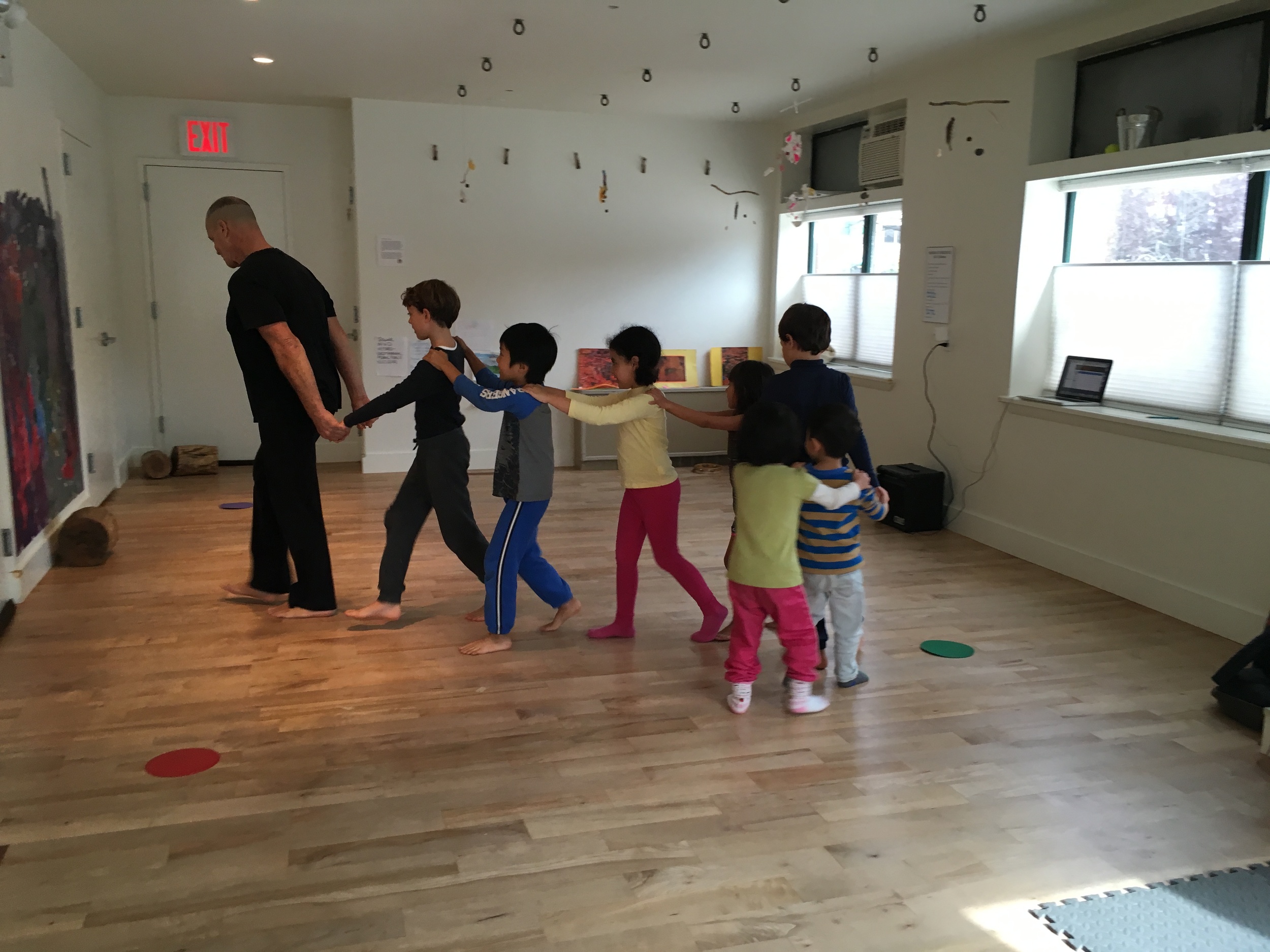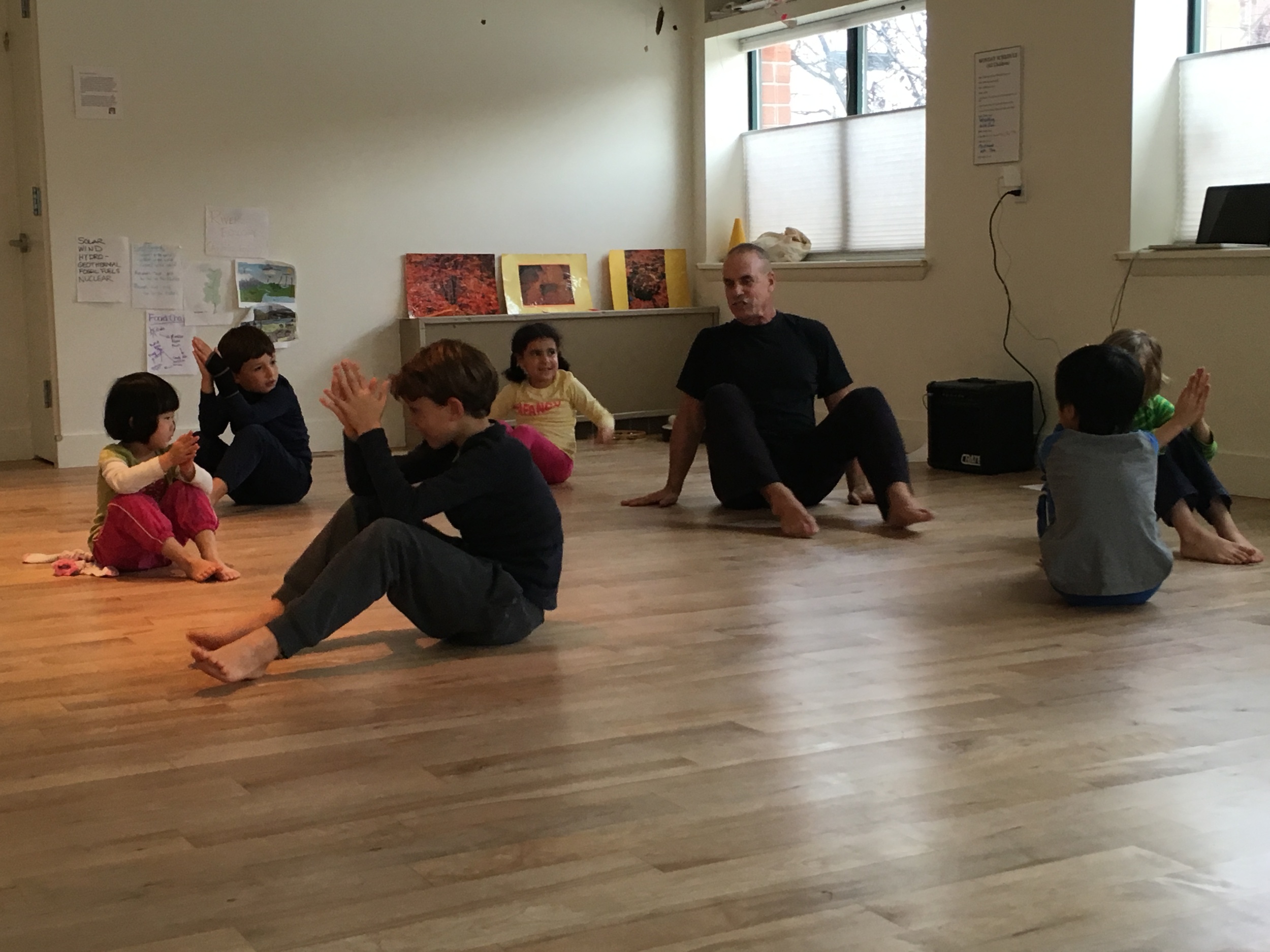 Jerry Mintz, the founder and director of AERO (Alternative Education Resource Organization), spoke to the Pono children about democratic education around the world. How wonderful to hear about children in other countries having a voice in their education!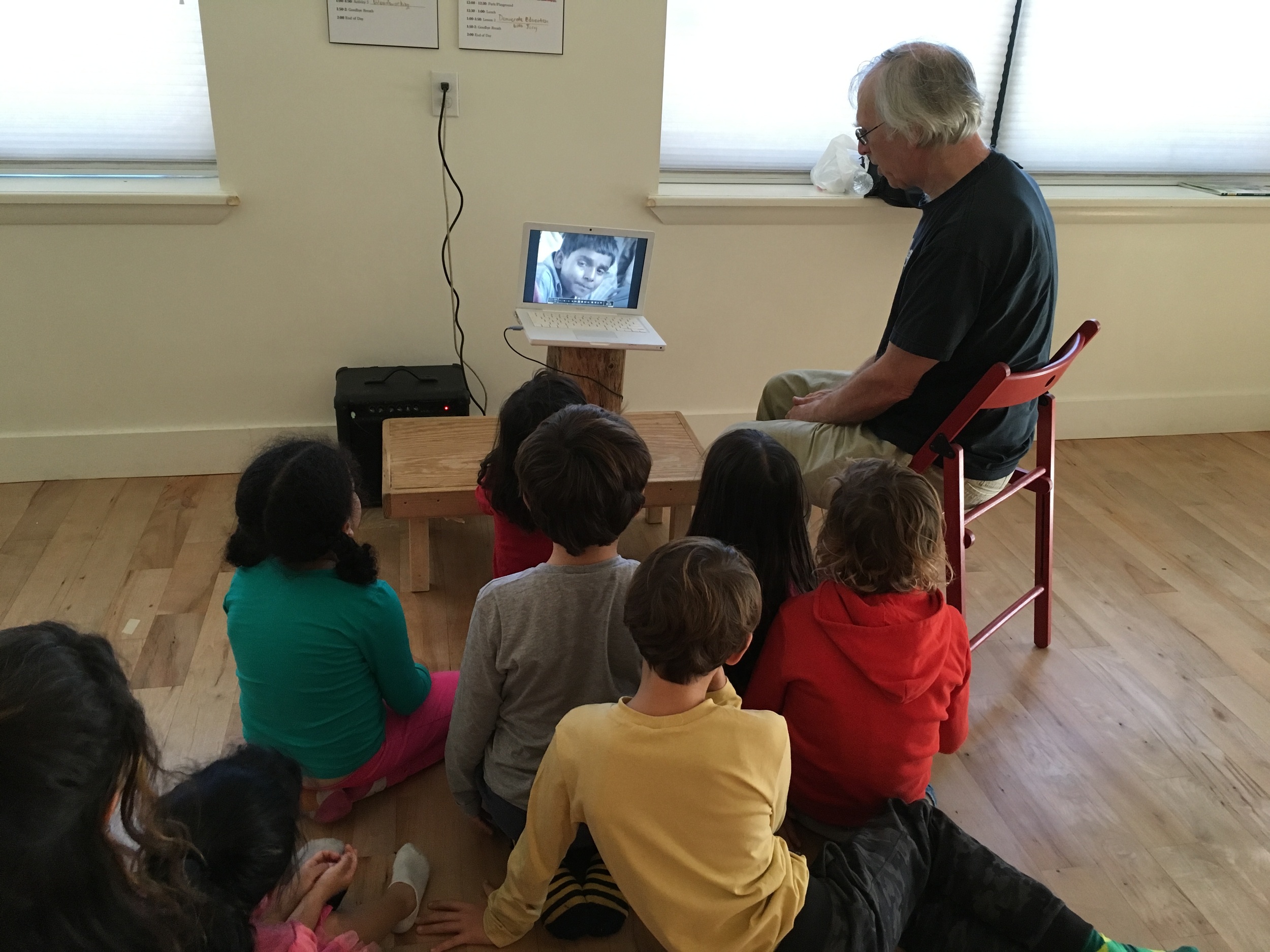 Matteo led a lesson on soccer. He shared interesting information about the history and rules of the sport and told us about his favorite players. Then he got us up and moving as we practiced soccer drills in Marcus Garvey Park.
Dr. A and the younger children flexed their biceps and stretched their hamstrings! They added these and other muscle names to the body map they had made in their previous lesson.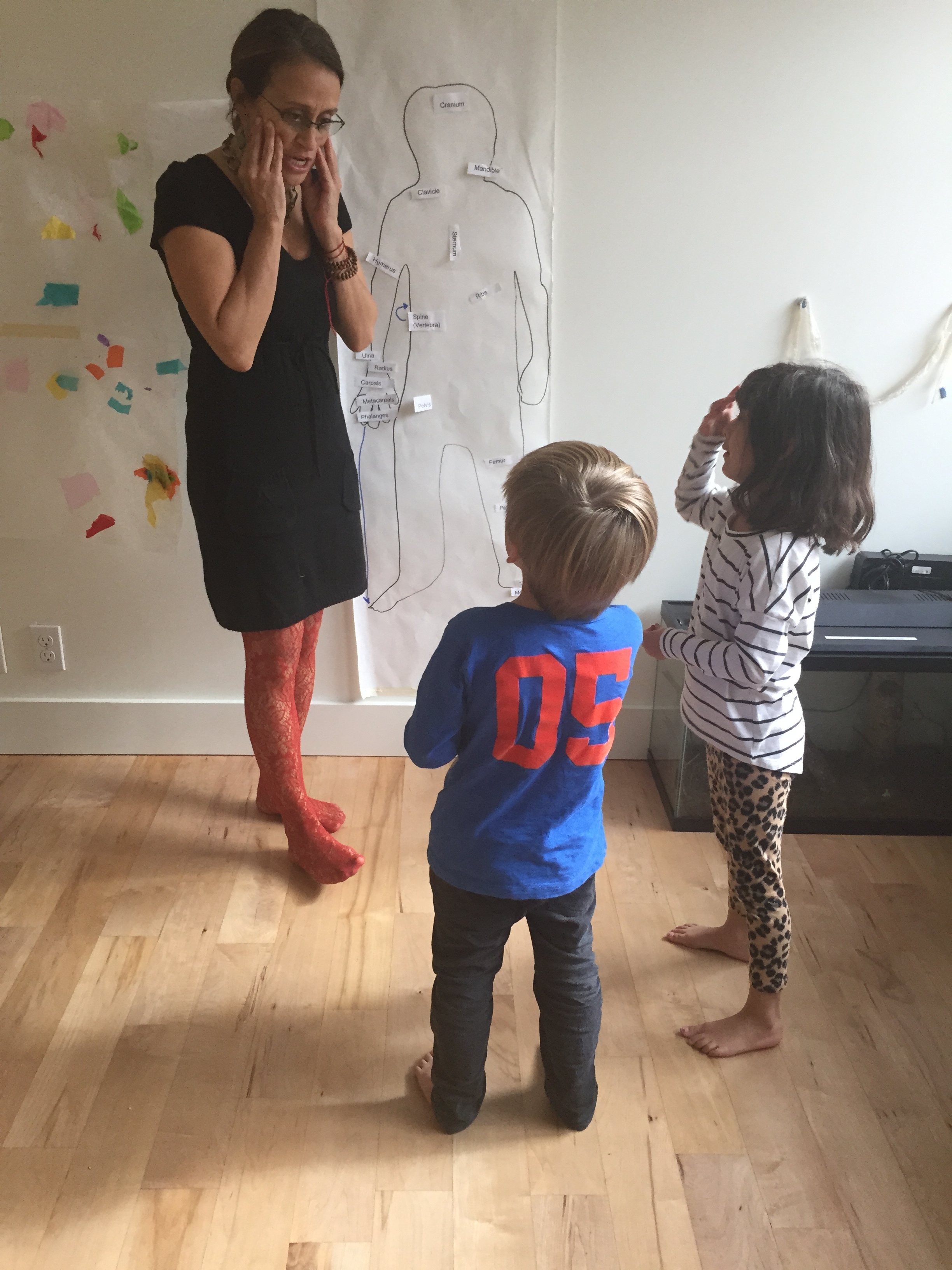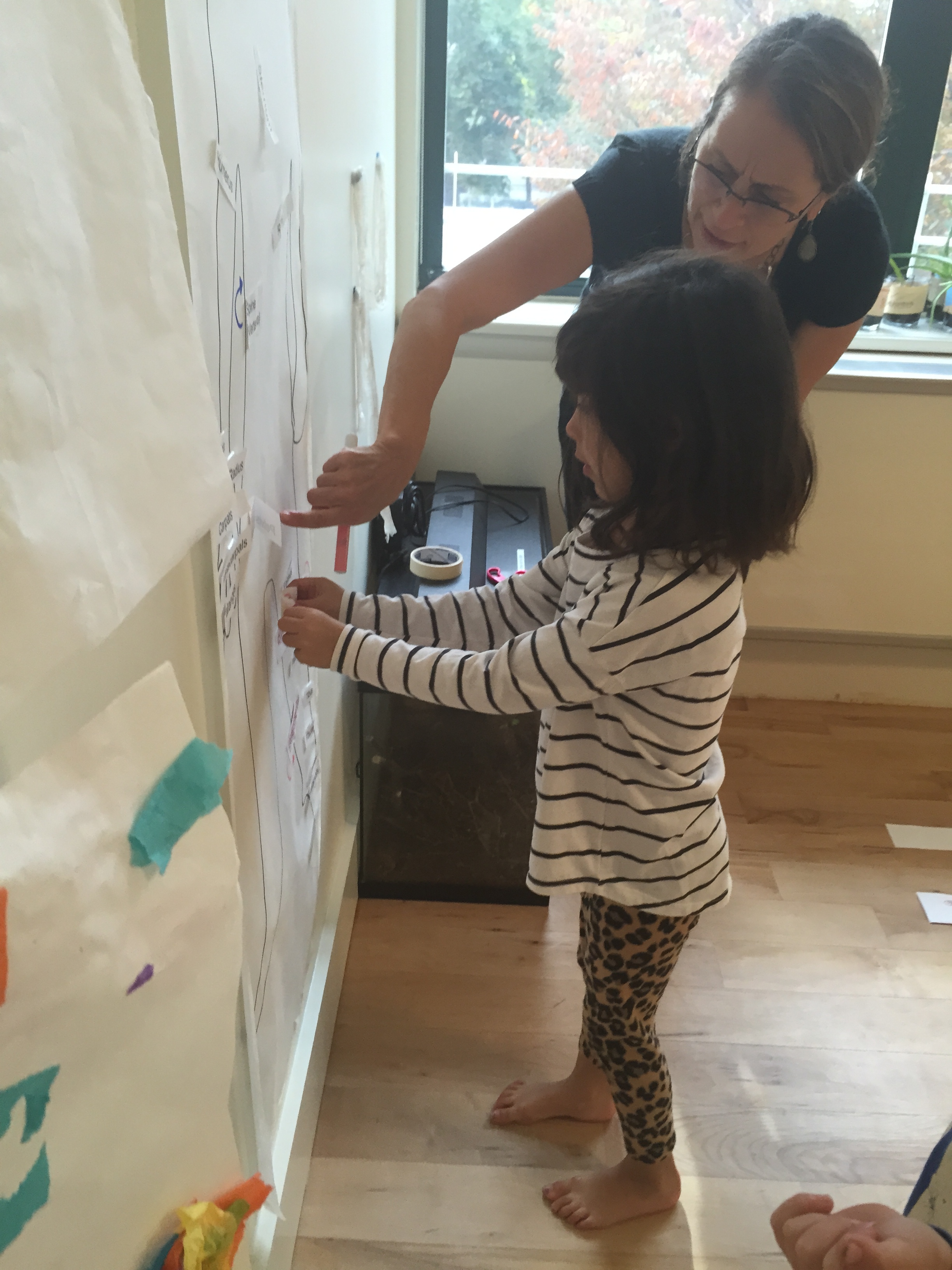 The older children and Dr. A had an electrifying lesson as they worked with batteries and circuits. The children figured out how to light up bulbs and sound the "Annoying Buzzer of Doom."
Meanwhile, Back At The Ranch...
Our younger scholars completed their Who book, and our older thinkers continued word family work with their current word family lists. The children also had opportunities for individual literacy activities.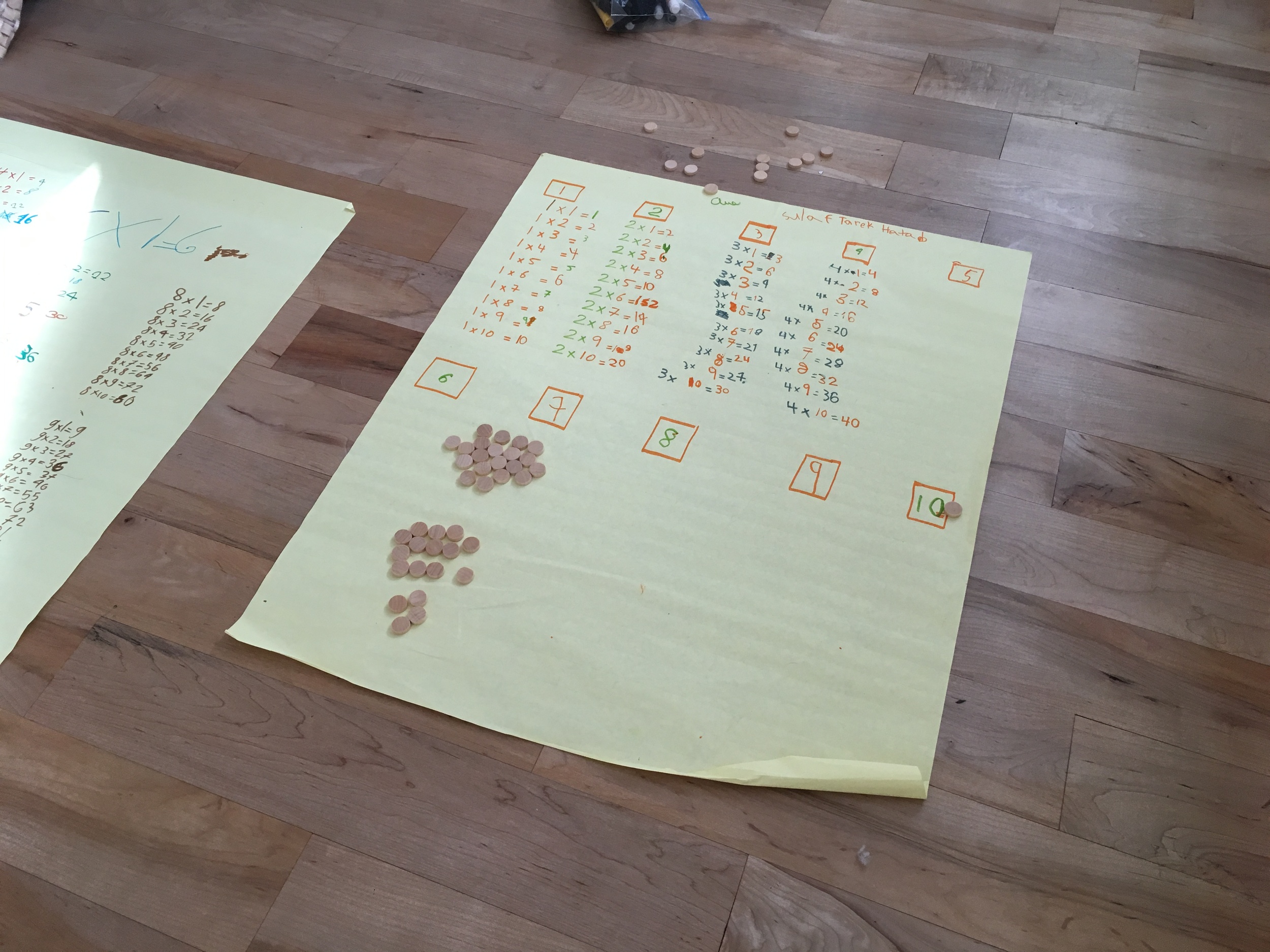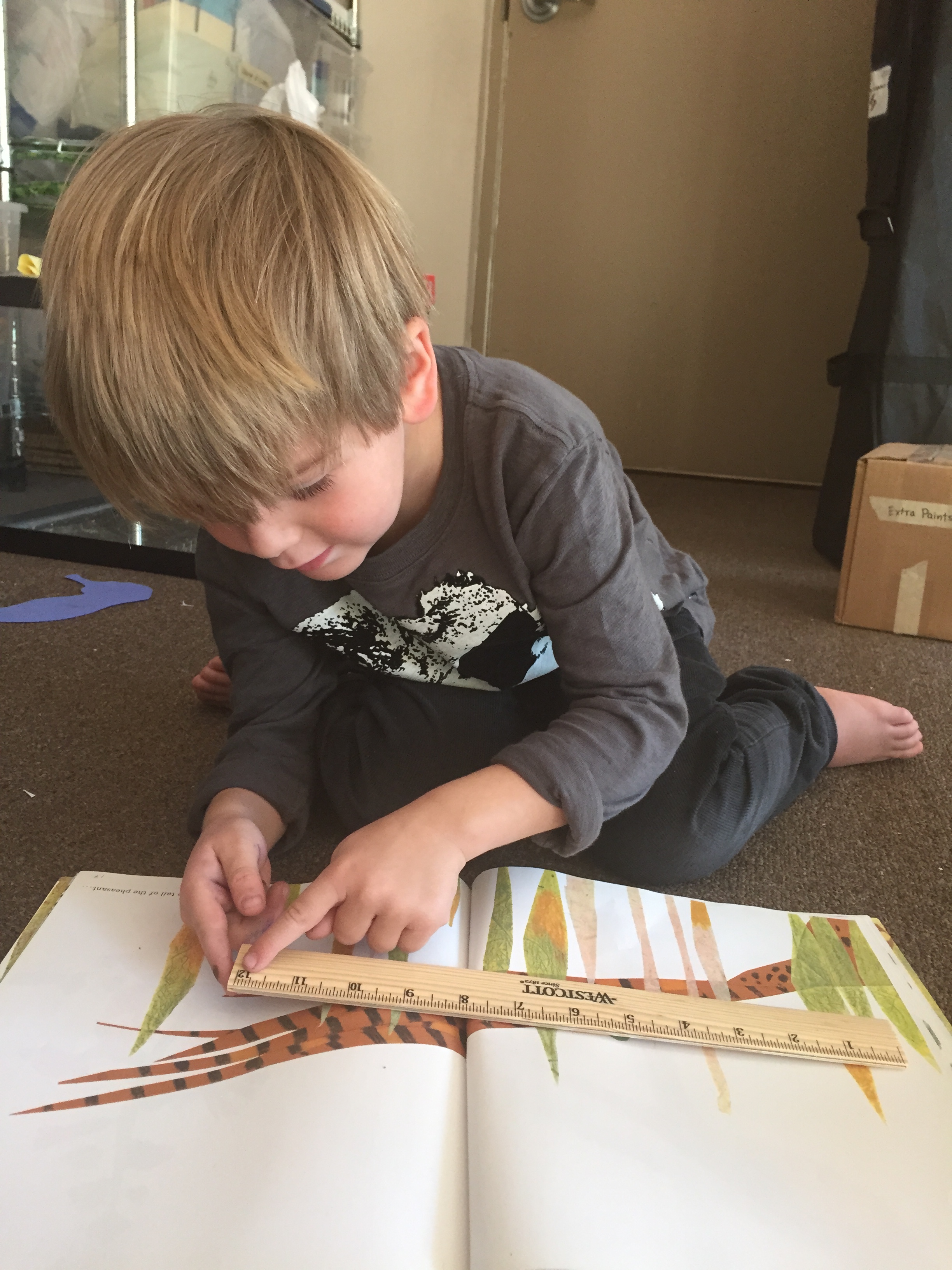 This week the younger children skip counted through stories and imaginative scenarios, while the older children worked together to find solutions that depended on their mathematical minds! Some of our littlest Pono friends listened to Leo Lionni's book Inch By Inch and then practiced measuring like the inchworm in the story.
Our littlest Pono friends performed an aquatic version of "Yellow Submarine!" They discovered that drumming on jars containing different levels of water creates a variety of pitches.
The water theme continued as our littlest Pono friends made puppets of eels and other ocean creatures that "swam" across an undersea mural they had painted.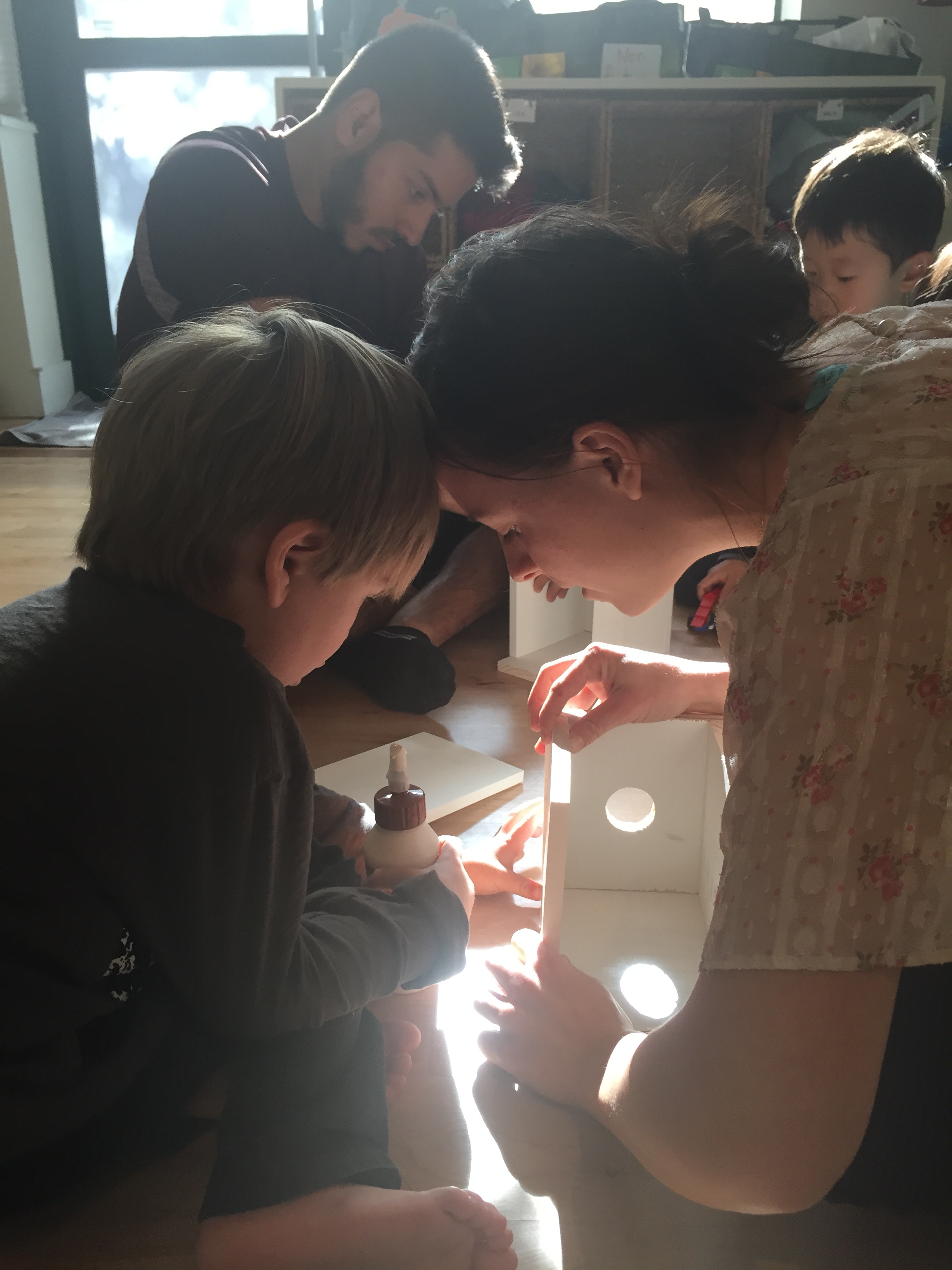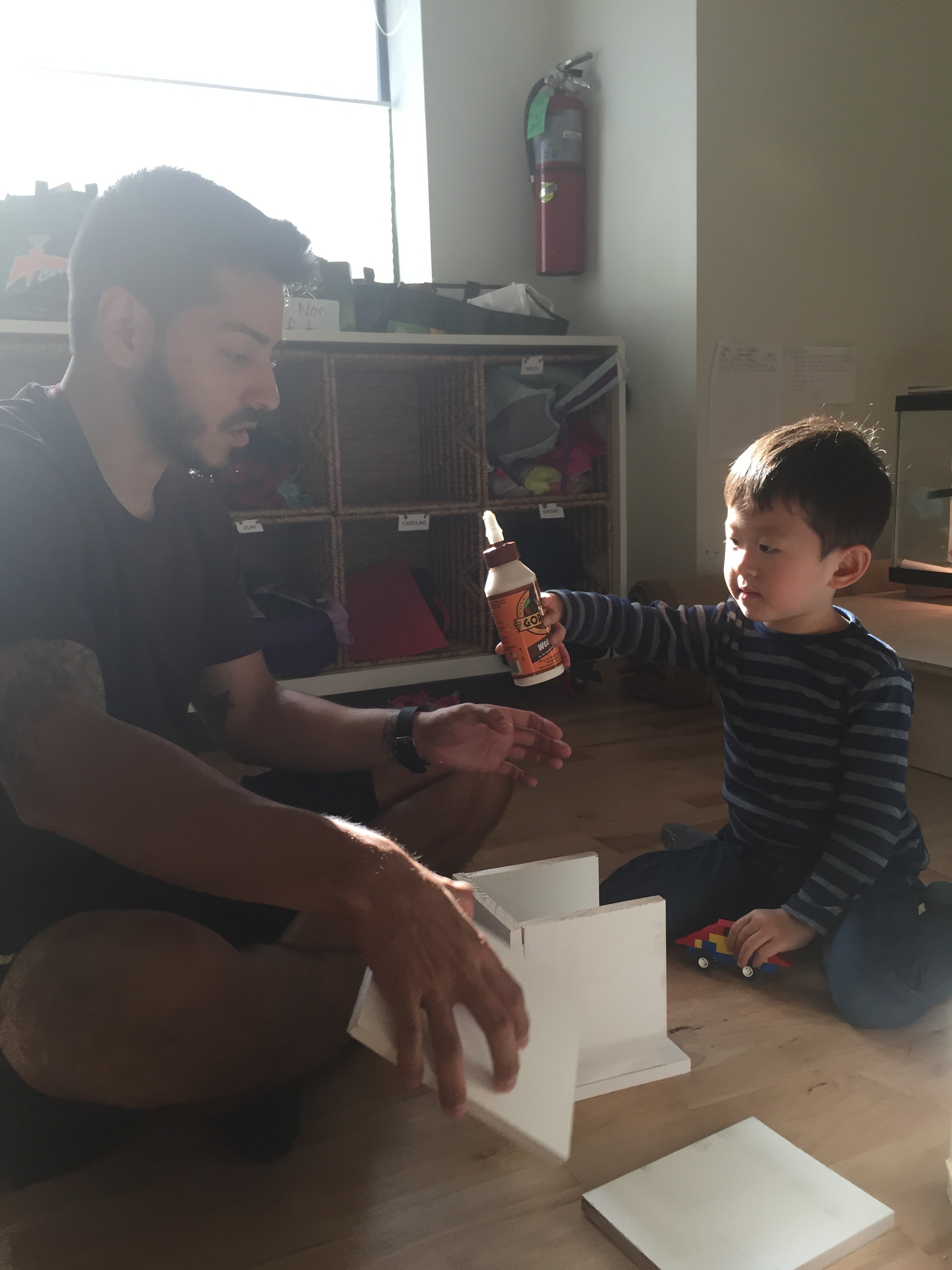 Ali and Jon worked with our young Pono friends to construct wooden birdhouses. They hope the neighborhood birds will find these homes a cozy place to nest!
Our littlest Pono friends like singing "Yellow Submarine" and now they have their own submarine to carry them on their underwater adventures!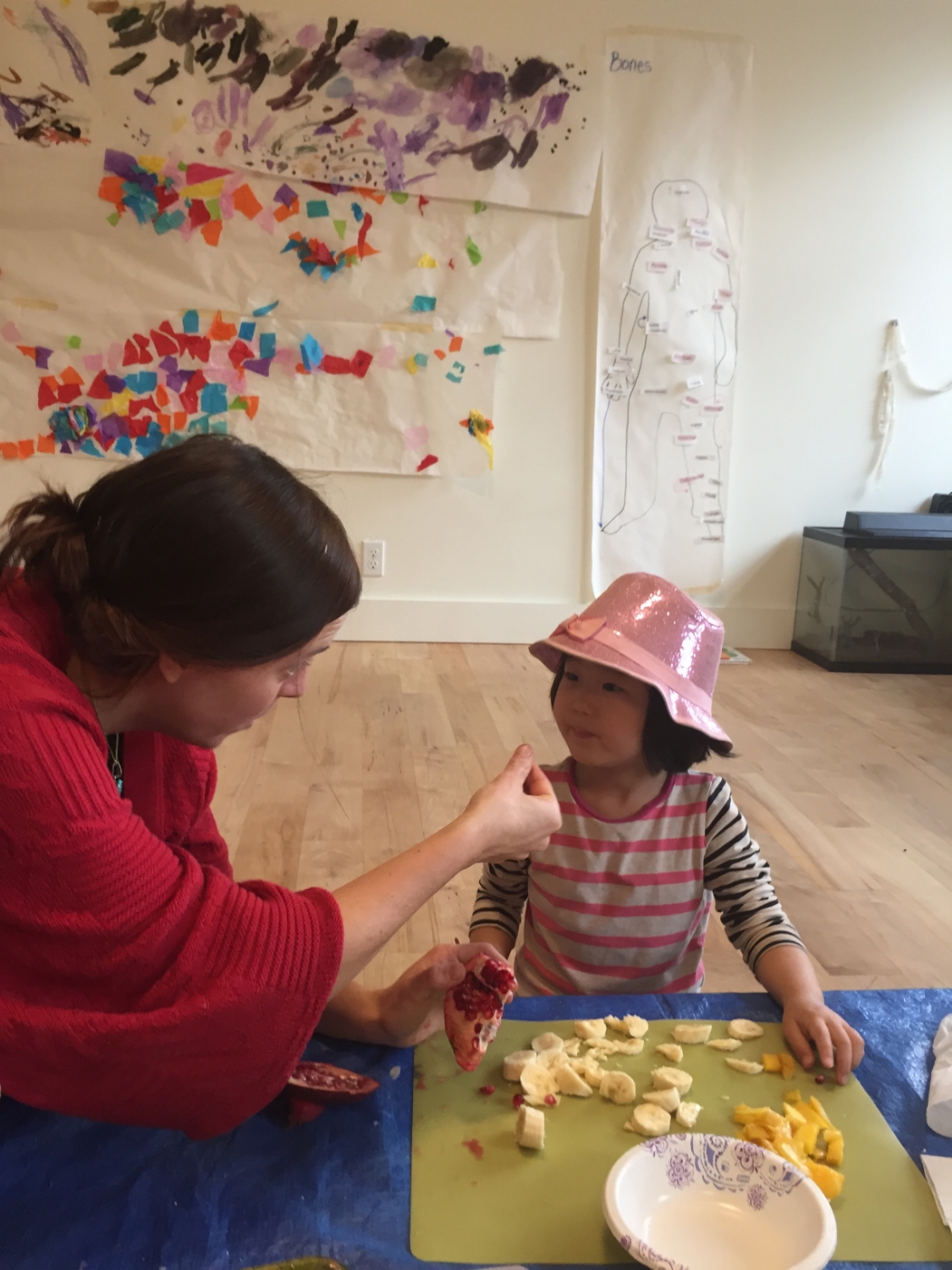 The younger children and their littlest Pono friends made a colorful and delicious fruit salad. We like to eat, eat, eat apples and bananas...and pomegranates and mangoes!
Kate shared information about the history of chess and the children shaped chess pieces out of terra cotta. The next step will be to paint the pieces for our own custom Pono chess set!
Here We Go, Pono, Here We Go...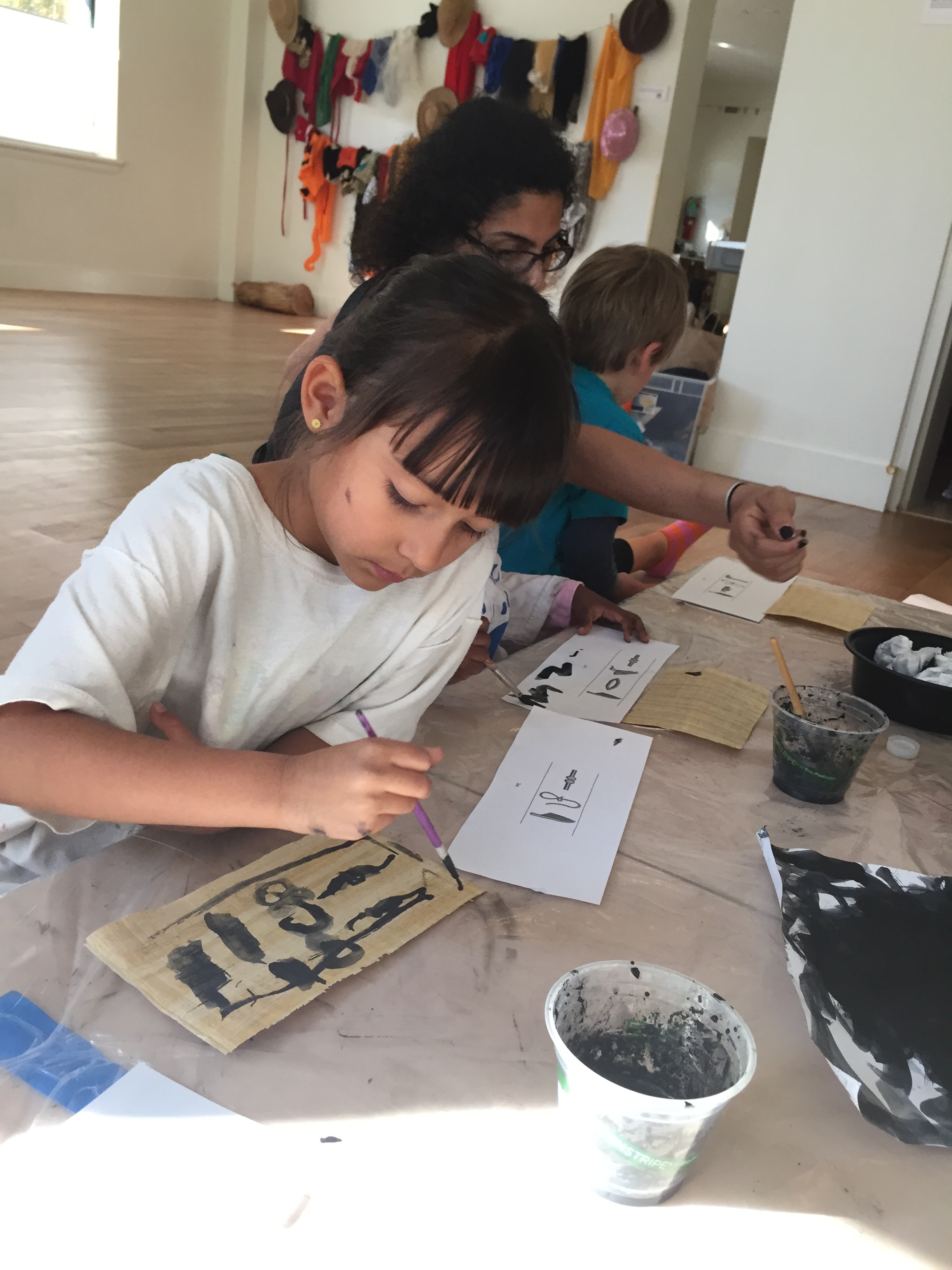 Art educator Meglena Zapreva visited Pono and shared information about ancient Egypt. Later she guided the children in making their own ink with lampblack, water, and gum arabic. Then they wrote their names in hieroglyphics on papyrus!
After the children wrote like Egyptians, we all headed to the Metropolitan Museum of Art with Meglena to learn more about ancient Egypt. It was fascinating to learn about everyday Egyptians as well as pharaohs. Meglena was an excellent guide who answered our many questions!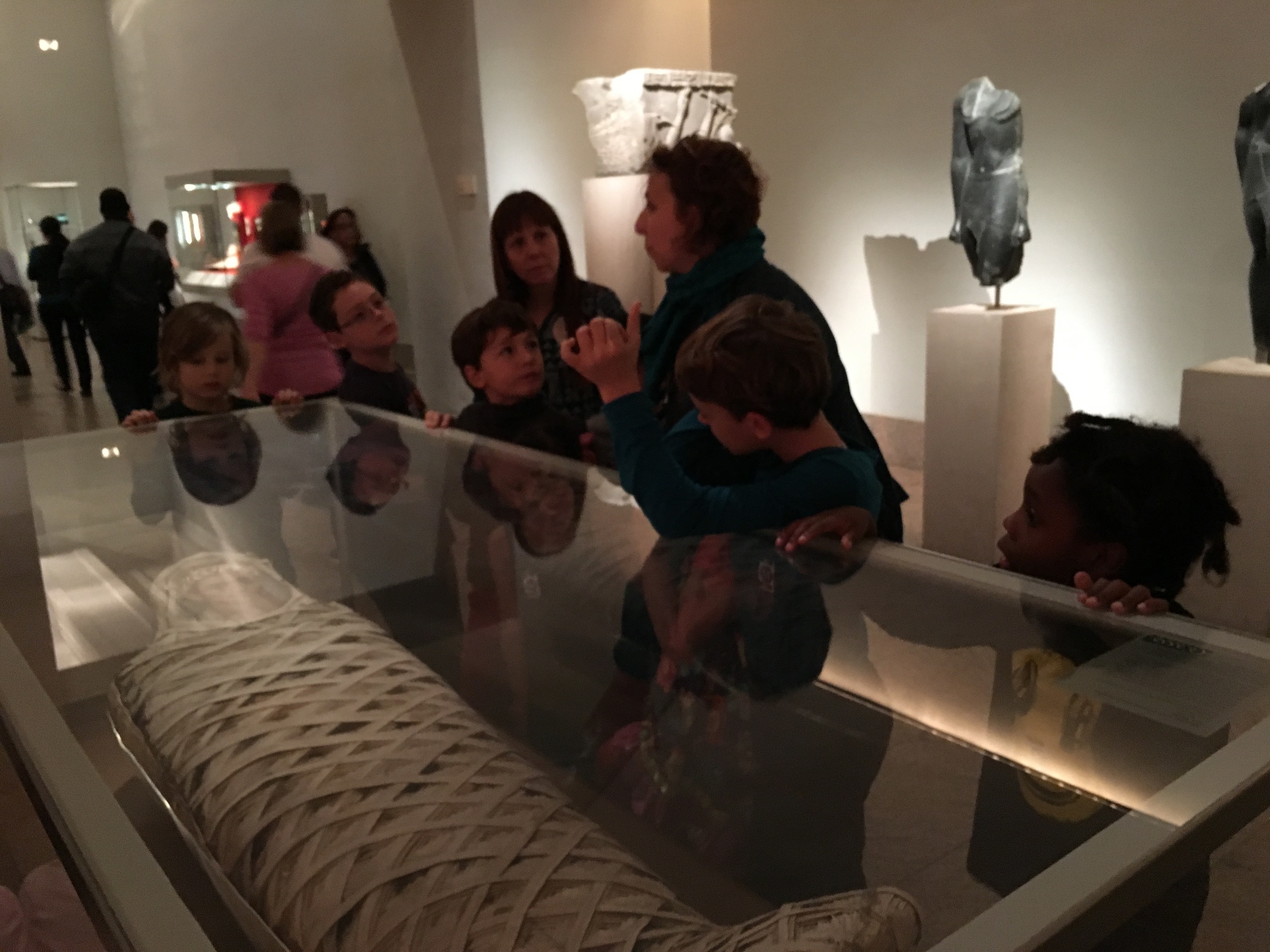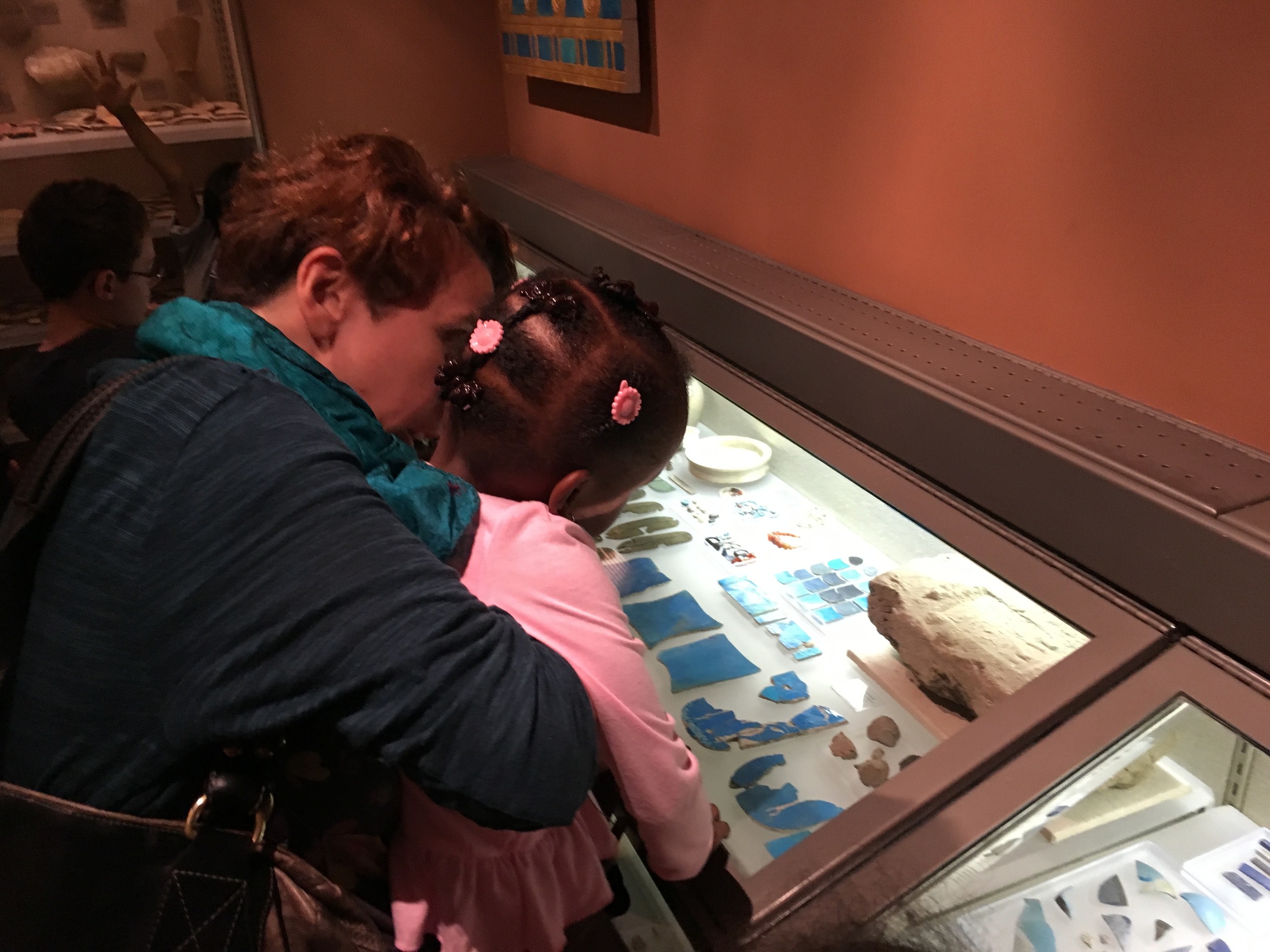 Julietta and her Friday group further developed their comic book storylines, while Jesse Featherstone and his songwriting class penned more melodies and lyrics.
Pono Says Hello...
The Pono community will celebrate its winter Fun Day on December 12th with a square dance and potluck. Join us a for a hoedown and to share recipes from the upcoming Pono cookbook!
Kalapa School in Colombia has implemented Pono's system of asking the children for their interests and basing the curriculum on their requests. Teachers from Kalapa visited Pono last spring and were inspired to take back this important aspect of Pono!
Want more Pono news? Follow us on Facebook, Twitter, and Instagram.