Come And Follow Me
We're always finding new places to explore. This week Pono traveled through space and time!
Dancer and movement therapist Eli Marcos Furones returned to Pono on Monday. The children had to think outside the box (or lane!) as they figured out how to move across the rows Eli had taped to the floor. They scooted, hopped, danced, rolled, and stopped to balance on their way across the room!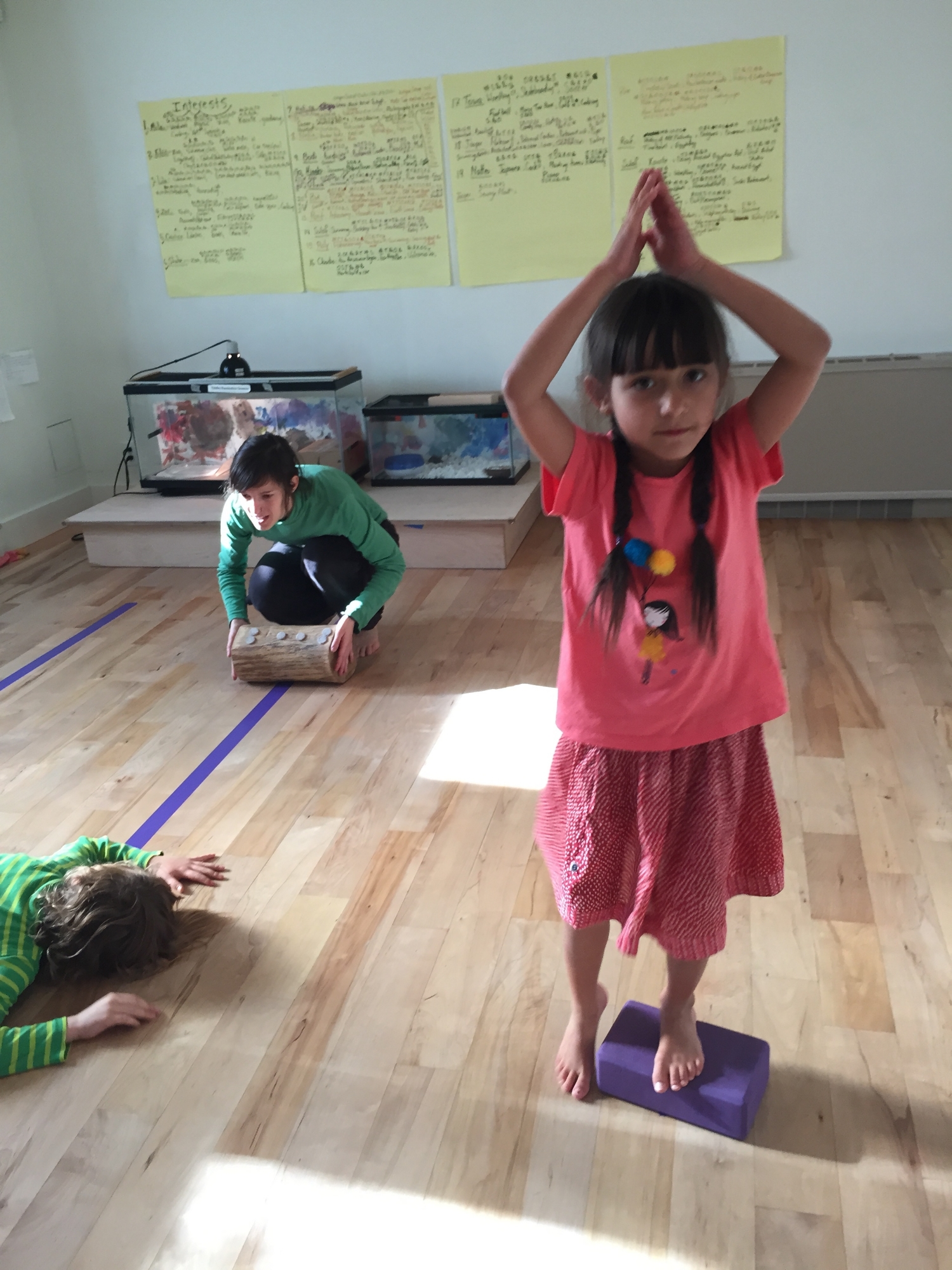 Dr. A and the younger children explored two science topics this week. First they discussed bird anatomy, and the children compared a bird's bone structure to their own, using the body map they recently created. They then pored over Dr. A's bird guides and identified various New York birds. Later in the week, she and the children discussed the order of the planets and then "orbited" around the room. The older children also enjoyed an astronomy lesson with Dr. A. They headed to Marcus Garvey Park, where they mapped out the planets in our solar system with sidewalk chalk and calculated the distances between them.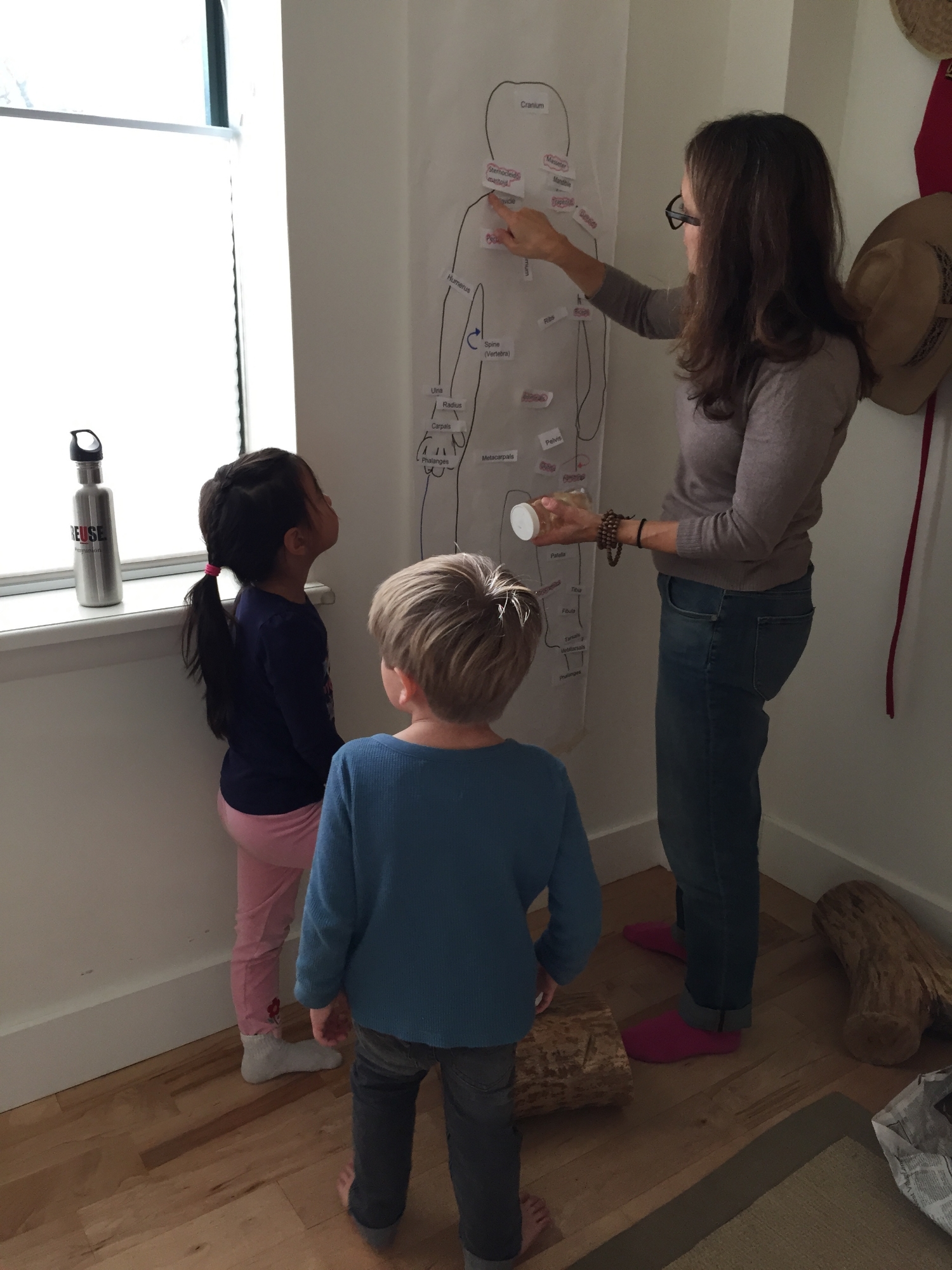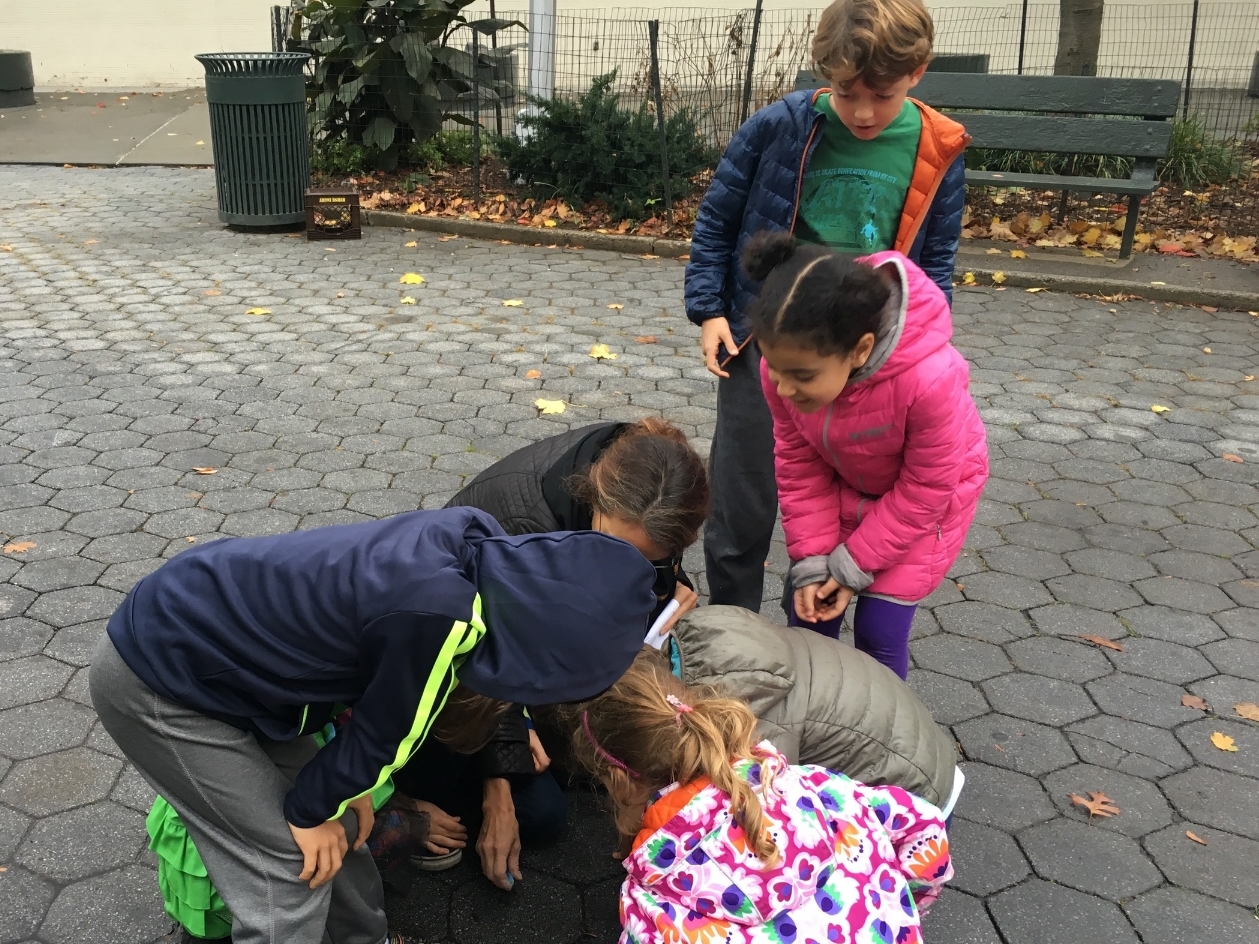 The Movement Creative transformed Pono into a parkour playground! Teachers Max Henry and Jesse Danger guided the children to think creatively about using their bodies to overcome obstacles and encouraged the children to set their own challenges. Max and Jesse also spoke about the water crisis facing many countries and explained that in parts of Africa, women and children may have to carry five gallons of water up to four miles every day. To help illustrate this point, each child carried a gallon jug of water across a balance beam and worked with a partner to find ways to make this task easier.
Pono friend Lila led a performance to the Russian classic Peter and the Wolf. She expressively acted out each of the characters, including Peter's stern grandfather, portrayed with an imperious wag of the finger. Soon all of the children (and adults) joined her and prowled like cats, waddled like ducks, and fluttered like birds.
What makes a fruit a fruit? And what does a prickly pear taste like? Pono parent and chef George Duran answered these and other questions during an educational tasting class about fruit. He explained the characteristics of fruit and set up a buffet of pomegranates, mangoes, apples, bell peppers, tomatoes, cucumbers, plantain chips, dragon fruit, avocados, and prickly pears. That's not all! He also made maduros, sautéed sweet plantains. The children agreed this was an especially delicious class!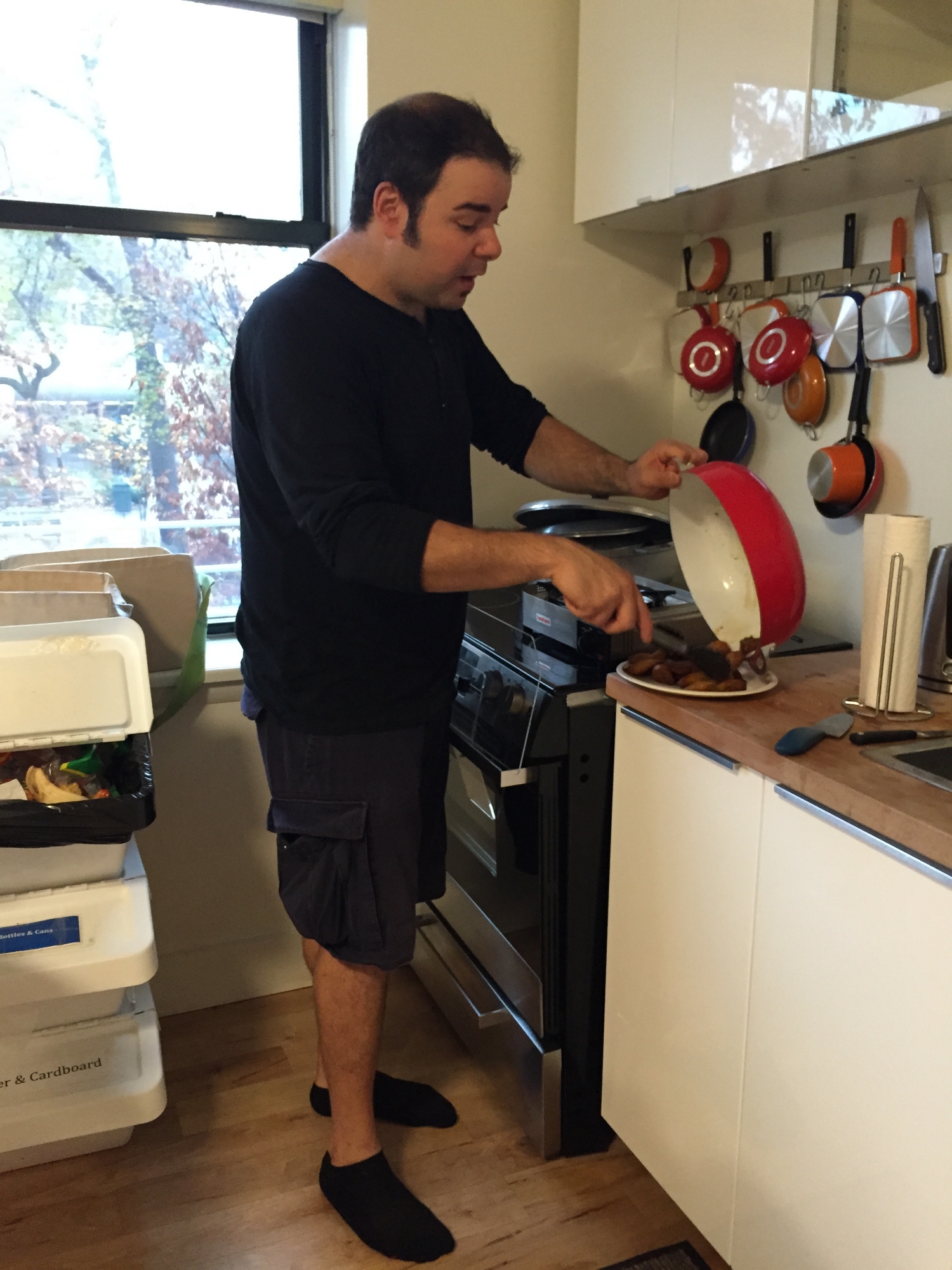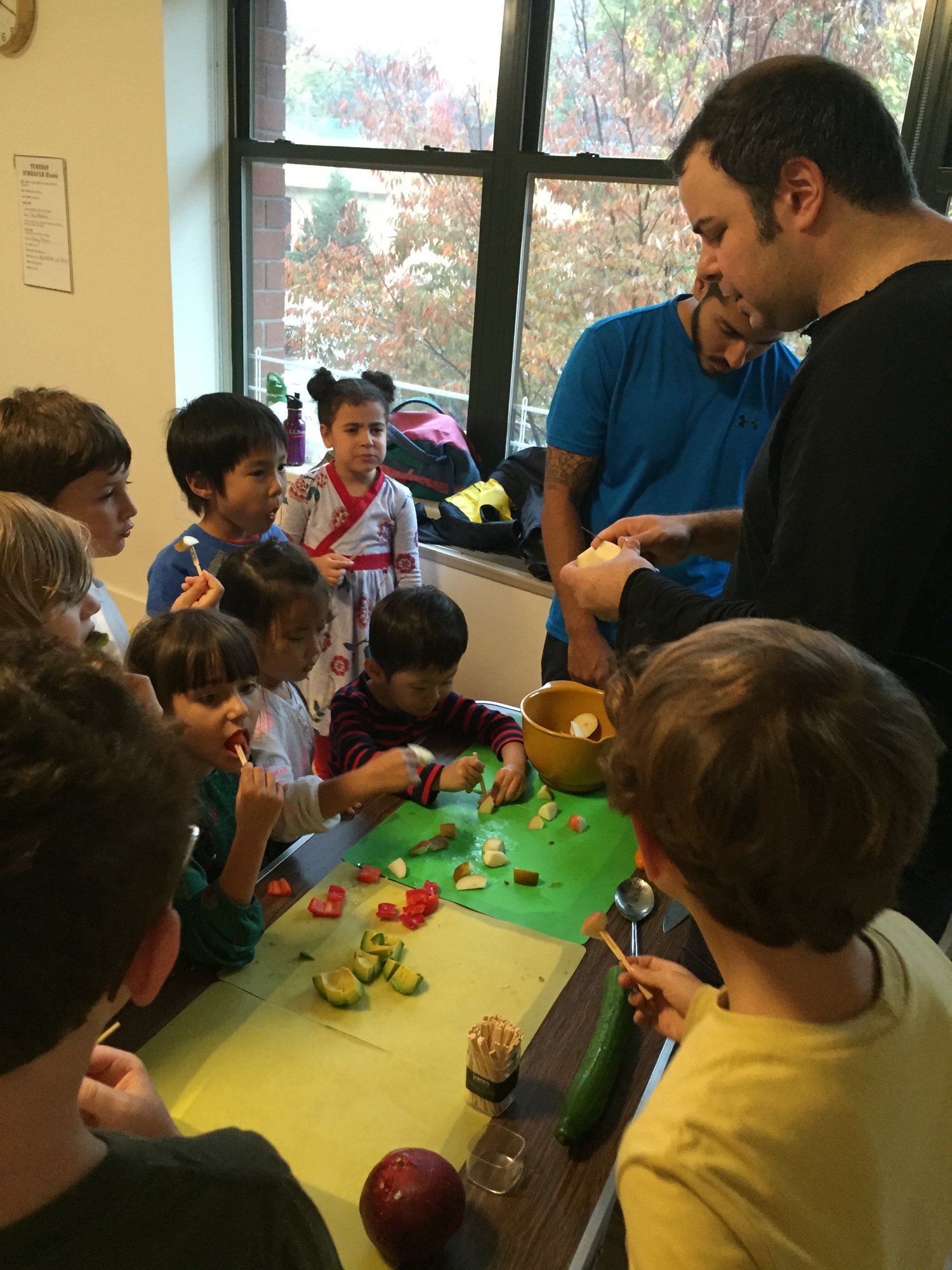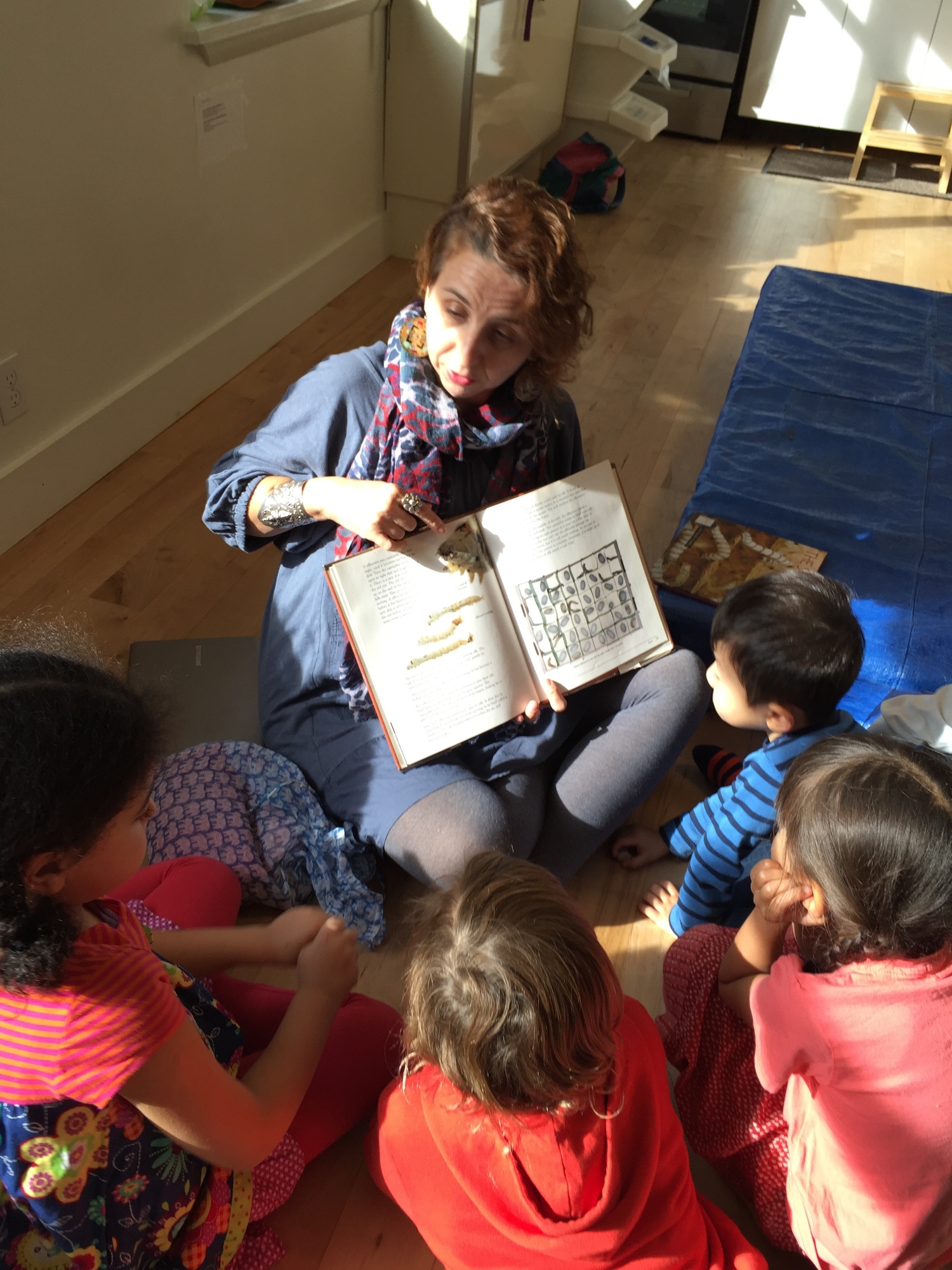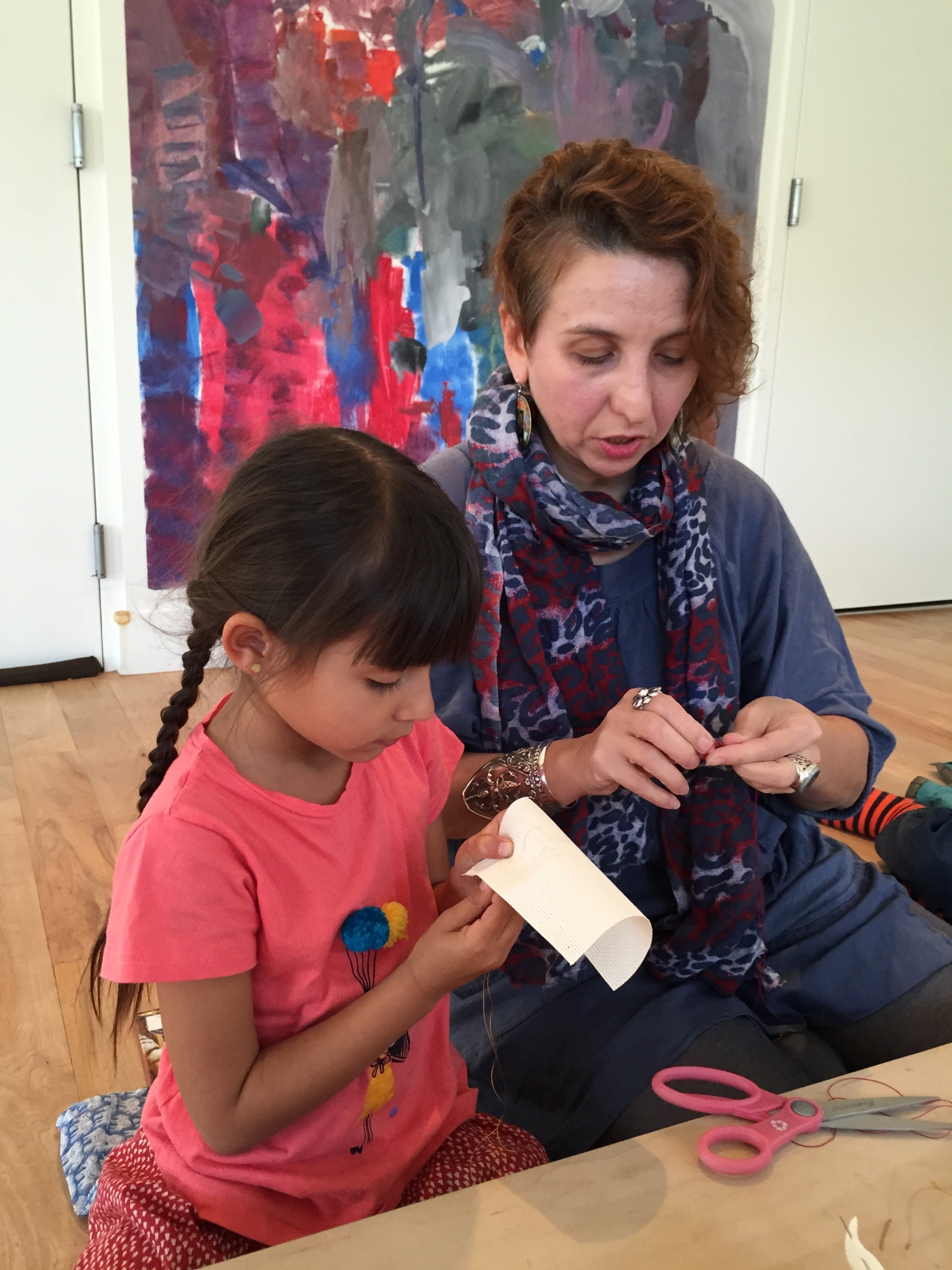 We welcomed back art educator Meglena Zapreva to talk about silk. She explained how silkworms make silk and discussed the importance of the Silk Road. Later she taught the children how to embroider with silk thread. They were soon bent over their work with intense focus as they guided their needles through designs they had sketched on their fabric.
Meanwhile, Back At The Ranch...
This week our younger literacy group enjoyed reading their completed Who? book and graduated to word family study! Our older children worked on their own word families, along with phonemic awareness, reading for information, proofreading, and word etymology. We also had opportunities for individual literacy throughout the week.
The numbers are starting to get bigger in our math classes! The older children created cross number puzzles and practiced multiplying and dividing large numbers. The younger ones added large numbers while playing math Bingo, and our littlest Pono friends practiced counting and sorting after learning just how big numbers can be in the book How Many Jelly Beans? The younger and older children also calculated the quantities needed for making our Winter Wellness project.
The younger children joined their littlest Pono friends to make salsa! They chopped tomatoes and added olive oil, salt, and a squeeze of lemon. Then they used their salsa to garnish quesadillas cooked with tortillas made earlier in the day by George Duran and the older children!
Our littlest Pono friends expressed their gratitude to family members by making beautiful pop-up cards. A lot of love went into these!
George Duran returned to Pono to teach the older children how to make tortillas. They mixed the masa and then used tortilla presses to flatten the dough. ¡Qué deliciosas!
Our youngest Pono friends time traveled in a time machine they made themselves! Destinations included ancient Egypt, a land populated by dinosaurs, outer space, a beach, and a grocery store!
Whether indoors or out, and no matter what the weather, the children found opportunities to play, read, and express their creativity this week.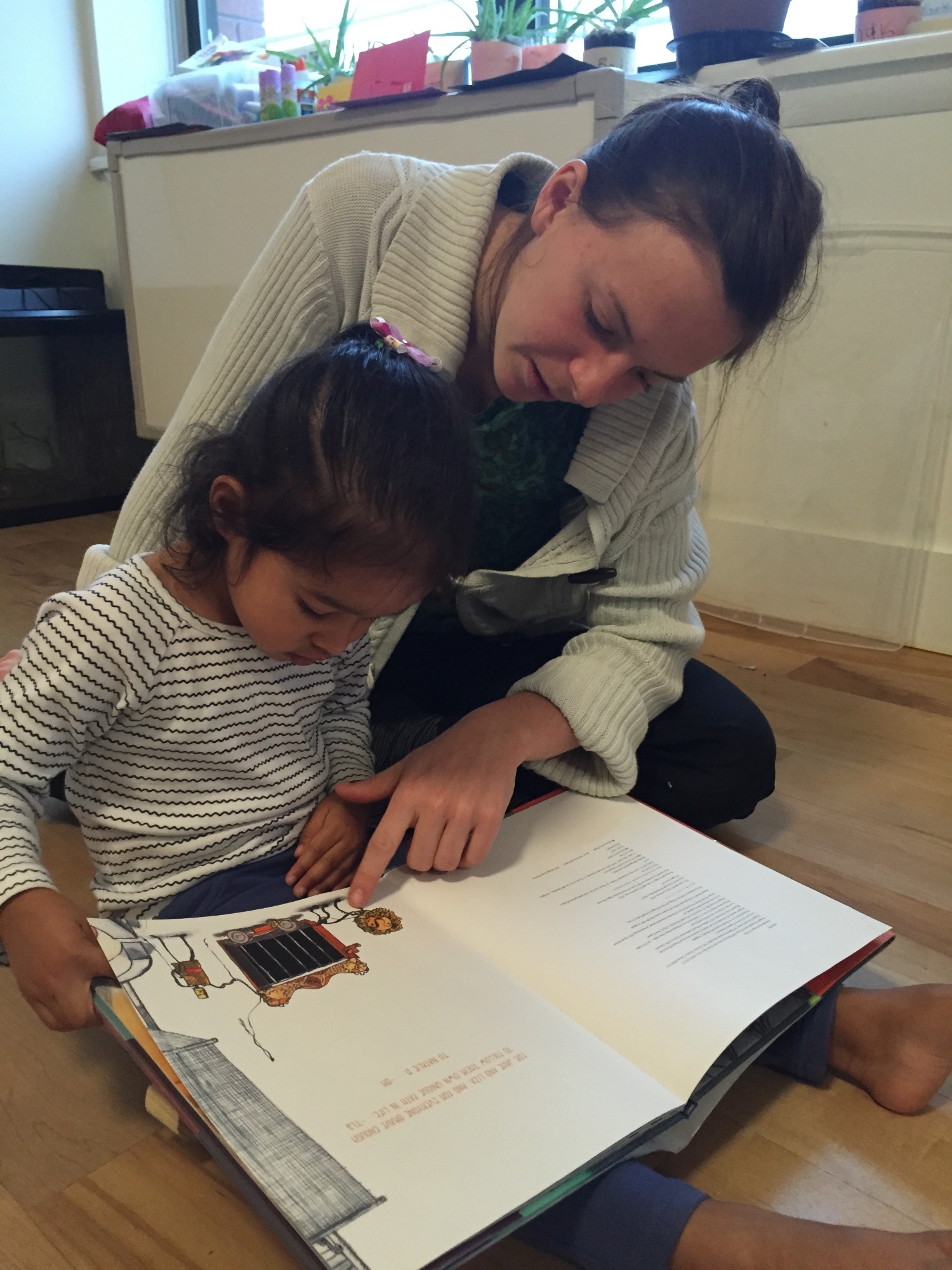 Here We Go, Pono, Here We Go...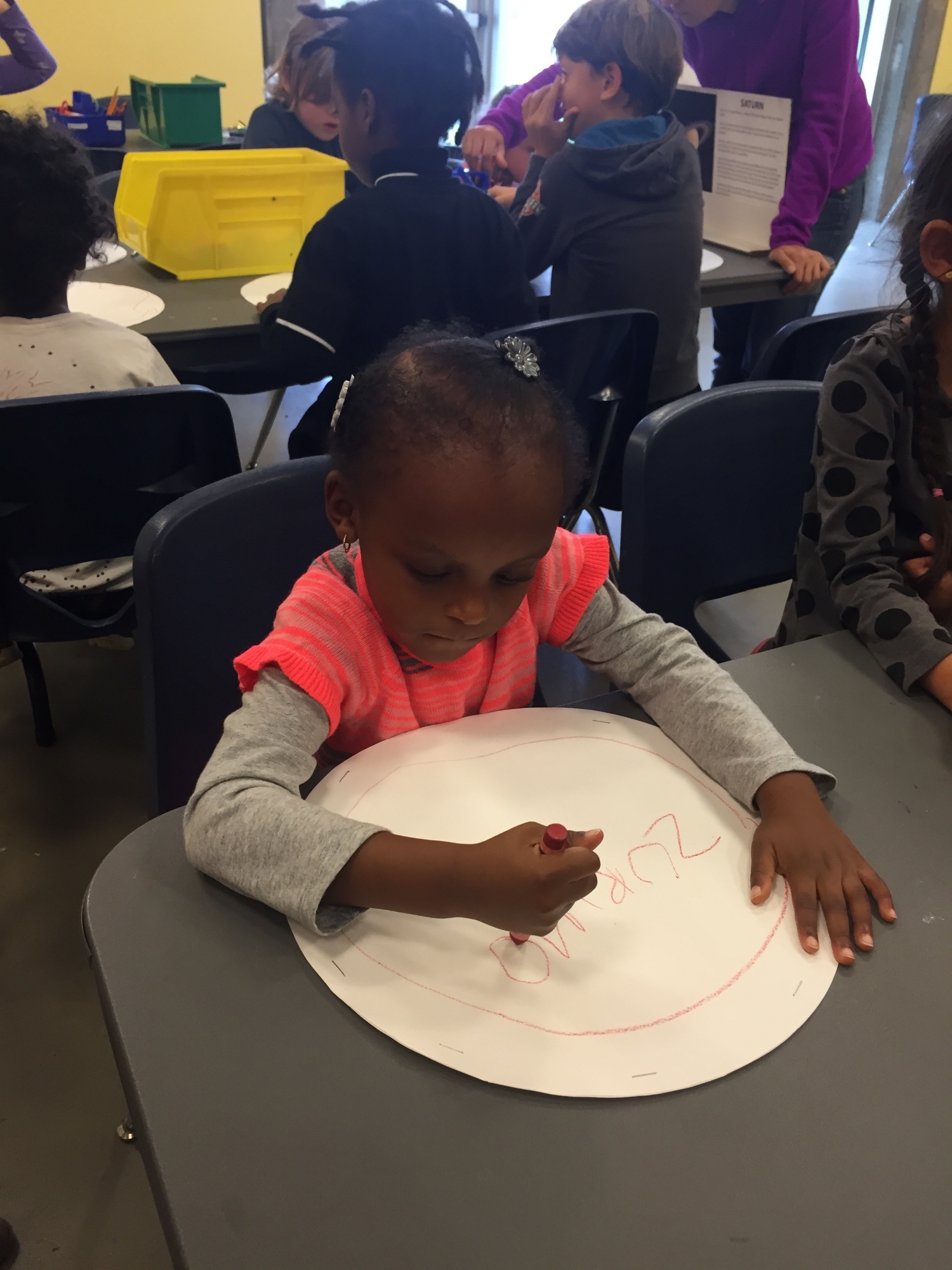 This week we hopped on the Metro-North and headed to the Hudson River Museum in Yonkers to learn about astronomy in the museum's planetarium. We took a trip to space as planetarium manager Marc Taylor narrated a sky show and answered the children's questions. Later, the children crafted planets (ones from our solar system and ones of their own invention) with various art materials. We ate lunch outside and enjoyed gorgeous views of the Hudson and fall foliage. Then Maysaa and a number of the children played a round of touch football, the perfect game for a crisp autumn day!
A lot of creativity is happening at Pono on Fridays! The children in the comic book group and songwriting class are hard at work and excited with the progress they are making.
Did you know you can follow Pono on Instagram (pono.nyc), Facebook (Pono Education), and Twitter (pononyc)? See what we're up to every day!