We've finished week nine of fall term! How did the time fly by so quickly? We must be having fun!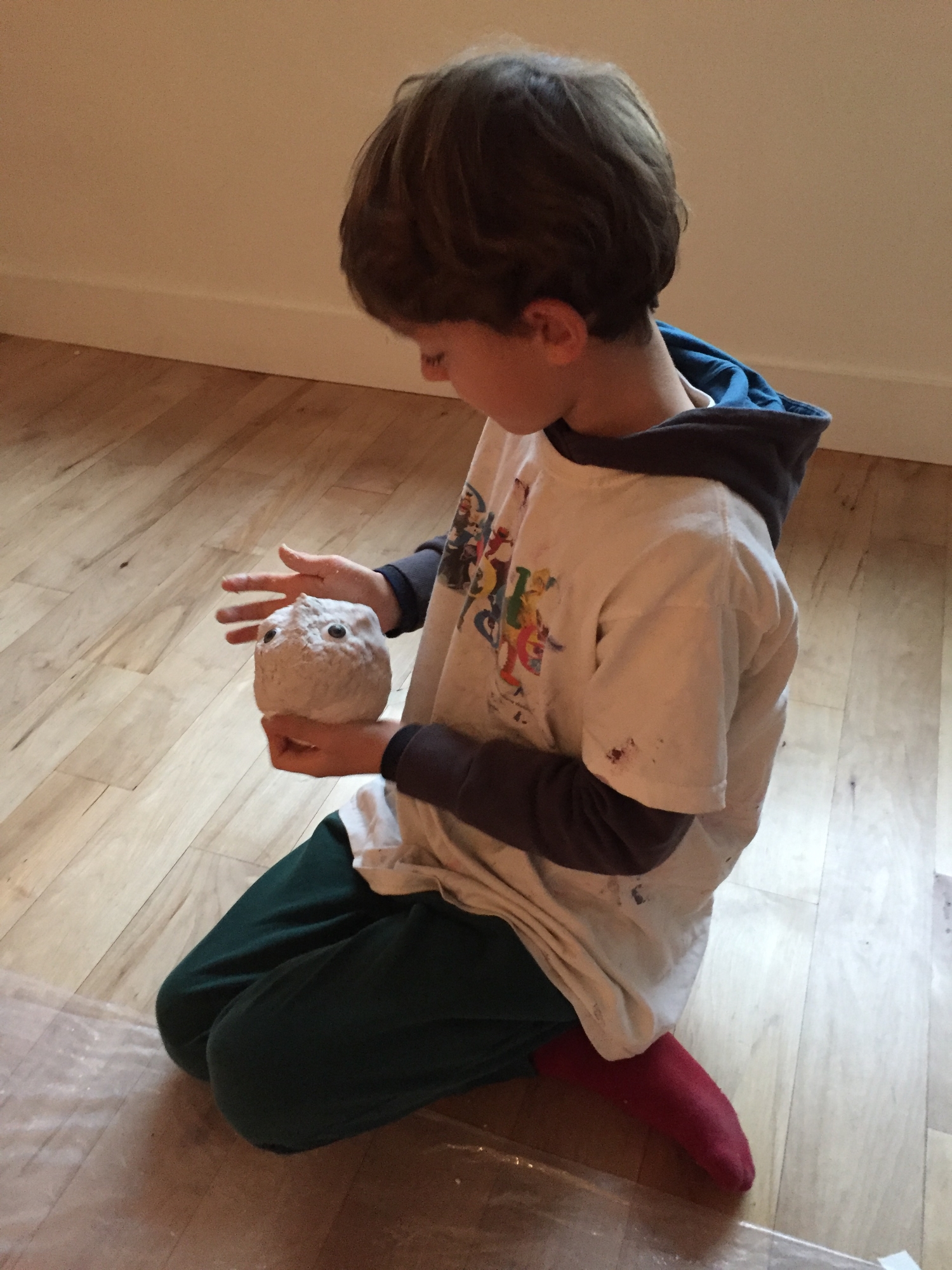 Art teacher Poppy Luca and the older children continued working on their marionette project. They enjoyed seeing marionettes from India and Thailand and studying their costumes and how they were strung. They then added more detail to their marionettes' heads and began to build body parts.
Dr. A and the older children worked with cranes and other simple machines. Physics is fun!
Our youngest Pono friends explored cars and planes with Dr. A. They had a great time learning what makes things go!
Meanwhile, Back At The Ranch...
This week in math, the children studied angles and some of the younger ones also played math bingo.
In this week's literacy session, the younger children worked on their short e word families and went on a word hunt. The older ones enjoyed independent reading with titles they had selected earlier in the term.
Our littlest Pono friends painted the birdhouses they had constructed earlier this term, while their older friends wrote and drew thank-you cards for Marlyn Rogers, the owner of Sisters Caribbean Cuisine, a restaurant we visited this week.
This week our littlest Pono friends explored the seasons and then created interesting "wintry" landscapes with salt, water, and paint.
Happy music filled the Pono space as our littlest friends played kazoos they made with Ali.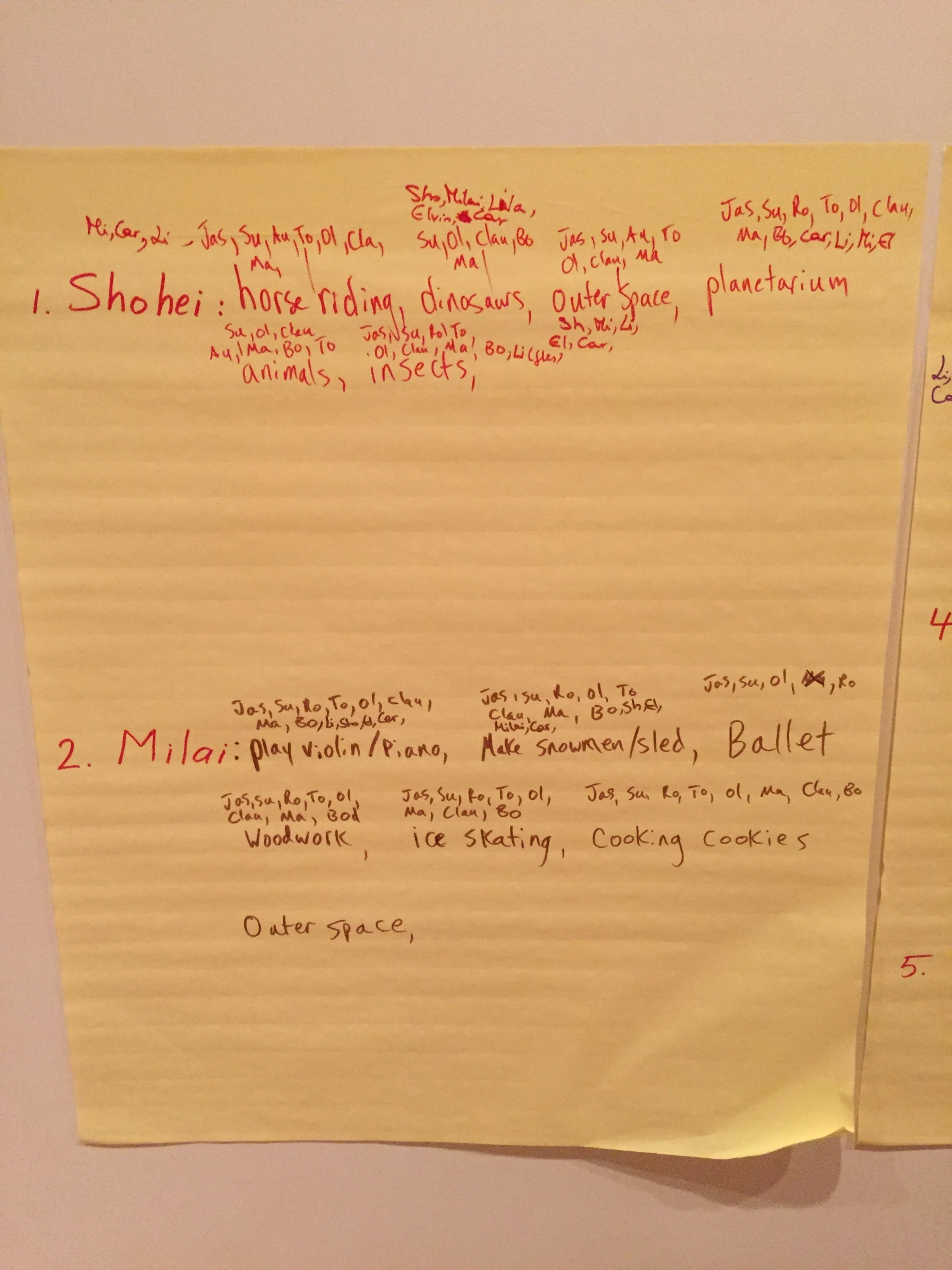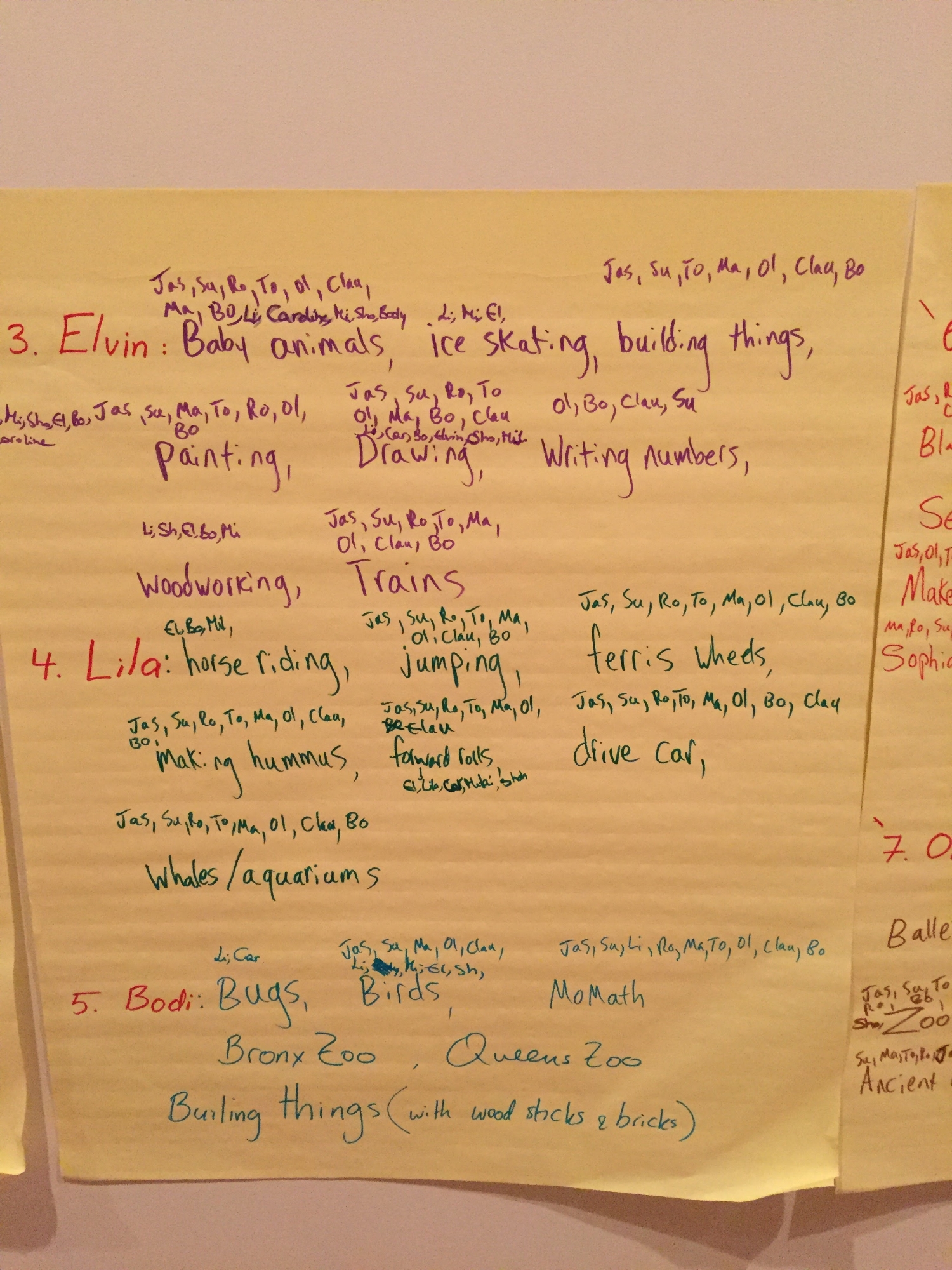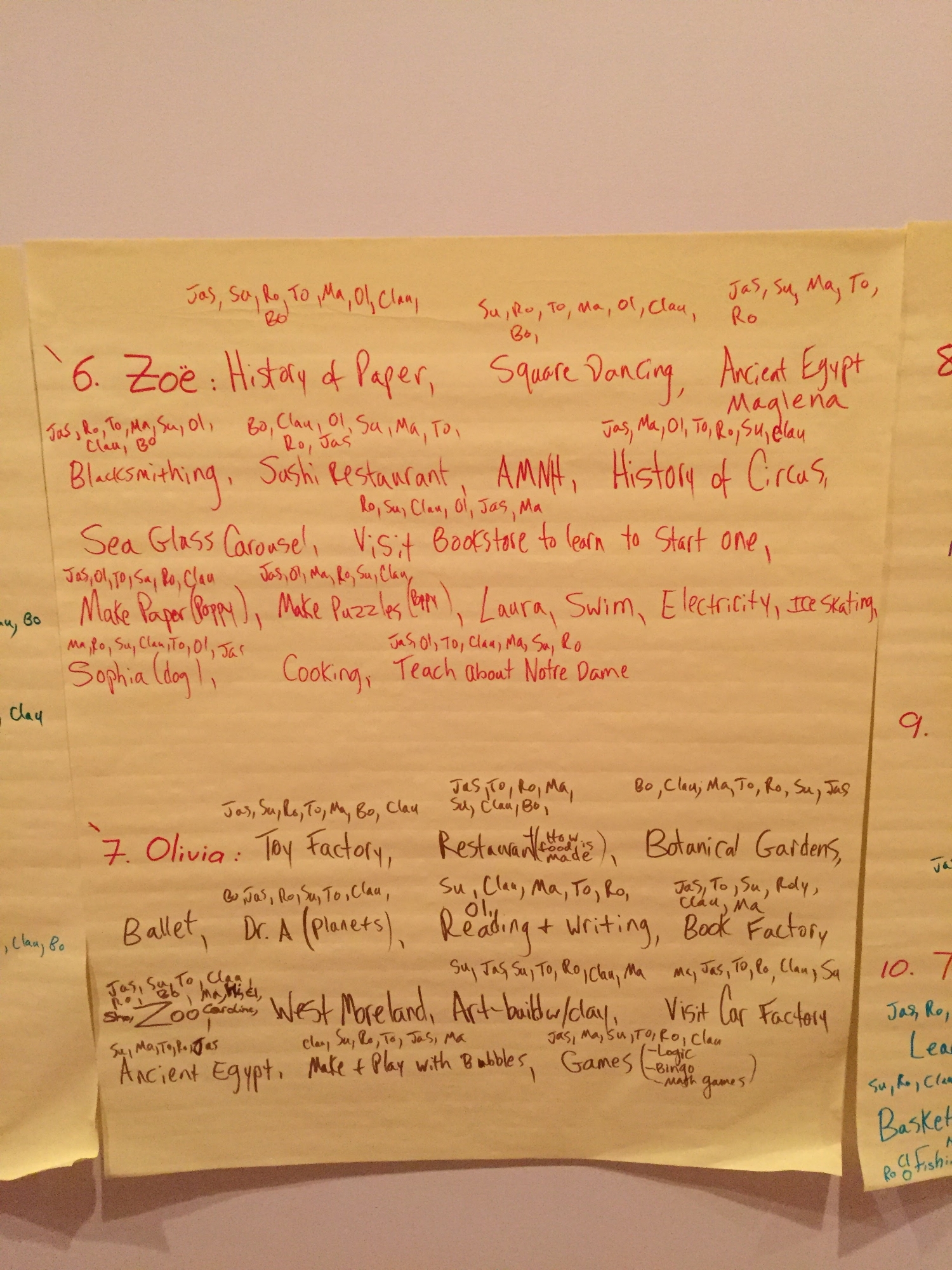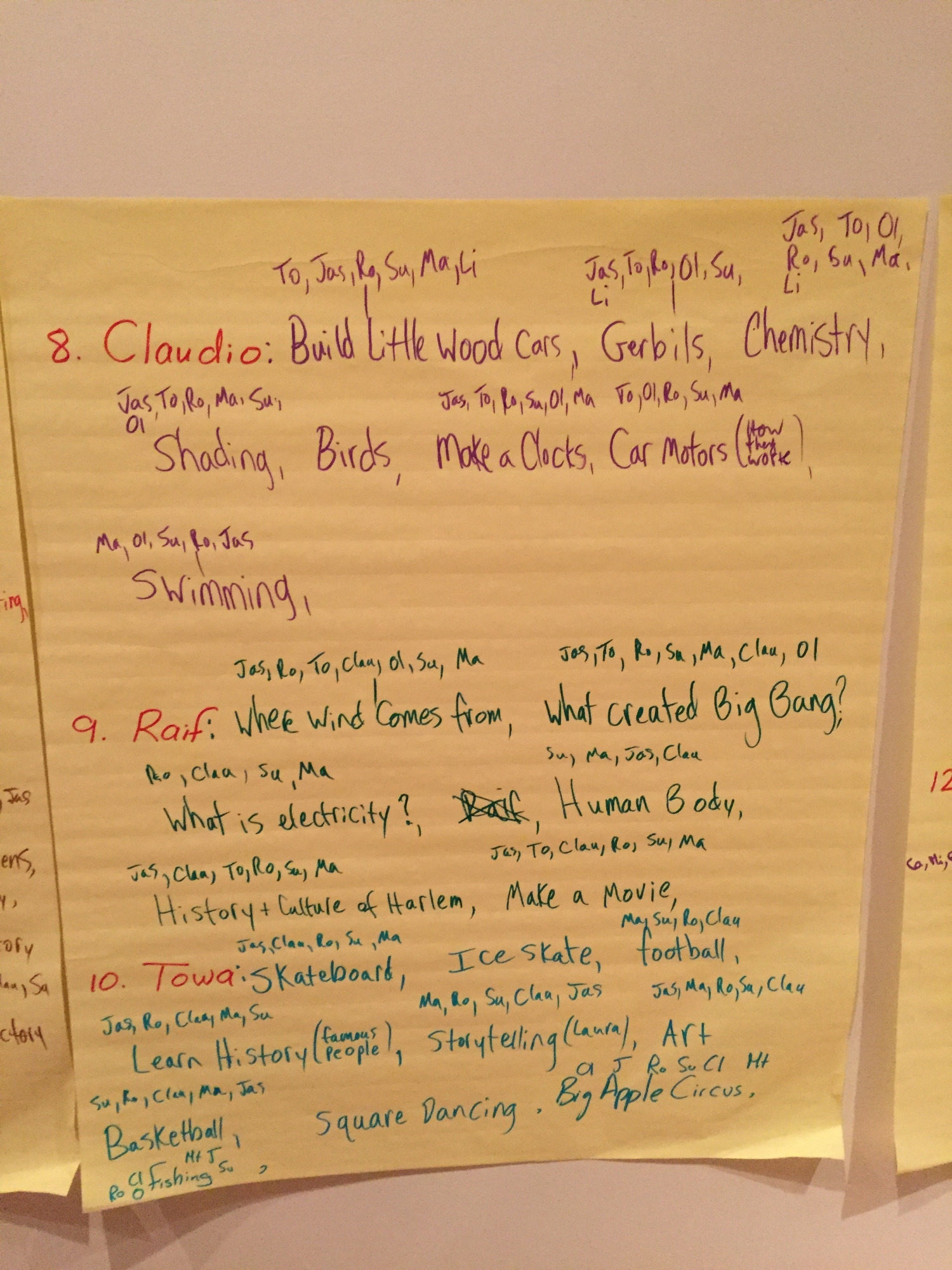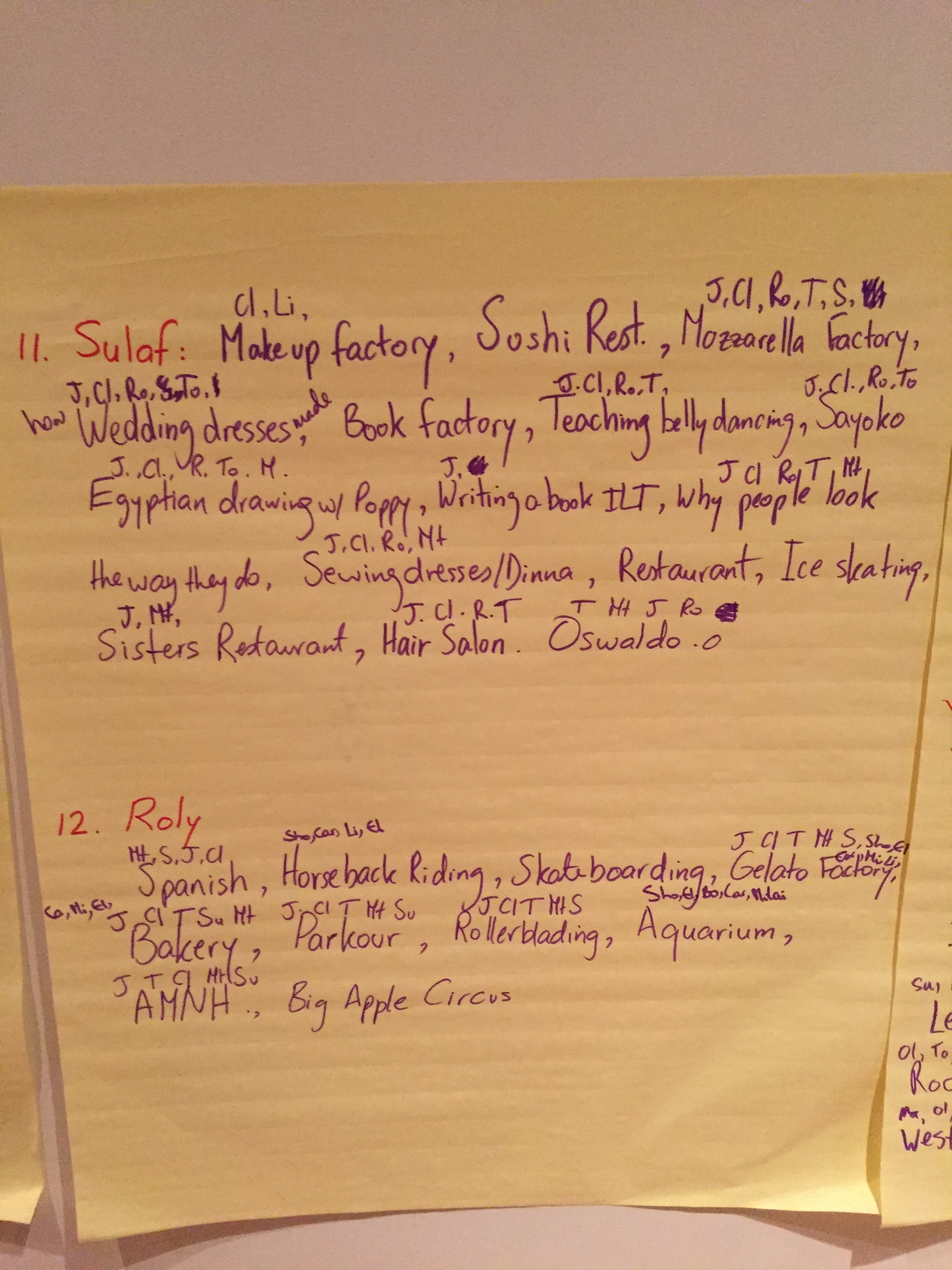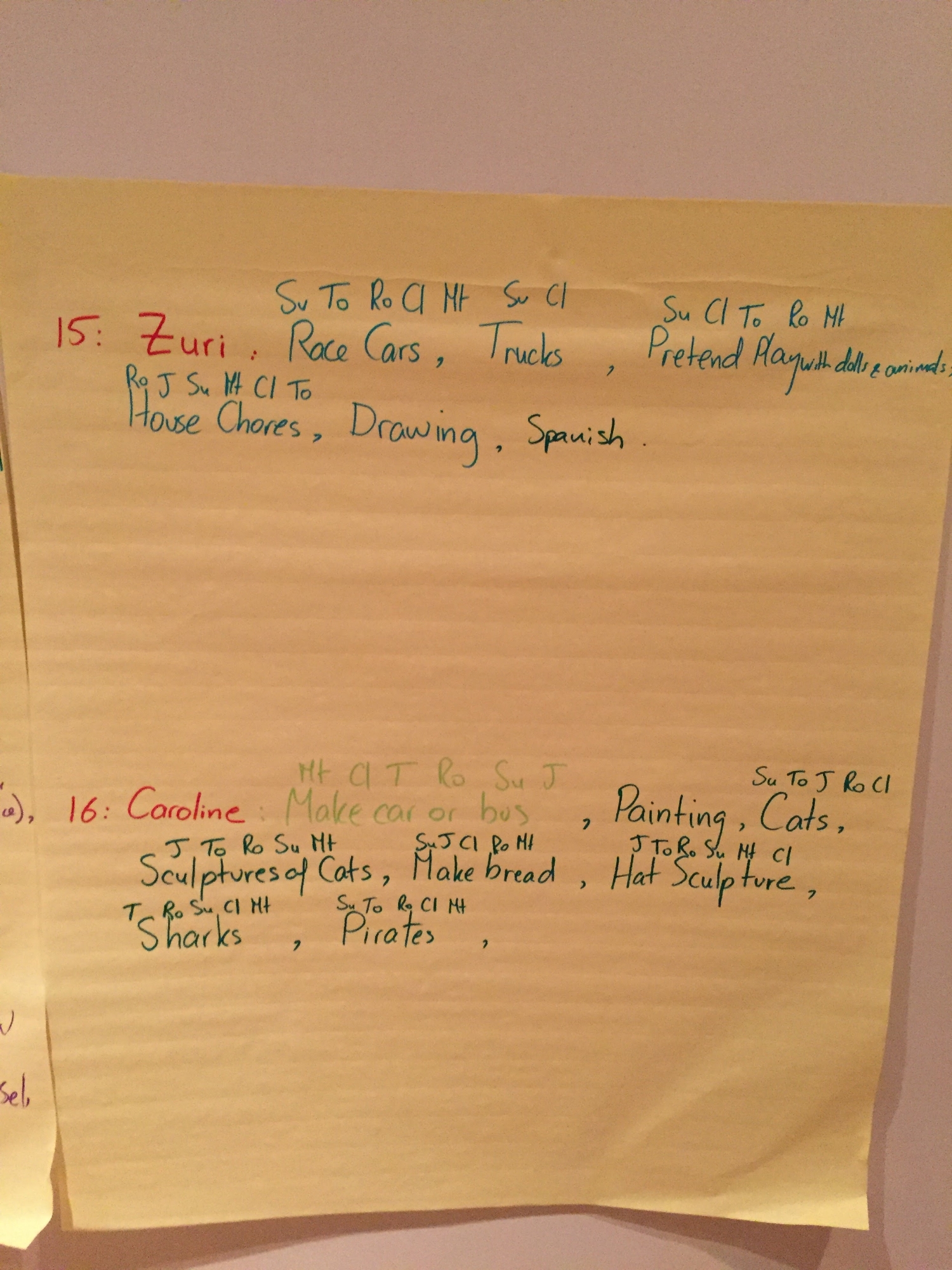 We always look forward to our school meeting, and the children were eager to share their interests. It is exciting to learn what our friends would like to learn about and explore in the upcoming term!
The Hawaiian concept of pono means to be in balance, or in a state of harmony and equilibrium. Having time to play or enjoy quiet time during the day helps the children be in pono.
Here We Go, Pono, Here We Go...
We took a short walk down 124th Street this Monday and found ourselves in the Caribbean! Marlyn Rogers, owner of Sisters Caribbean Cuisine, welcomed us warmly into the restaurant she started with her sister in 1995. Marlyn took us into the kitchen, where Chef Neville was cooking up a delicious smelling curry. She also escorted everyone to the steam table and served up very generous helpings of her yummy food. We enjoyed mac and cheese, callaloo (a traditional Jamaican dish made with a leafy green), green beans, collard greens, oven baked chicken, yams, and rice and beans. When Marlyn asked if anyone wanted seconds, many hands went up! Our gracious host answered the children's questions about running a restaurant and invited us to come back for another visit. We will be happy to oblige!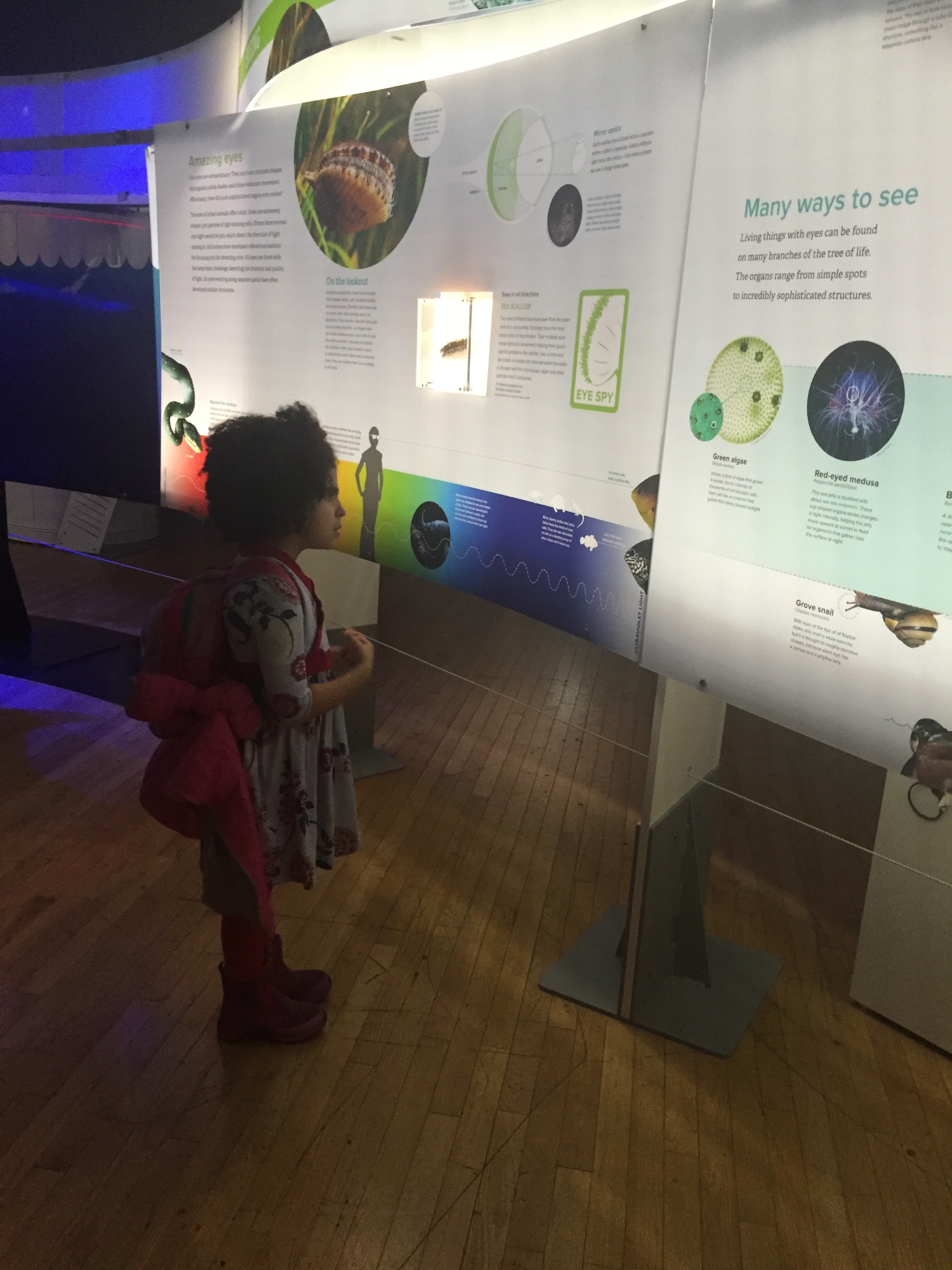 For our Wednesday field trip, we visited the American Museum of Natural History. We explored the special exhibit "Life at the Limits: Stories of Amazing Species," where we learned about incredible examples of animal survival. We also saw live animals, including mantis shrimp, a nautilus, and an axolotl, an aquatic salamander. One of the museum educators who worked on this exhibit answered the children's questions about the nautilus. Later, we explored parts of the museum's vast collections before heading back to Pono. Then it was time to splash in the puddles at Marcus Garvey Park!
Mentorship Fridays...
This week the children did more work on their illustrations with comic book artist Magnolia Porter. Stay tuned to learn more about their superheroes' amazing adventures!
Did you know you can get a daily dose of Pono on Instagram? Follow us at pono.nyc! You can also find us on Facebook, Twitter, and of course, at www.pono.nyc.
Have a lovely week!