Come And Follow Me...
Sensei Jo from Harmony By Karate taught the children martial arts moves. Under his gentle guidance they practiced karate punches and kicks, and they even counted in Japanese!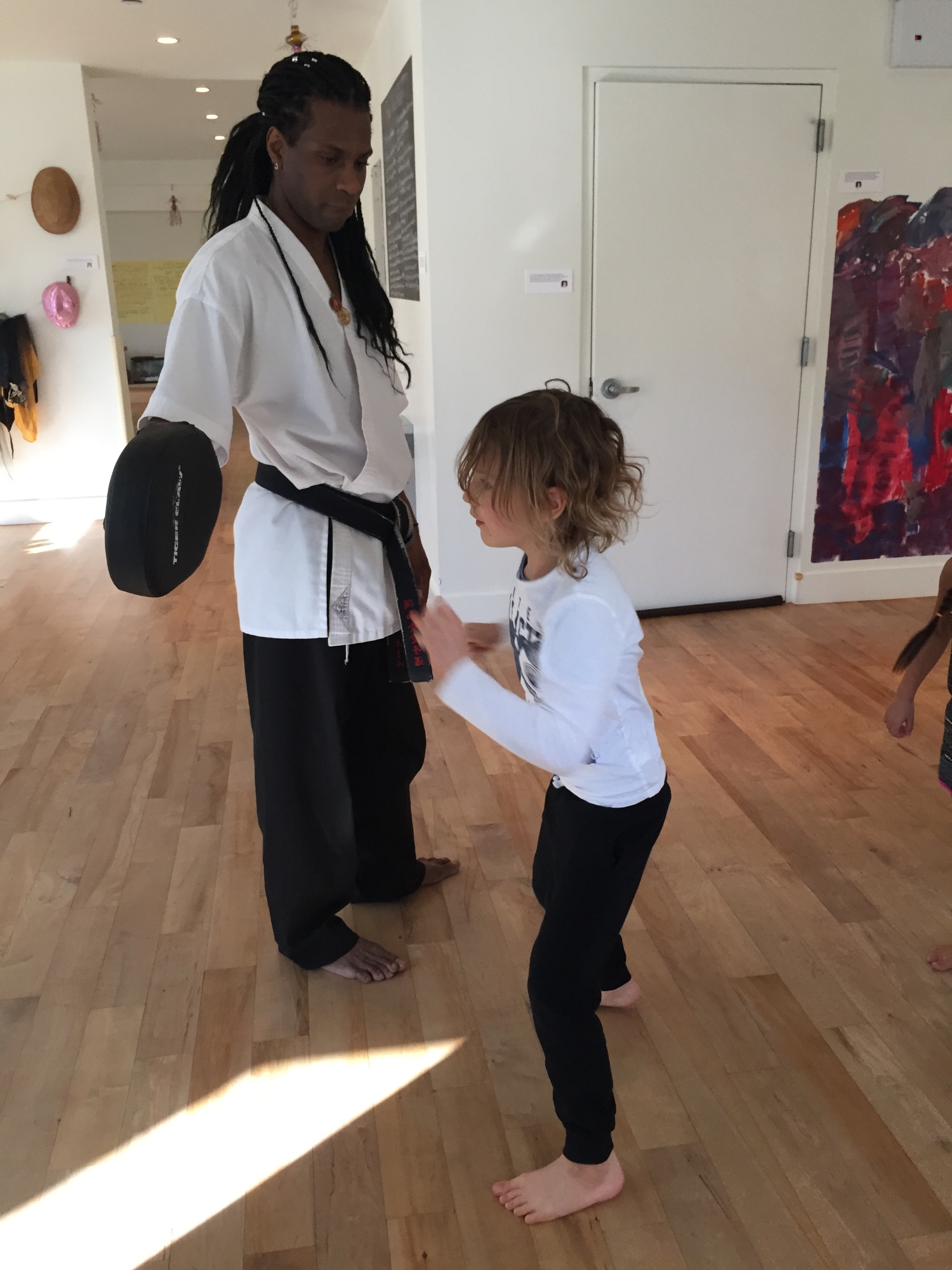 Zoë's grandmother Dr. Anita Patil-Deshmukh answered the children's questions about her work as a neonatologist at a hospital in suburban Chicago. She also spoke about her current position as executive director of PUKAR, an organization in Mumbai, India that aims to democratize research and allow people to advocate for change. PUKAR's projects have included bringing health care and clean drinking water to Mumbai's slum communities. Anita also surprised the children with colorful lanterns for celebrating Diwali, the Indian festival of lights!
Dancer Tom Sullivan returned to Pono and guided the children in exploring symmetry and asymmetry. It inspired one young Pono friend to exclaim that asymmetry is "like Picasso!" The children enjoyed reprising their performance of their leaf dance for the big Pono friends.
Poppy Luca discussed marionettes with the older children, as they began the exciting project of making their own marionettes!
Our little Pono friends learned how to give an old pair of jeans a new life! Poppy showed them how to repurpose strips of denim to make charming decorative bowls.
Pono friend Roly shared interesting facts about falconeering. We appreciate all of the information he shared with us about this fascinating art of training falcons!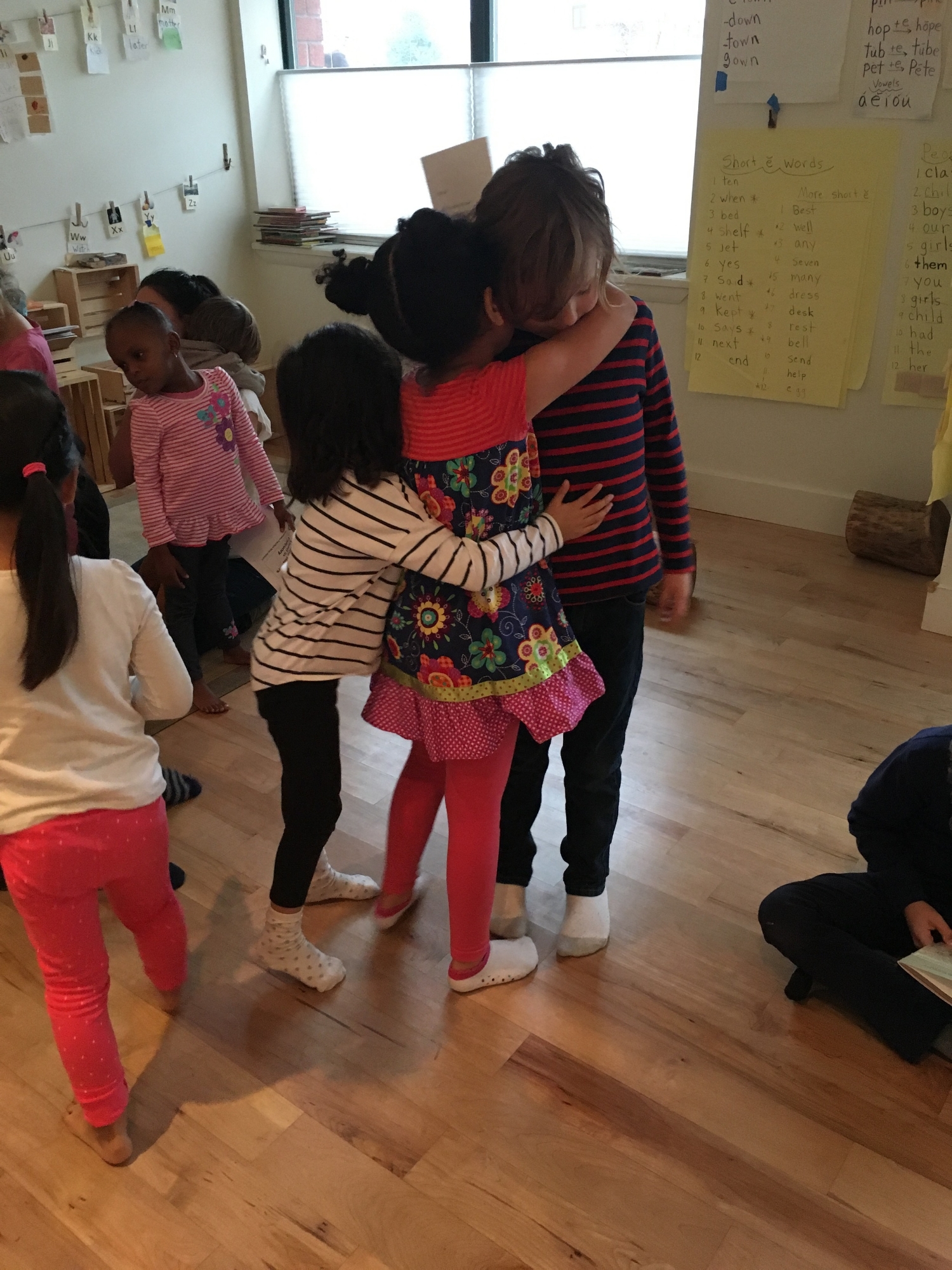 Dr. A and the older children tackled some big questions as they explored the birth of the universe!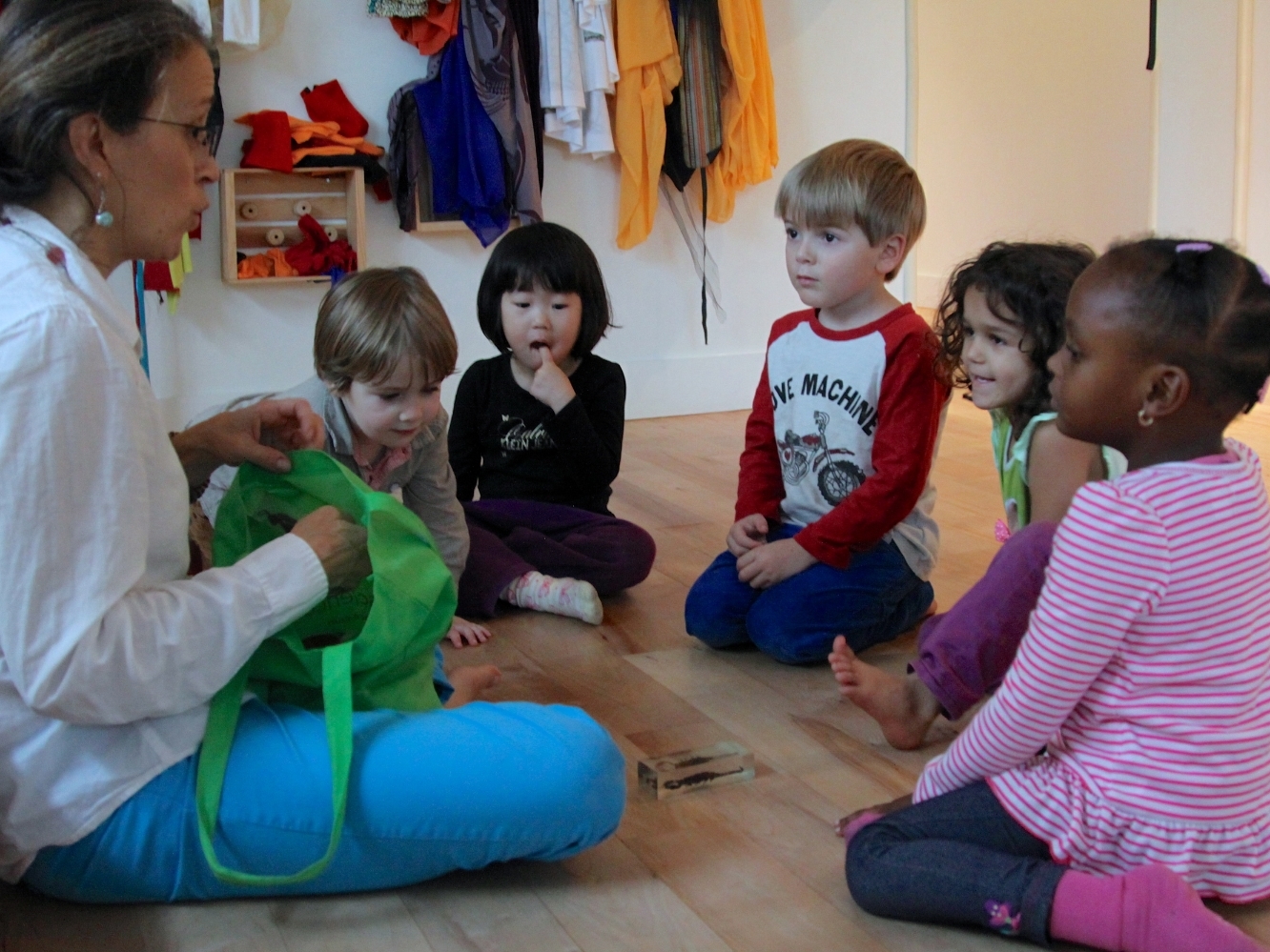 With the younger Pono friends, Dr. A shared insect specimens and talked with them about bug life.
Meanwhile, Back at the Ranch...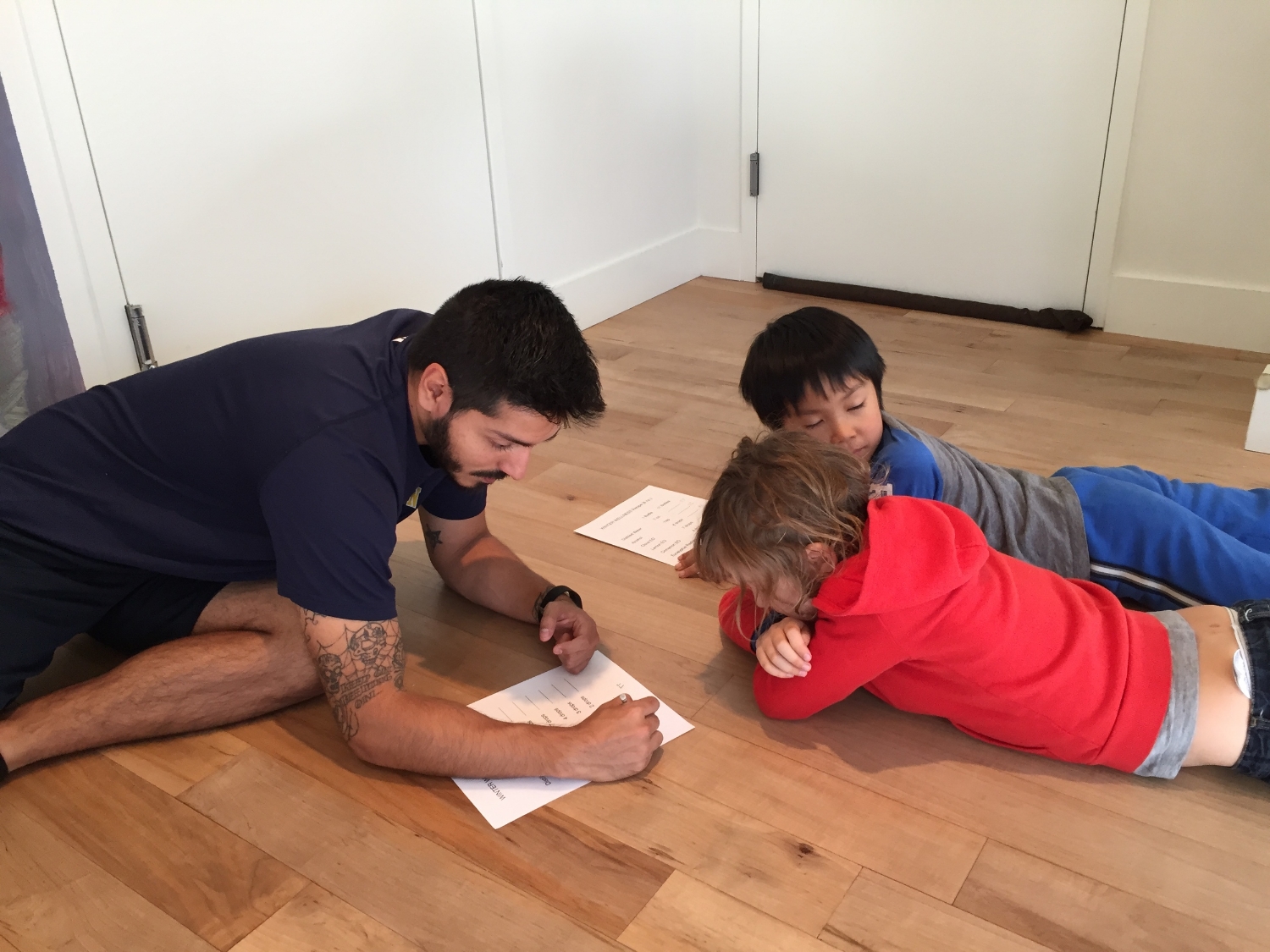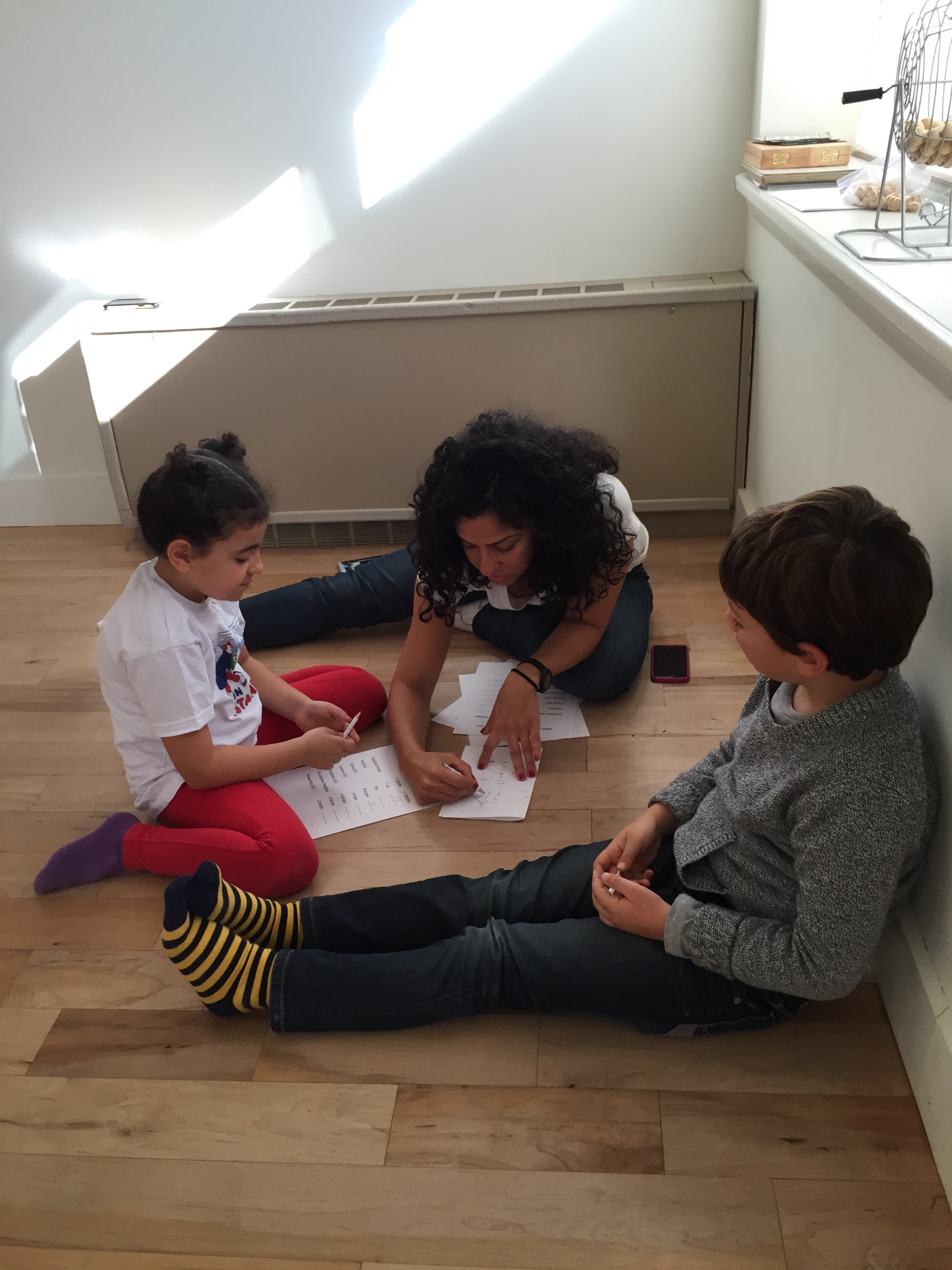 This week the younger children requested to work with money. They practiced counting with both paper denominations and coins. The older children worked on the calculations needed for making the Winter Wellness room spray.
This week in literacy our younger group played "Sentence Act," one of their favorite games, using new sight words and their decoding skills. They also made headway in their sound families book. A group of older children unflinchingly tackled some very challenging words in our dictation game, while other friends continued their sound families work.
Our littlest Pono friends got some dirt under their fingernails as they planted in our vertical garden.
Our youngest Pono friends kept moving as Ali and her guitar provided lively rhythms!
Everyone practiced the mathematical concepts they've been working on, whether addition, multiplication, or division, to help solve problems related to making our "Winter Wellness" Pono product.
Ali shared her woodworking skills with our youngest Pono friends as they constructed lovely sculptures.
Ali and our littlest Pono friends whipped up a batch of healthy and yummy pancakes!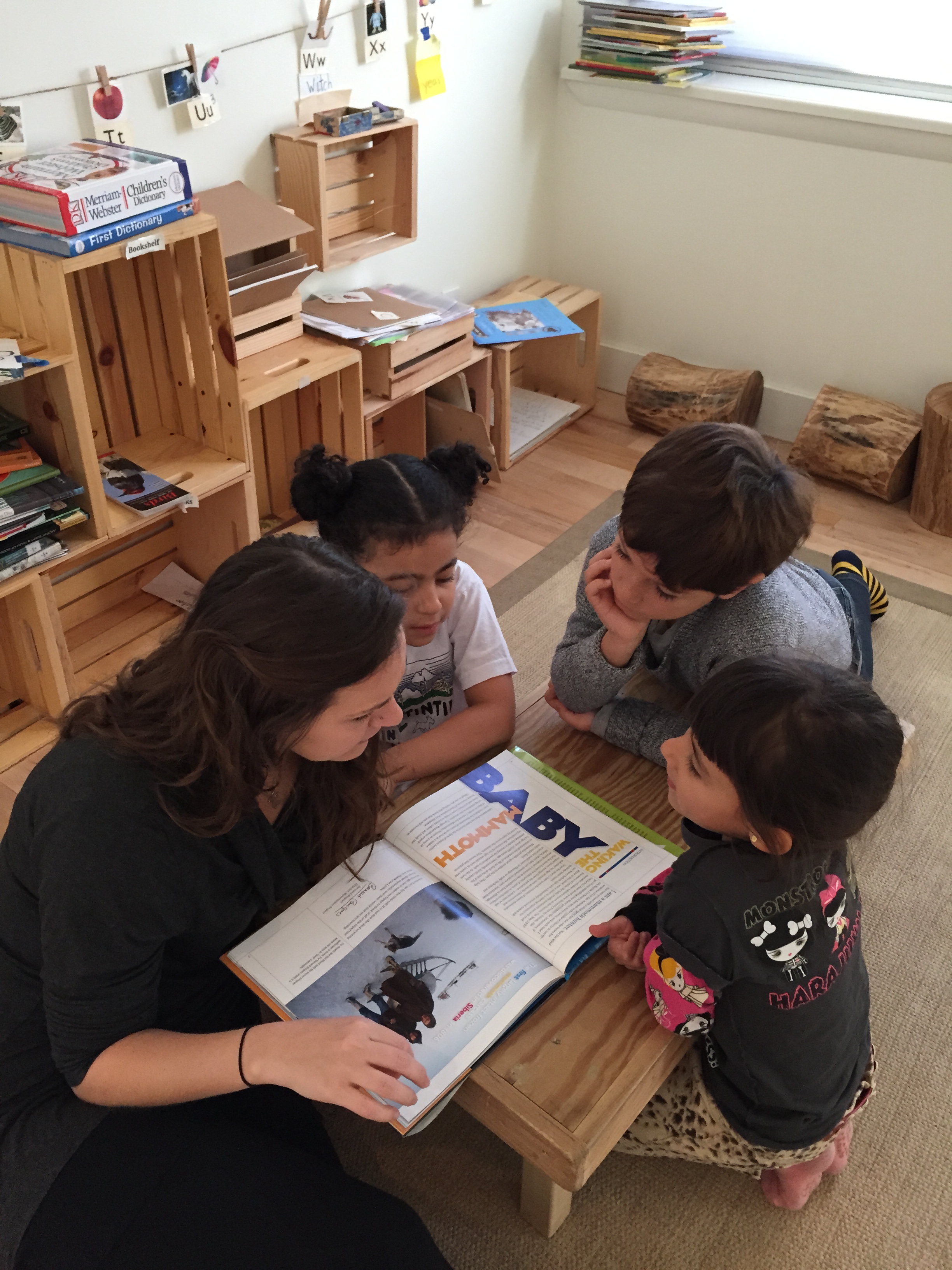 Pono friends explore through art, play, reading, and special time with friends.
Here We Go, Pono, Here We Go...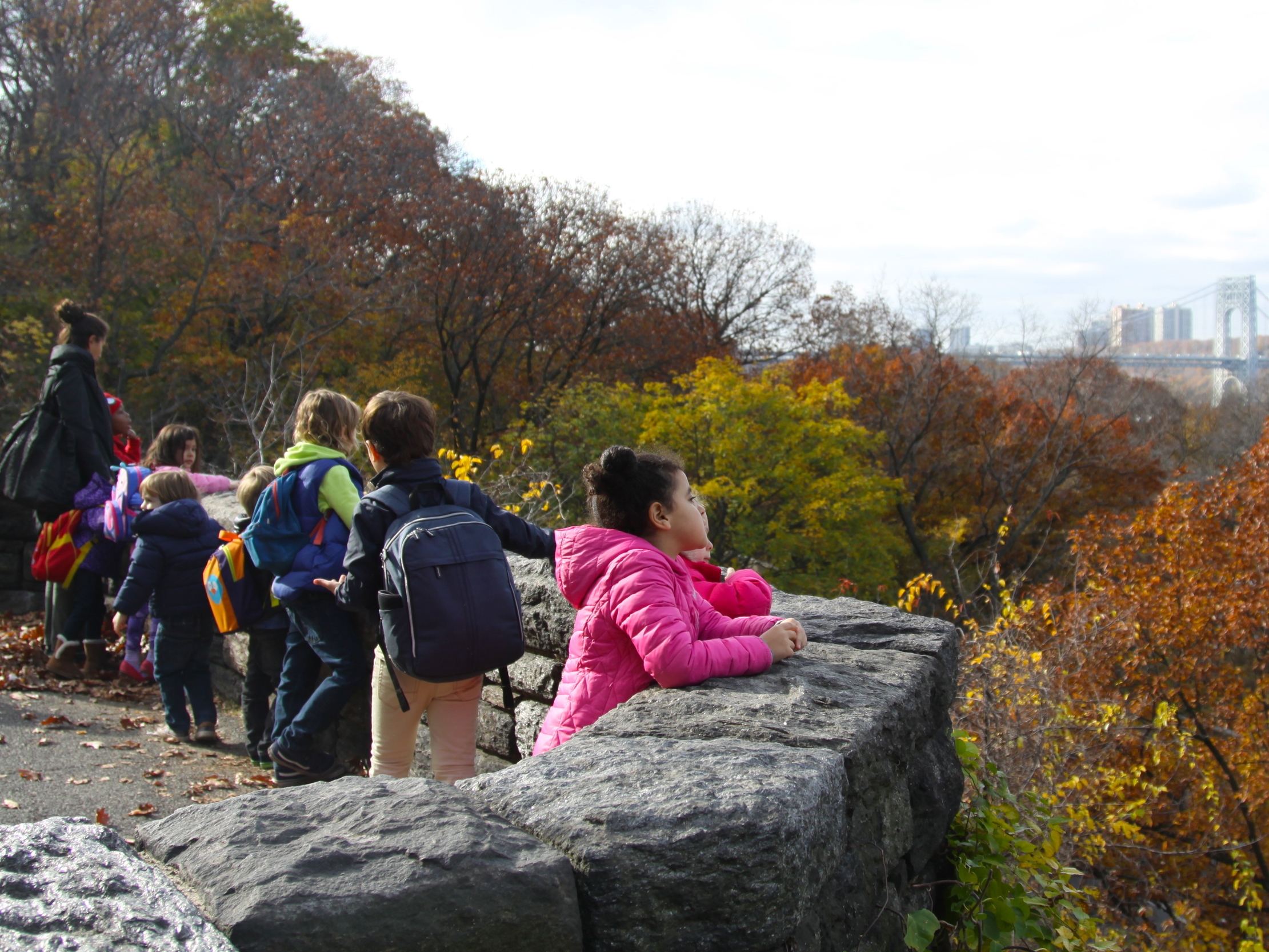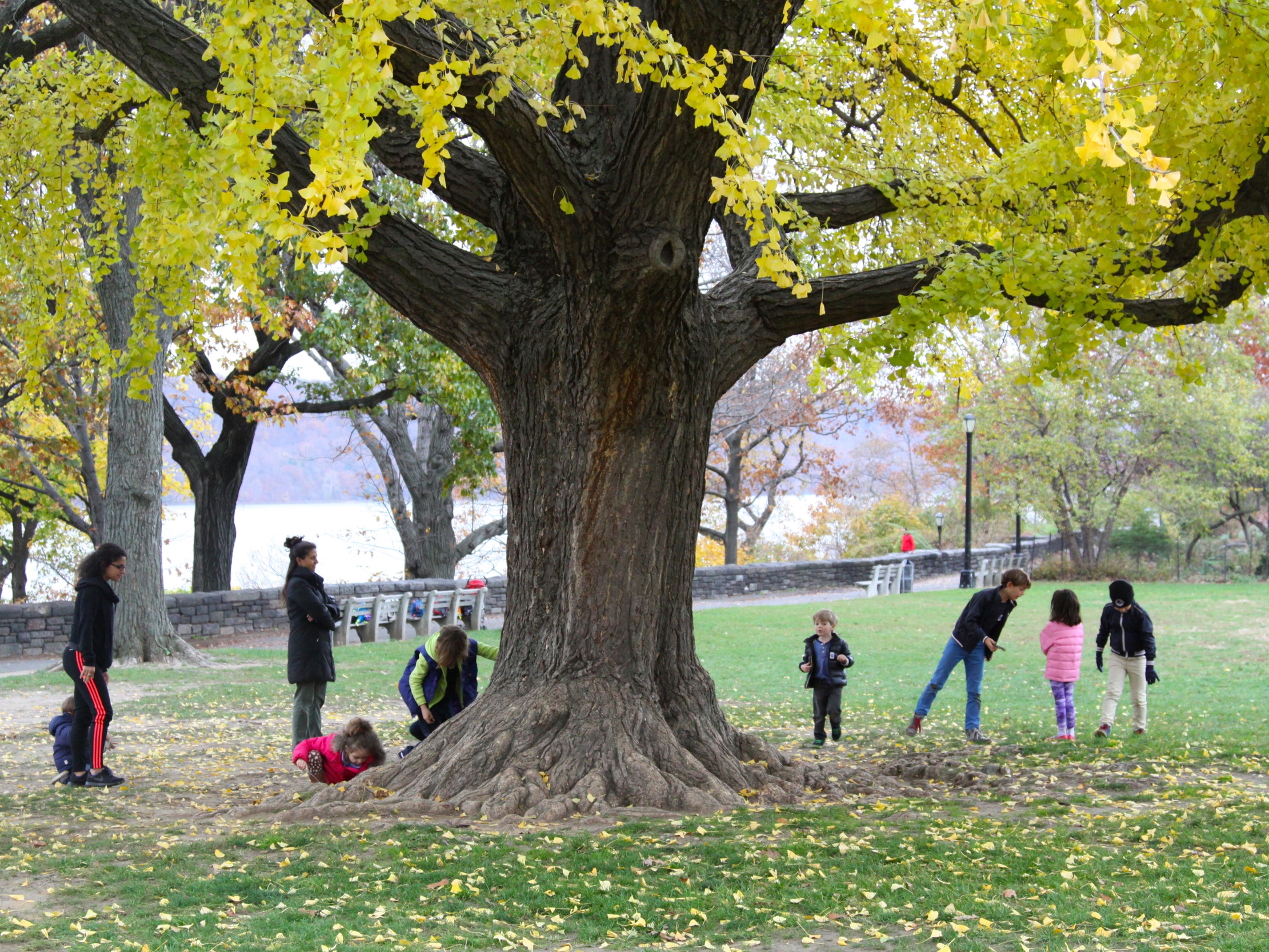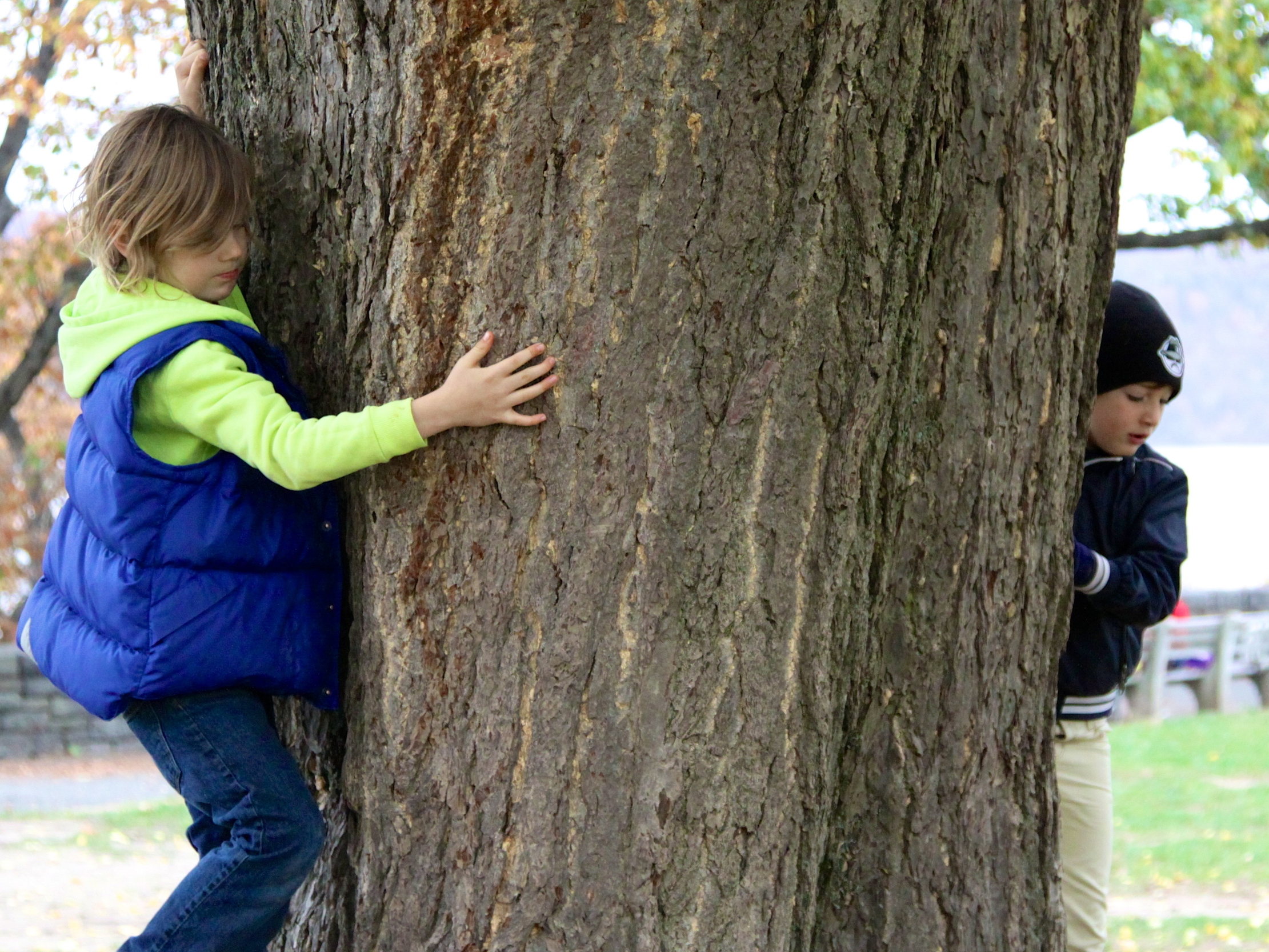 We enjoyed spectacular autumn views of the Hudson and explored nature at beautiful Fort Tryon Park, situated at one of the highest points in Manhattan.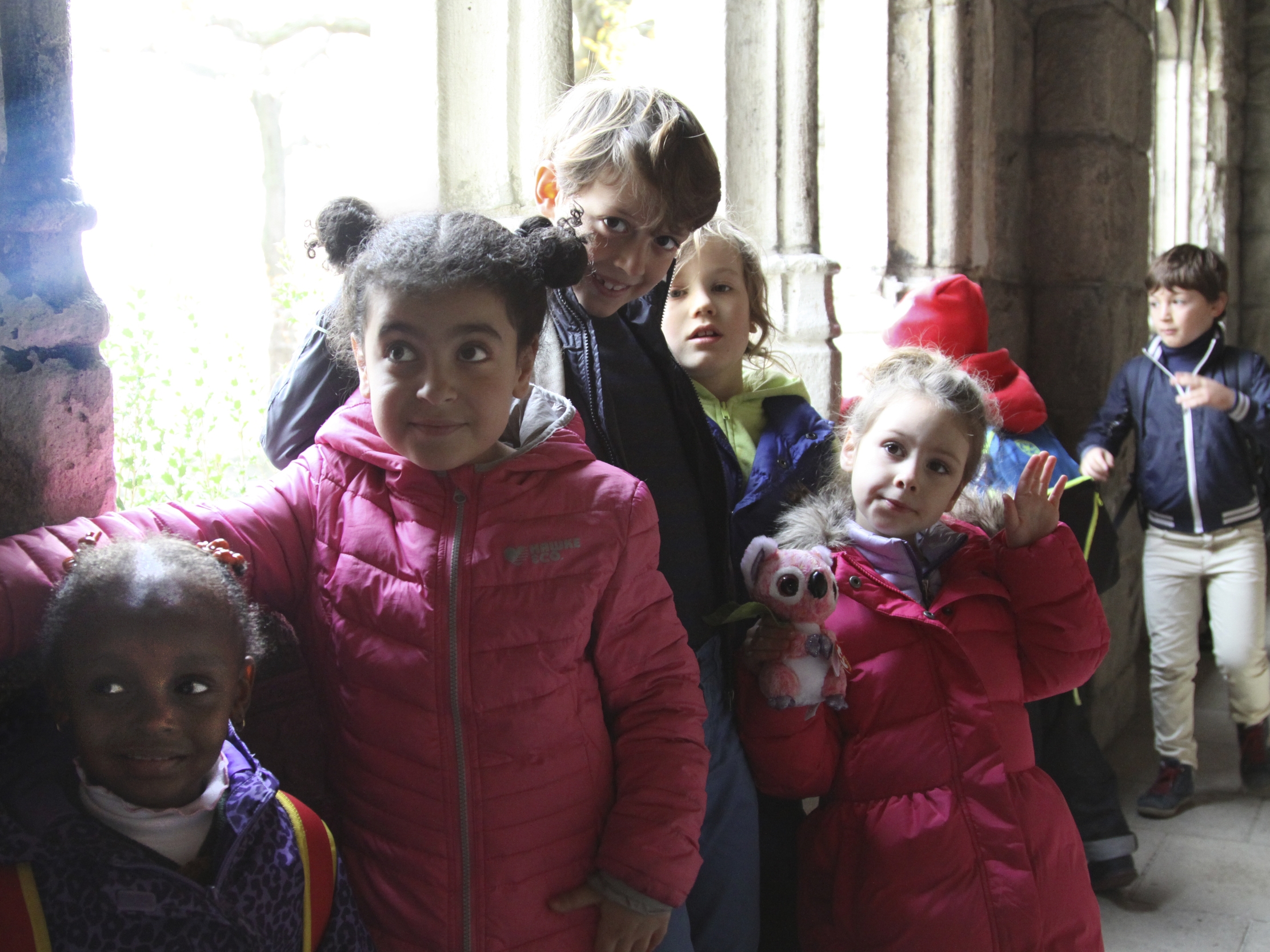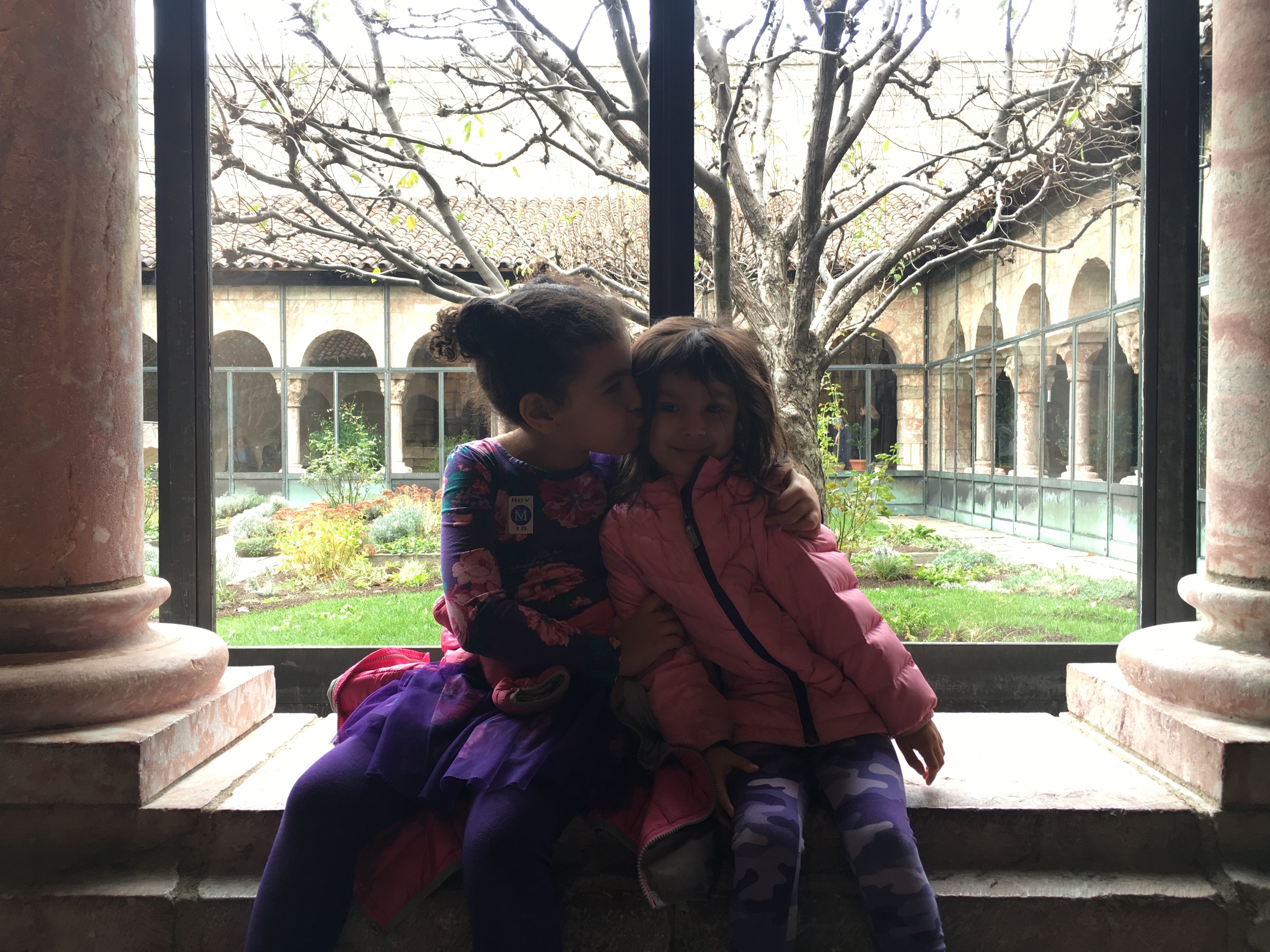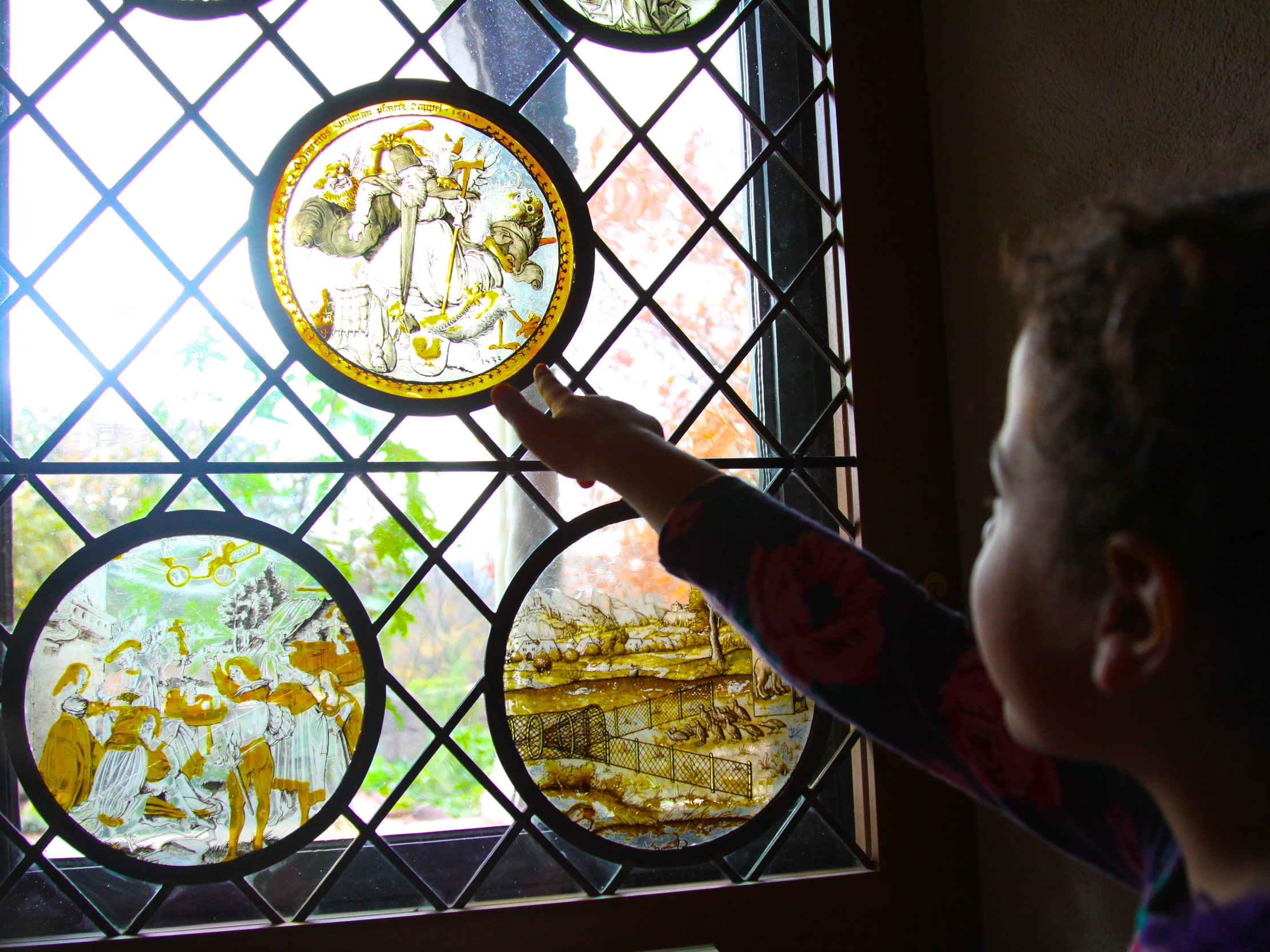 This week we headed uptown and back in time as we discovered the medieval art and architecture showcased at The Cloisters, a branch of the Metropolitan Museum of Art in northern Manhattan.
Our heroes handled some very challenging plot twists this week with a great deal of élan. Their work was highly commended by some of this week's info session visitors. Yay, Team!
Pono Says Hello...
This week we welcomed several families to our information session. We are always happy for the opportunity to introduce members of our larger community to Pono!
Have a lovely week everyone!