Our littlest Pono friends explored texture with art instructor Poppy Luca as they embedded various objects in papier-mâché.
Meanwhile, Back at the Ranch...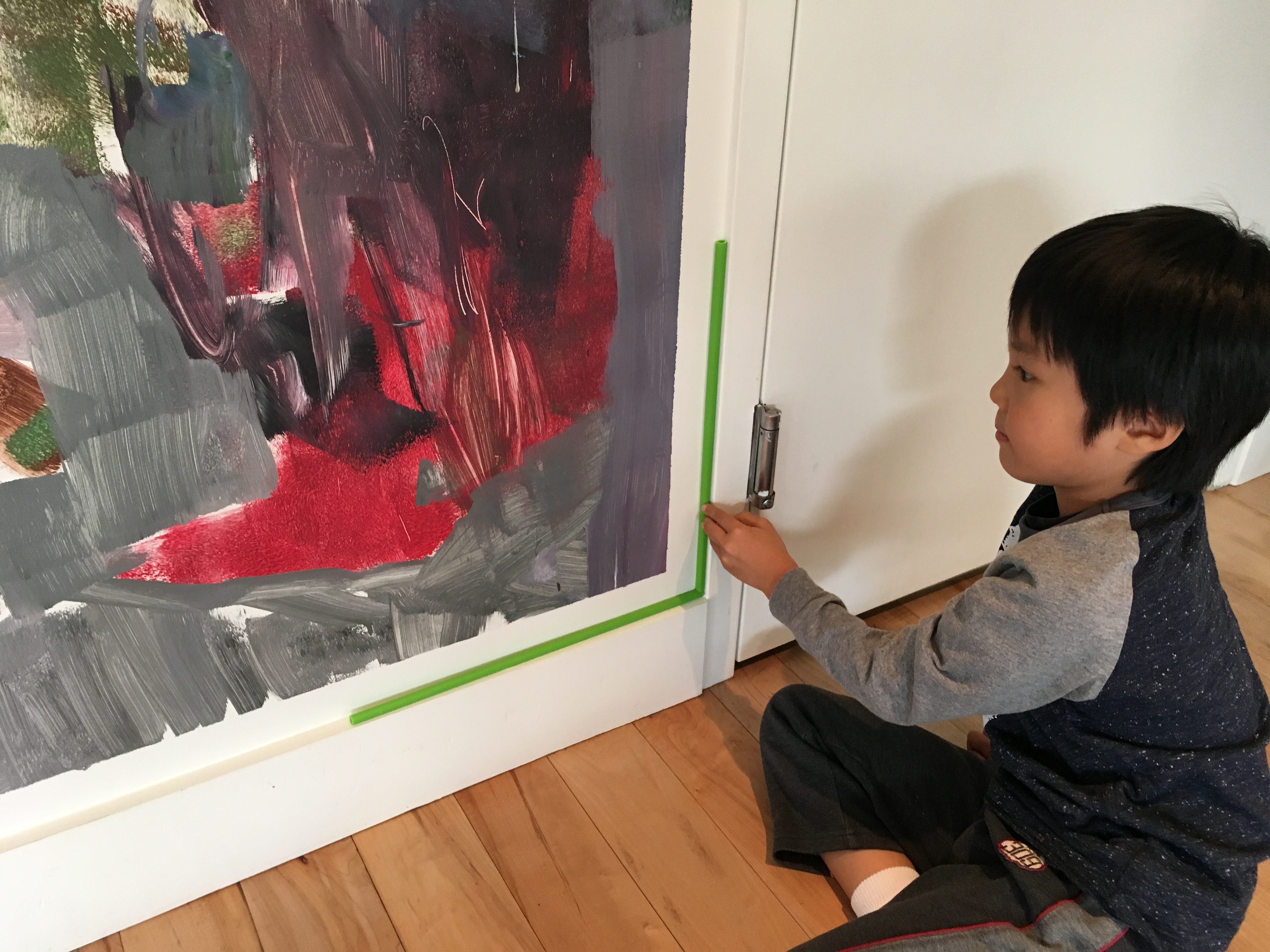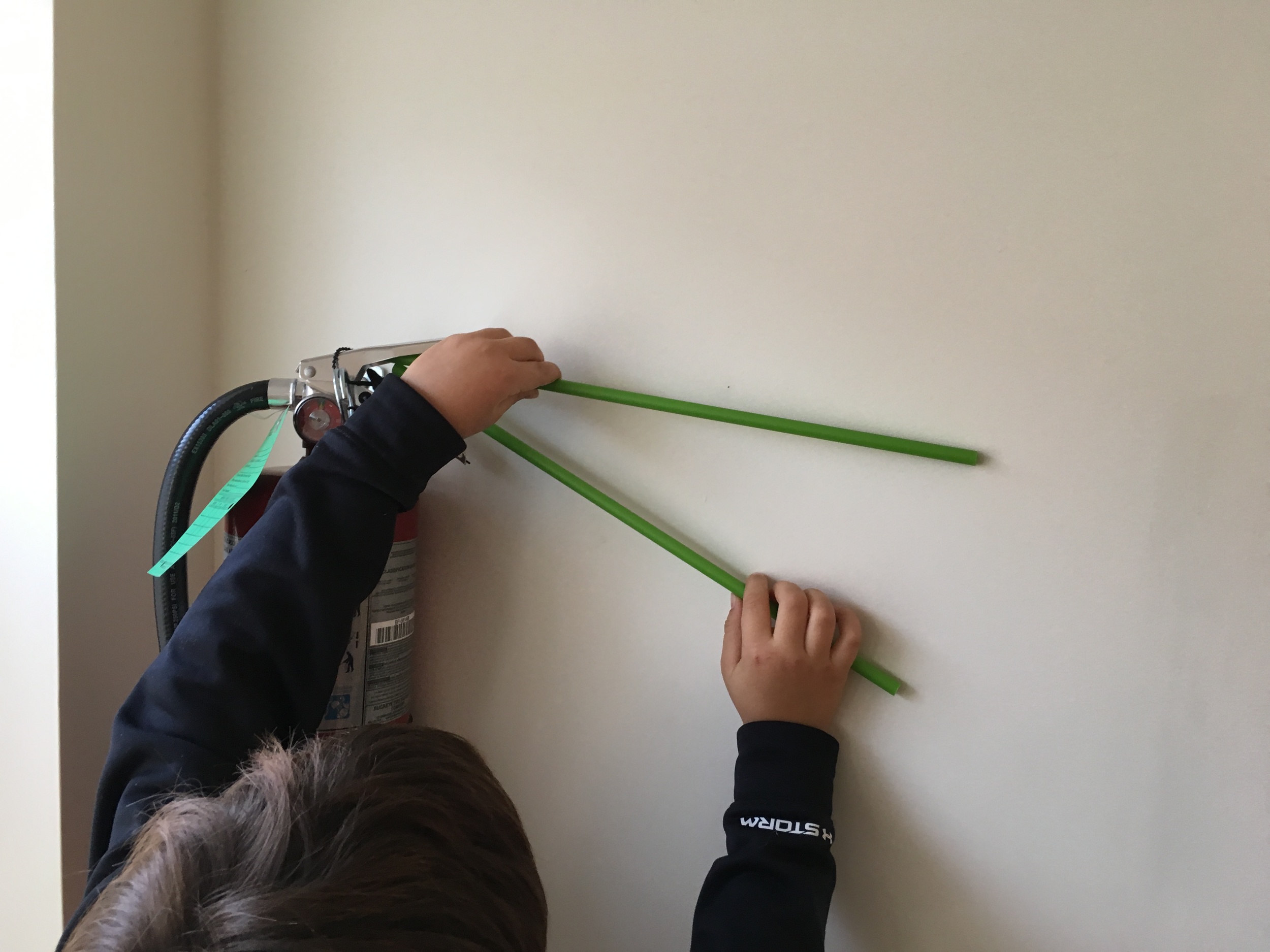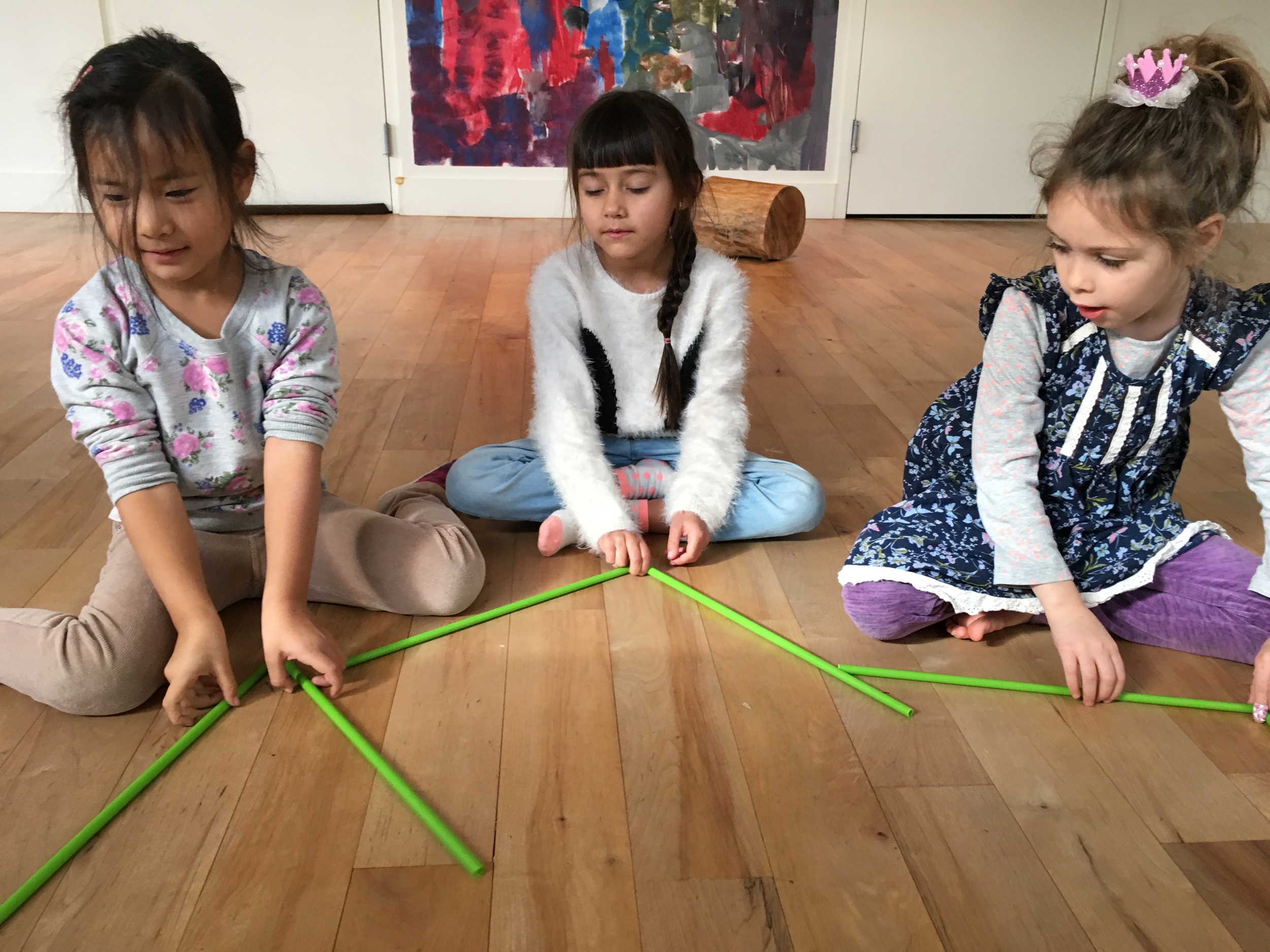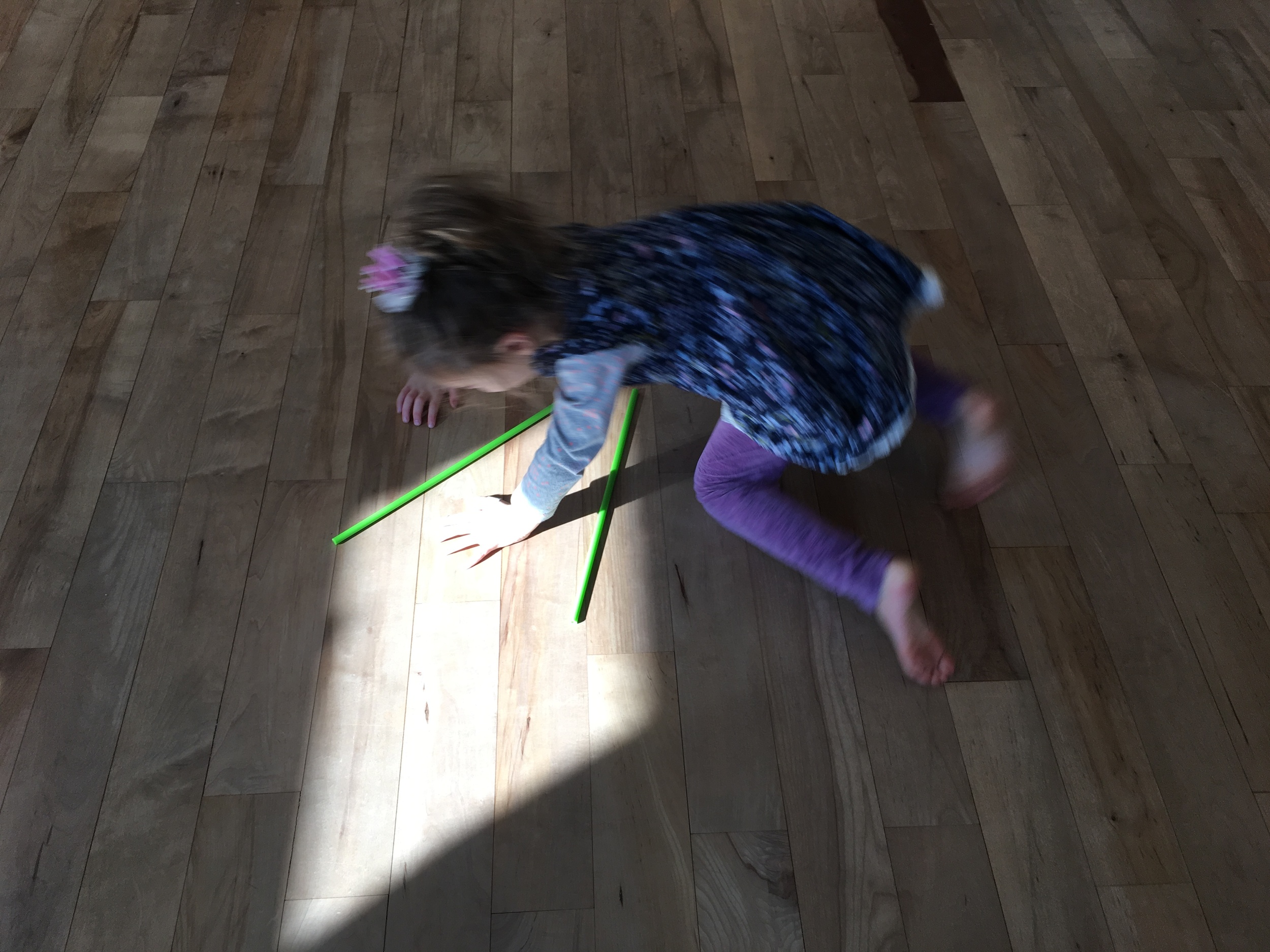 This week in math the children worked on geometry, identifying the different kinds of angles found in the Pono space.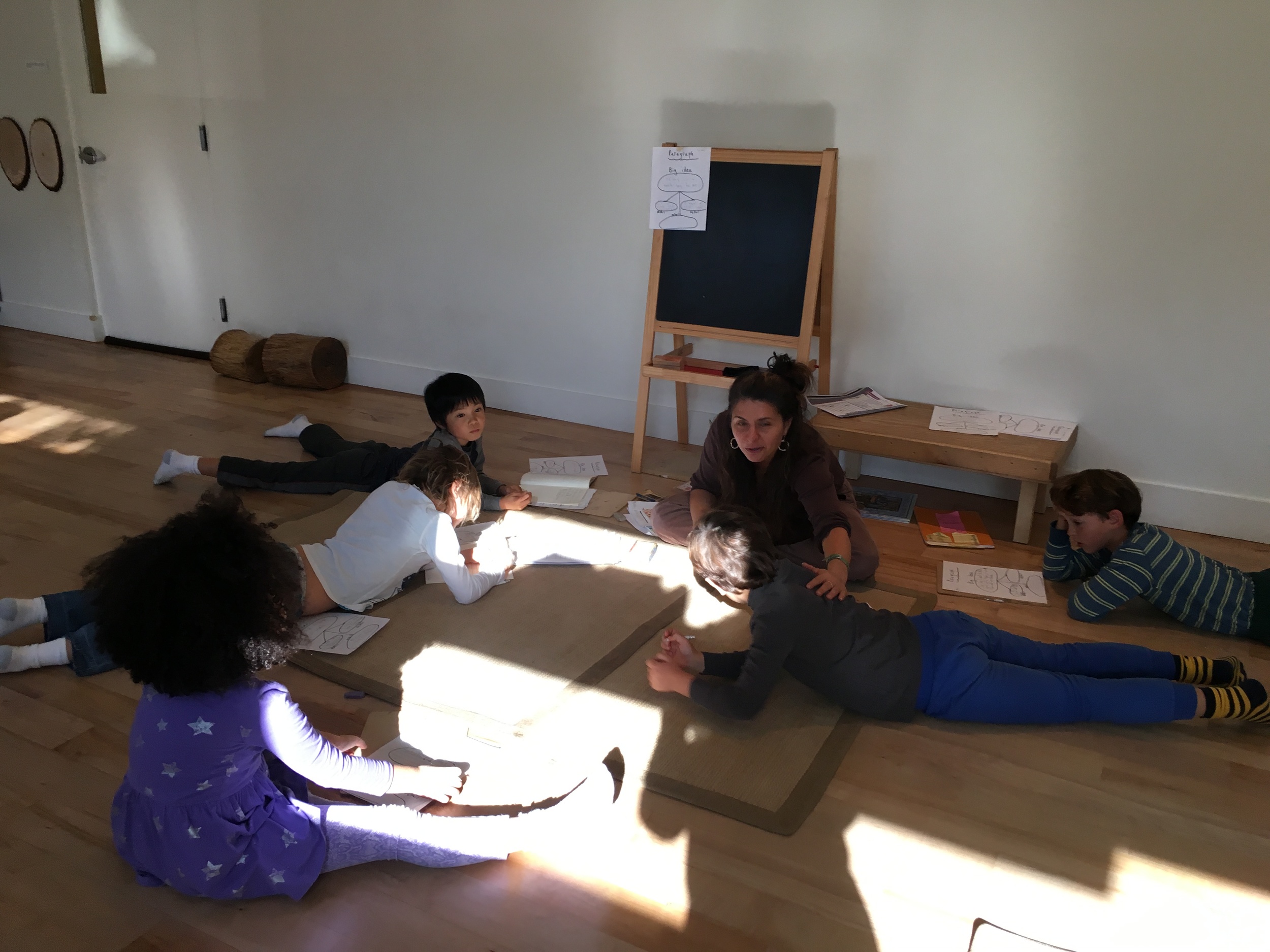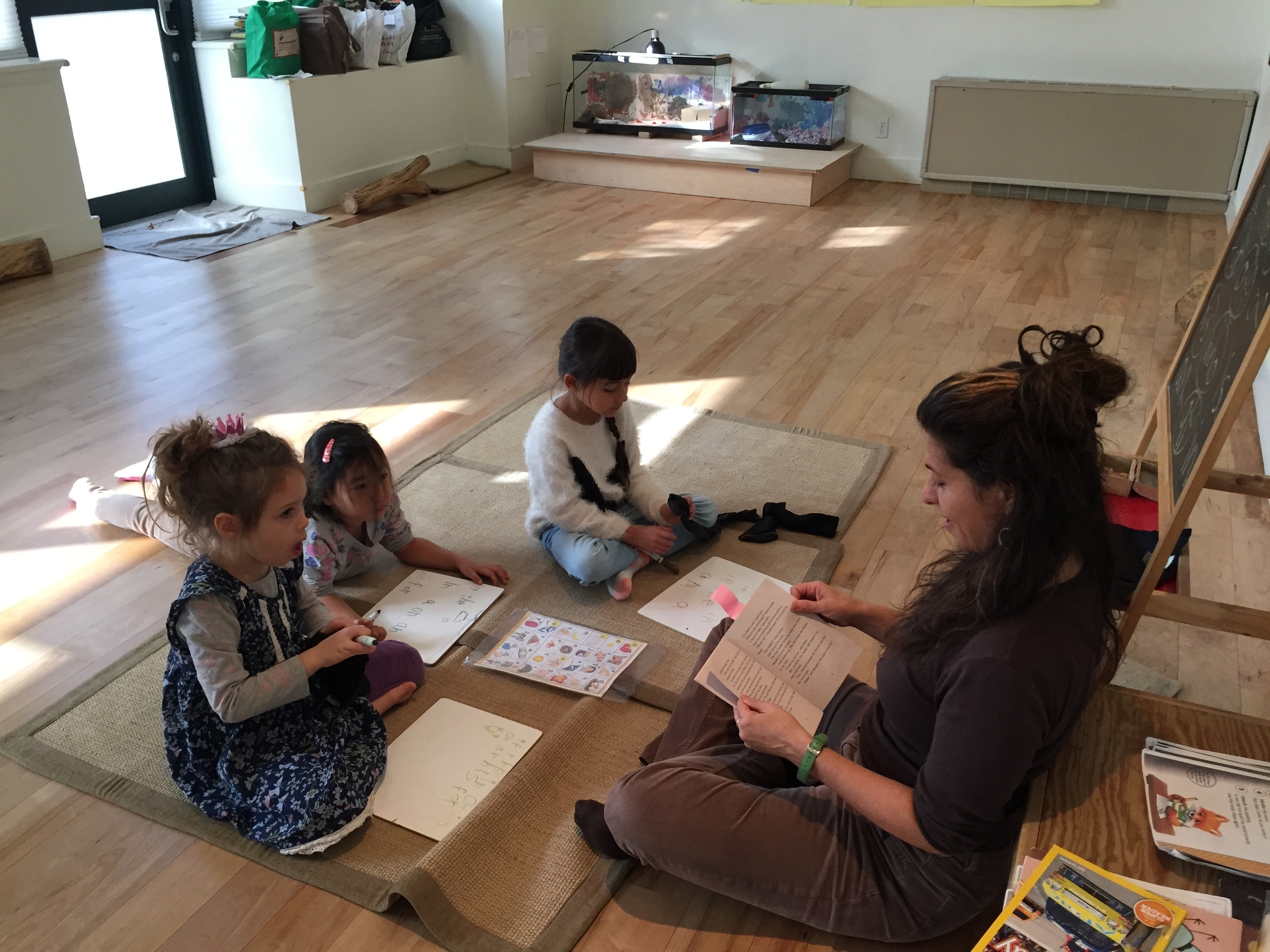 This week in literacy our younger students learned about different short e sound families and played their favorite dictation game. Our older children reviewed what paragraphs are and why we use them. They picked up where they left off last term in writing nonfiction paragraphs.
We gathered to wish Pono friend Hinako well as she and her family move to Tokyo. Her mom, Yoko, led the children in an origami class and then everyone enjoyed popcorn as they listened to friends' kind words about Hinako. She will be missed, as demonstrated by our giant group hug!
Ali and the youngest Pono friends sang bird songs and felt inspired to take flight and dance around the Pono space! Later they had a special treat: face painting! The children delighted in their transformations into kittens, puppies, and tigers!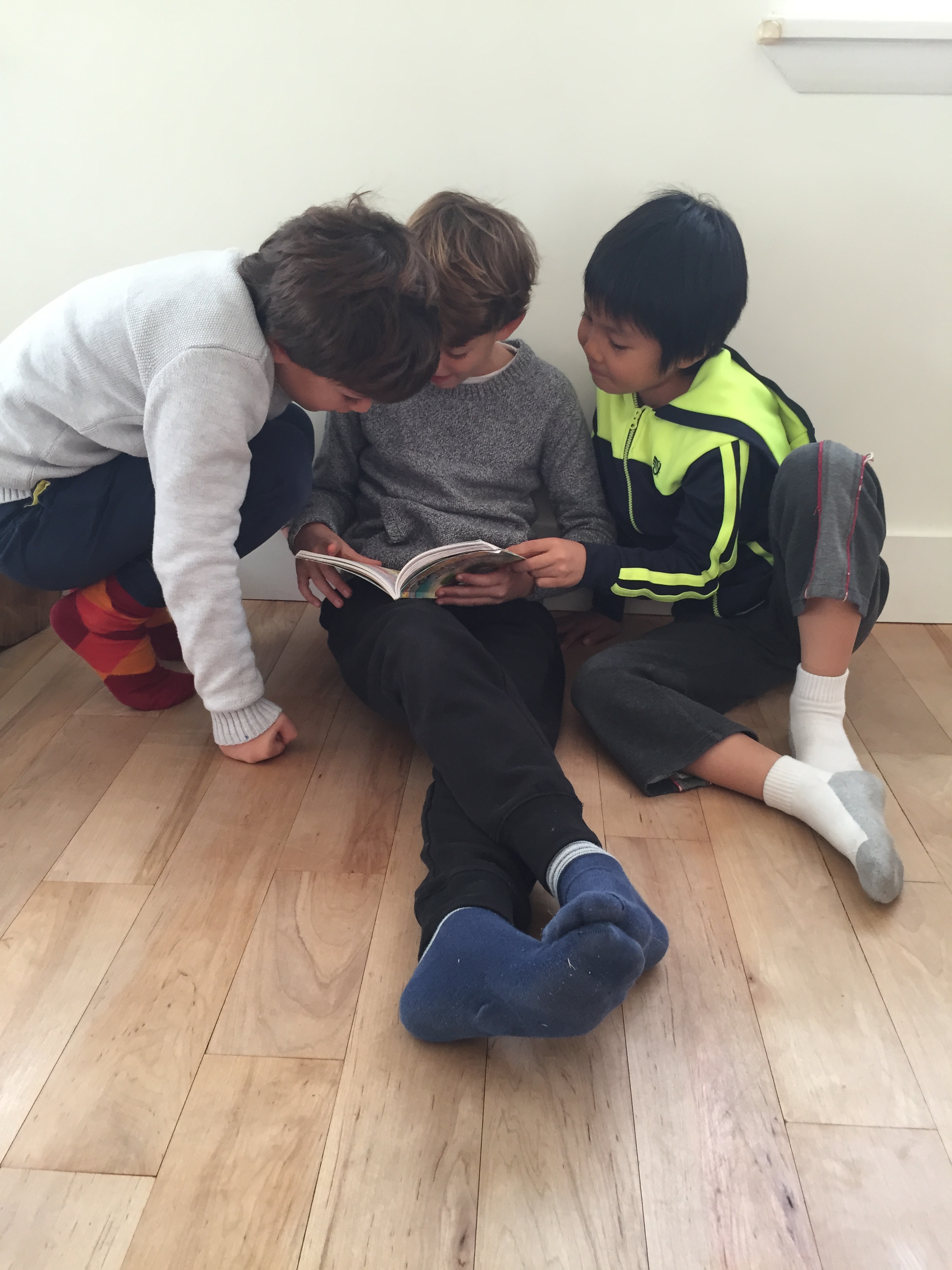 Pono children share special moments with friends and also enjoy exploring on their own.
Here We Go, Pono, Here We Go...
This Monday we returned to DANY Studios for a Yo-Dan-Nastics session with instructor Paul Keoni Chun. This noncompetitive form of gymnastics incorporates dance and yoga. The children enjoyed jumping, rolling, and stretching under Paul's patient guidance.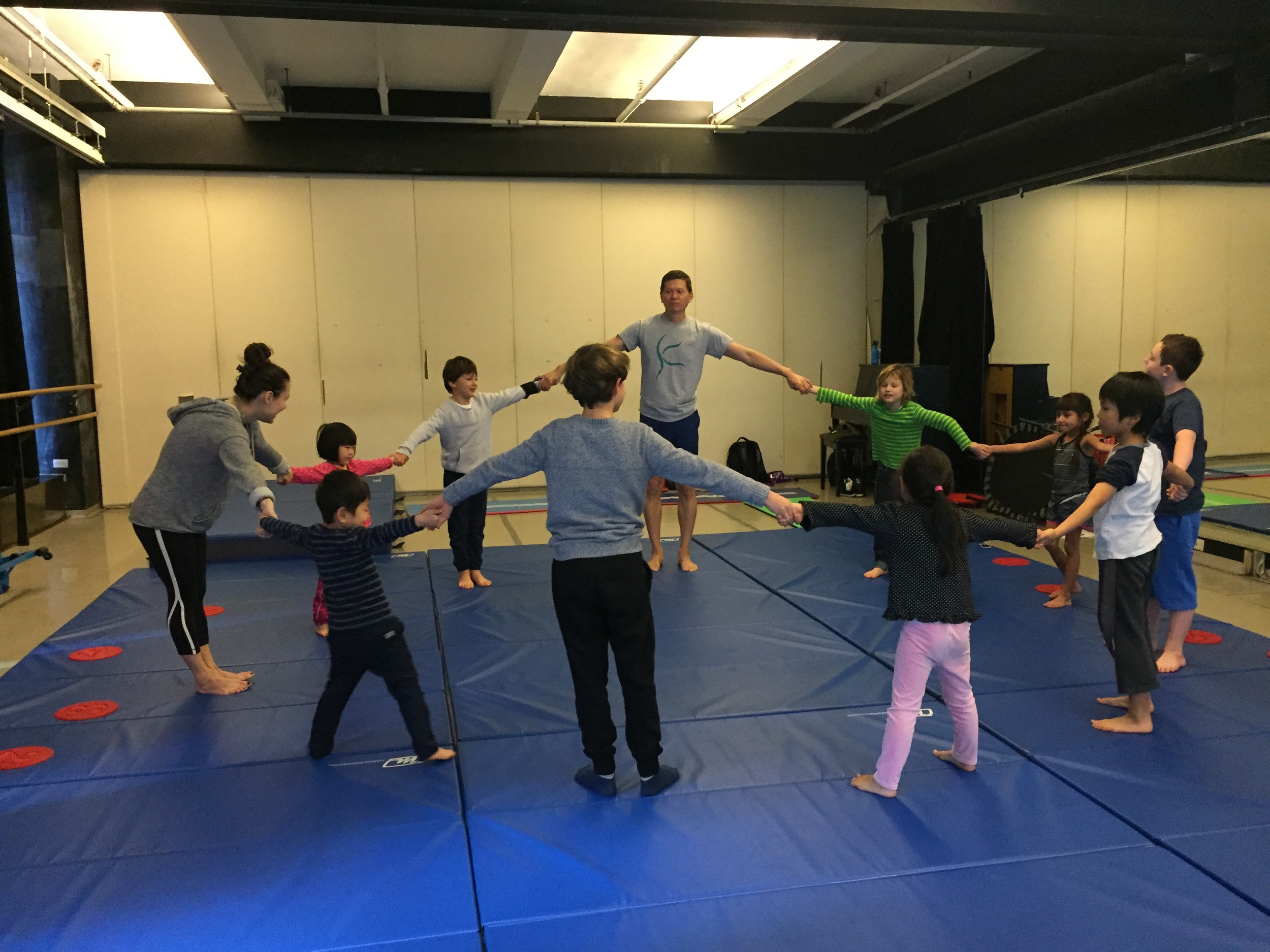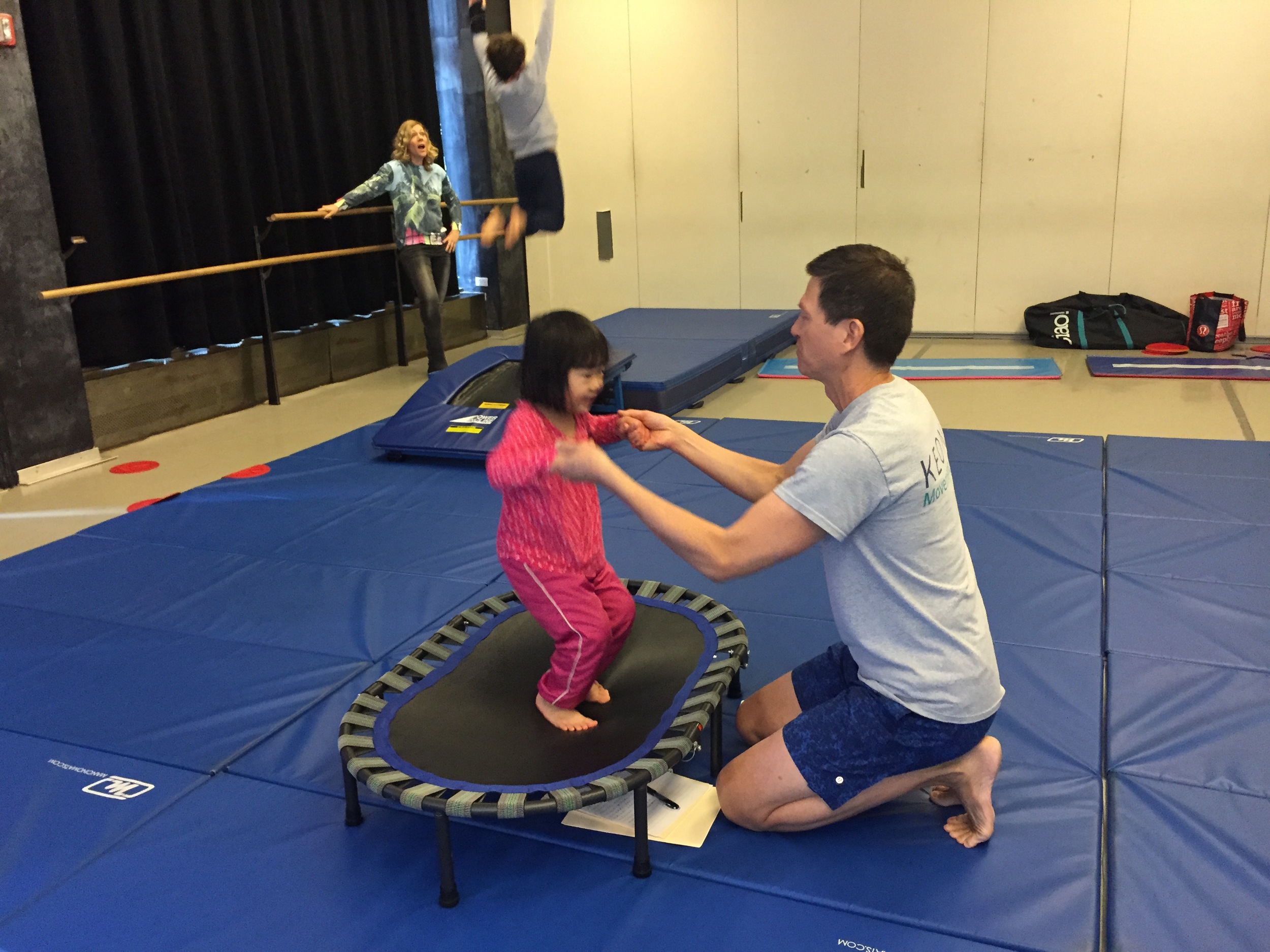 After warming up with Yo-Dan-Nastics, we headed to Frames Bowling Lounge to celebrate Roly and Claudio's birthdays. As always, the Pono friends cheered each other on and gave out many hugs as they knocked down the pins!
Dr. Martha Eddy is holding her BodyMind Dancing classes at Pono on the third Tuesday of every month at 4:00pm: January 19, February 16, March 15, April 19, and May 17. Join her for this enjoyable movement class!
Have a lovely week everyone!