Come and Follow Me
Together again! It was so great to be back at Pono this week!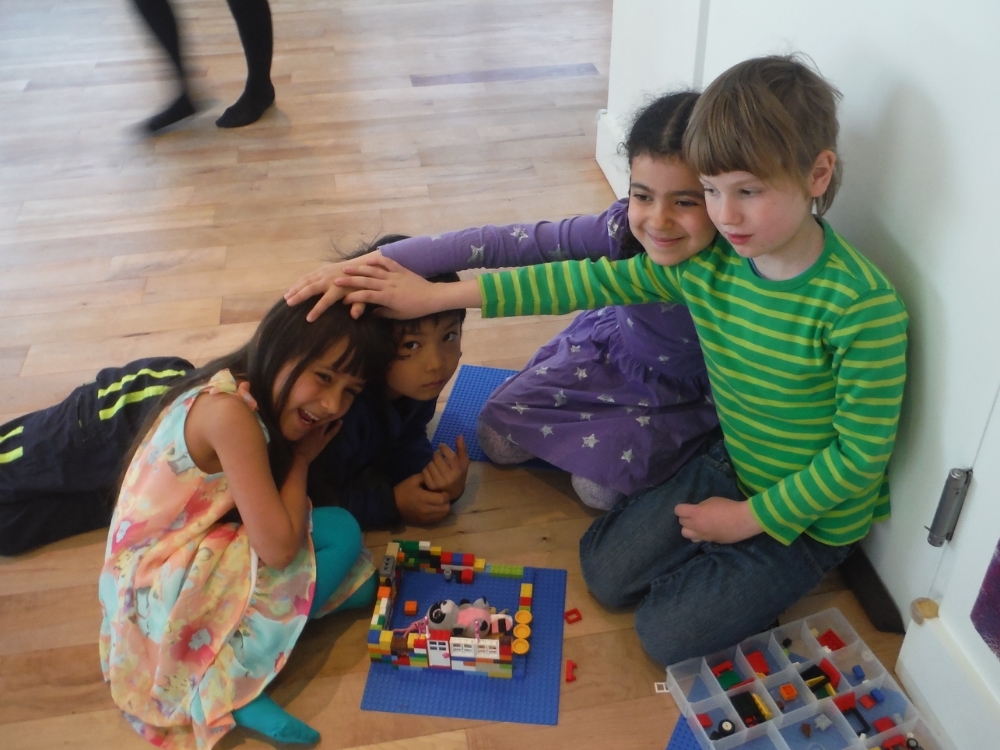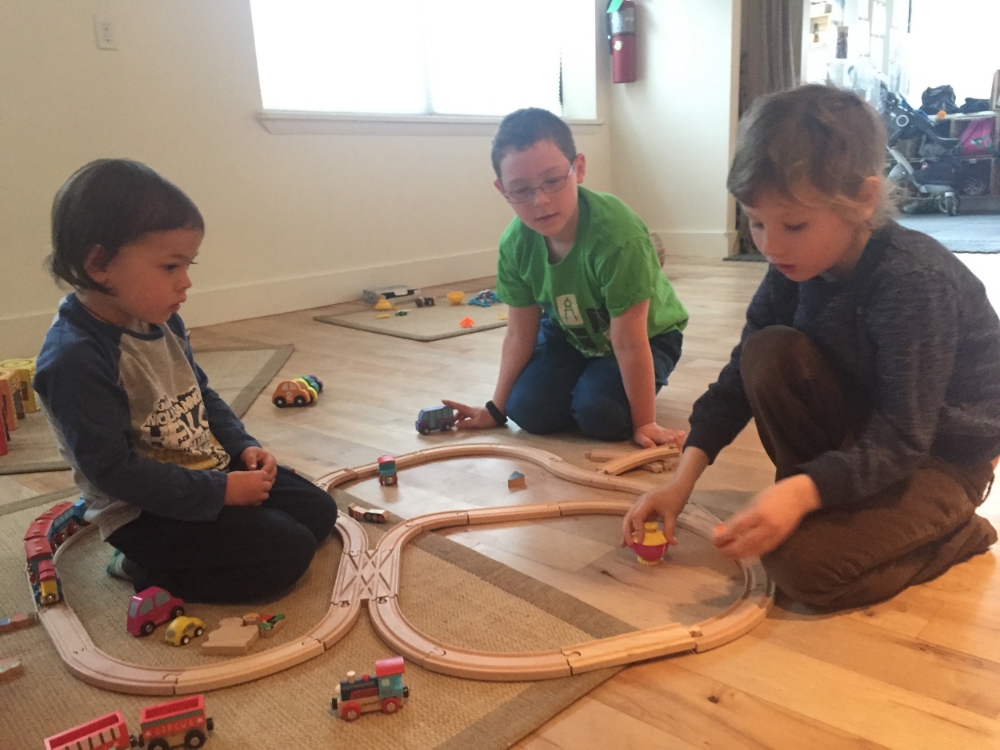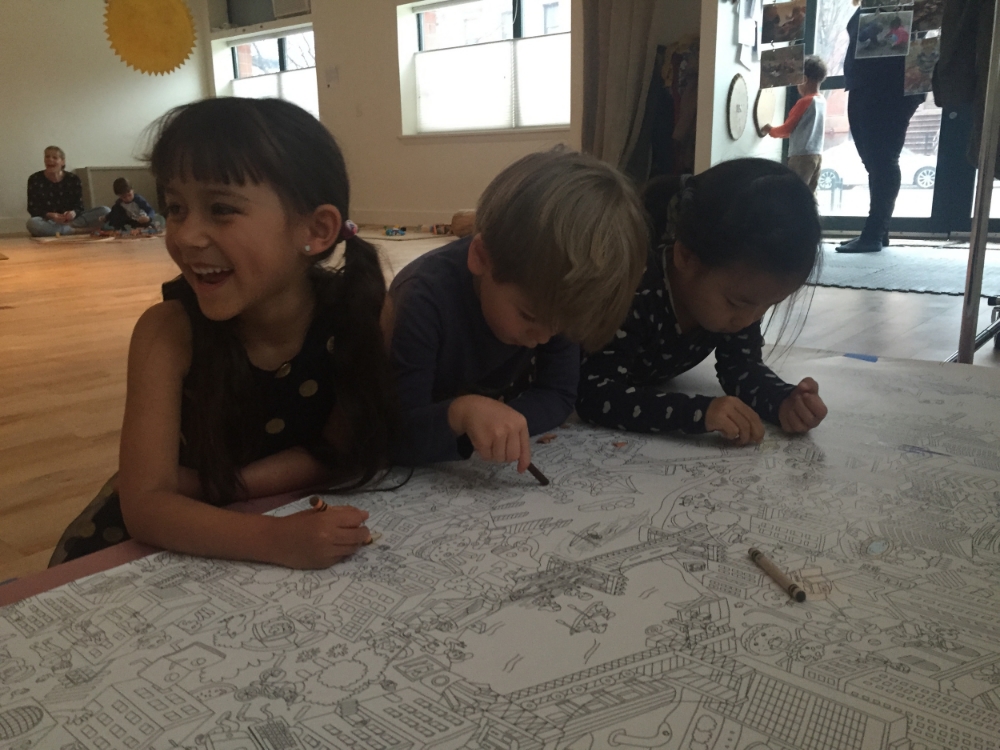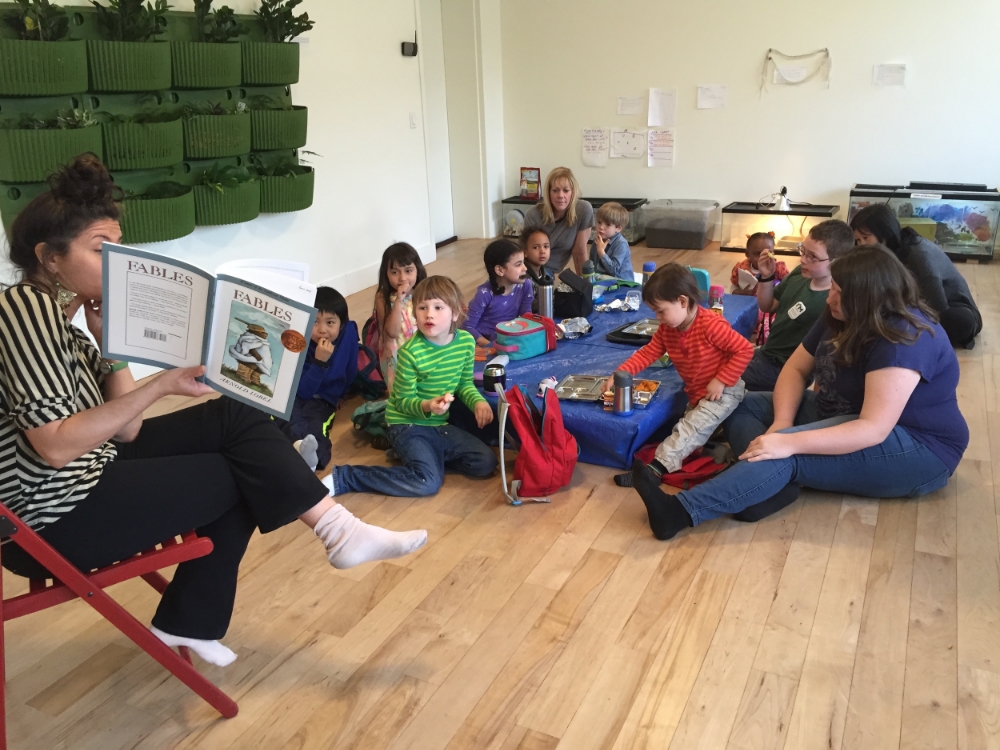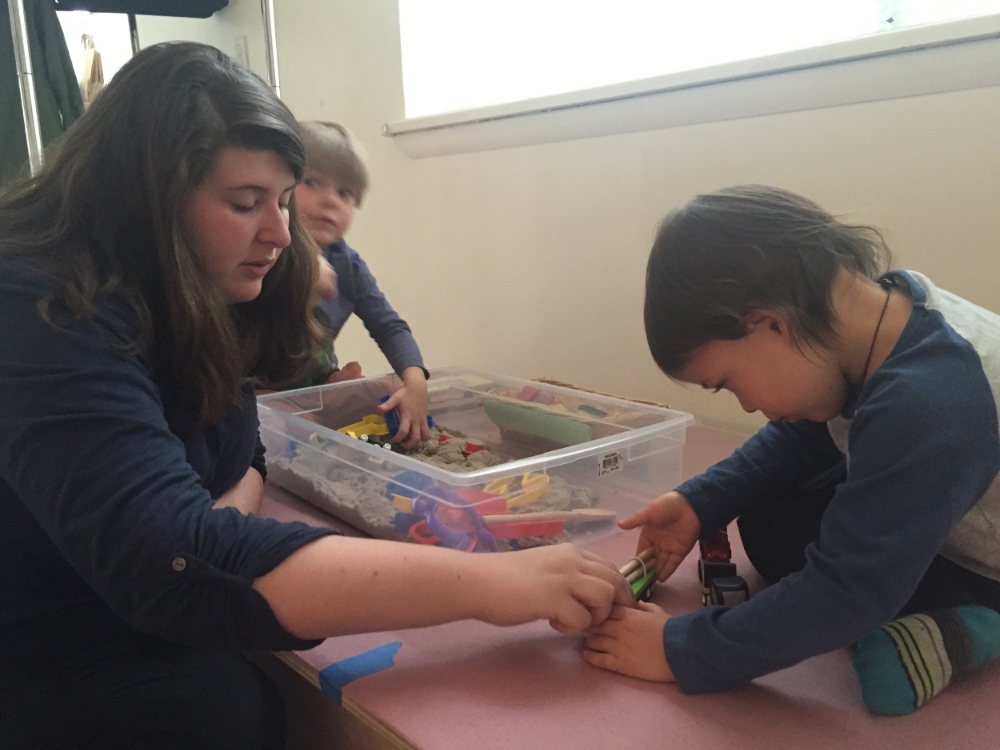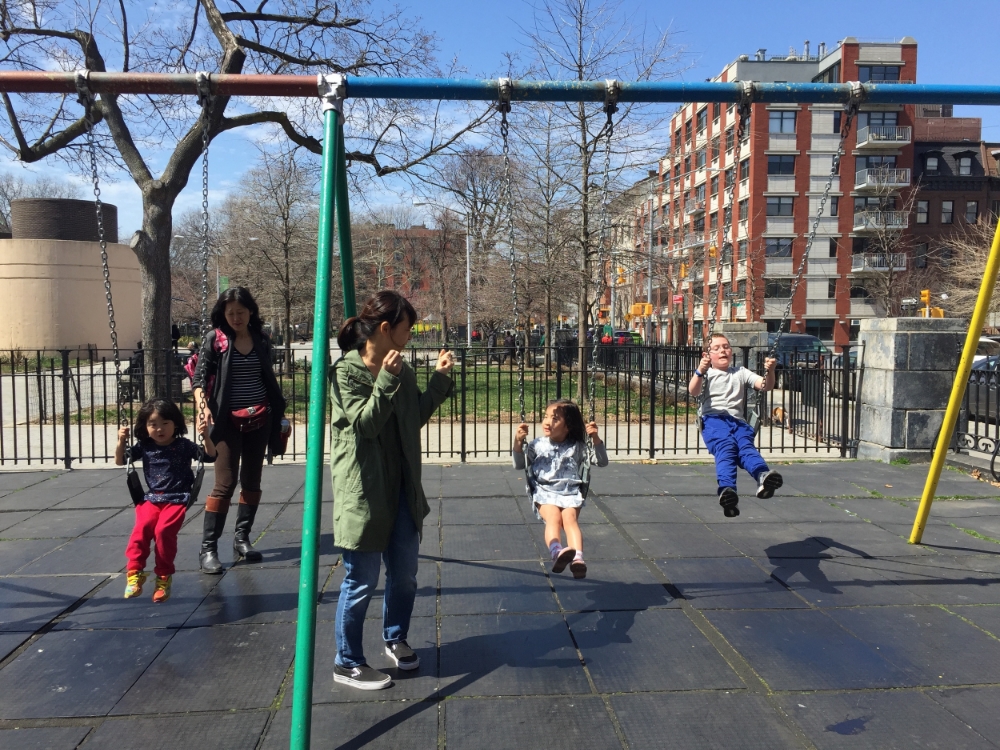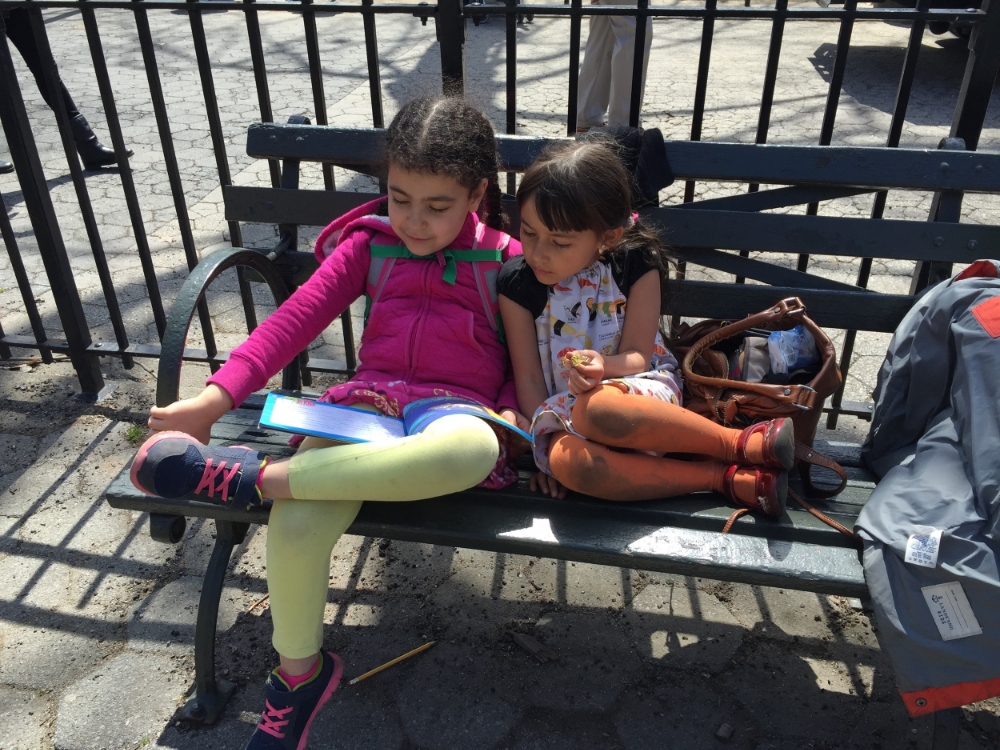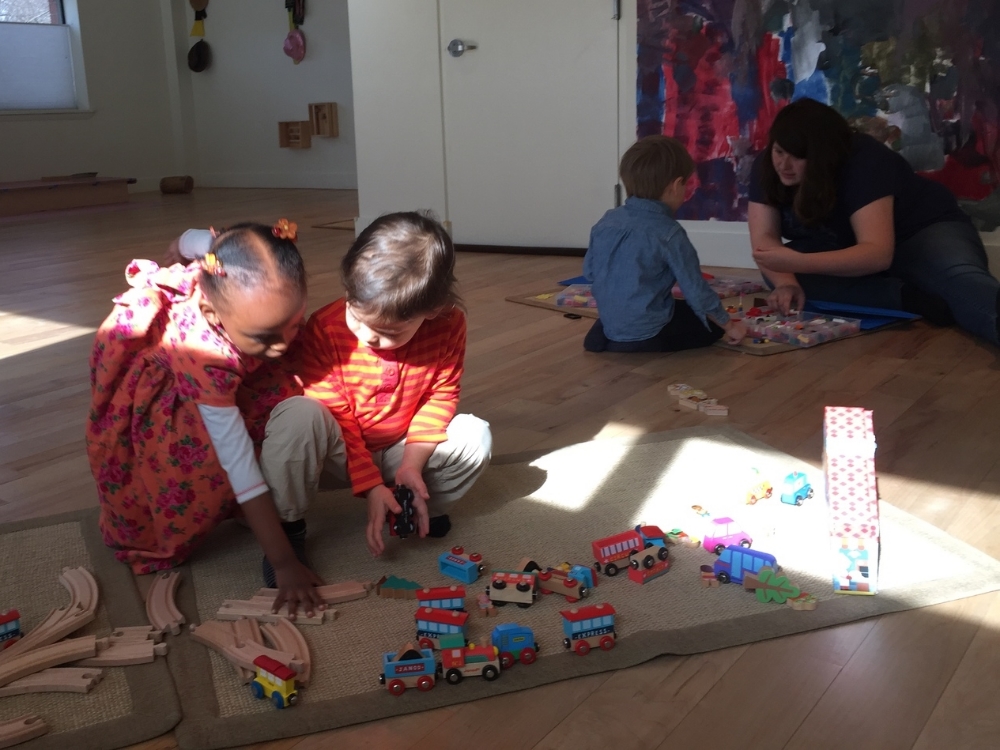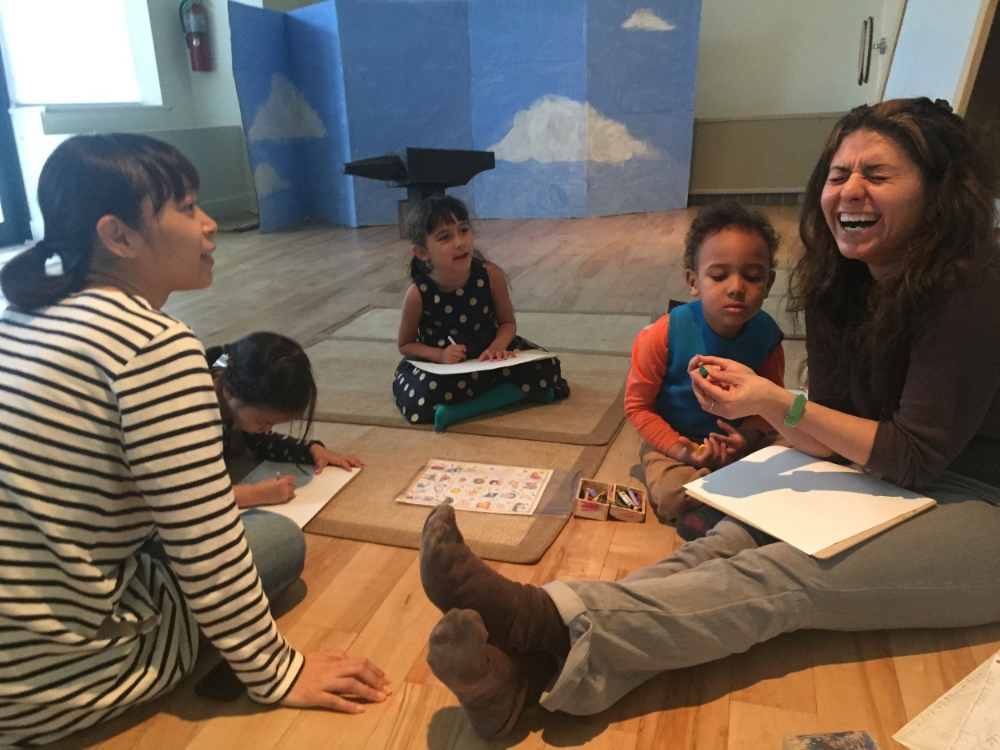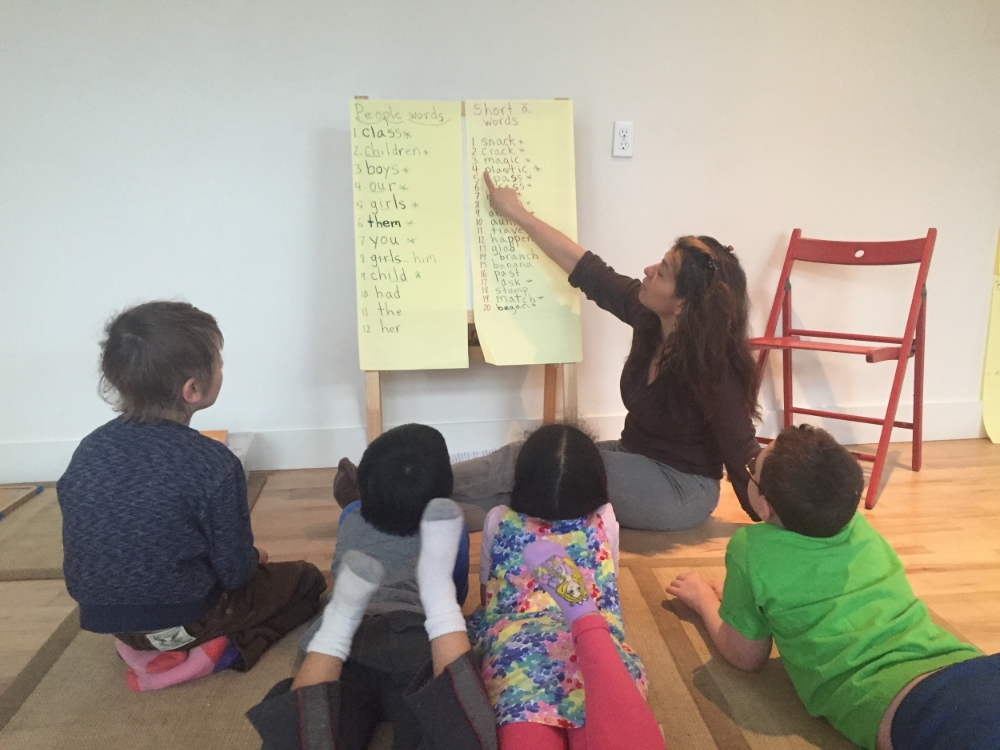 To add to the general excitement, we hosted some of our favorite returning guest teachers. Tuesday afternoon, Brian brought his guitar and his bohemian approach to music. The kids harmonized, played rhythm games and laughed themselves silly. Hey, ain't it funky now?!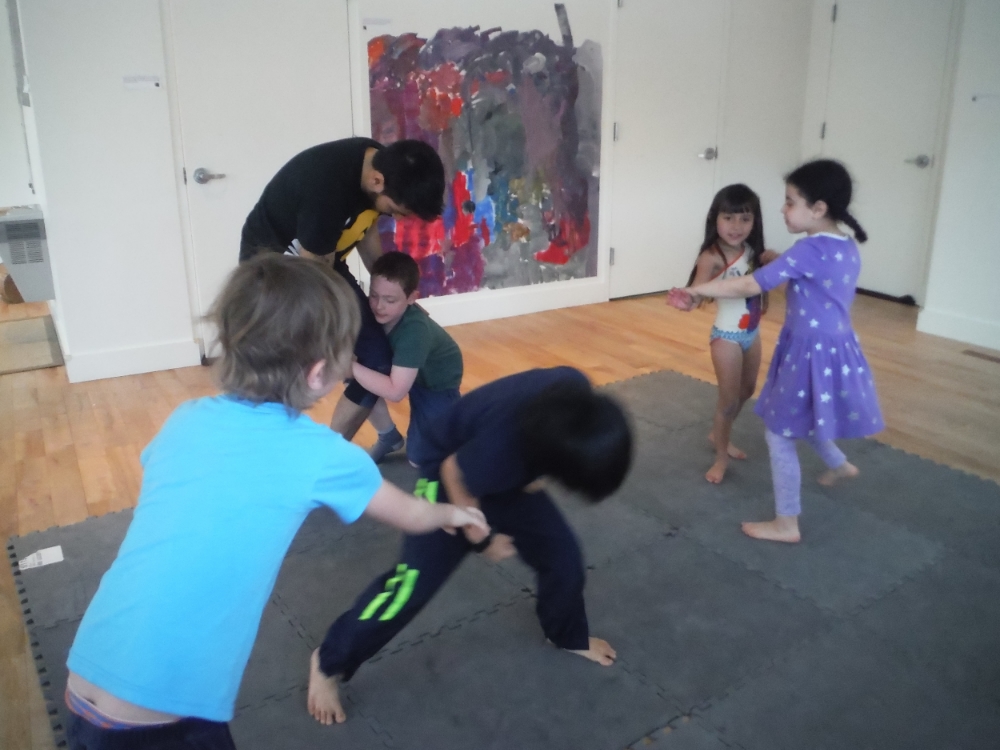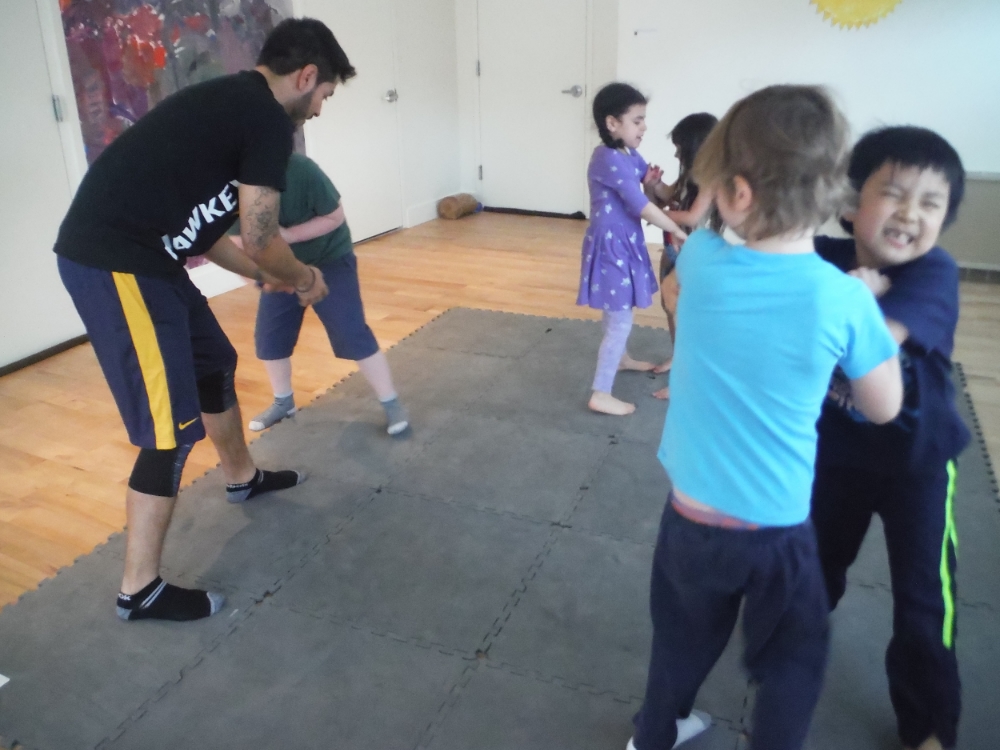 On Thursday, Jon came by to teach wrestling to the older Pono friends. It was time to get the mats out and play games such as "Sharks and Minnows." You don't need water to move like a fish!
Meanwhile, Back at the Ranch…
There was much by way of cooking this week! On Tuesday, the Pono friends baked GF banana bread with Maysaa. For this culinary math lesson, the older children compared and added numbers with hundreds and thousands, while the younger ones practiced addition with single digits.
Thursday, the littlest Pono friends counted, chopped and grated their way to a carrot and cabbage salad with Kate. They even mixed up a yummy honey and Dijon vinaigrette to dress their salad!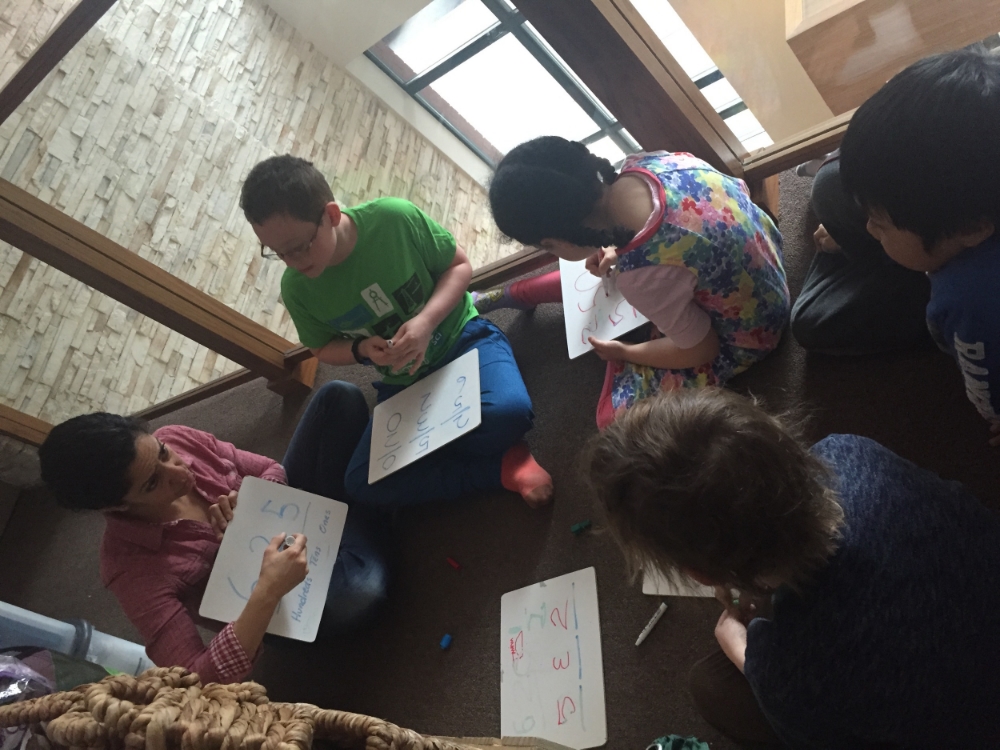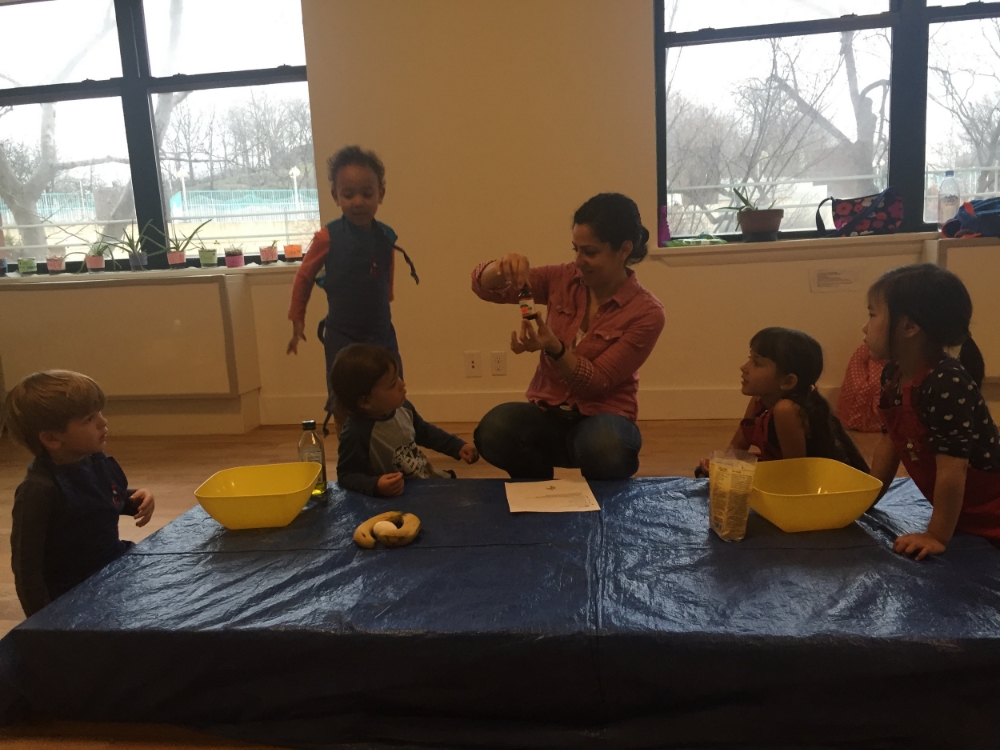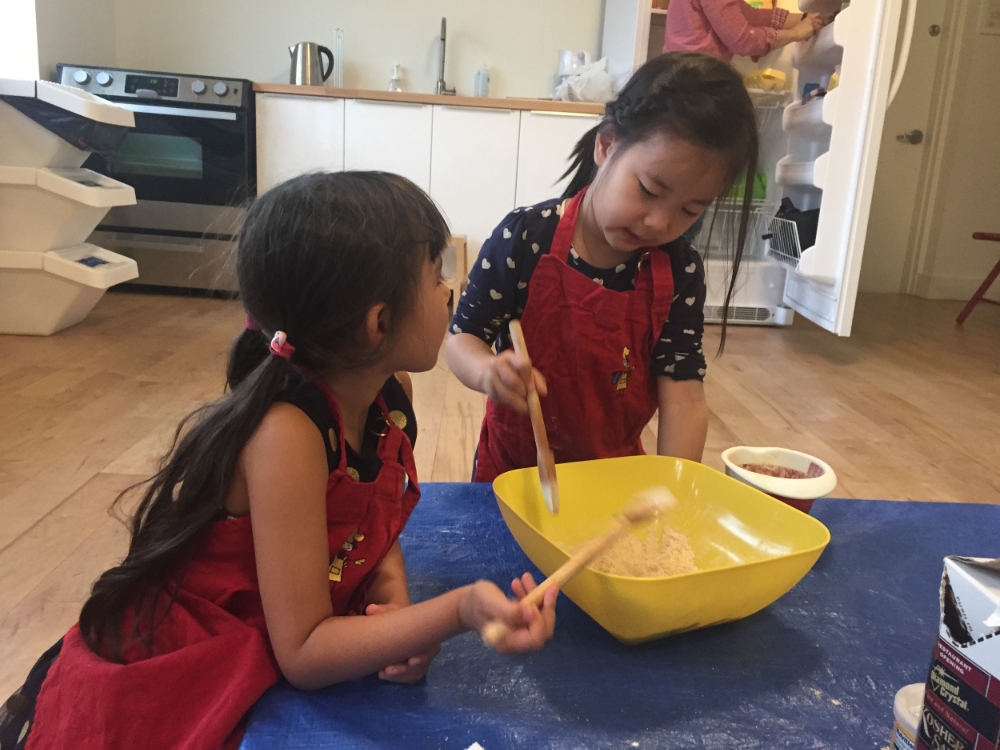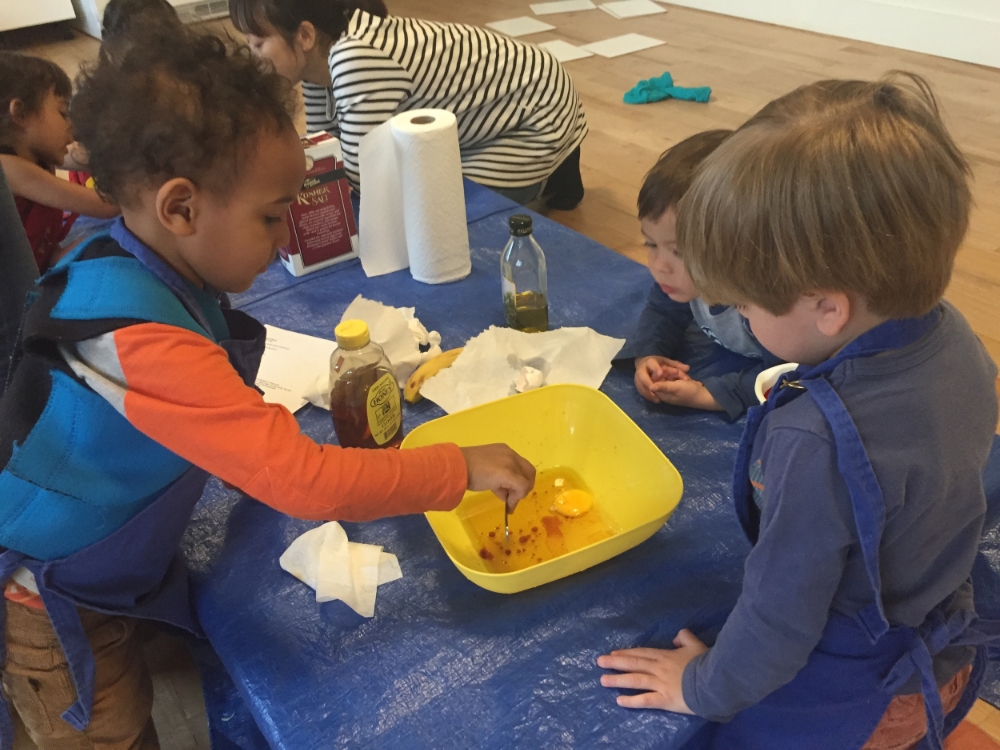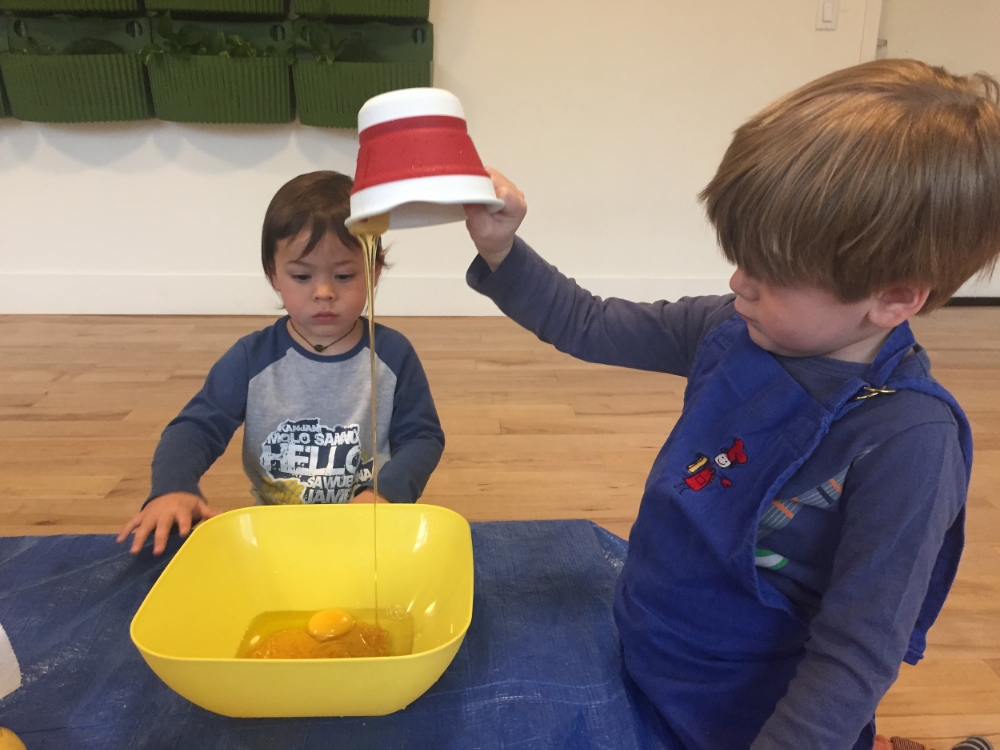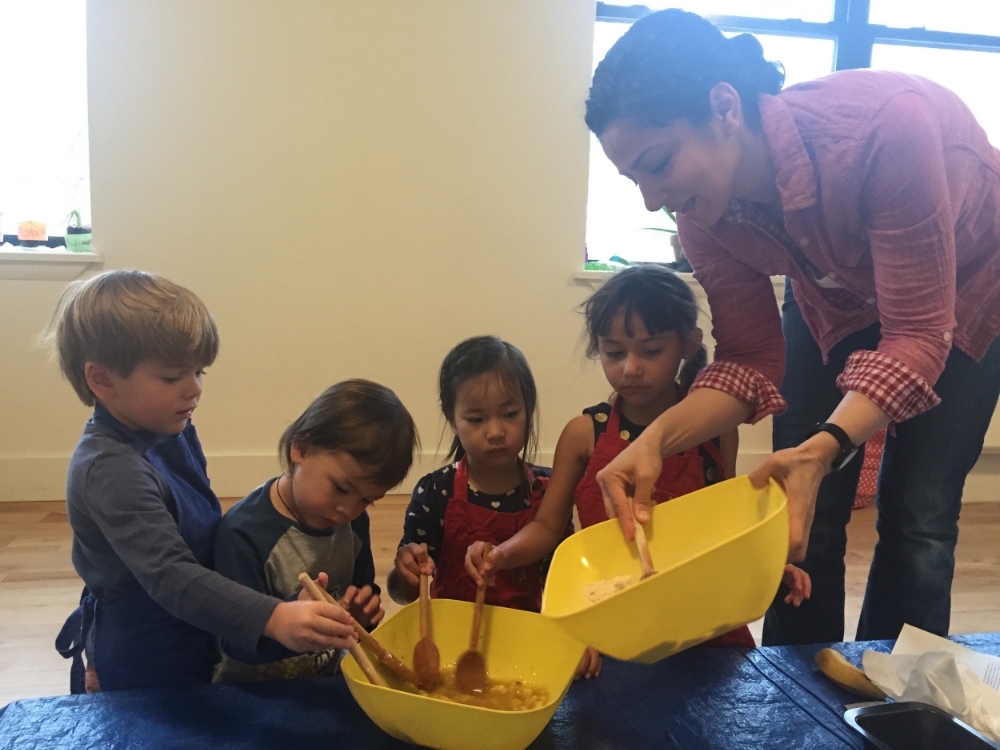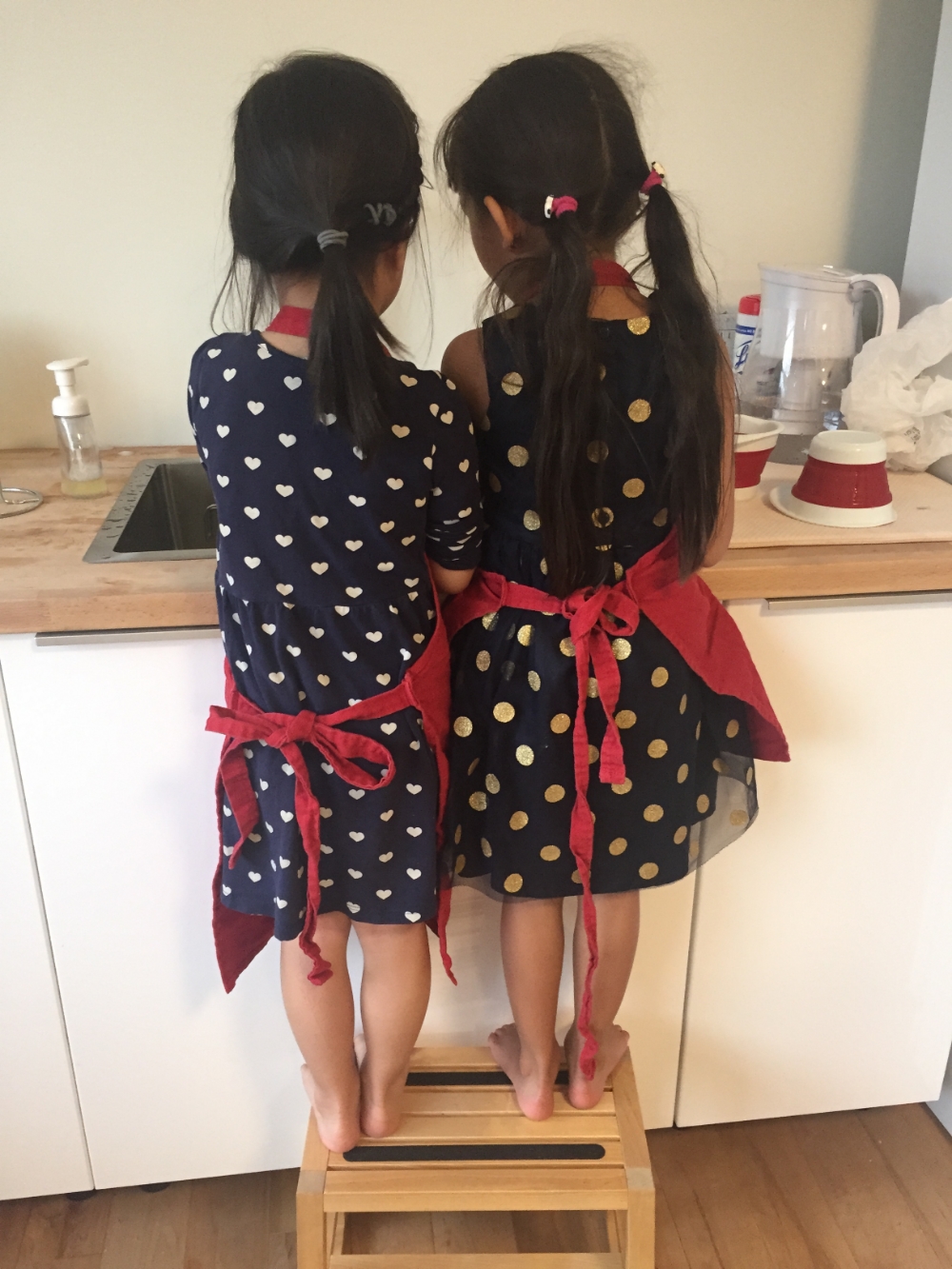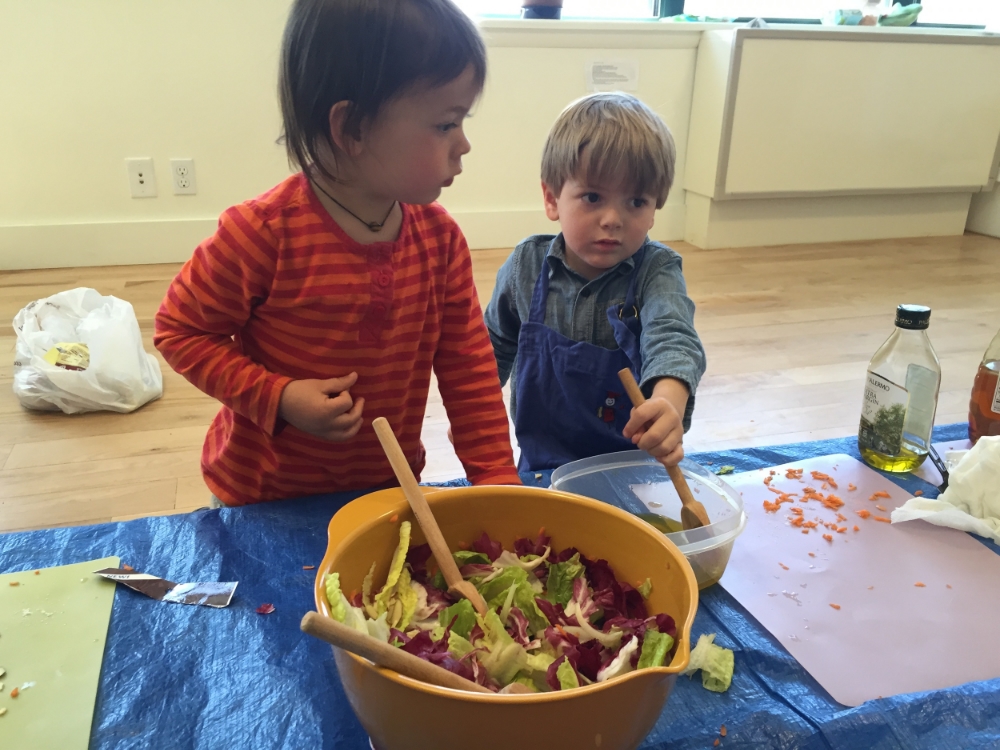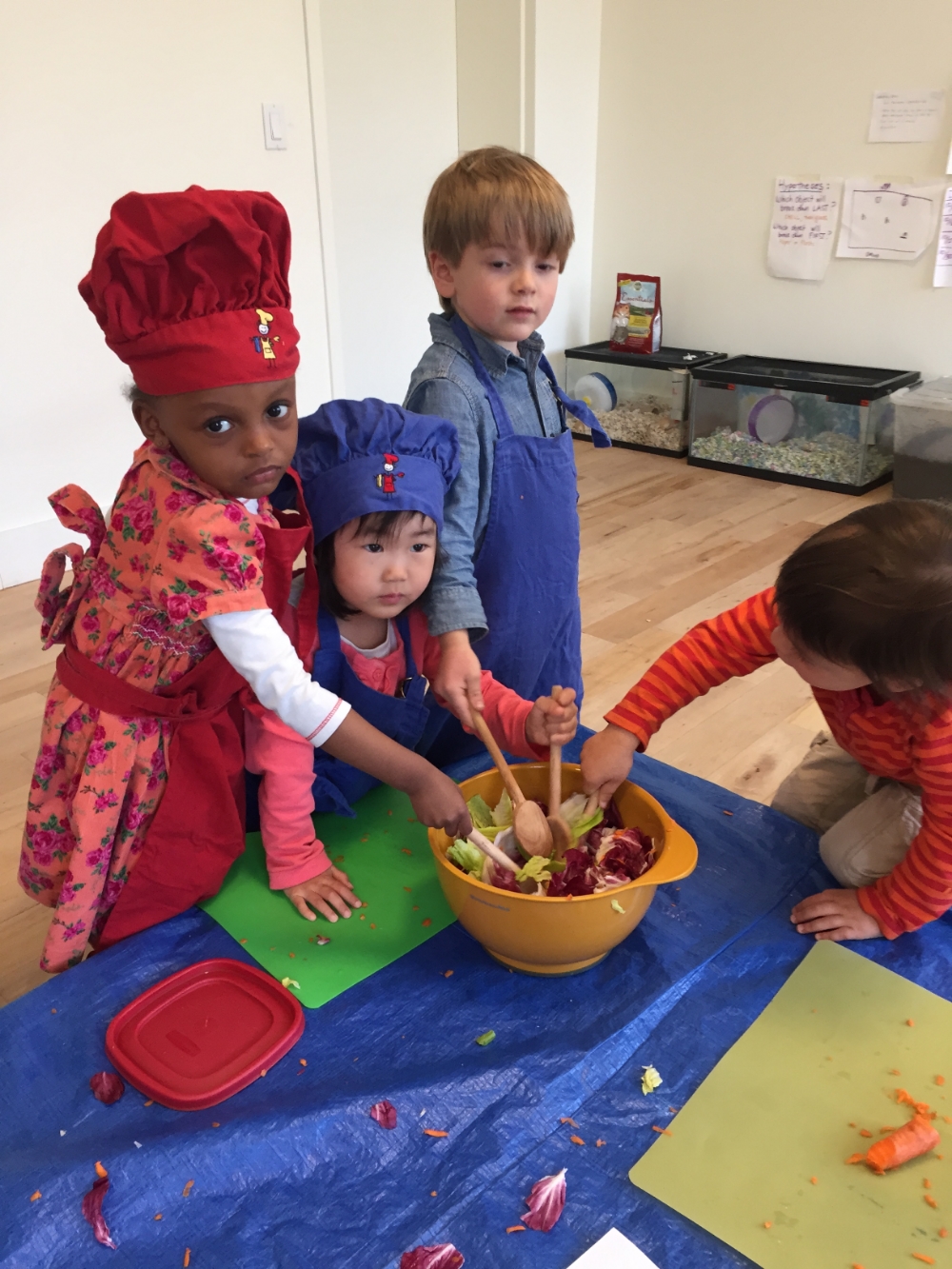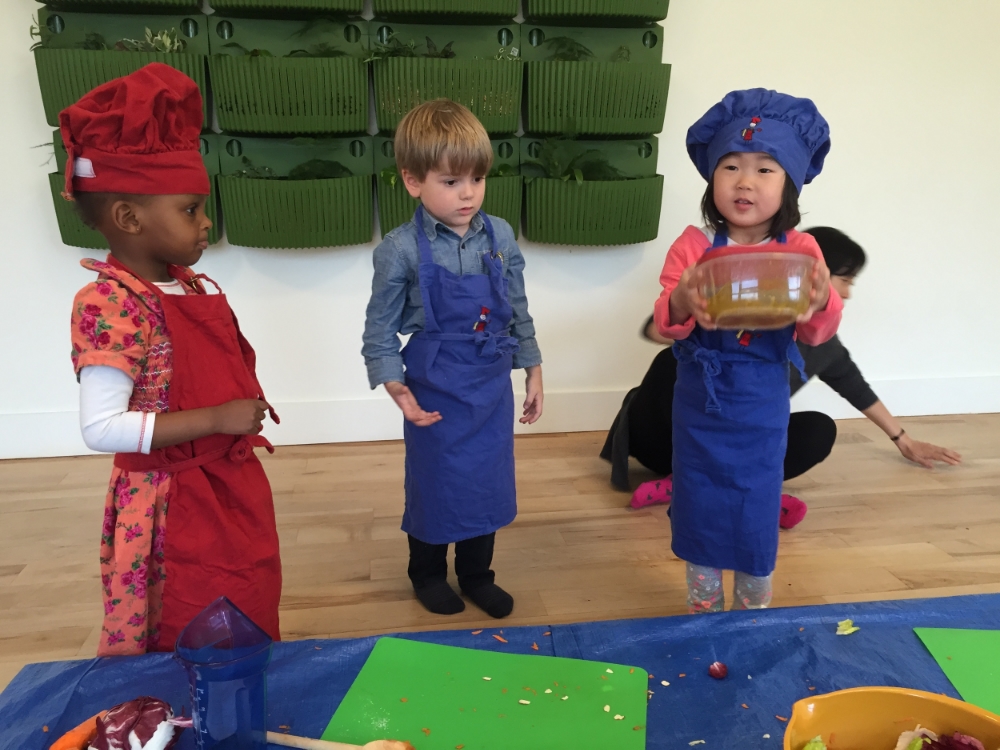 Jasper taught a class on how to better care for our city's trees. All hands were on deck, as the kids made eye-catching homemade signs that will help city residents understand how litter hurts trees, as well as the importance of curbing their dogs. Look around the neighborhood for your child's sign!
The children also welcomed back the pets, and made sure they were comfortable and well fed.
There was a lot of outdoor play this week. No, really! Lots and lots of outdoor play! Plus, it seems the warmer weather was the perfect invitation everyone needed to eat lunch outside, not once but twice. (More on that in a moment.)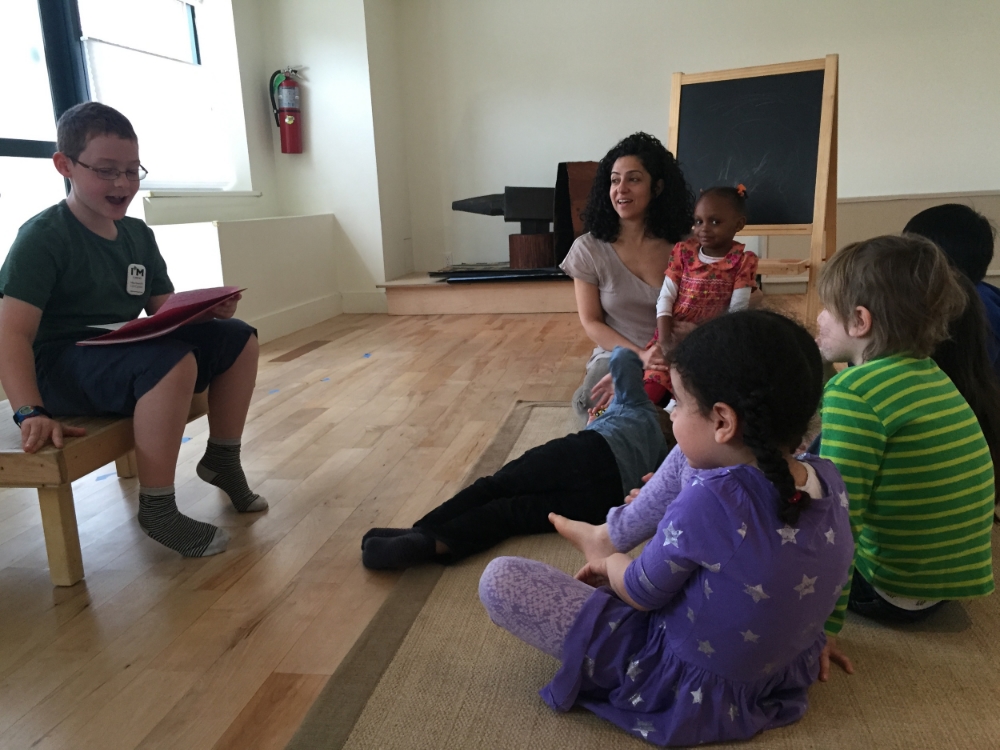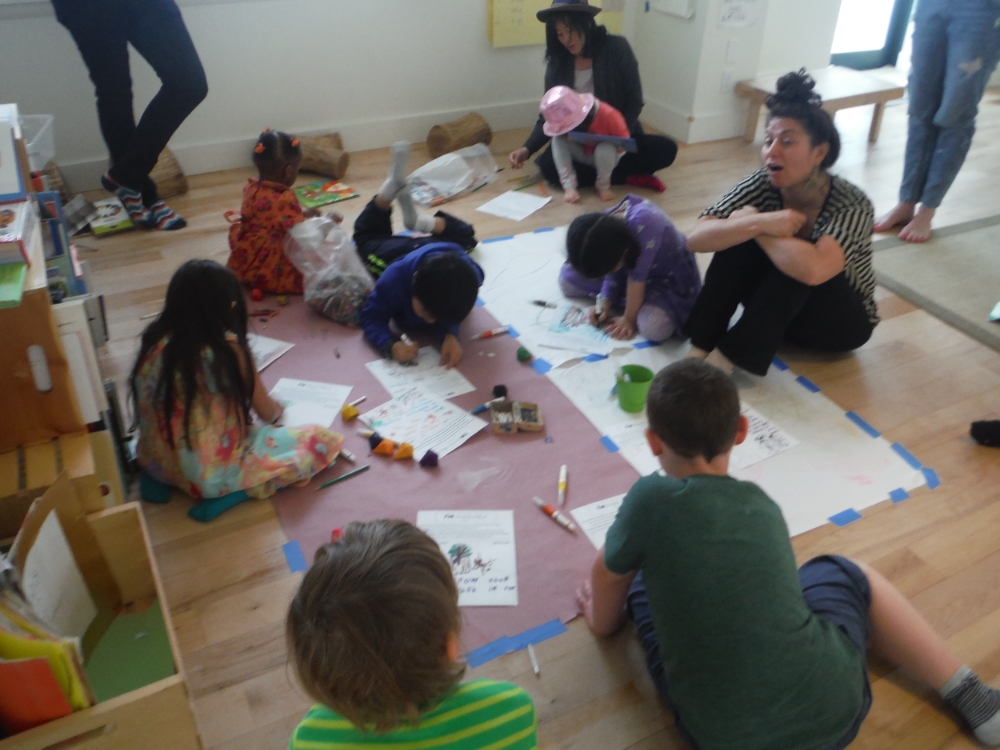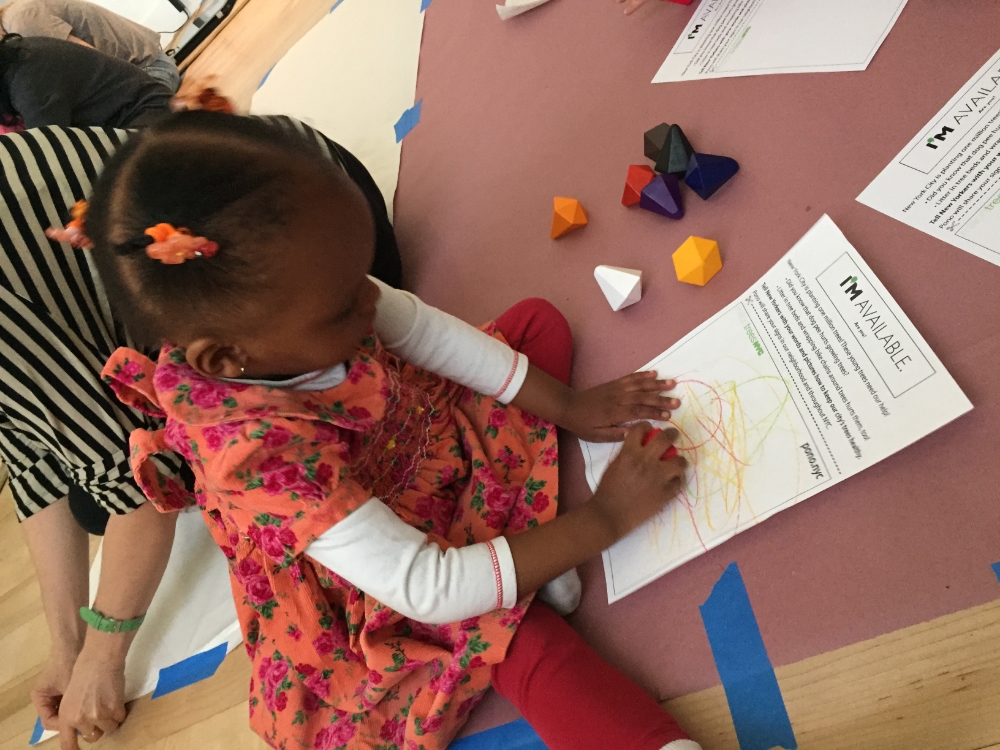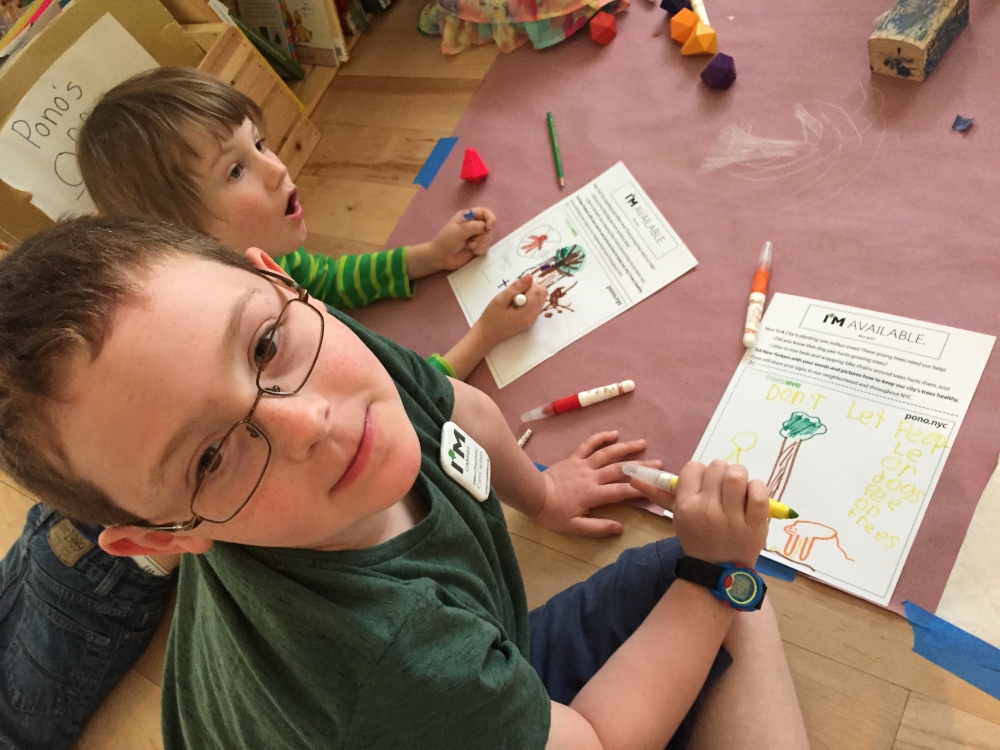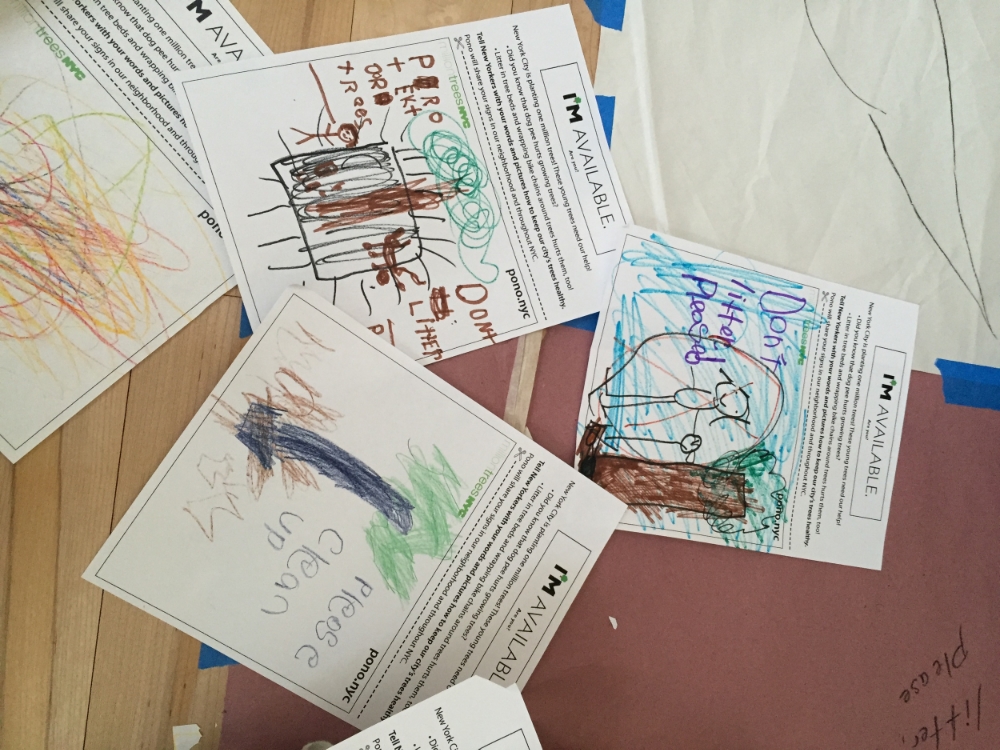 Here We Go, Pono, Here We Go…
What better way to celebrate spring with not one, but two outdoor trips!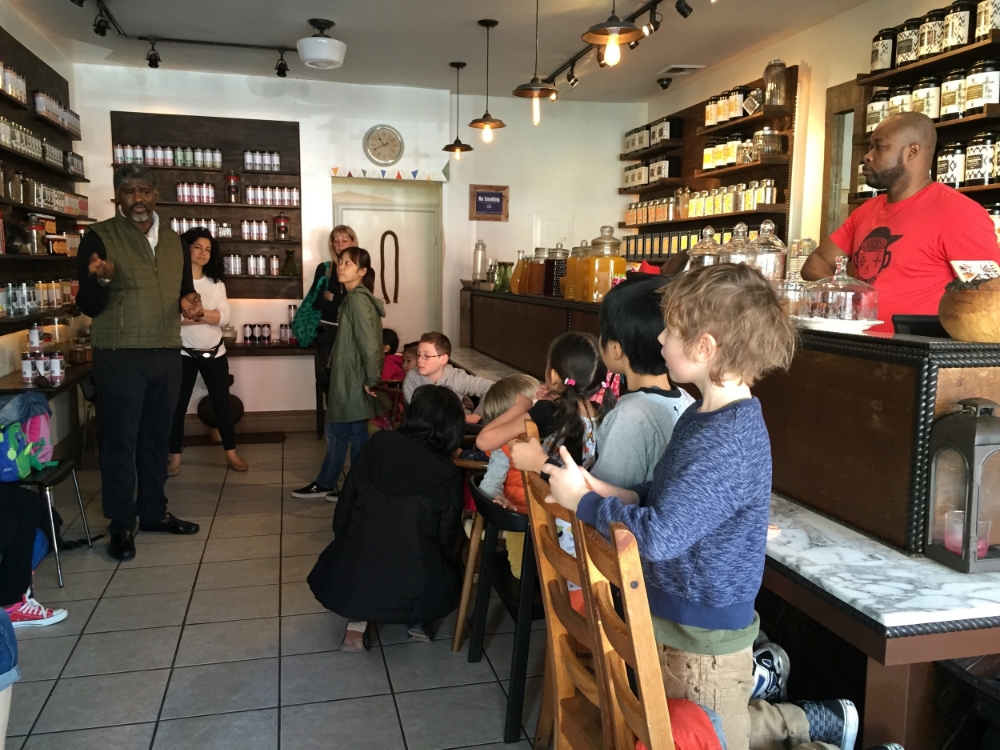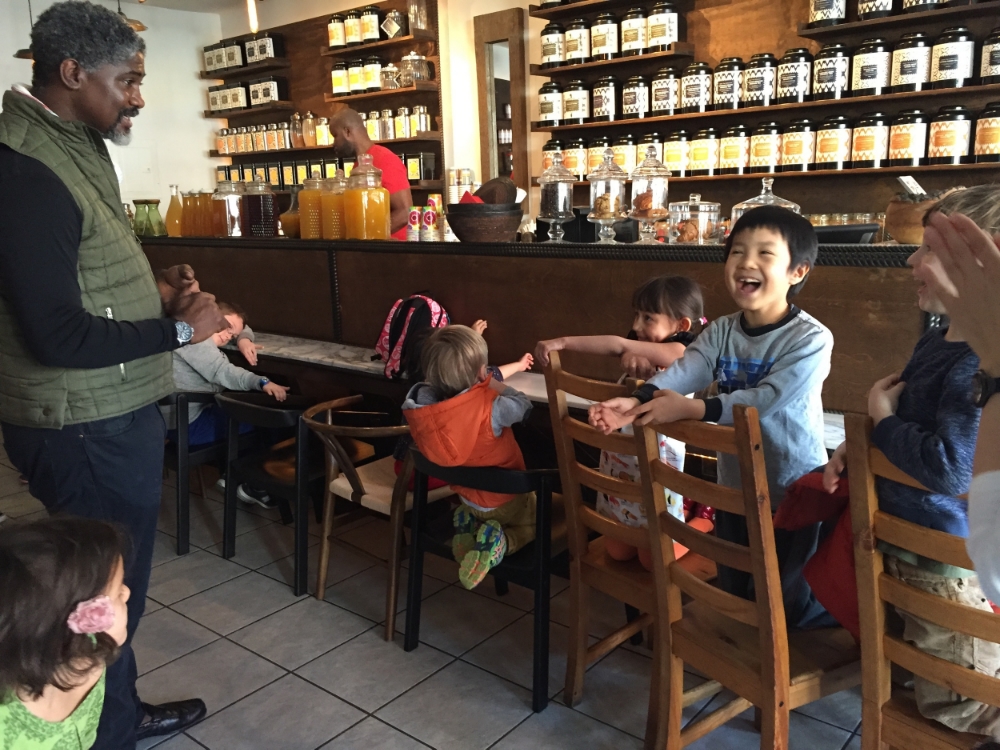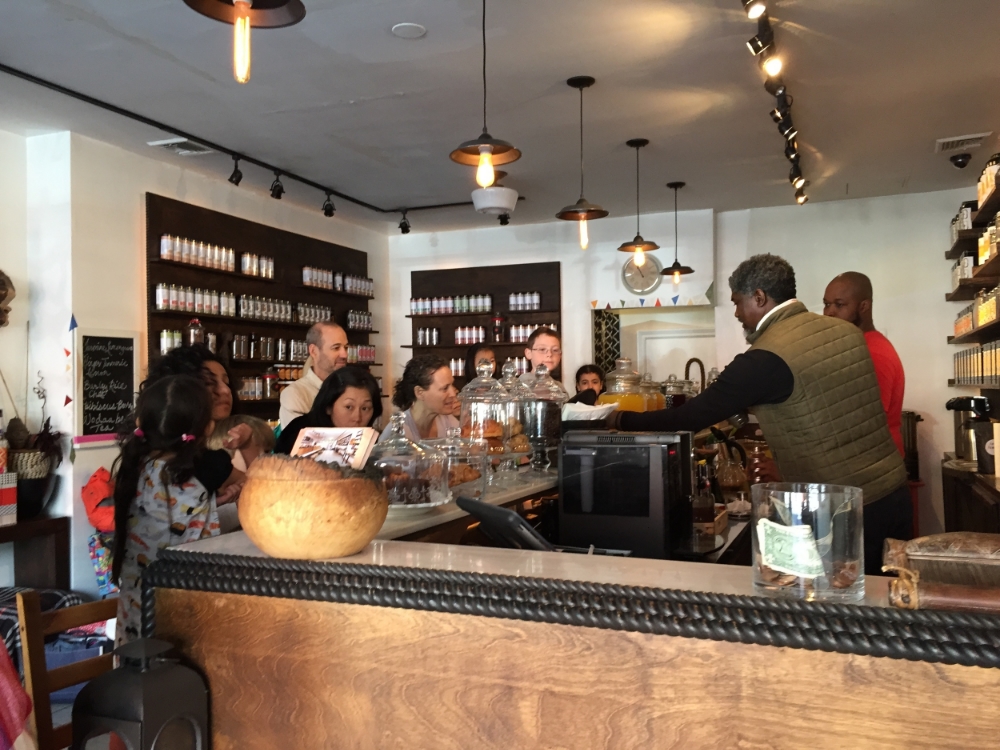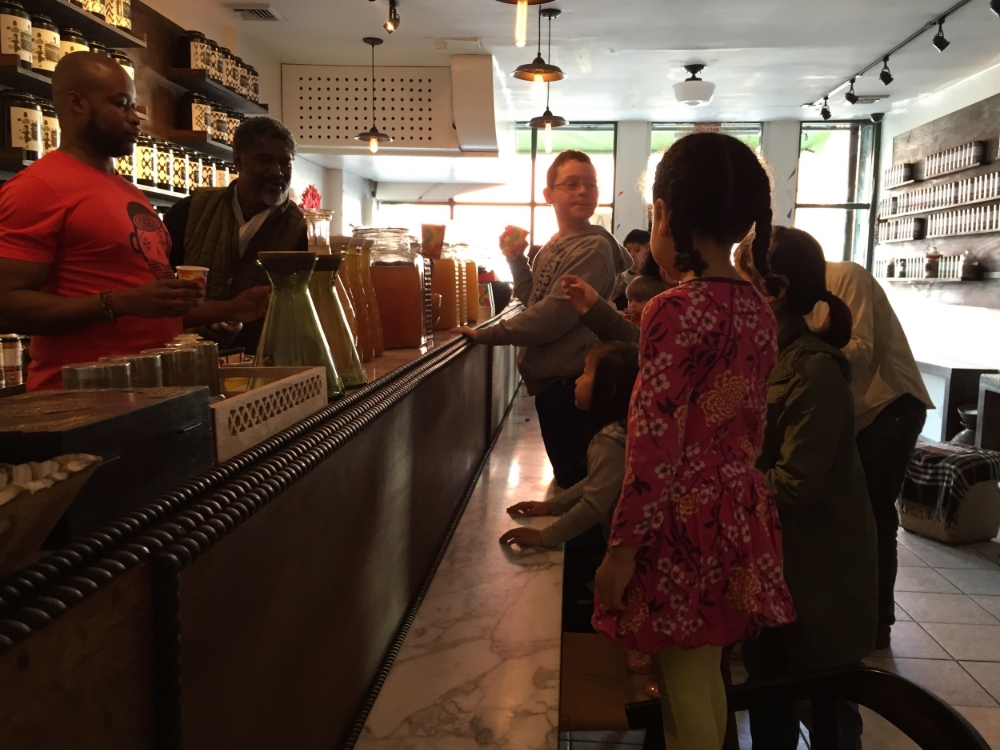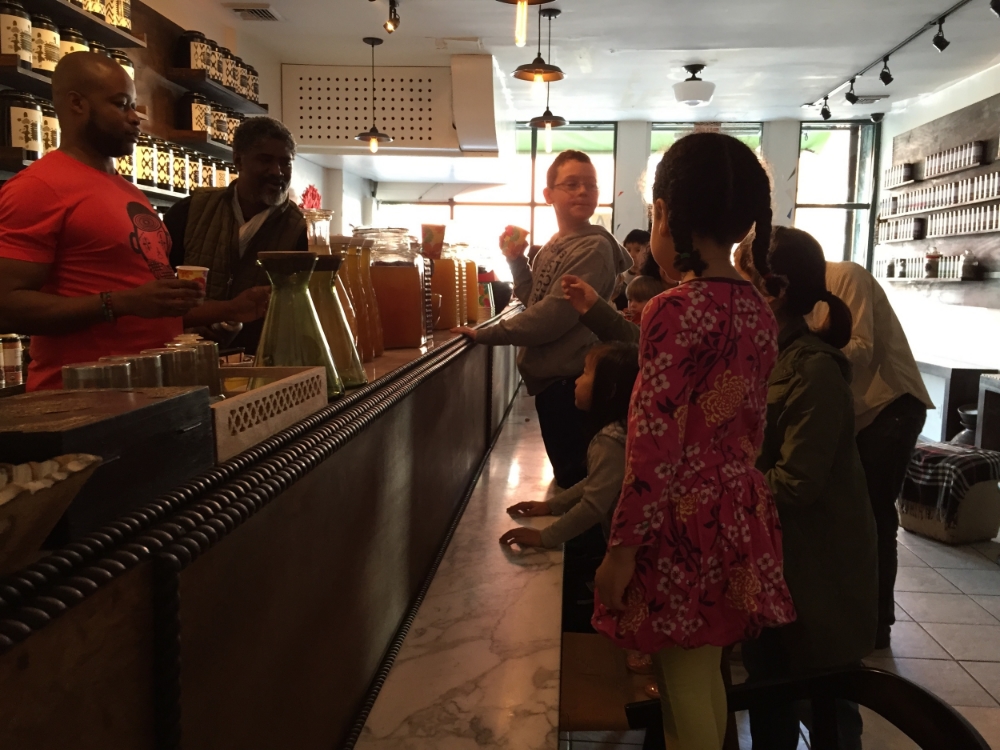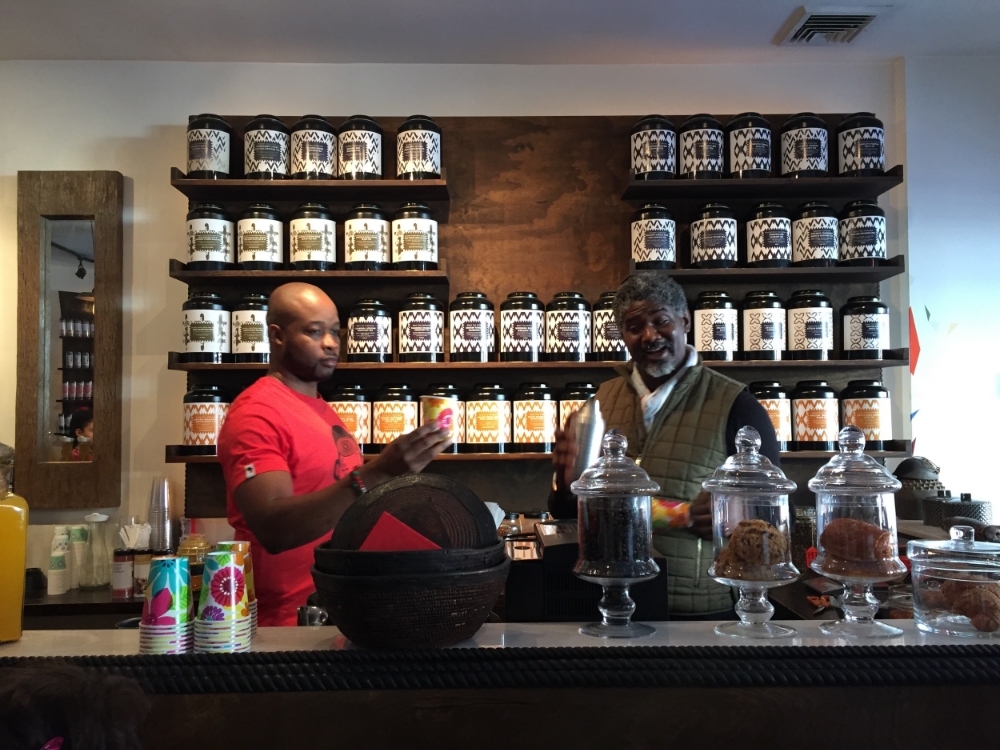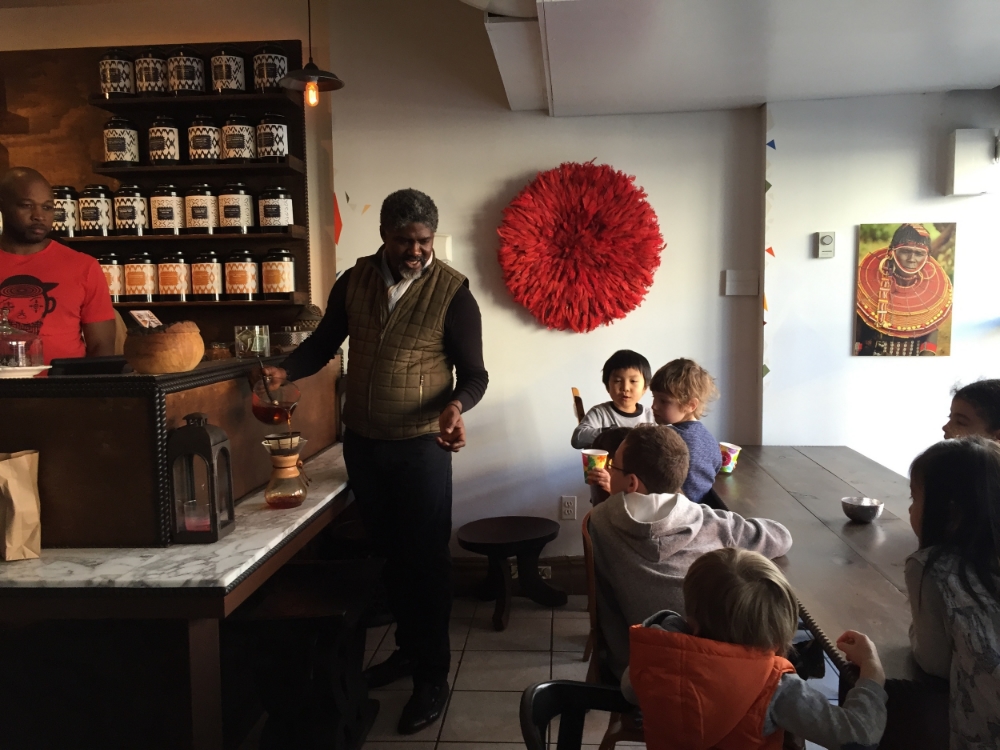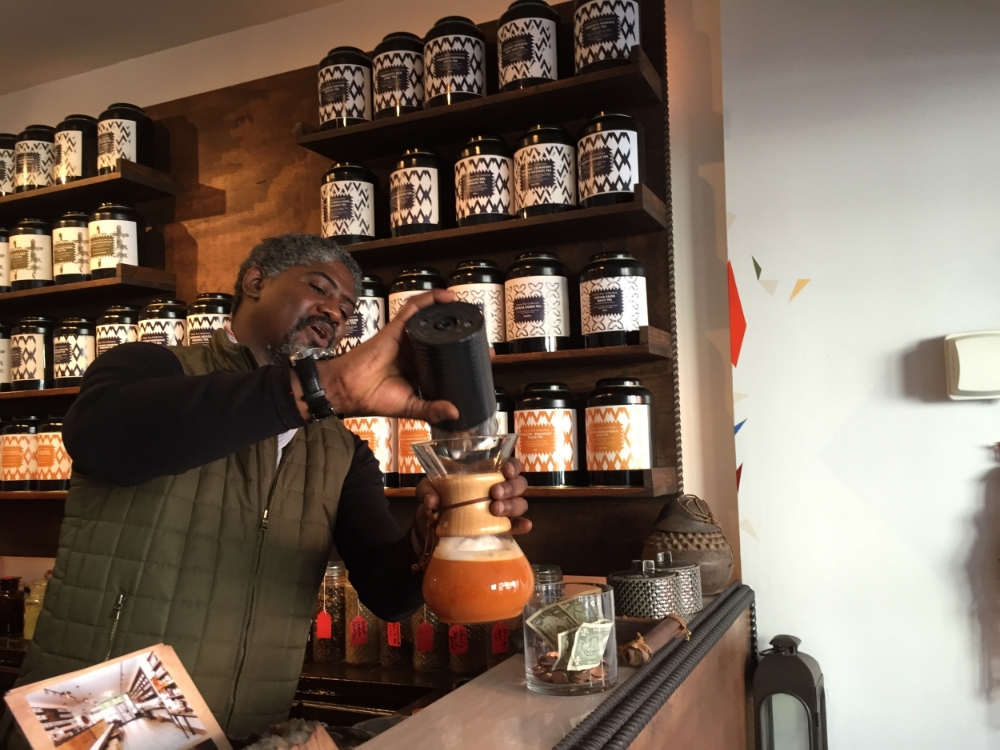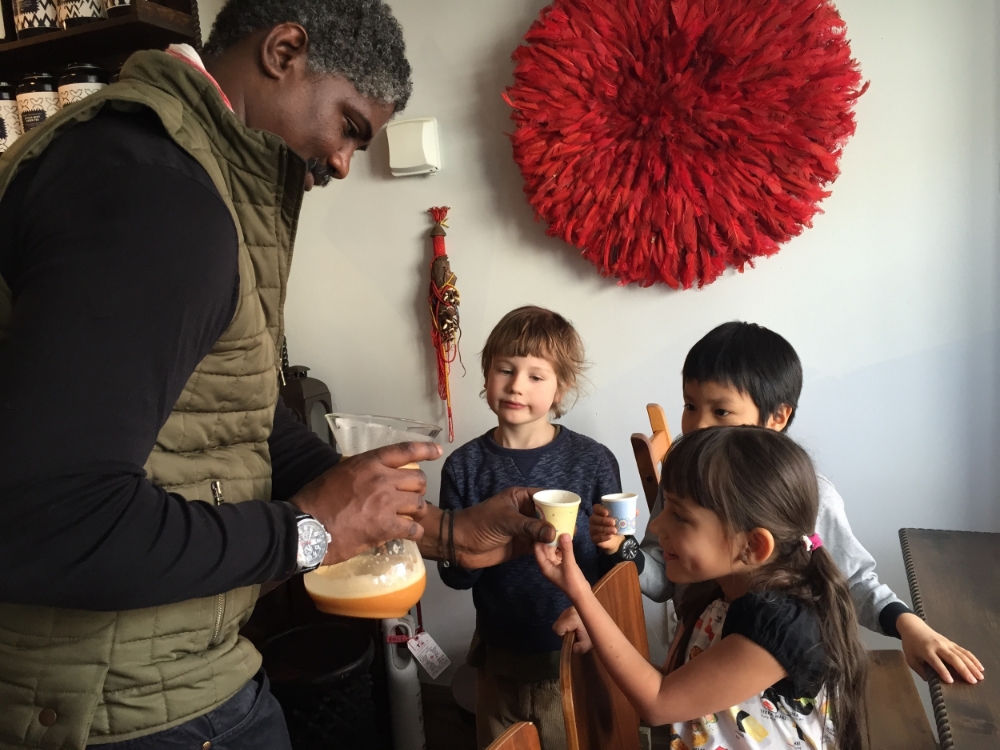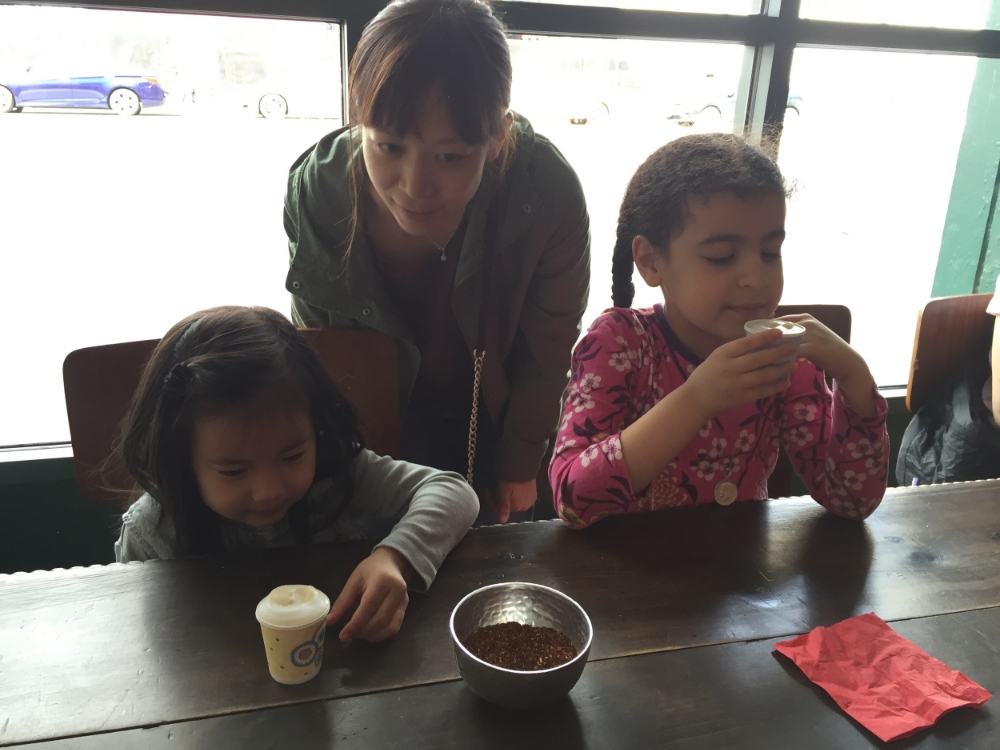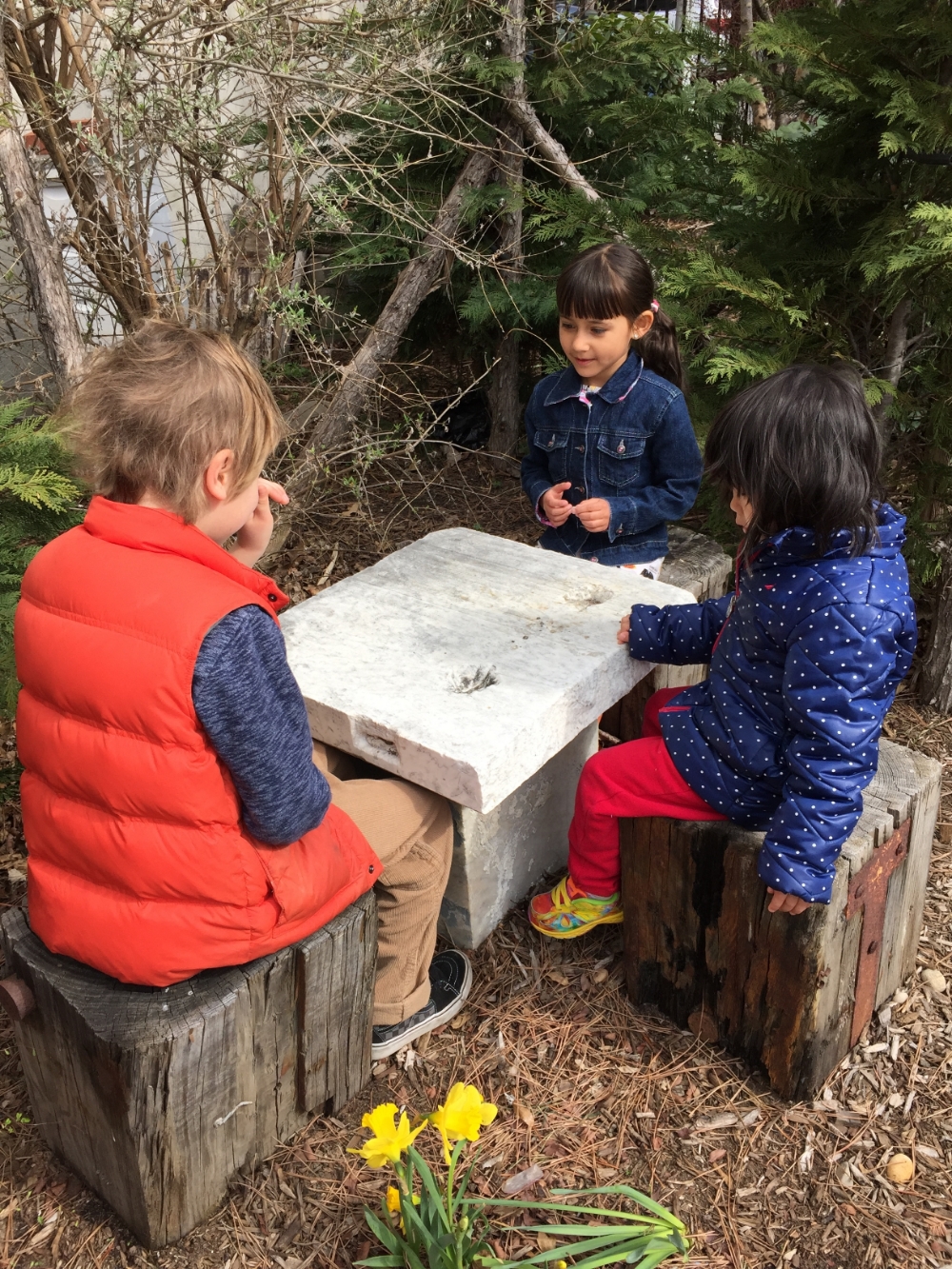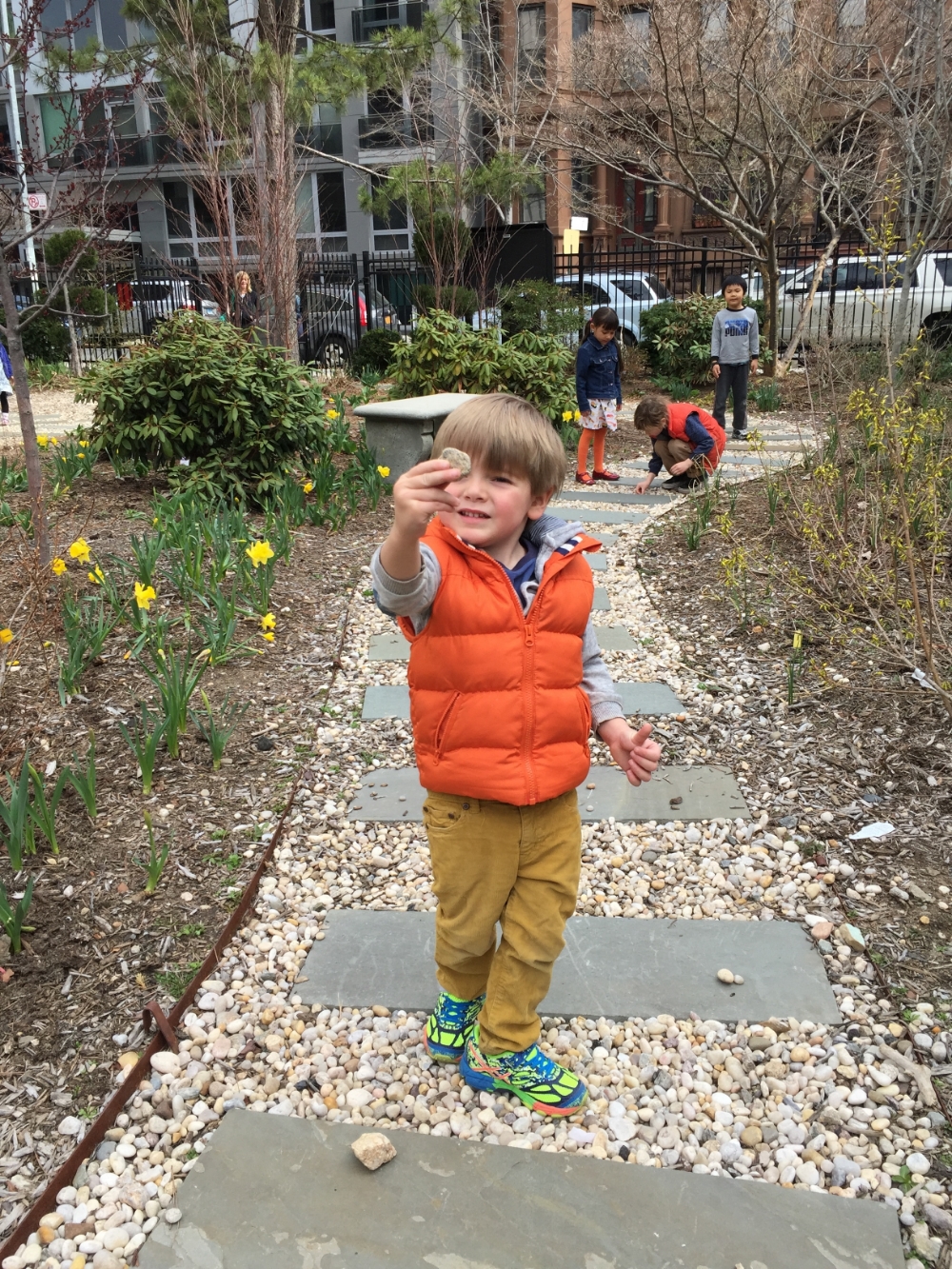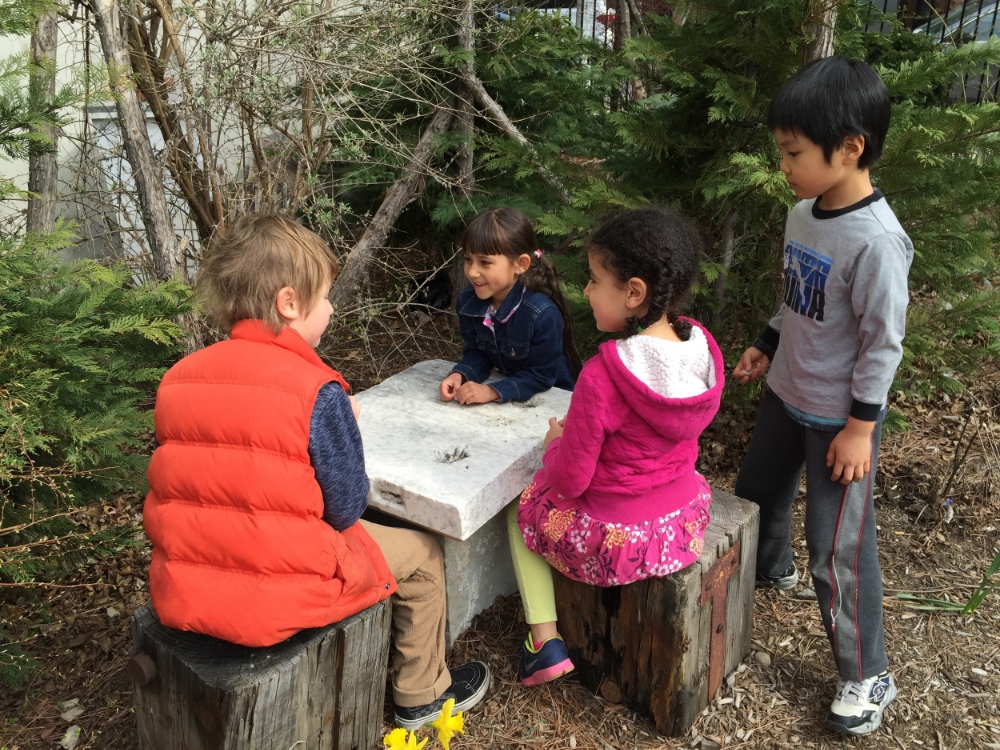 On Monday, we walked to Serengeti Teas and Spices for a history lesson about tea with the store's owner, Doughba Caranda-Martin, whose family started a tea business in 1932 in their native Liberia. The owner of this Harlem gem was a spectacular host to all of the Pono friends (and parents who attended!). Every decision there was democratic, from the flavor of tea he made us to whether it was served hot or cold. Doughba even permitted the children to stand on their chairs at the marble counter to get a better view of the tea master in action. We drank chilled hibiscus-rosemary-tangerine tea when we arrived and then watched Doughba brew rooibos tea with warm and frothy almond milk in a glass flask (with a thermometer, no less). We sat around a big wooden table as we enjoyed sipping our tea lattes with one another. Afterwards, we visited a local community garden on 123rd Street to eat lunch and soak in the warm air and sunshine.
Wednesday, we boarded the MetroNorth to visit Stone Barns Center for Food & Agriculture in Westchester County. This beautiful working farm was so impressive! Host Marina showed us how herbs and vegetables are cultivated in a giant greenhouse, and we sampled fresh, sweet baby carrots with the stem still on. After the greenhouse, Marina introduced us to lambs, pigs, geese and two very enthusiastic dogs in charge of protecting the sheep. We even gathered eggs from the hen house. The children felt very proud of their collective basket of eggs! After our tour, we ate lunch at nearby picnic tables, and then the children played outside in the fresh farm air until it was time to head back to the city.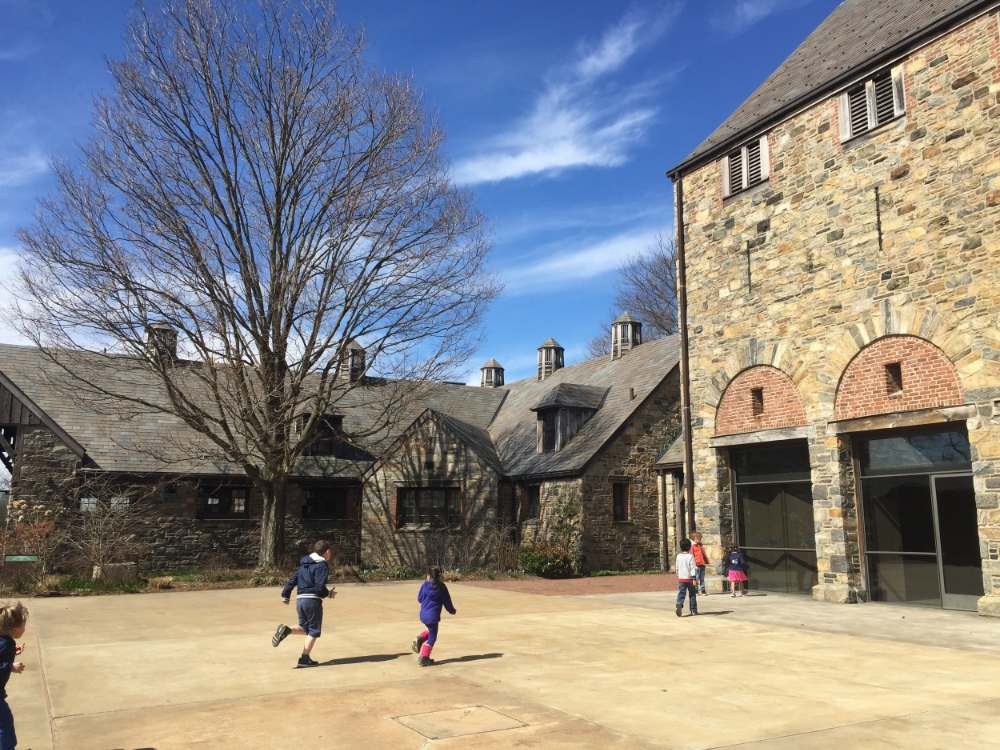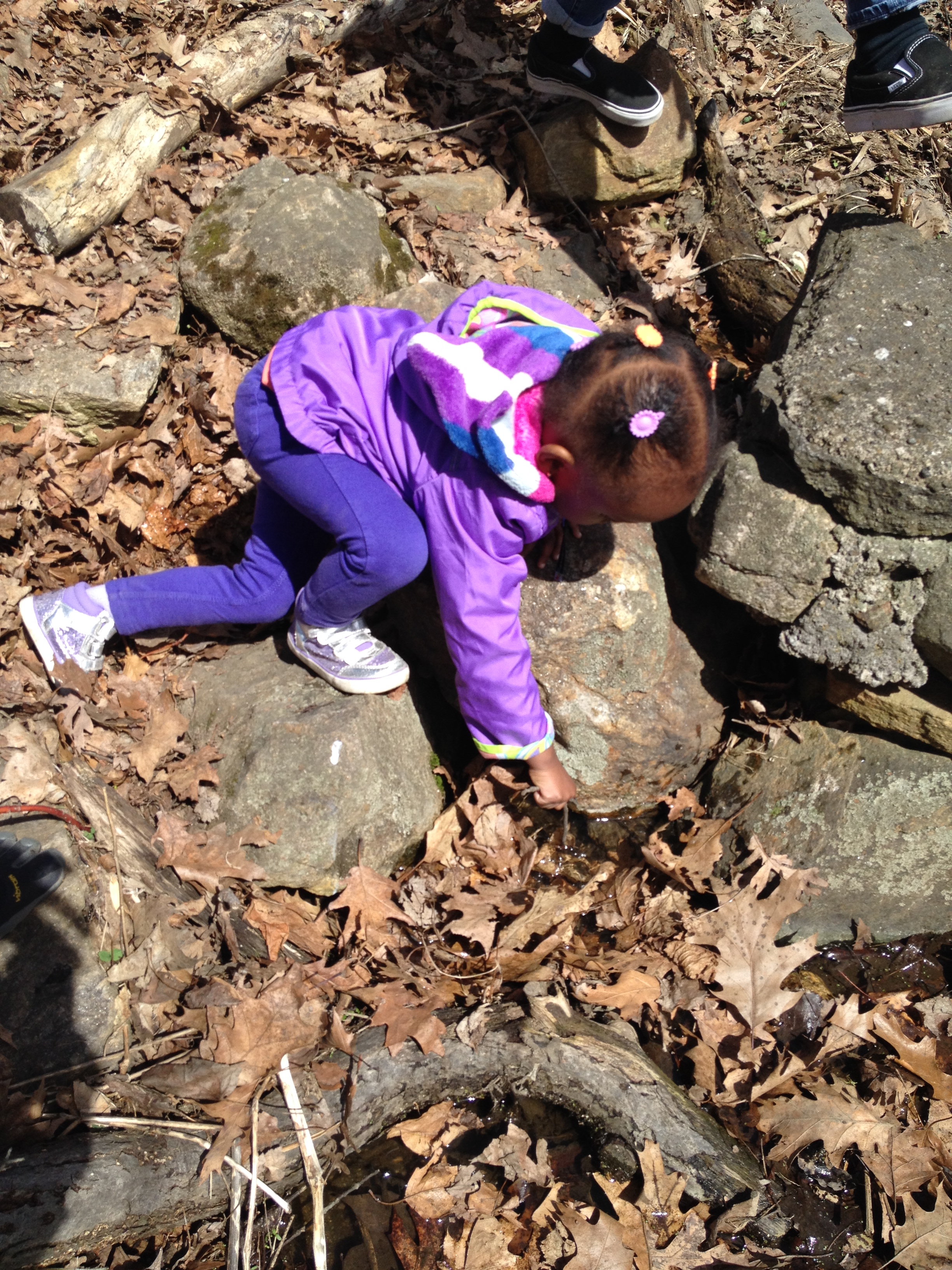 We look forward to seeing Pono families at Morningside Park for Earth Day on Saturday, April 25th, from 12–4pm. Thank you to everyone for your help! Your donations have helped make it possible for Pono to have a food table at this event. Please stop by to taste some of George's delicious Venezuelan cooking and visit the children's "tree table," where they will educate others about making signs to protect our city's trees.
Have a wonderful week, everybody!