Come and Follow Me
It's the second week back at it and things are humming along at Pono. All of the Pono friends had copious amounts of fun inside and outside Pono's doors.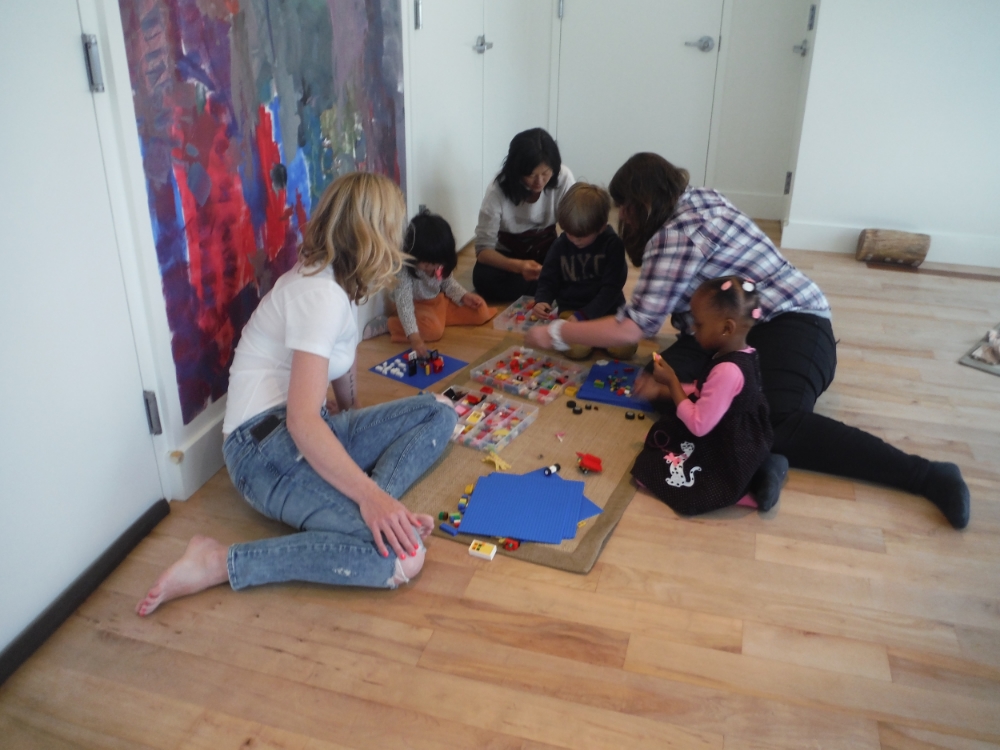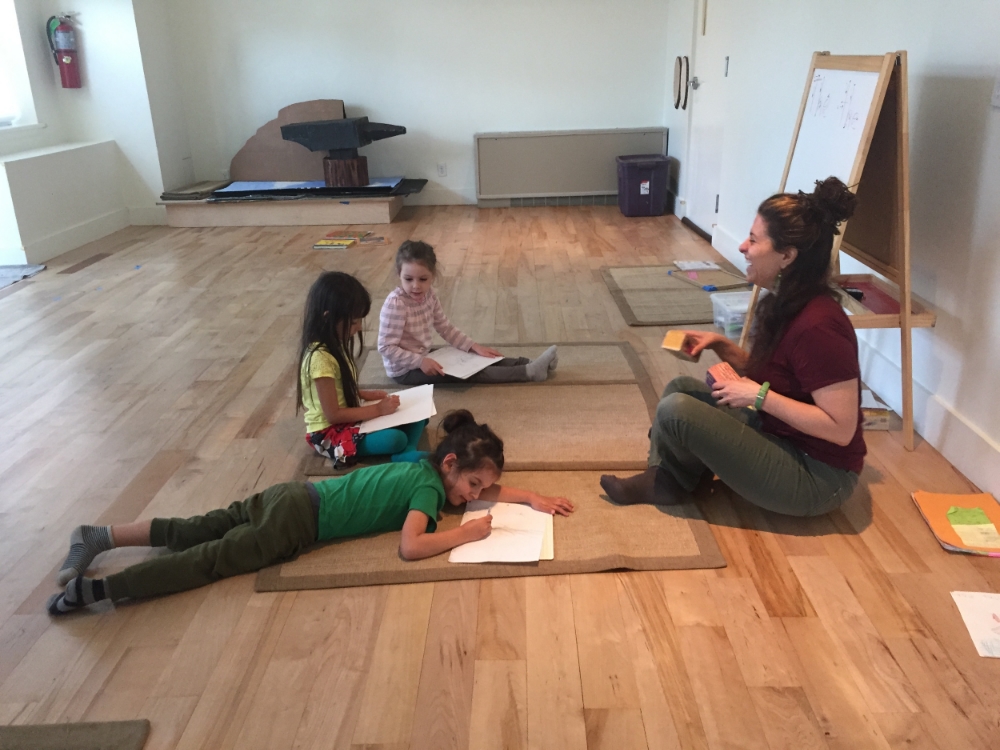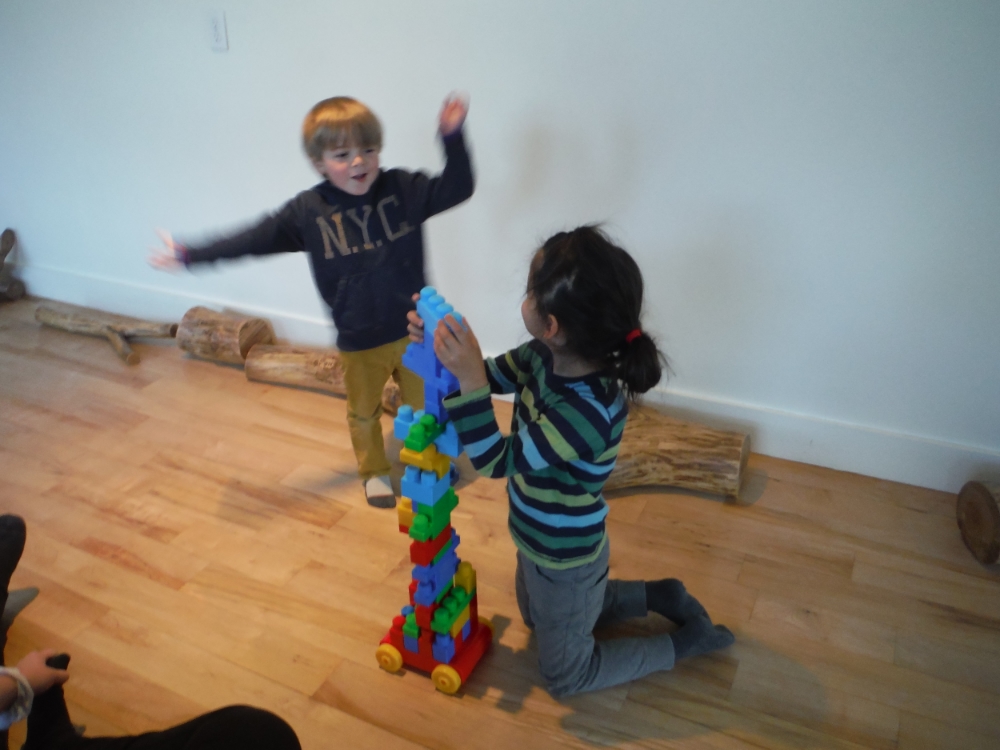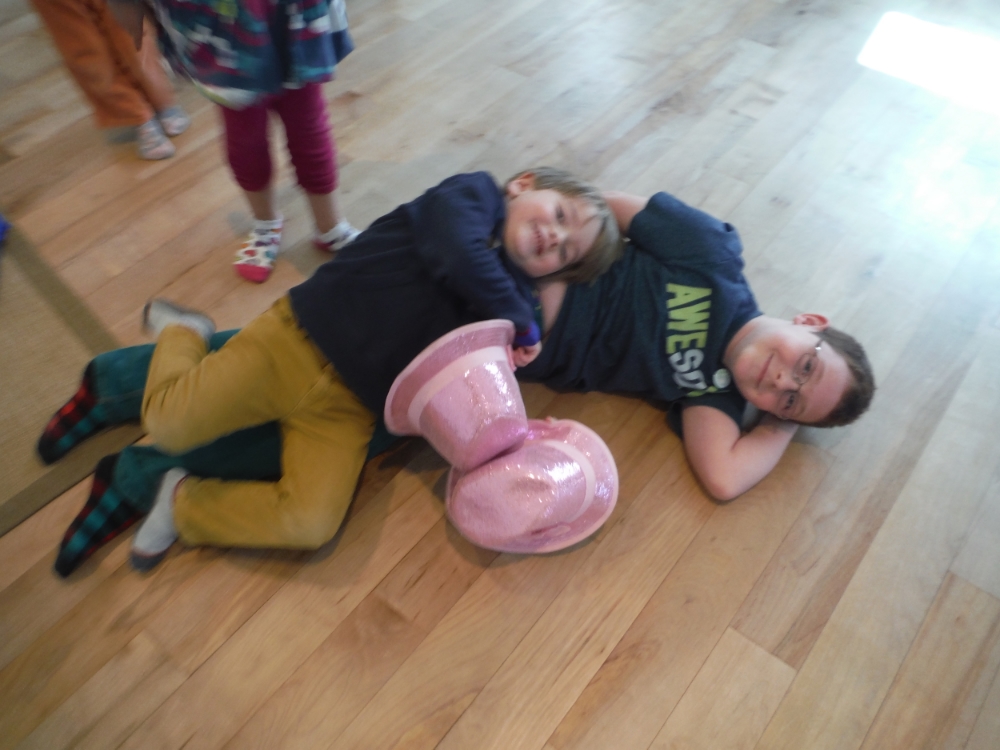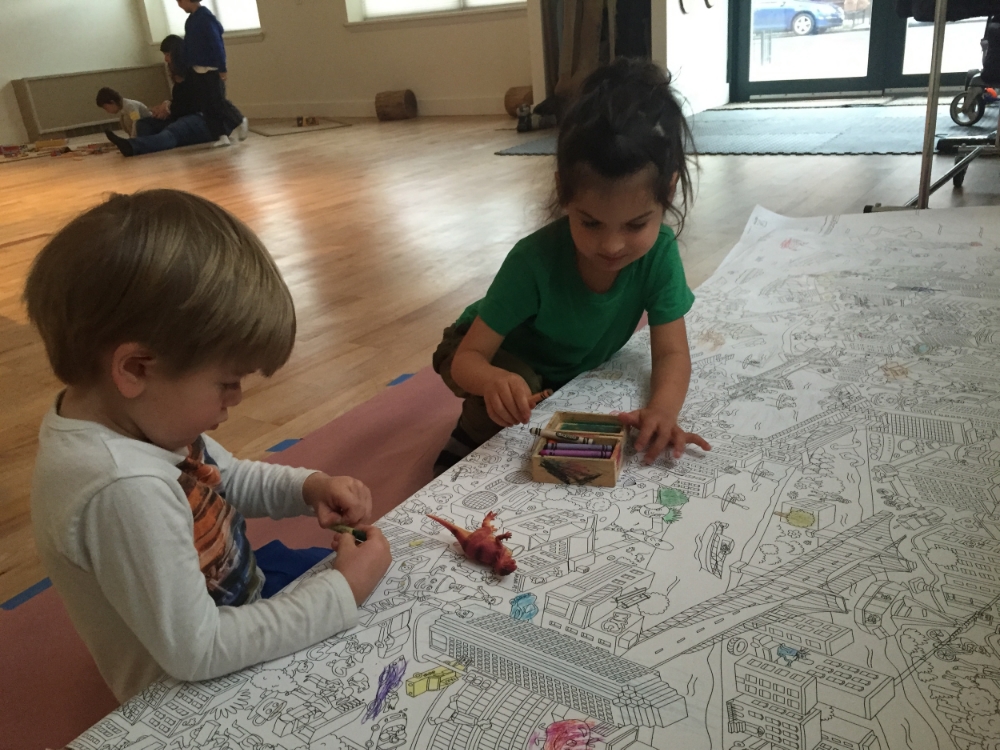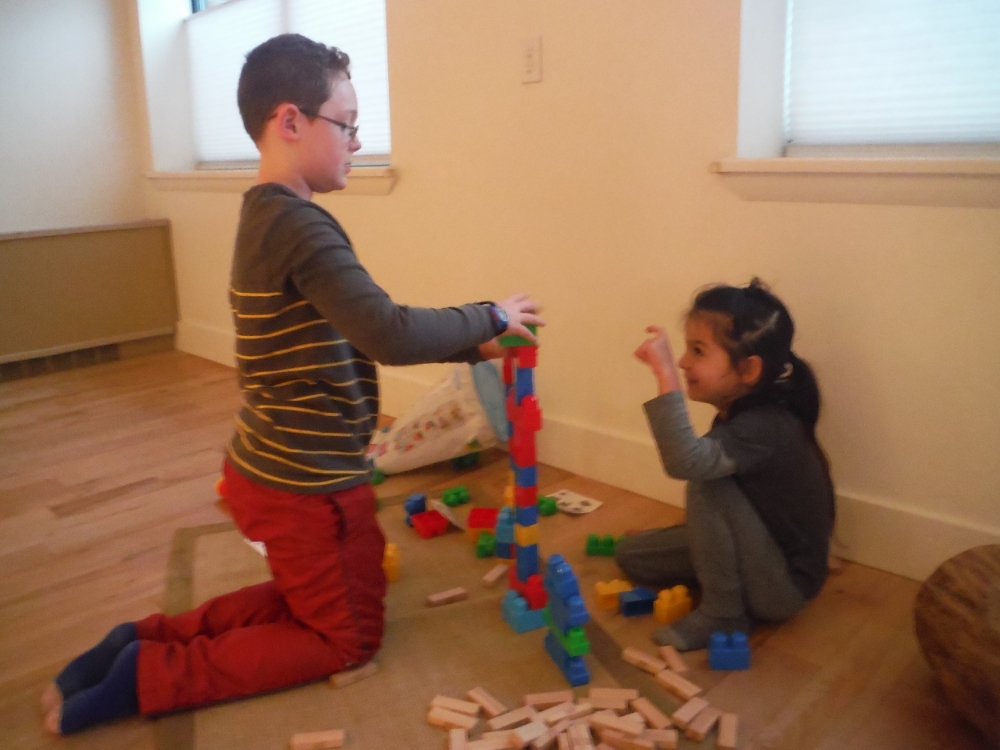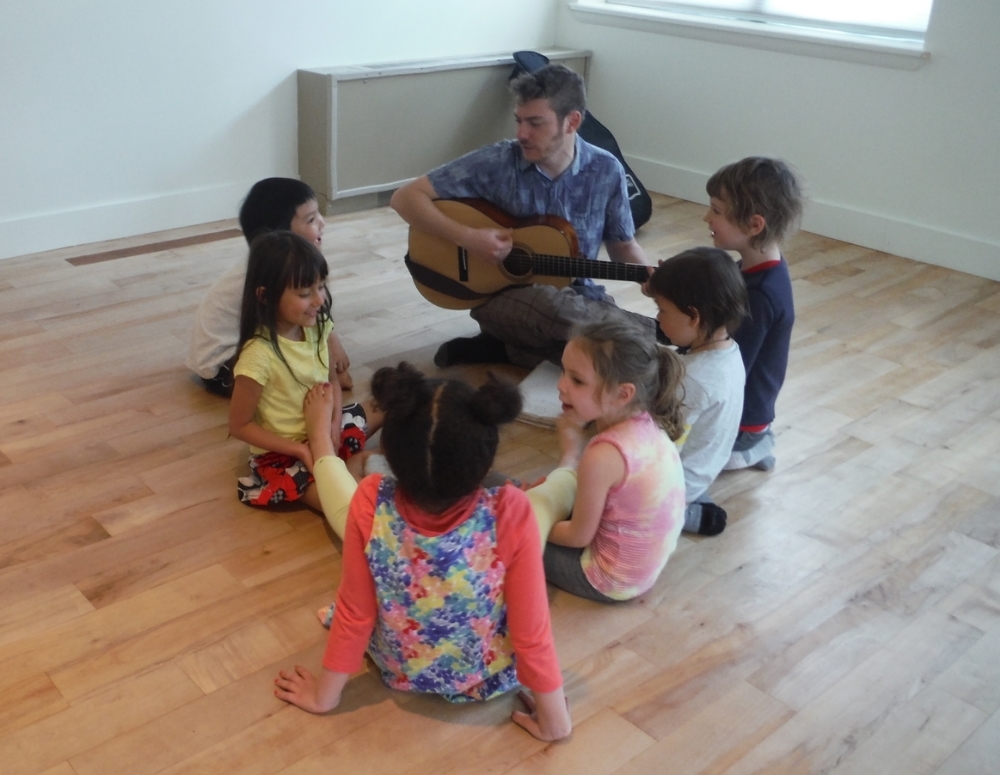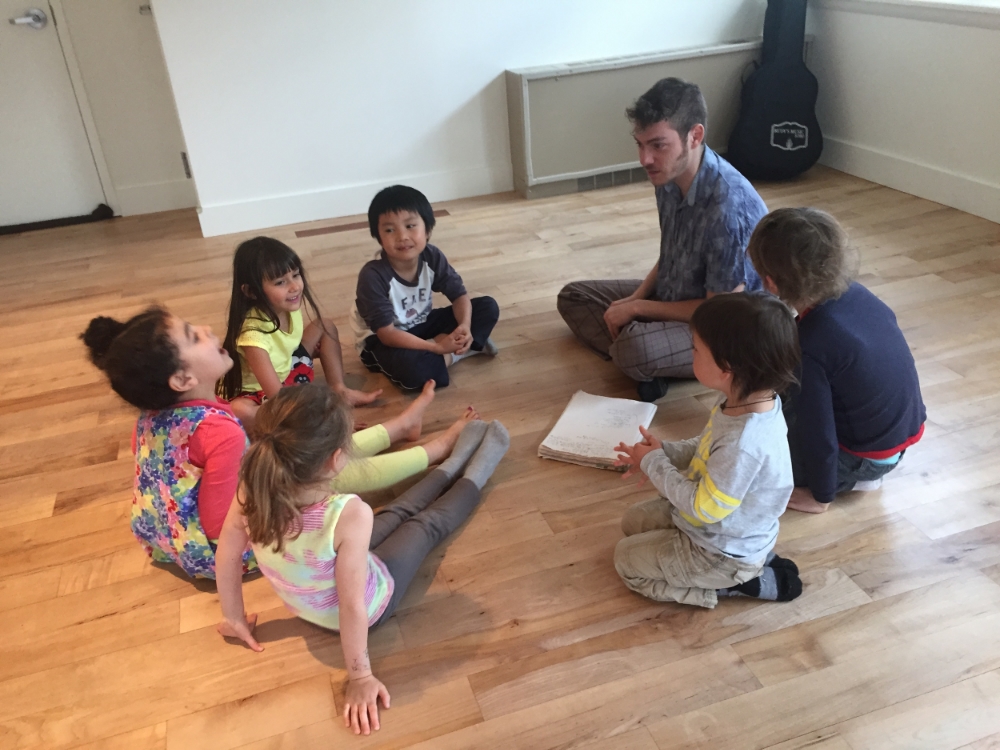 Tuesday afternoon, Brian visited with his guitar and musical stylings. The kids acted out nursery rhymes like "Humpty Dumpty" and "Three Blind Mice" and filled Pono with songs under Brian's playful guidance, and everyone was smiling, especially Moa!
Meanwhile, Back at the Ranch…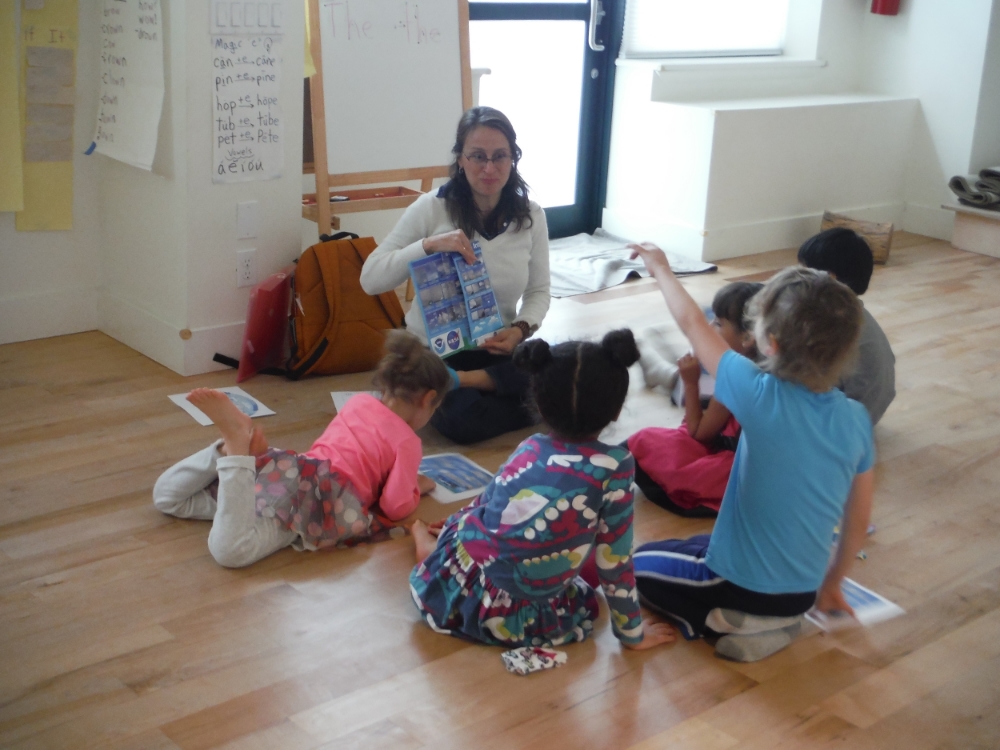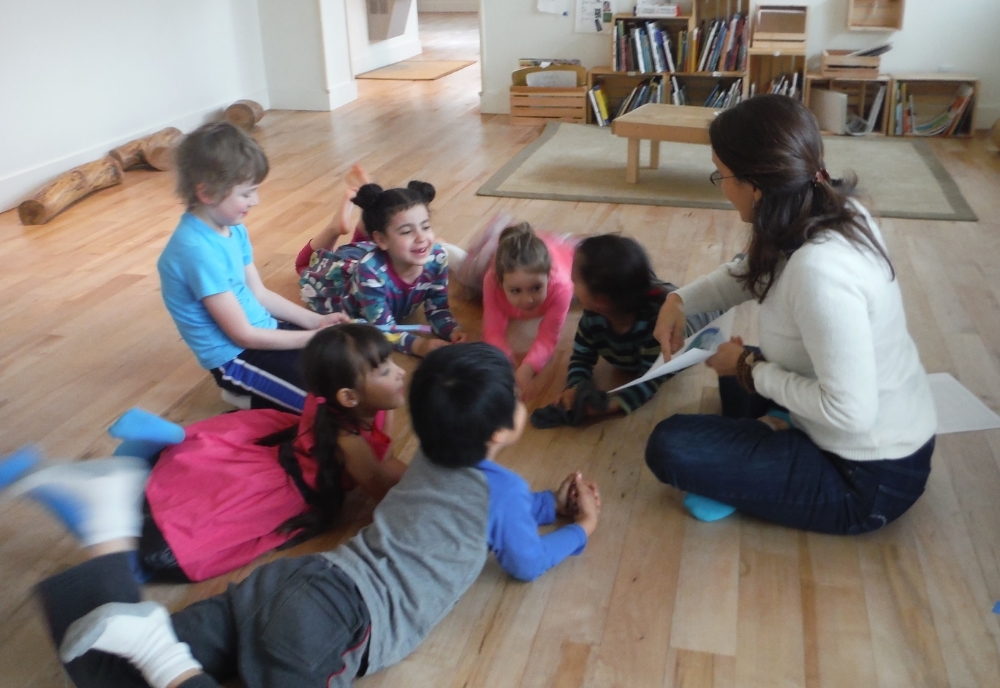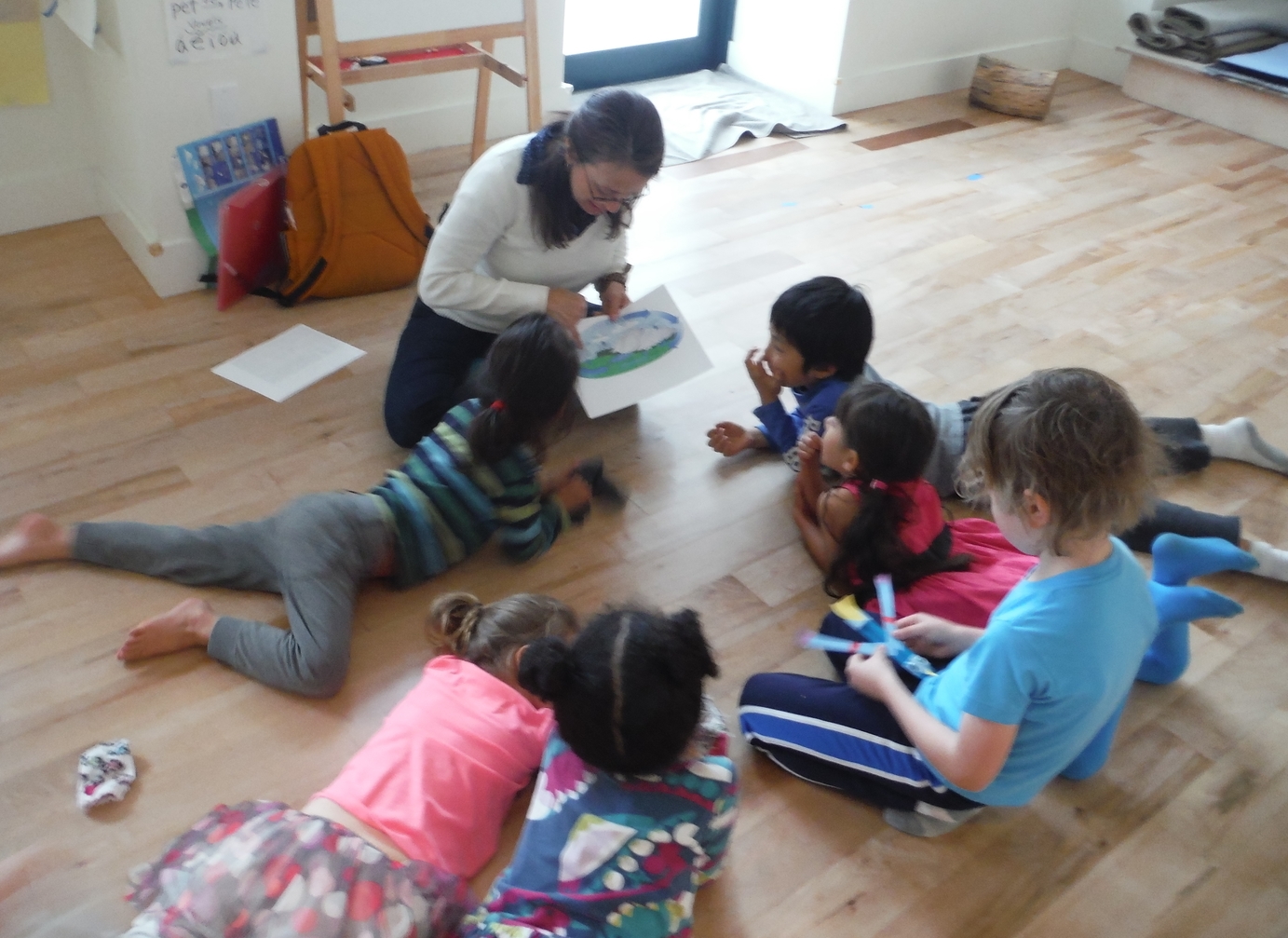 Dr. A is back, everyone! On Thursday, the littlest Pono friends studied squirrels. The children looked at pictures of different colored squirrels and picked out the ones they were most likely to see in and around NYC. At the end of the lesson, everyone crawled around the room and pretended to be these bushy-tailed creatures. We collected pretend nuts and sat on our haunches and ate them. Bodi had us convinced that when no people are looking, squirrels most certainly dance around the parks – so we did that too! Dr. A left us with a paper to chart how many squirrels we see each day during outdoor play.
Dr. A introduced the art of studying clouds to the older Pono friends. The kids gathered close while learning about the different types, how they form and also about weather patterns. Everyone was given a calendar with a chart to record and identify the clouds they see in the sky over the next few weeks. Lots of cumulonimbus clouds these days!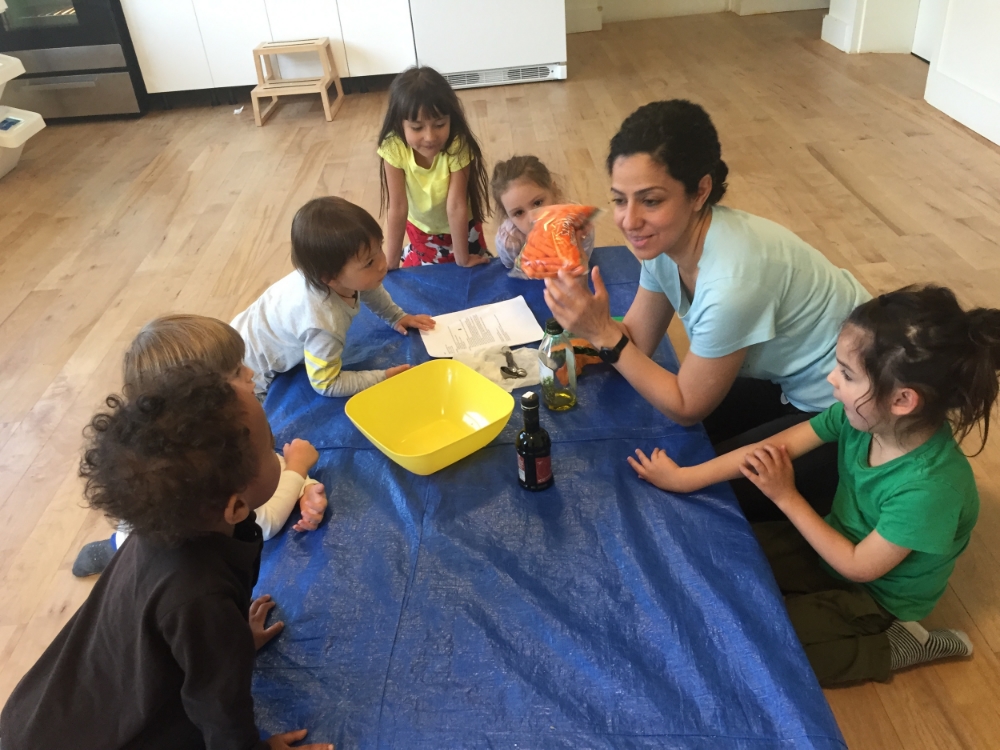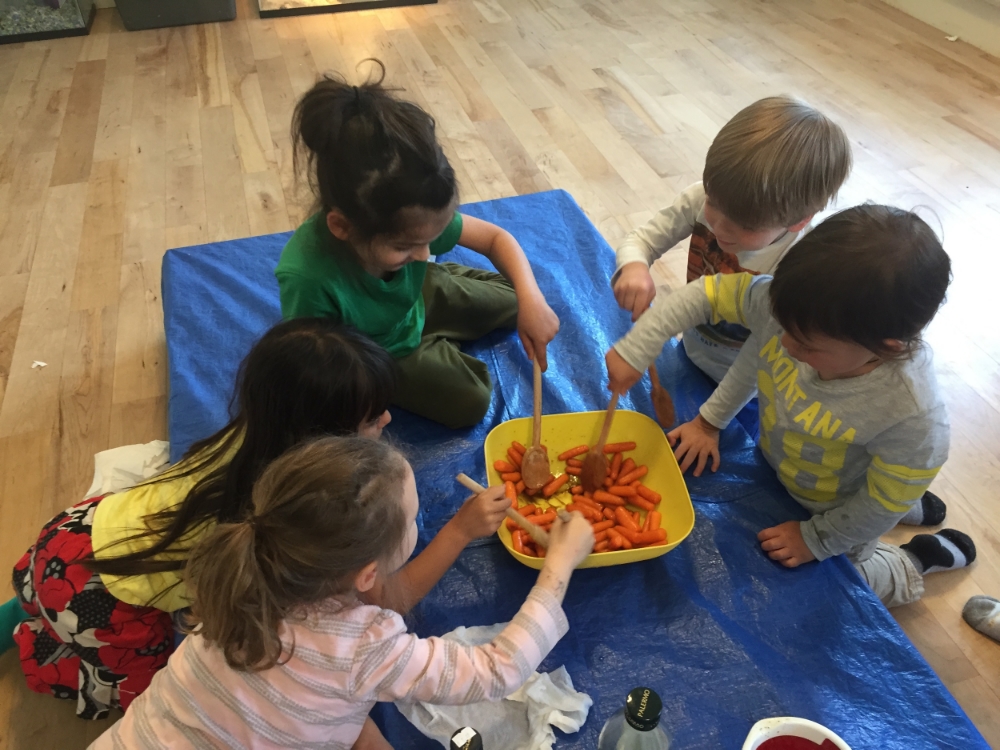 This week in cooking news, Maysaa and Kate led the kids through a lesson about numbers, big and small. It was 4-digit addition and subtraction for the Veggies, addition with the Tomatoes from 1 to 20 and identifying and writing single digit numbers with the Fruits. Everyone cooked tasty Balsamic Roasted Baby Carrots.
You know how everyone likes to dig with little shovels? Well, so does Poppy, and she made sure the littlest Pono friends got to do just that on Thursday when they visited the Pono box at the 124th Street community garden. Little hands deftly picked and dug out weeds and prepared the box for planting.
This week Sulaf taught an "Egyptian Dancing" class. After teaching her friends her favorite moves, the children watched Sulaf perform and later joined her on the lovely tunes of music from Egypt.
Here We Go, Pono, Here We Go…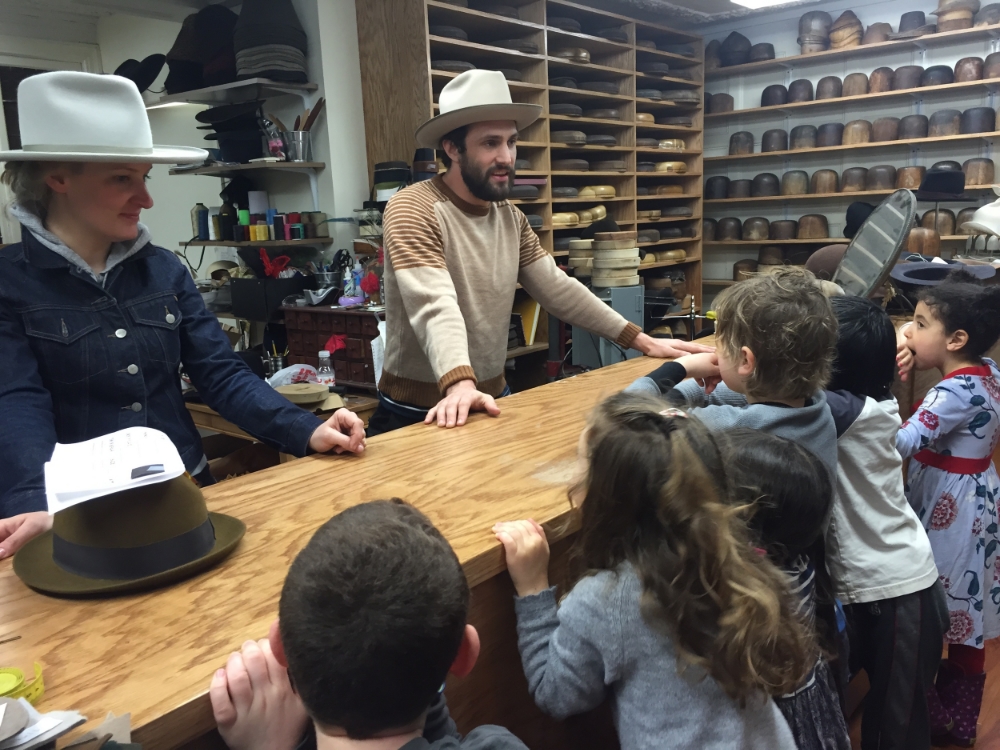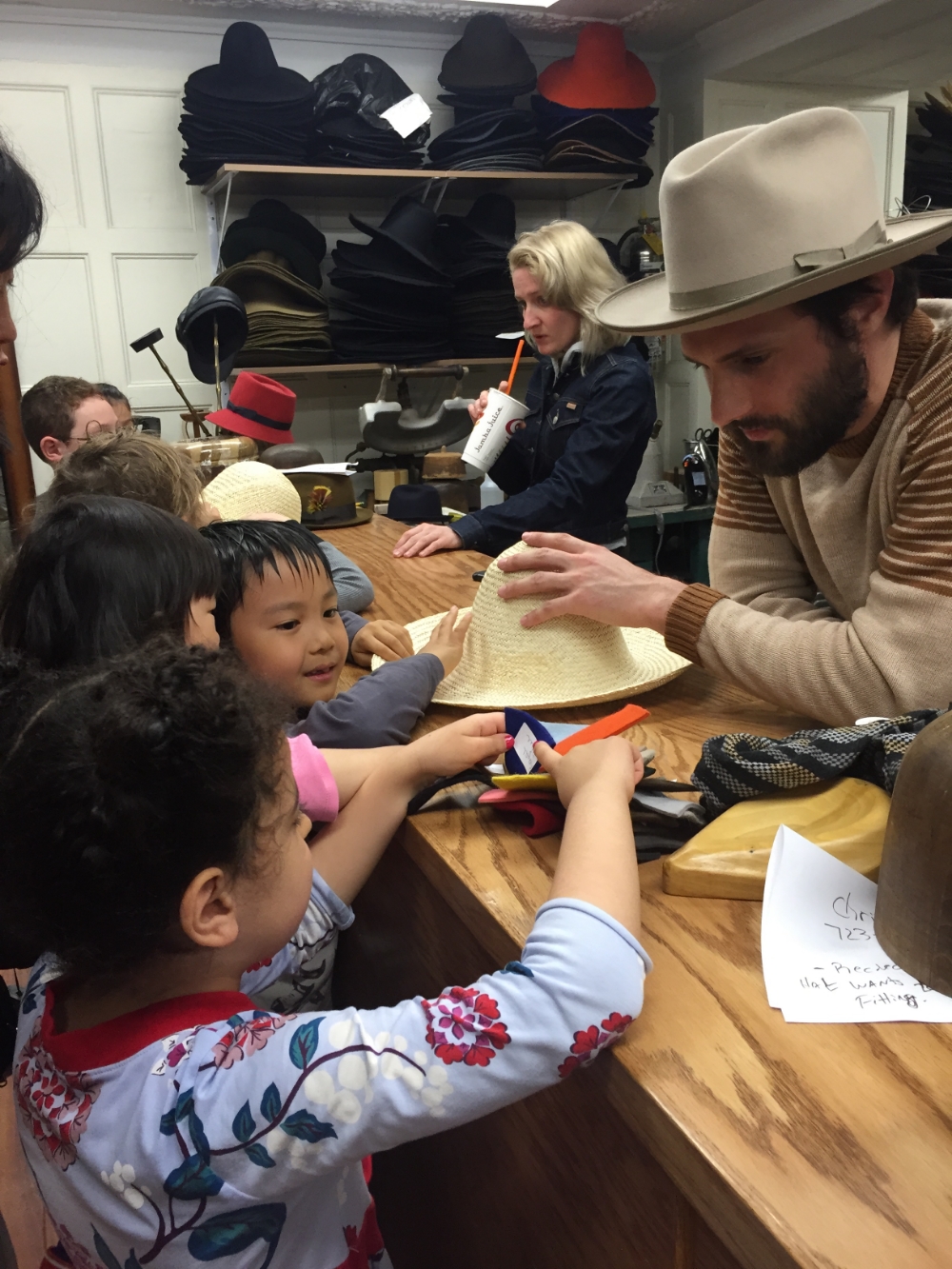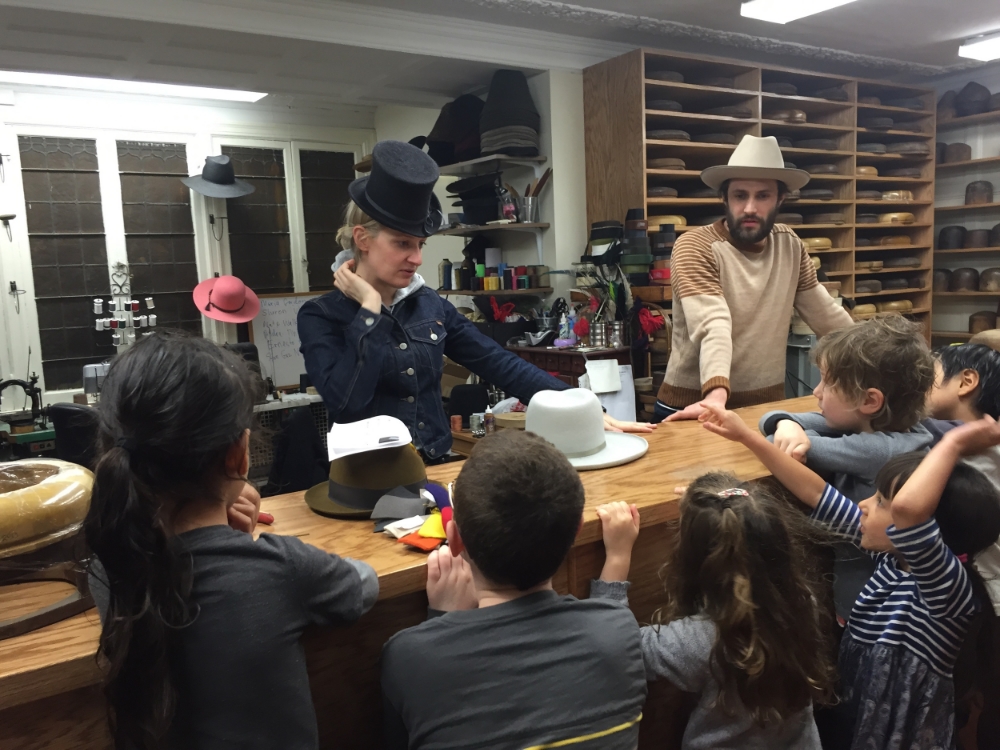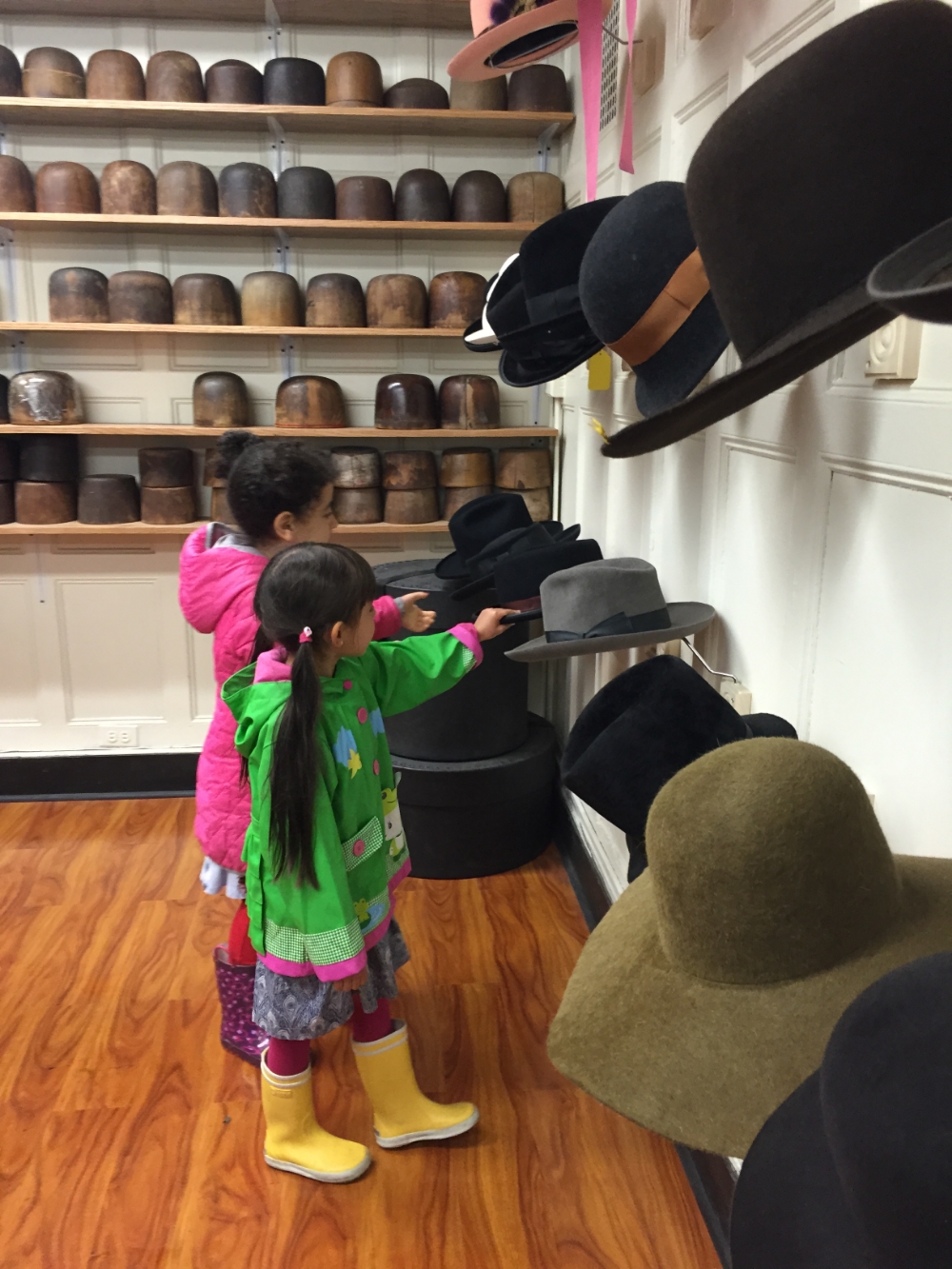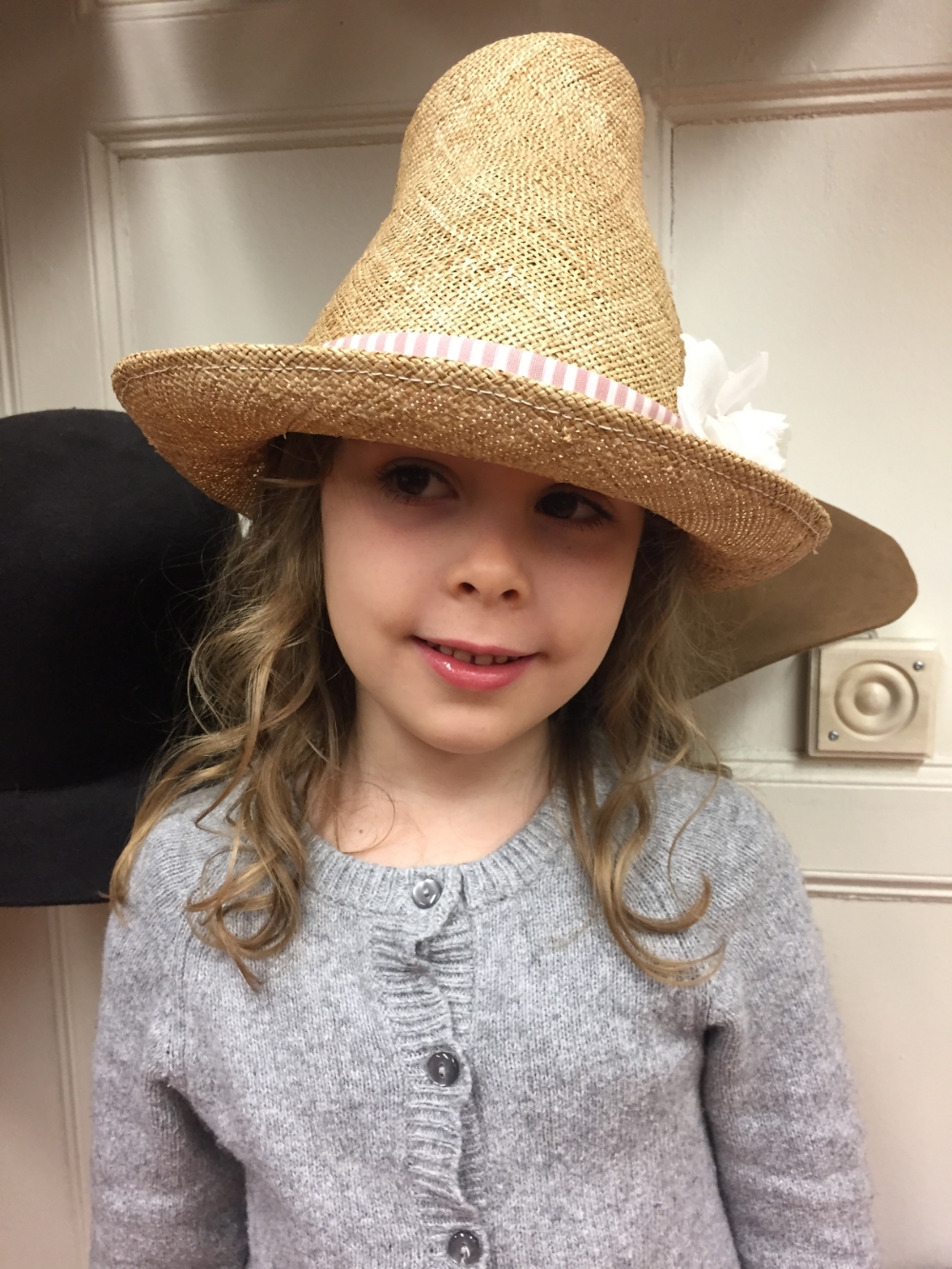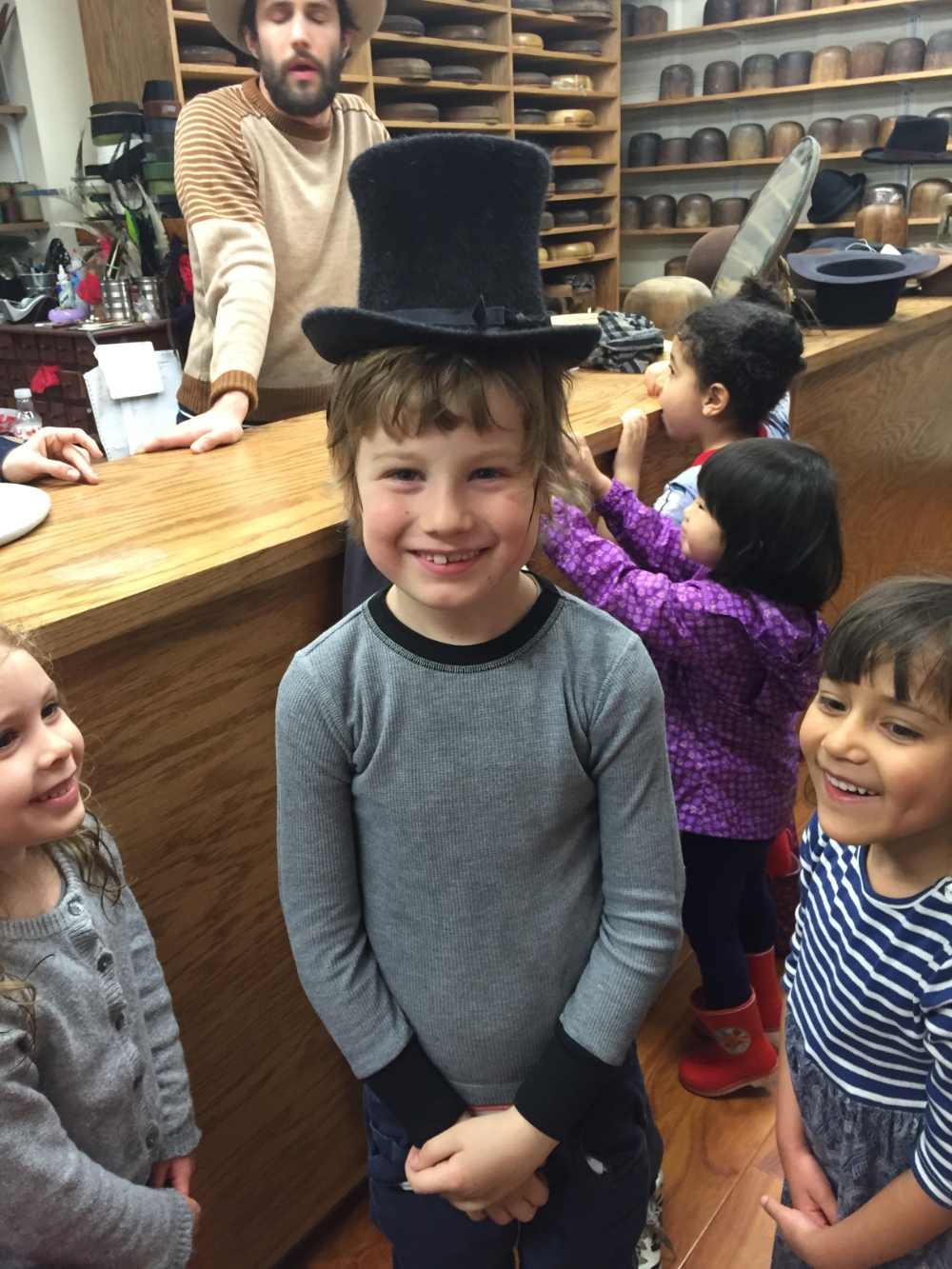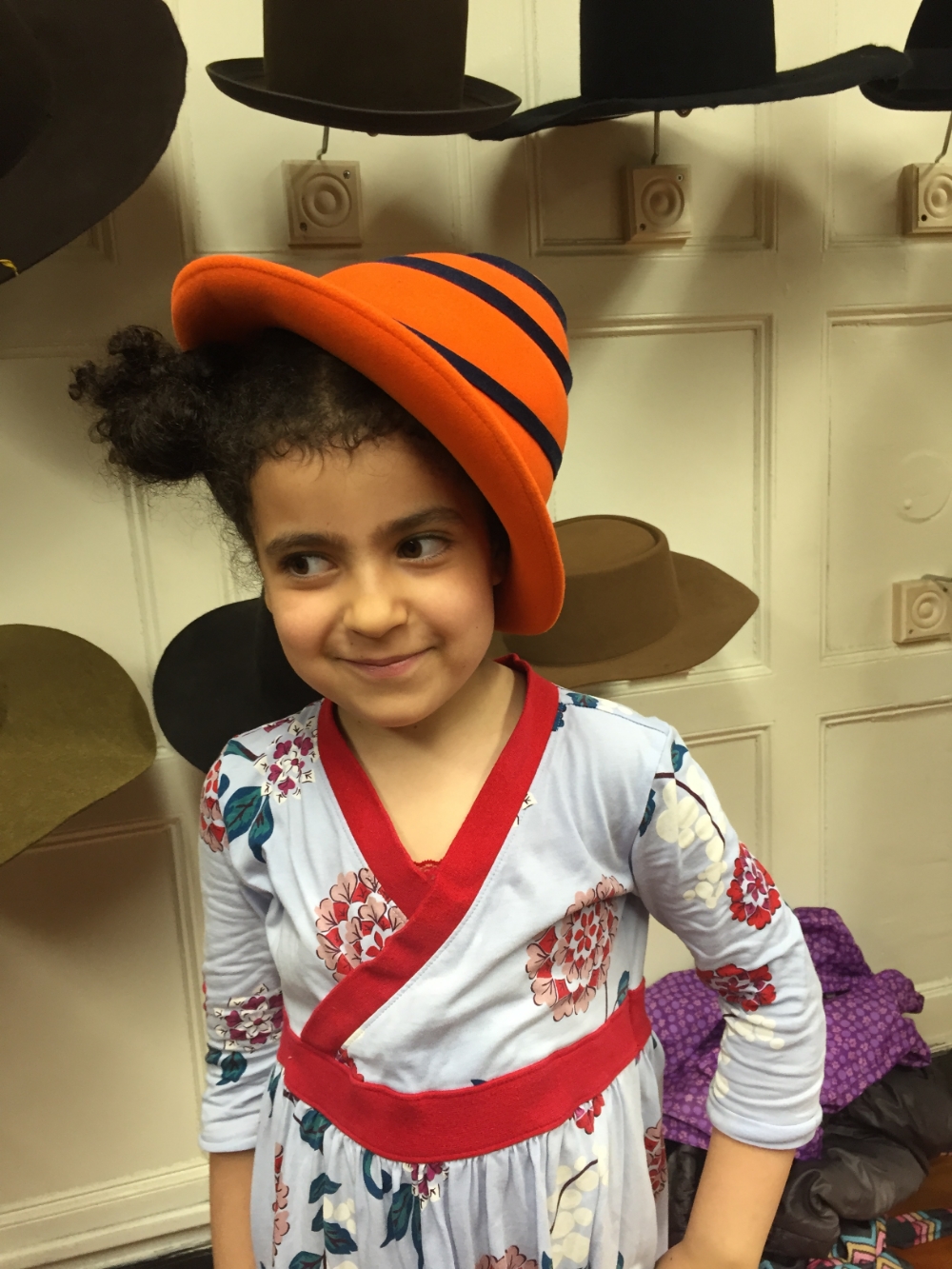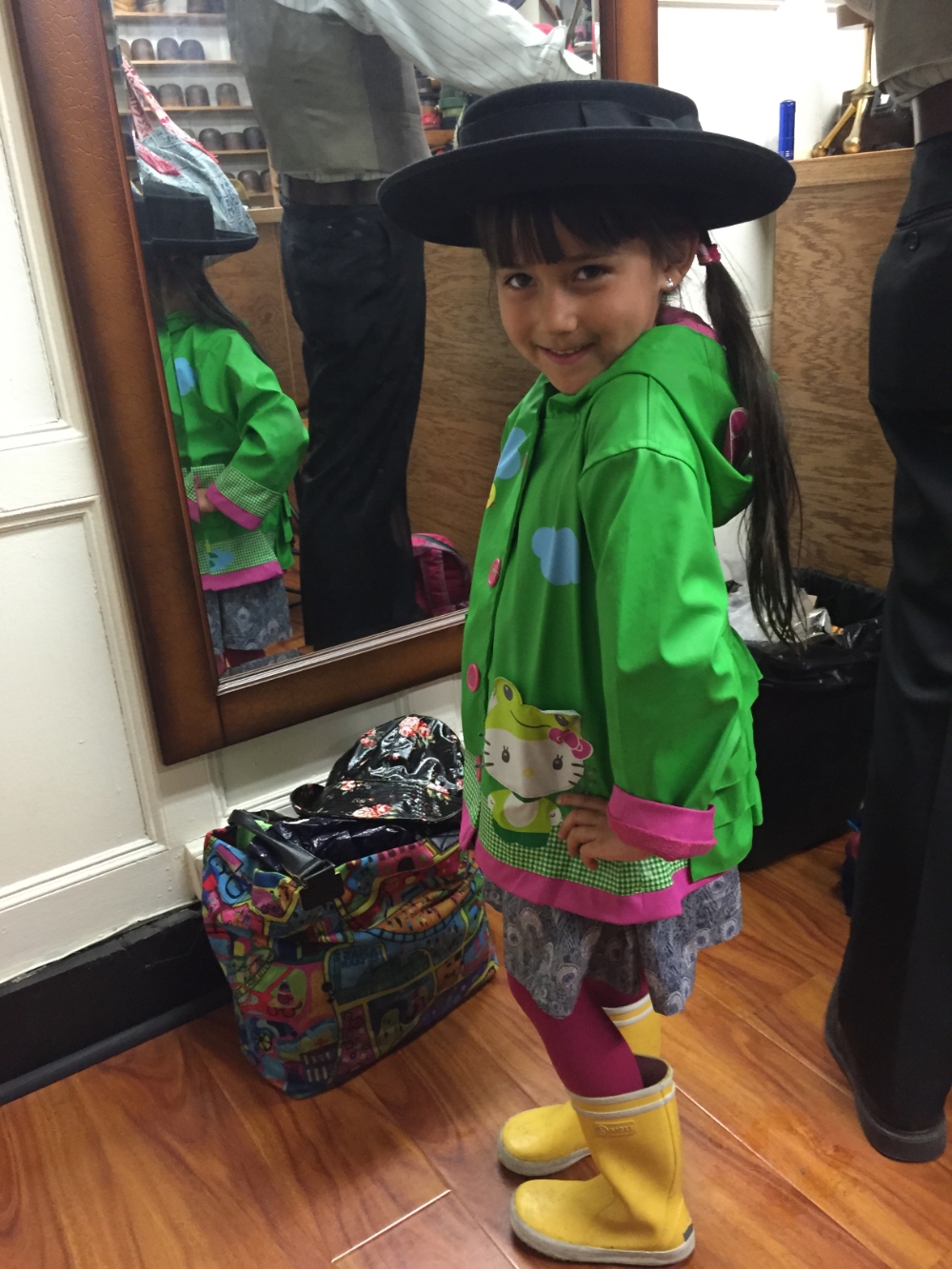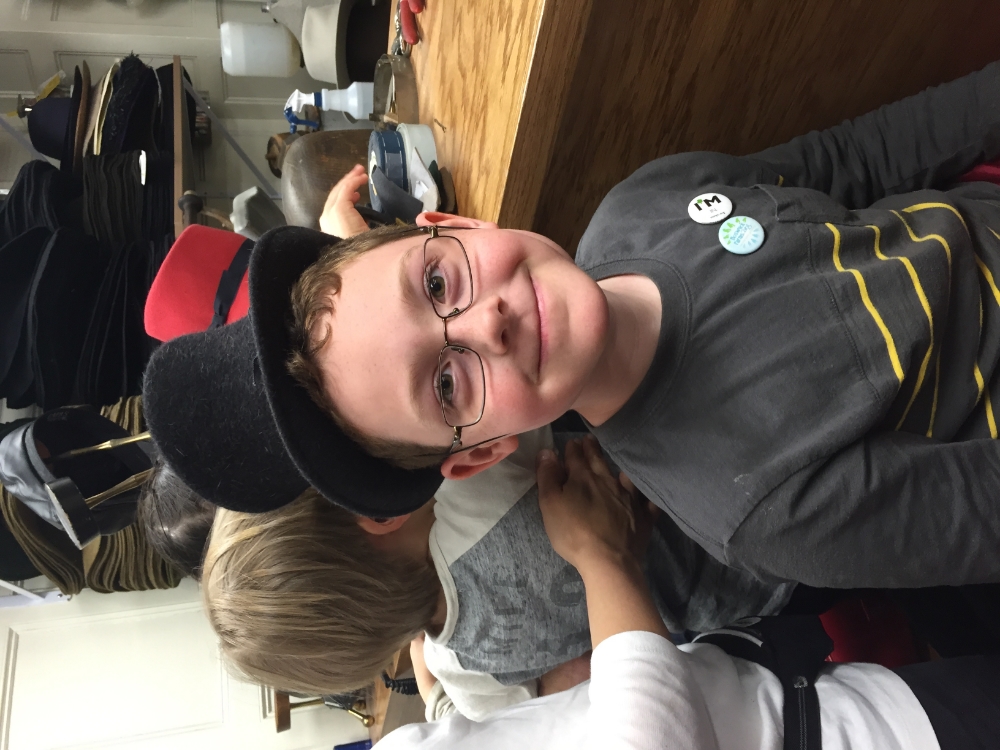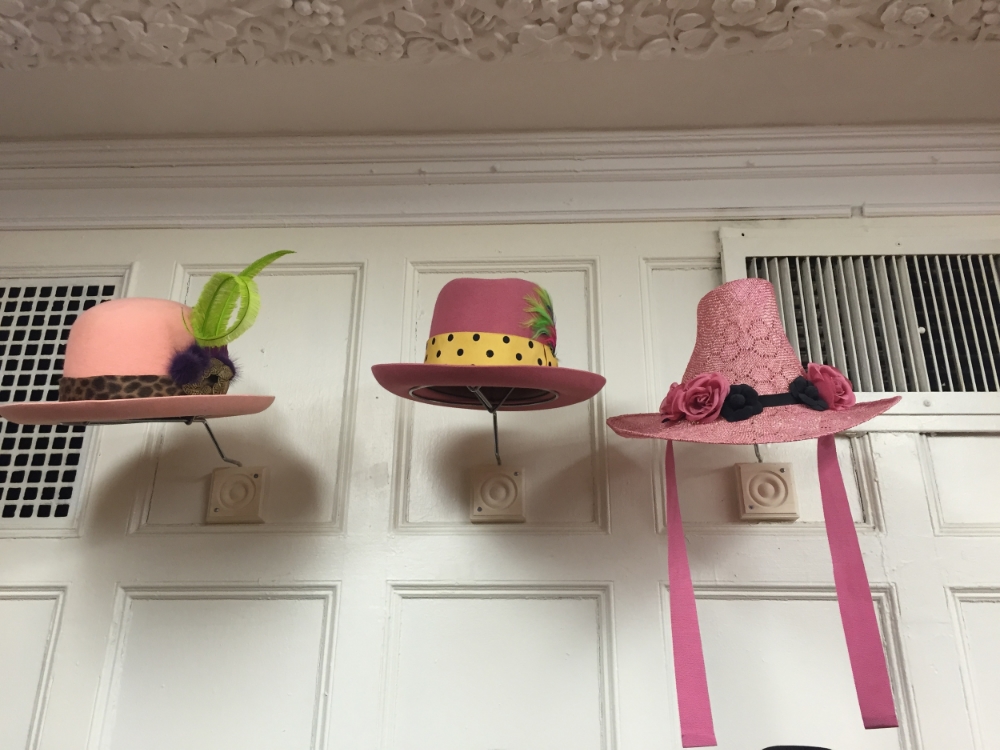 It was another two-trip week! We waded through Monday's April showers to visit milliner Ryan Wilde, who creates hats at the historic J.J. Hat Center. In an article about Ryan's work, Forbes described hat making as a "combination of art, sculpture and function, mixed with just the right amount of impracticality." Ryan helped us understand why this is a perfect description of what she does. She treated us to a tour of her workroom, where she uses wood blocks from the 1800s and sewing machines from the early 1900s to make her designs, which range from the practical to the fanciful. We admired bonnets she created for Italian Vogue, took turns sporting a top hat "fascinator" perfect for the opera, and some of us even tried on a hat made for Spike Lee. Milai felt inspired to get out her camera, and Lila especially seemed to enjoy modeling various chapeaux. It was meaningful to everyone to witness the extraordinary craftsmanship at J.J's.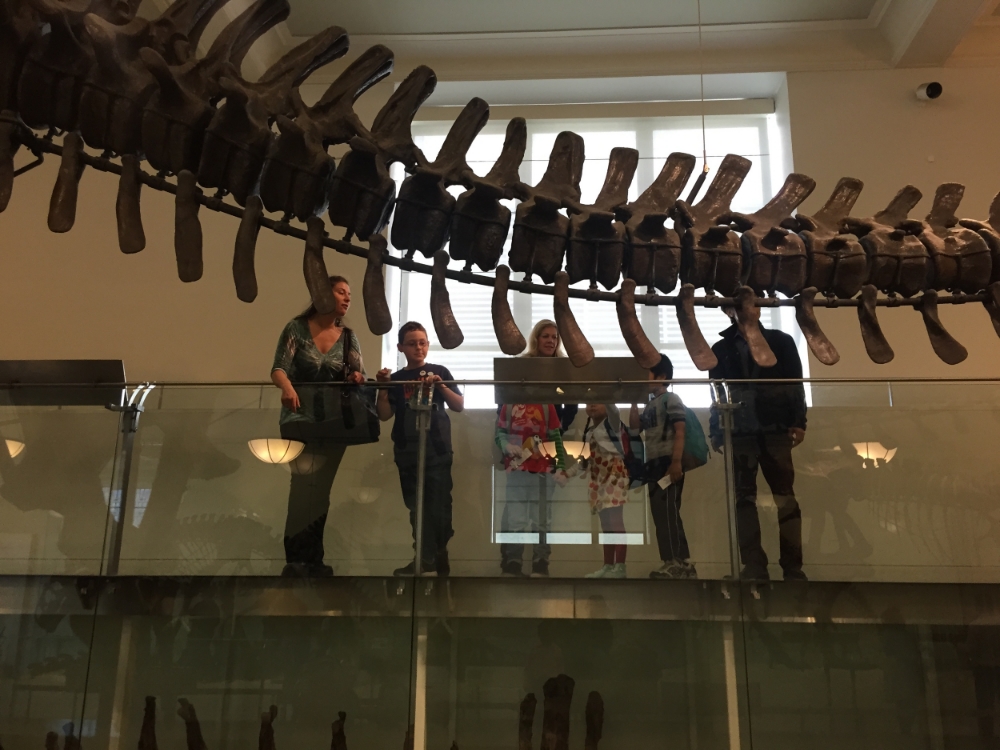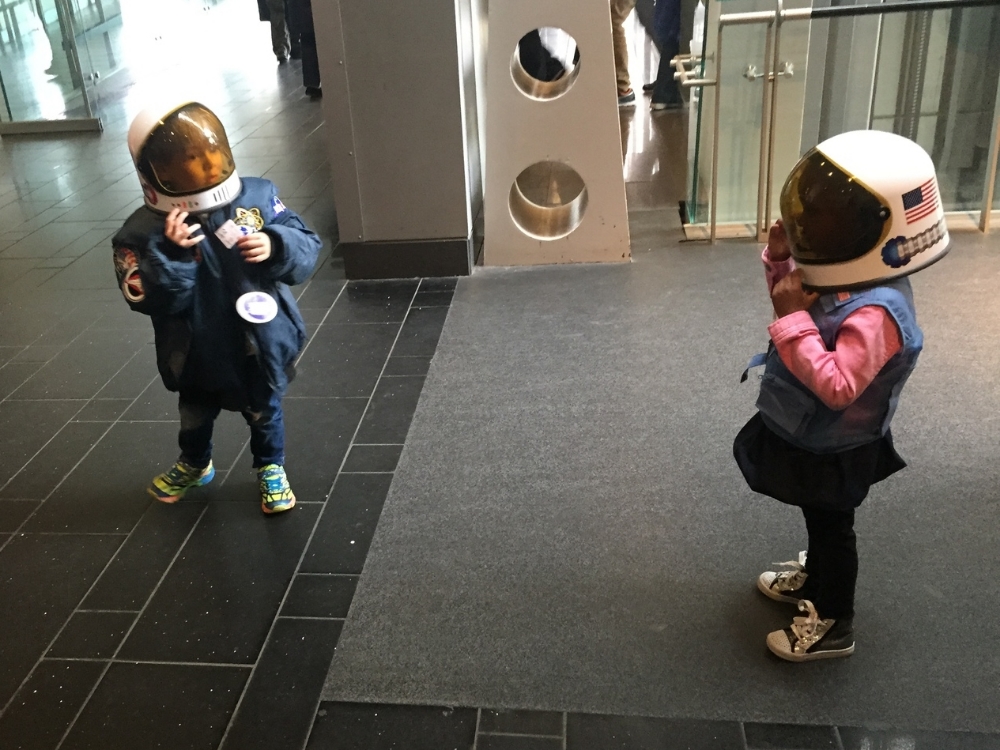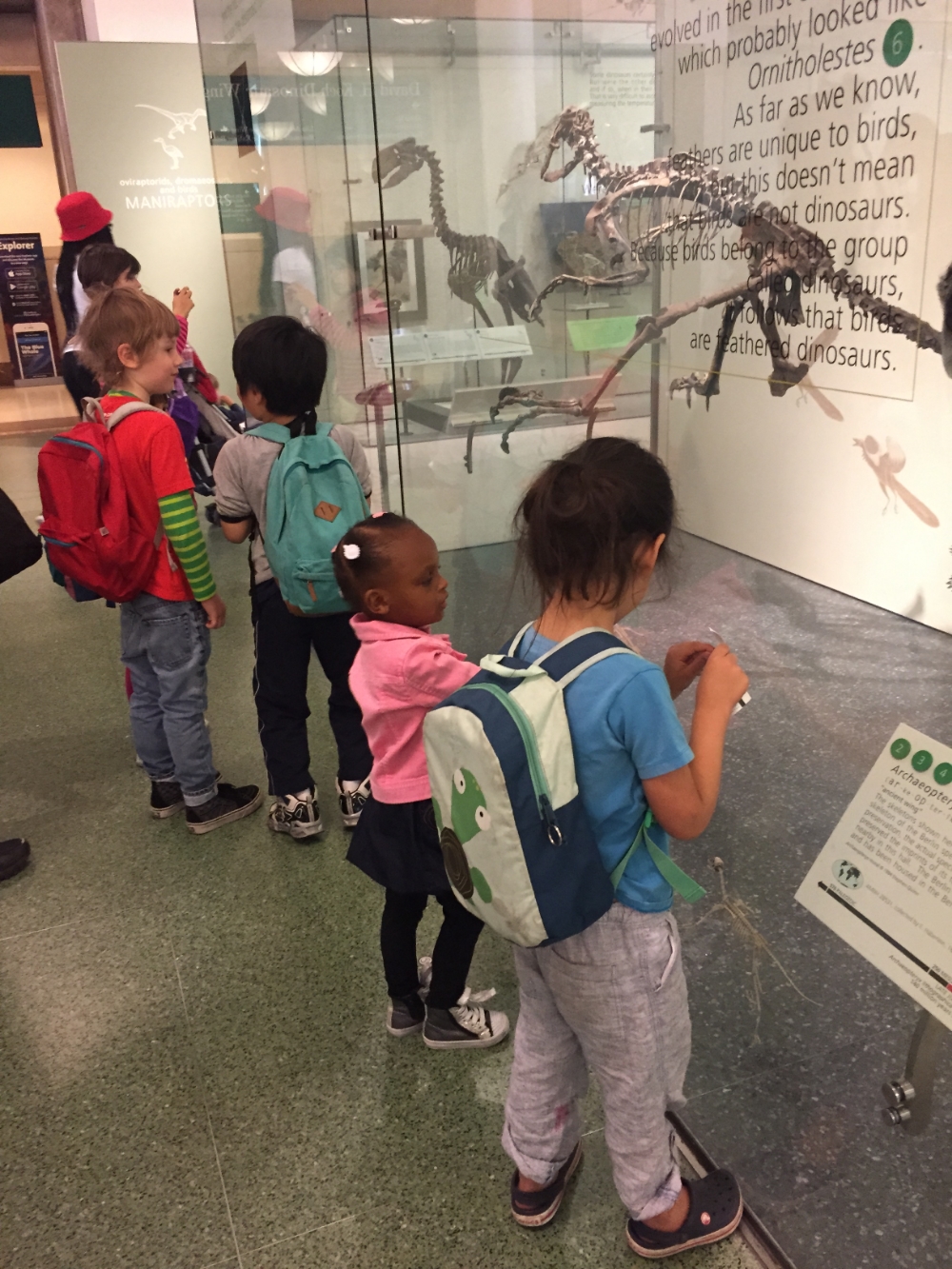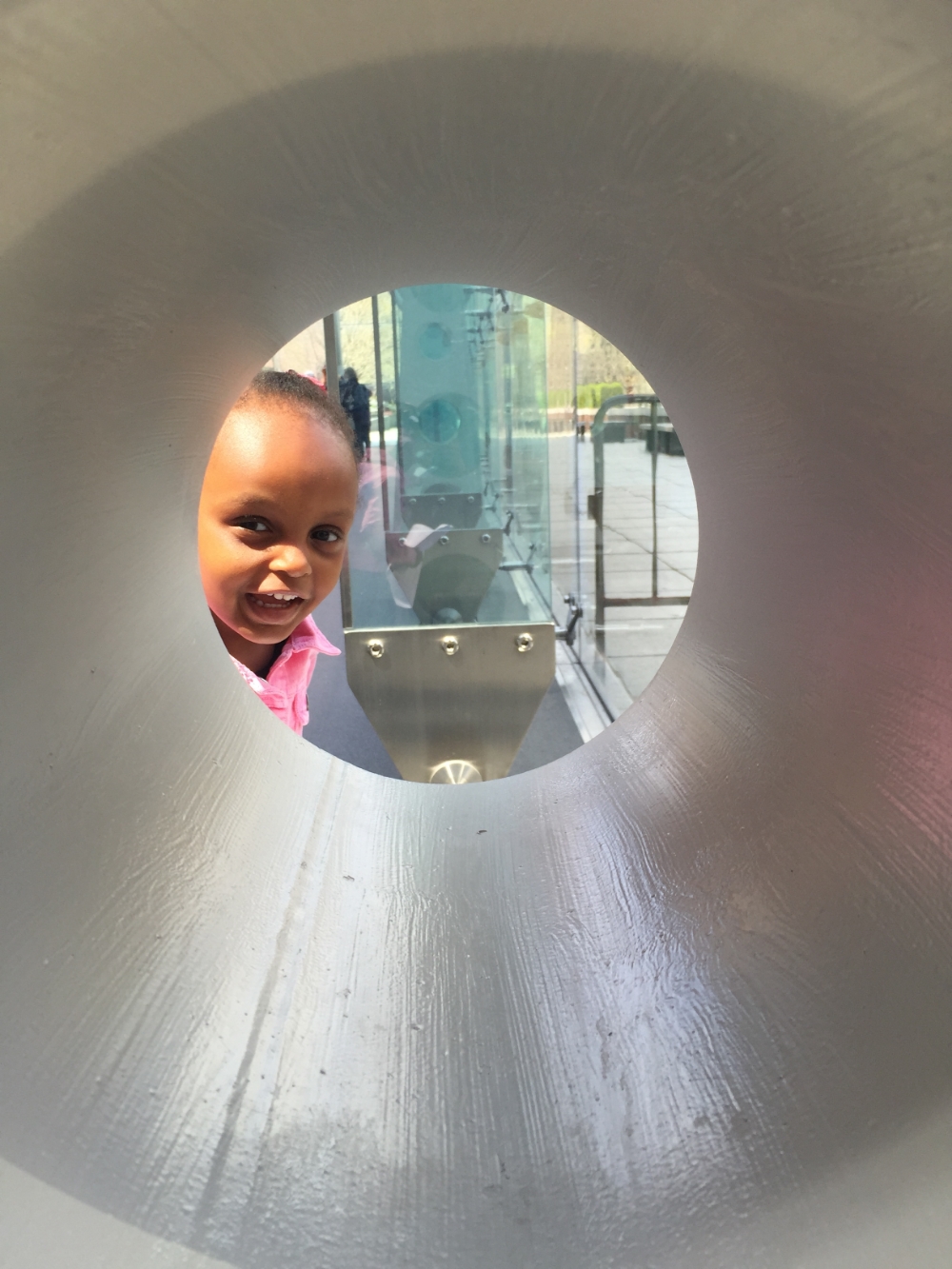 Wednesday morning, it was time to break out the maps of the American Museum of Natural History for democratic decision-making on how to plan the day. Off we went to the dinosaurs, the Hall of Biodiversity (good call, Takota and Jena), the Gems and Minerals Room and the planetarium (of course!). If you follow our Instagram @pono.nyc, then you witnessed Zuri's desire, undeniable, to be an astronaut! Afterwards, we walked over to the Diana Ross Playground for some Central Park outdoor play in one of the most fun playgrounds on the Westside. Julietta honorably took to the sandbox as a "monster" chasing the older Pono friends around in a game they invented themselves.
Comic Book Fridays...
This week kicked off the exciting new Friday project for the older Pono friends: the creation of a comic book. Sulaf, Roly, Towa and Jasper, under the whip-smart and creative tutelage of Julietta, will conceive and put together a story in comic book form. With the possibilities limitless, the kids embark on this self-selected journey. Stay tuned for this rapidly developing story!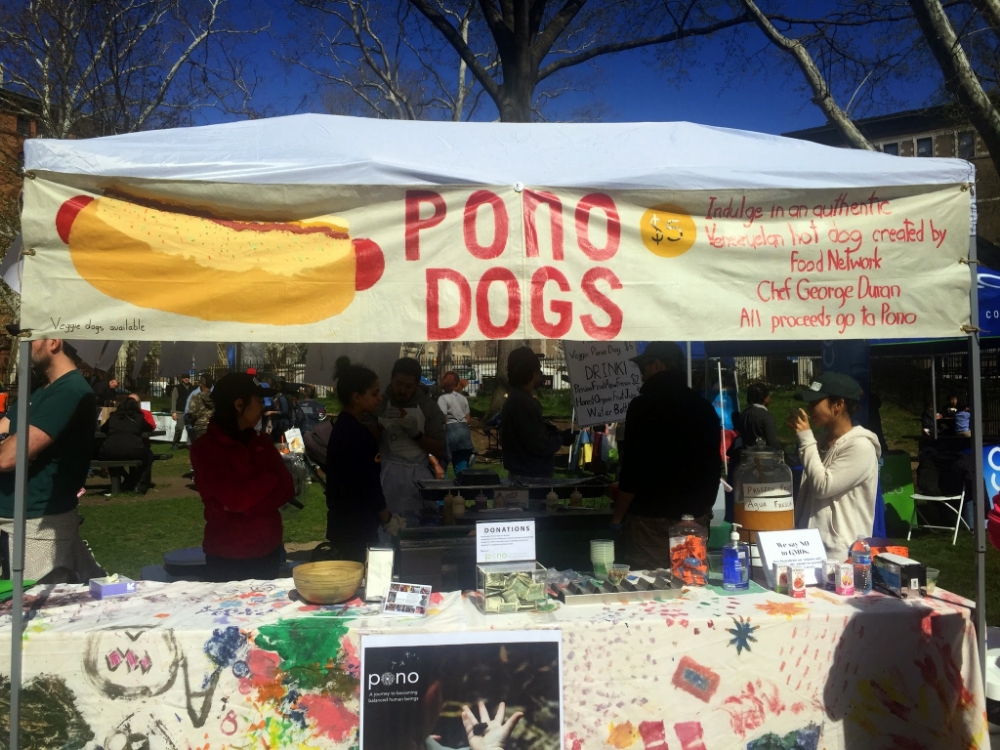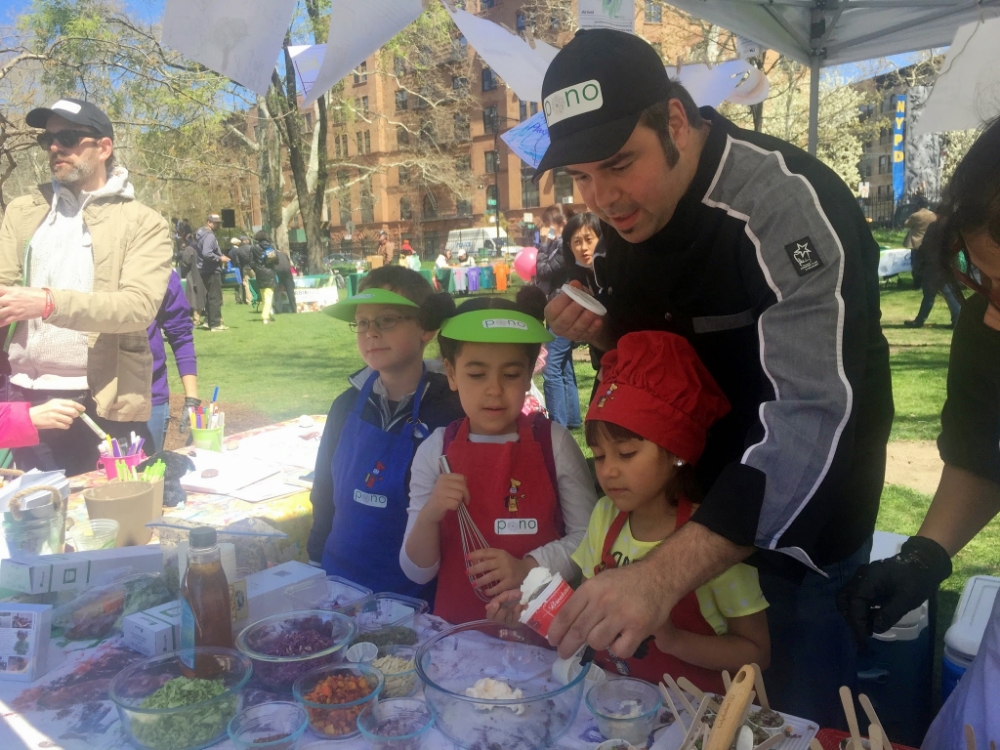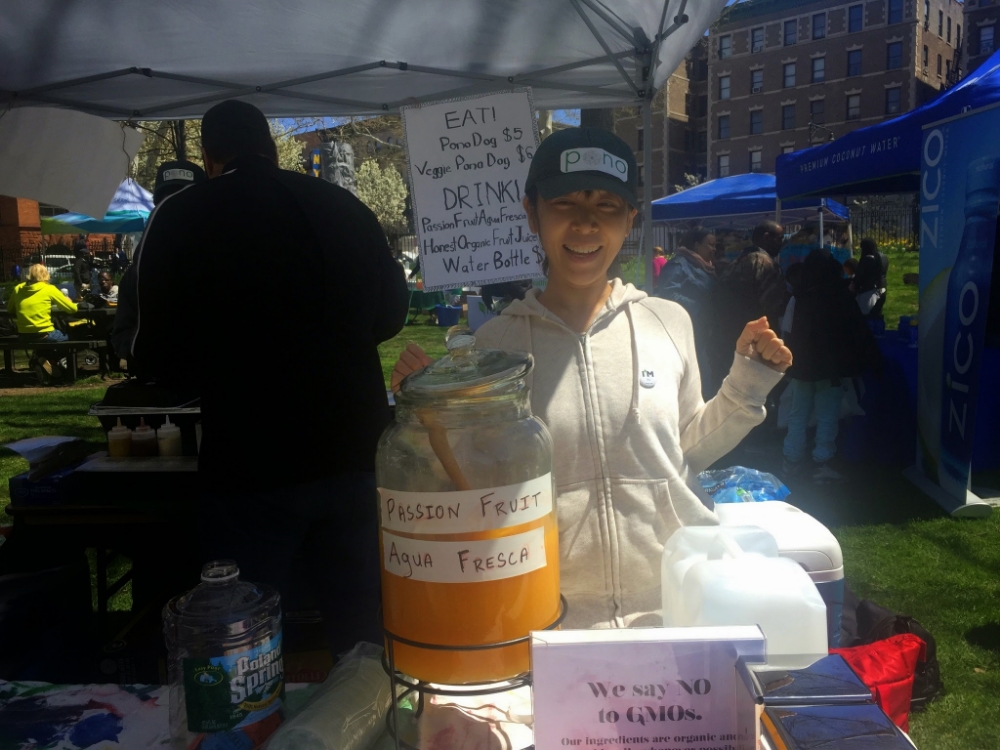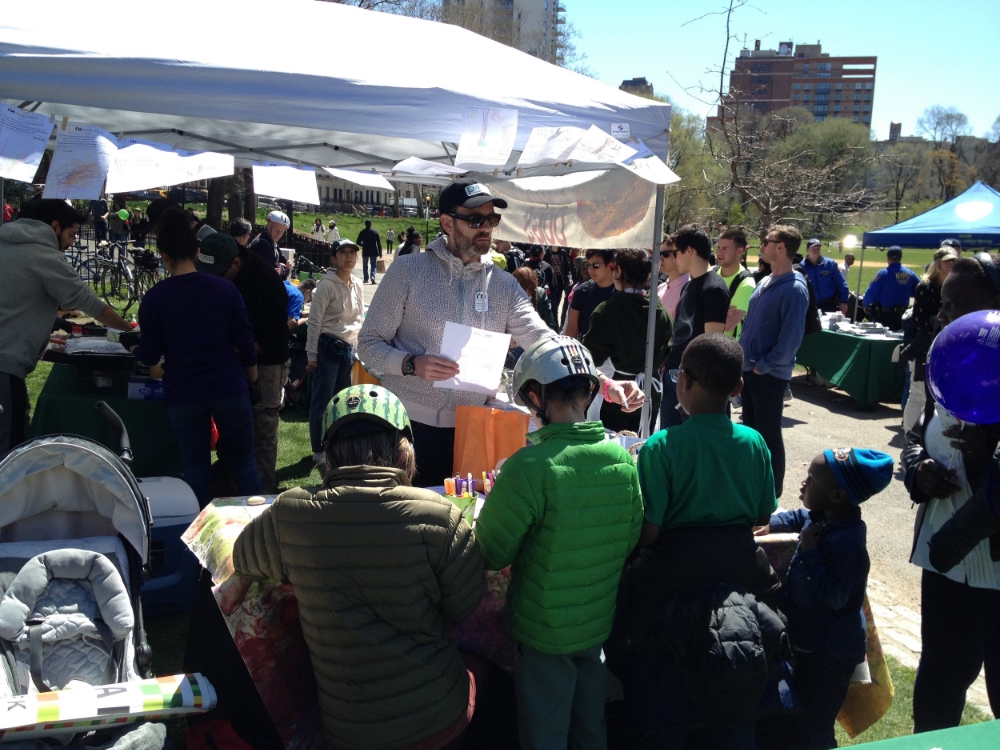 A million thanks to everyone who helped make the Pono Dogs and Tree Care tent at the Harlem Parks to Parks Earth Day event at Morningside Park a rousing success. The day was idyllic, from the weather to the hard-working volunteers, to the steady flow of hot dog customers. With so many offering to help, Pono made a big and distinct imprint on Harlem with this occasion. A special thank you to Wild Olive Market, our neighborhood grocery store, for donating ice to Pono for this event. Great job, everyone!