Come and Follow Me
We ushered in May and everything burst into bloom at Pono! This week we enjoyed plenty of garden time, planted seeds and even spent an afternoon learning about floral art.
Returning teacher Julia Foote led the children in a light-hearted ballet class Monday morning. Classical music filled the air as the kids practiced their ballet positions, performed grand jetés across the floor and created their own jumps, too!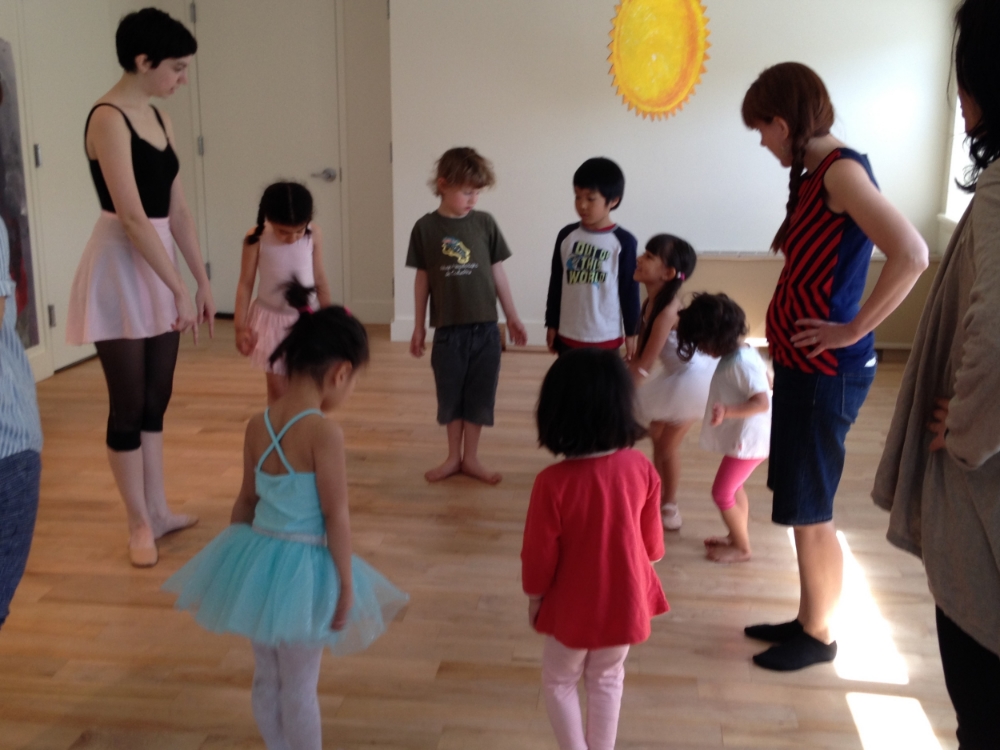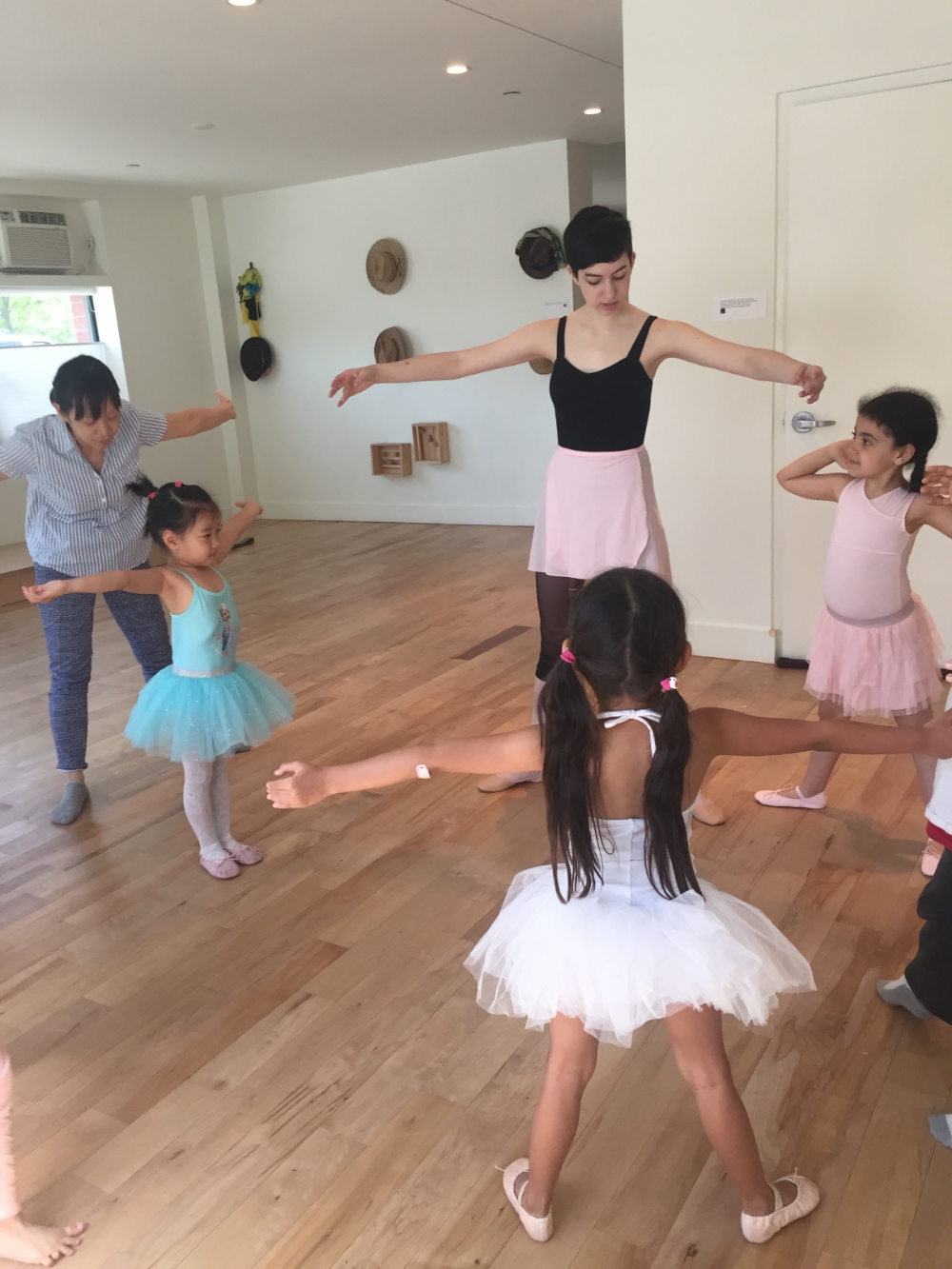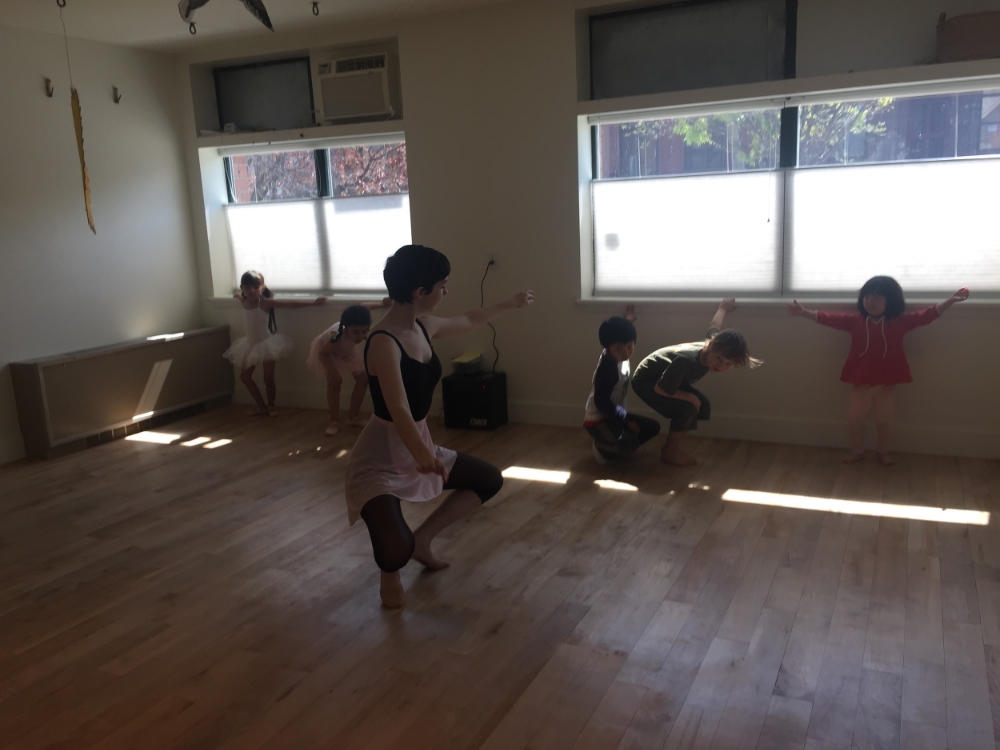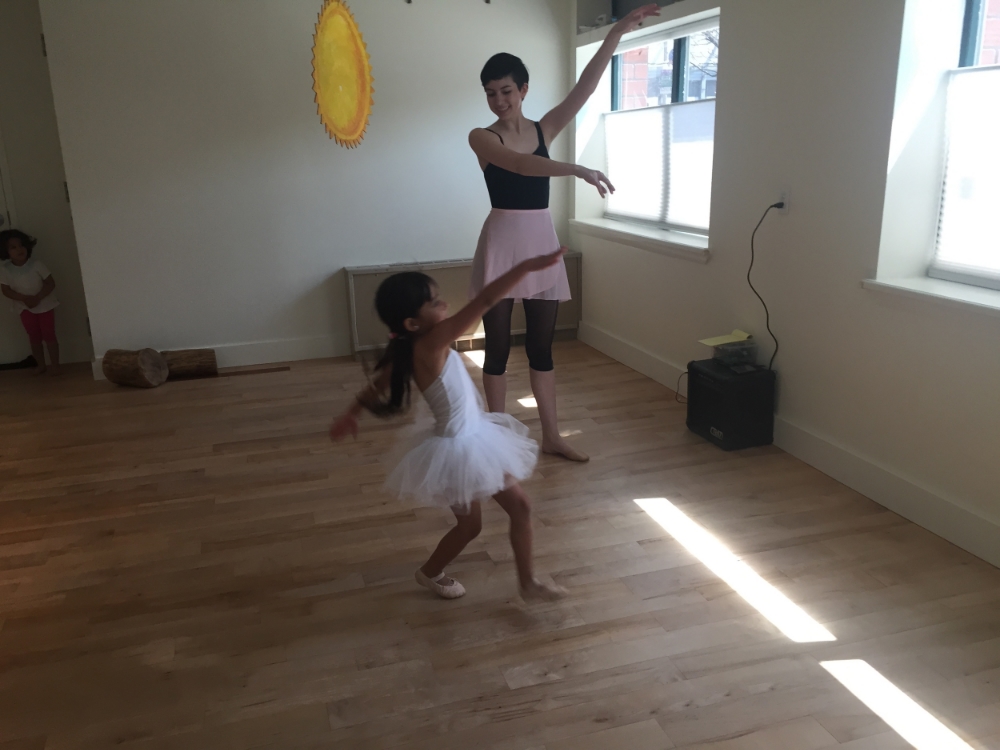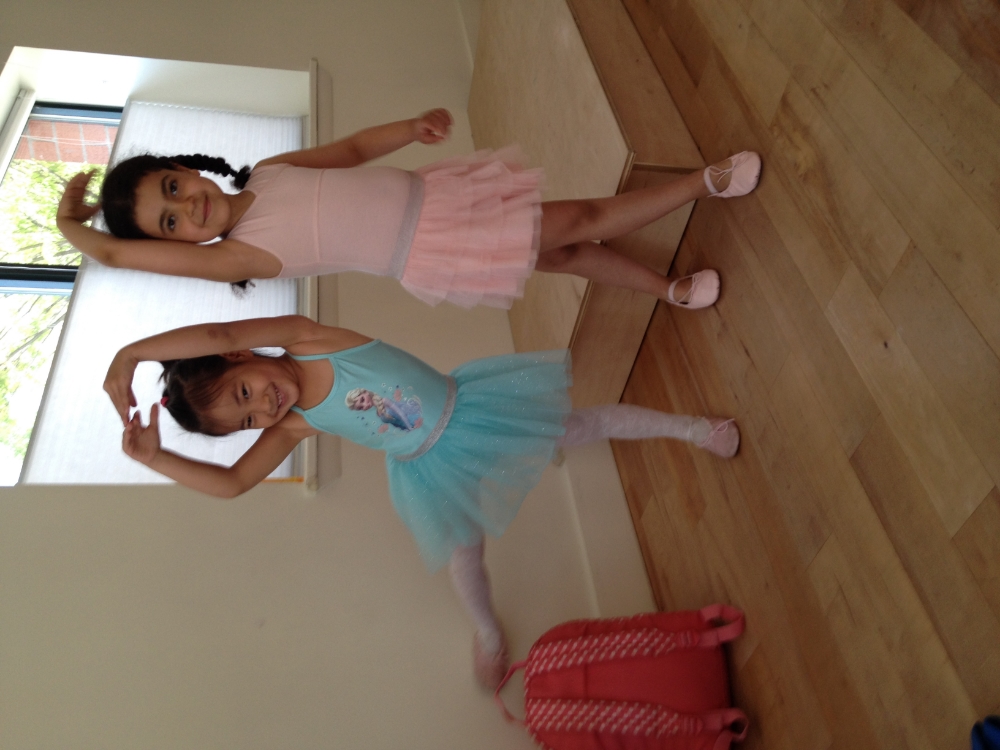 Fran Pelzman Liscio came by Monday afternoon to introduce all of the Pono friends to creating botanical art. (Check out Fran's website www.punksandroses.com to see her artwork.) Using colored paper and clipped flowers and leaves, the children composed floral tableaus, while trading their materials with one another. It was a unique and colorful way to spend our Monday.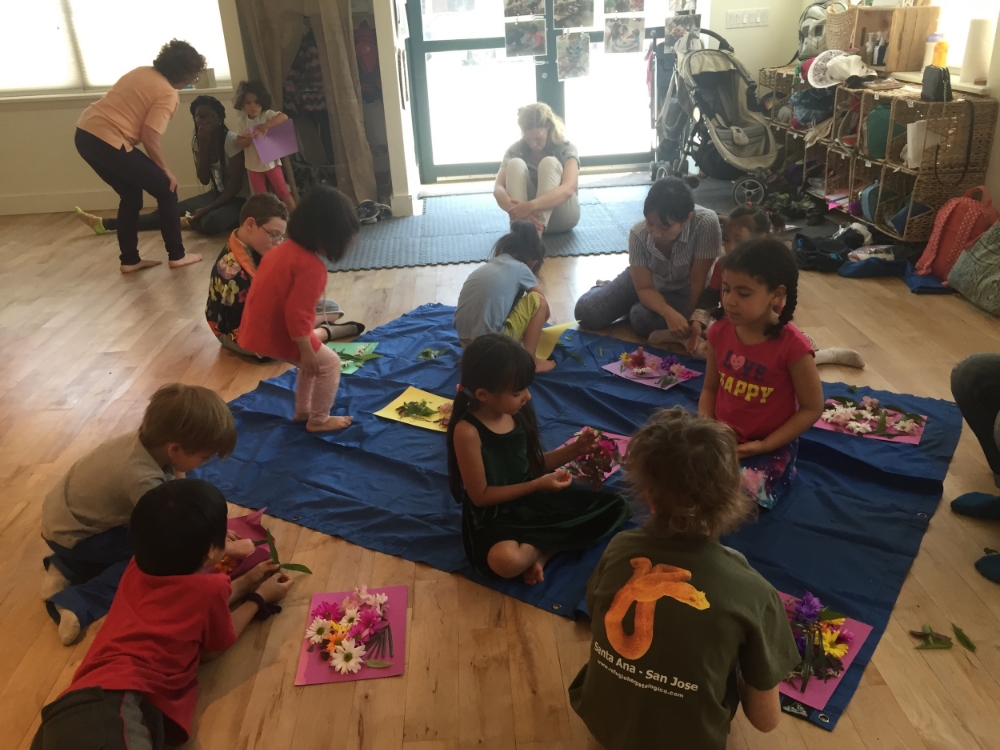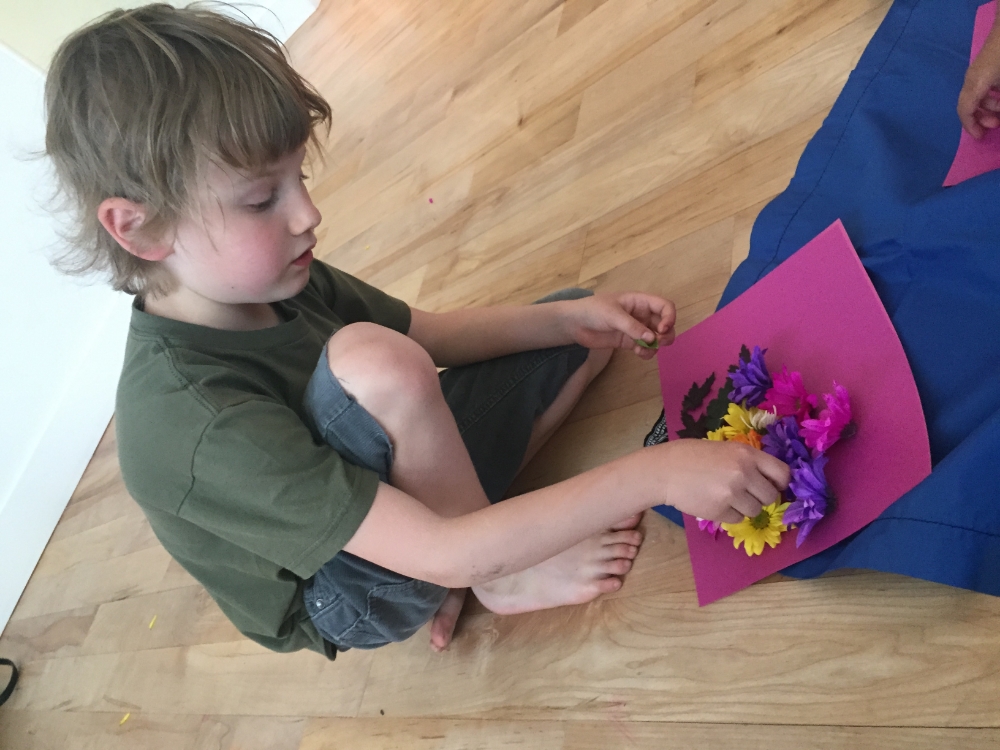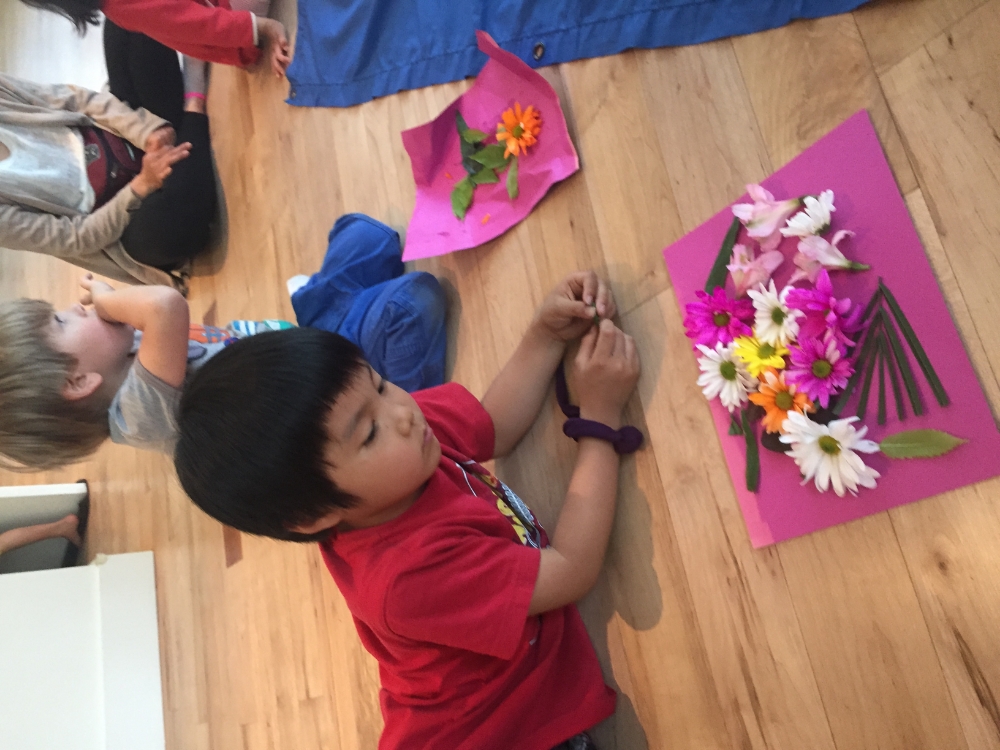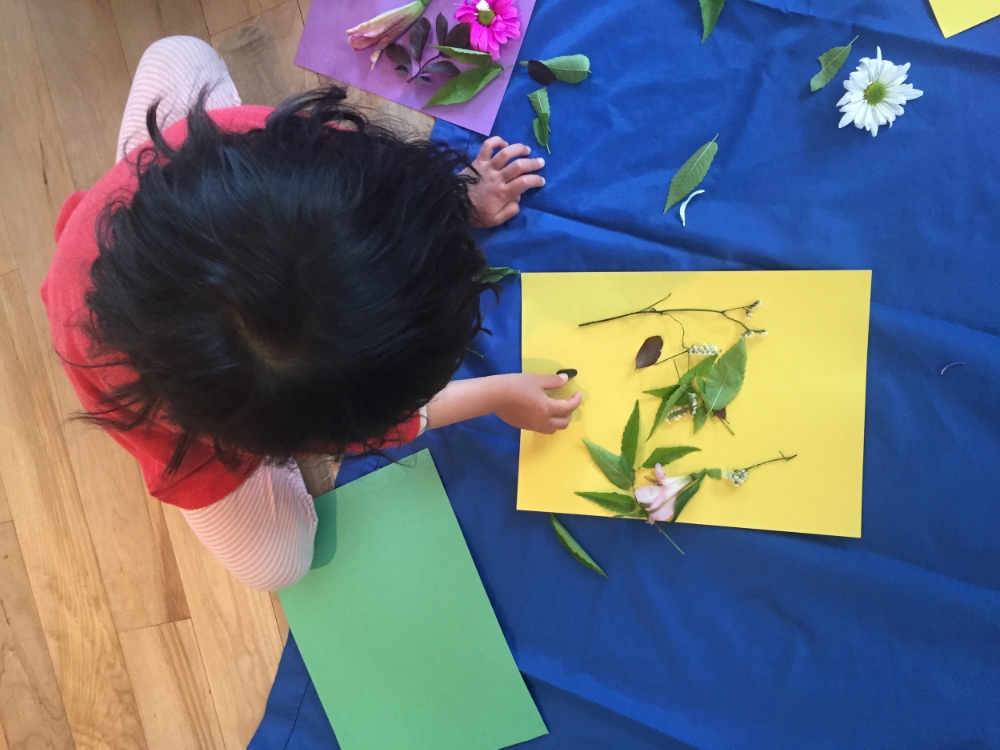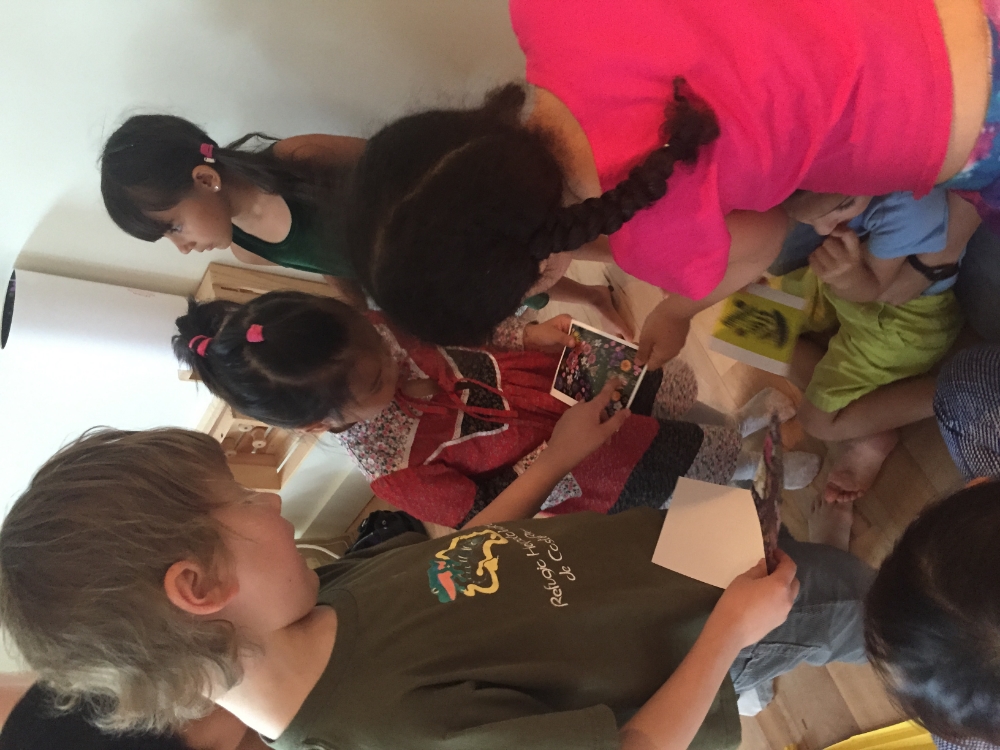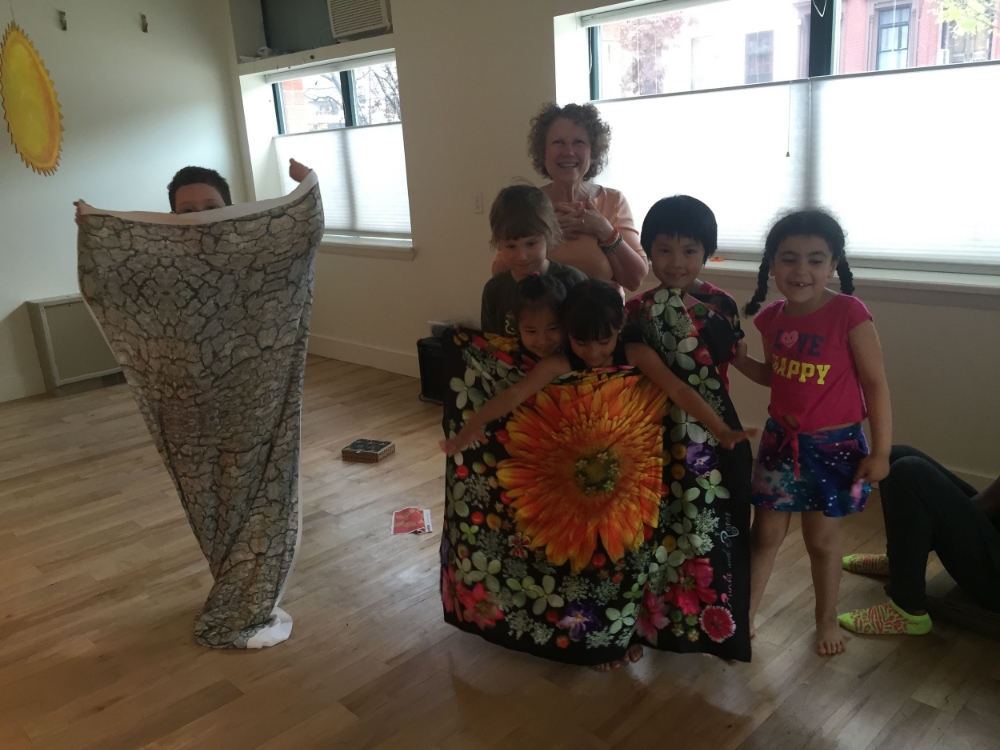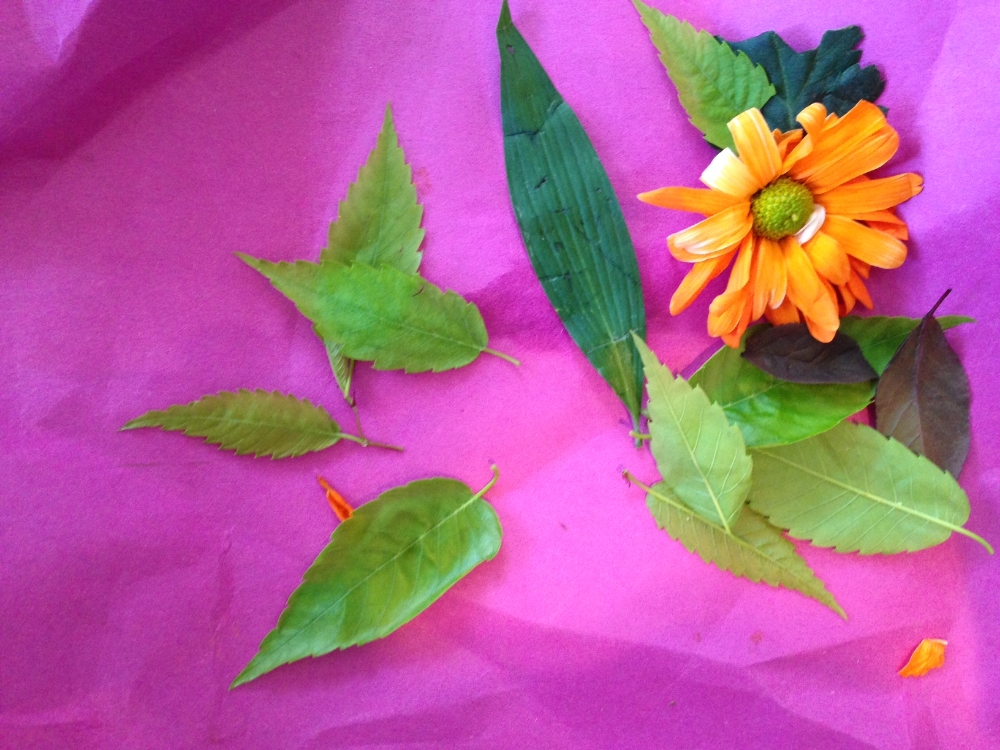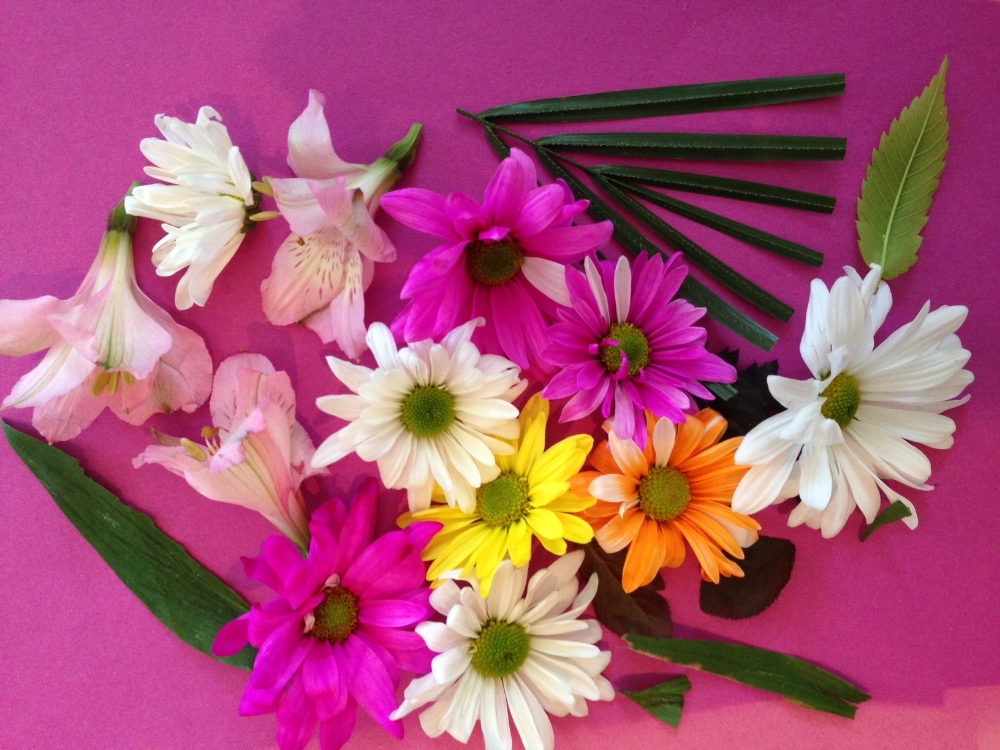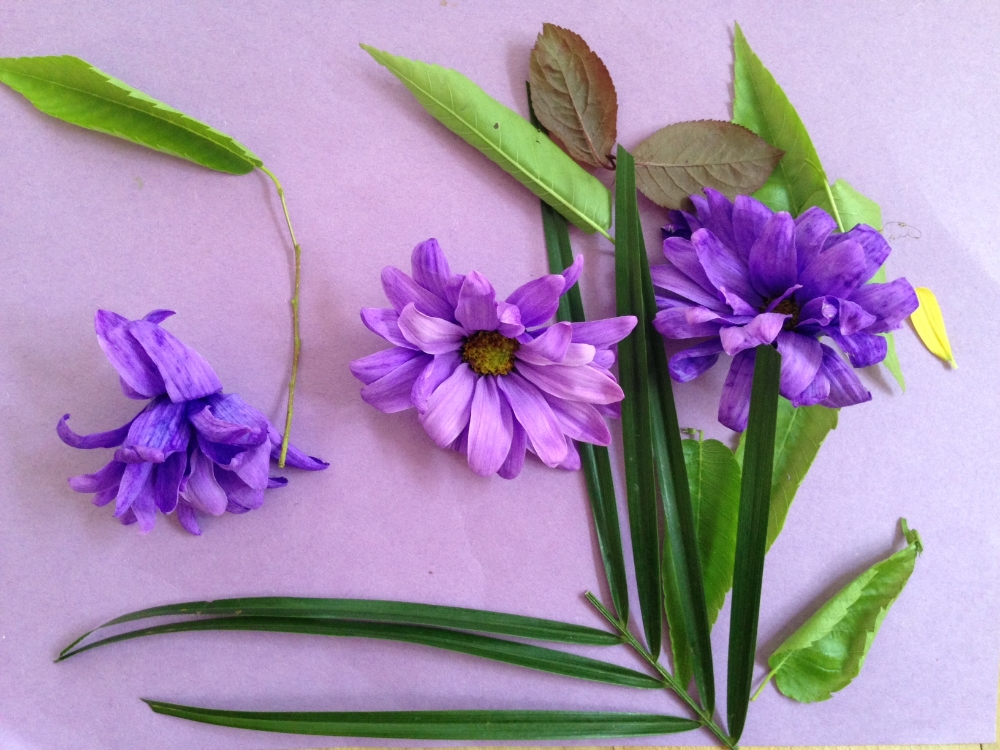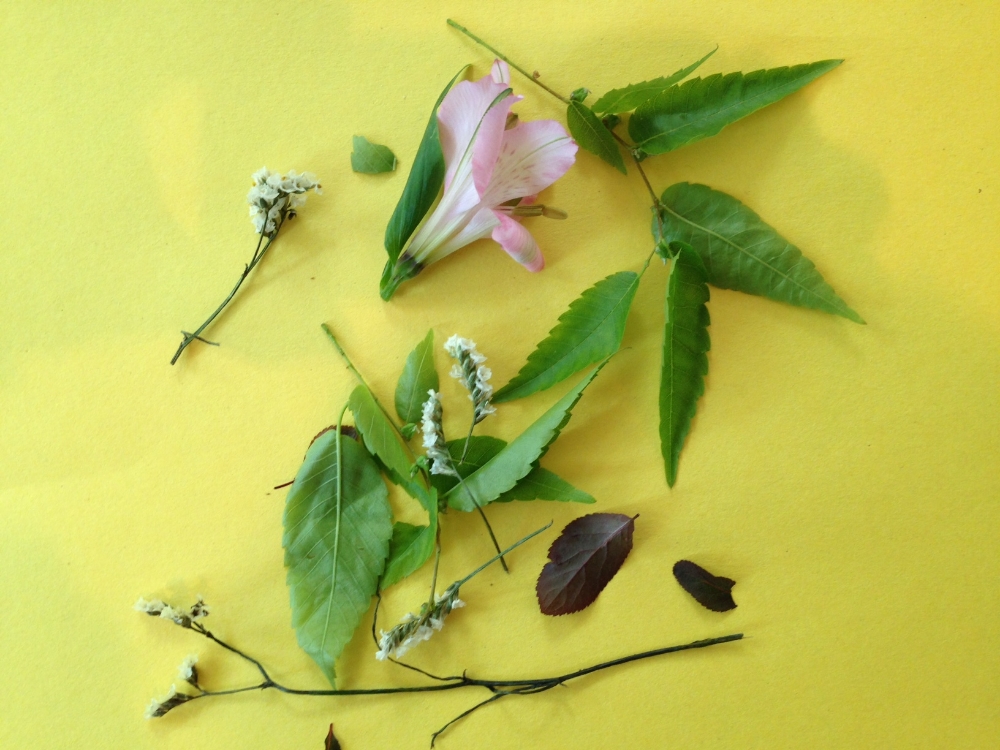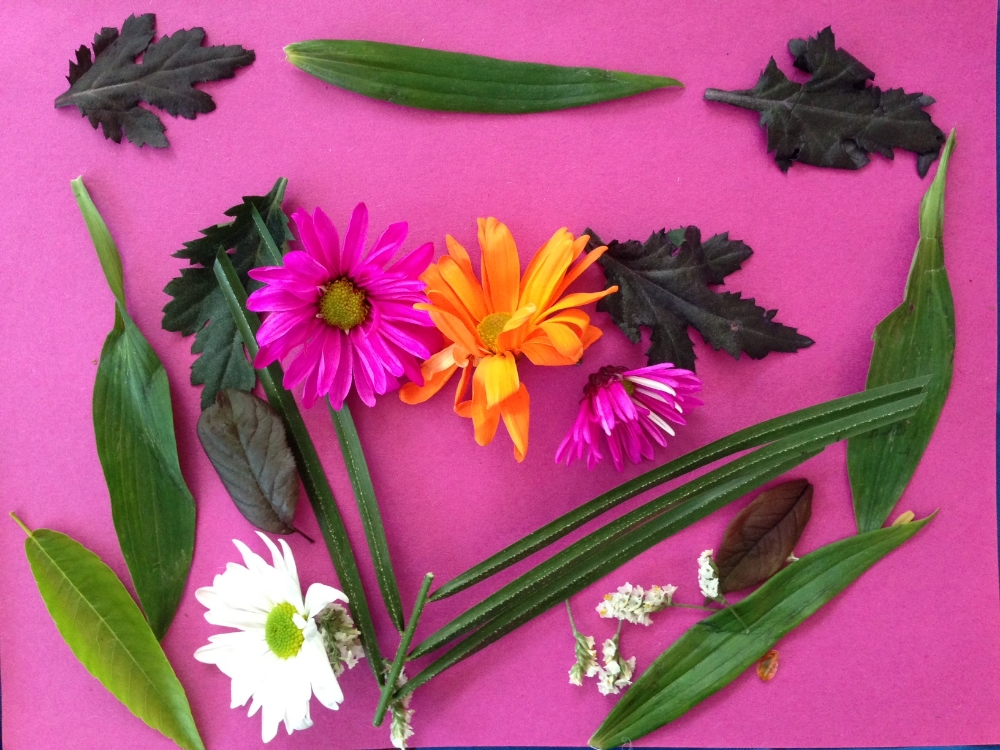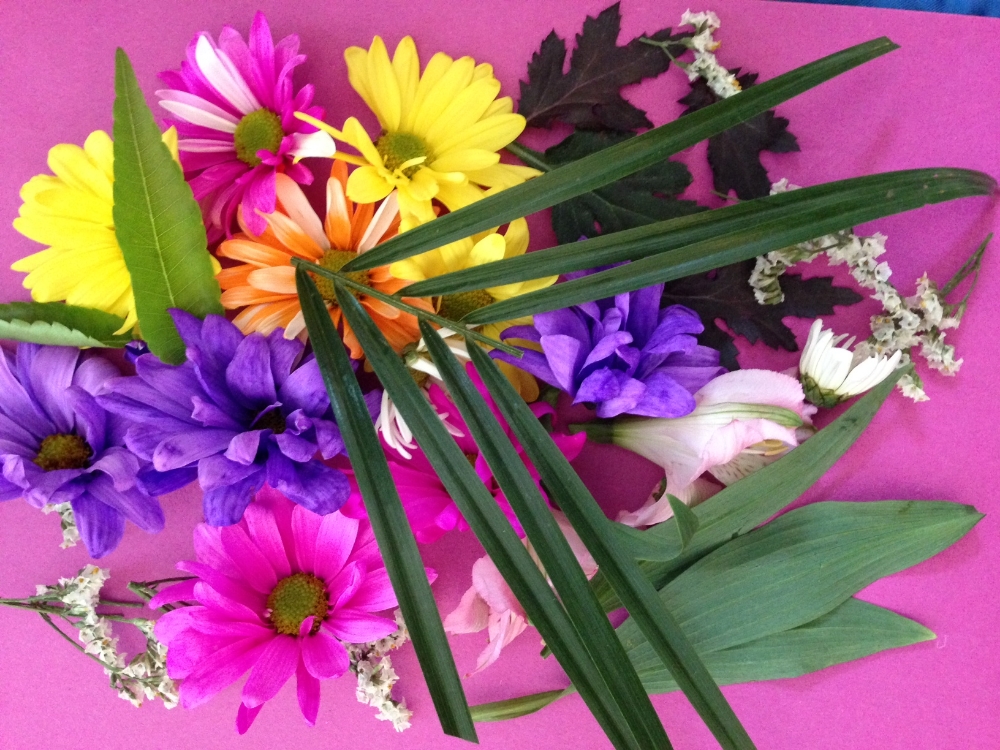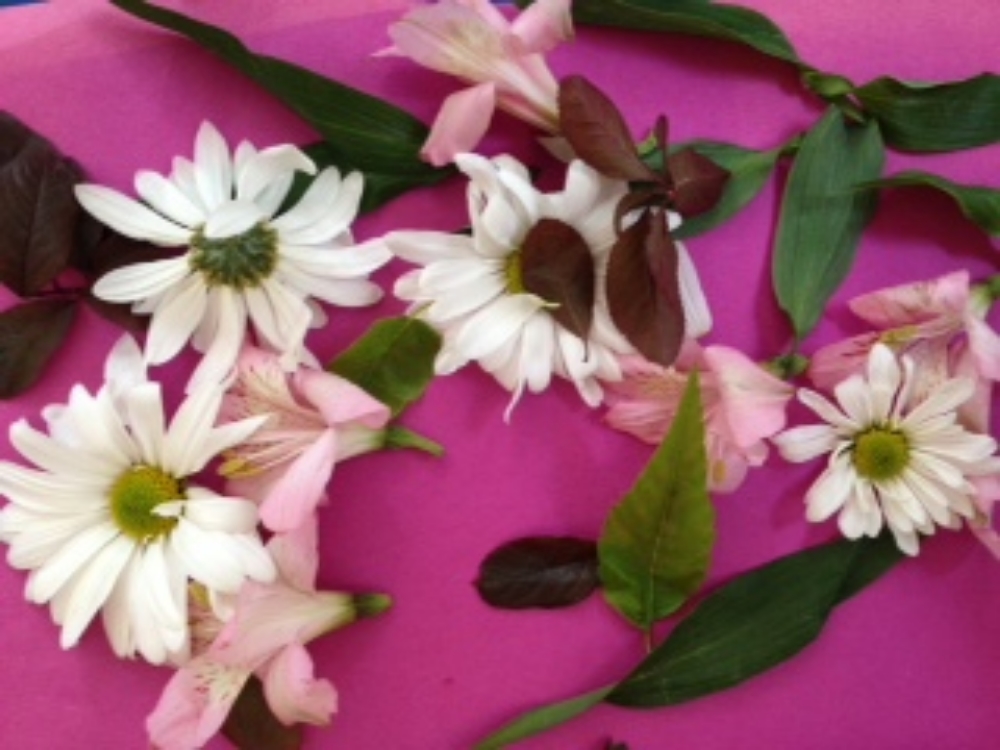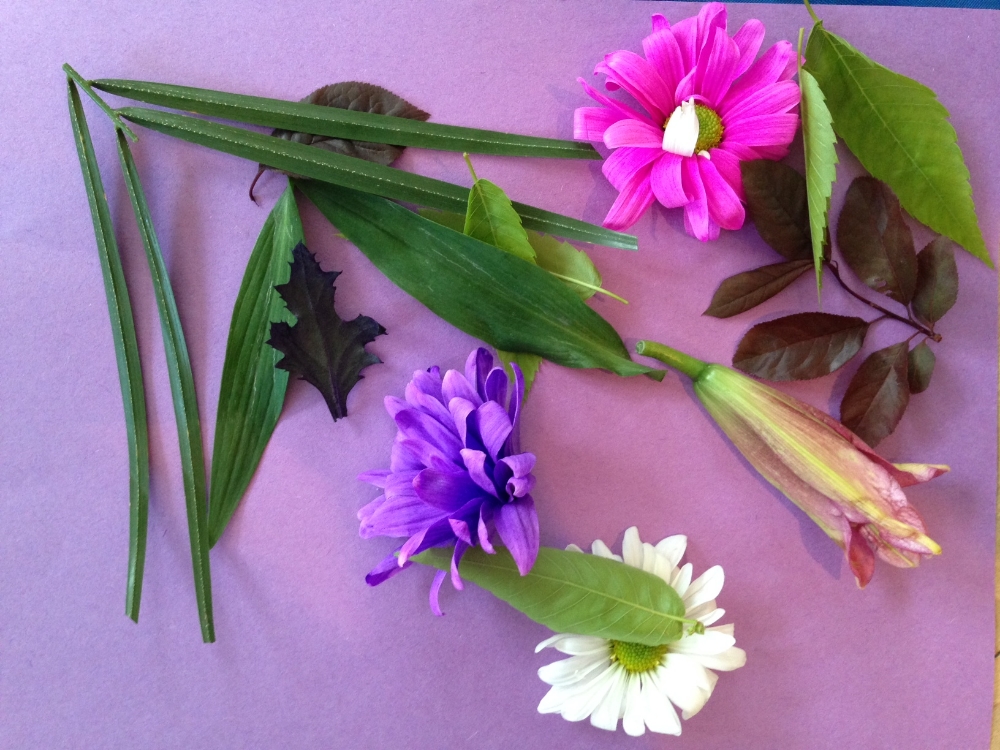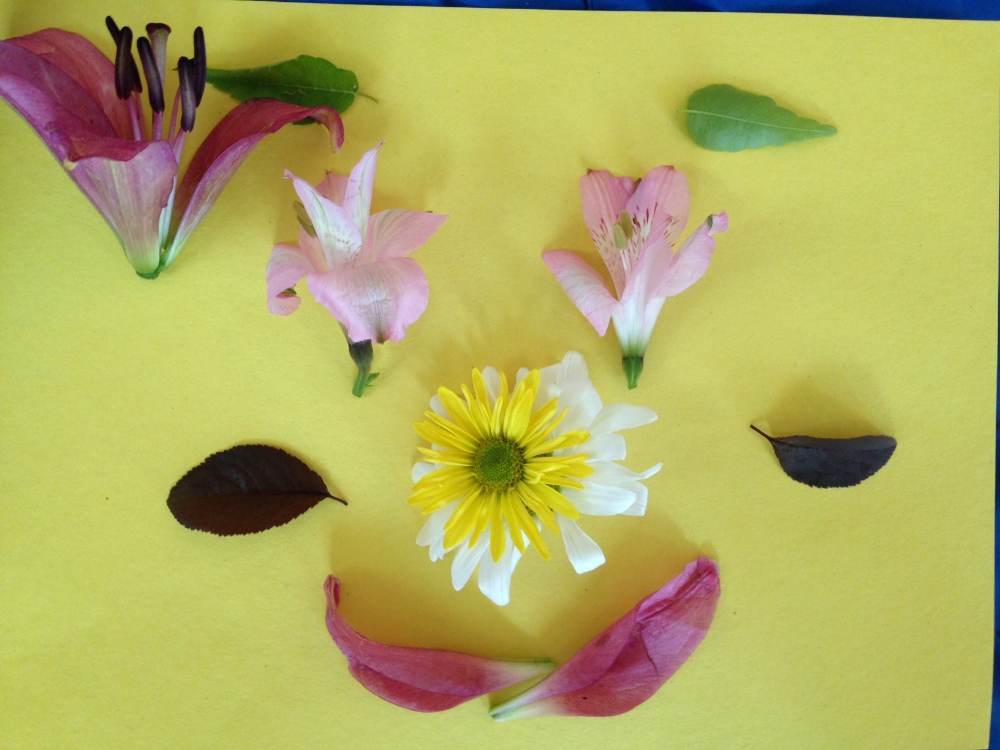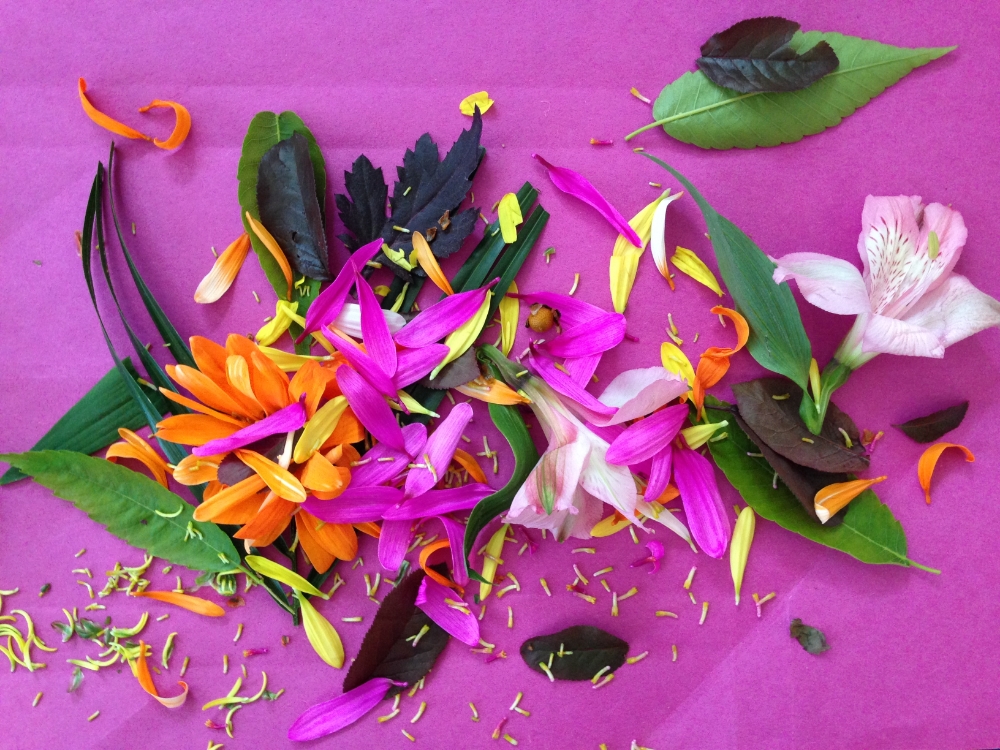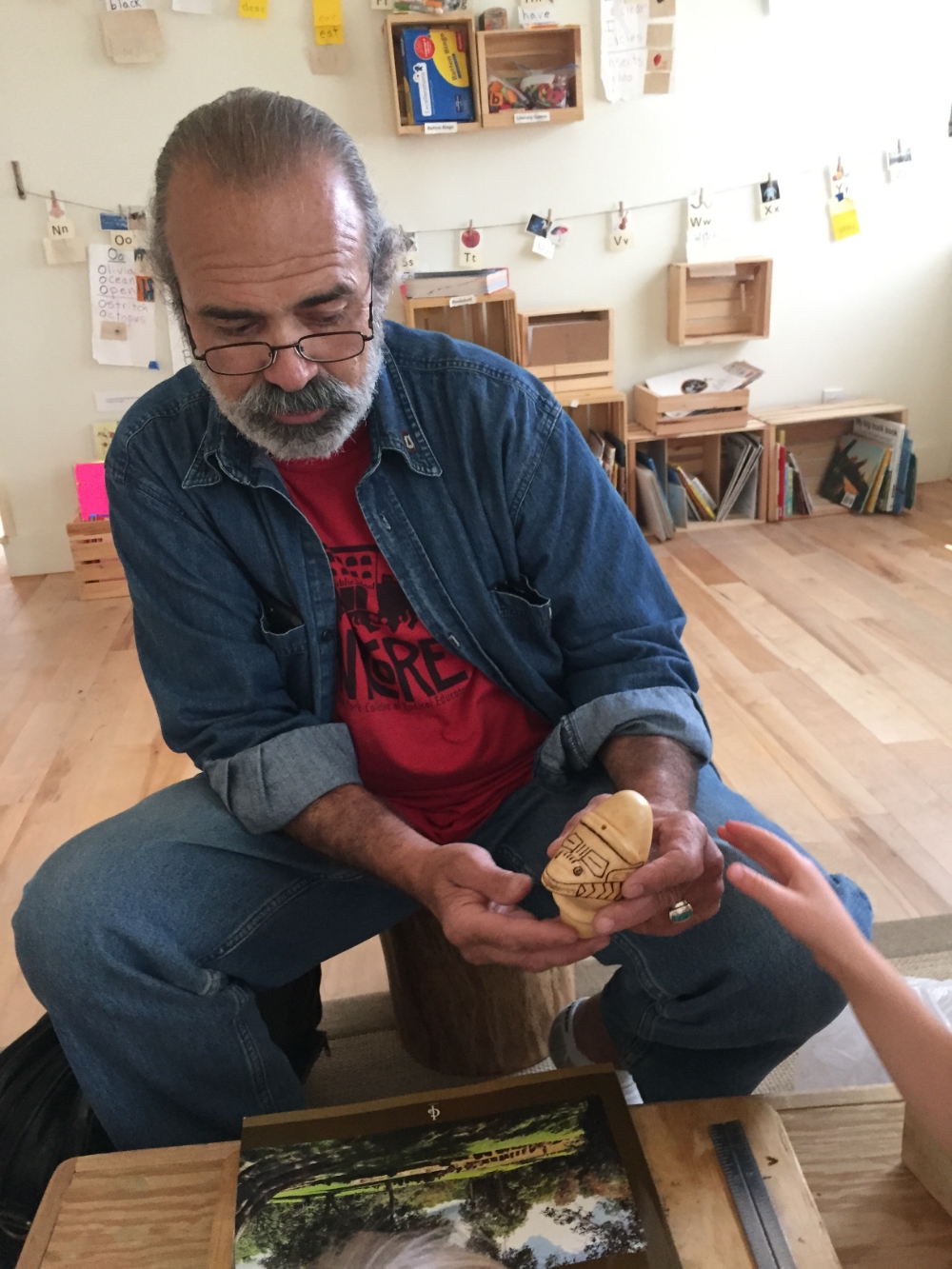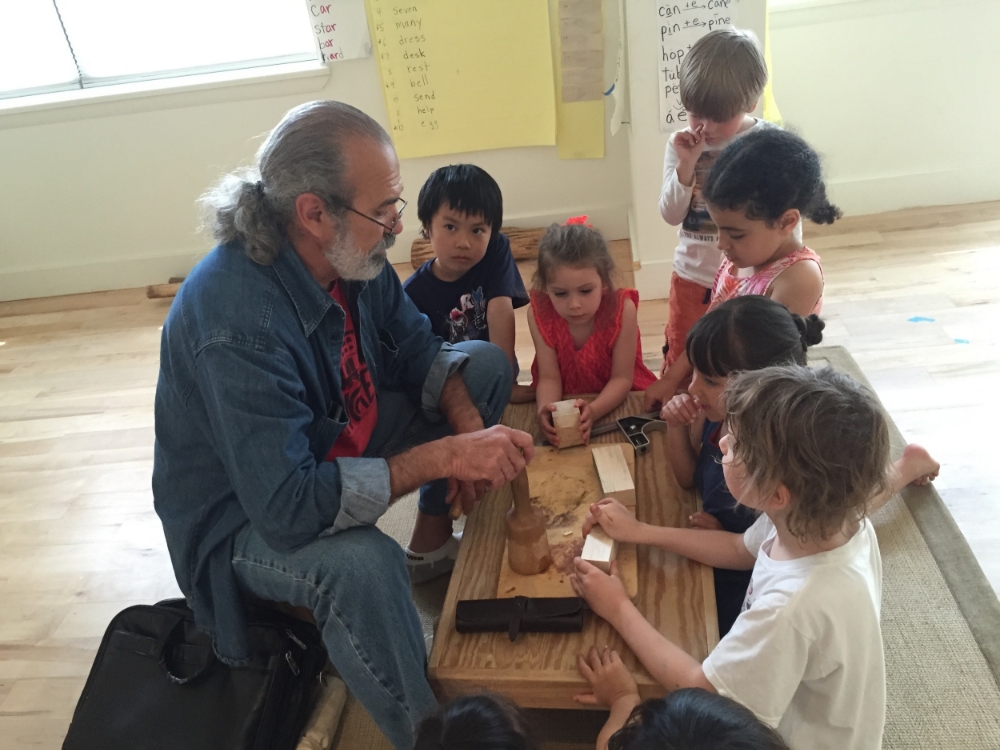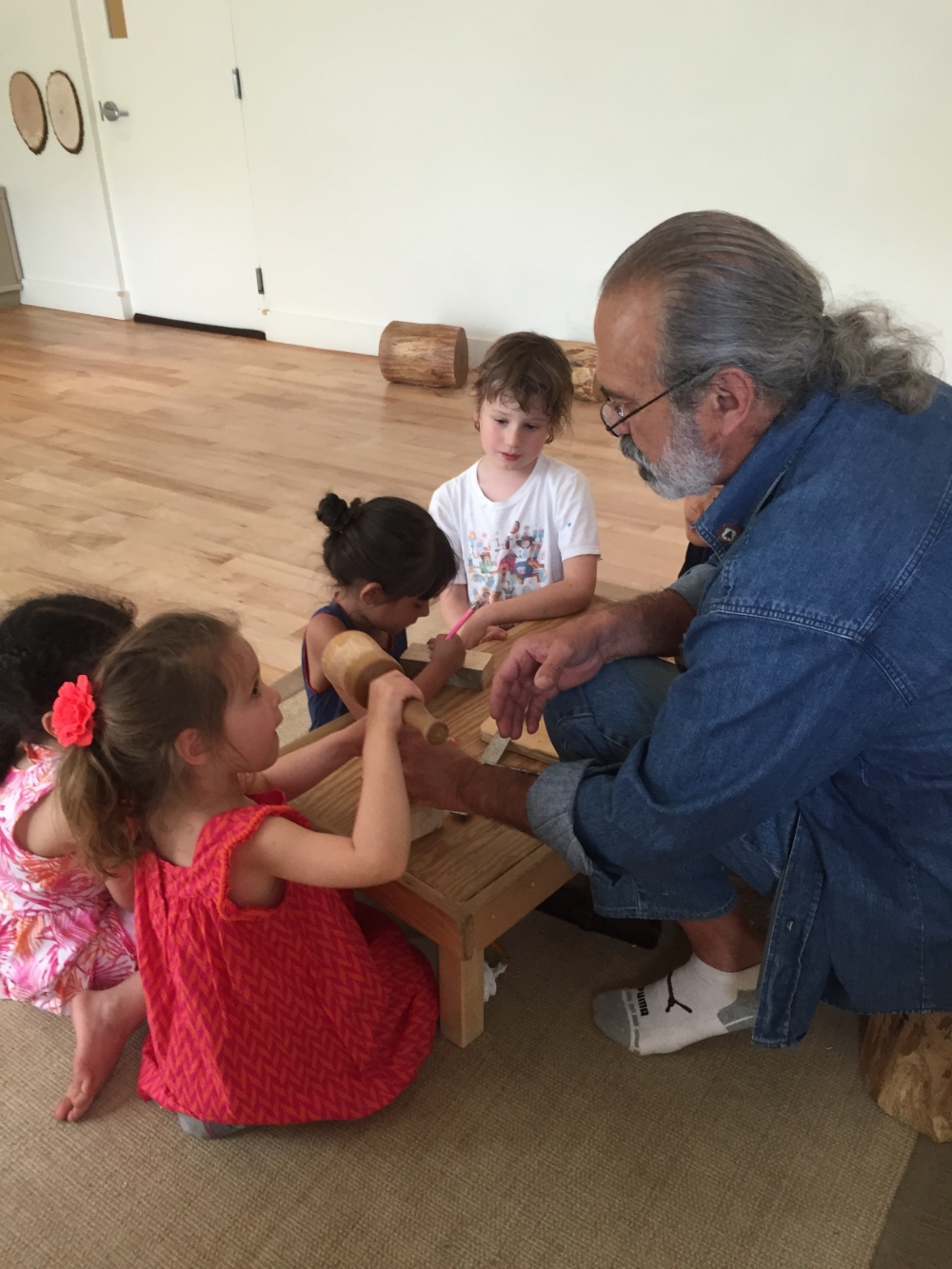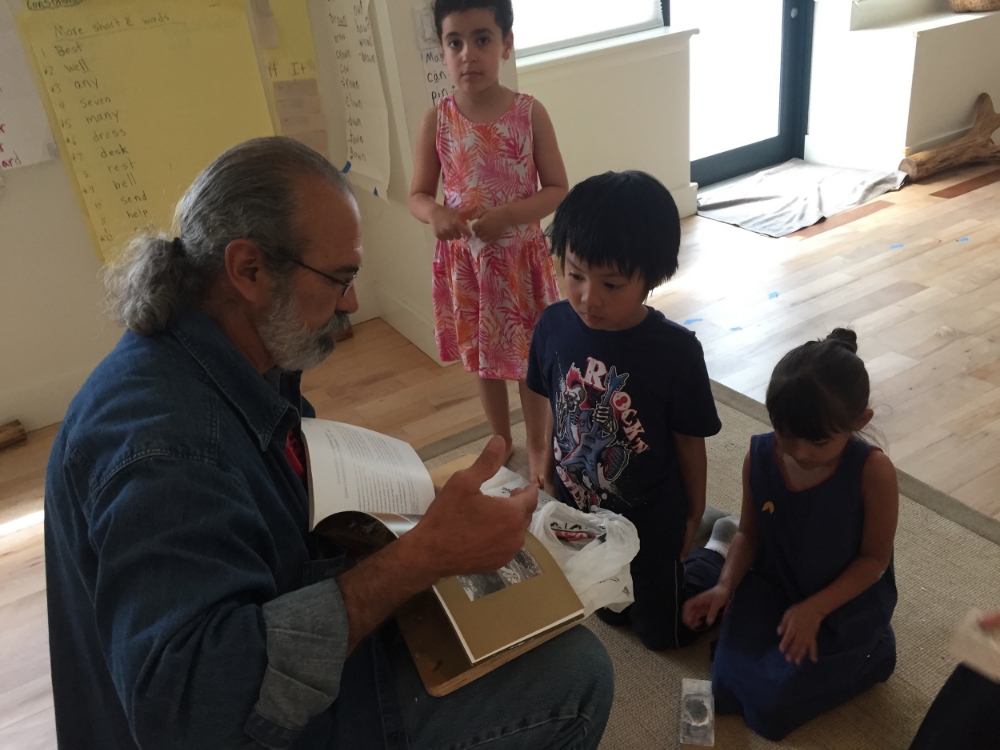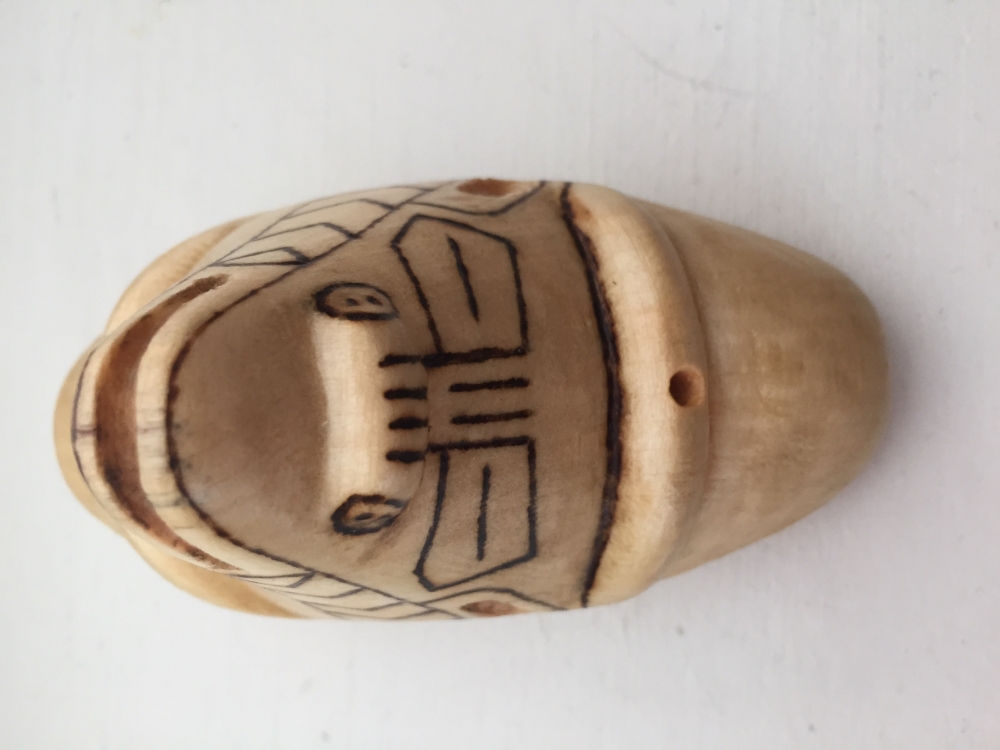 Jesús Mangual came back on Tuesday and the children now have the finished cemi, which we welcome you to see when you stop in for drop-off or pick-up! He also brought fresh blocks of wood for the kids to take turns carving their own designs. After woodcarving, Jesús spent time talking about and showing a photo book about the natural beauty of Puerto Rico.
Meanwhile, Back at the Ranch…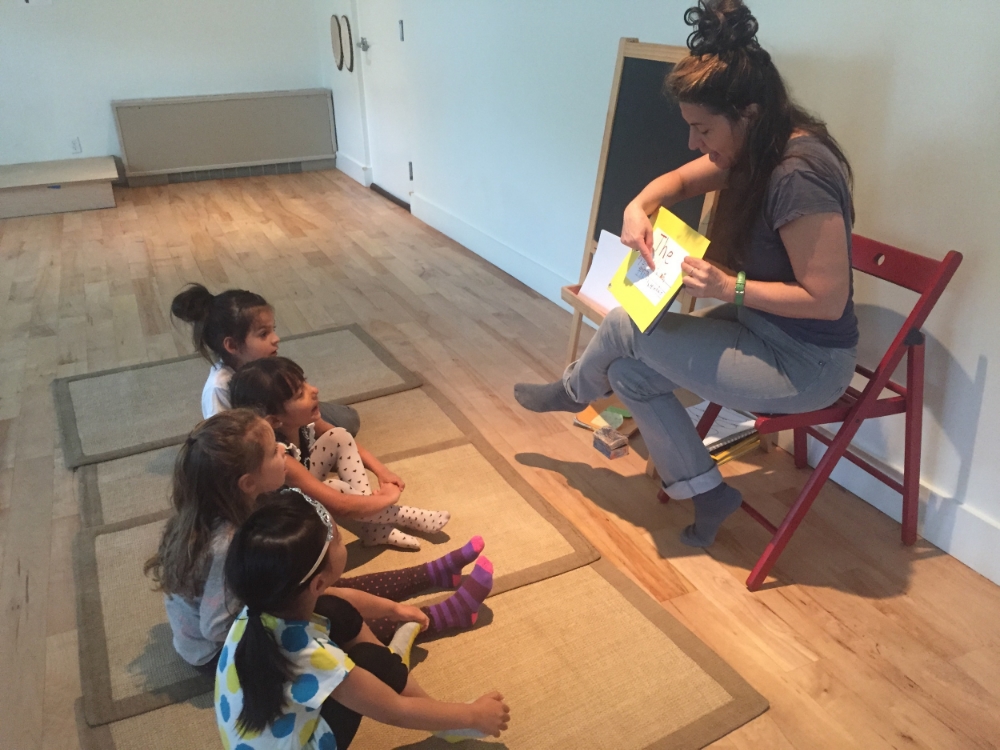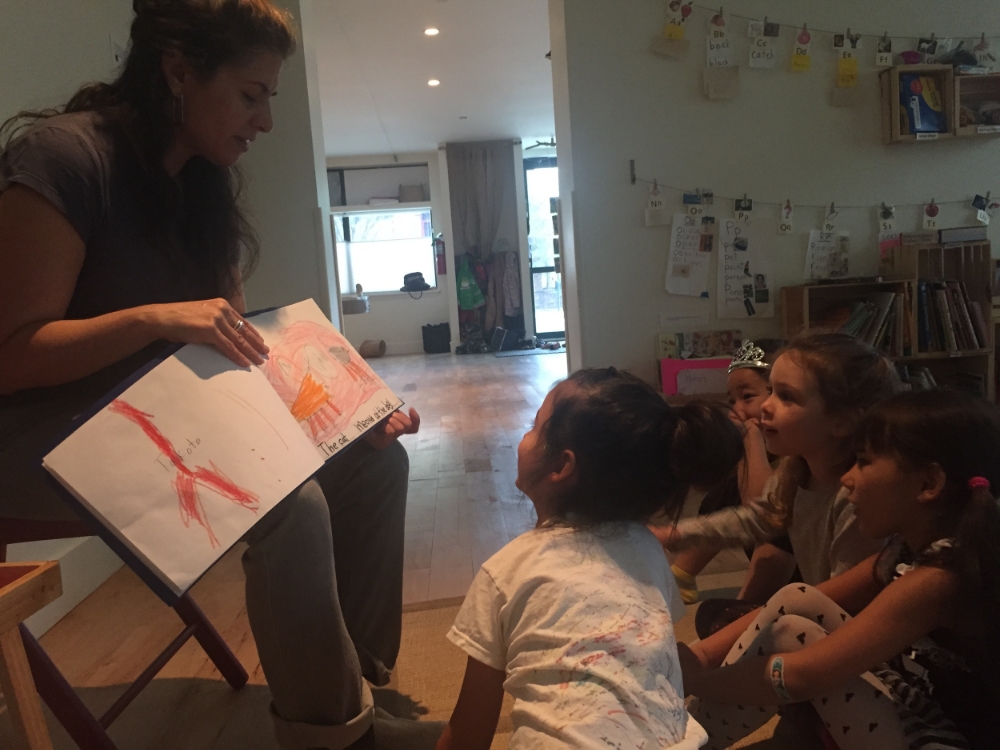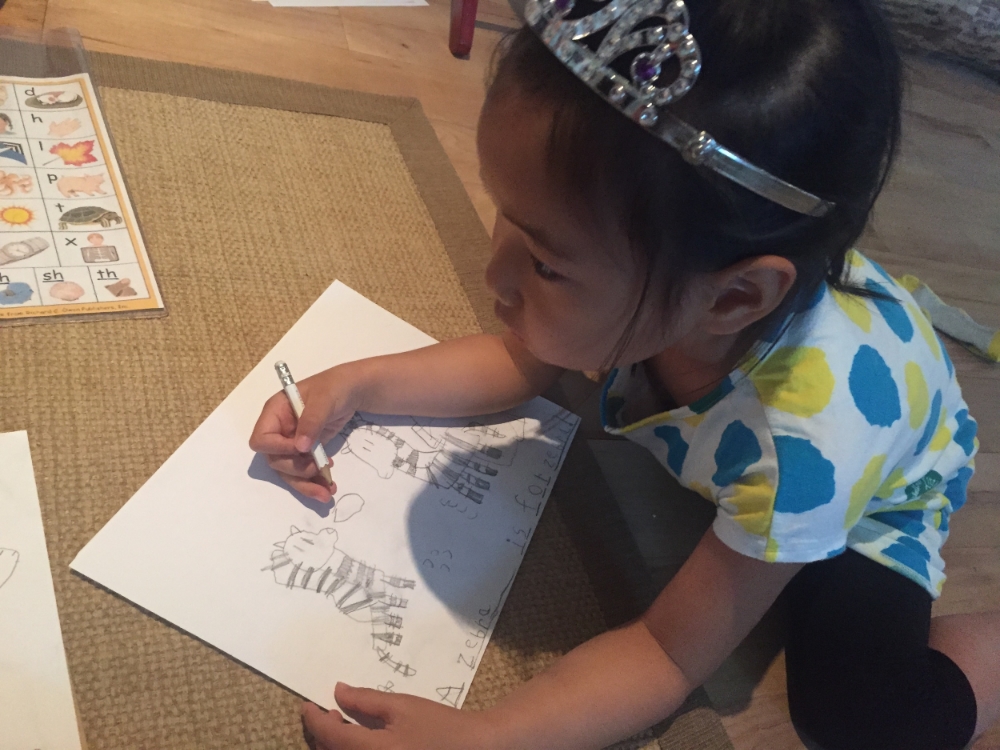 In Literacy this week with Julietta, the younger Pono friends started writing a "For" book while the older ones played charades, acting out different words.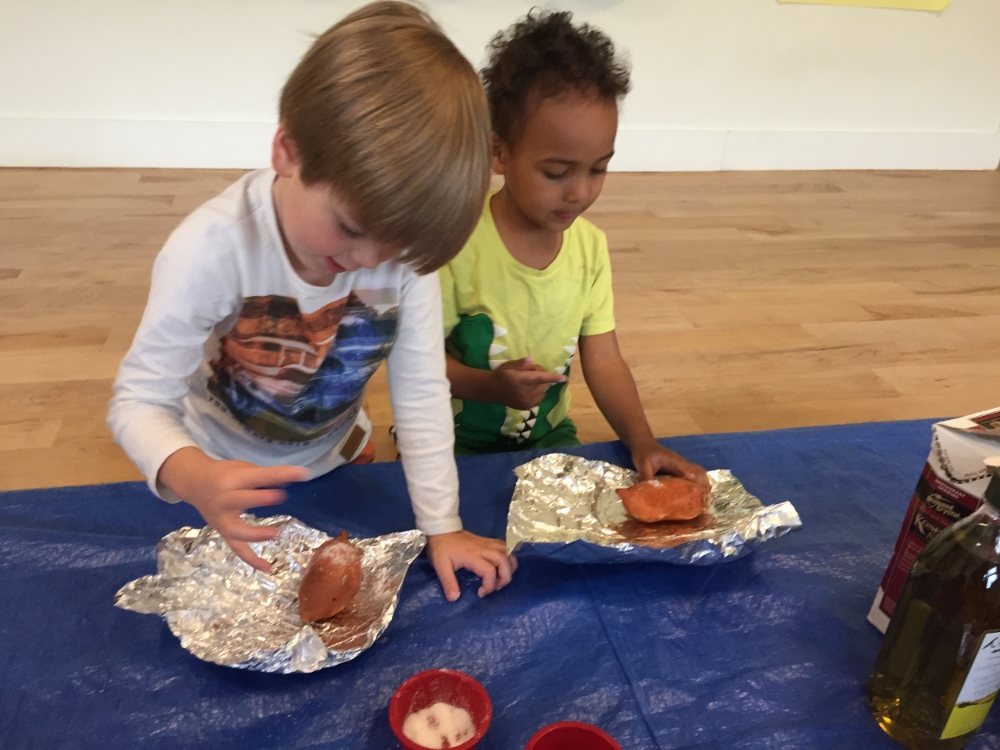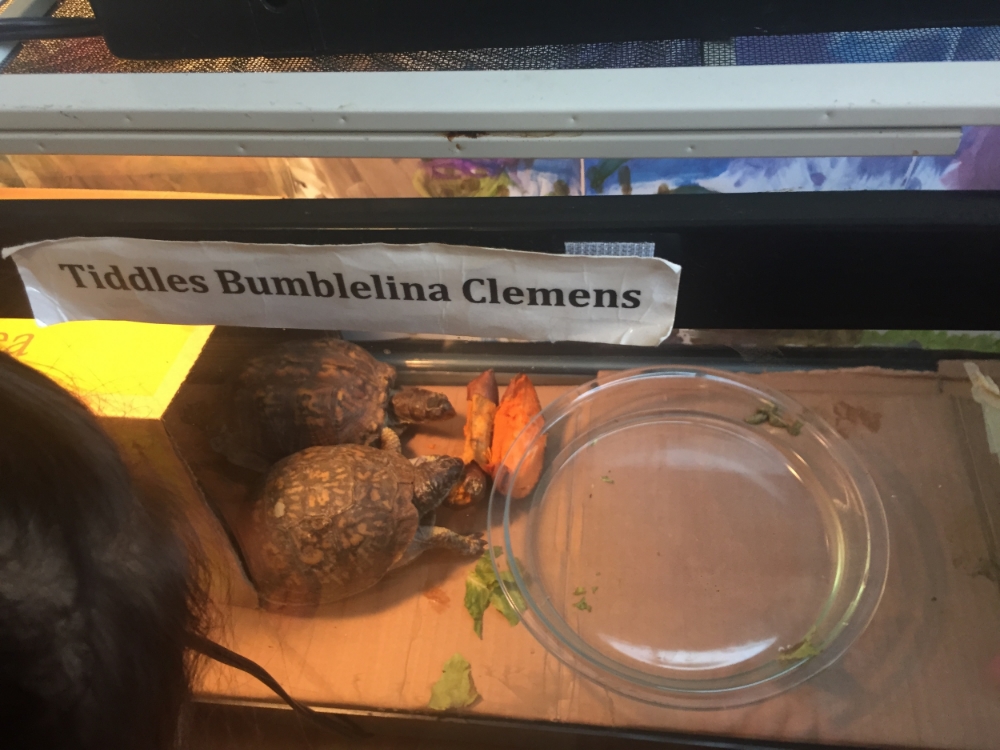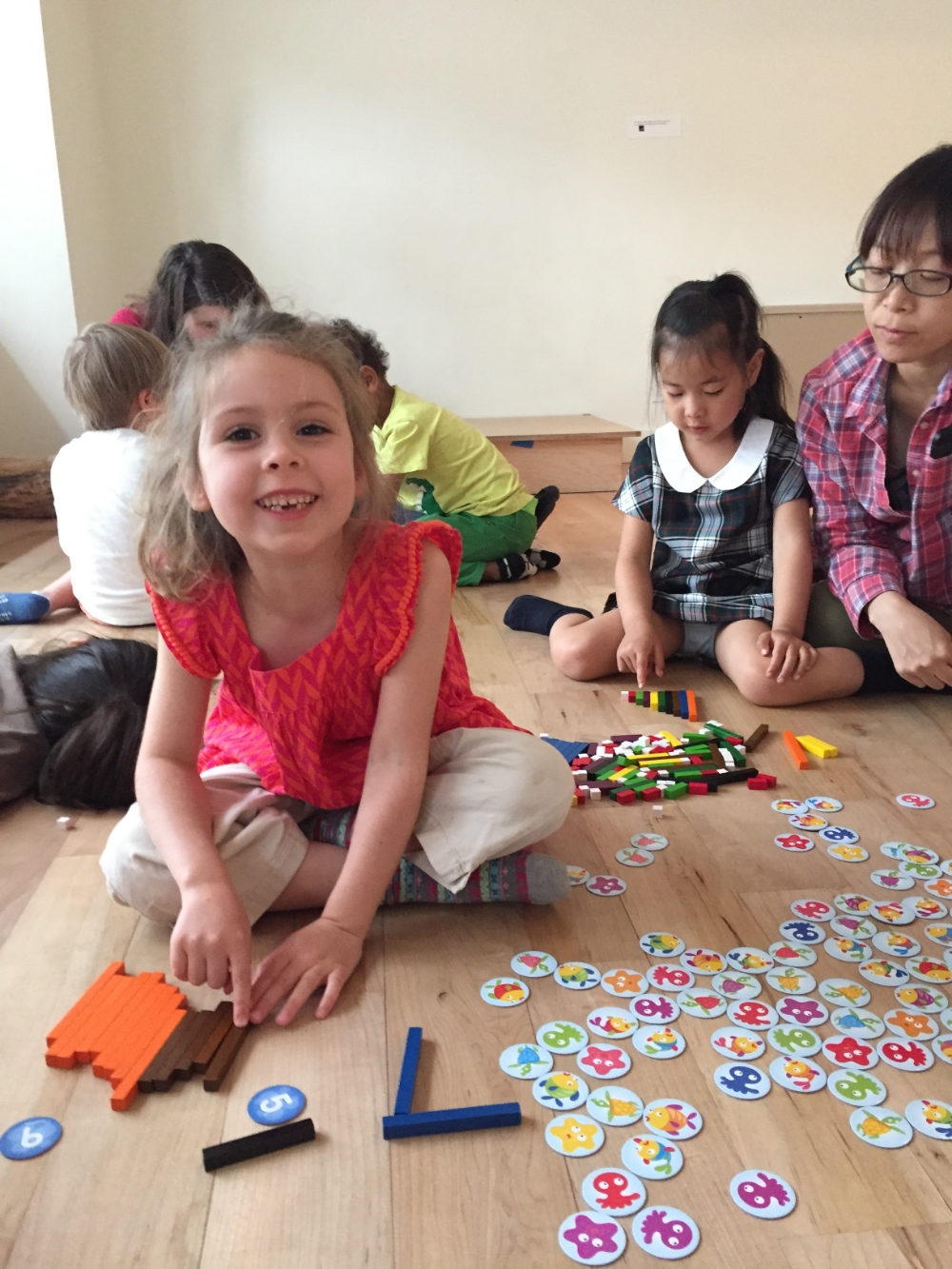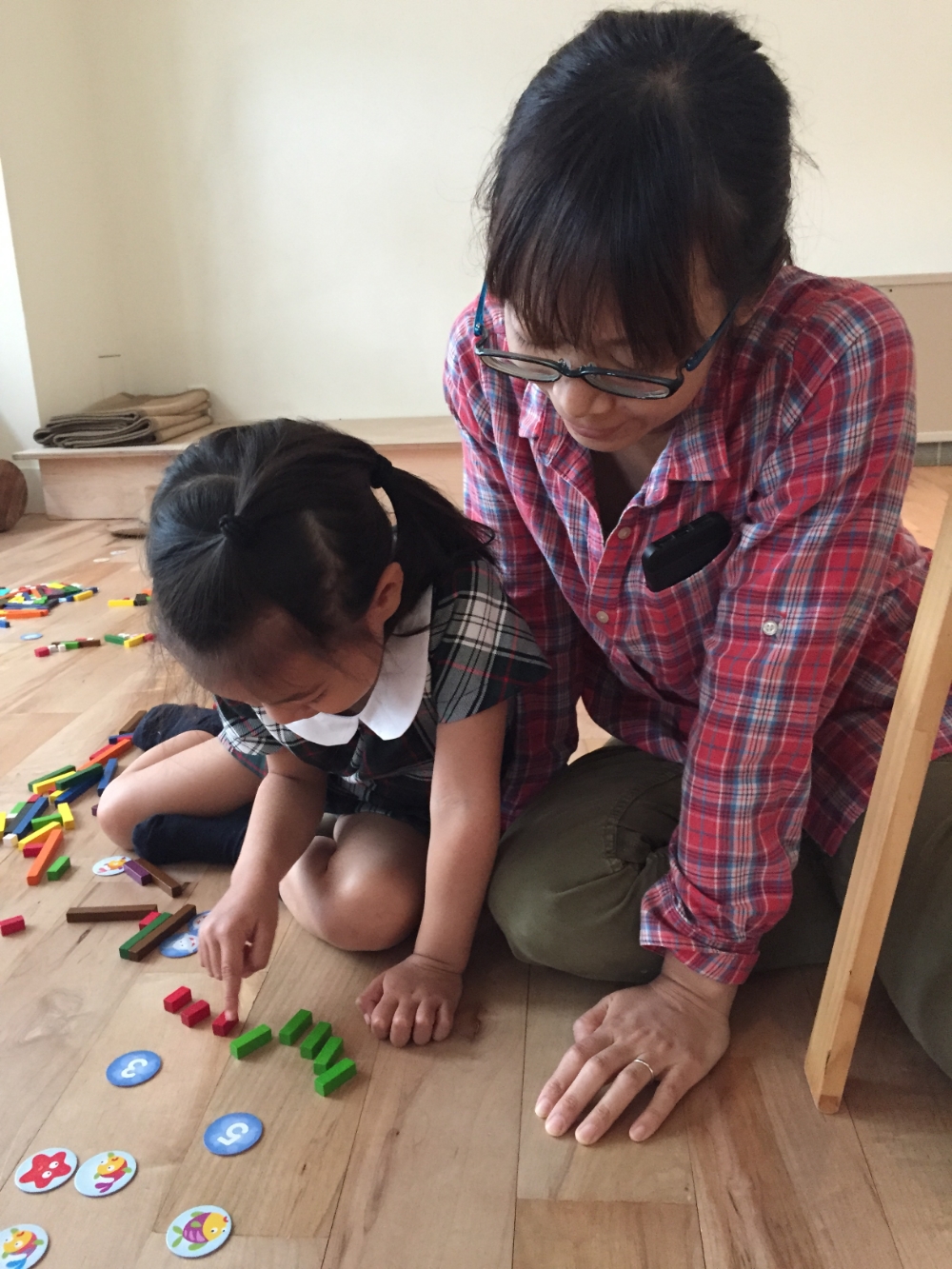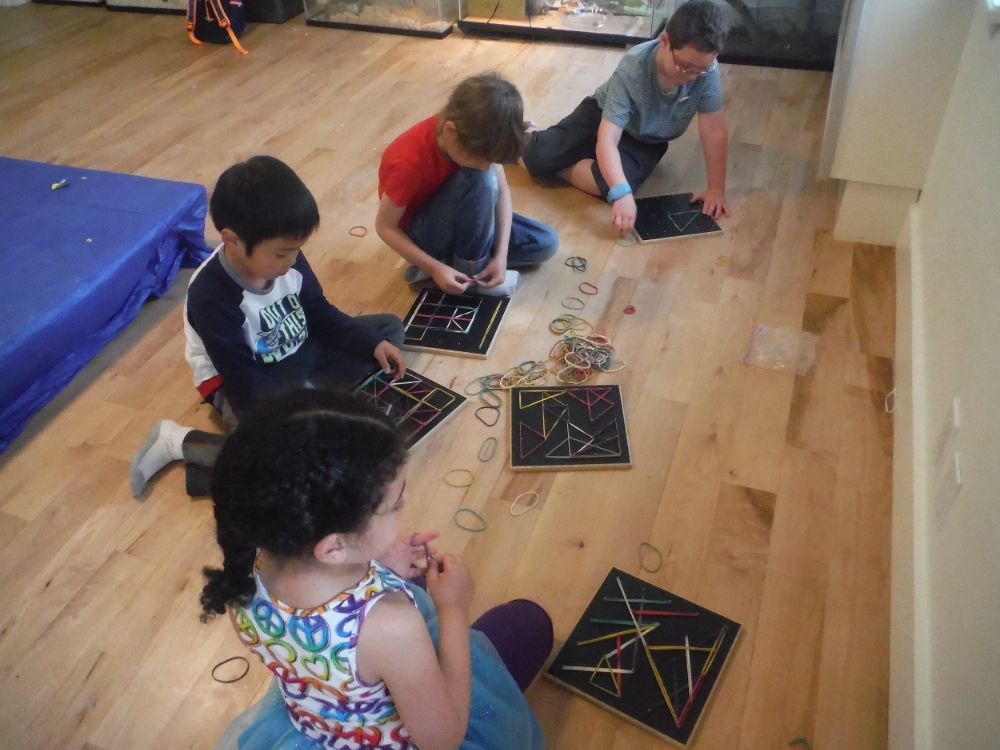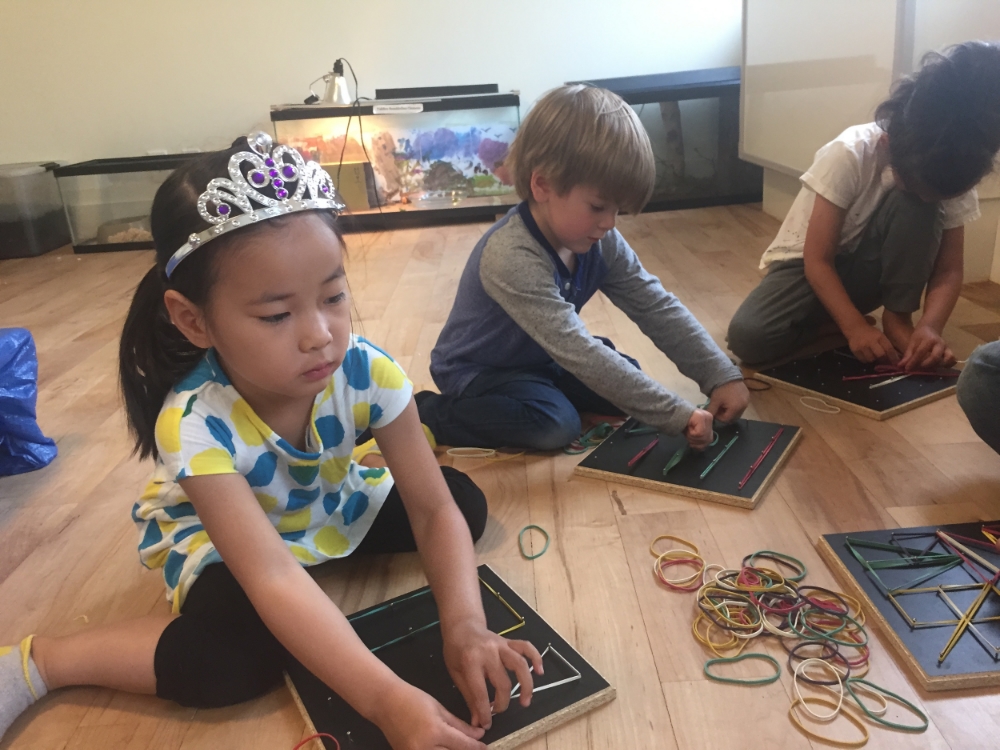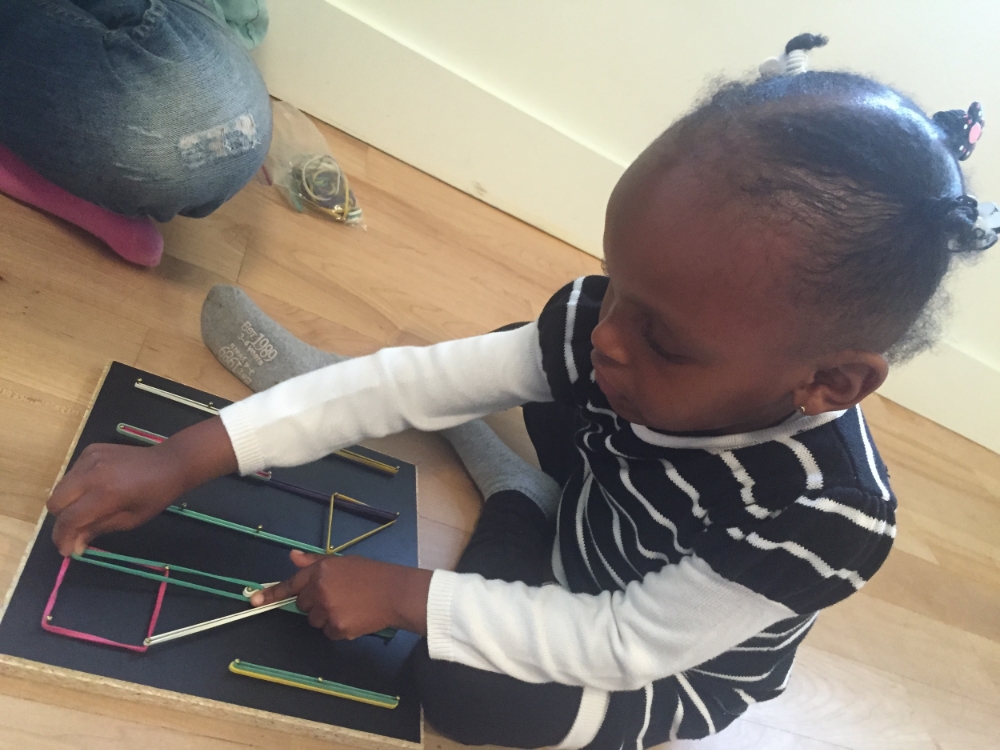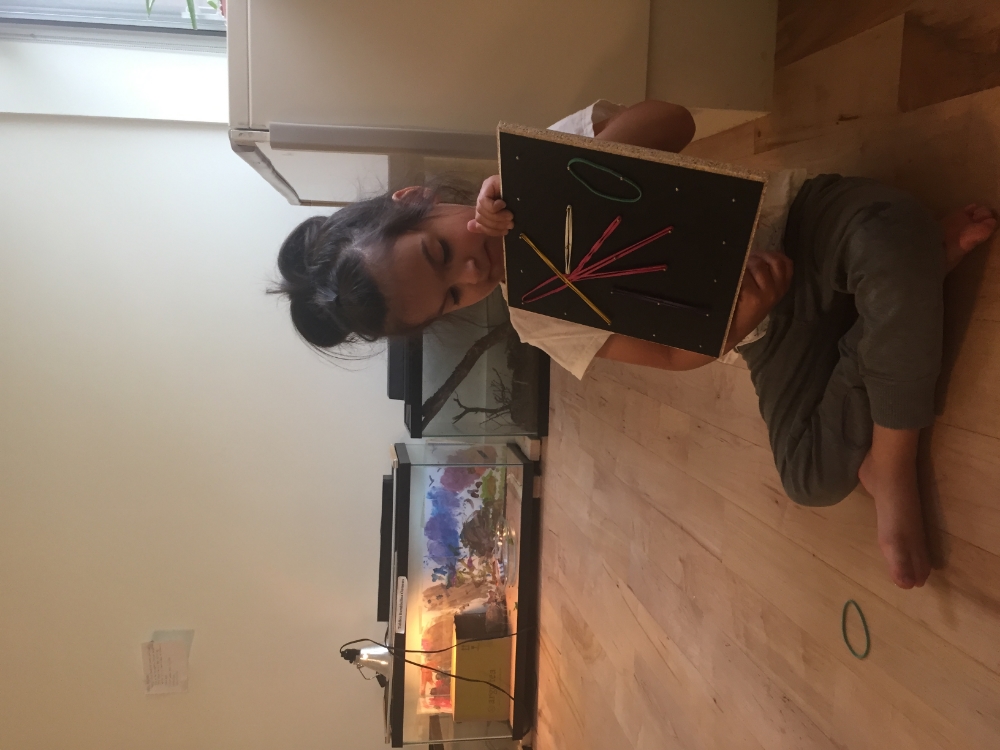 During Math and Cooking with Maysaa and Kate, the kids all made sweet potatoes and our box turtles, Emma and Tiddles, even got to enjoy one. The younger ones played "I Sea 10" and tried to find two sea-creature themed number cards that added up to ten. The older children practiced numbers with decimal points.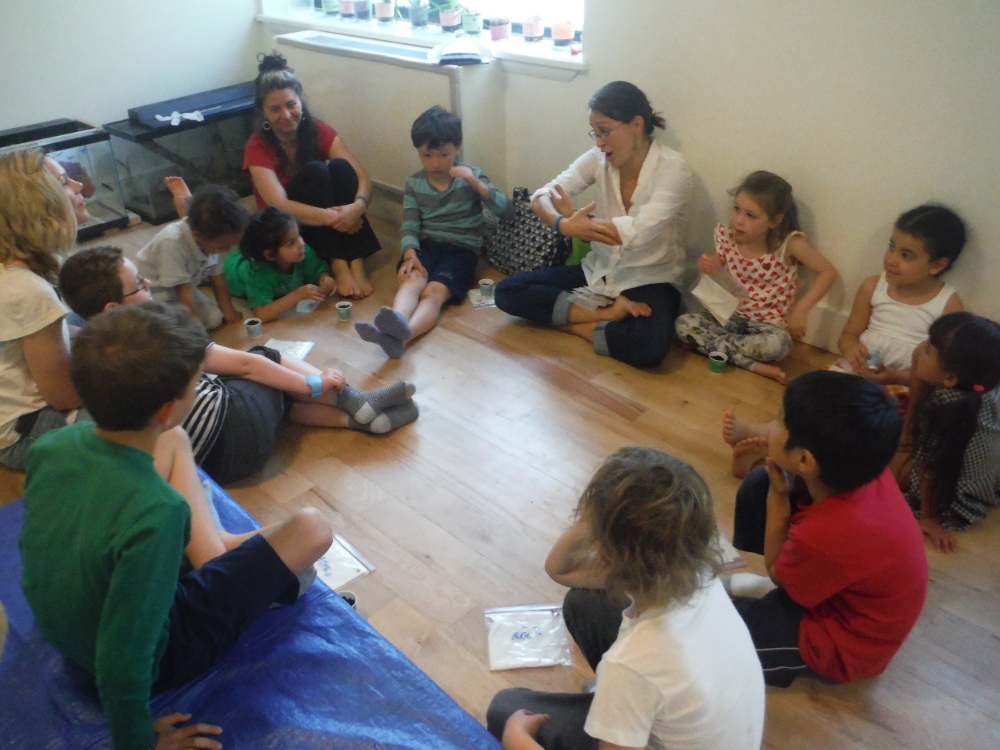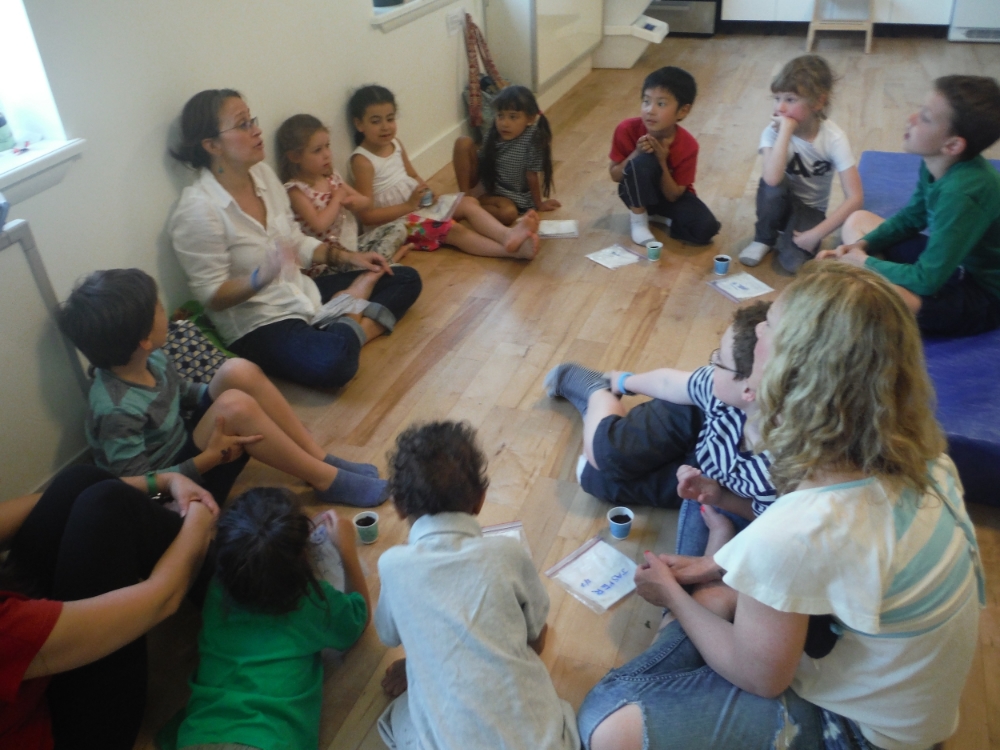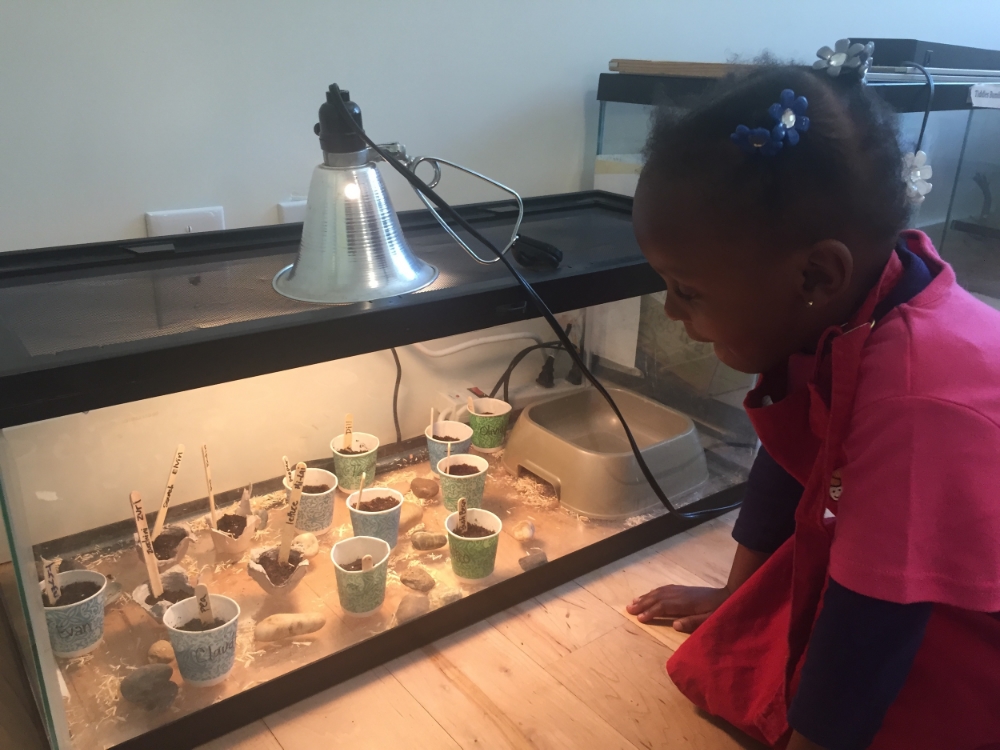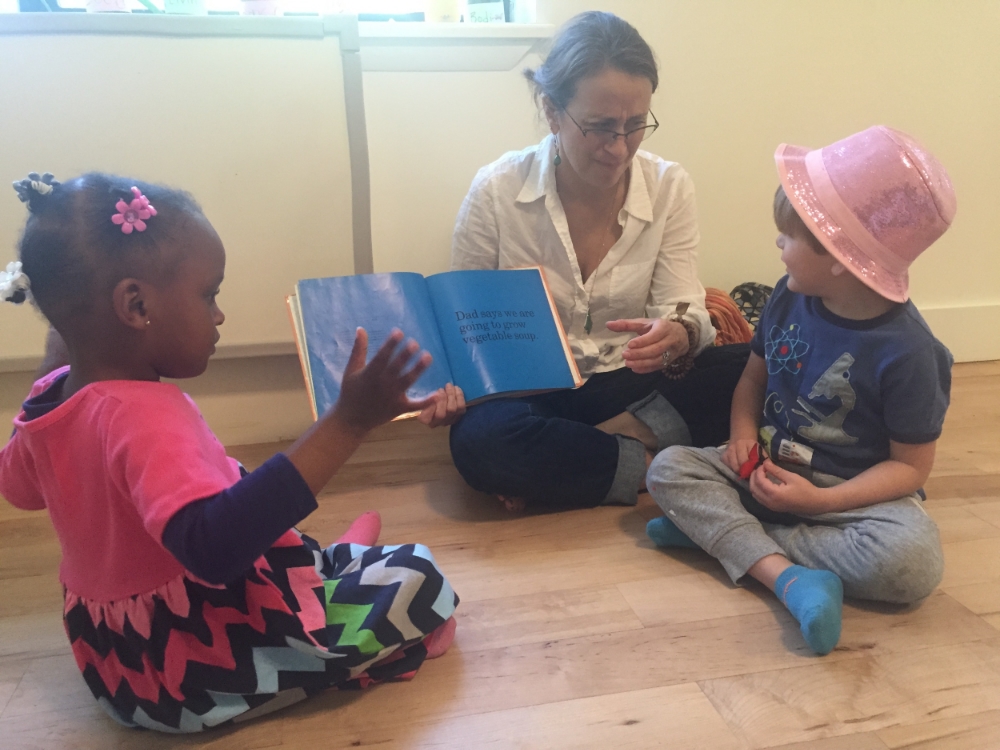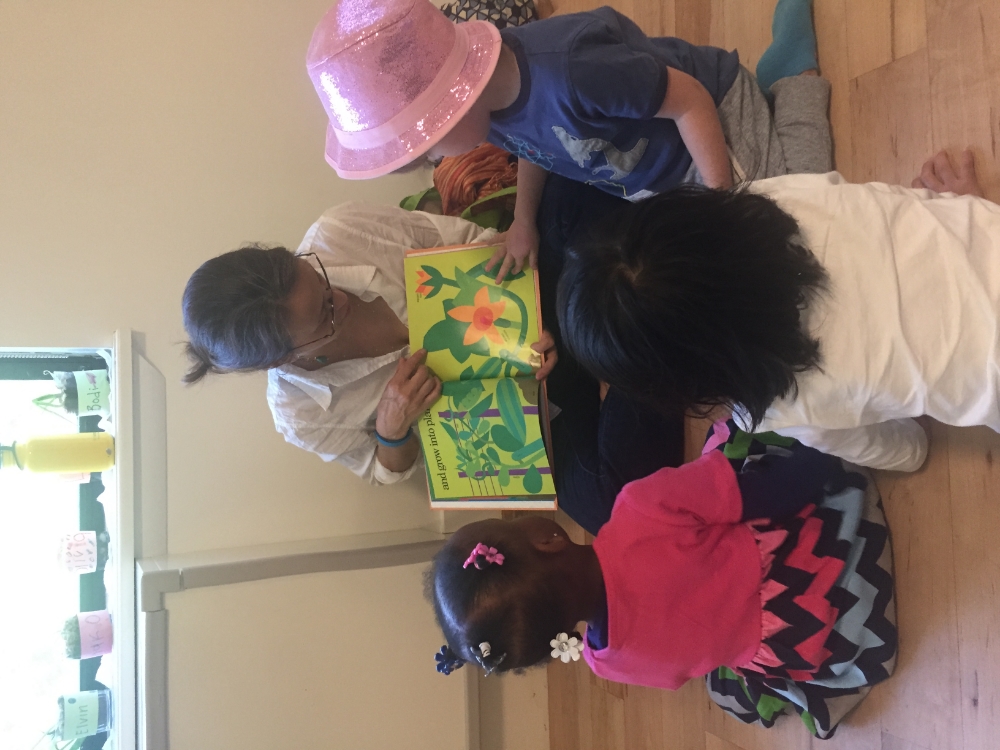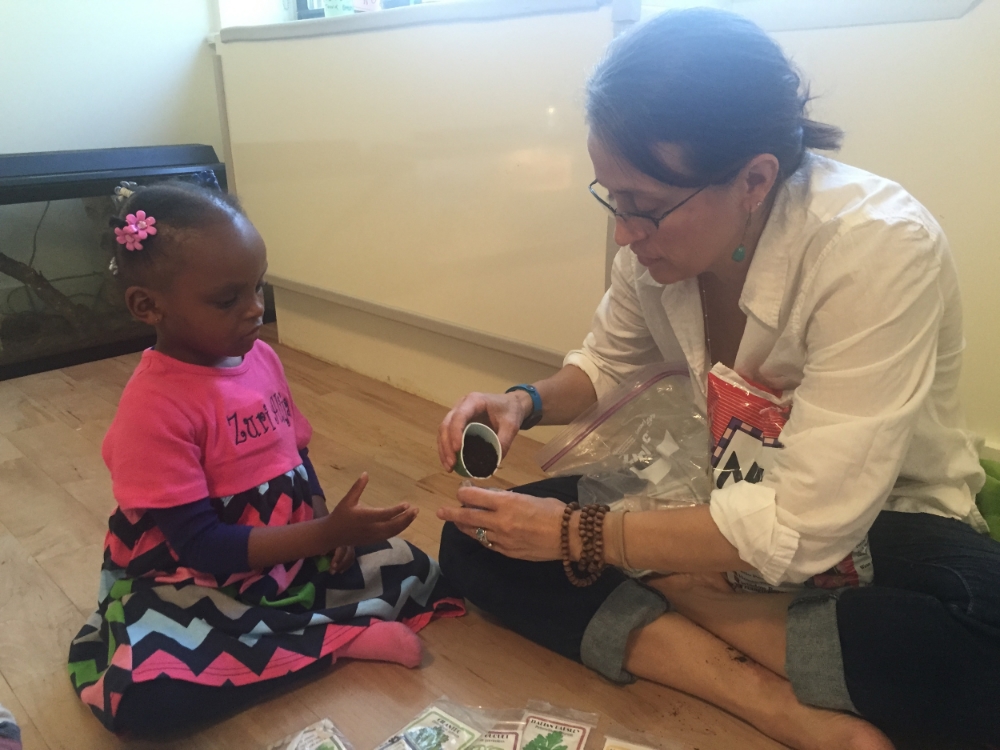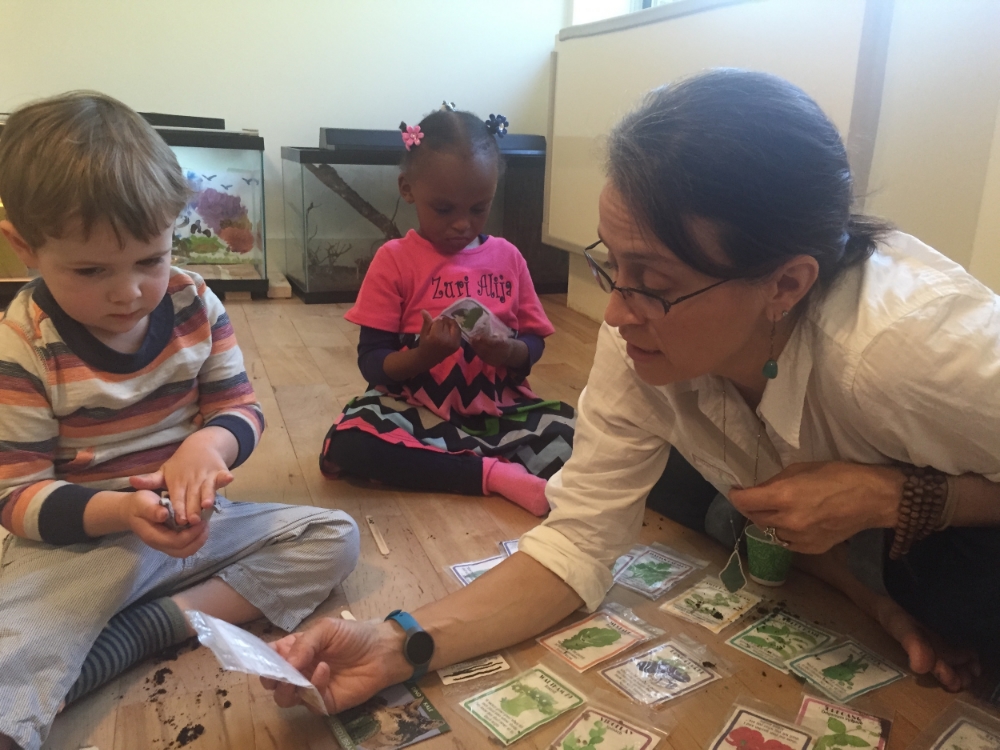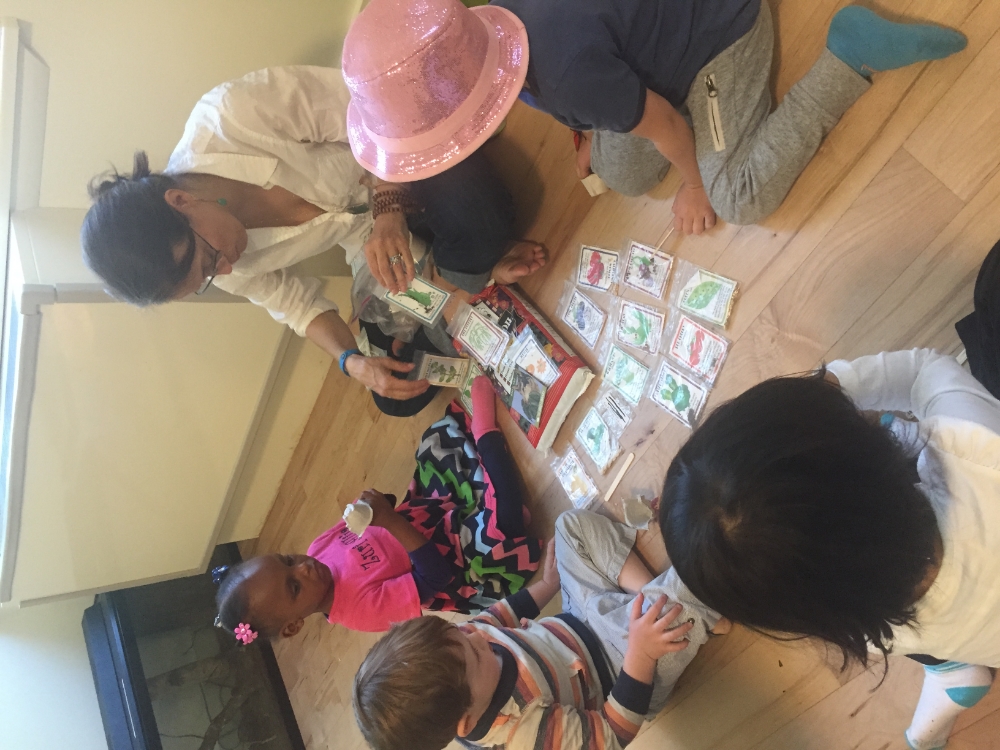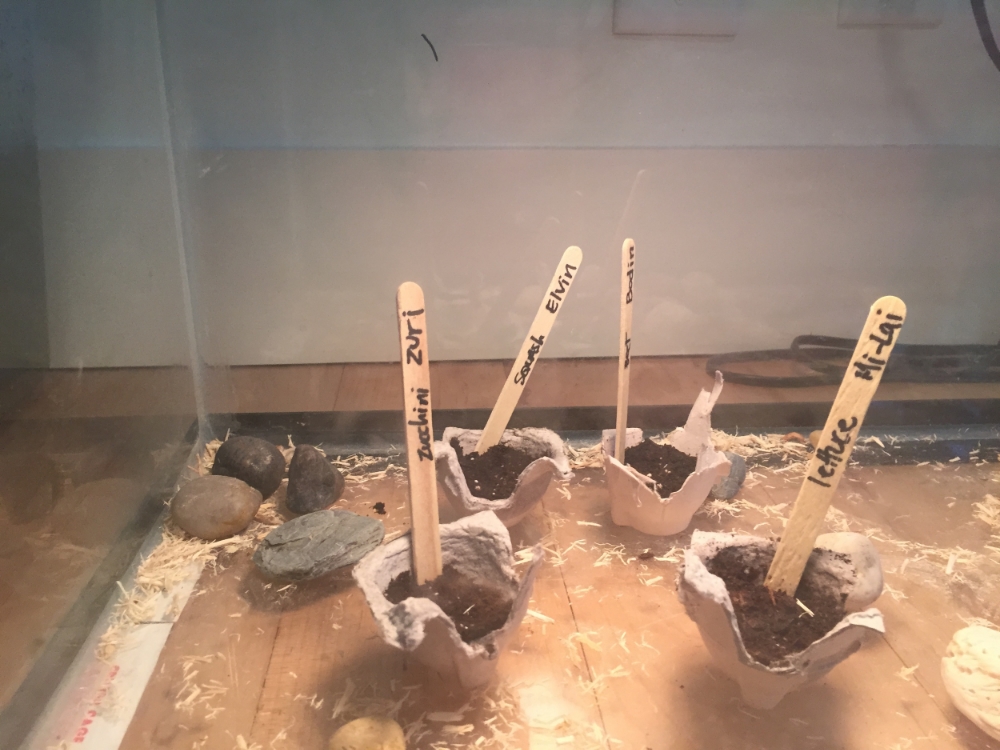 Dr. A planted seeds with all of the Pono friends this week, in the name of science. She guided the older kids through an experiment: Will the seeds the kids planted grow faster in a plastic bag with a damp paper towel? Or in a container with soil and a sunlamp, inside of what will henceforth be known as the Brian Greene-House (Thank you, Kate!)? The littlest Pono friends used cardboard egg cartons to plant the seeds of their choice and will observe their growth.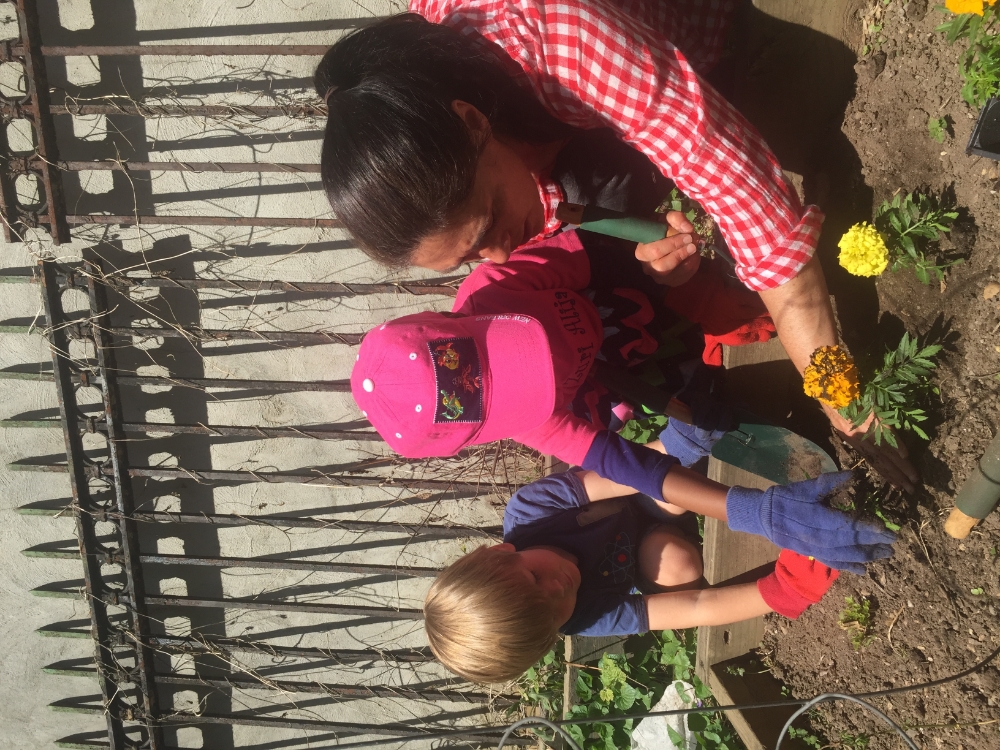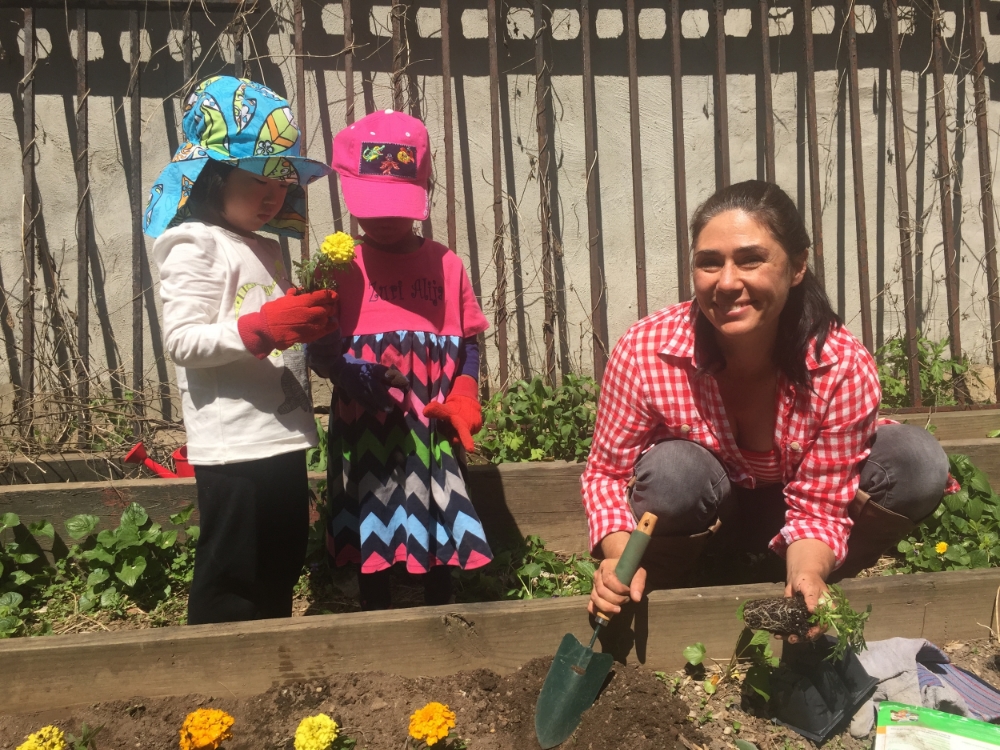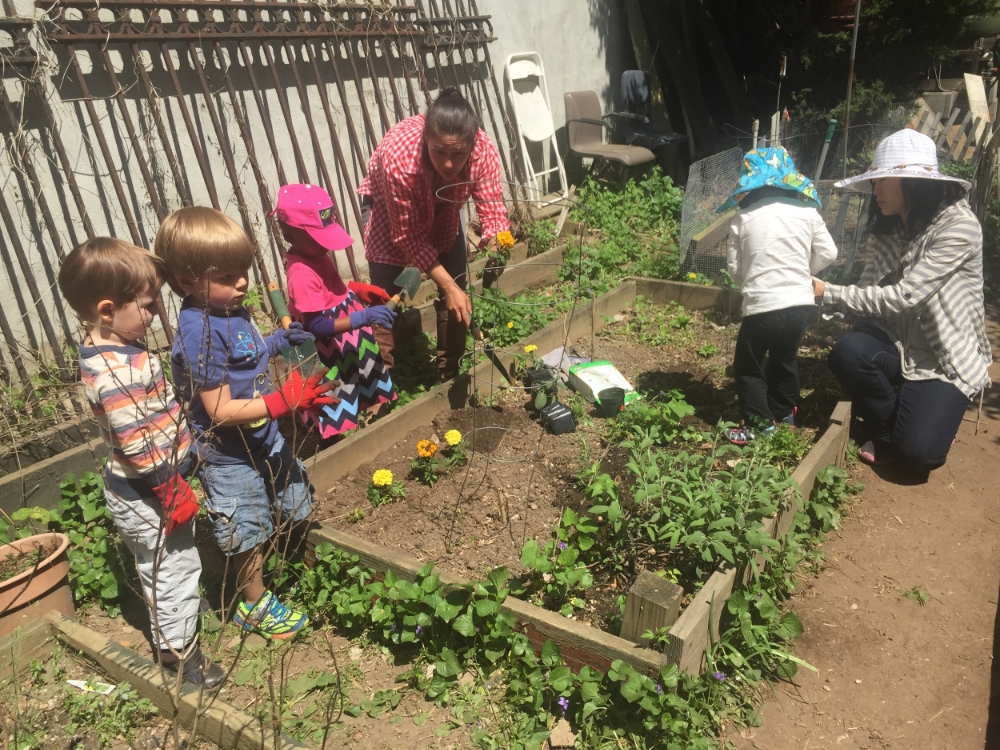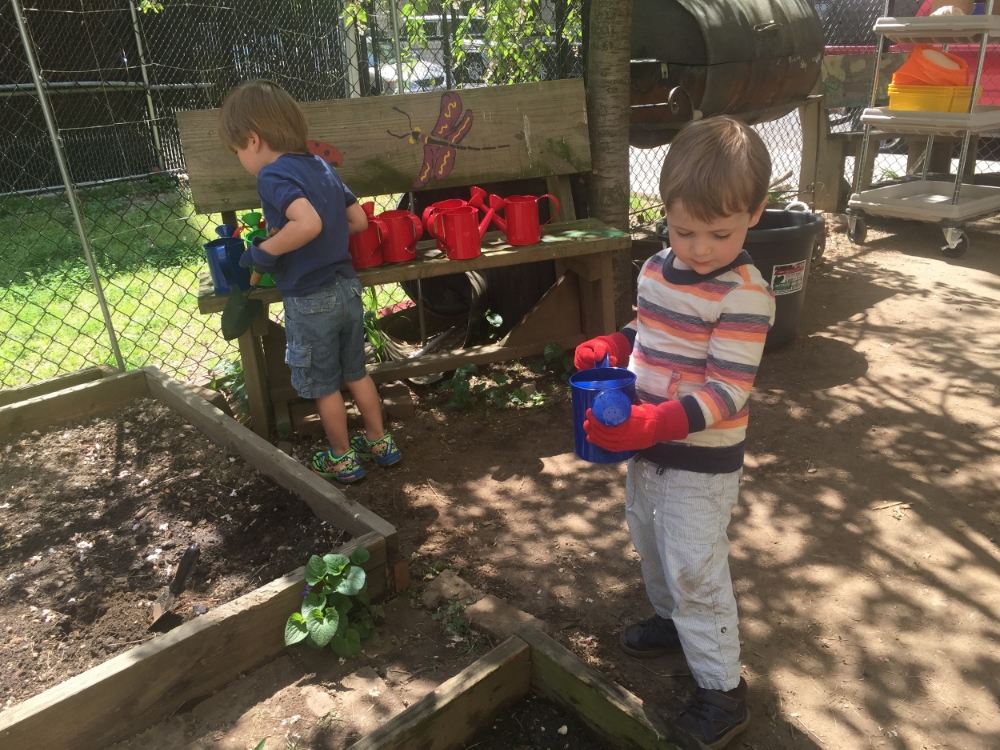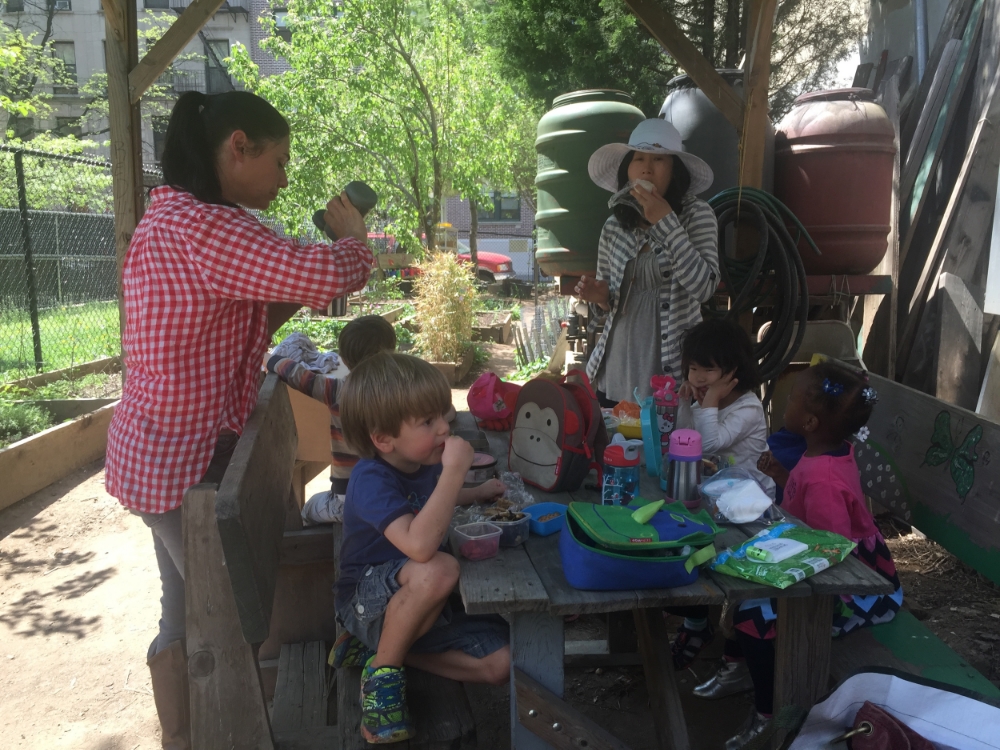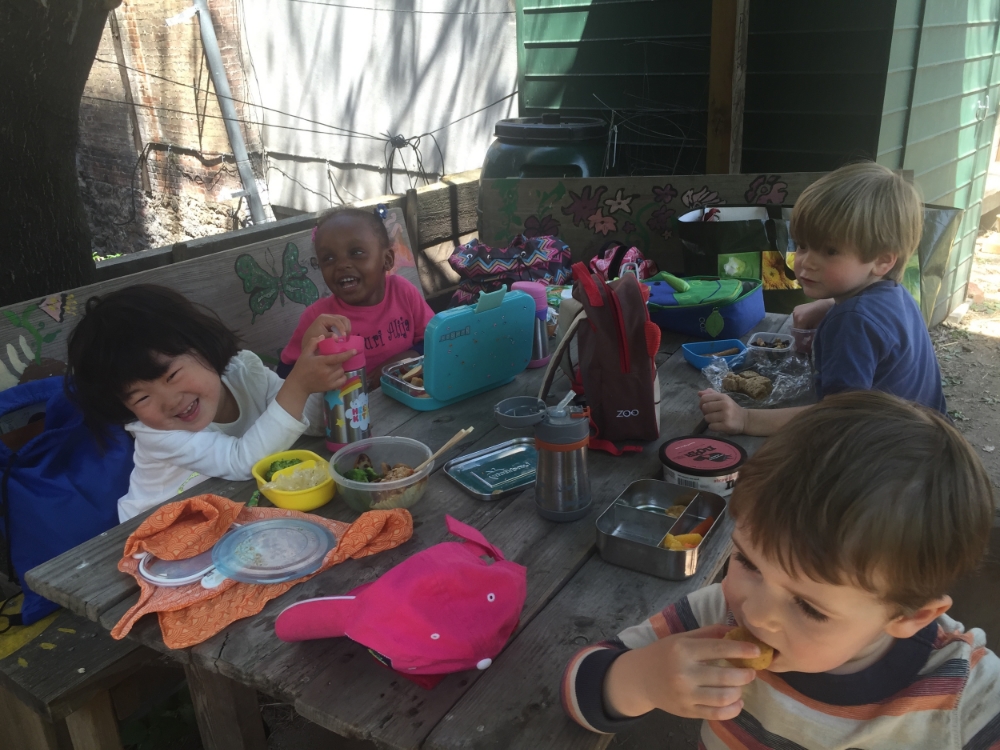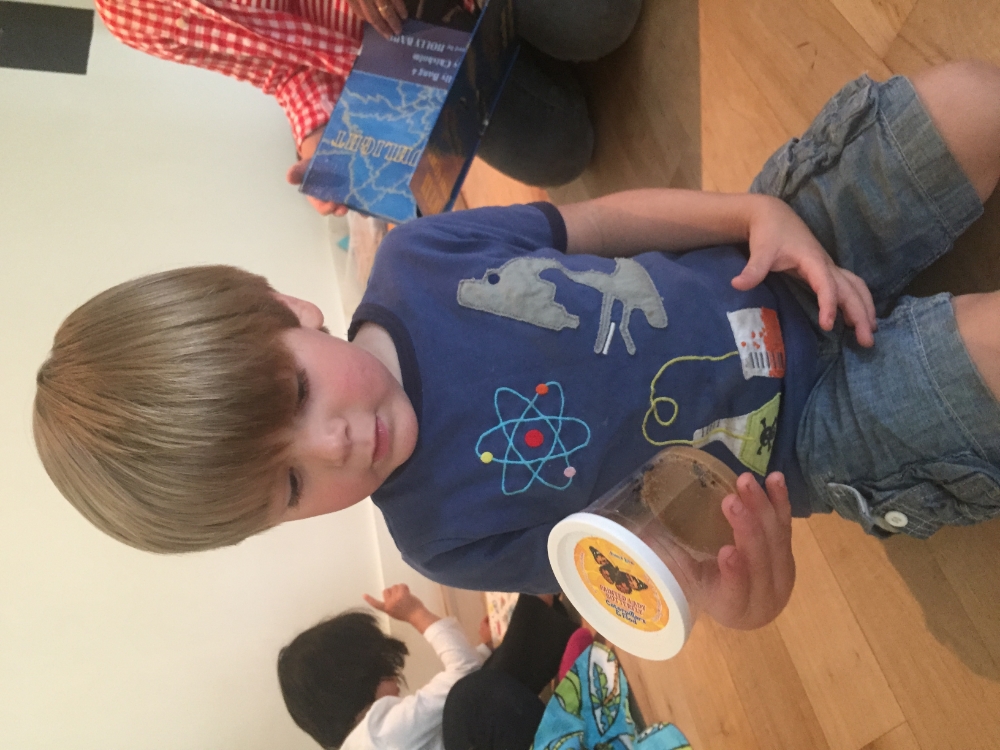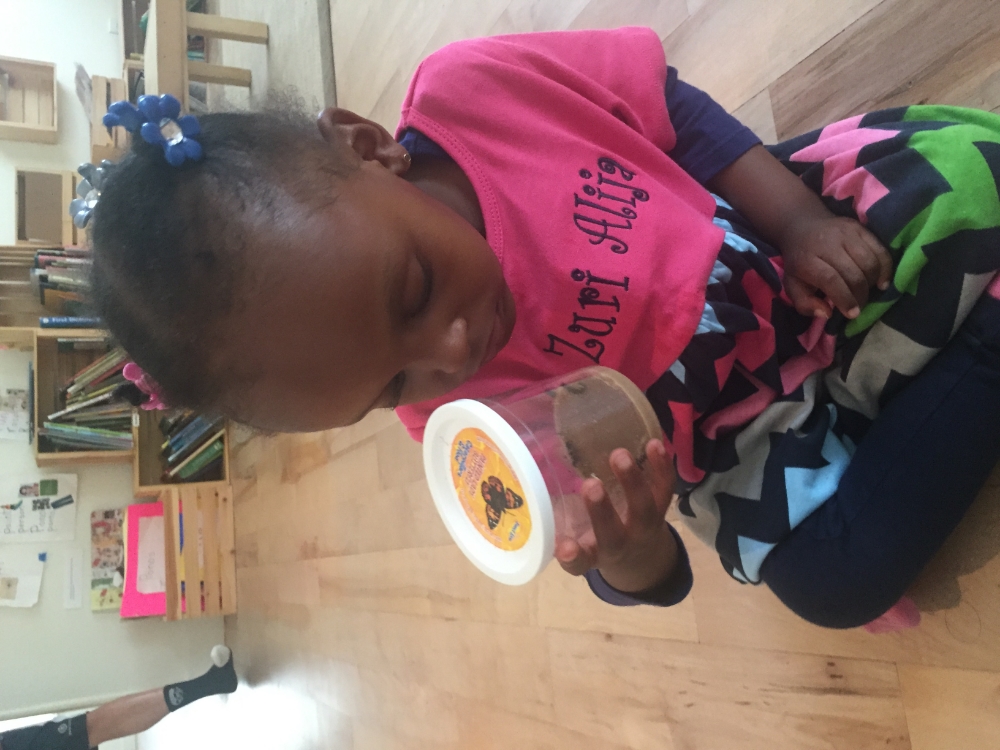 On Thursday, the littlest Pono friends had lots of garden time! Poppy and Kate helped everyone dig holes, then plant and water some beautiful perennials. After all that work, they enjoyed lunch at the picnic table in the community garden. Afterward, they talked about caterpillars and butterflies and the children had the chance to examine two jars of real, live caterpillars that will soon metamorphose into Painted Lady butterflies.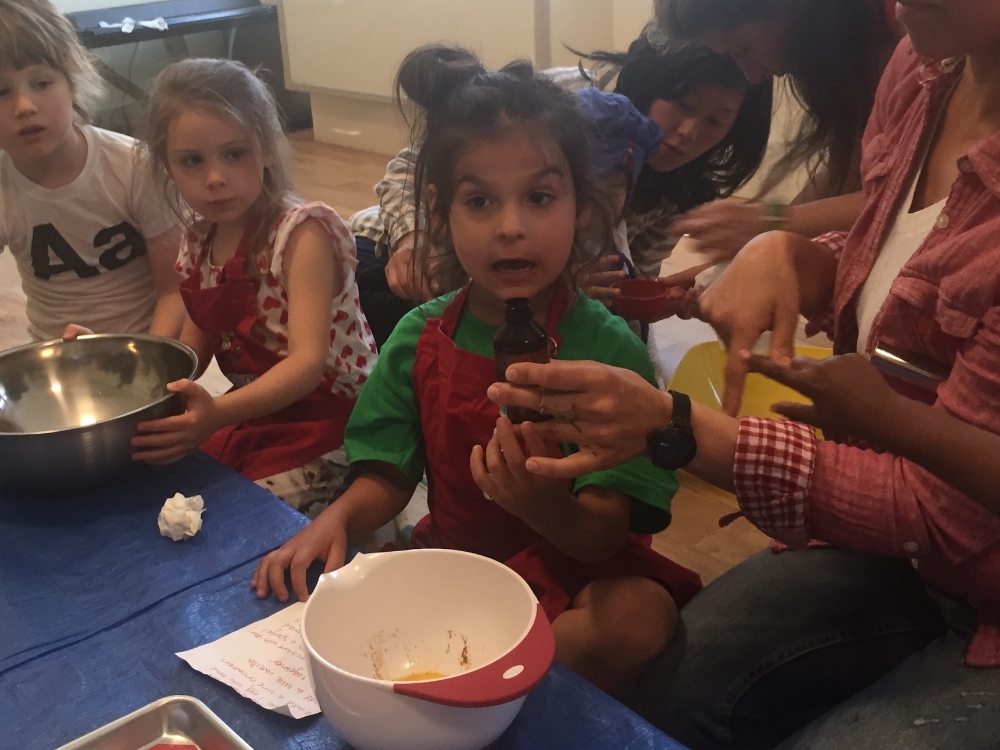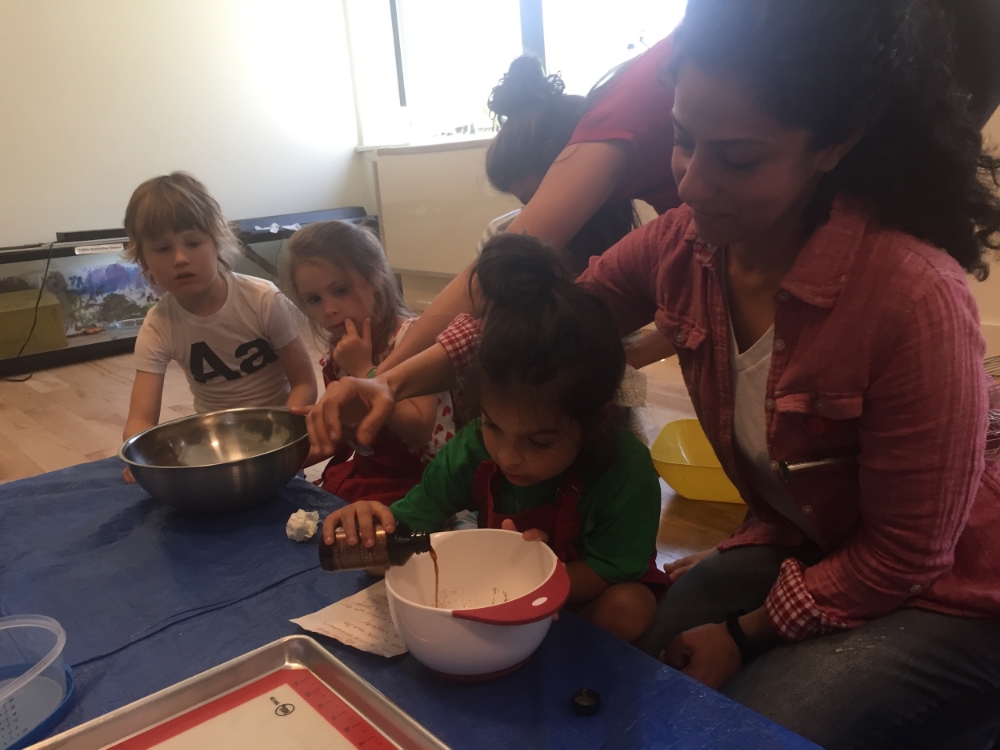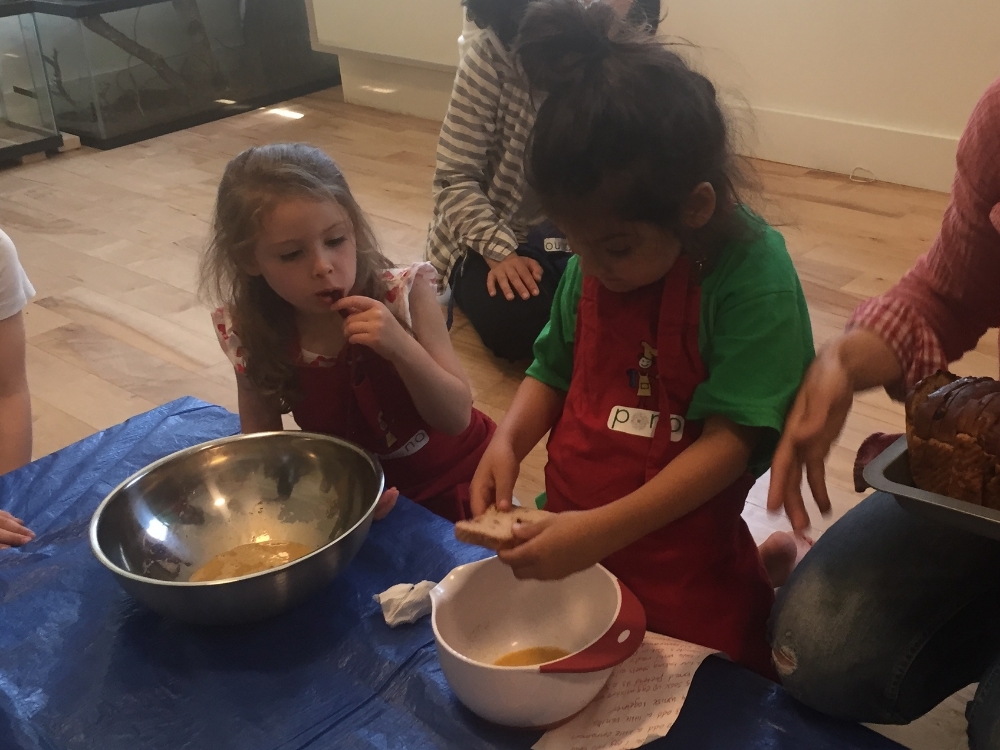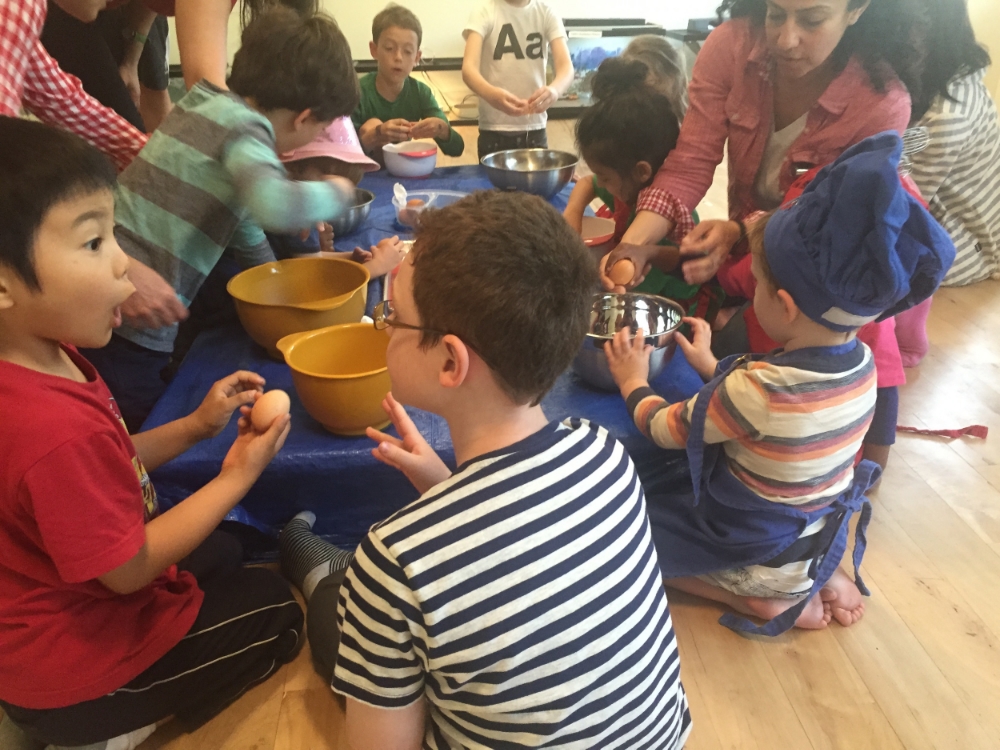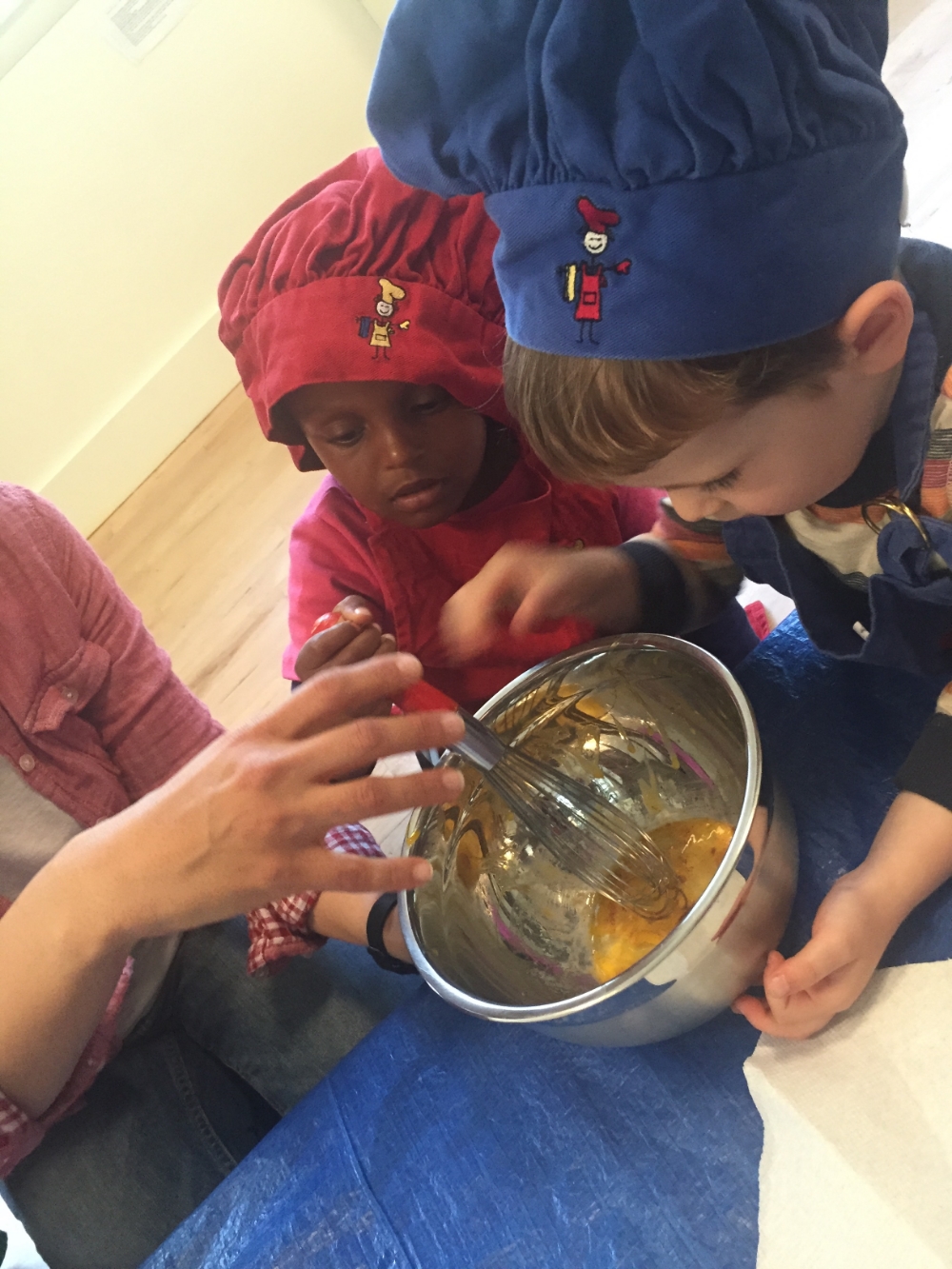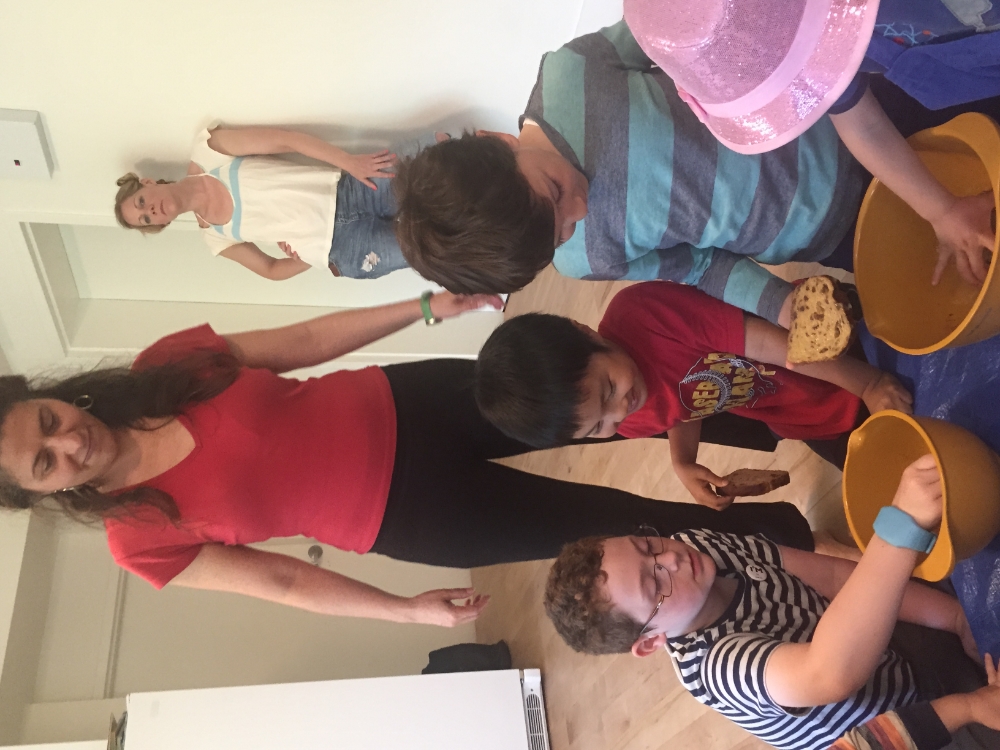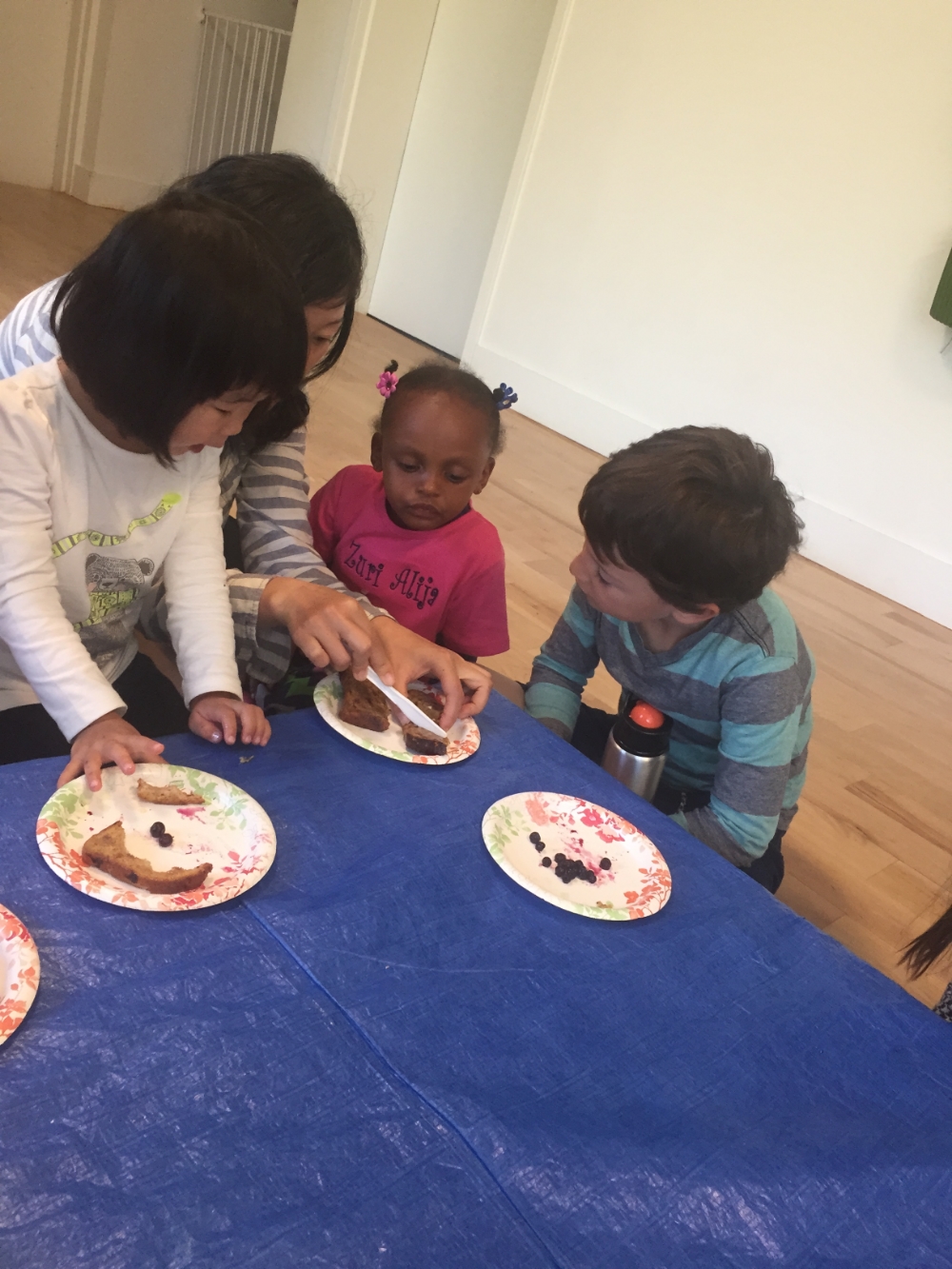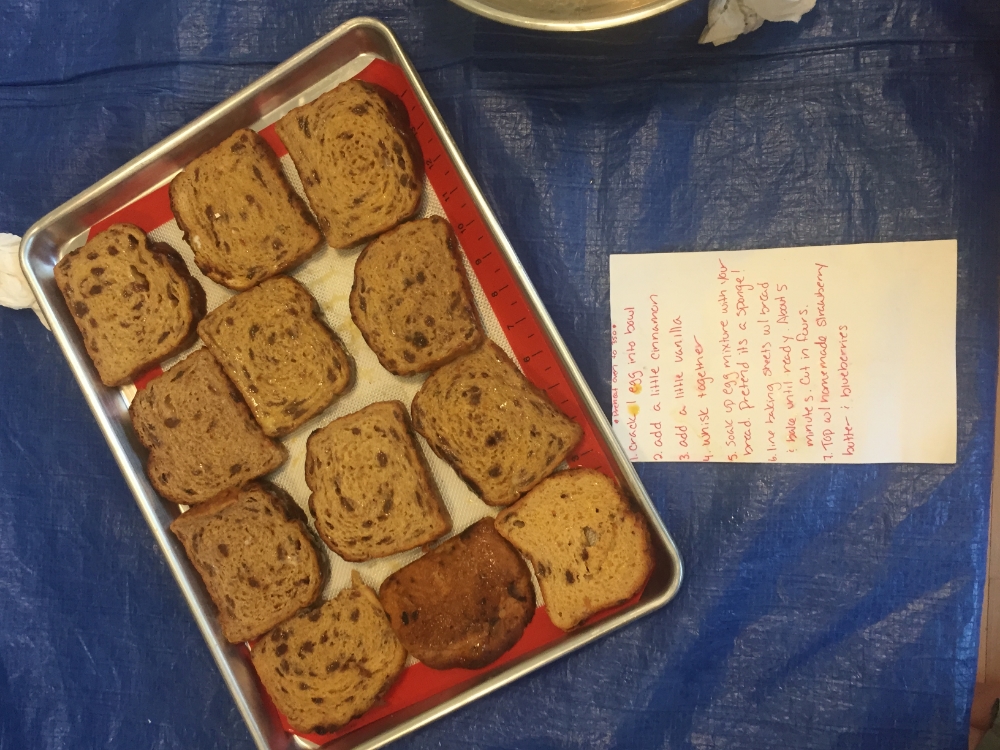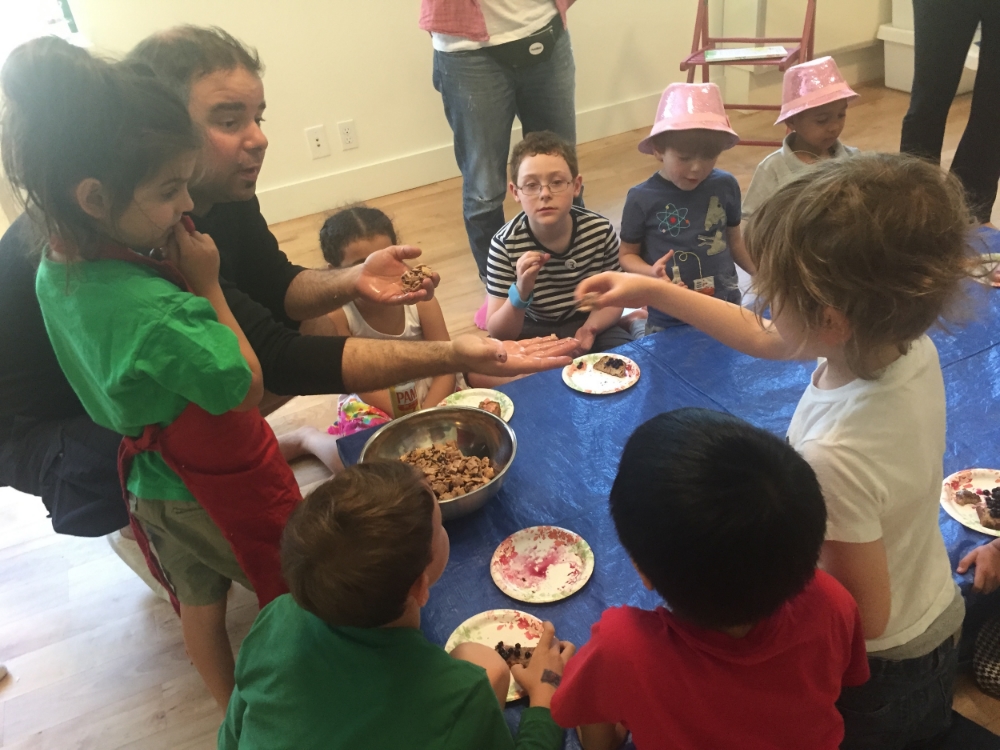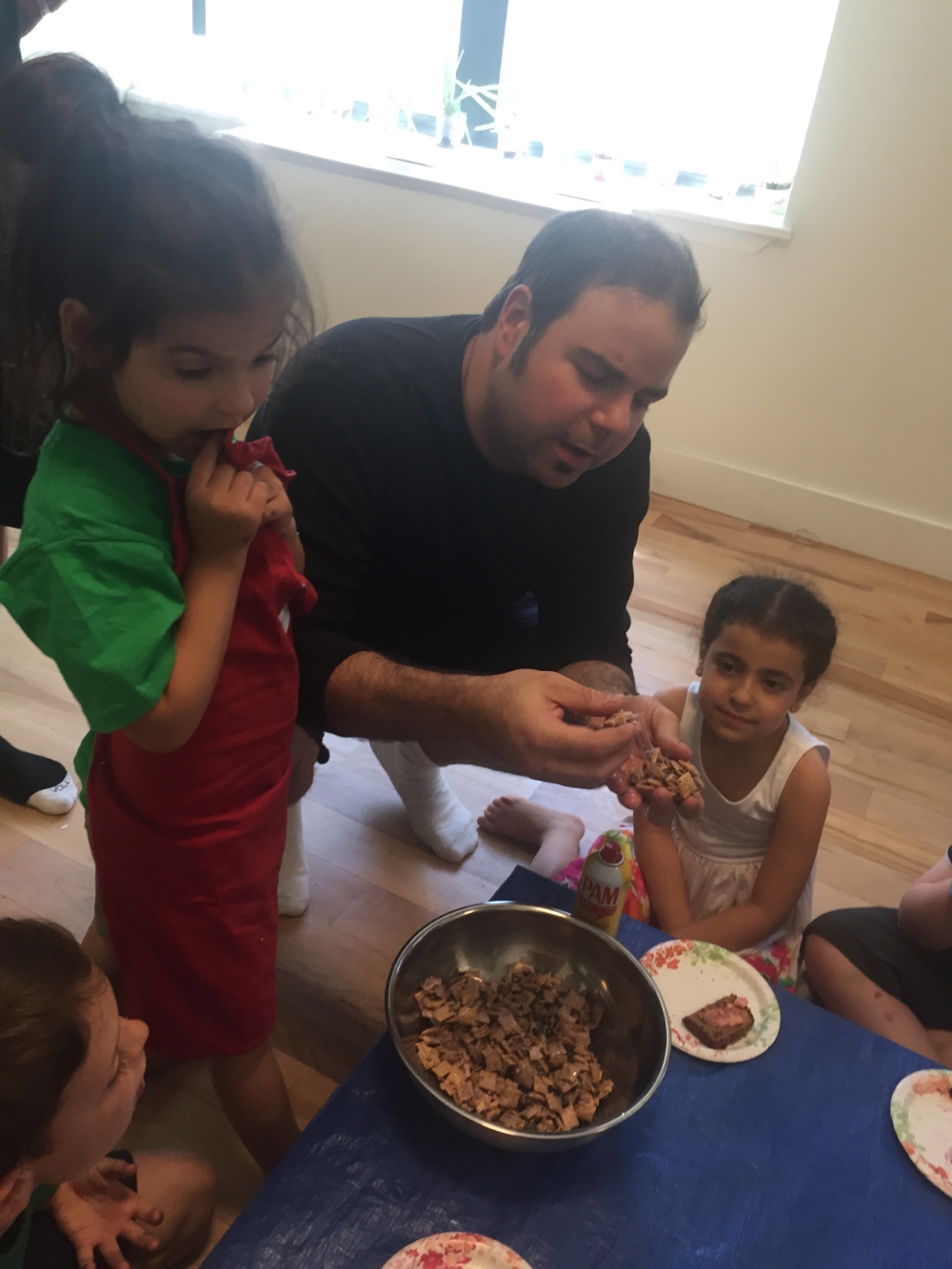 This week Takota taught his Pono friends the art of making French Toast! He led us through the steps and we all got to crack an egg, add vanilla, add a pinch of cinnamon. We whisked and whisked, soaked sliced bread in the mixture, and then waited while it baked. Our patience paid off as we enjoyed our French Toast with homemade strawberry butter and blueberries!
It turned out to be an extra delicious day! Later that afternoon Bodi's dad, George, surprised the children with a visit to the Pono kitchen, where he whipped up a tasty blueberry cereal treat. Rice Krispies Treats have nothing on George's yummy dessert!
Pono days are always filled with plant and animal care, games, and of course, play. This week the children even invented "Pono sandwiches," a playful pile-up of Pono friends!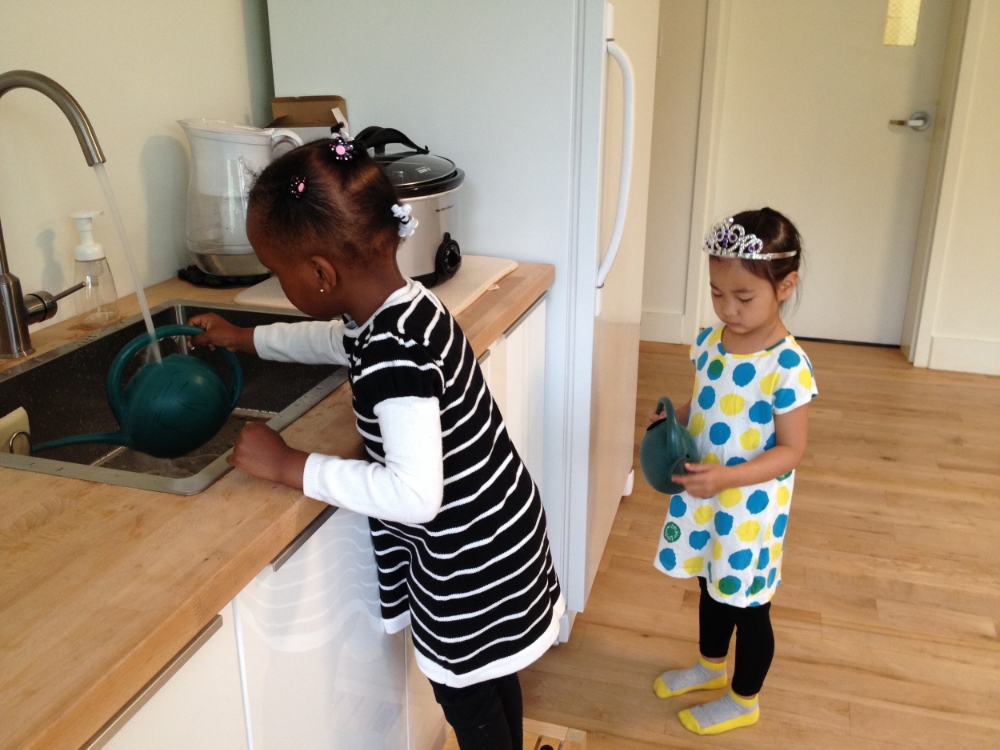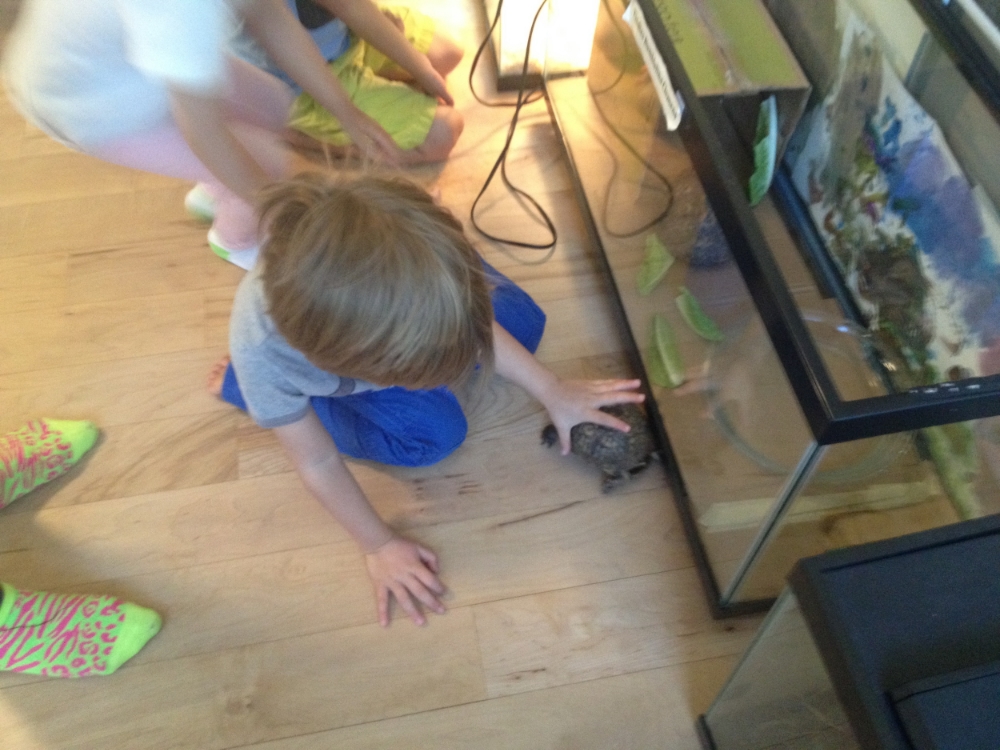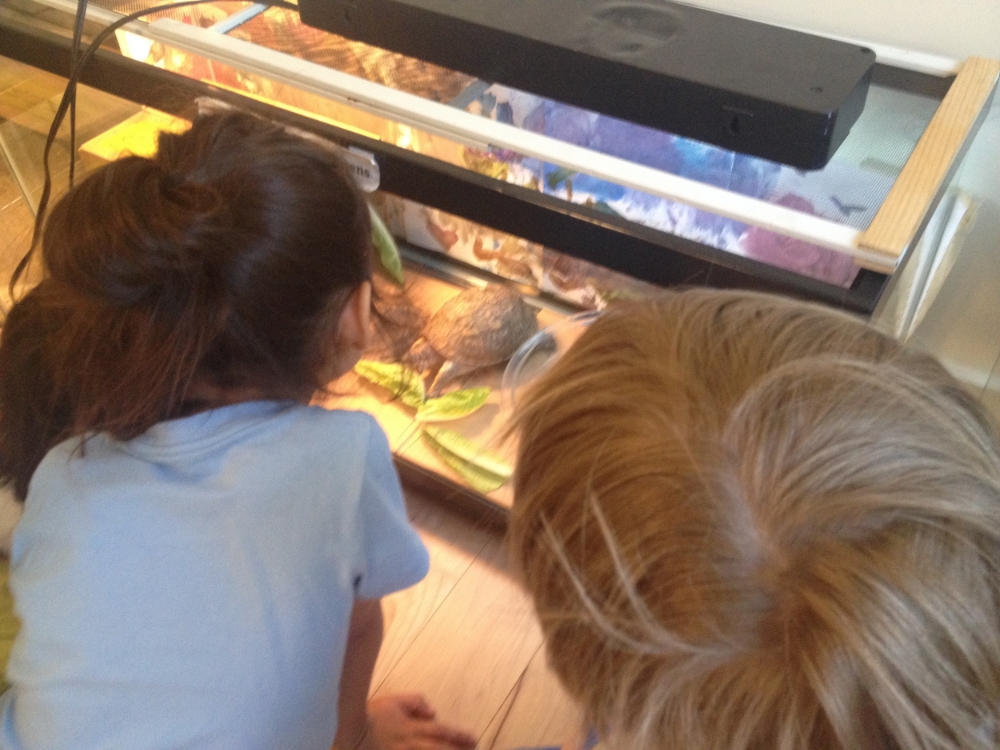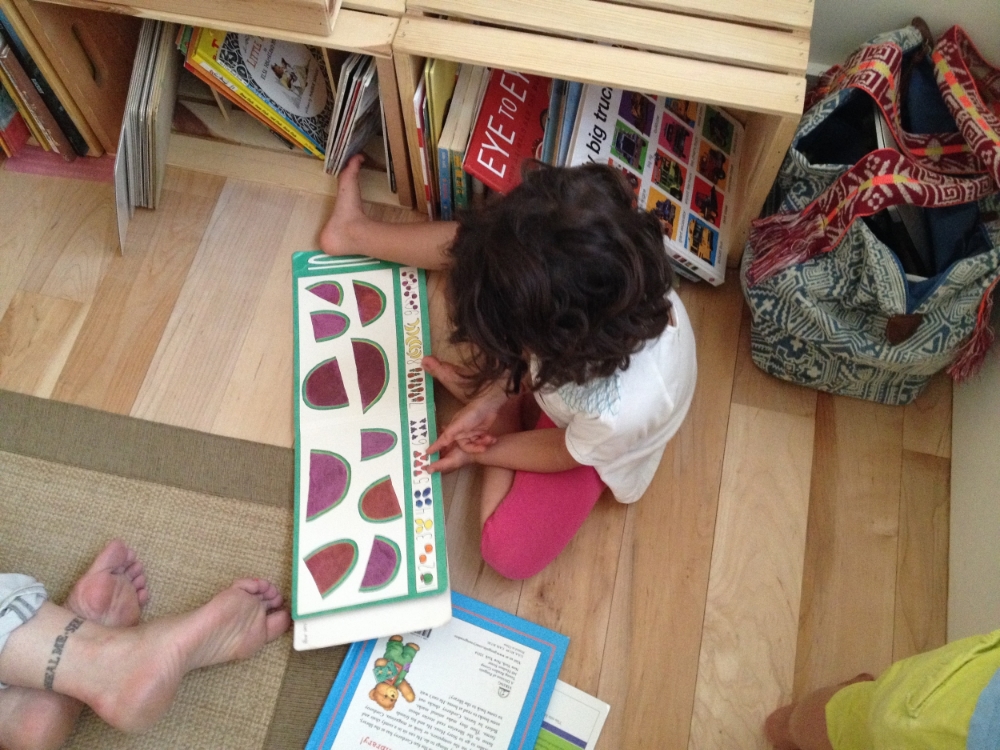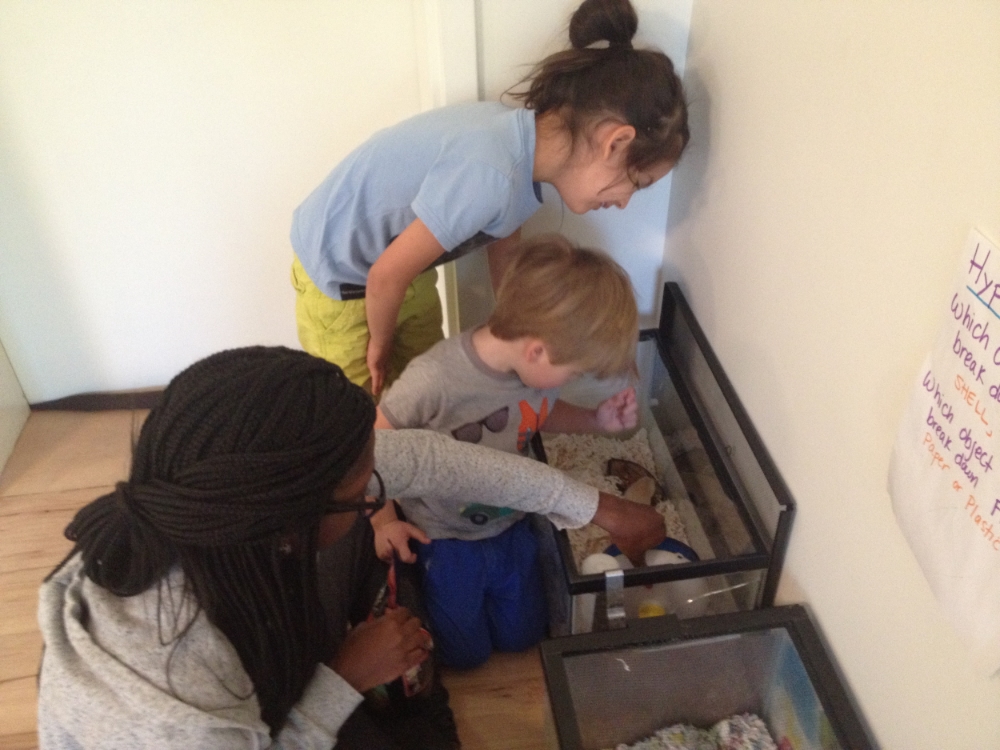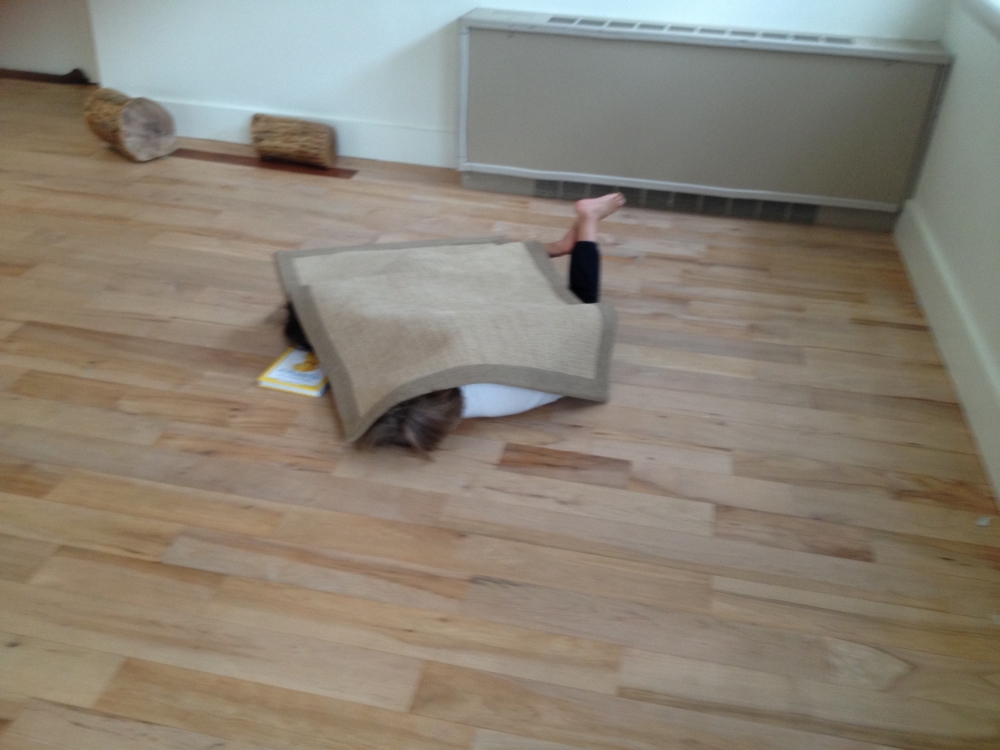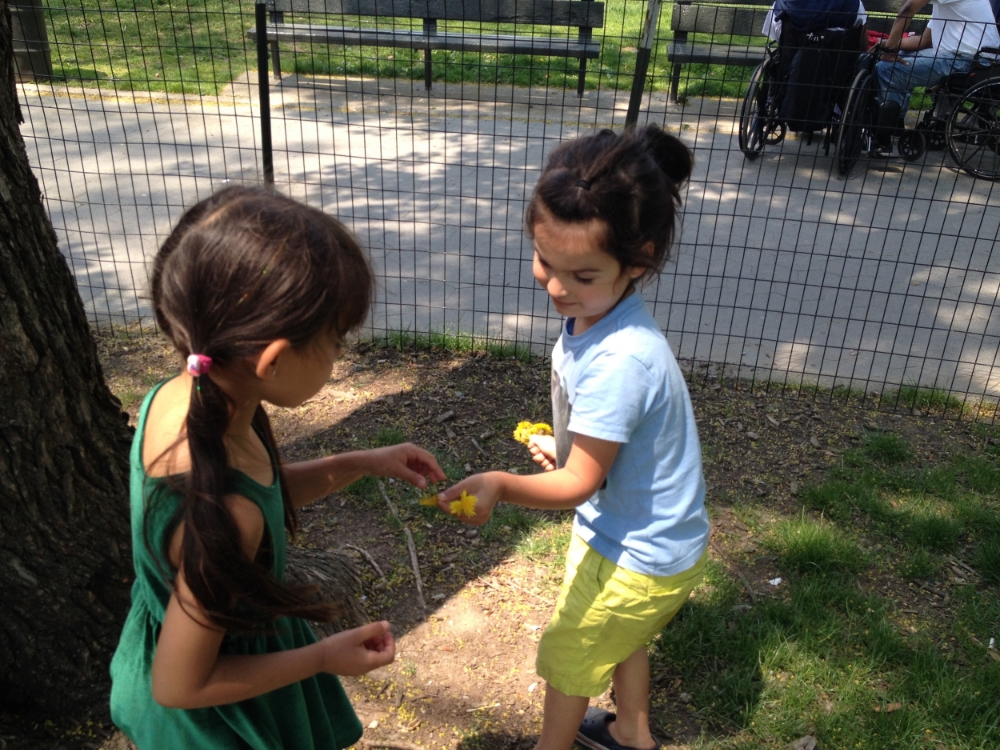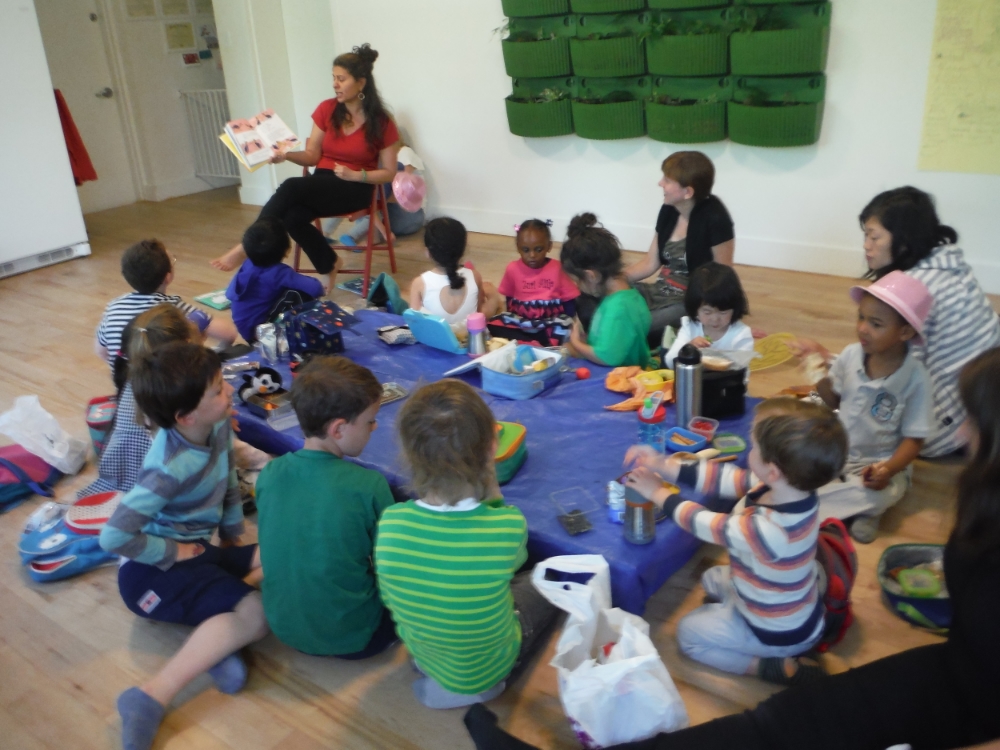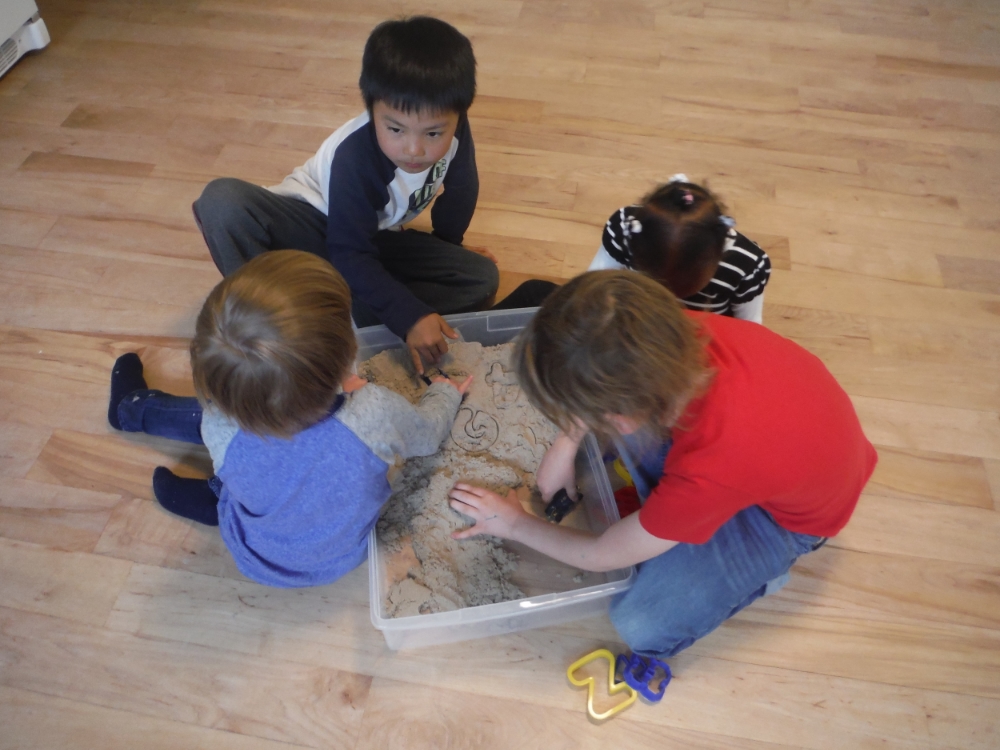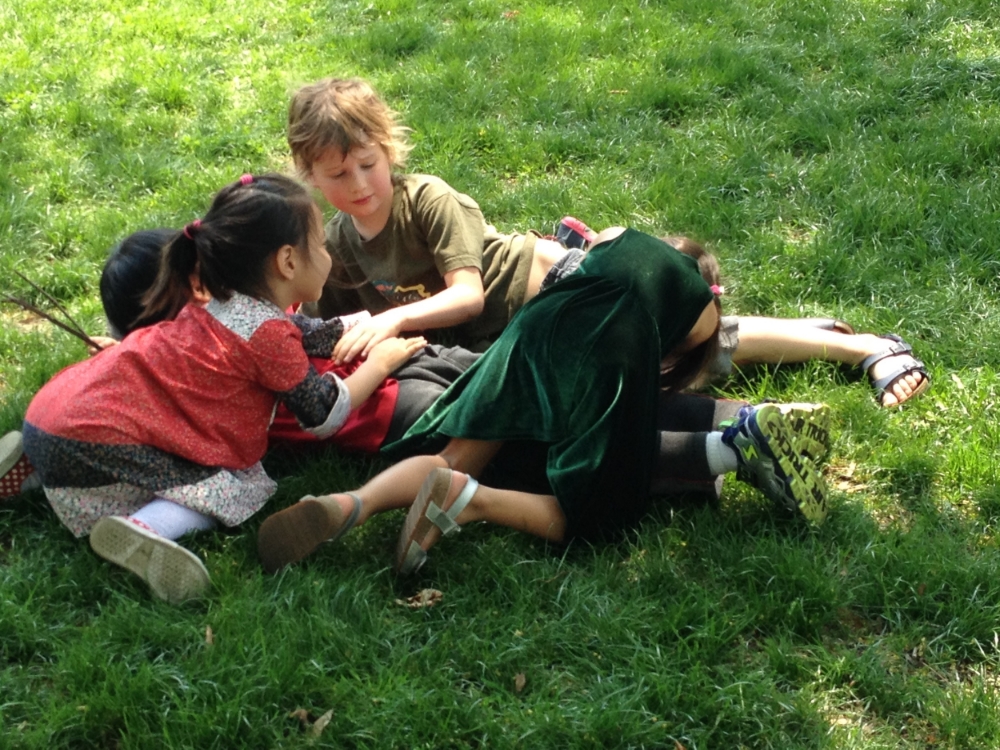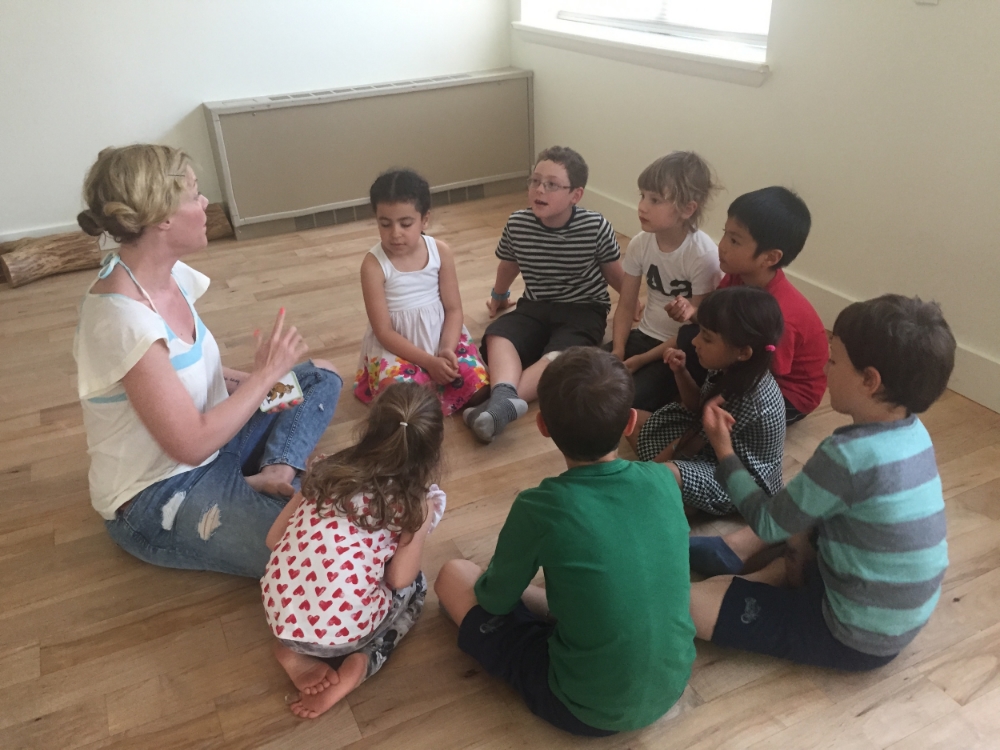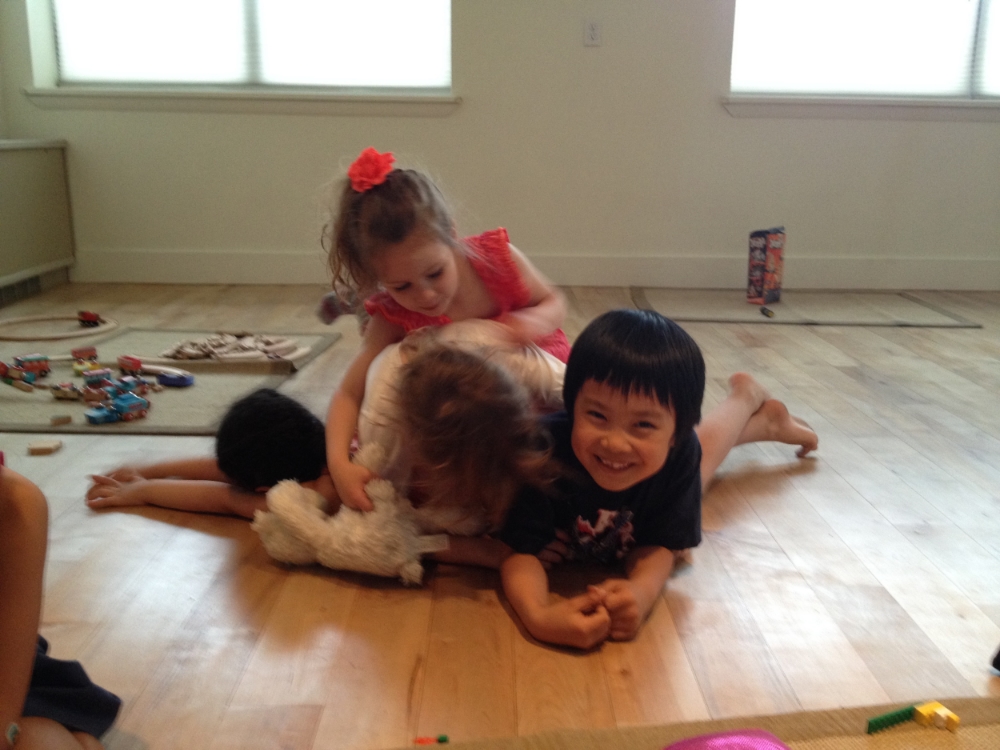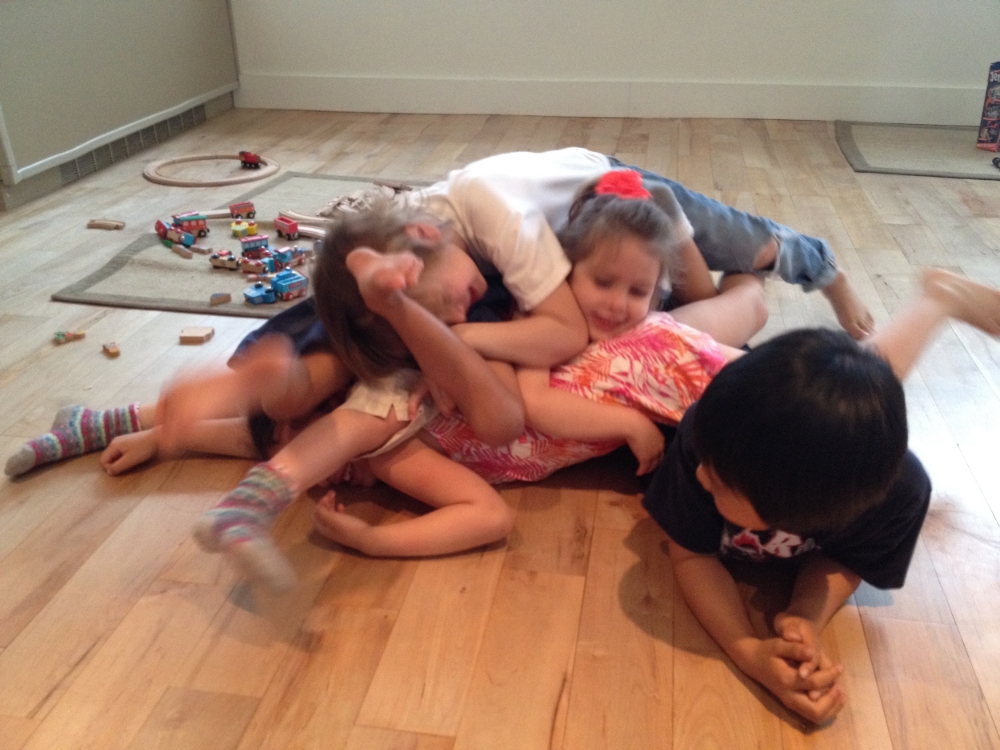 Here We Go, Pono, Here We Go…
Wednesday, it was time for a trip to the Children's Museum of the Arts in the West Village. The clay bar, Flubber, and abundance of art supplies were all a big hit. Bodi and Zuri delighted in sculpting warm, freshly made orange play dough into various animals and later collaborated on building a house with Magna Tiles.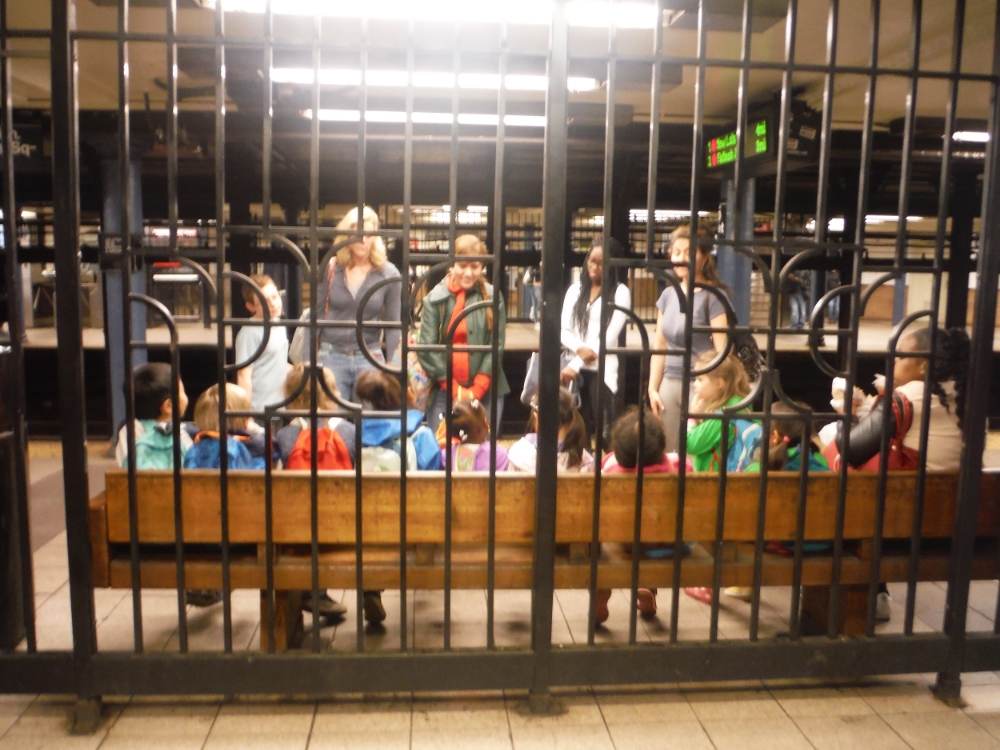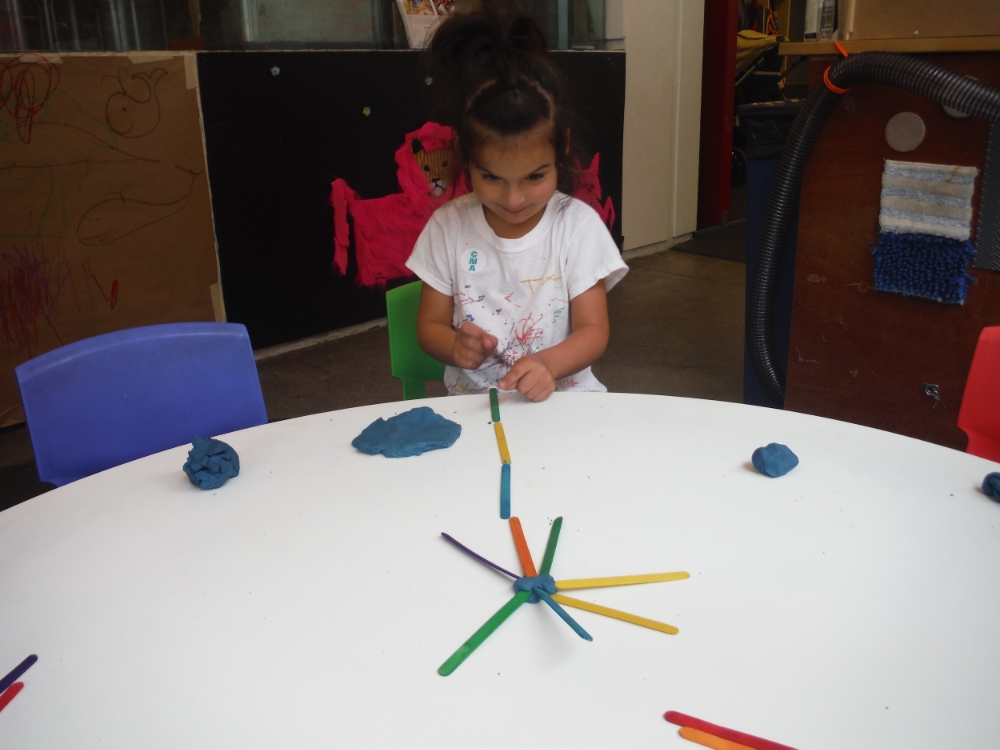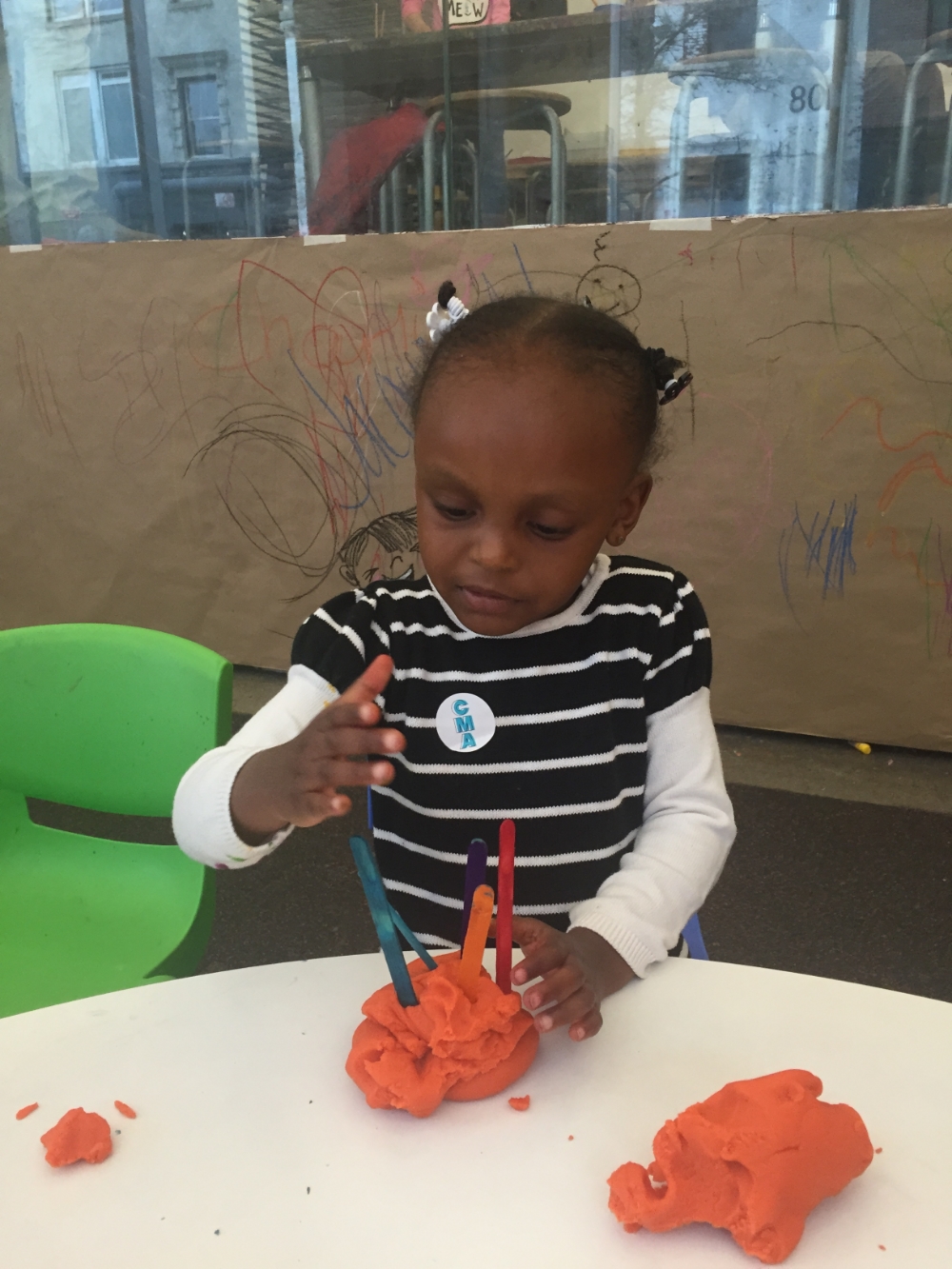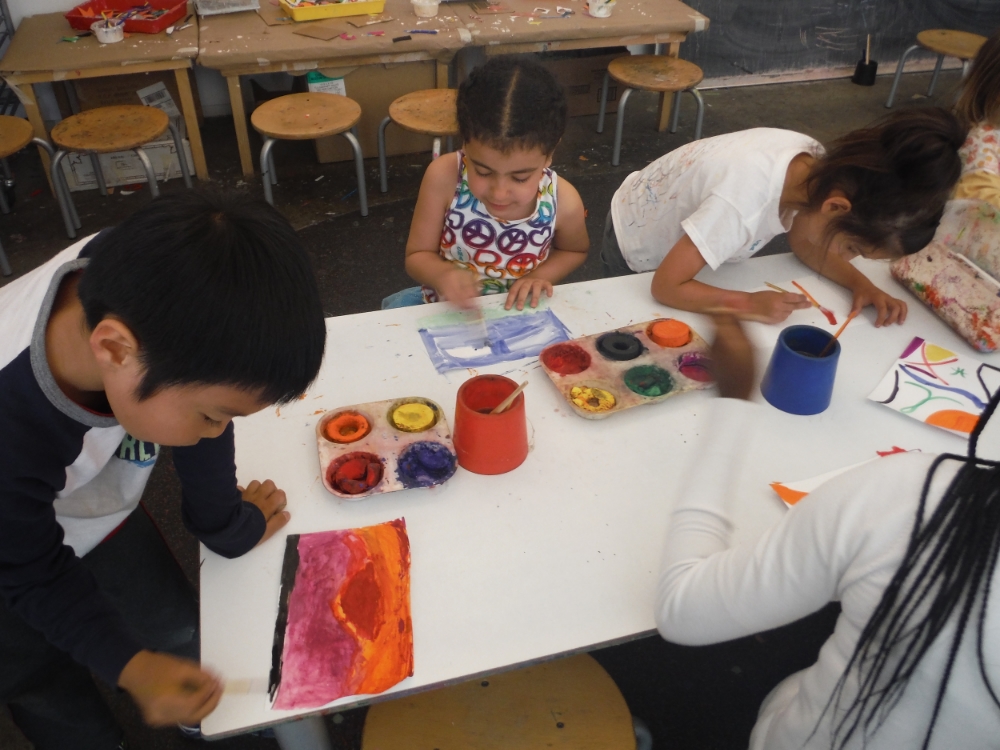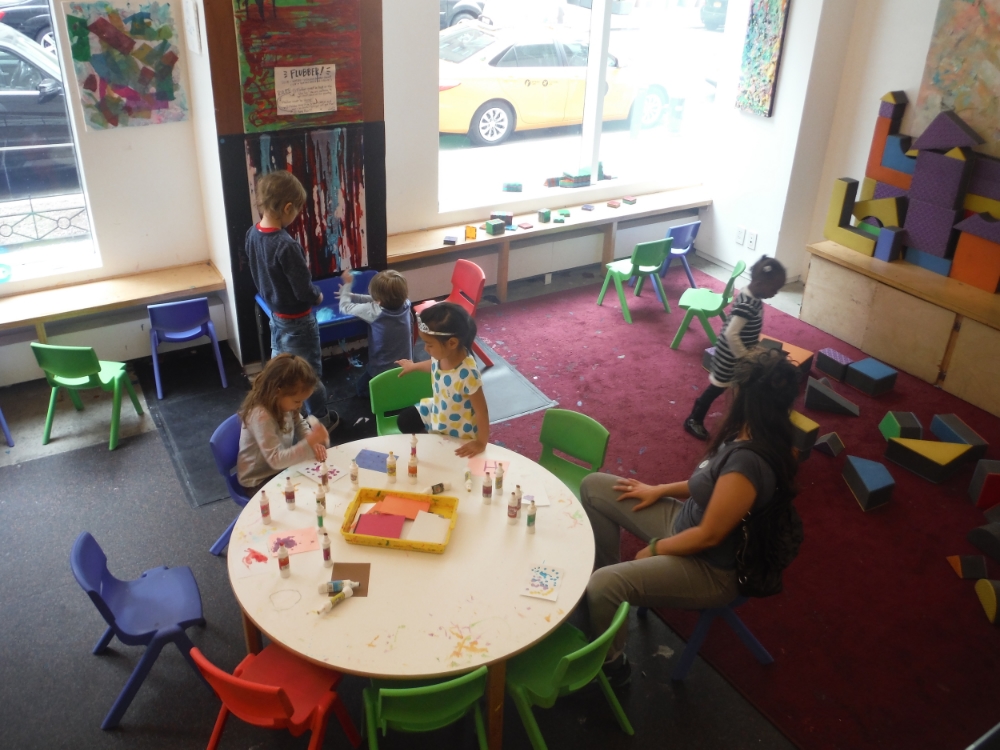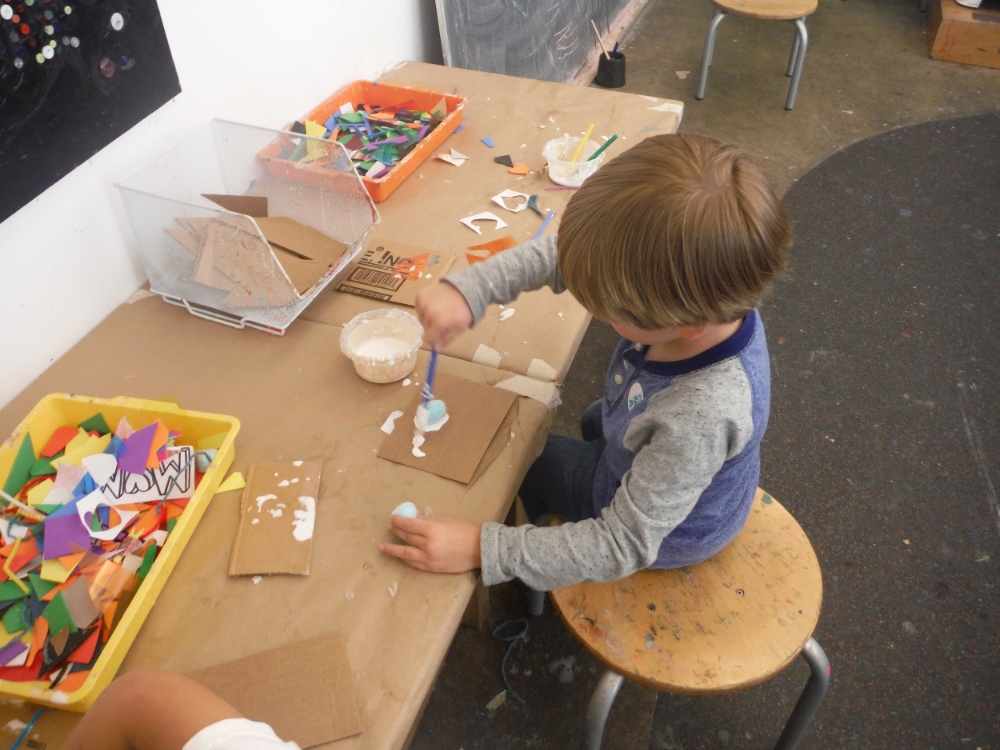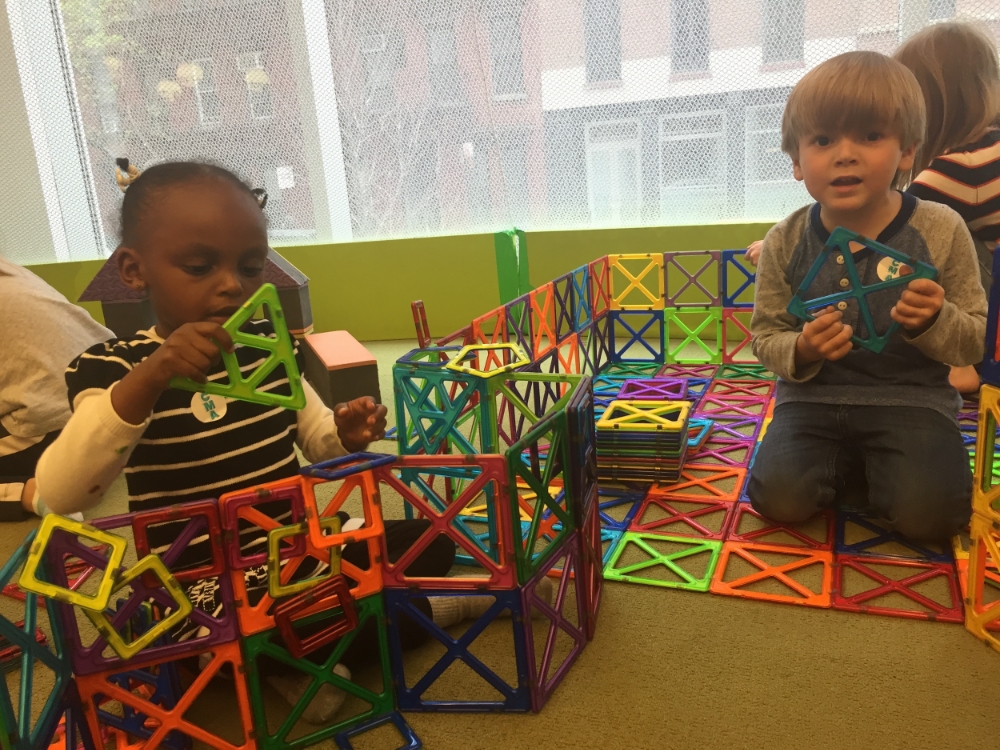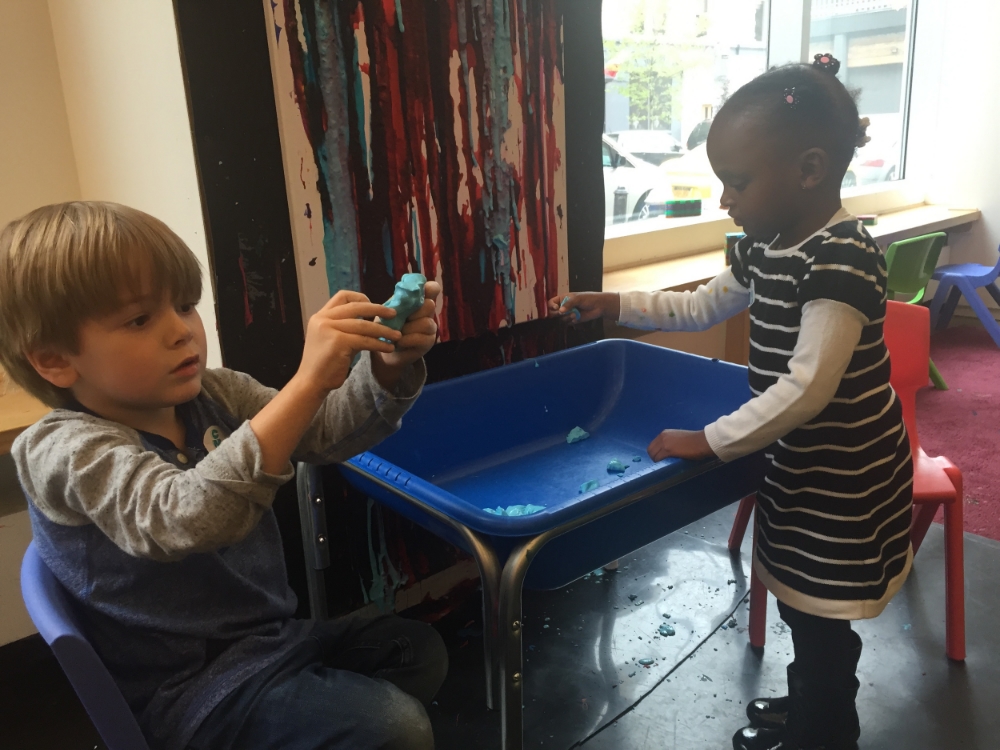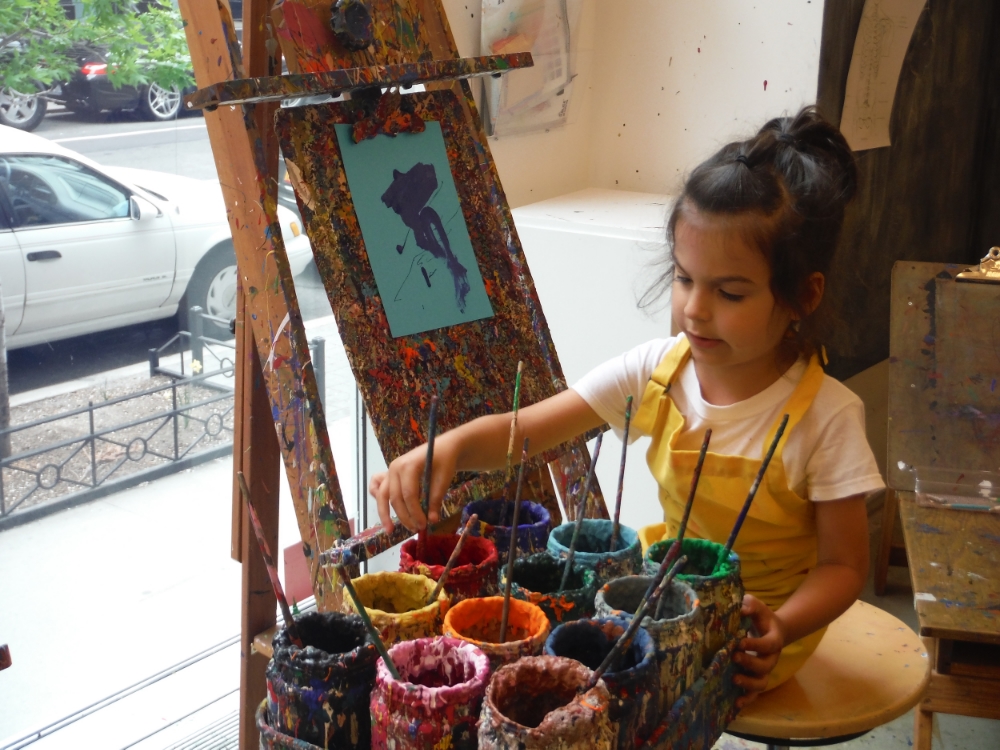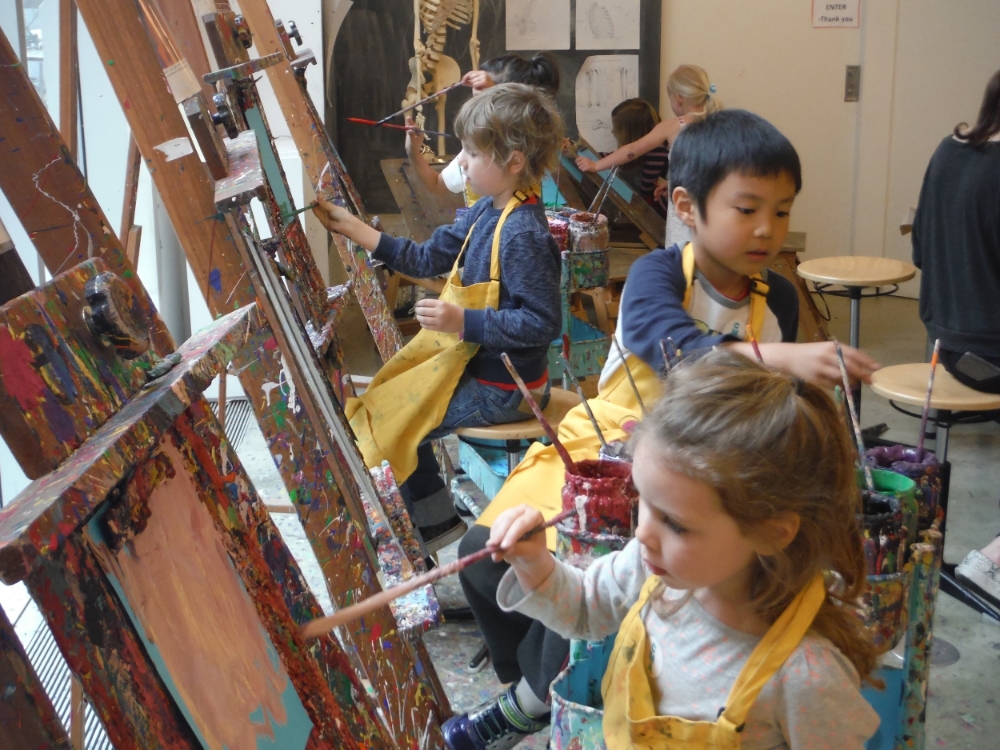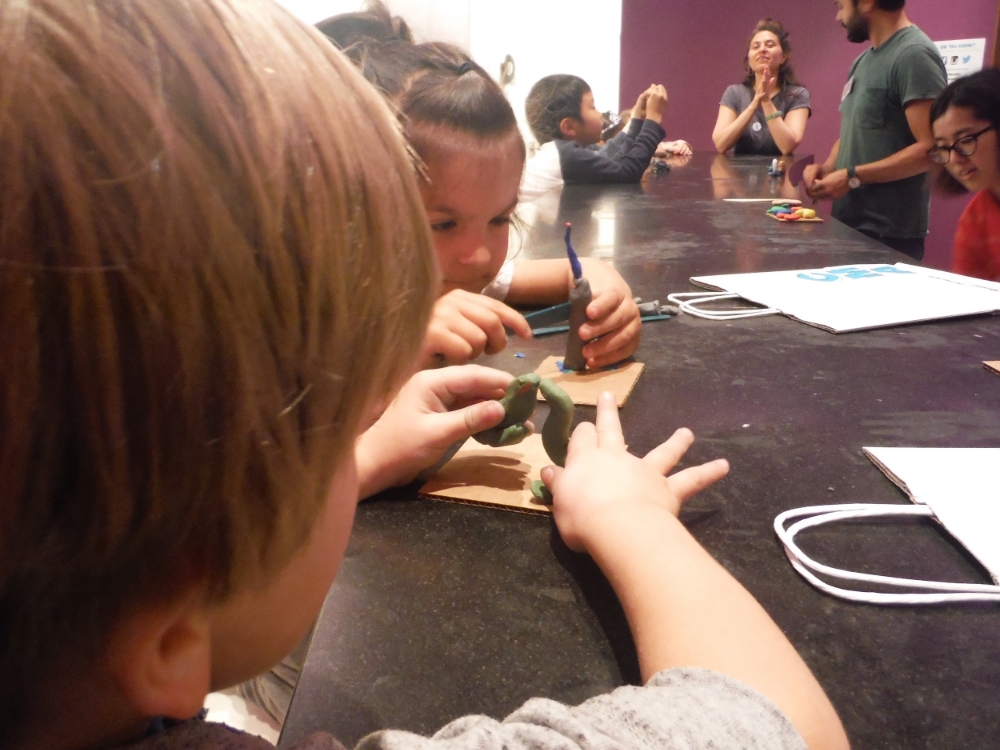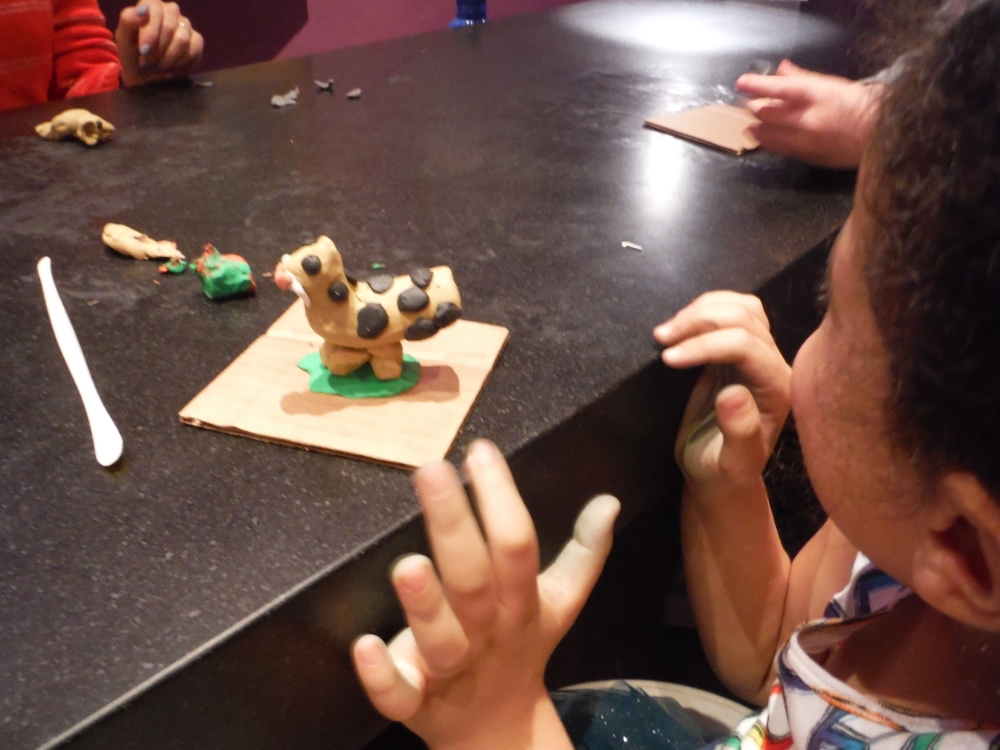 Comic Book Fridays…
Well… rumor has it that the story has officially been sketched out for Pono's premiere comic book. The kids have the characters, and now, after Friday, the beats of the story in place! Julietta and company would prefer to keep any other details under wraps for now, no doubt to enhance the intrigue, so check back for more information very soon!
Jazz with Dr. A.
Discover another side to Pono's favorite scientist! This Sunday, May 17th, Leonisa Ardizzone (Dr. A) will sing a Jazz Vespers as part of a trio at 4th Universalist Society, Central Park West and 76th Street, from 5:00–6:00pm.
Take care, everyone, and have a lovely week.