Come and Follow Me
The time is flying by as we've already rounded second base on our spring term!
We love so many of our visiting teachers and are always happy when they come back. On Monday, occupational therapist Eli Marcos returned to Pono. She is a gentle and kind ambassador of Dr. Martha Eddy and the partnership Dr. Eddy has with Pono. The children worked with their bodies as sculptures and moved through space in new and interesting ways.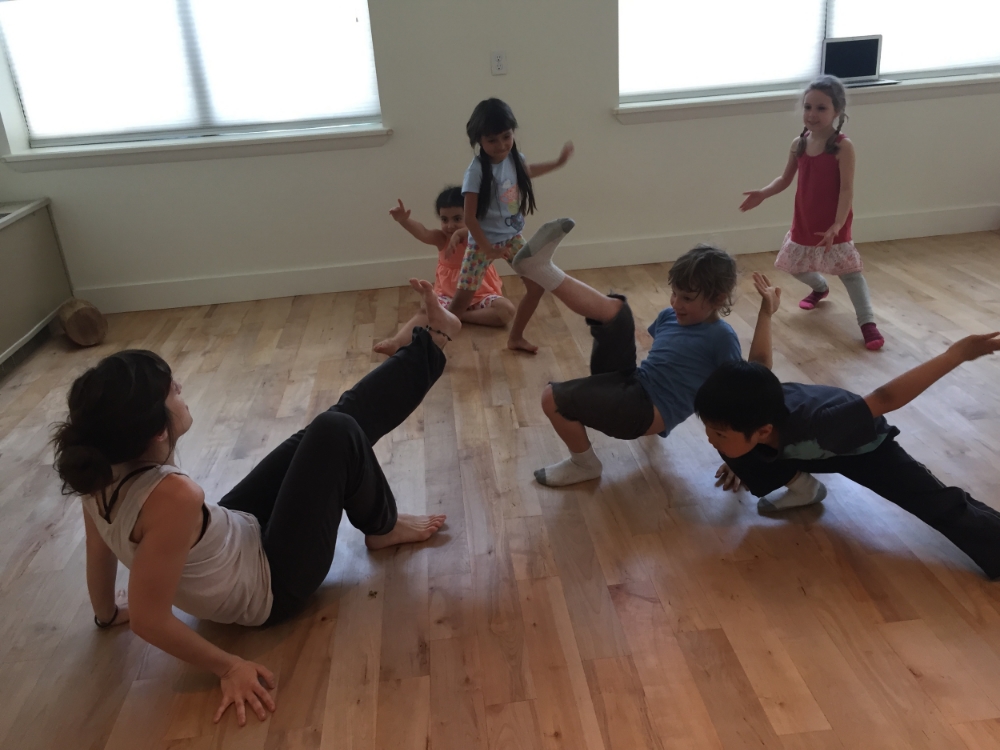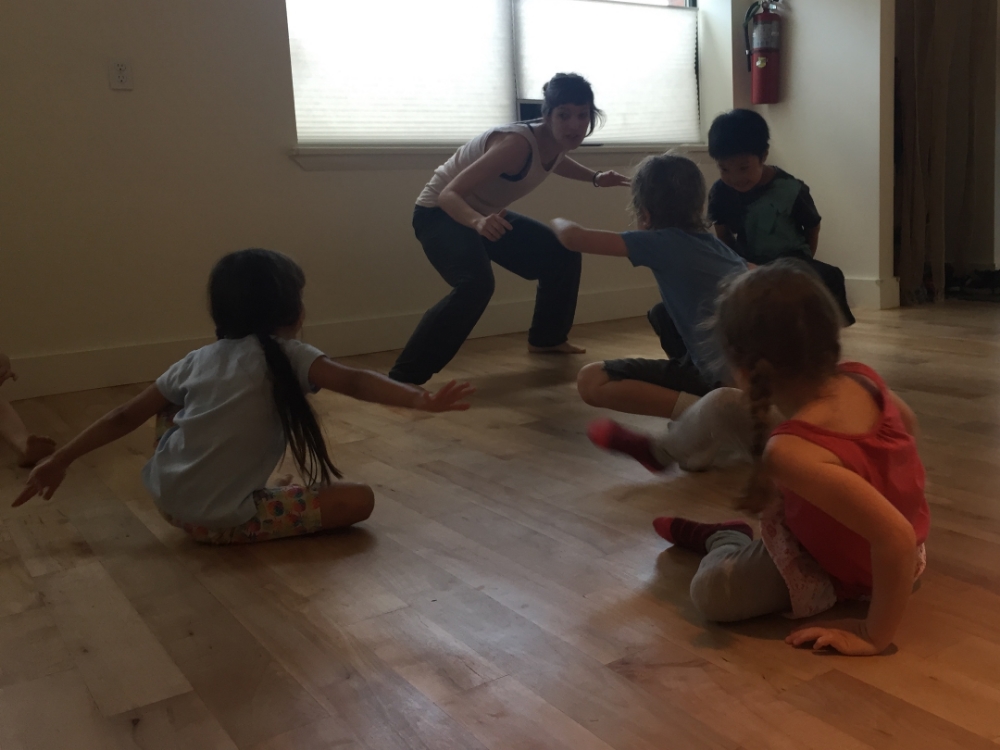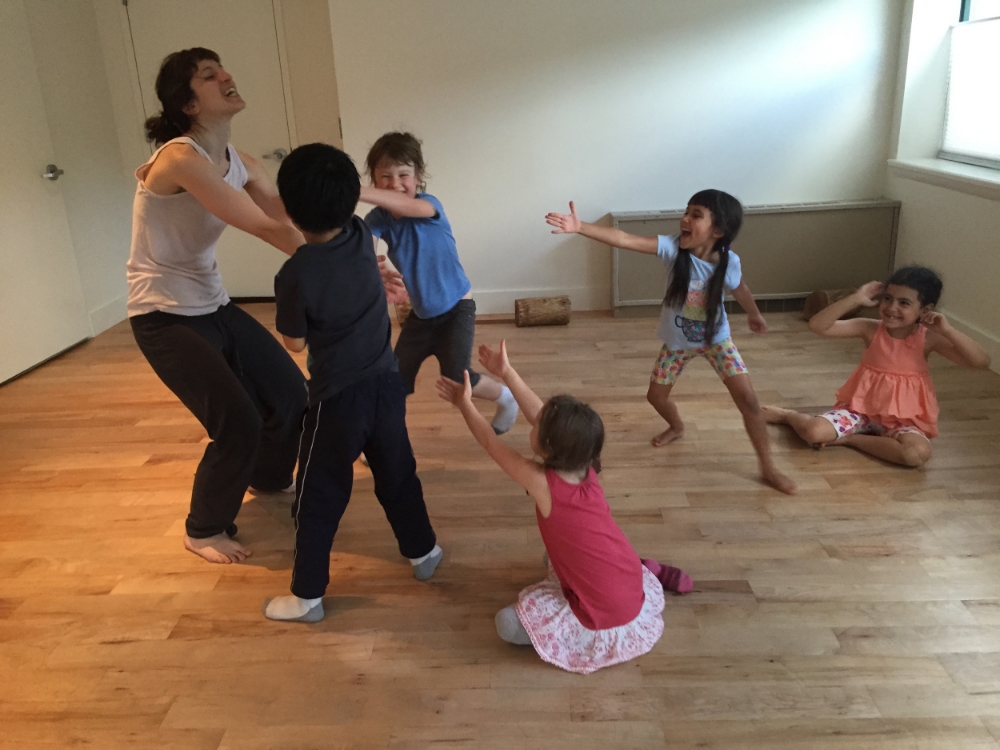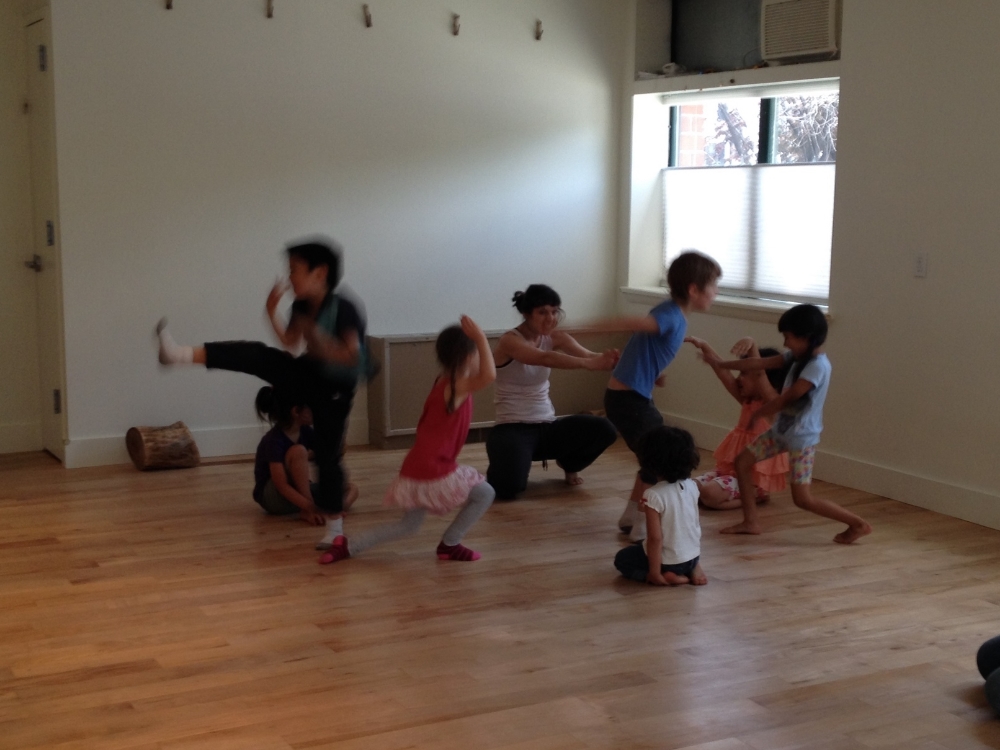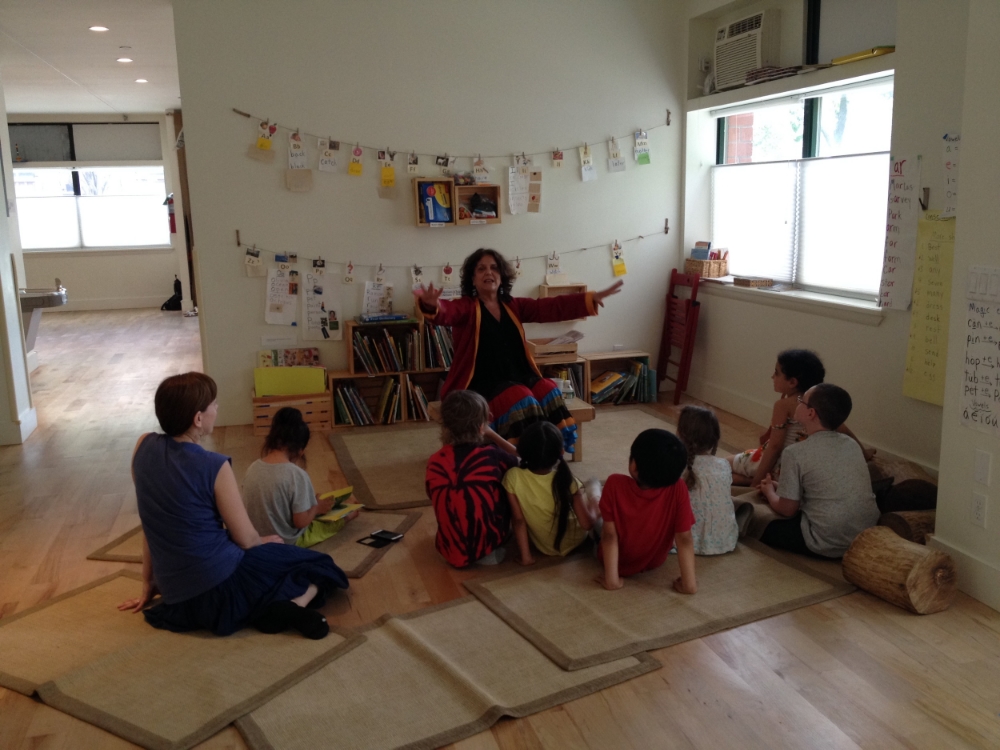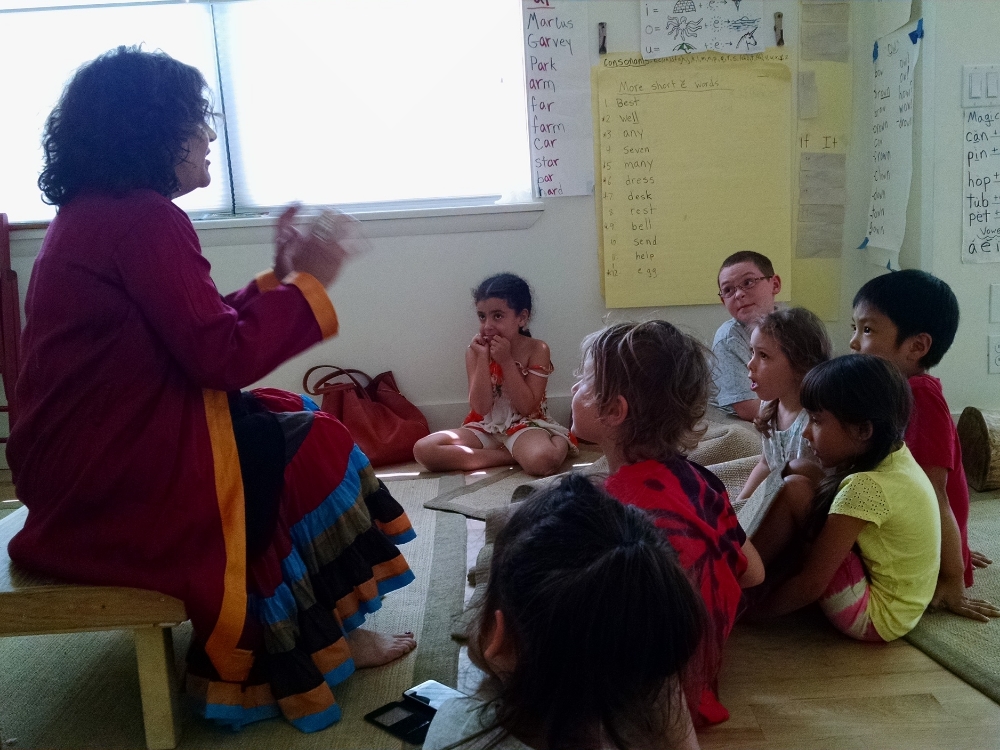 Tuesday, well-traveled storyteller Laura Simms came to tell the kids Scheherazade's final story from One Thousand and One Nights. The tale involved various voices, vivid images and colorful characters (including a talking bird and singing tree) for everyone to drink in. After the story's exciting conclusion, Laura invited the children to engage their imaginations to pose a question to one of the story's main characters and then listen closely, within, for the answer. Afterwards everyone shared, with each other and Laura, the question they asked and what they had learned by listening during their moment of meditation.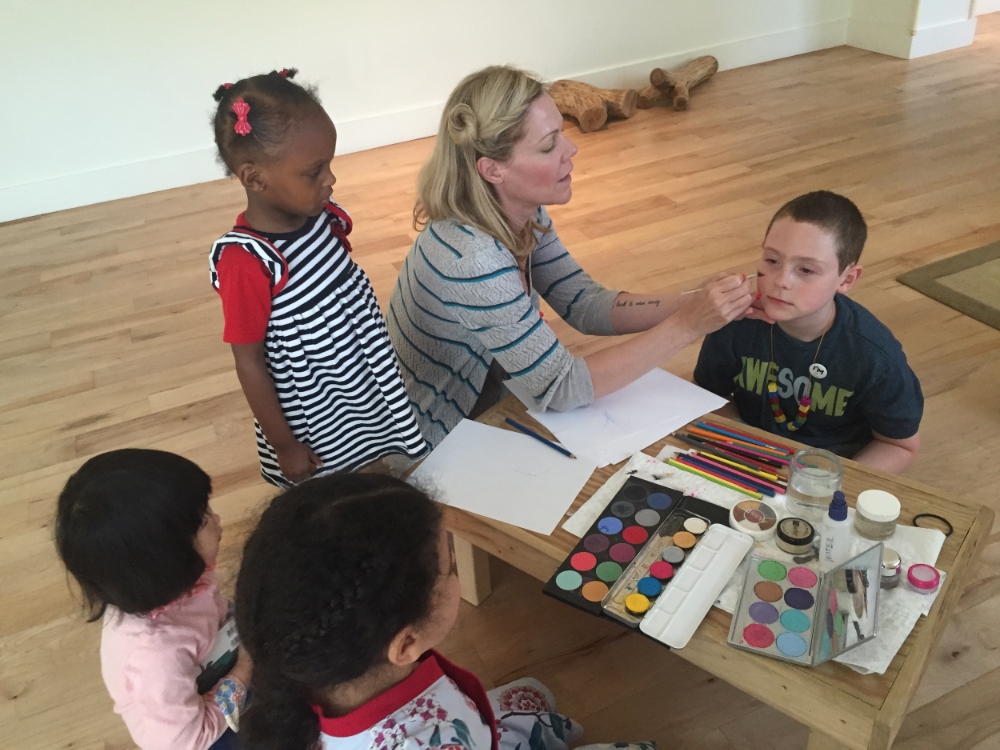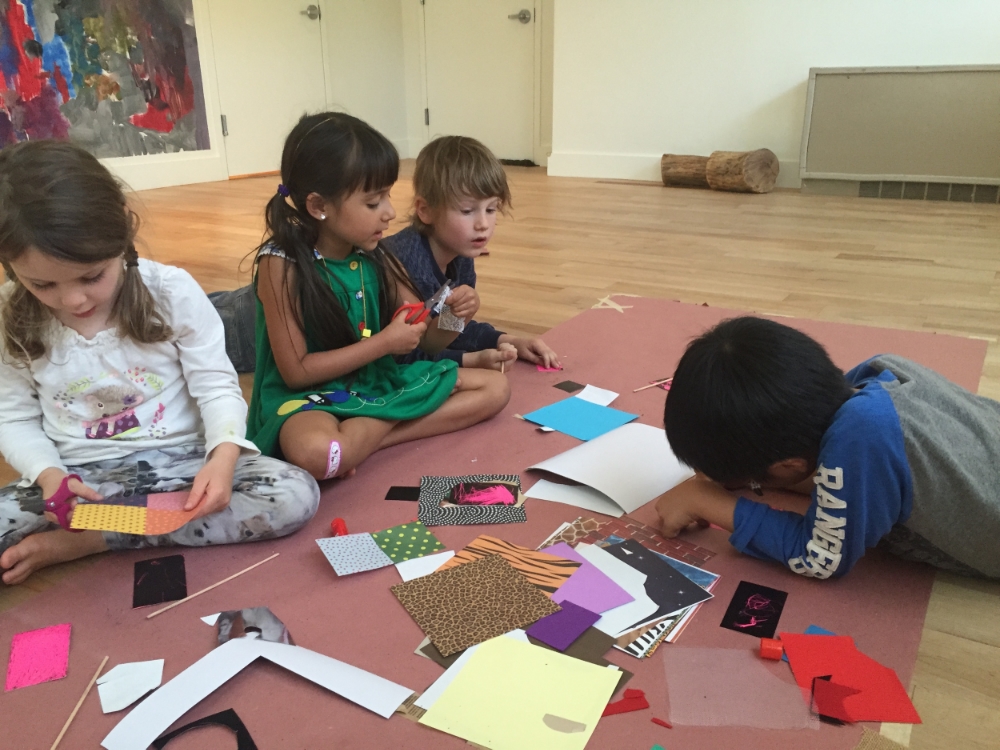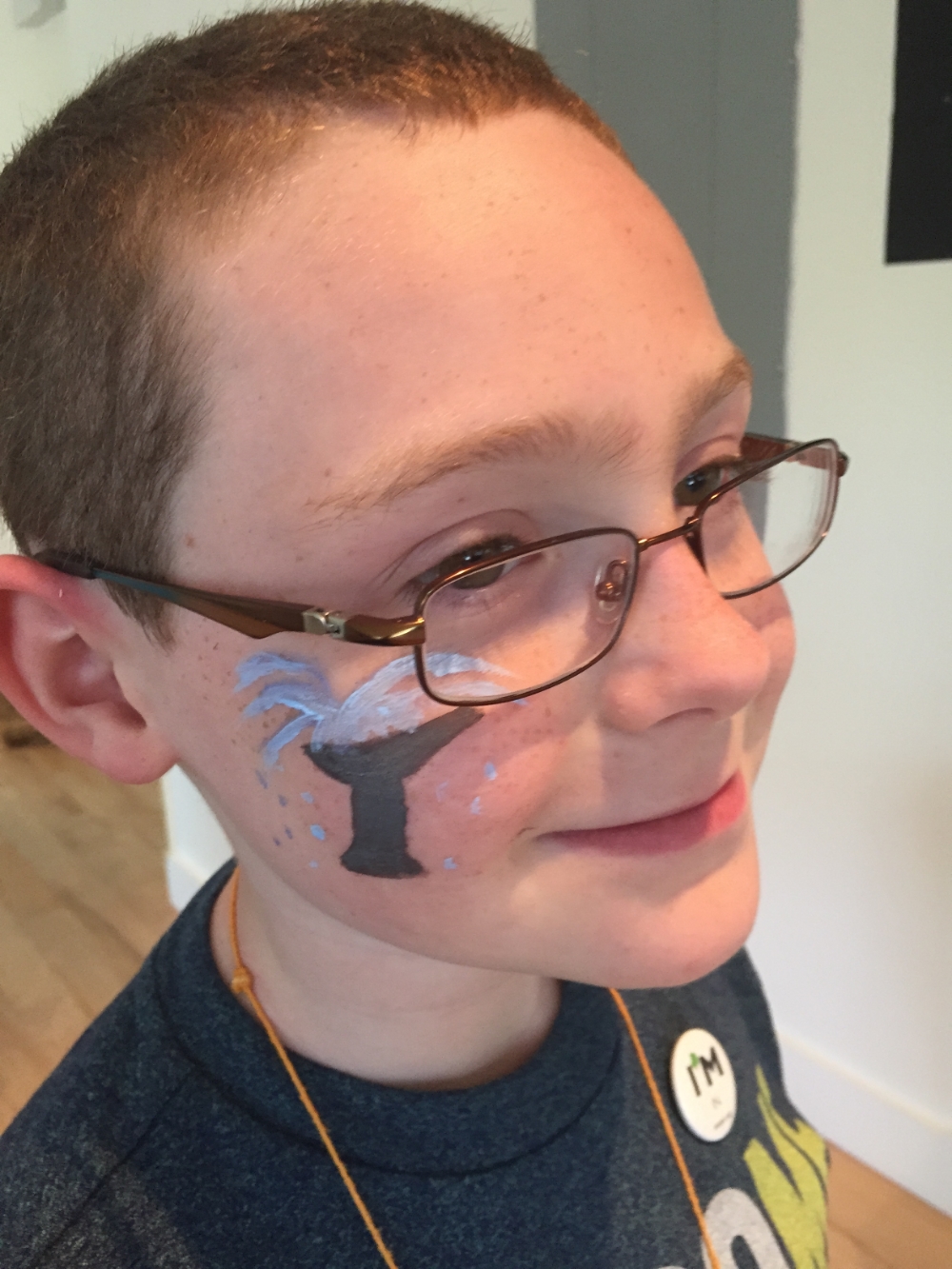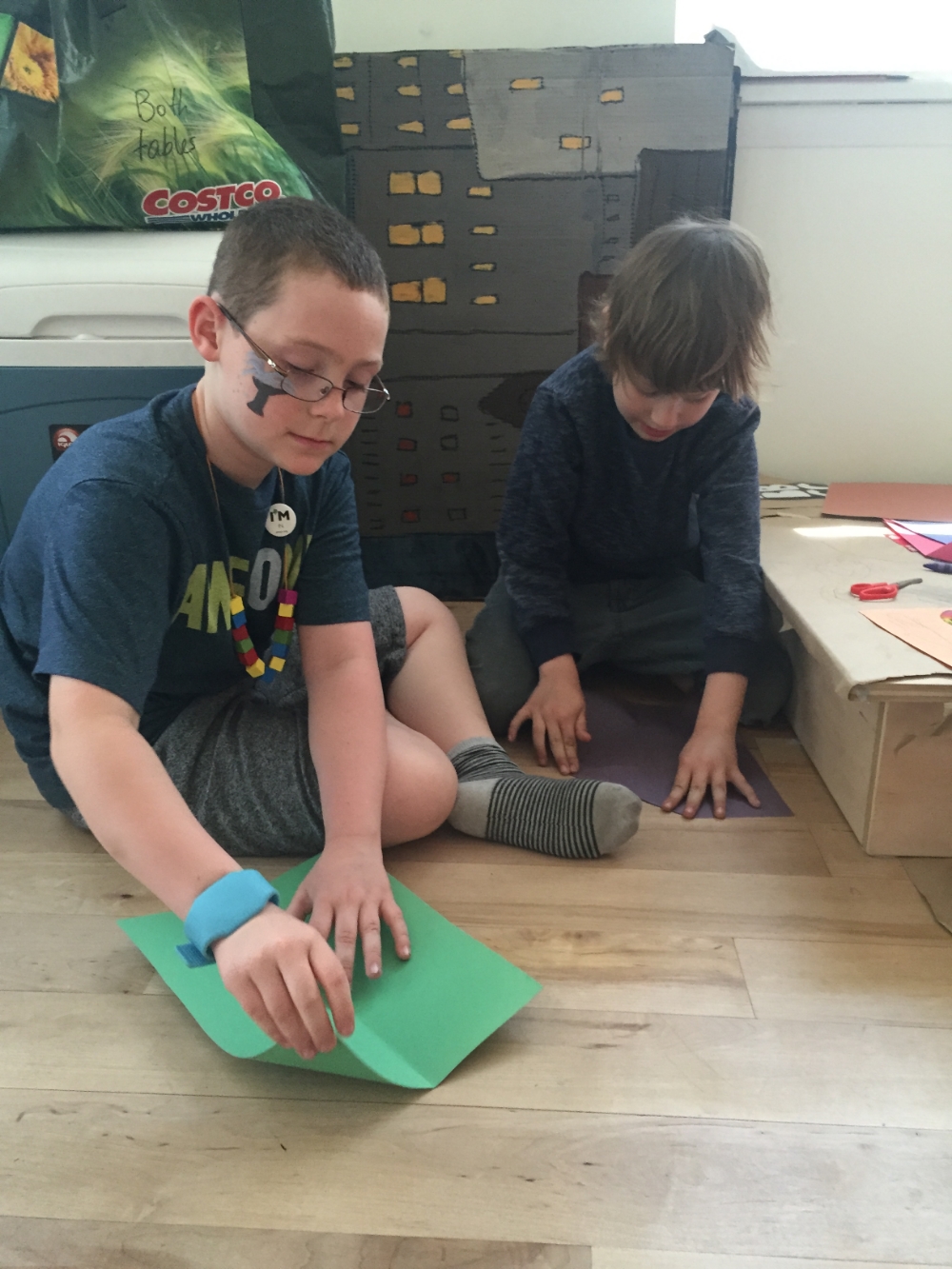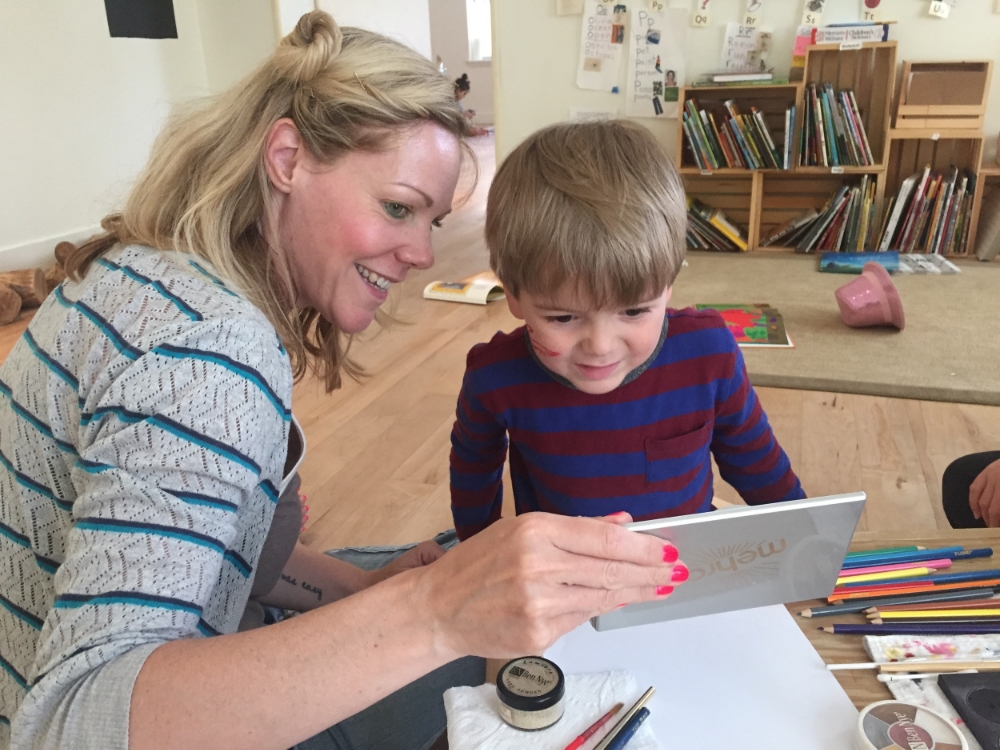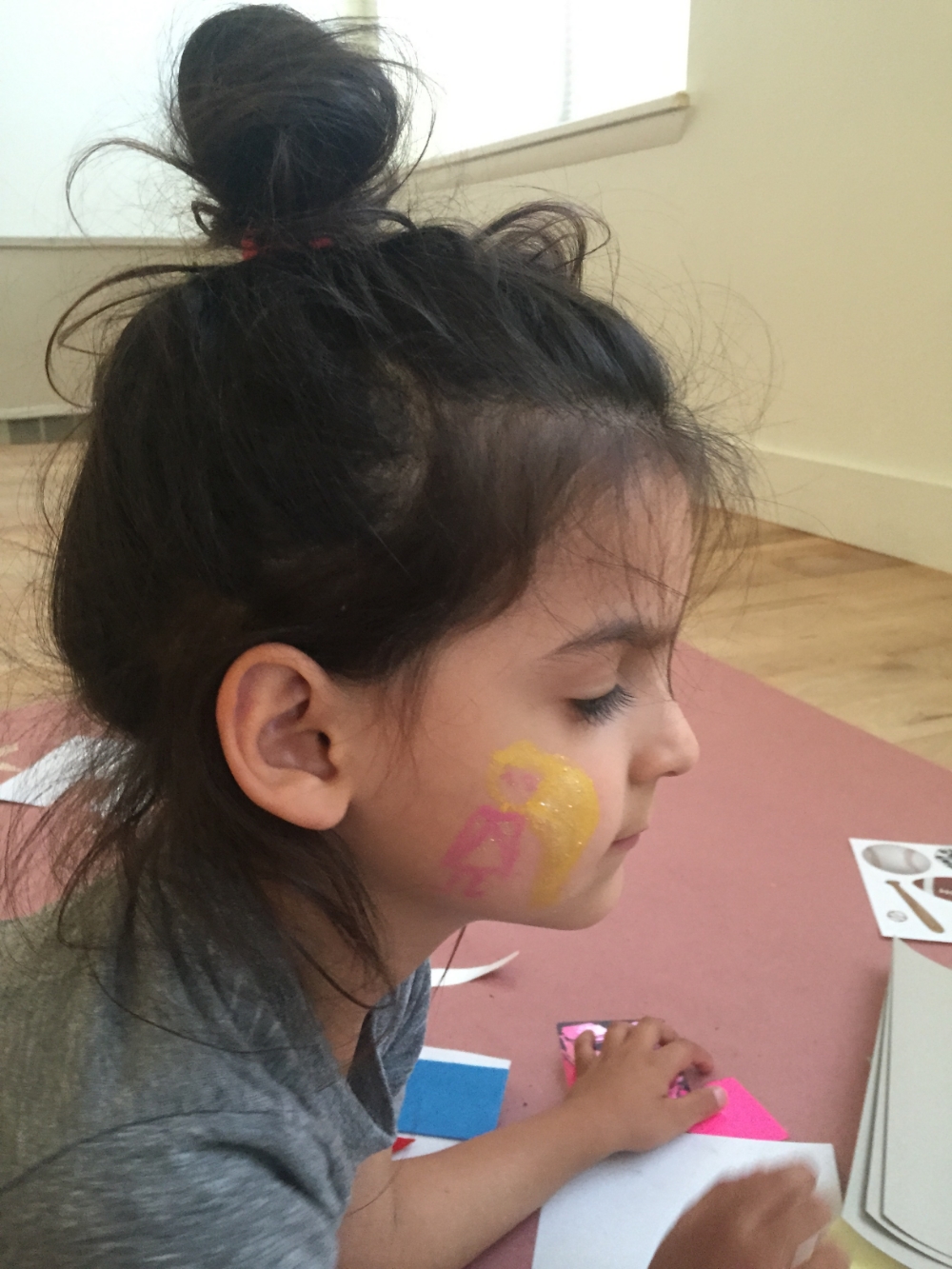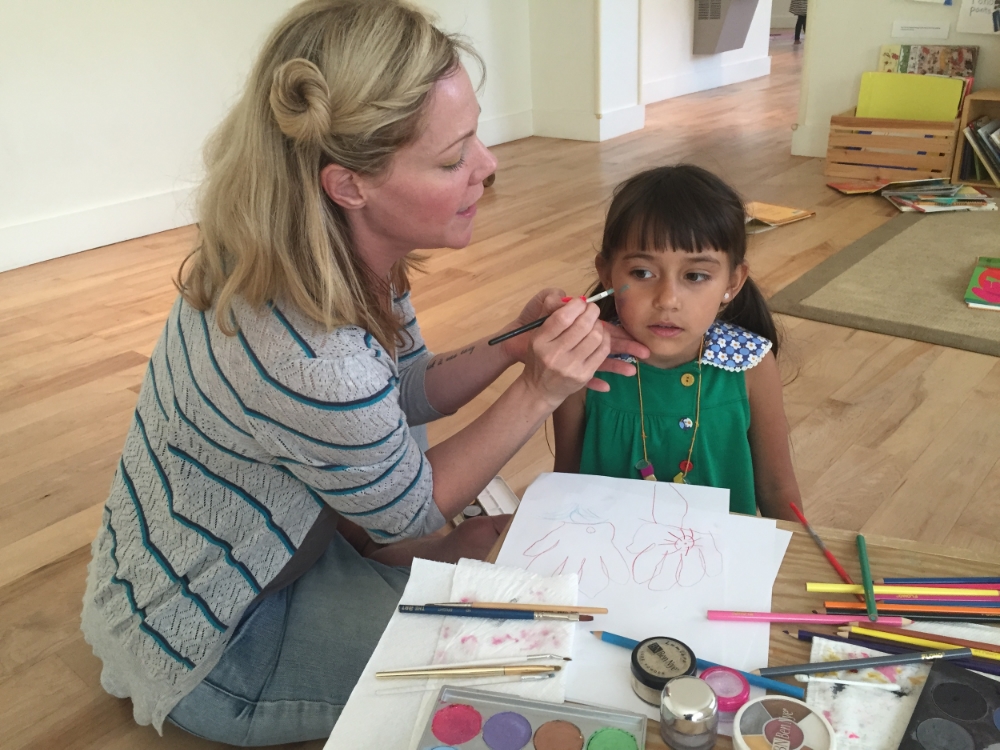 Speaking of Dr. Martha Eddy, she visited Pono on Thursday afternoon and met individually with each of the Pono friends for a neurodevelopment screening. She transformed Pono's upstairs area into a play gym, complete with soft tunnels, big dots to jump on and a scooter board to zip across the room. While waiting for their turn, the children were immersed in the many open stations that were set downstairs.
Meanwhile, Back at the Ranch…
Monday was Pono's world famous Wheels Day. With their scooters, bicycles and tricycles, the children rolled over to the basketball court at Marcus Garvey Park and sailed across the blacktop to their hearts' content and then enjoyed the beautiful weather a little longer with an outdoor picnic.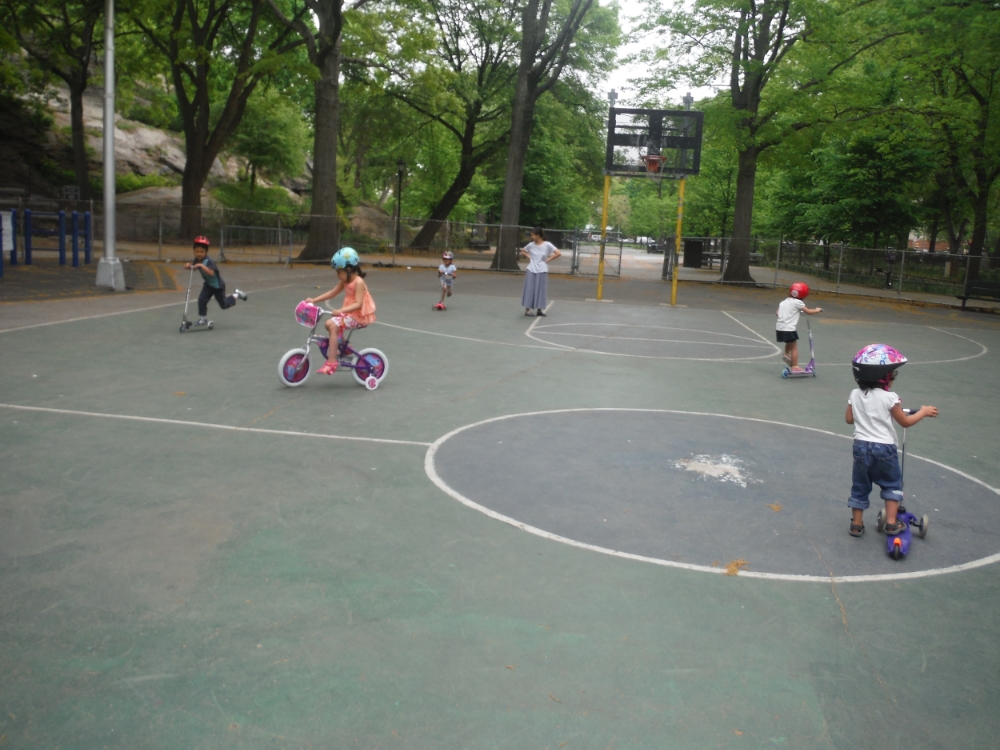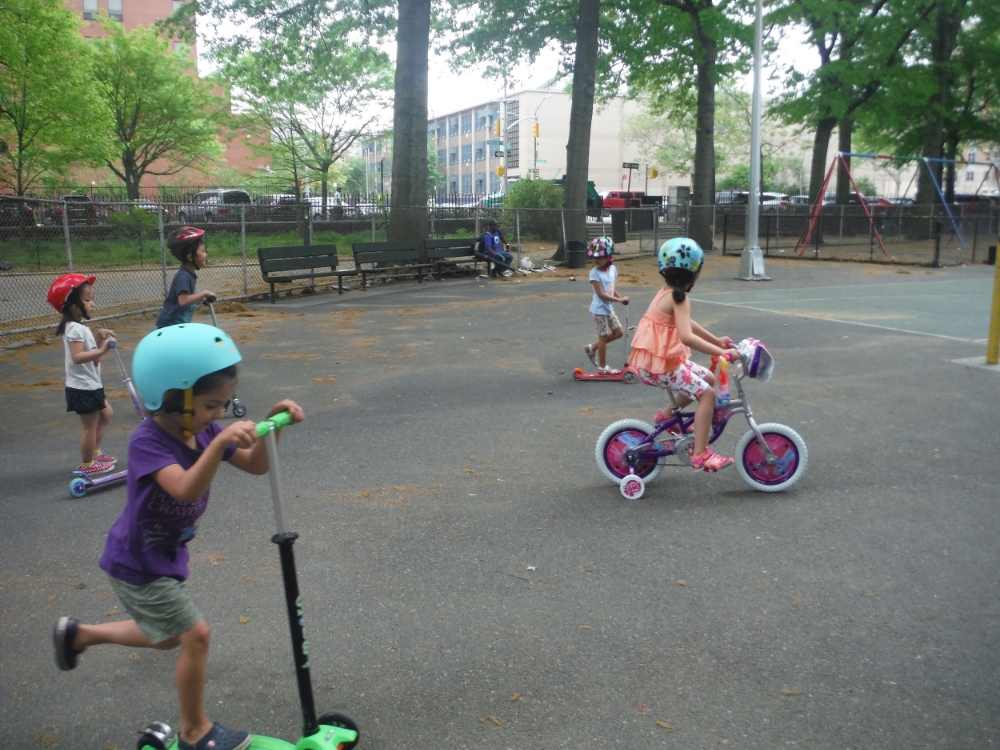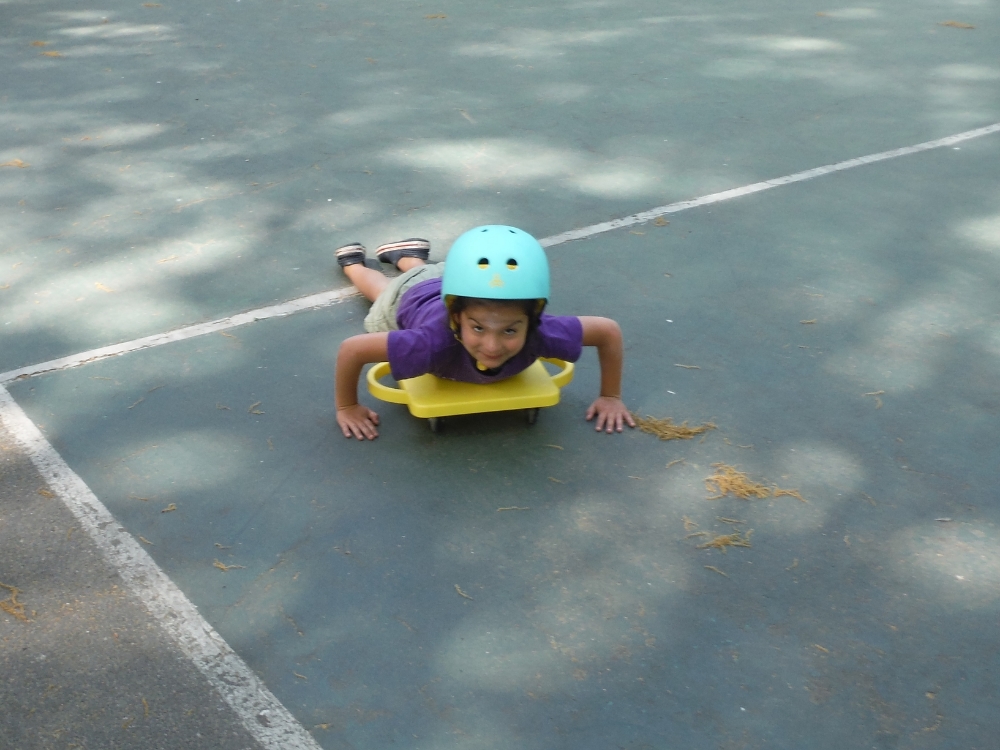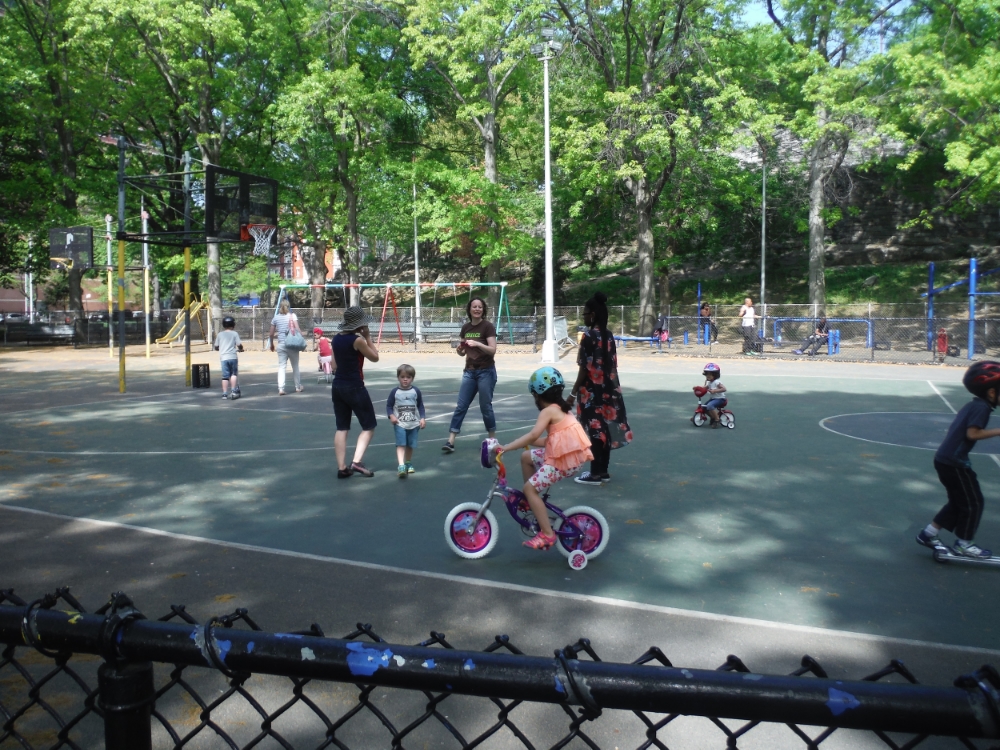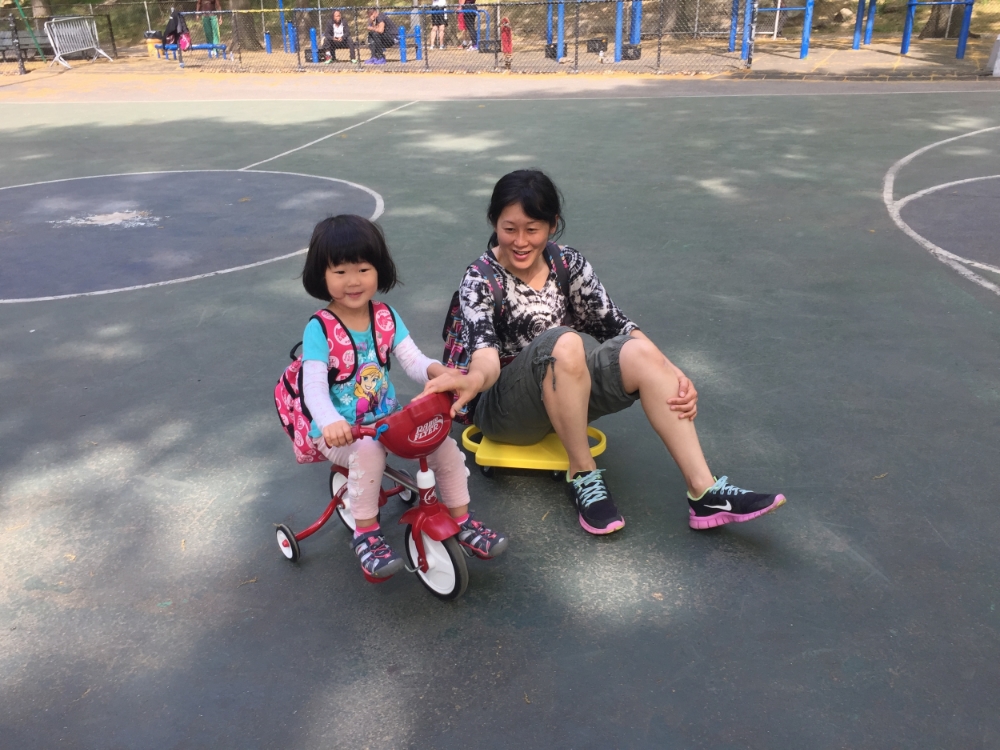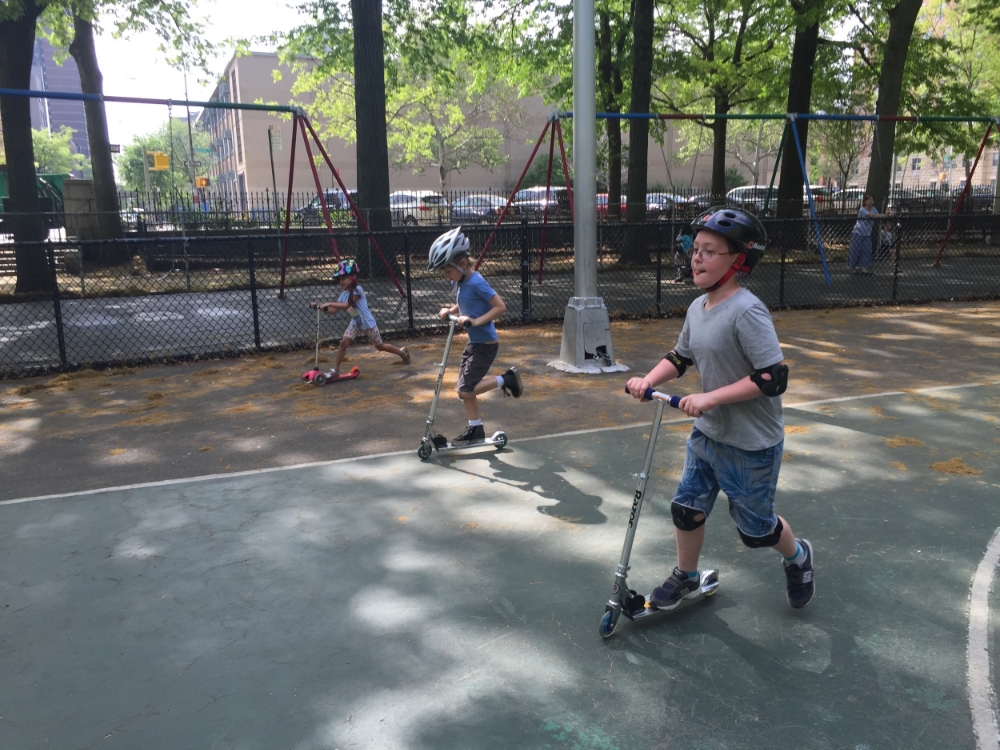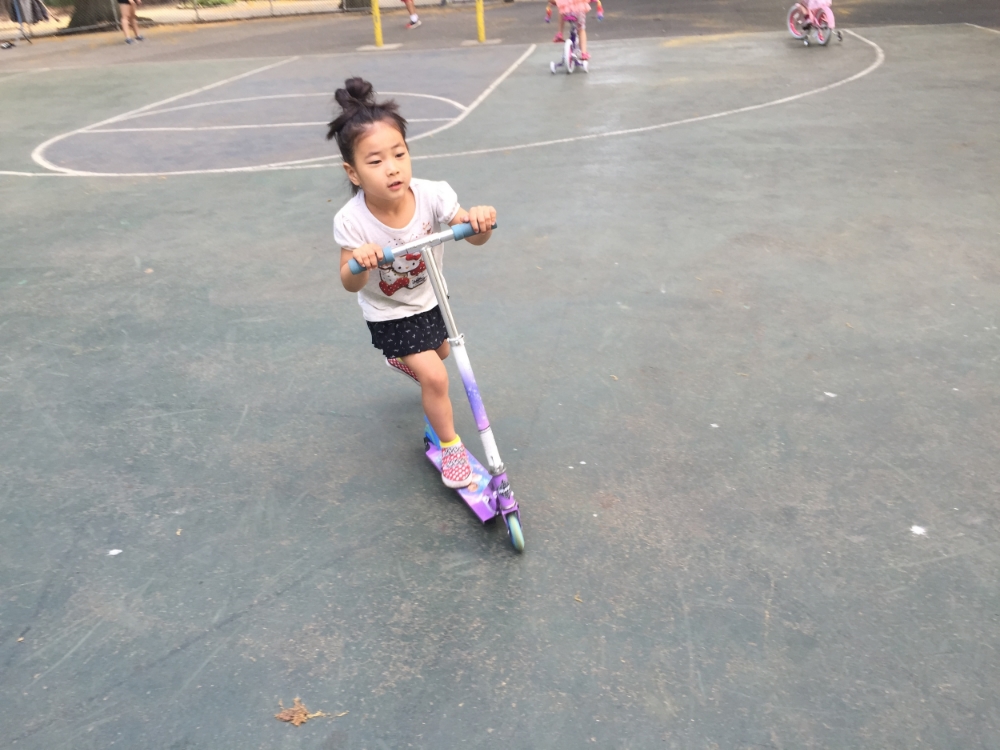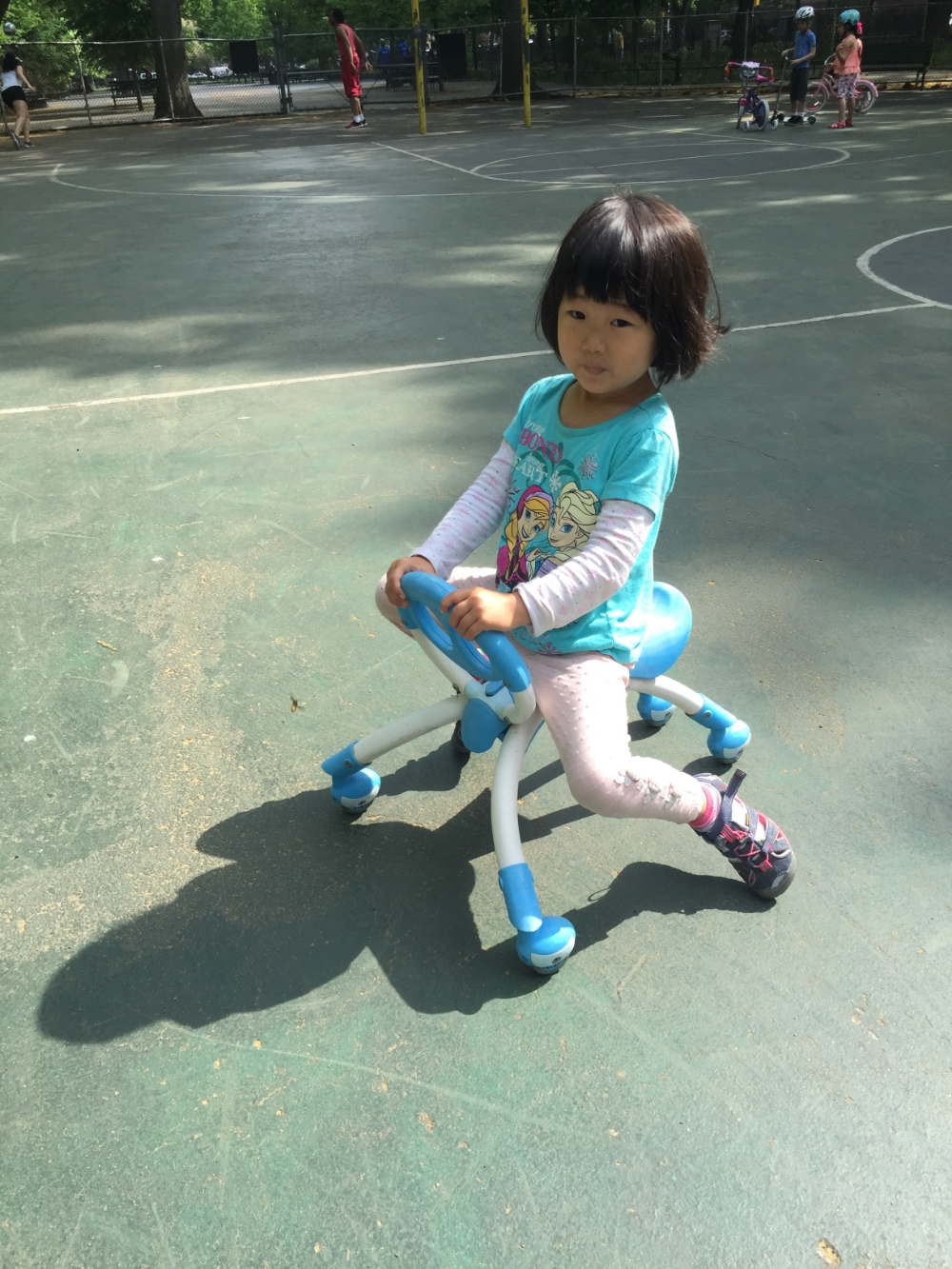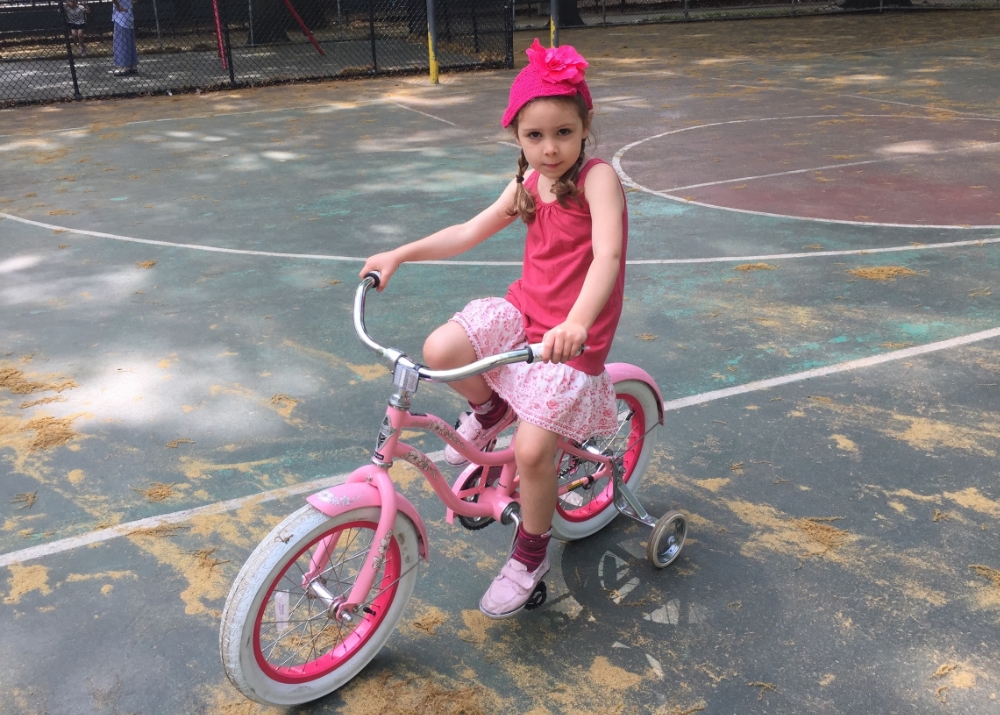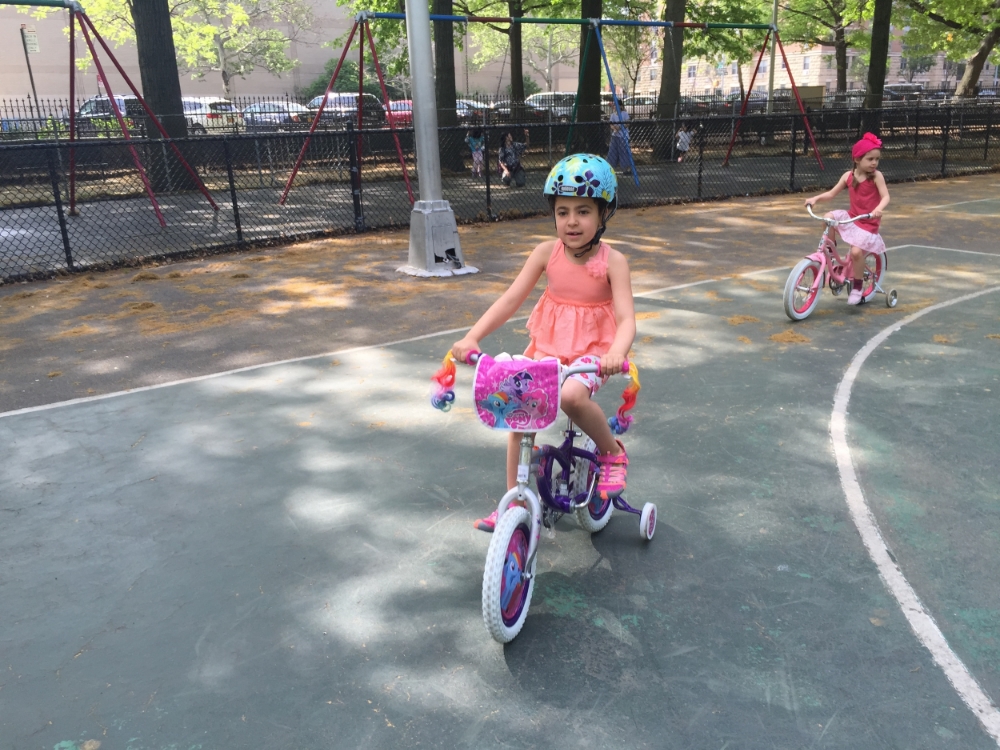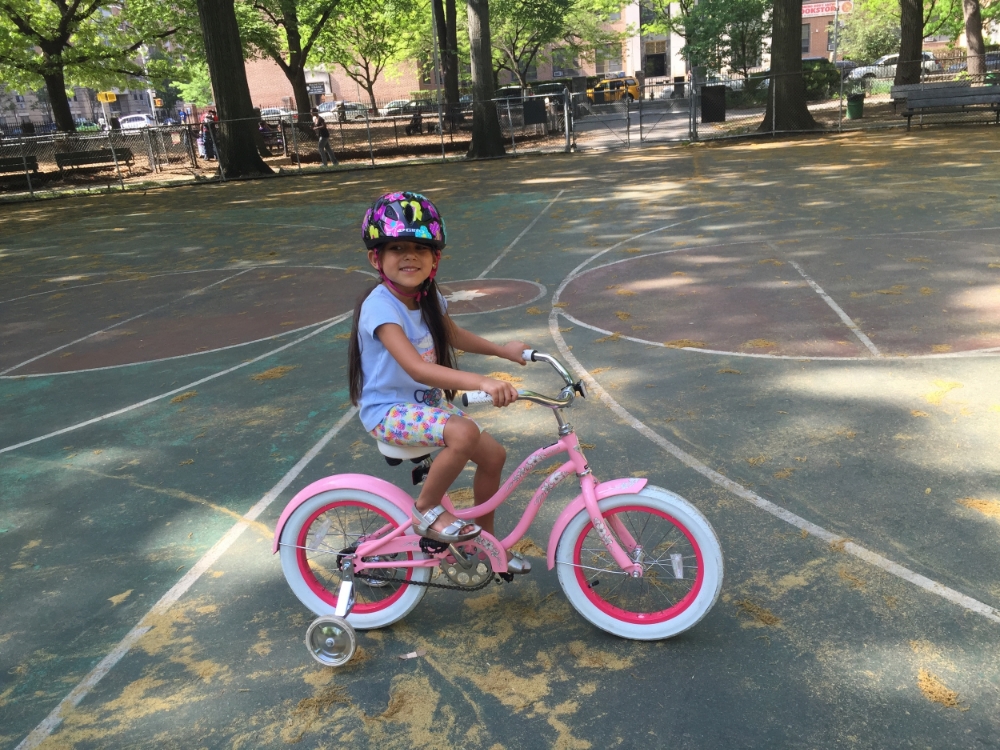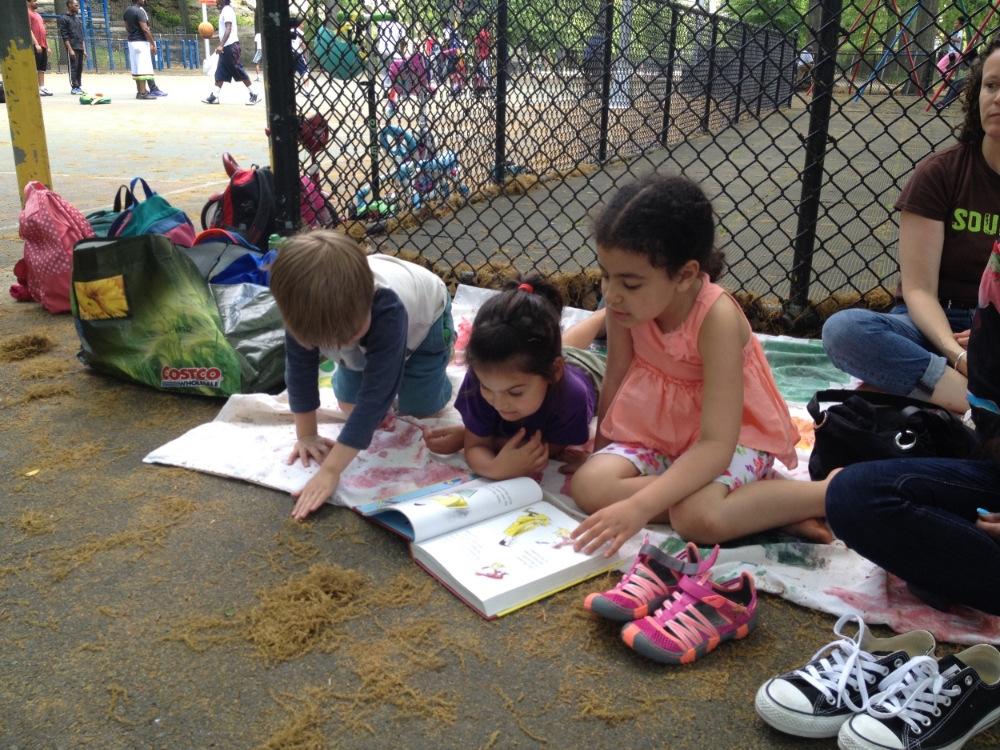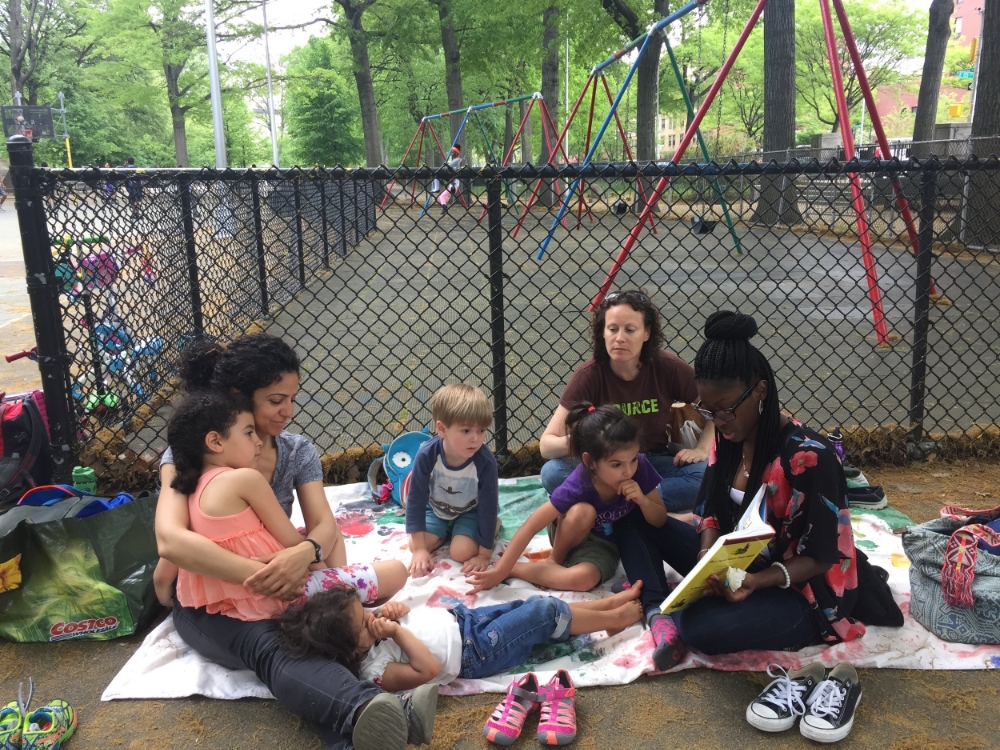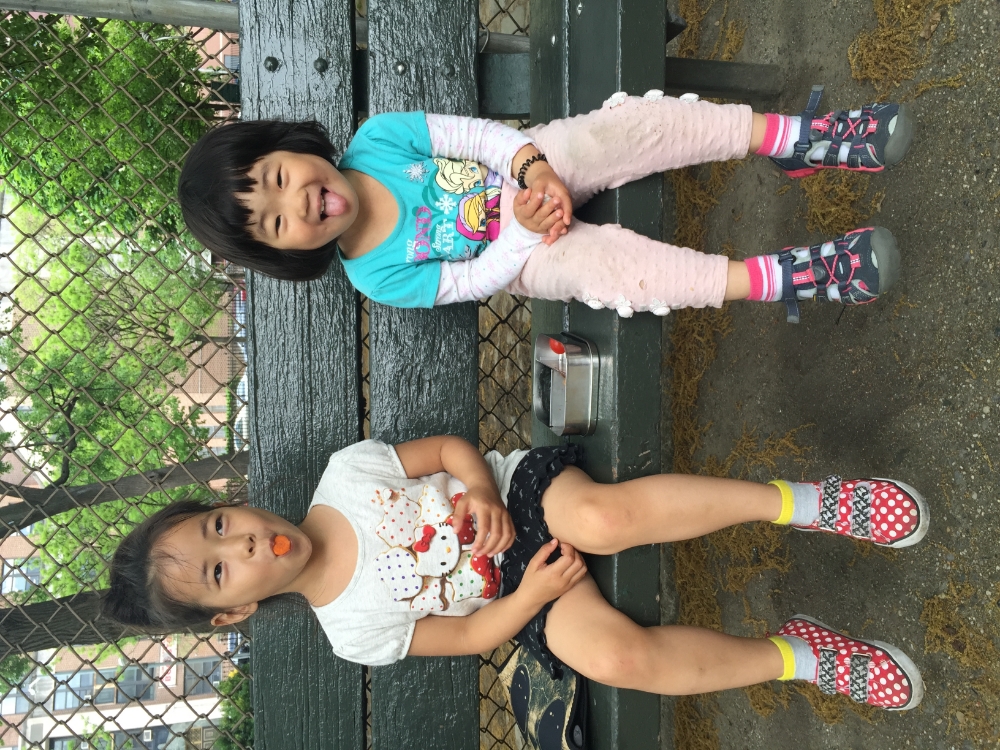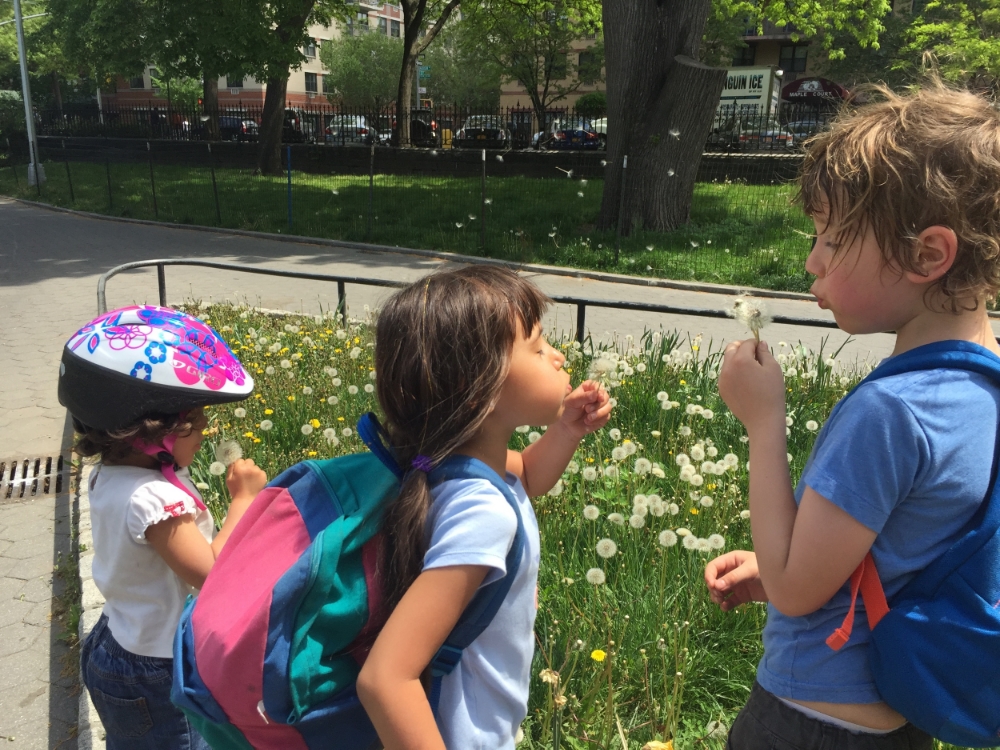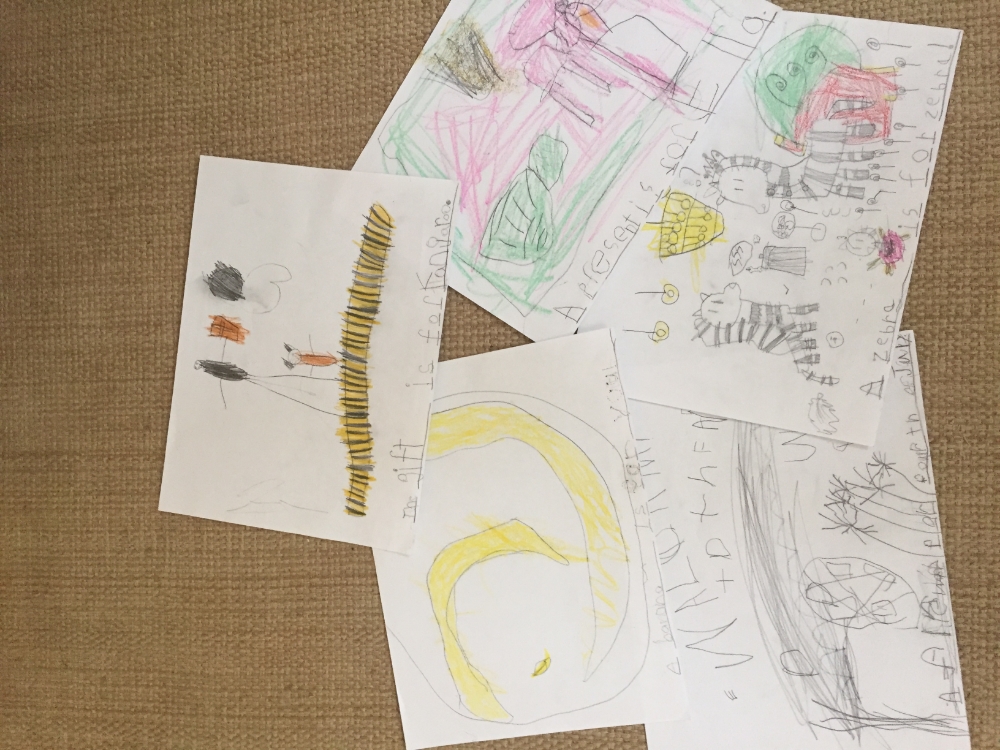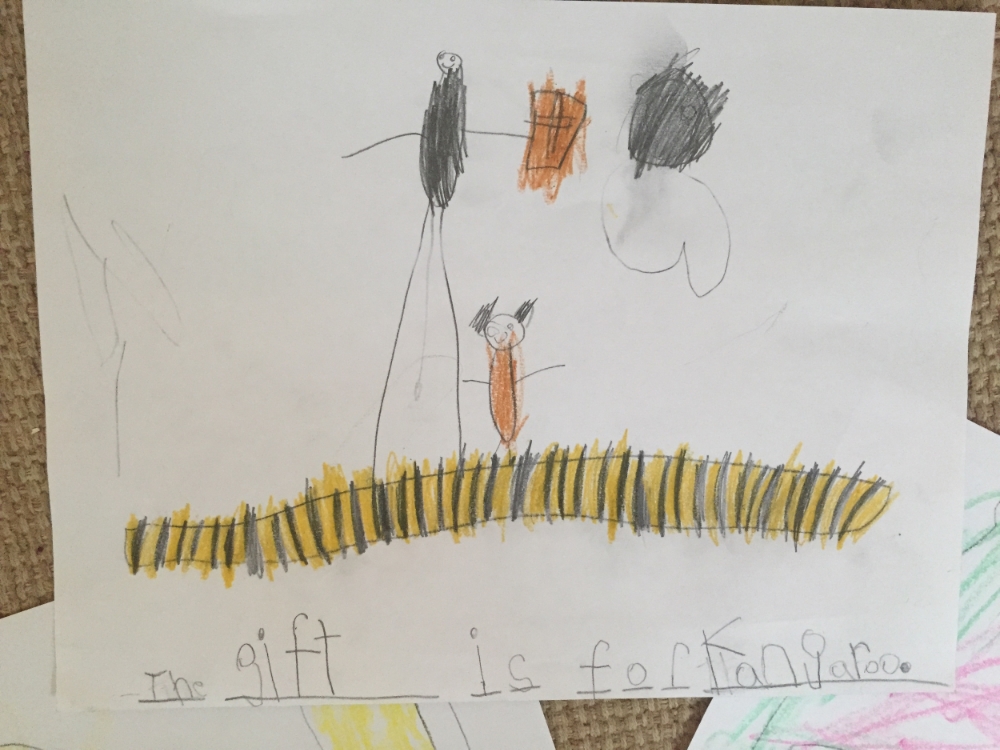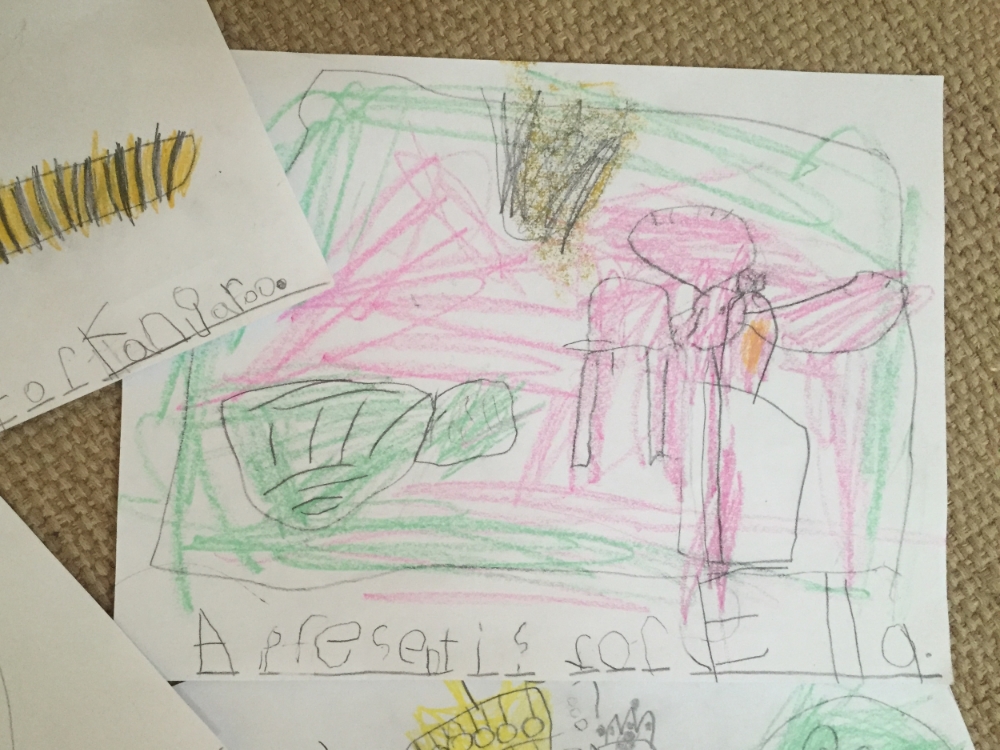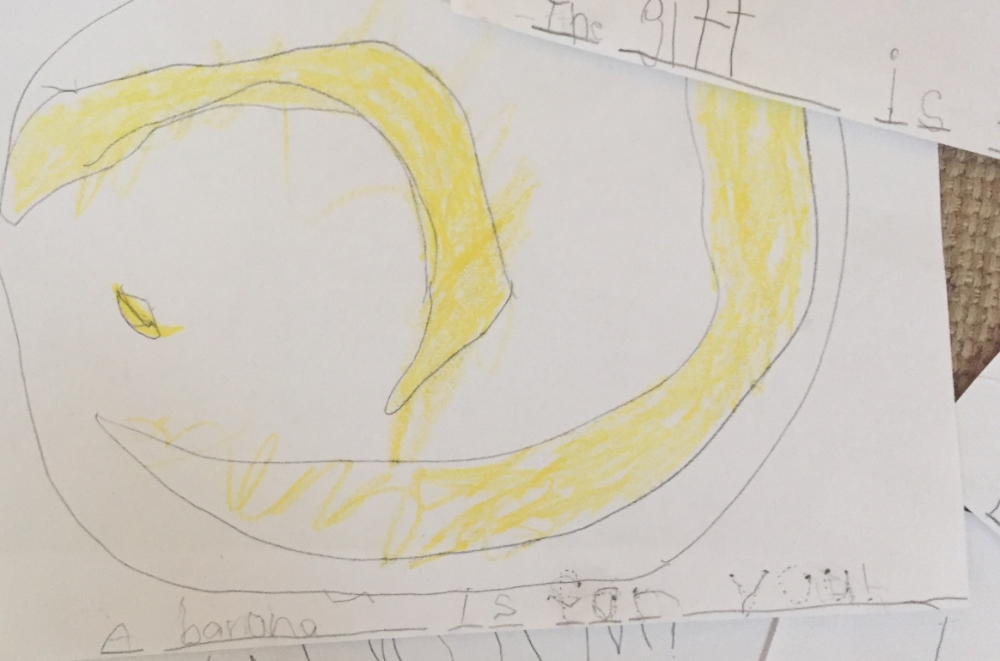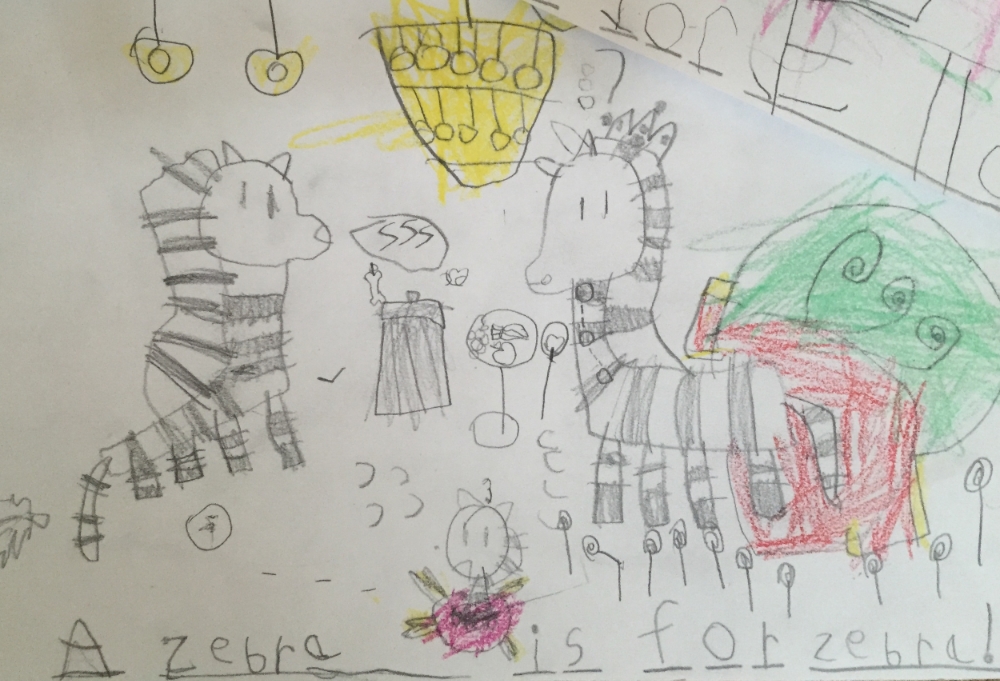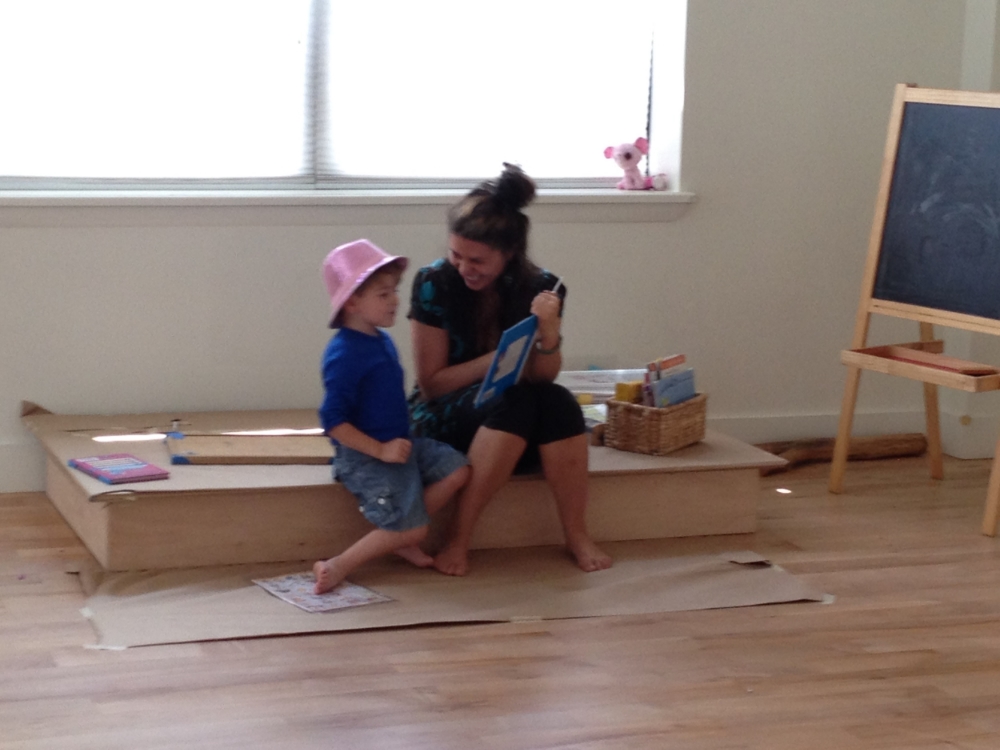 This week in Literacy, Julietta continued putting together the new "For" book with the younger children, while the older Pono friends worked on diagramming paragraphs.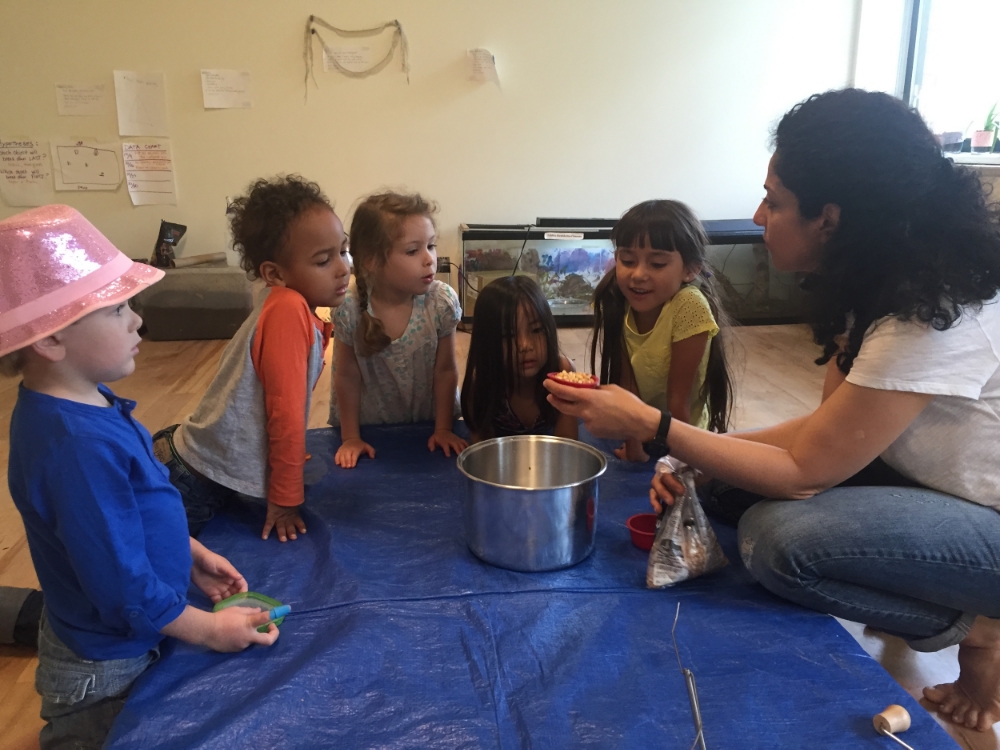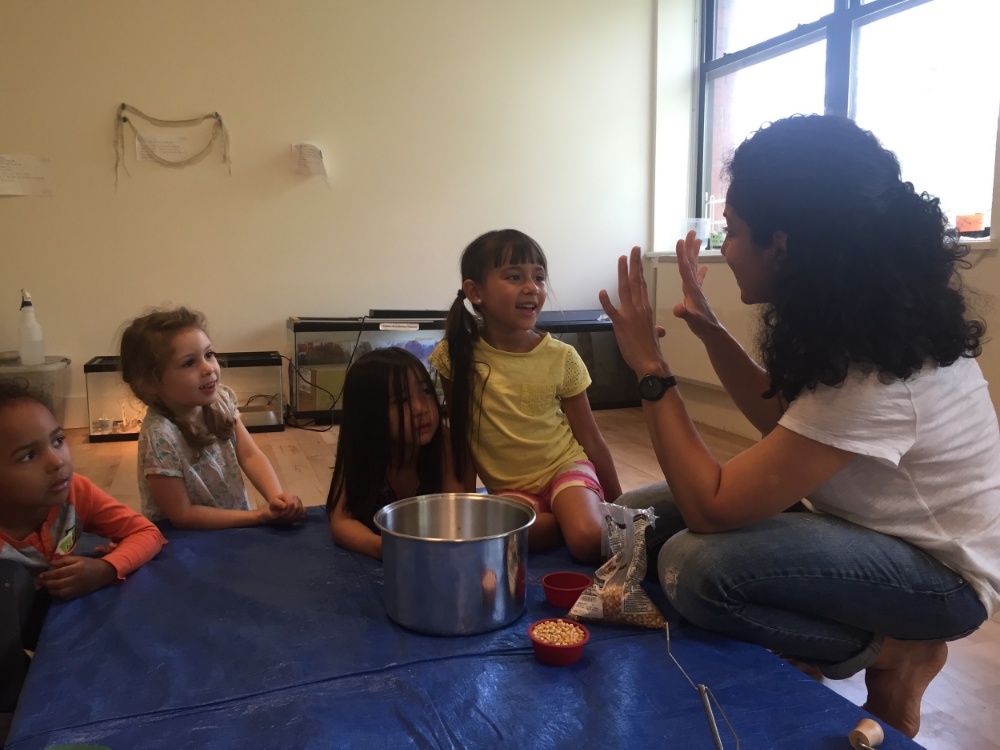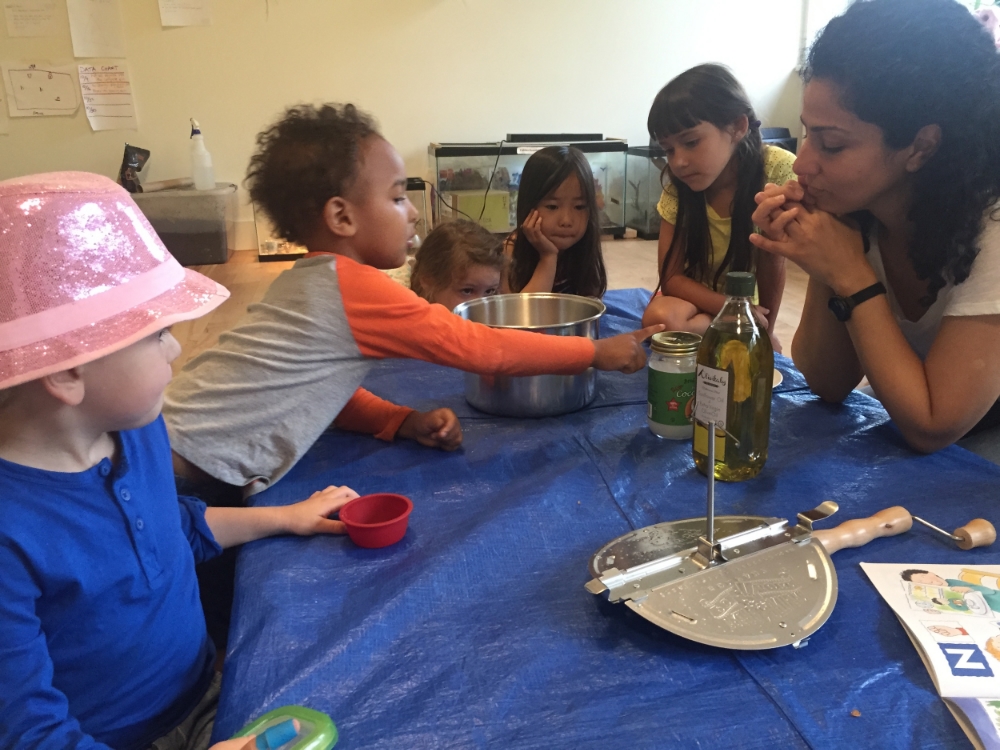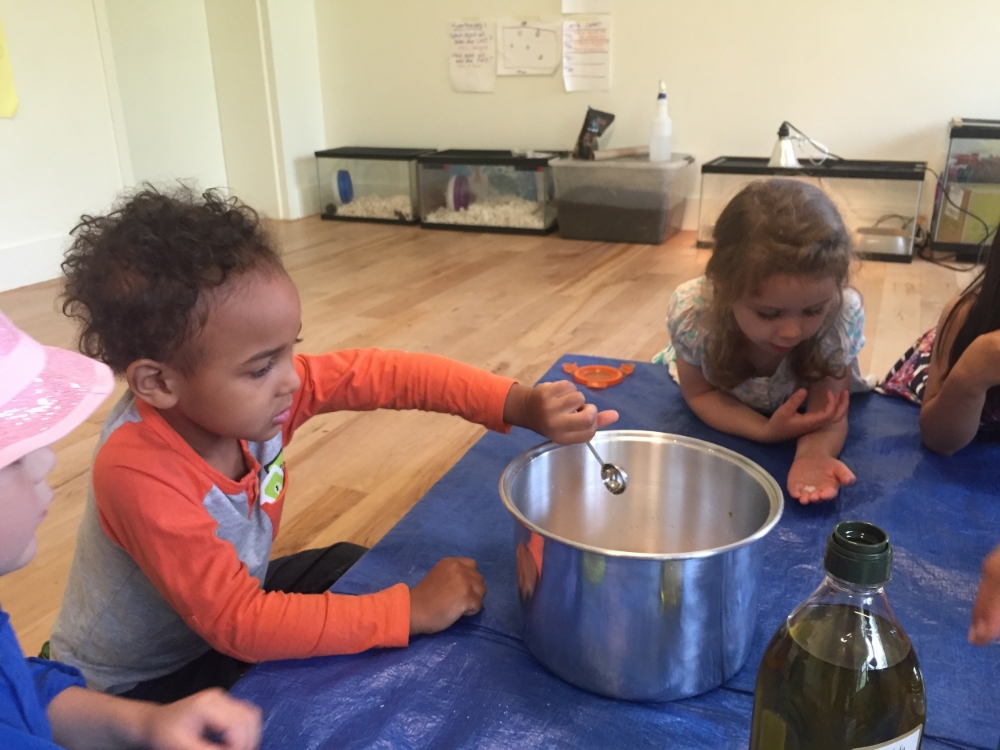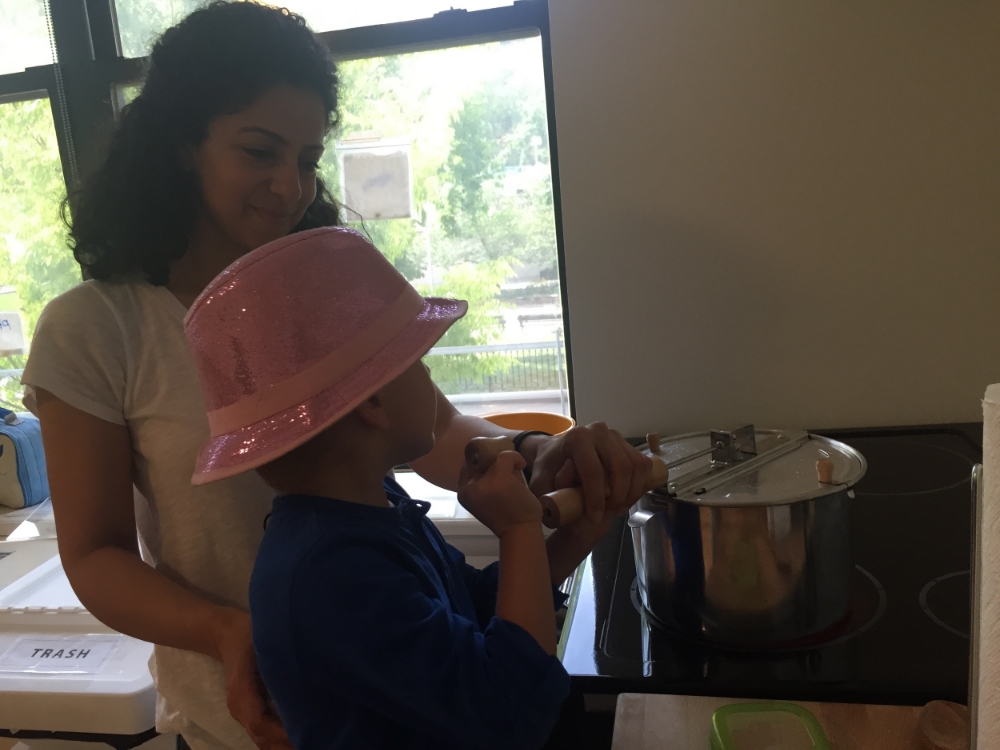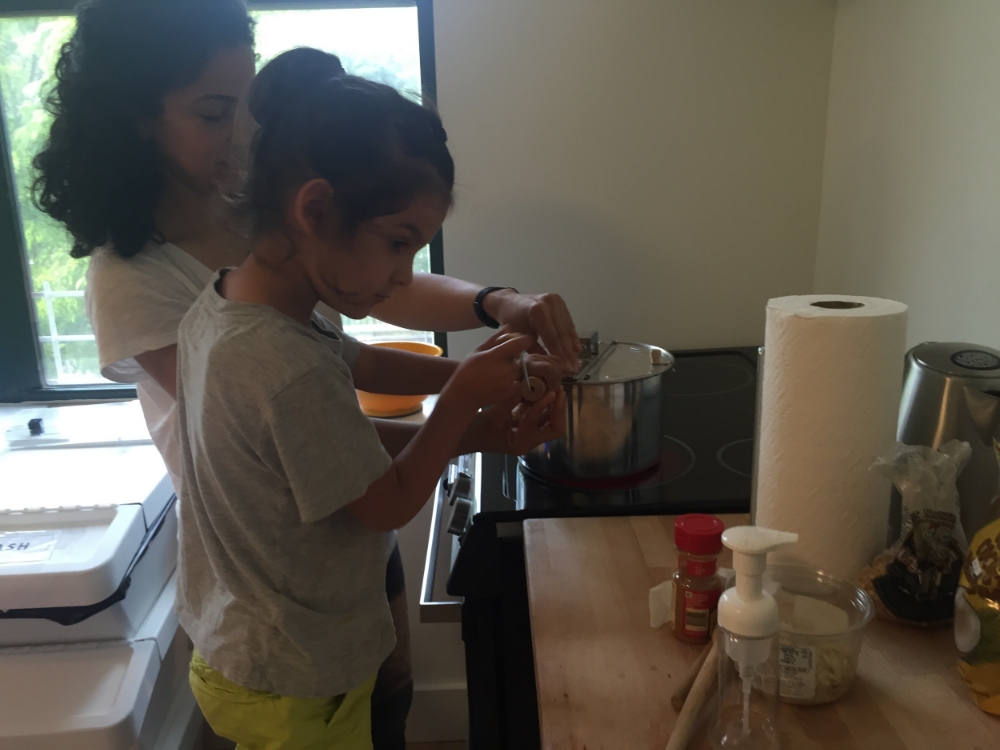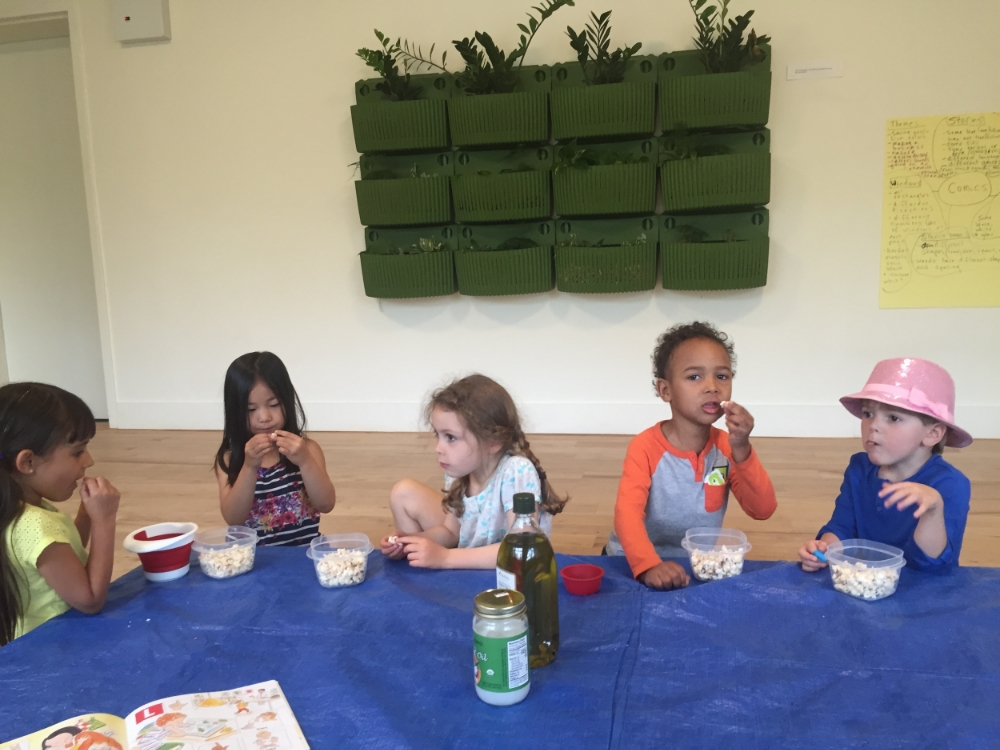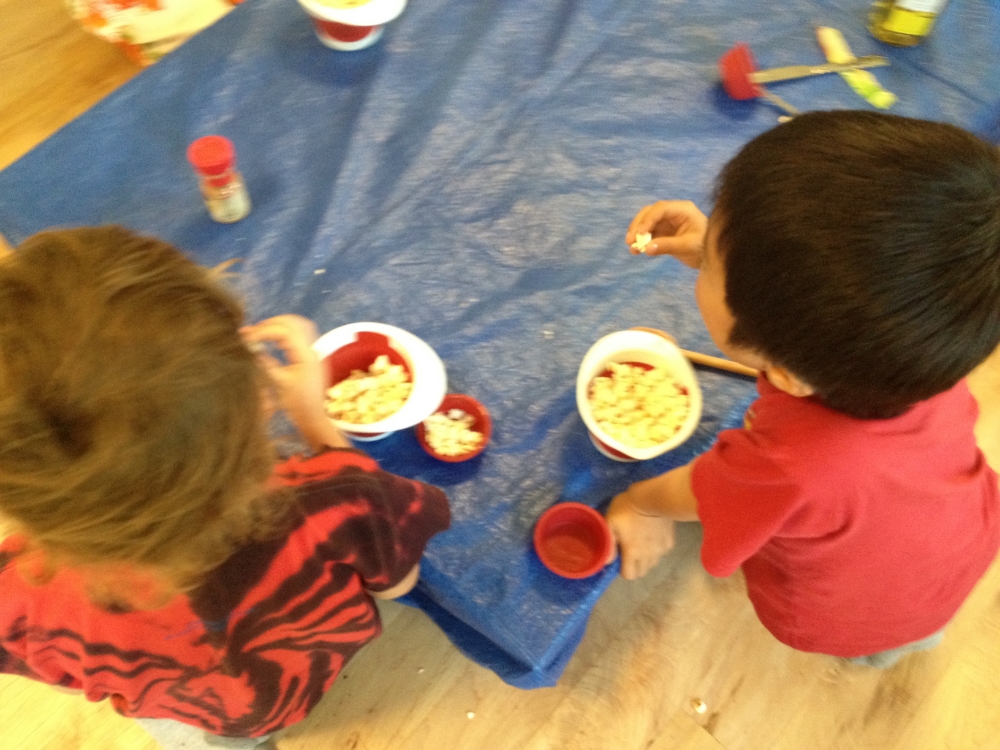 Math and Cooking with Maysaa on Tuesday involved a crowd favorite: popcorn! The older children picked out their preferred toppings while Maysaa handed out Italian money for the kids to "buy" their popcorn. The kids loved figuring out how much money they had to spend. The younger children worked with tens, hundreds and thousands while estimating how many kernels were going to be popped. As each person took a turn spinning the handle of the popper at the stove, the other children did a popcorn dance and jumped up and down going from un-popped kernels to popped ones!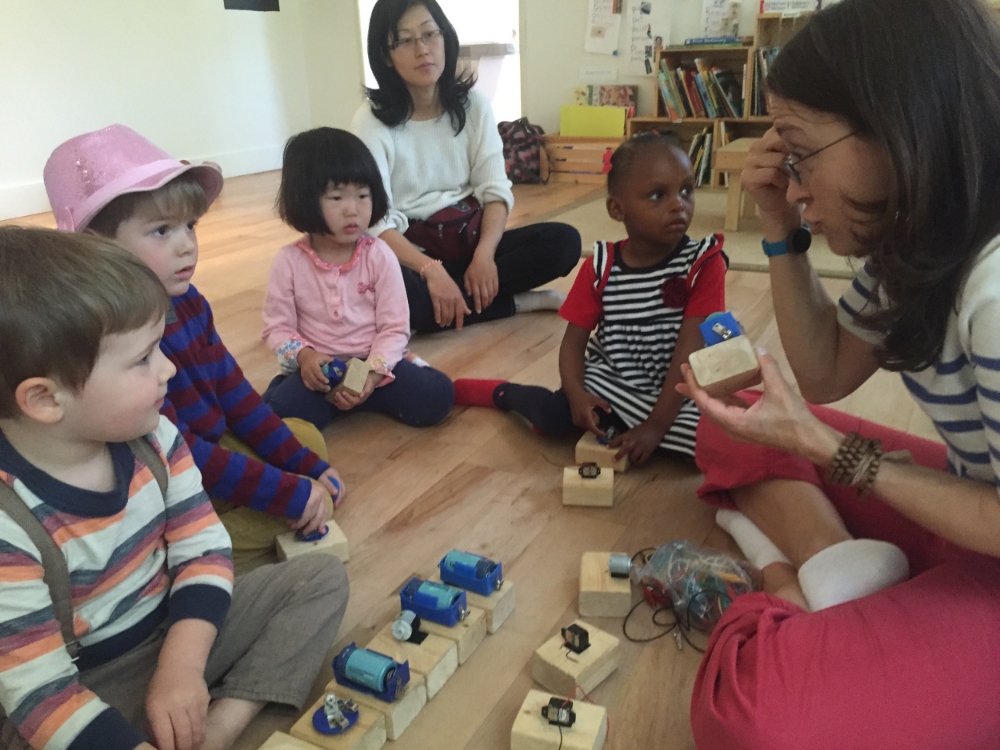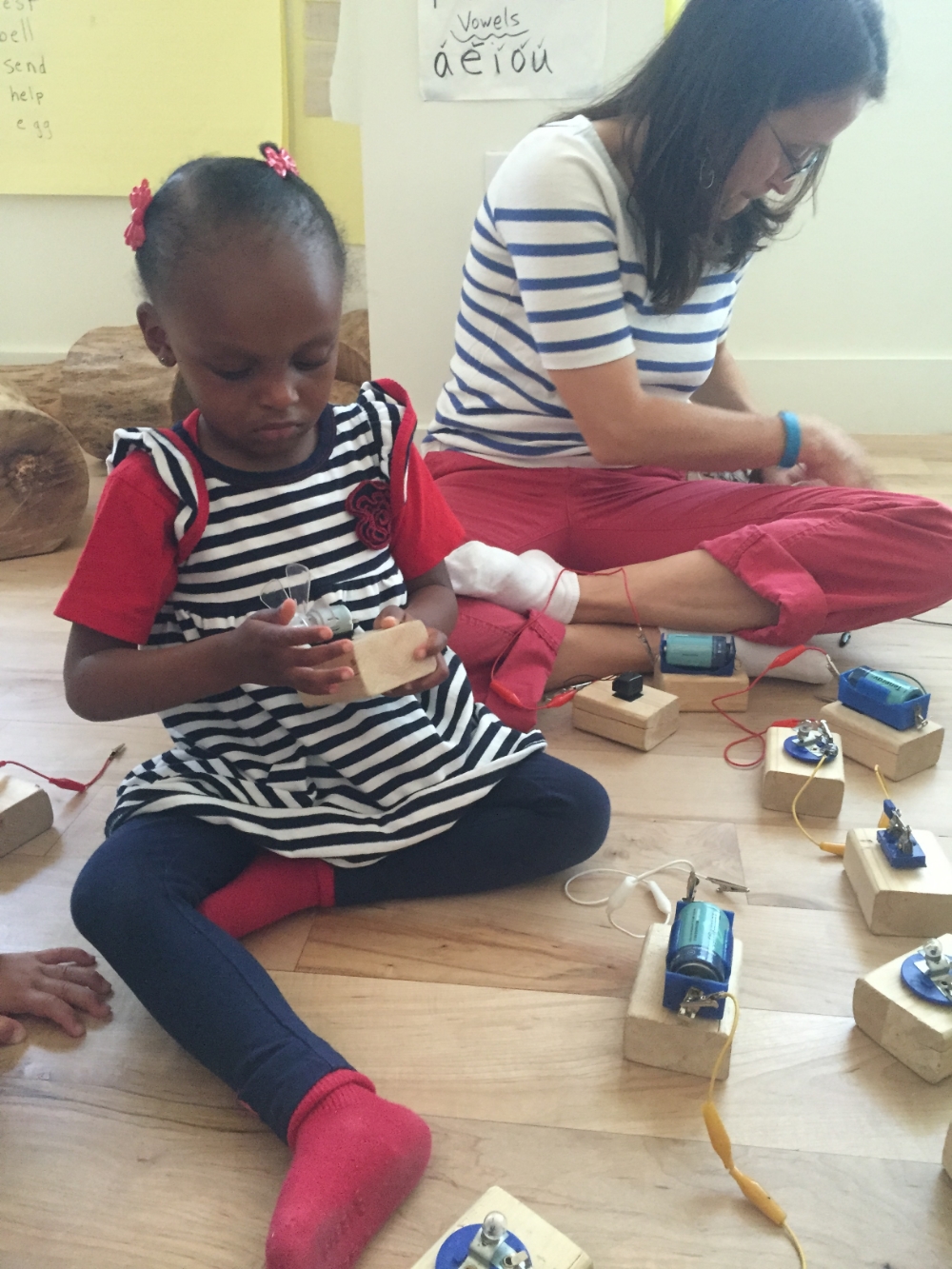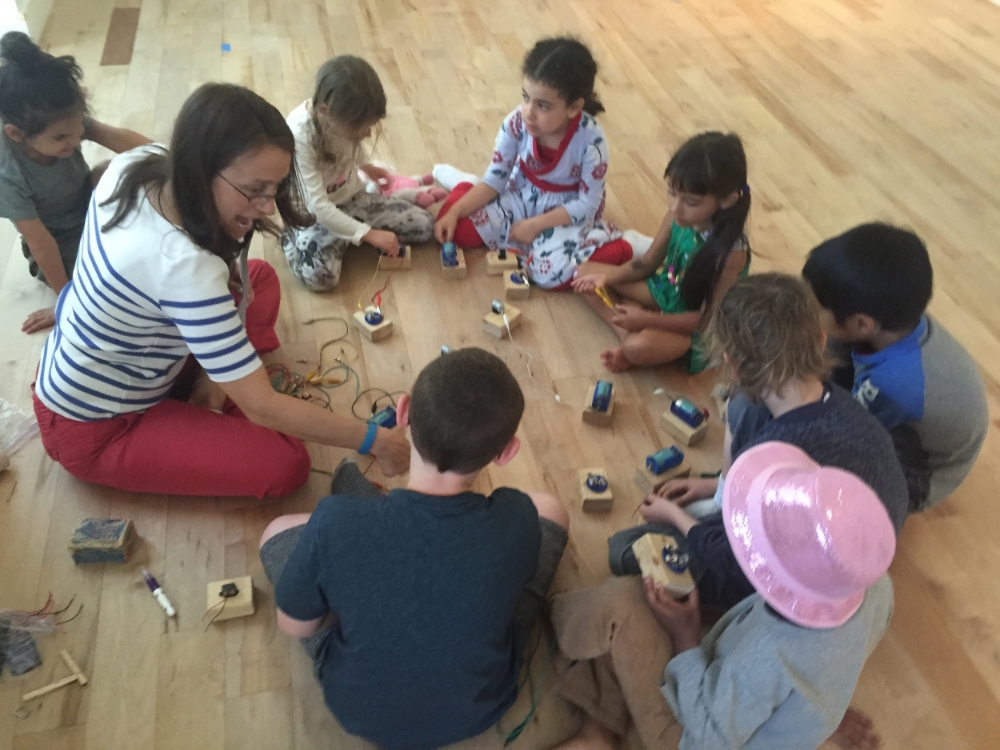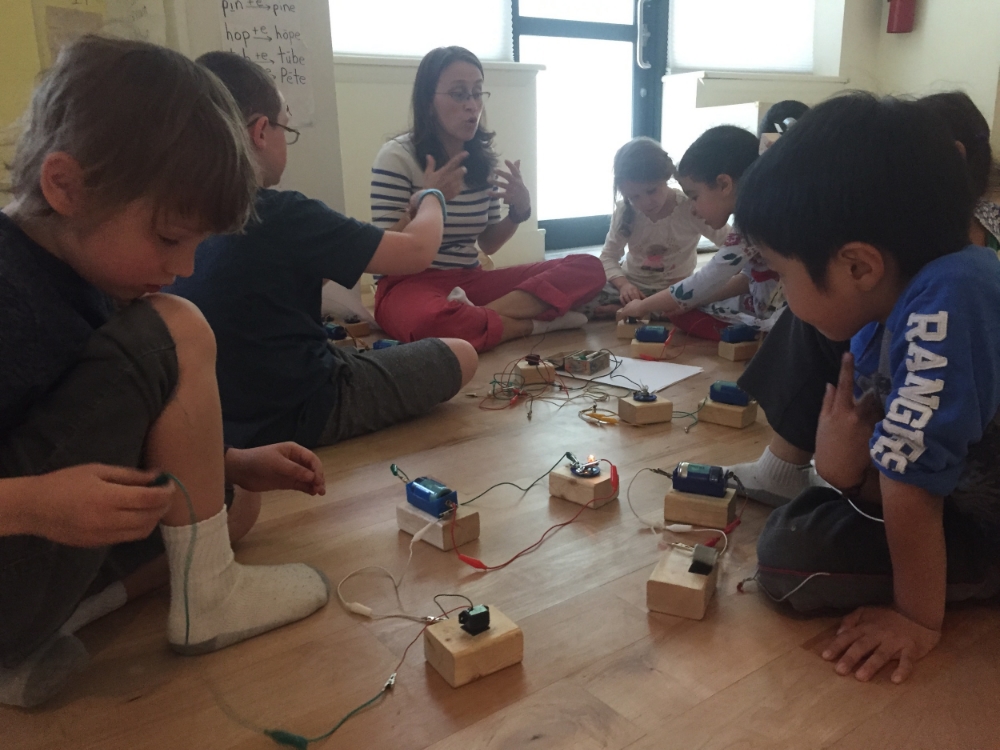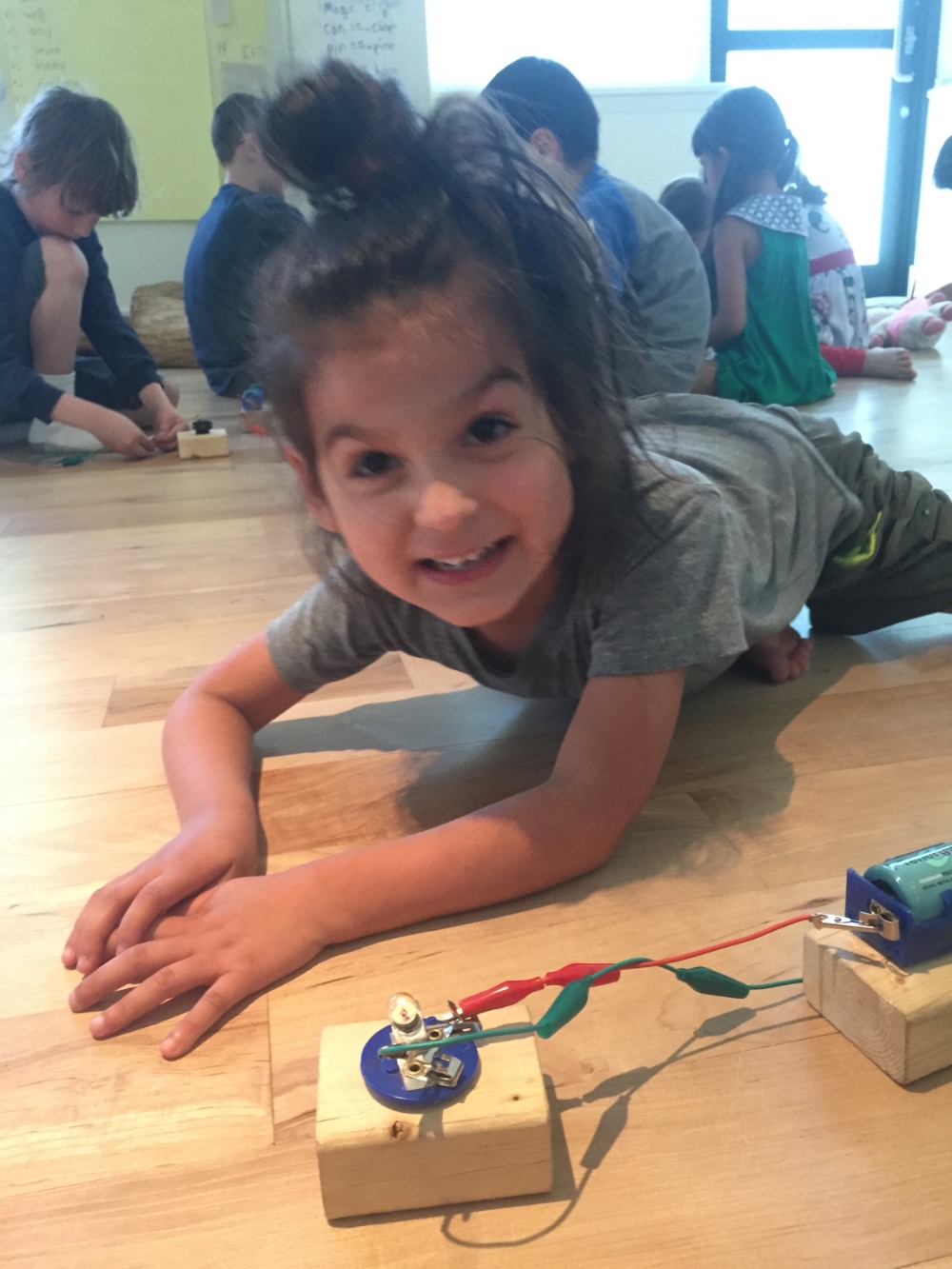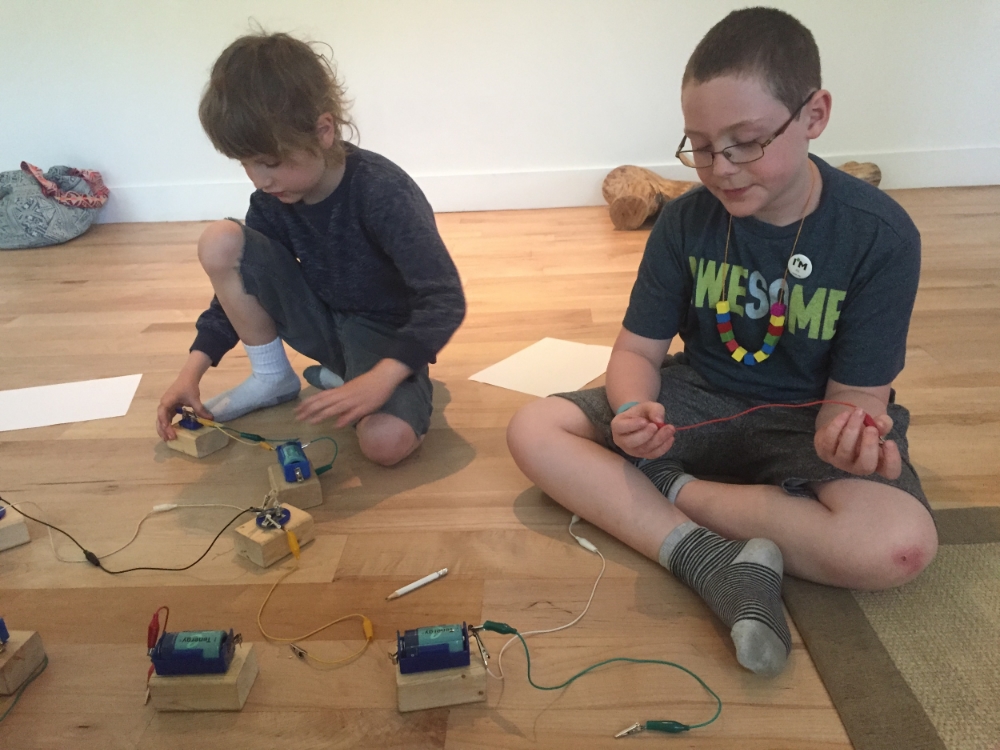 Dr. A visited Pono on Thursday with her wires, batteries, buzzers and light bulbs so the children could think up and create experiments (with no limits!) about how circuits work. The children attached many different wires in all kinds of combinations to learn about electricity.
Later that day, Kate and Poppy had lunch in the park with the littlest Pono friends after outdoor play.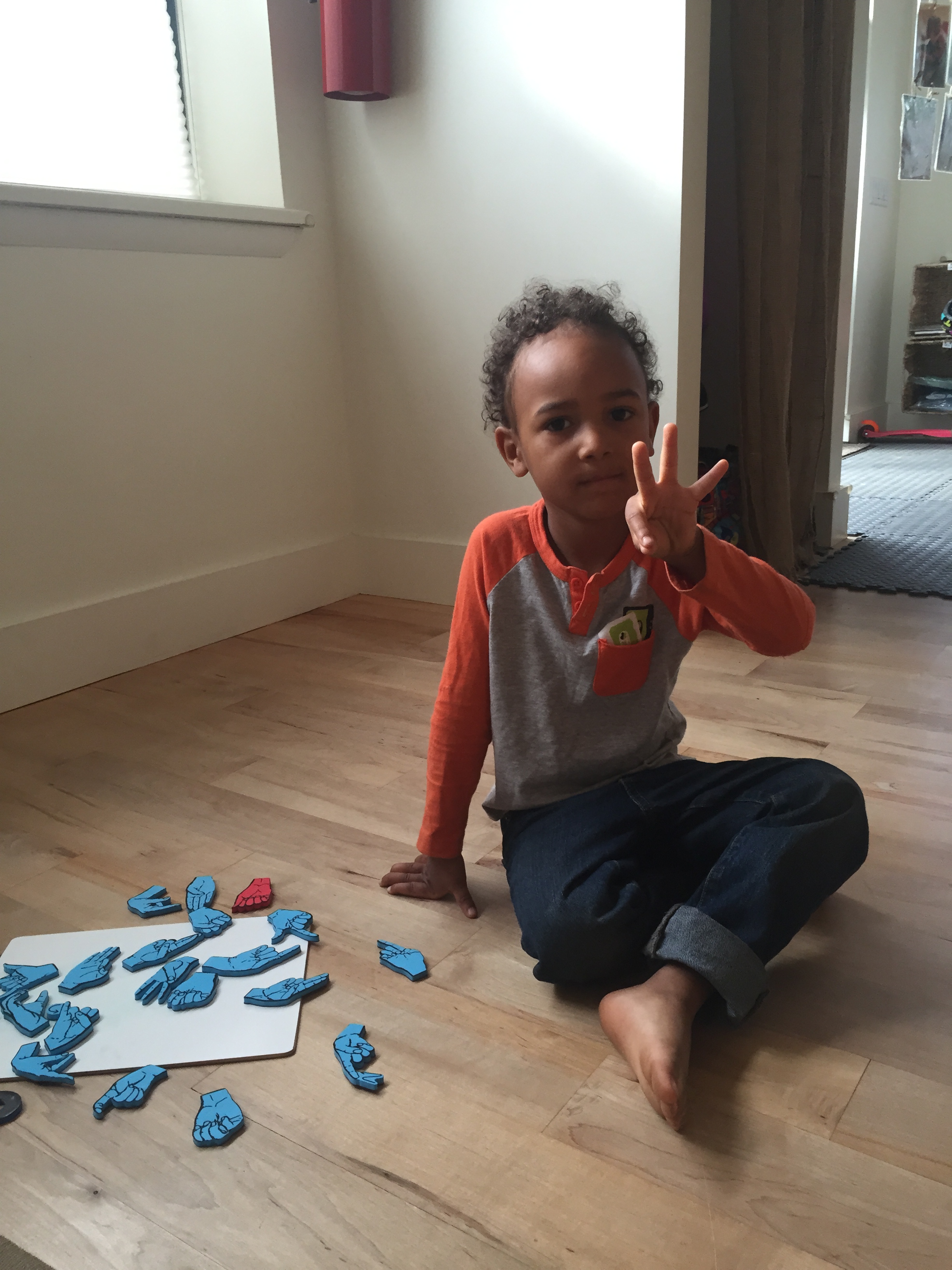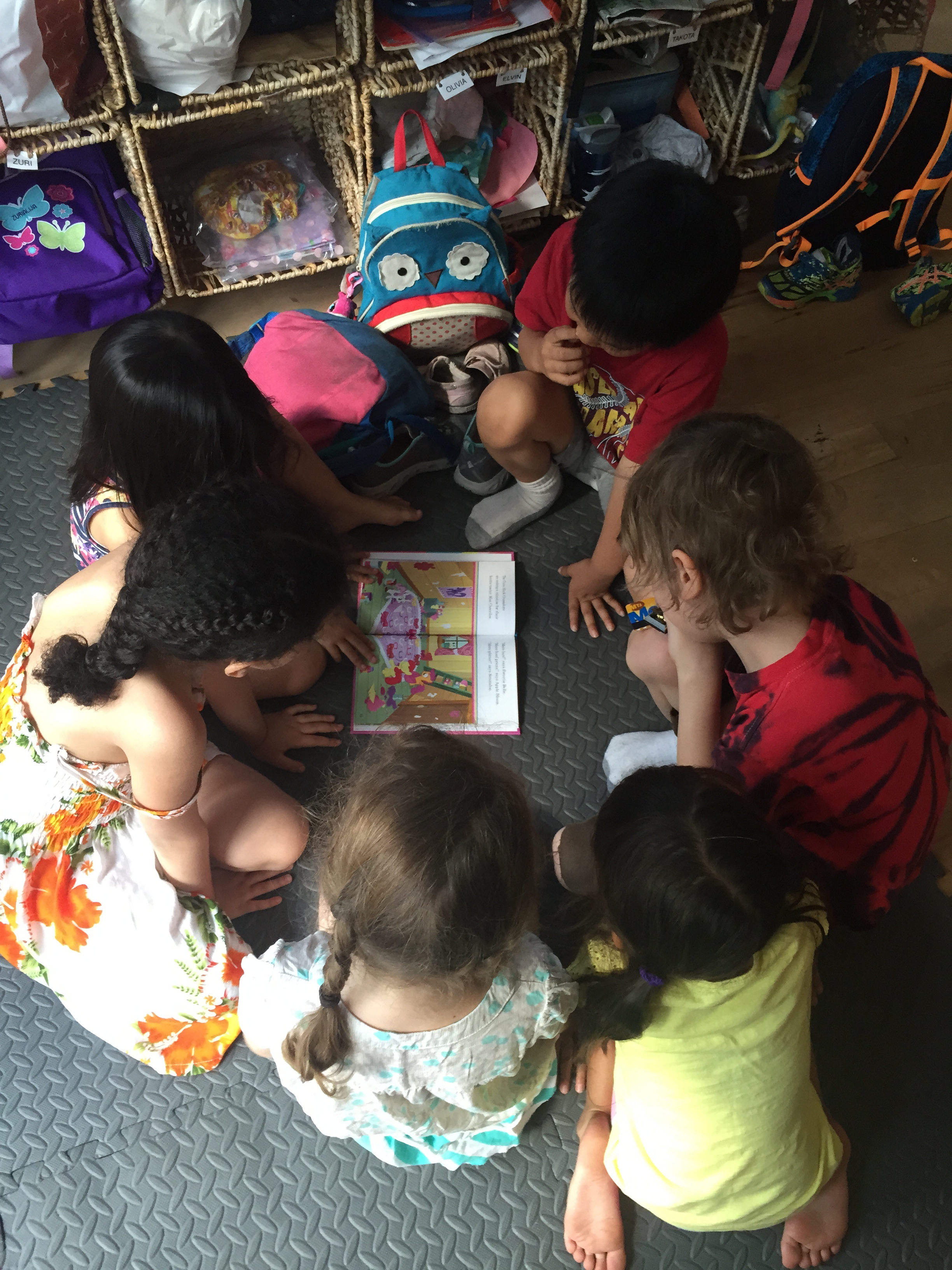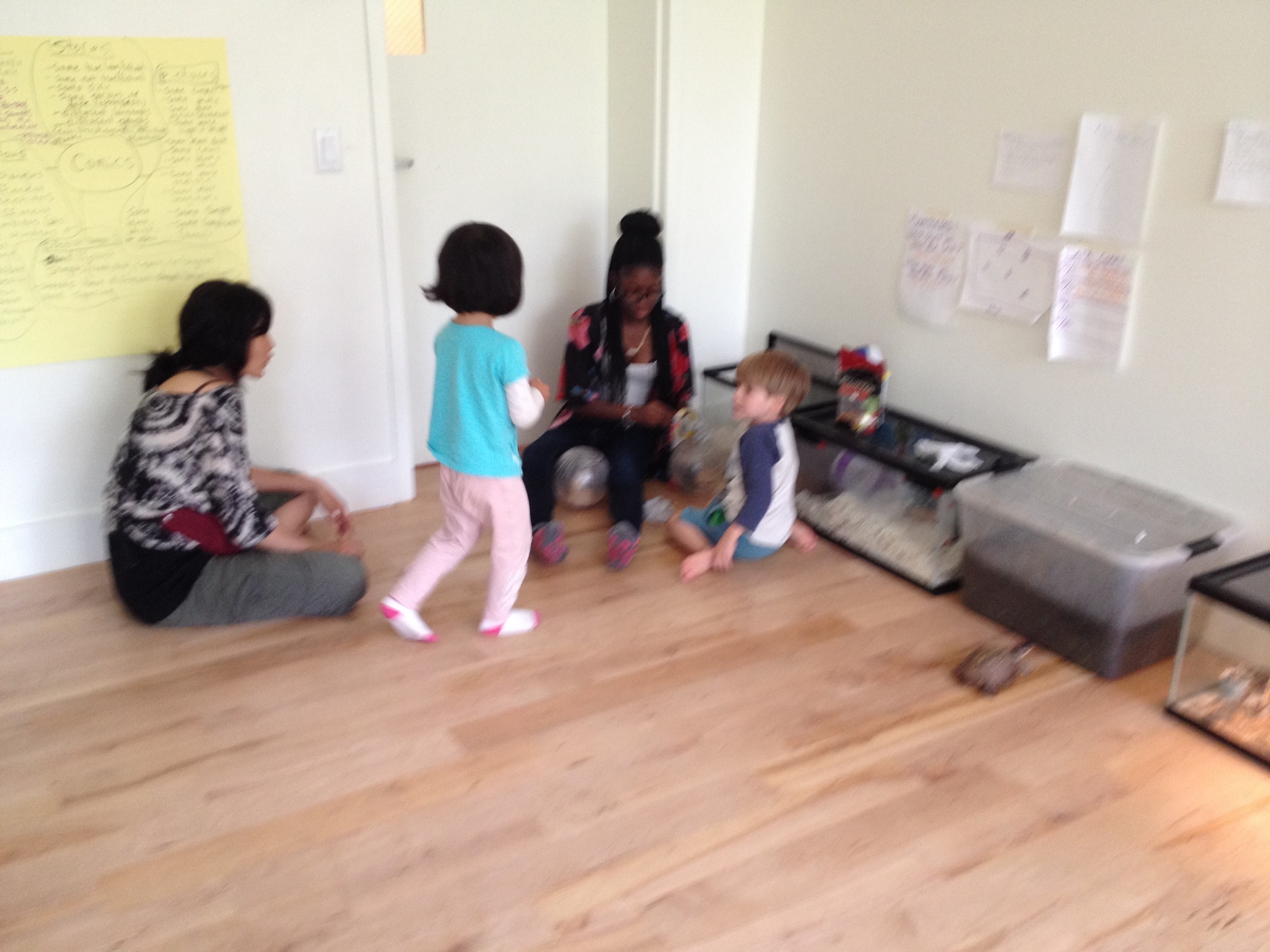 Throughout the week, the children had the time to play, explore, read, care for our pets and plants, do community work, create and engage their imaginations.
Here We Go, Pono, Here We Go…
Did you know you can horseback ride in NYC? You can! On Wednesday, we jumped on the subway and headed into Brooklyn to go to Jamaica Bay Riding Academy in the Rockaways. All of the Pono friends had several distinct experiences awaiting them and once we arrived, Connie and Julia explained just what the adventure entailed. Over the next few hours, we groomed one horse (Daisy) and rode two others (Little Cloud and Jack Daniels) and we took a tour of the stables and learned a bit about how things work around there. We brushed Daisy and even cleaned out her feet with a special brush. Two by two, the children first practiced mounting each horse by using a platform and then took turns riding Little Cloud and Jack Daniels outside the ring. After grooming and riding, we walked around the academy and saw many horses in their stalls, with great names like Jumping "Jack" Flash (but of course), Bulletproof, "Patty" Cake and even one named Jasper. After lunch, the kids horsed around on the grass, getting their daily dose of free play before it was time to go back to the city.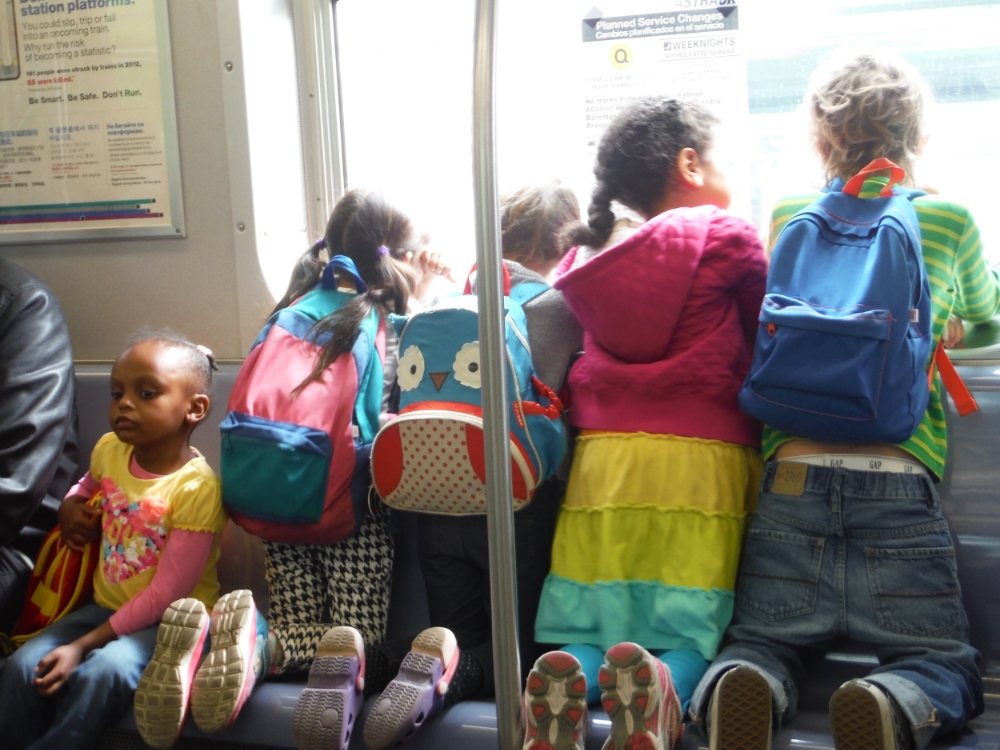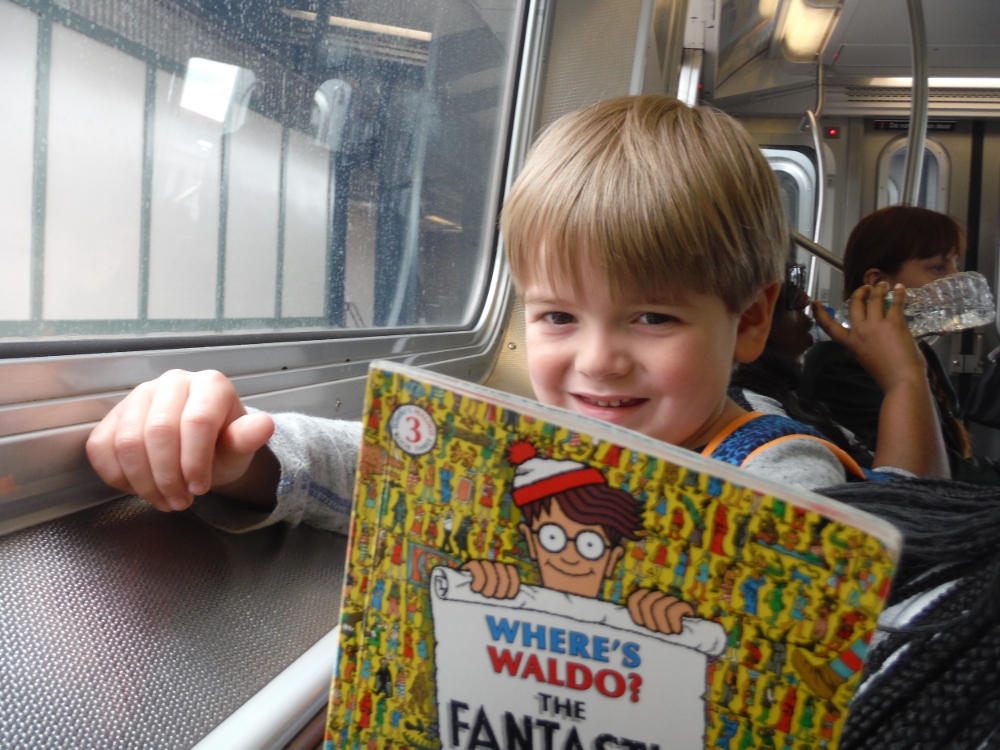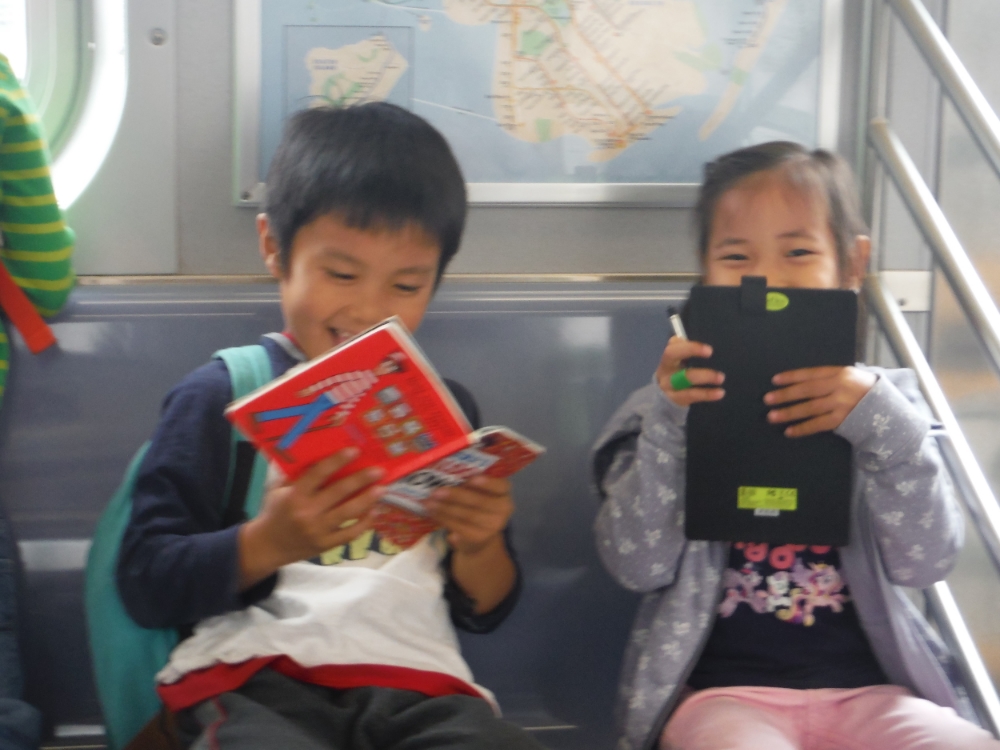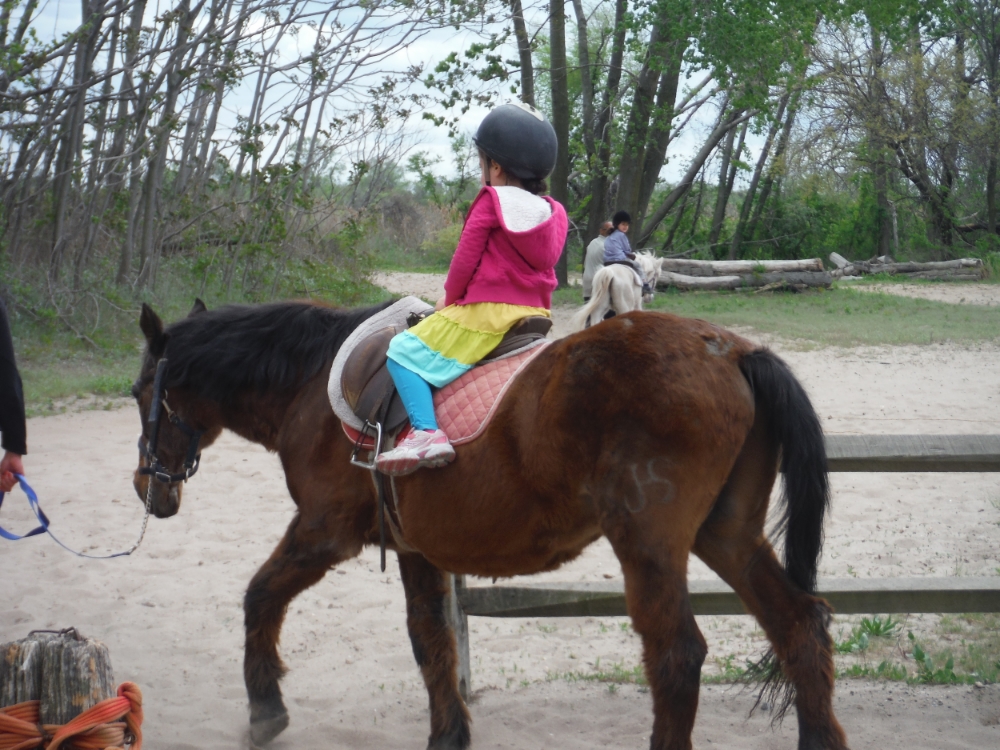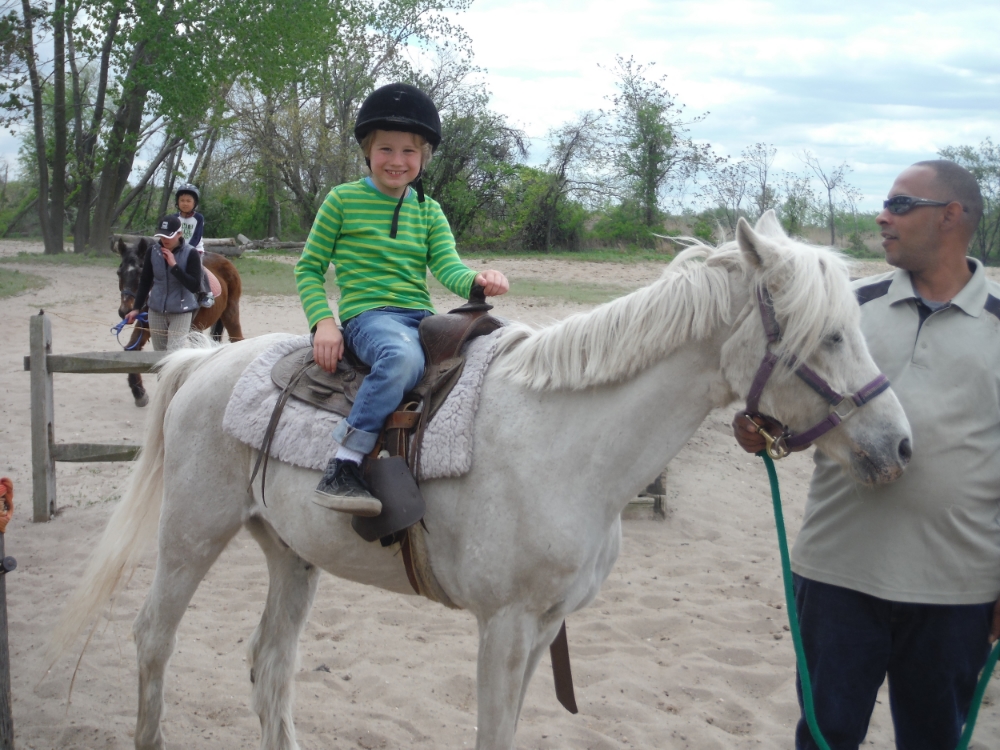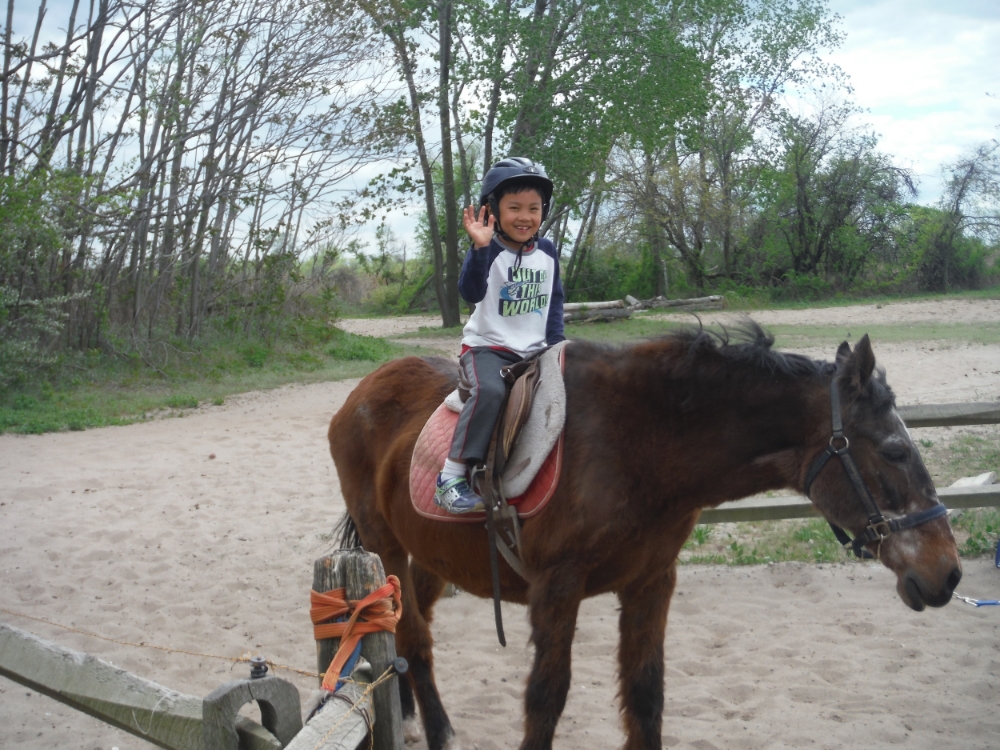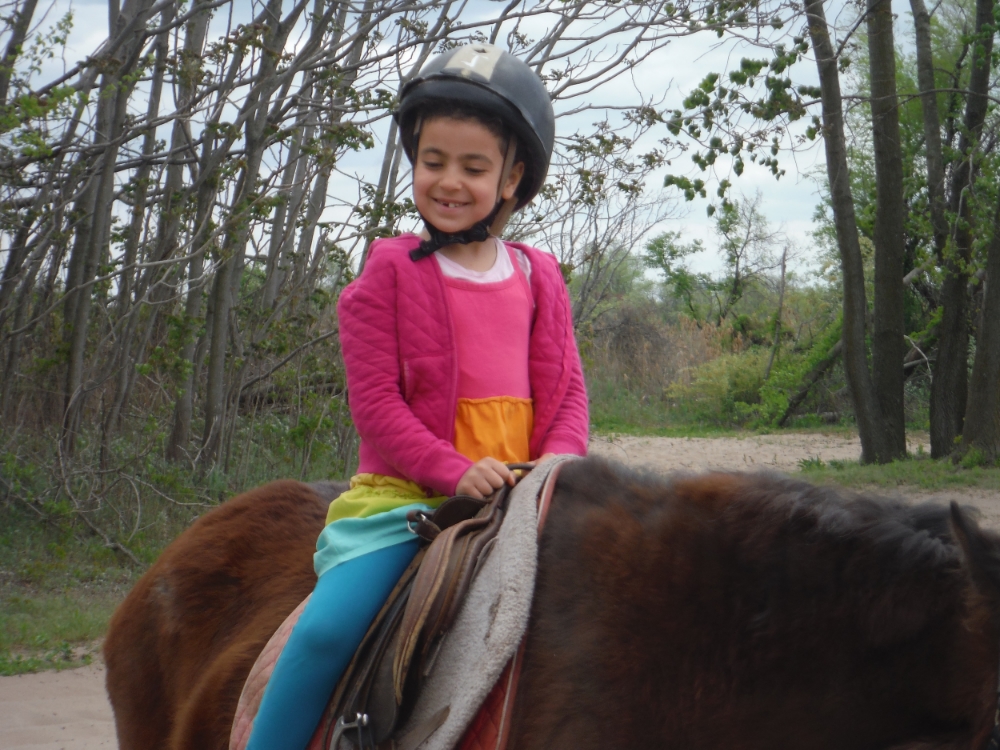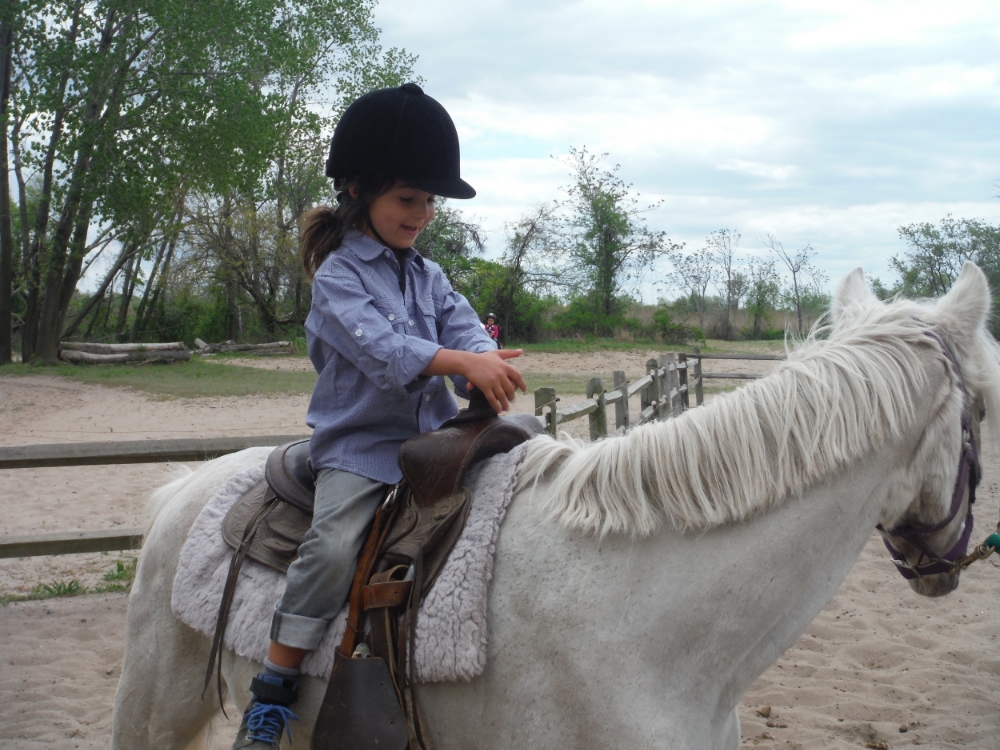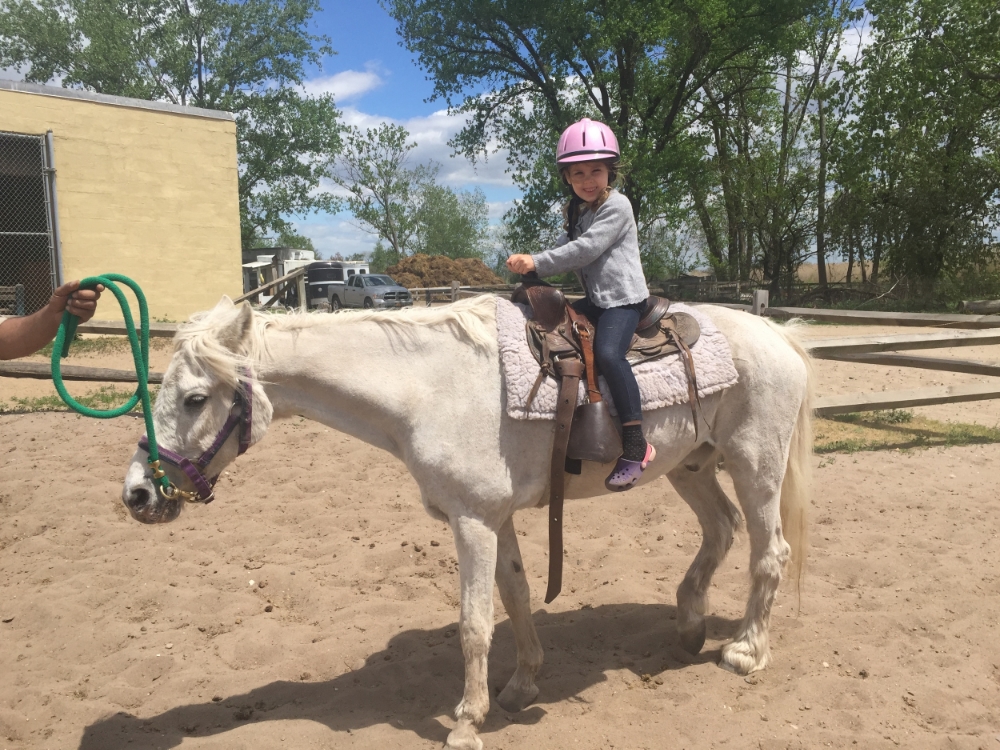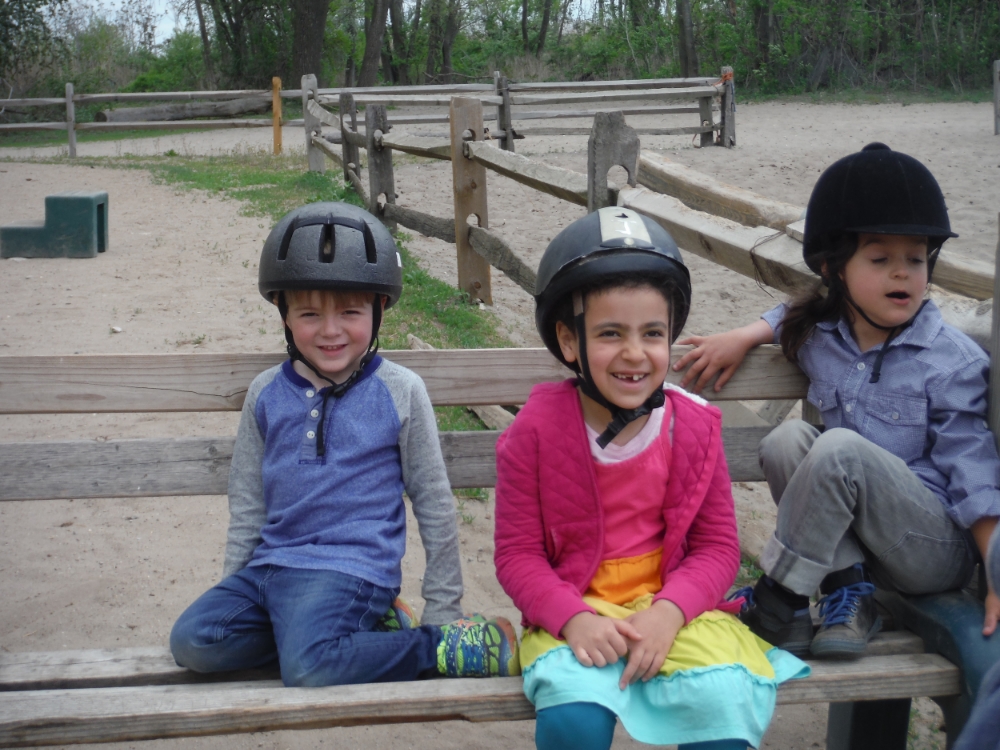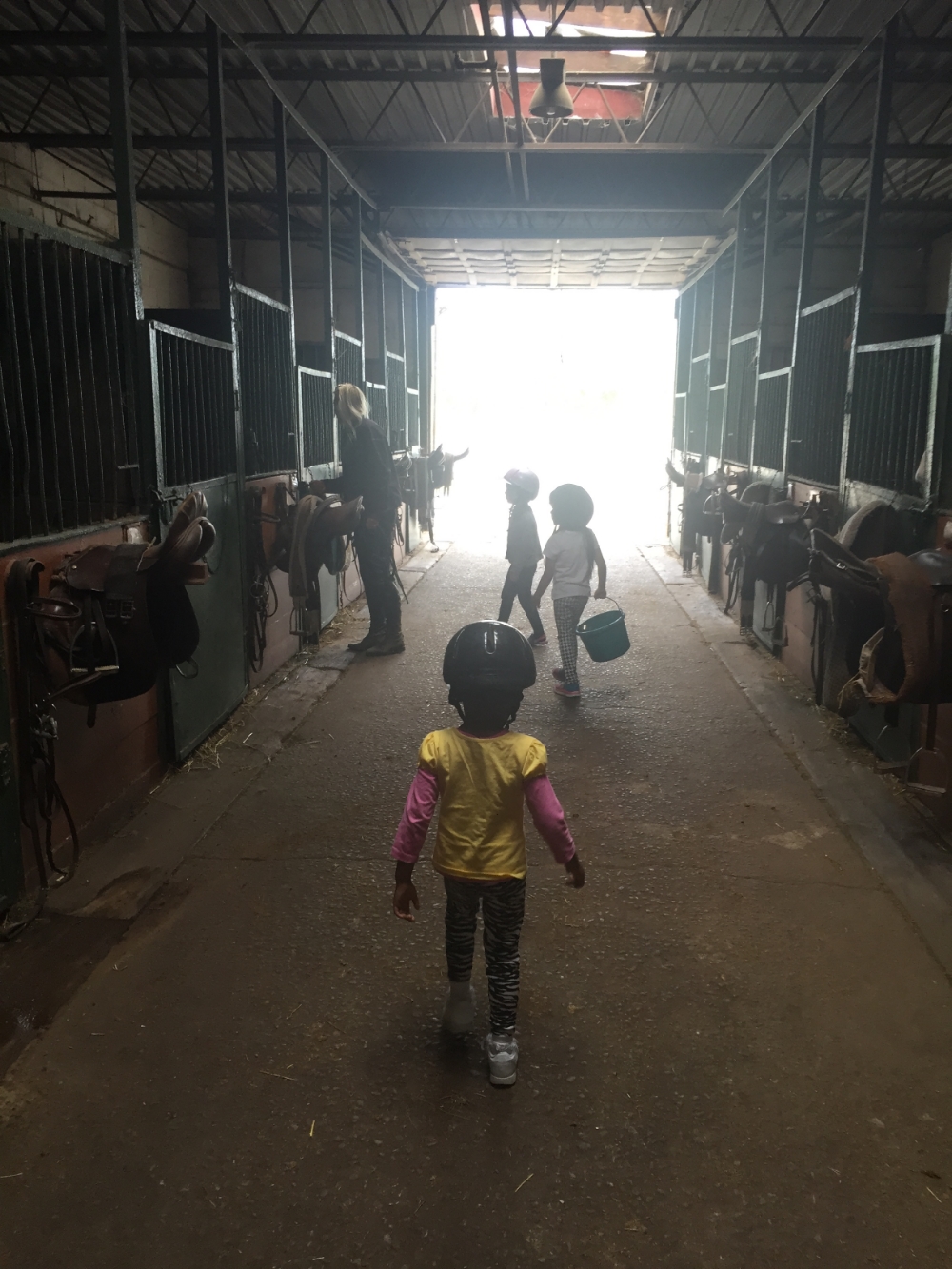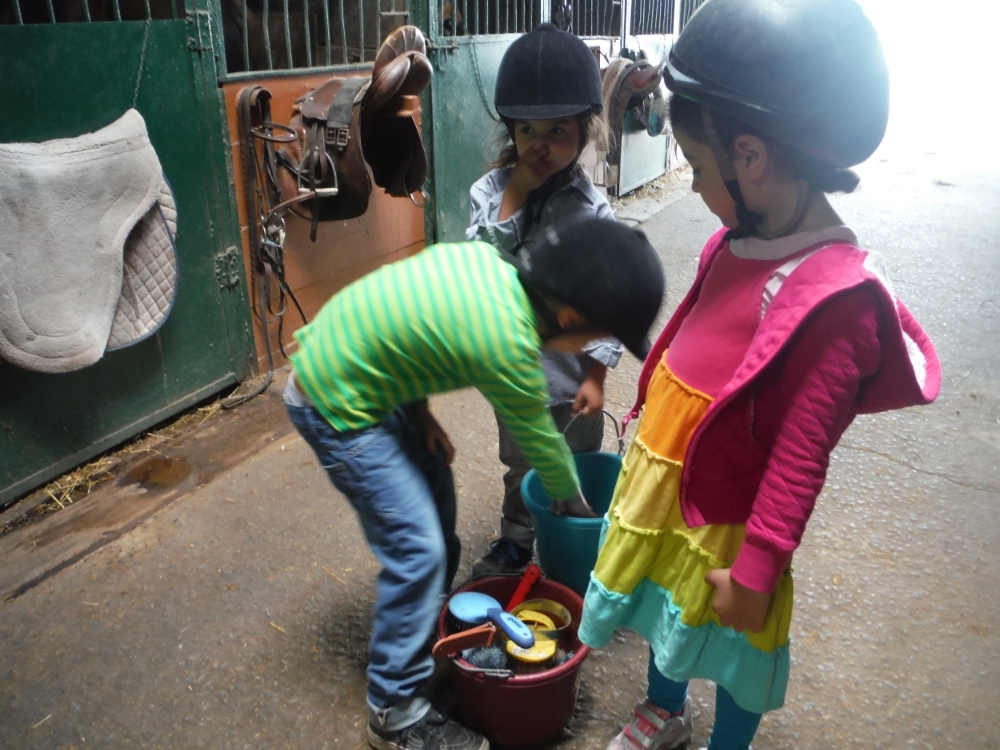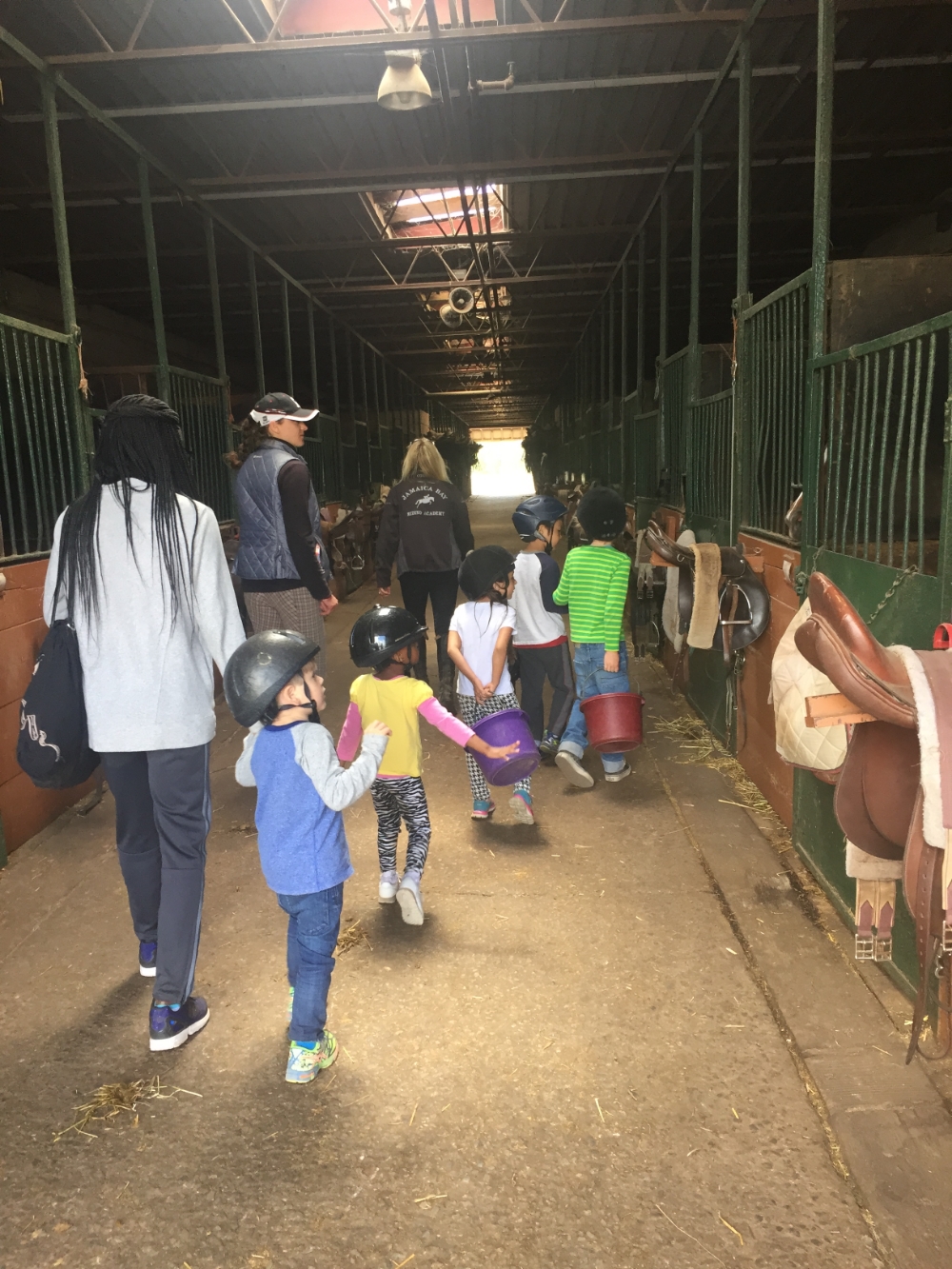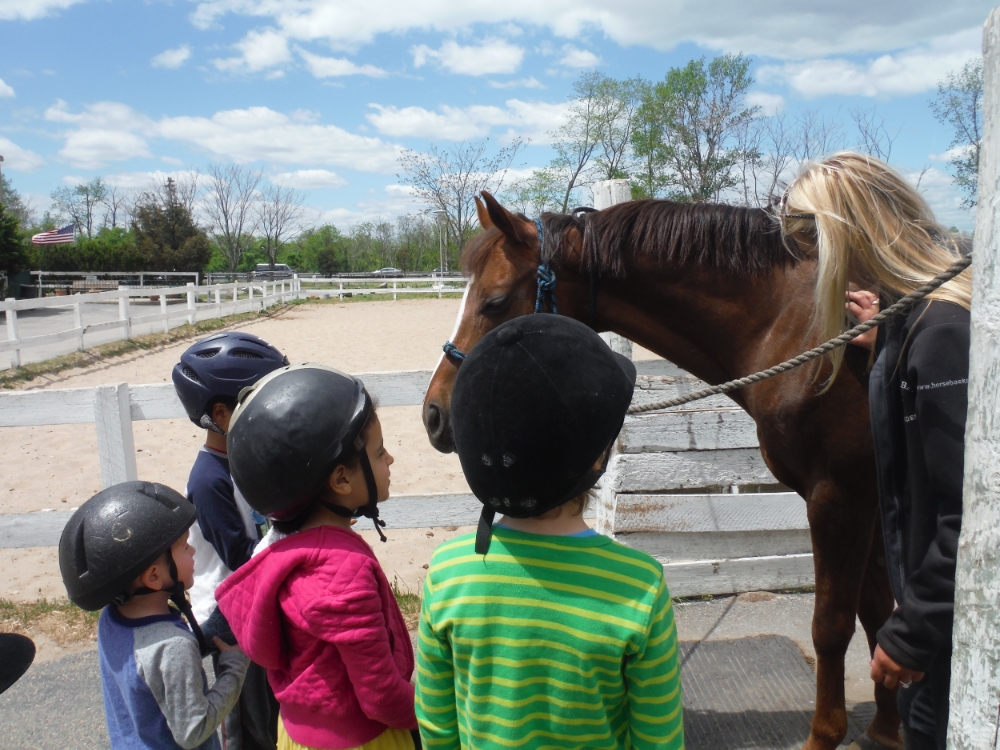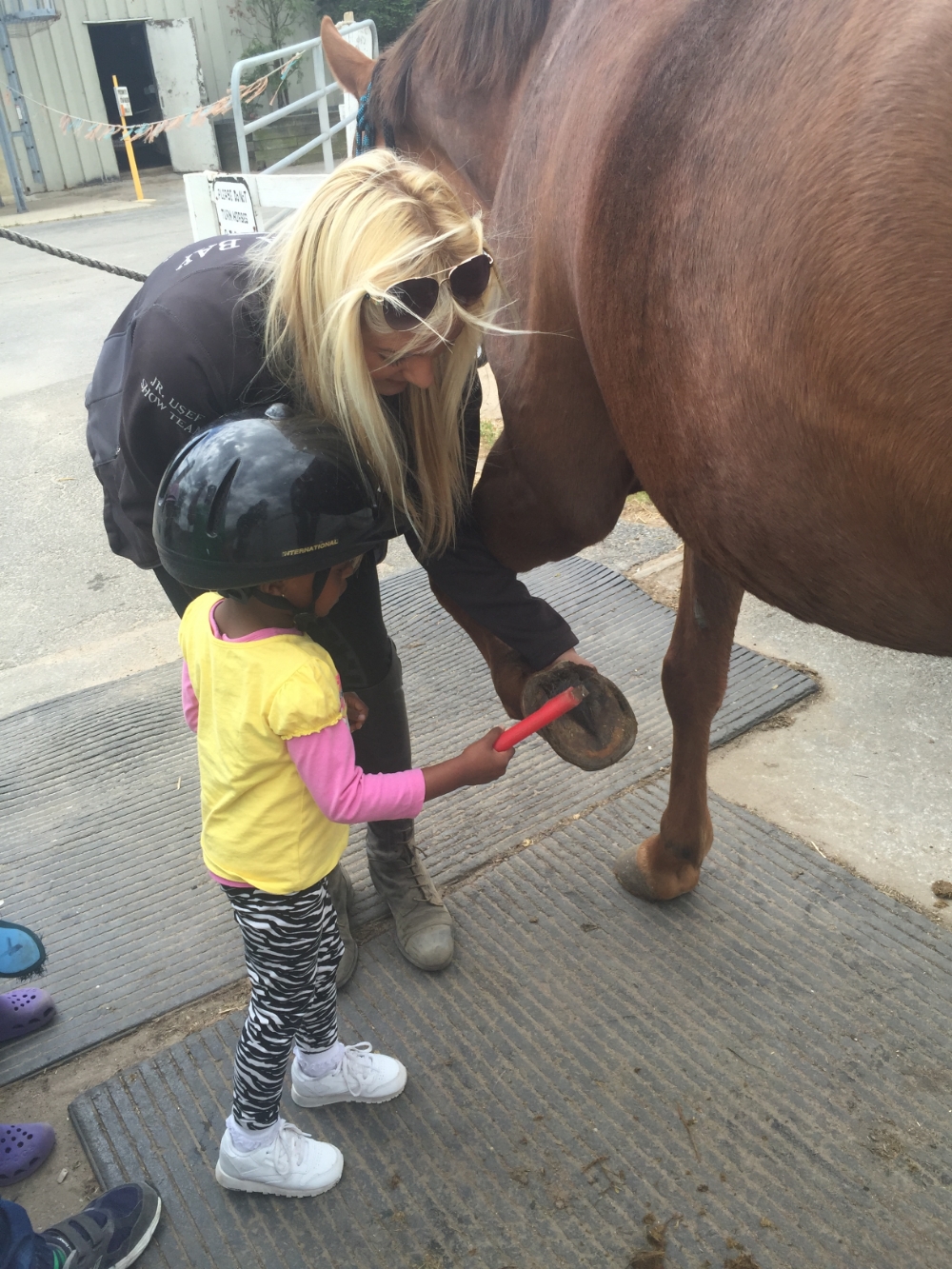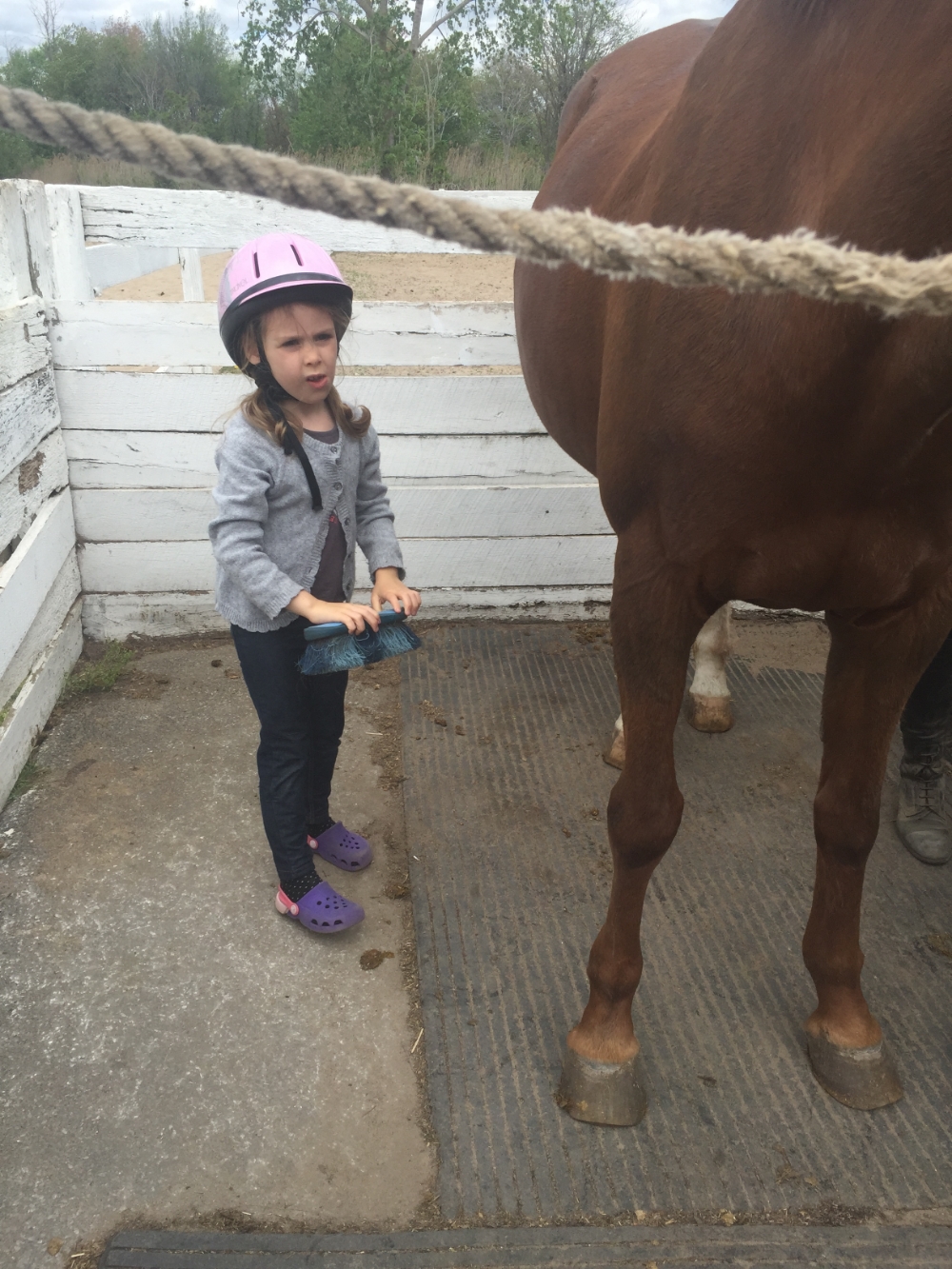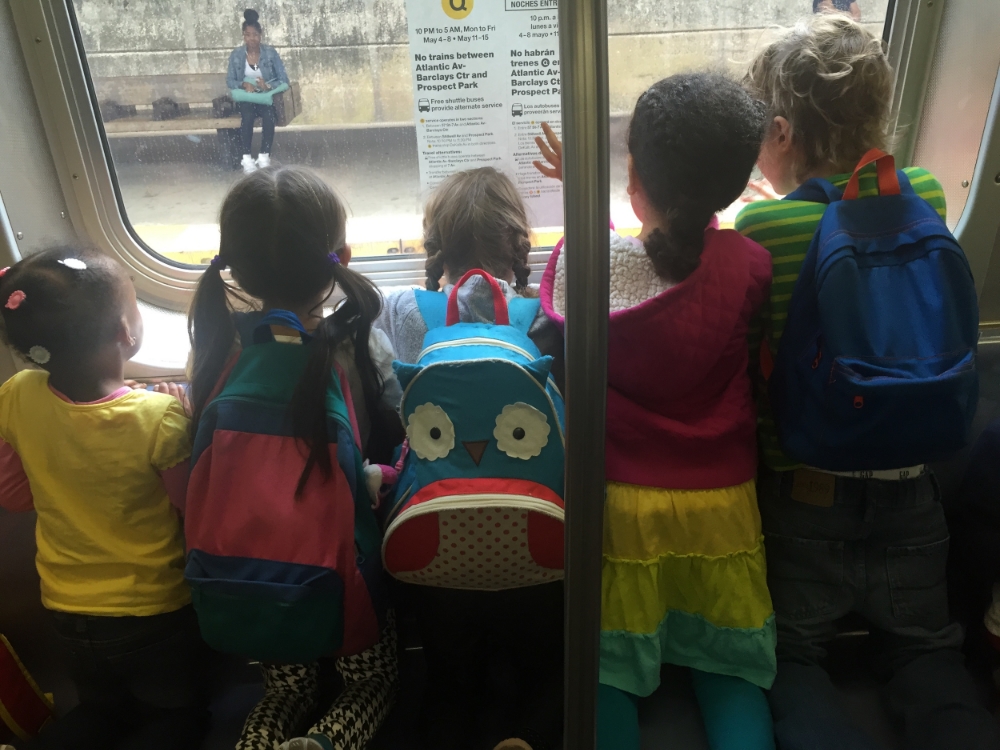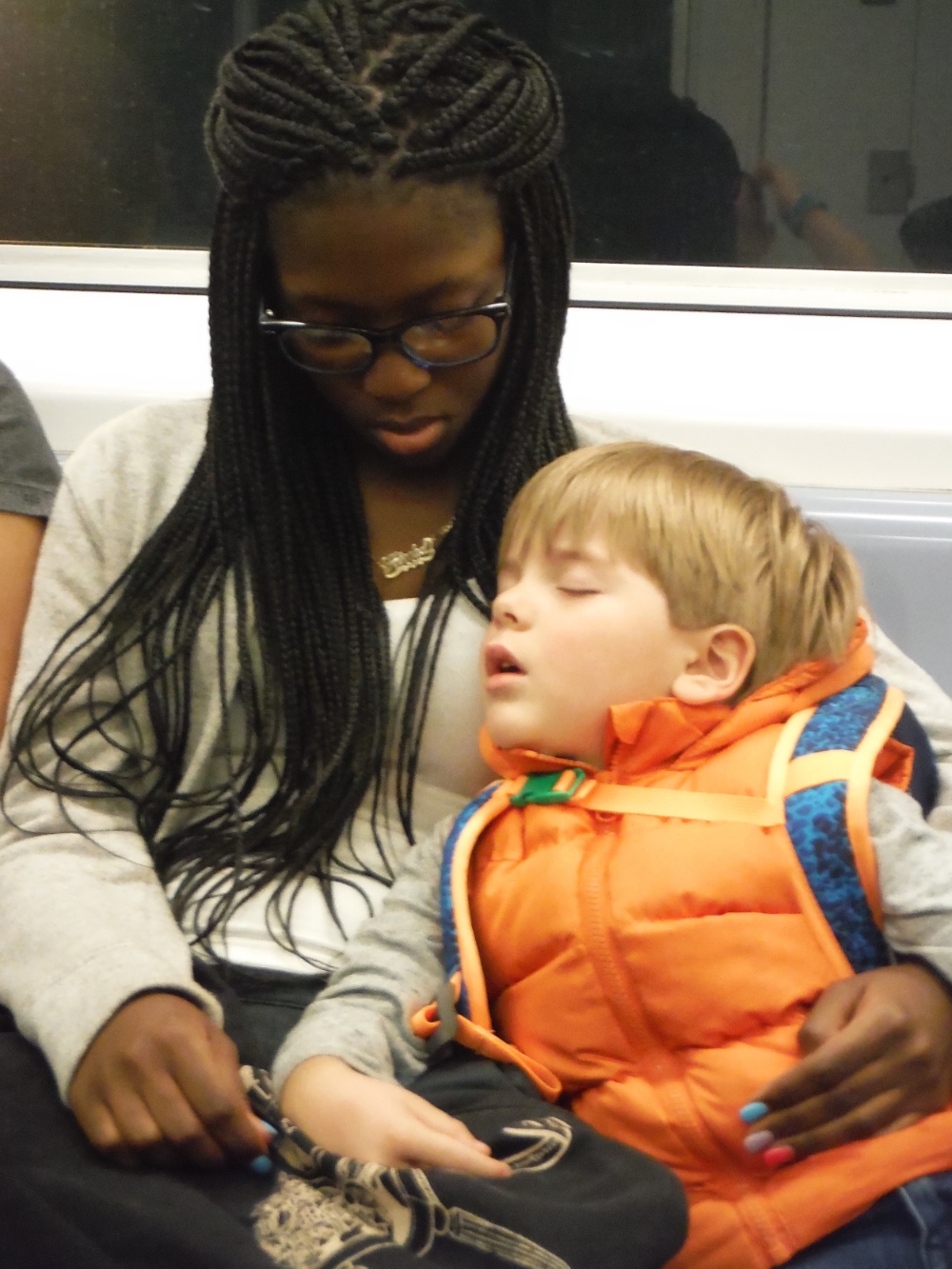 Comic Book Fridays…
This week, Roly, Jasper, Towa and Sulaf (with an assist by Zoë) worked really hard to plan the layout for their comic book. They learned some tools to use in the creative process like 'K.I.S. = Keep It Simple.' We looked at several diverse examples of comic books to understand how the layout of each page contributes to the storytelling. After they came up with their design, they began the artistic endeavor to draw their characters. They also developed character traits that make each of their characters memorable. We can't wait to share it with you… and soon!
Enjoy your week, everyone.