Come and Follow Me
Summertime is upon us and all of the Pono friends had a wonderful time playing outdoors as much as possible! And there was a lot of playtime inside, too, and classes with great visiting teachers.
Monday morning, Julia Foote returned with her ballet slippers and her iPod packed full of uplifting classical songs, ready to teach a ballet class. Foot positions, barre work and jumps were practiced and performed by all Pono kids involved.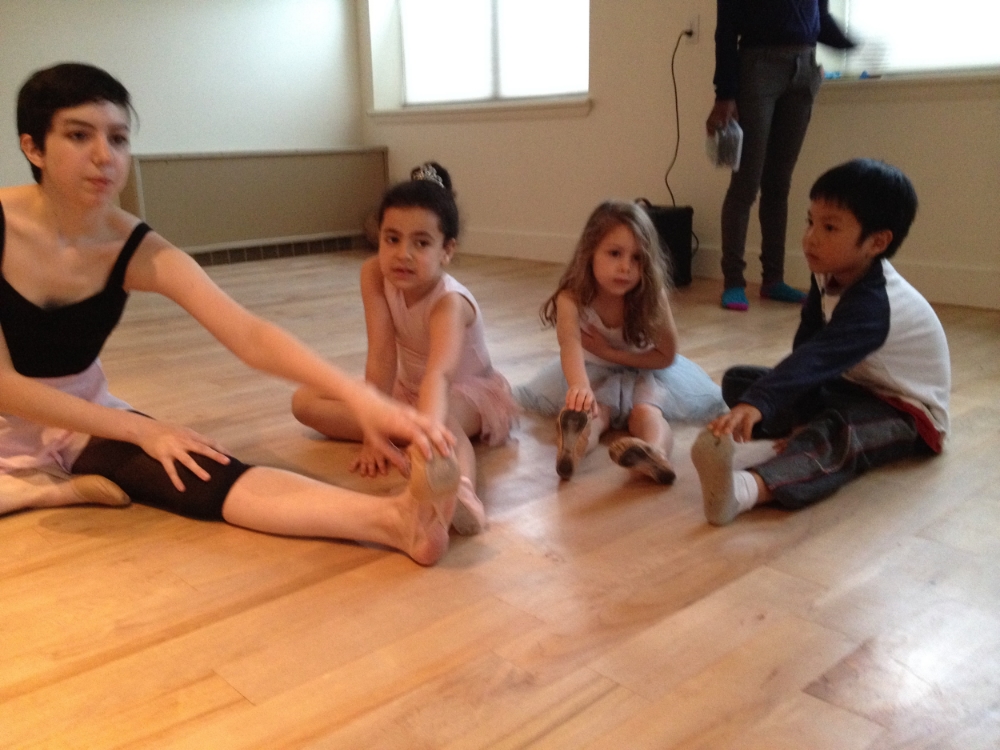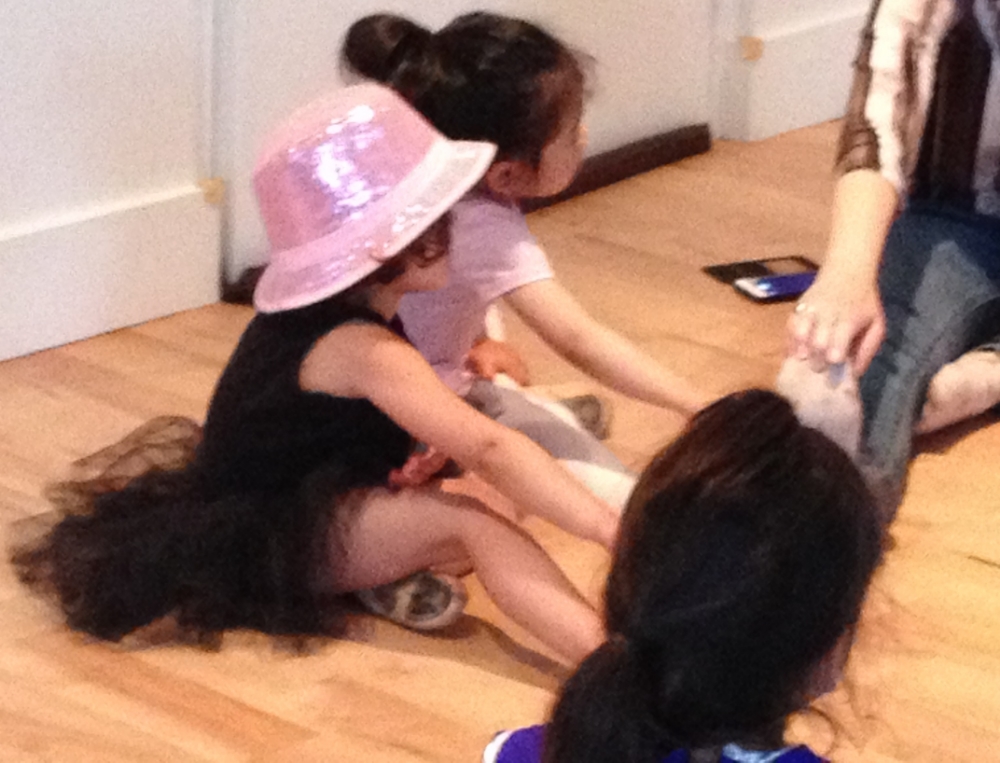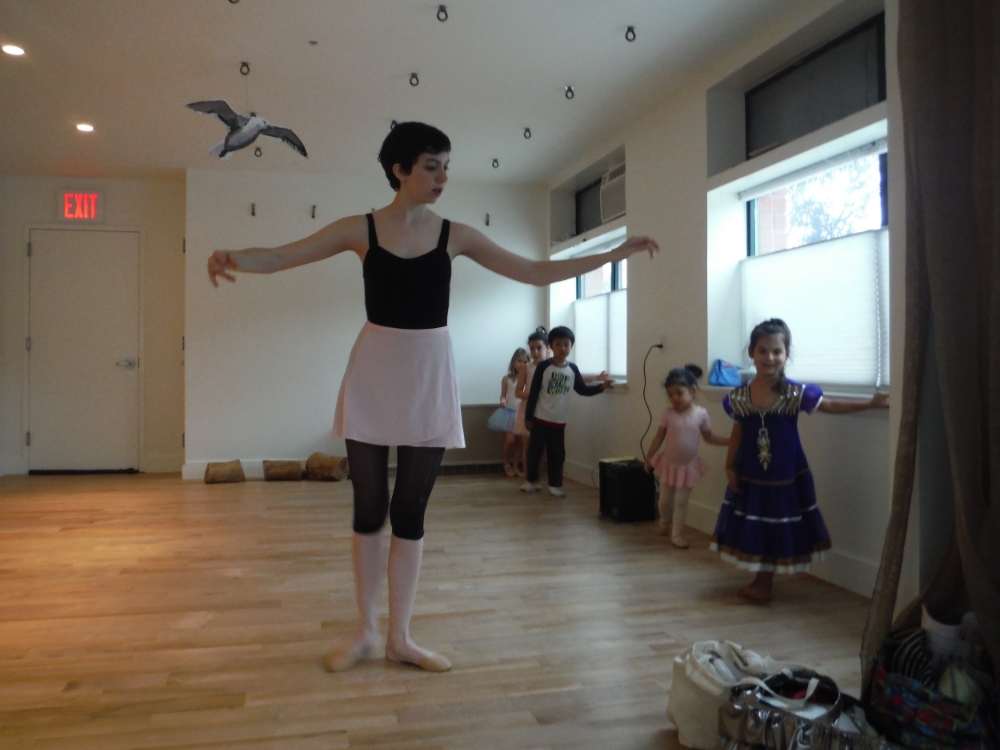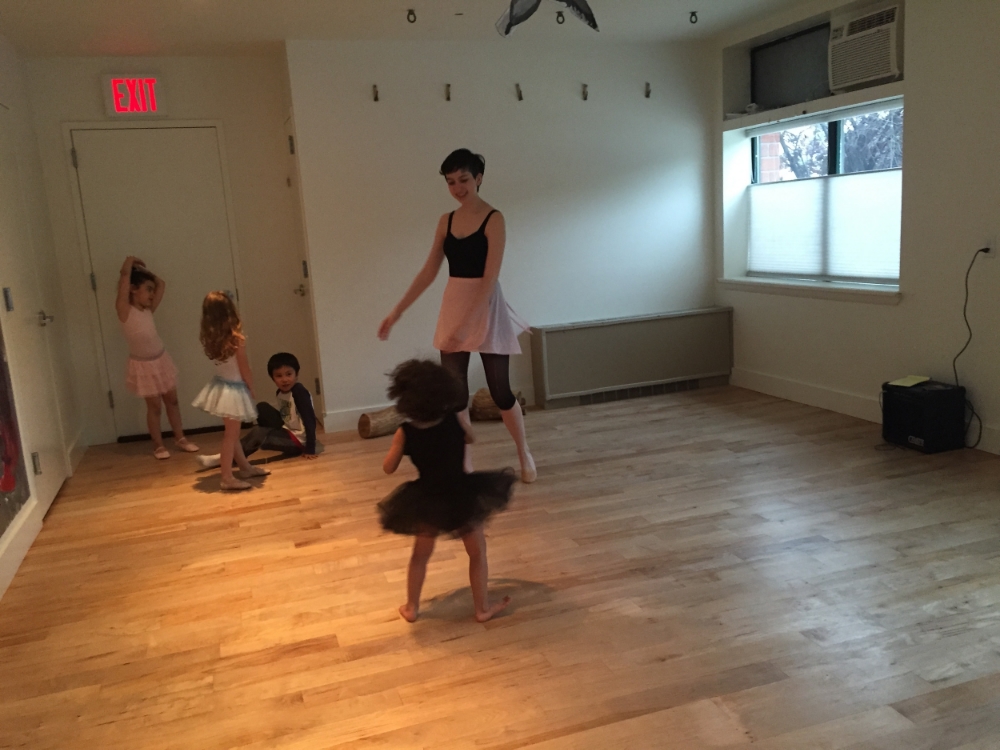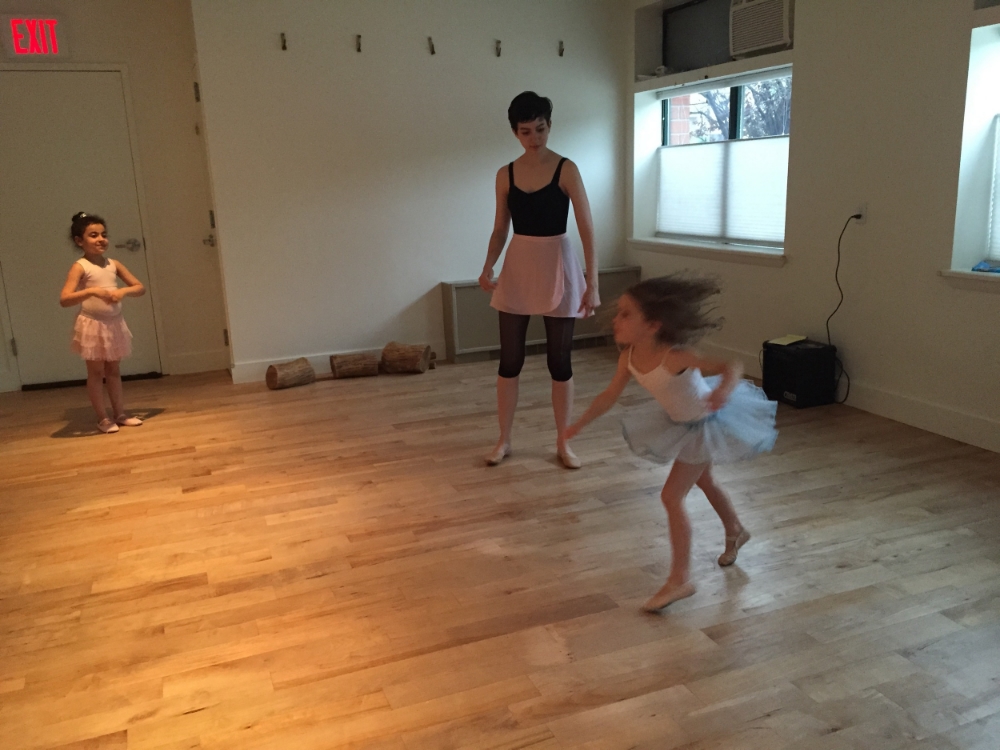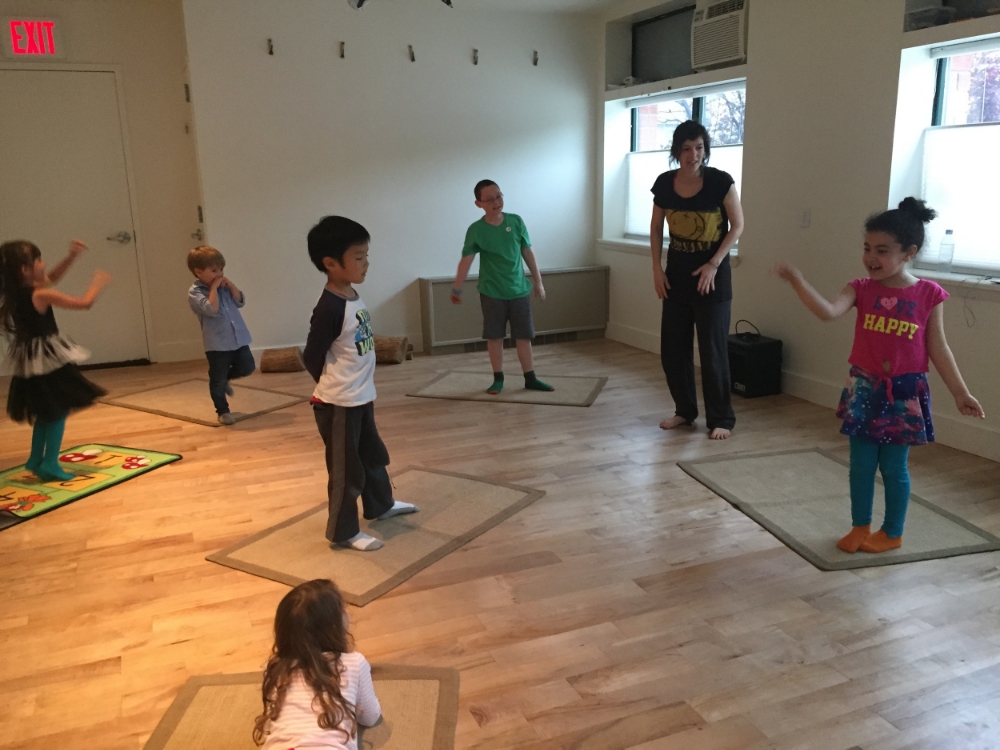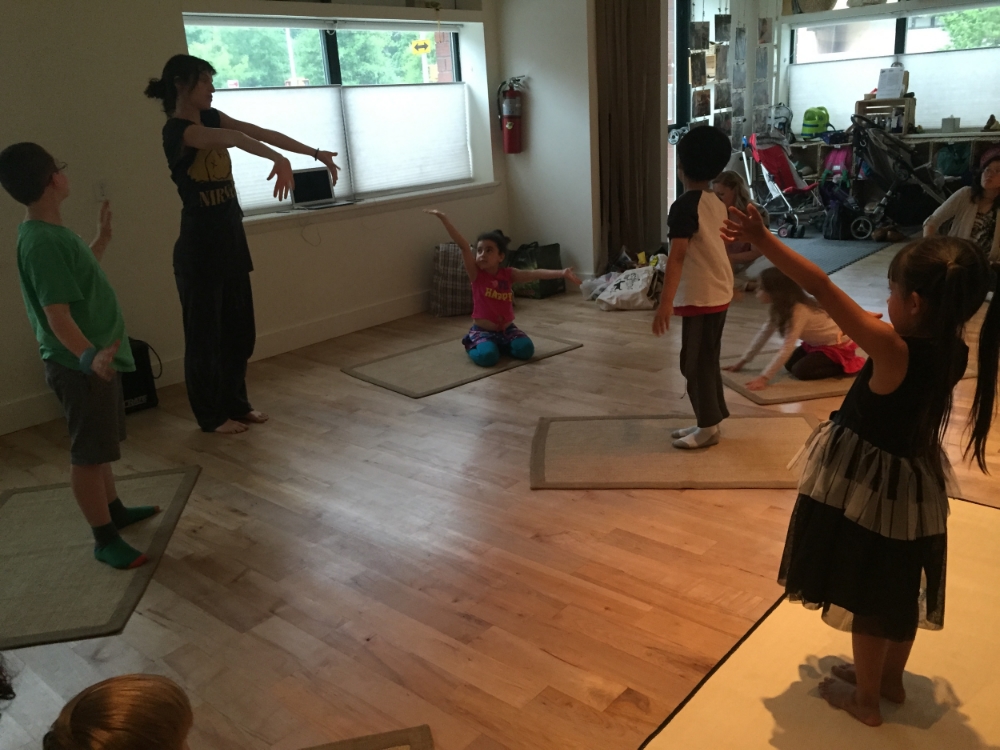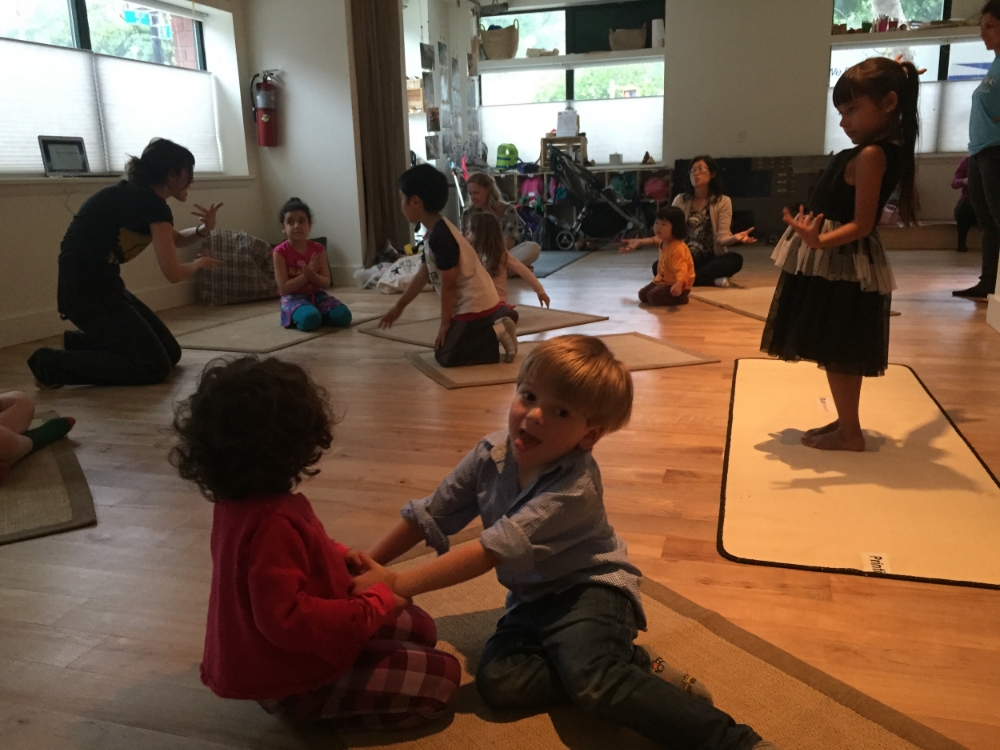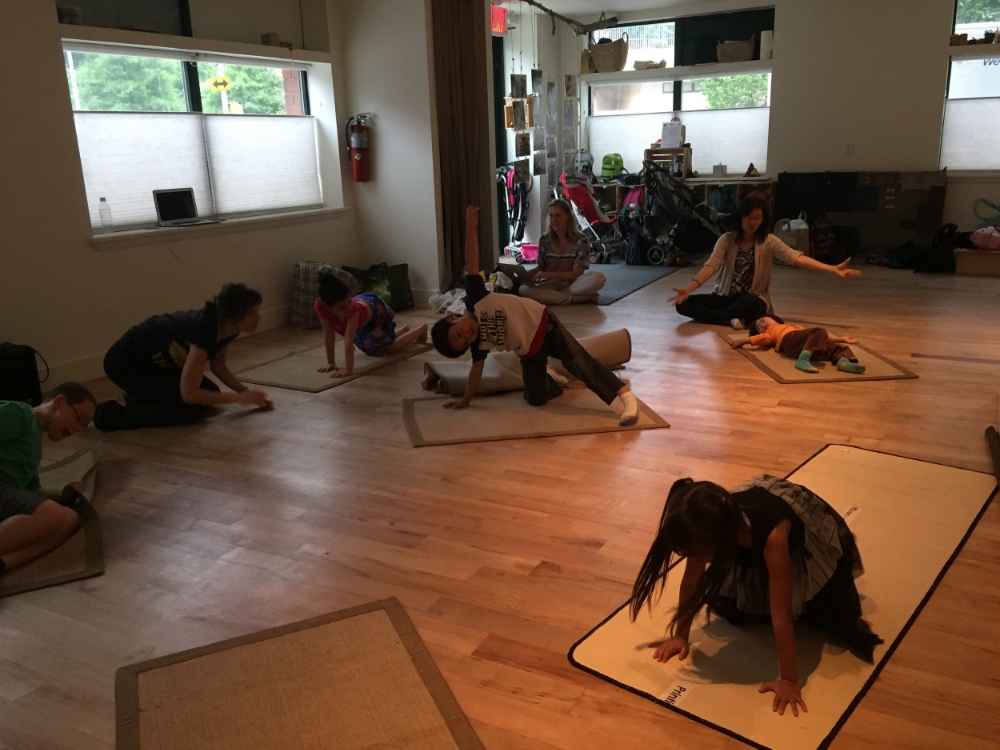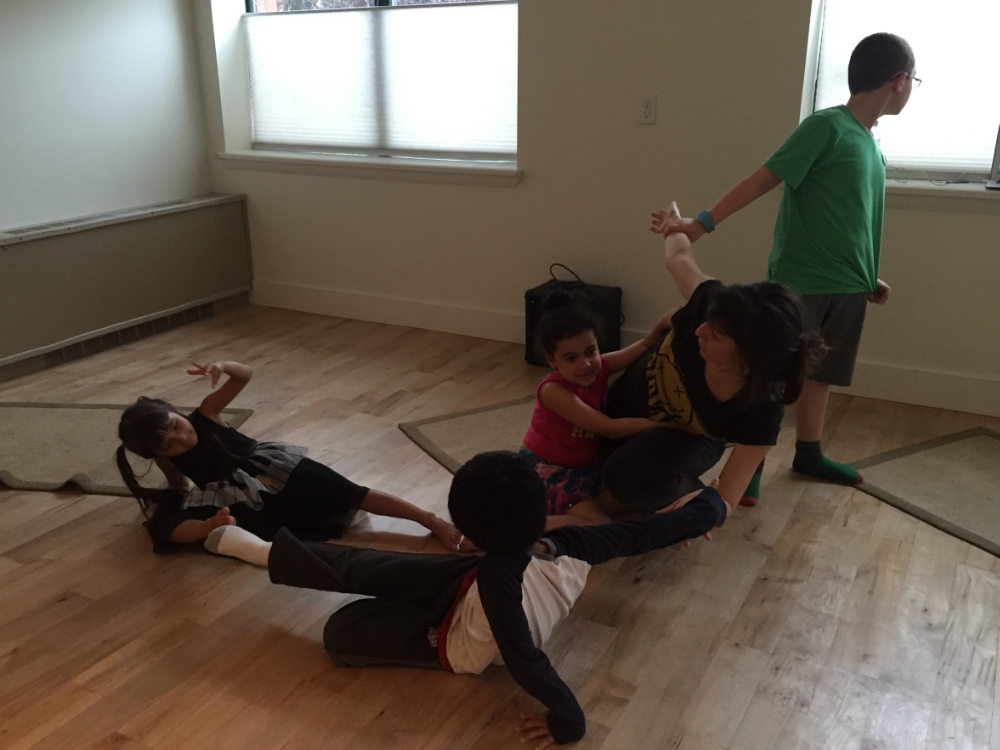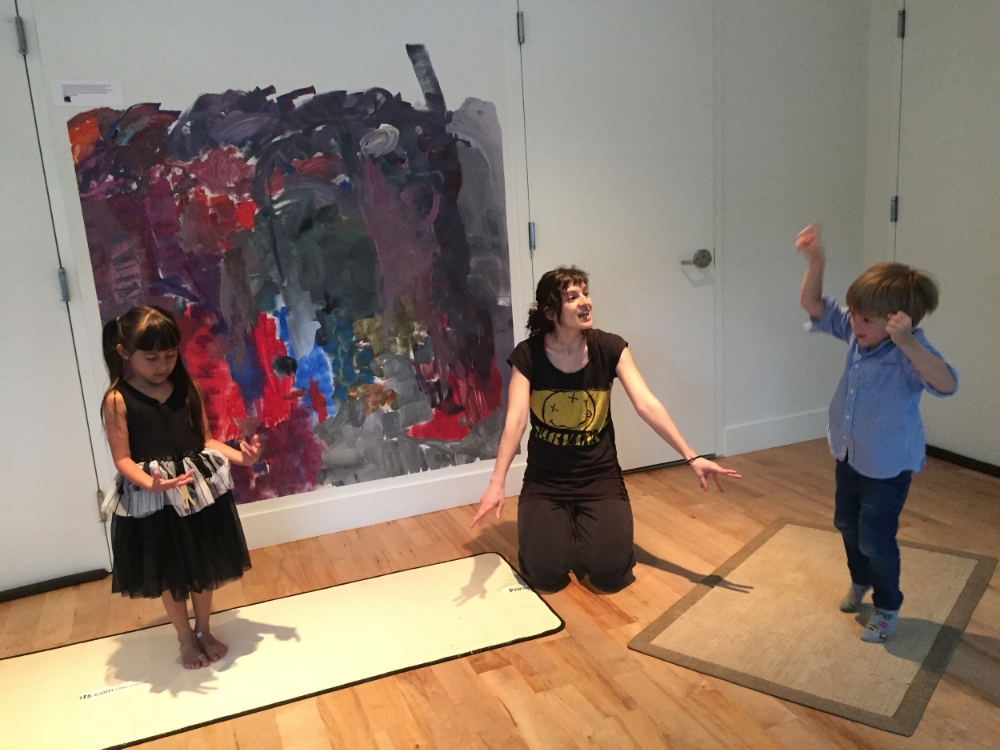 Occupational therapist Eli Marcos invited the kids to pick a rectangular mat on the floor and pretend it was a house. The children then transformed into animals and explored their homes. There were frogs and kangaroos and even a slithering snake. They moved from their home to their friends' homes, and sometimes explored a space together with a friend. The group finished their session by making a structure with their bodies that looked like a sculpture – but one that was moving! The only guideline was that they had to stay connected to each other as they moved around the floor.
Meanwhile, Back at the Ranch…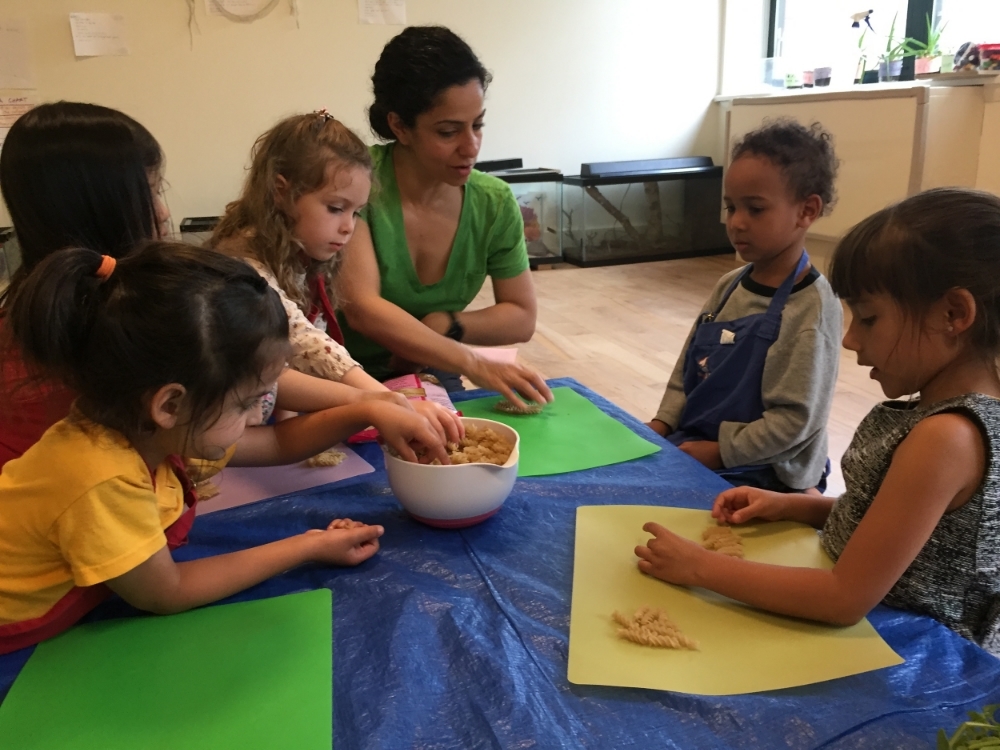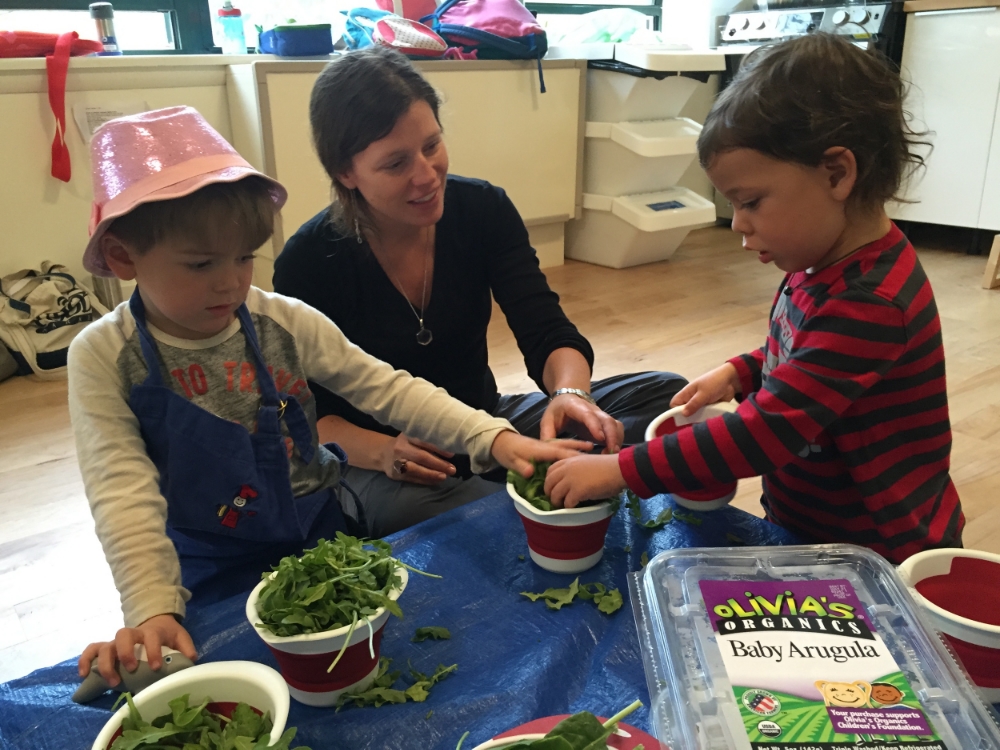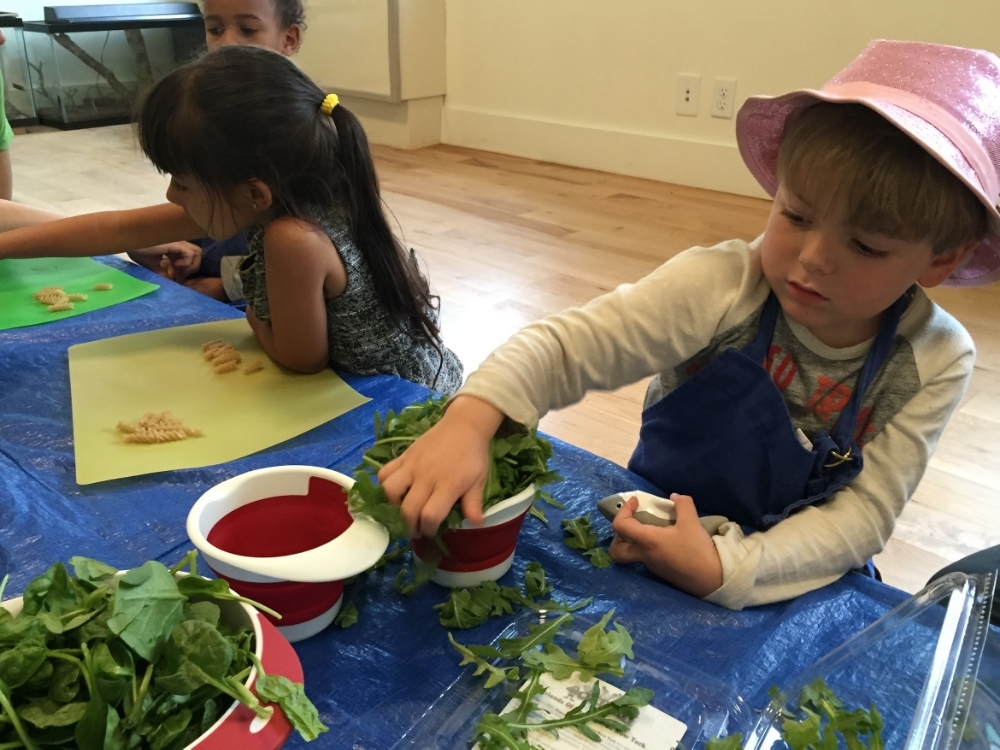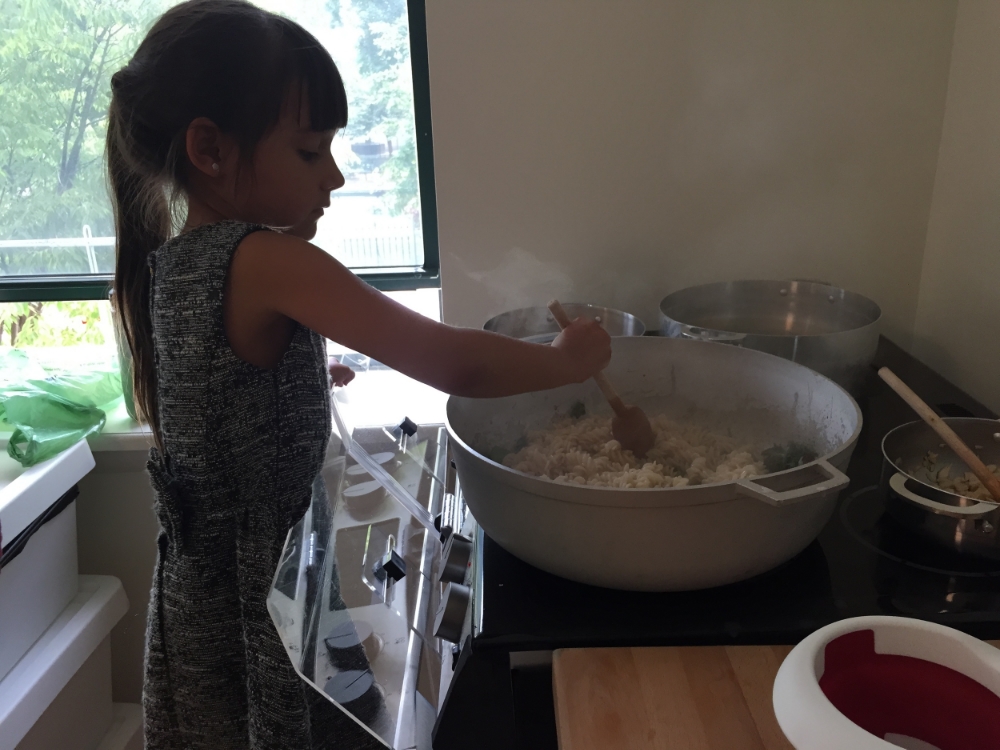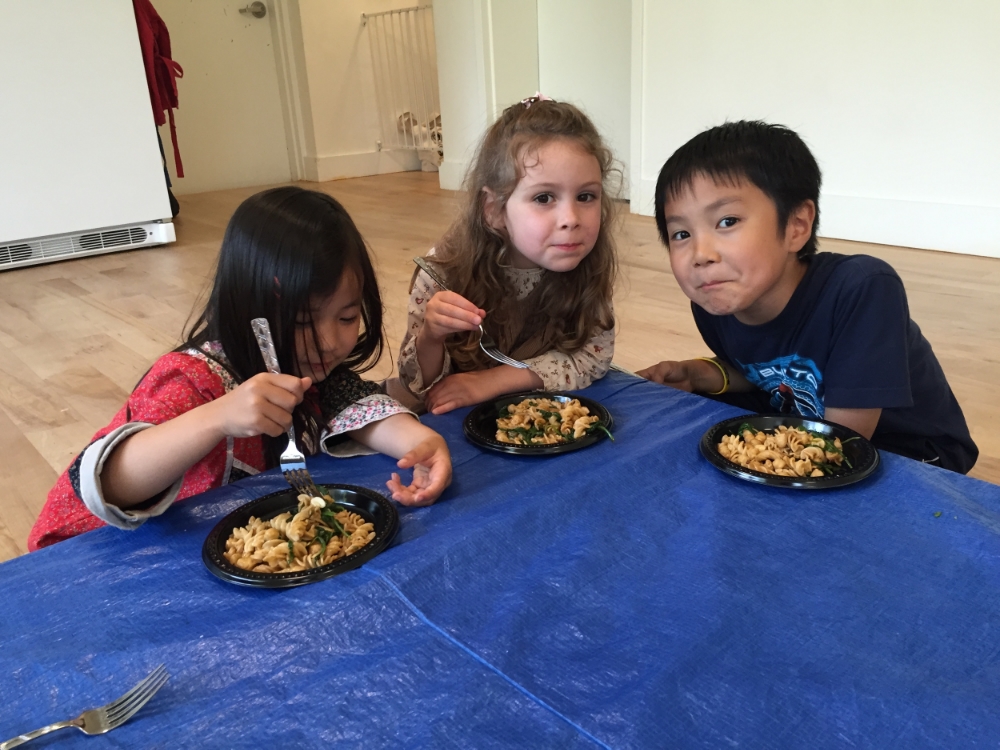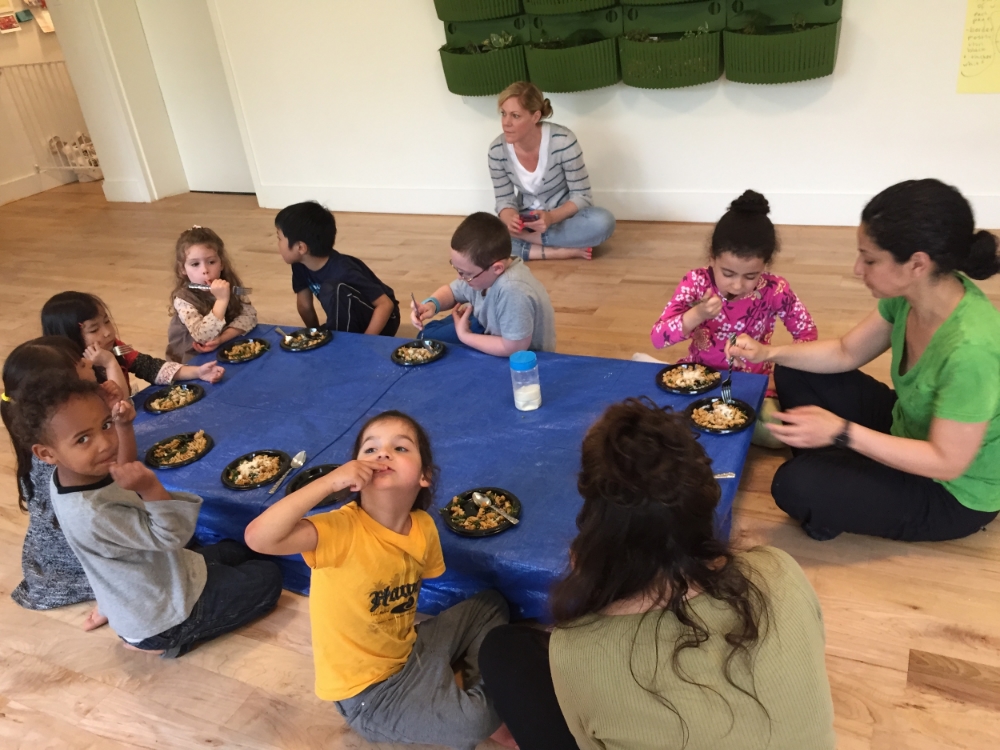 Math and cooking this week inspired a most collaborative (and delicious) project! Maysaa and the older Pono children worked diligently to convert decimals into fractions and fractions into ingredients for a savory pasta sauce. Later, Maysaa and Kate led the younger ones through a lesson about how to estimate big numbers by counting in tens, using the pasta noodles and spinach. The final meal was a rice pasta dish with chickpeas, spinach and garlic sauce, which everyone gathered around the table to enjoy.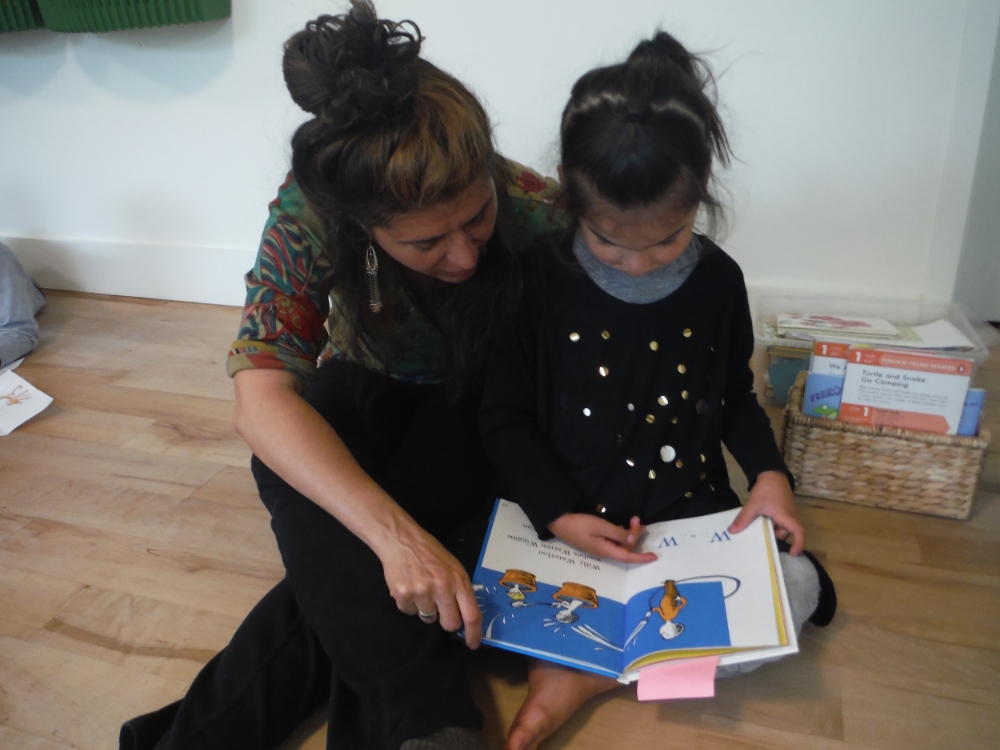 Julietta had word hunts on the menu for the Pono friends during Literacy. For this game, the children hid pieces of paper with words on them and then made a treasure map for their friends to assist in their search. During individual time, Julietta guided the kids through reading and writing their own stories.
Dr. A brought back her accoutrements for electrical circuit experiments for all of her Pono friends to explore. After problem solving a circuit connection, the older Pono friends drew out how they made their different circuits work.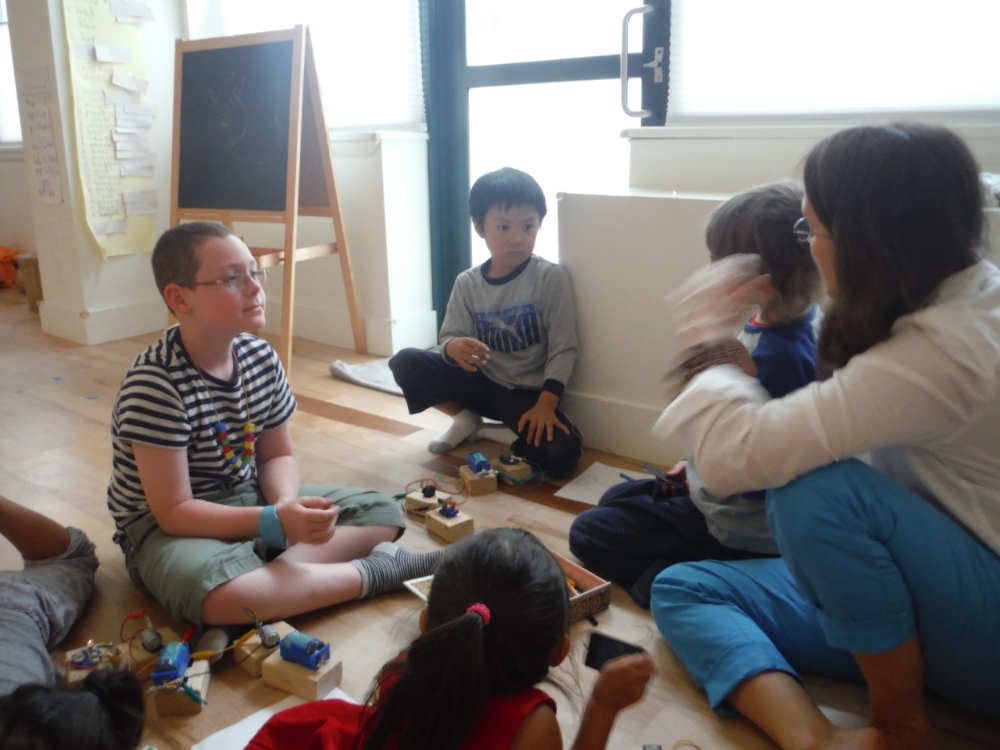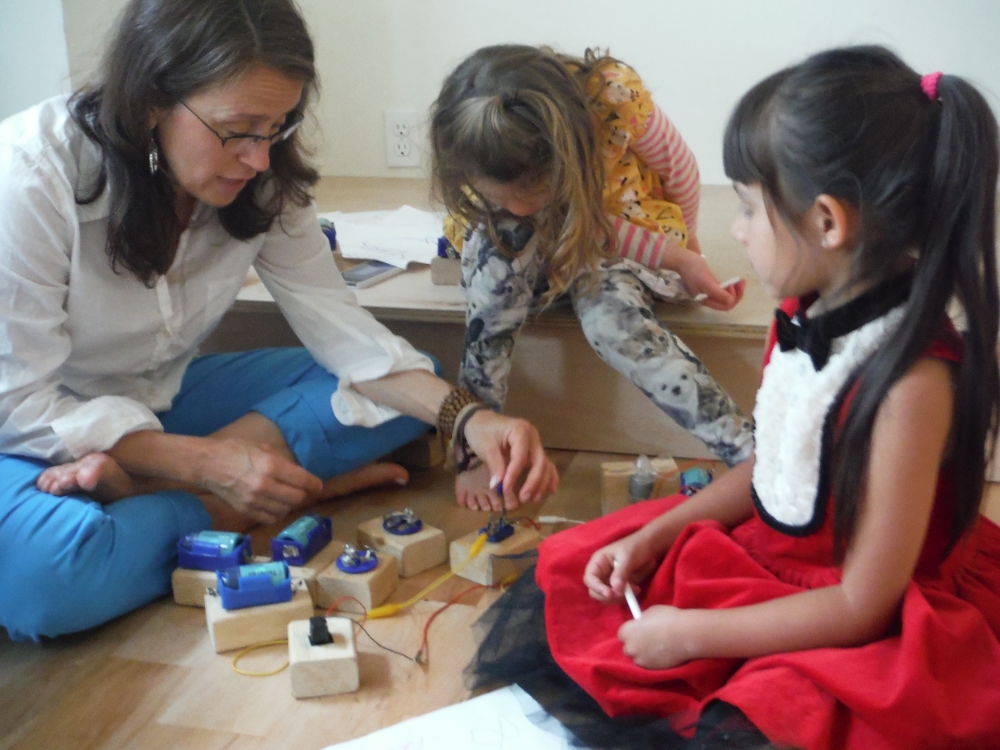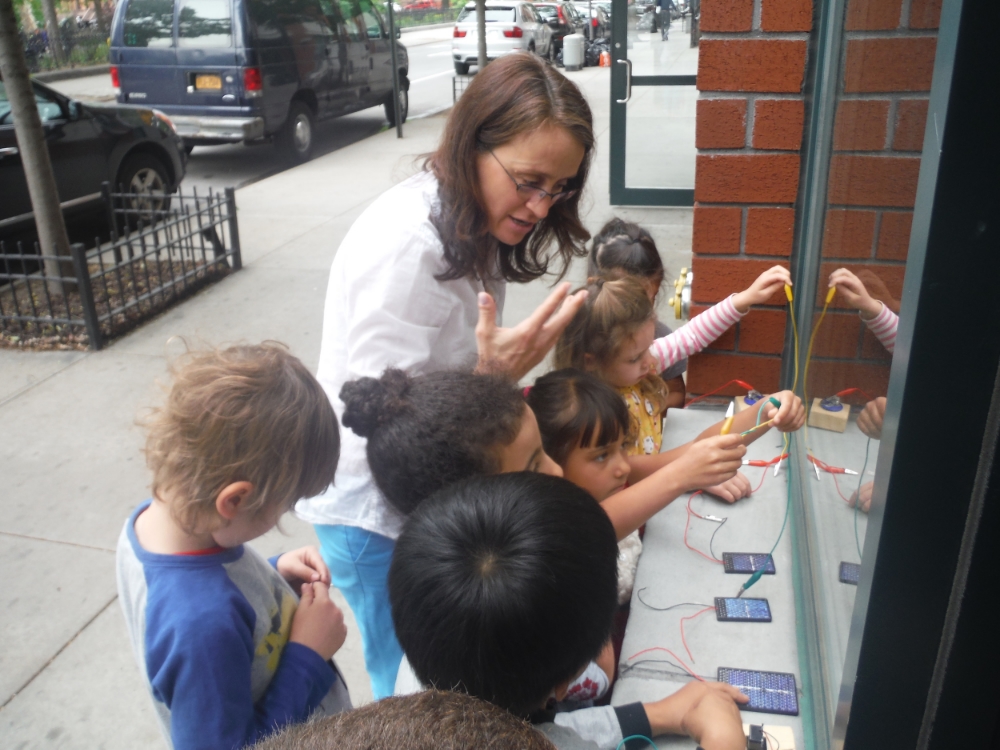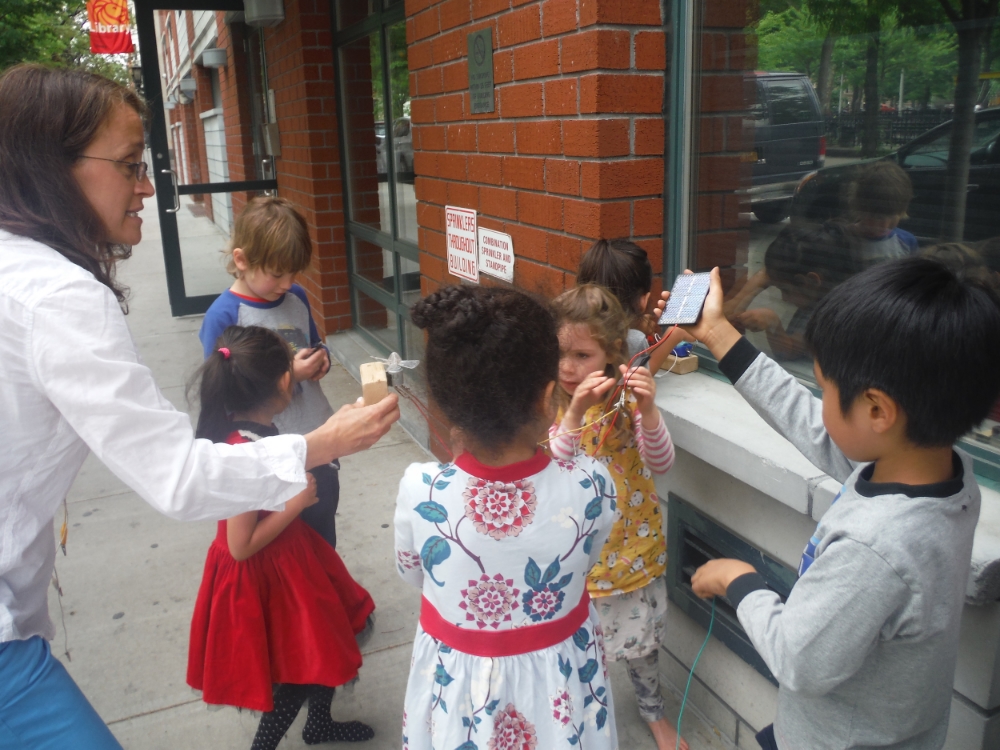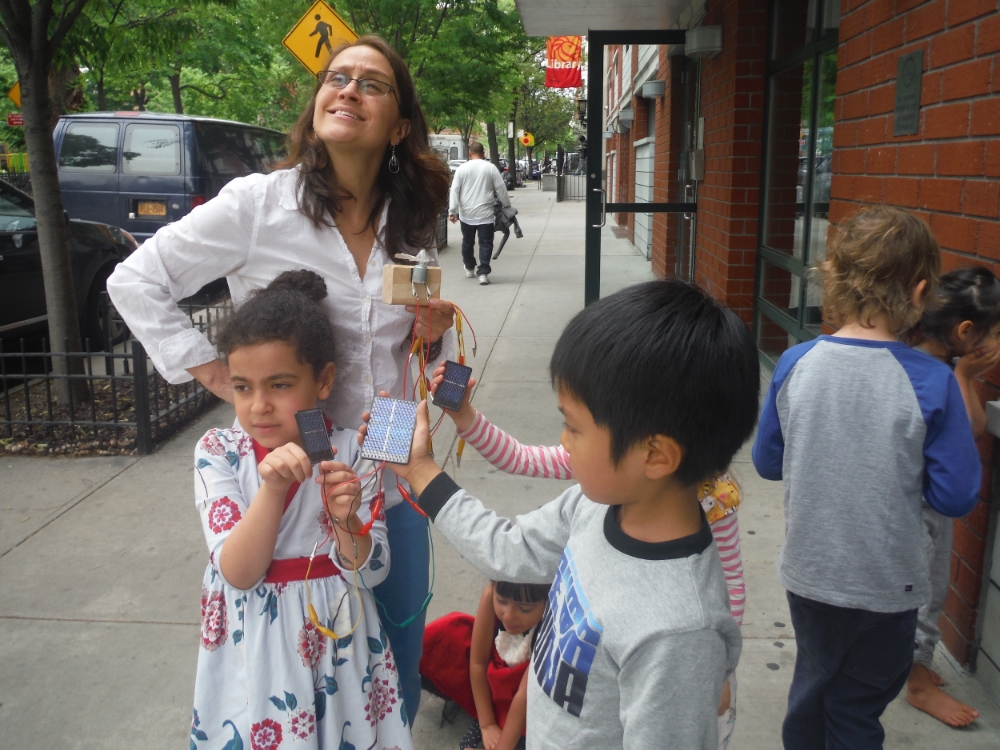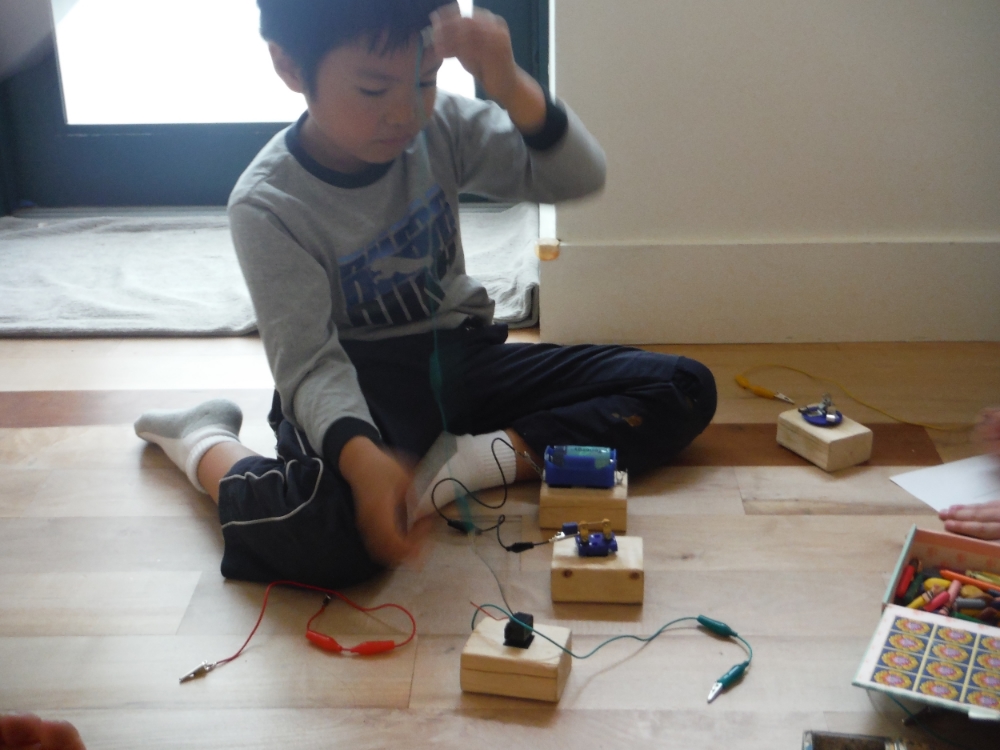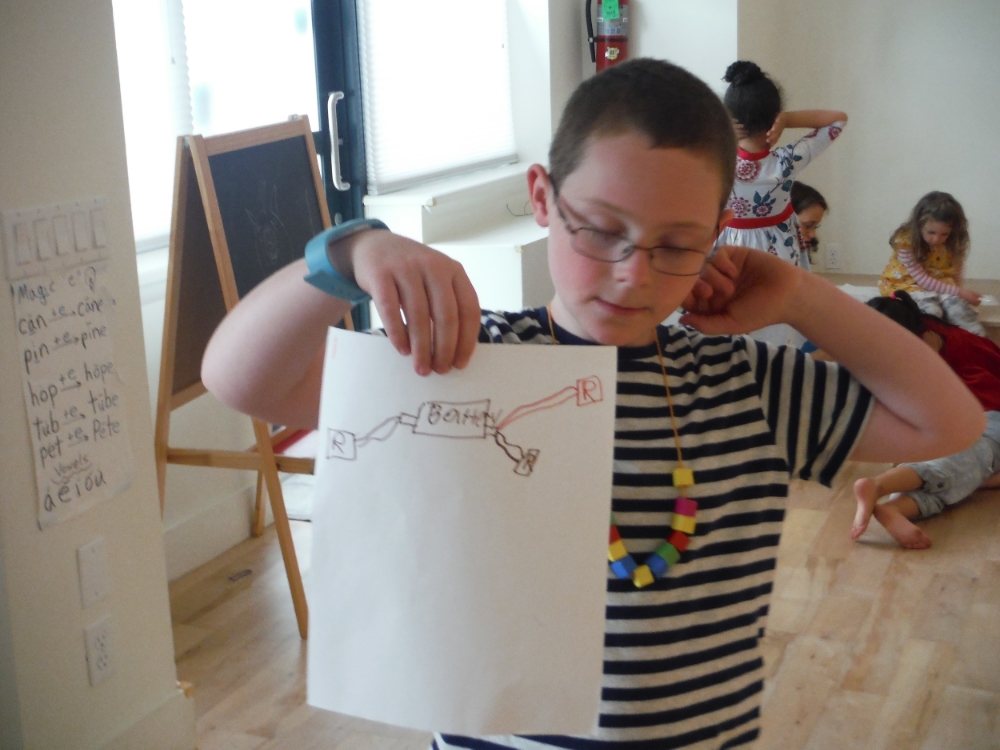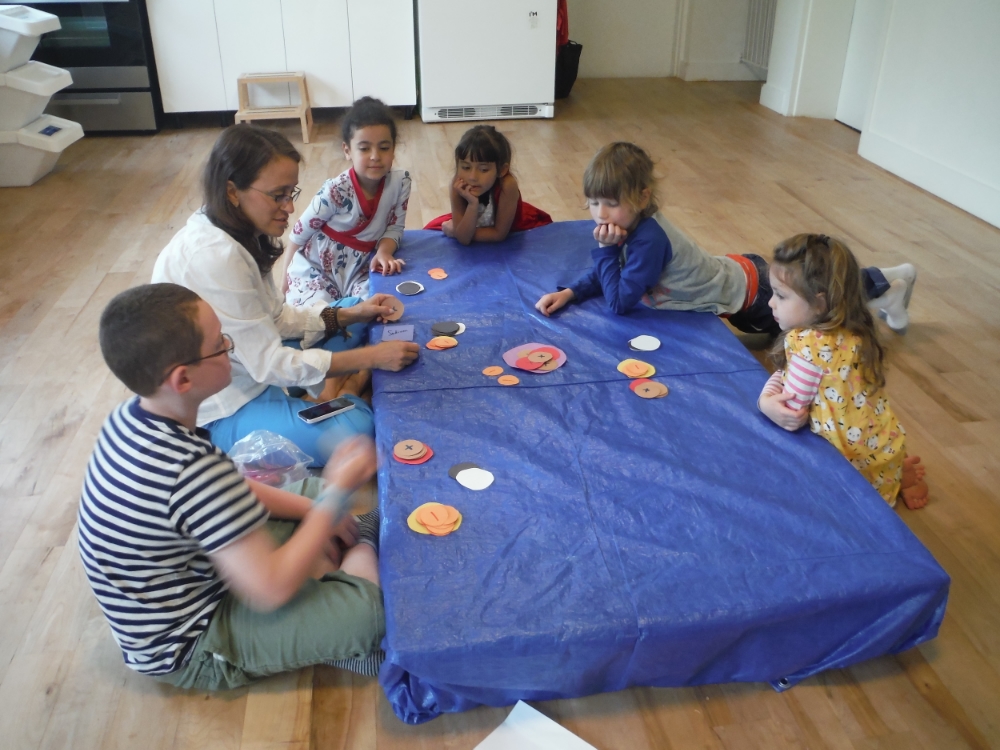 Upstairs on Thursday, Poppy threw down the tarp and got out the paint and palettes for the littlest Pono friends to create mono prints. First, they chose a color, and then Poppy squeezed it on their palettes and invited them to make a design using their hands. Next, they chose a piece of colored paper to press onto the surface of the palette, and then voila, a mono print! Soon the children were using several colors of paint at once and creating one-of-a-kind art that looked a bit like coral in the sea!
Thursday afternoon, Zoë taught her peers a dance class on how to act out songs. After Zoë led a warm-up that included jumping and doing the splits, she had her students imagine how the characters in songs such as the theme from Rio or Lady Gaga's "Paparazzi" might feel. Then they played freeze dance – a crowd favorite. At the end of class, Zoë put on music for everyone to show off their freestyle moves and the kids had a dance party. Julietta even showed off her amazing Slavic dance moves!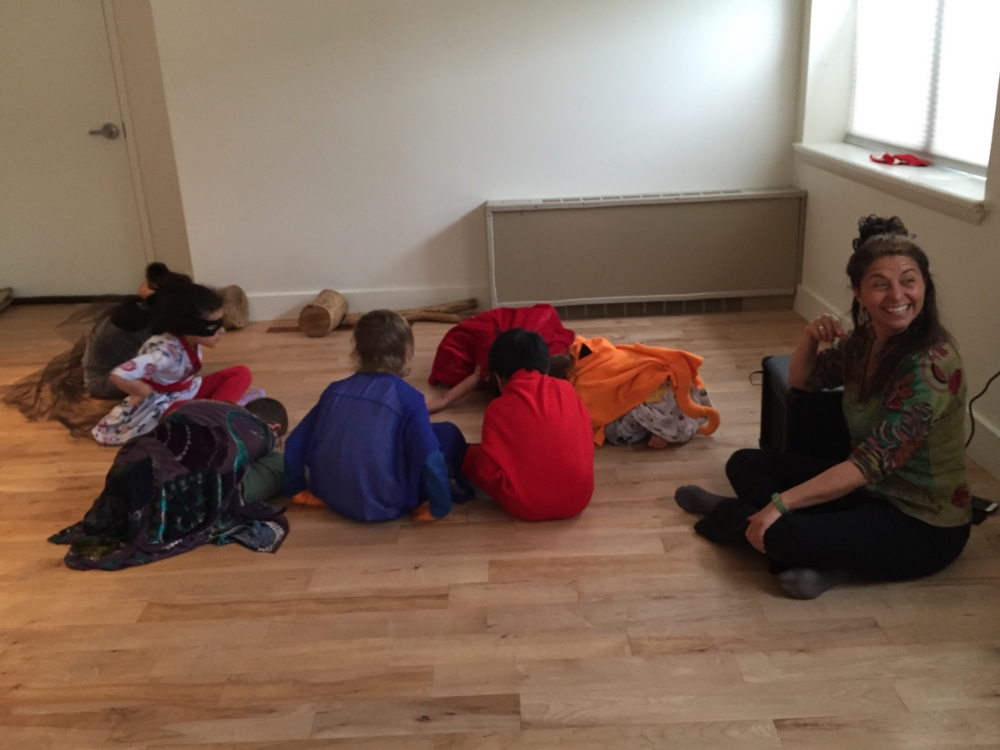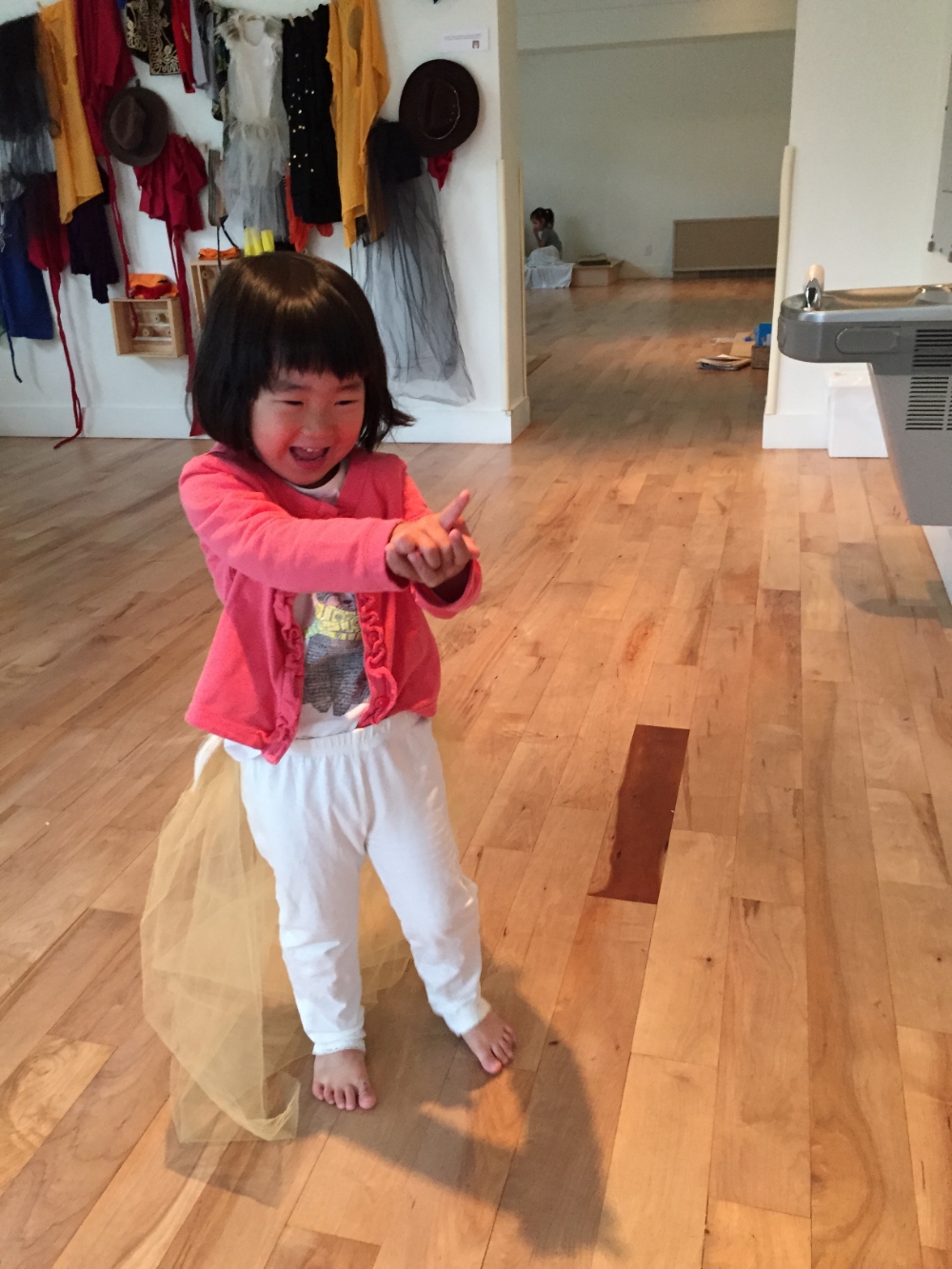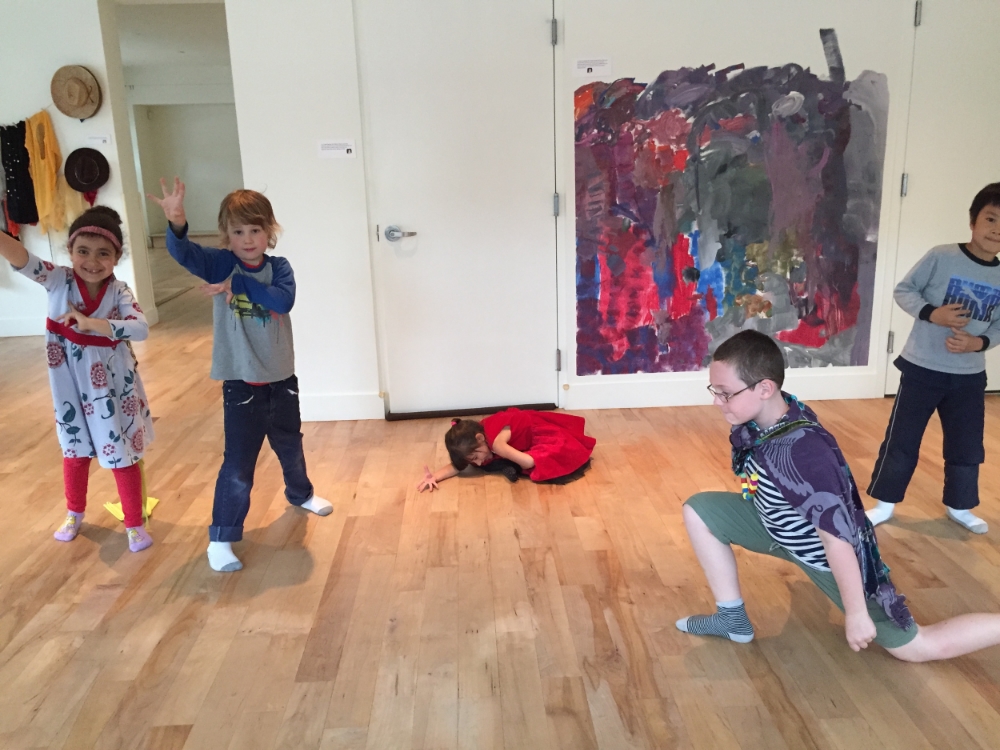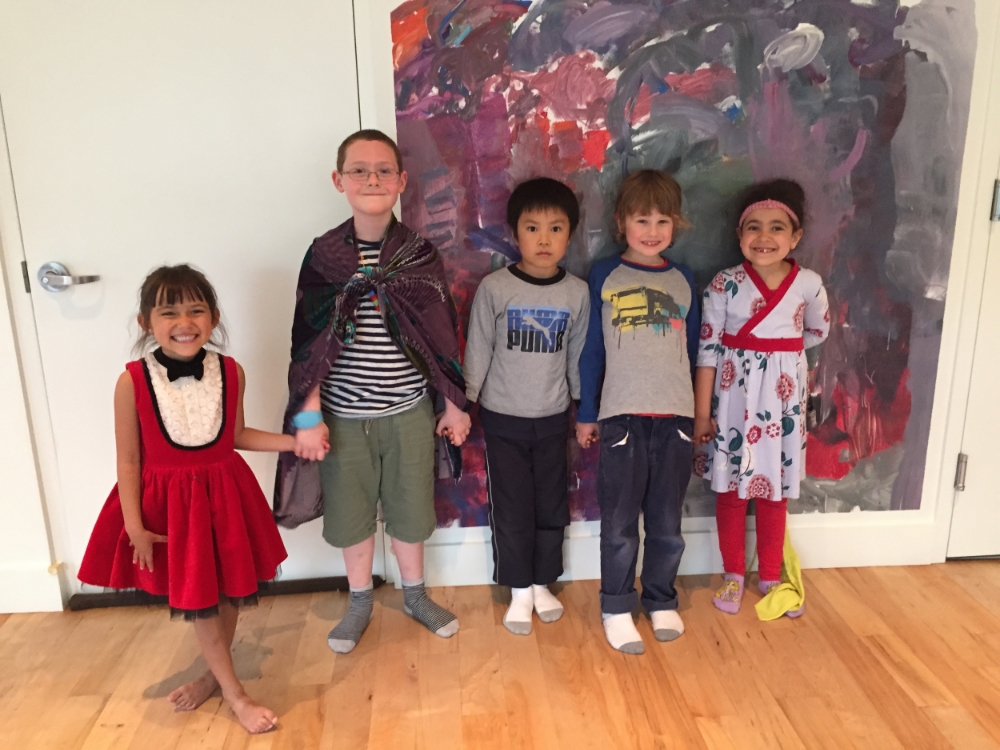 Here We Go, Pono, Here We Go…
This week Pono was treated to The Funny Bones: The History of Modern Mime, a show at Lincoln Center starring Towa's talented mom, Haruka Moriyama, and her incredible mime trio, The Funny Bones. We participated in an educational program called "Meet The Artists," which allows children to see and appreciate different kinds of performing artists and learn about their craft in an intimate setting. The trio presented a travelogue about the art of mime, its inspirations and the key figures who evolved this unique art form over time. Afterwards, the trio held a Q&A for the children. When the discussion had ended, the audience knew not only about the origins of modern mime but much about The Funny Bones, too!
After the show, we ate lunch on Lincoln Center's new lawn roof that overlooks the reflecting pool and Henry Moore sculpture. Then we walked to Sheep Meadow in Central Park and the children ran and ran and played in the fresh air.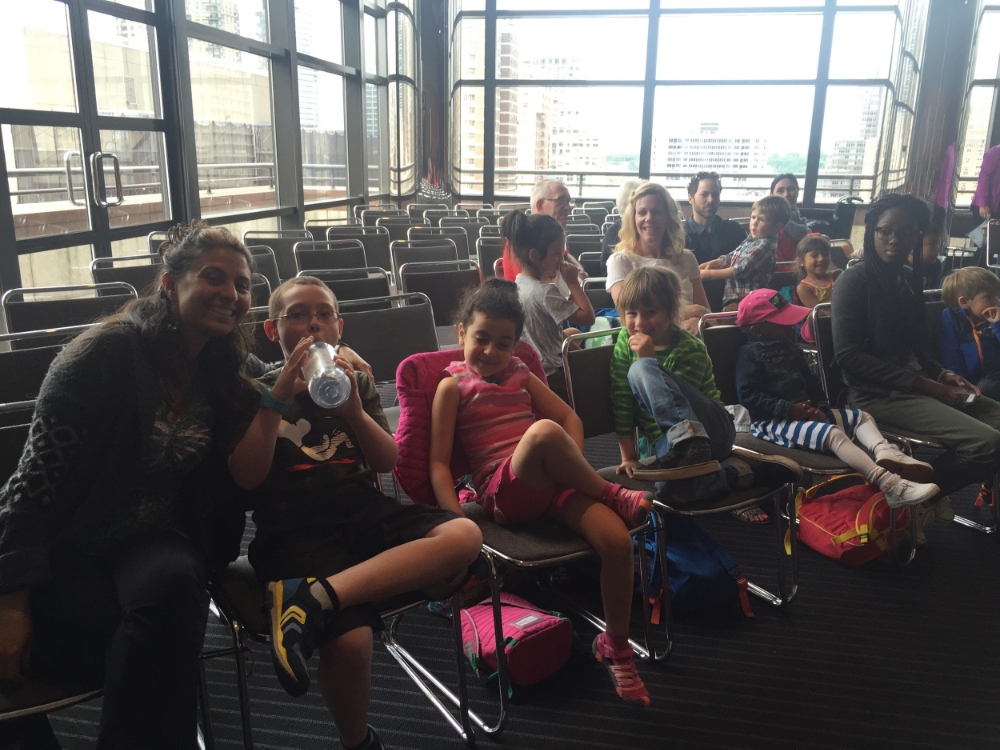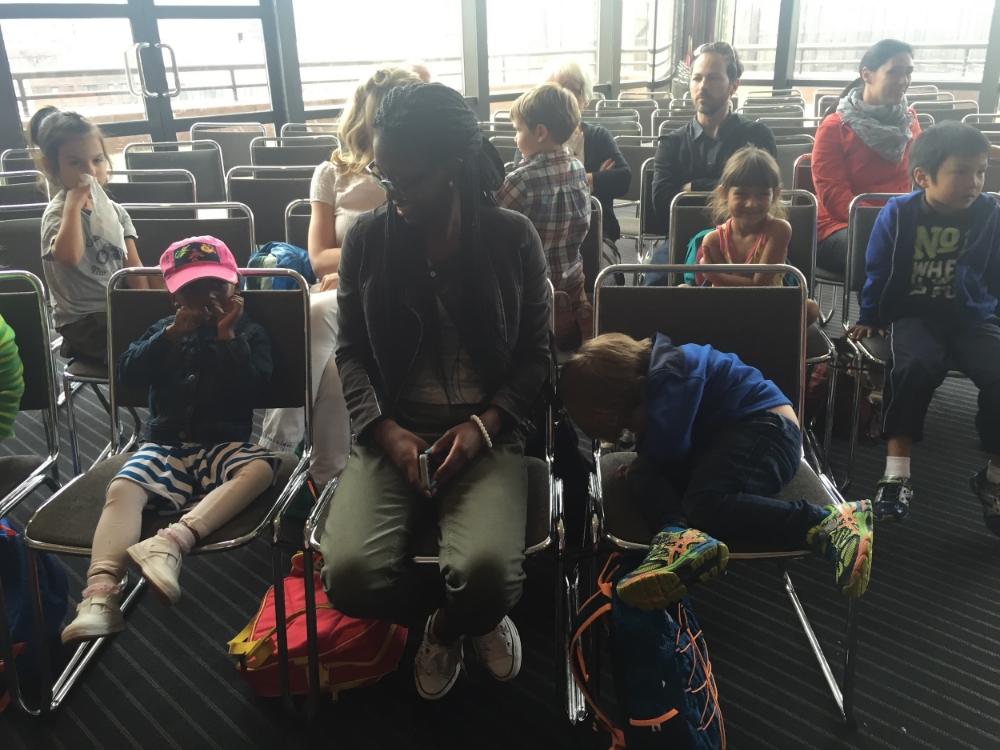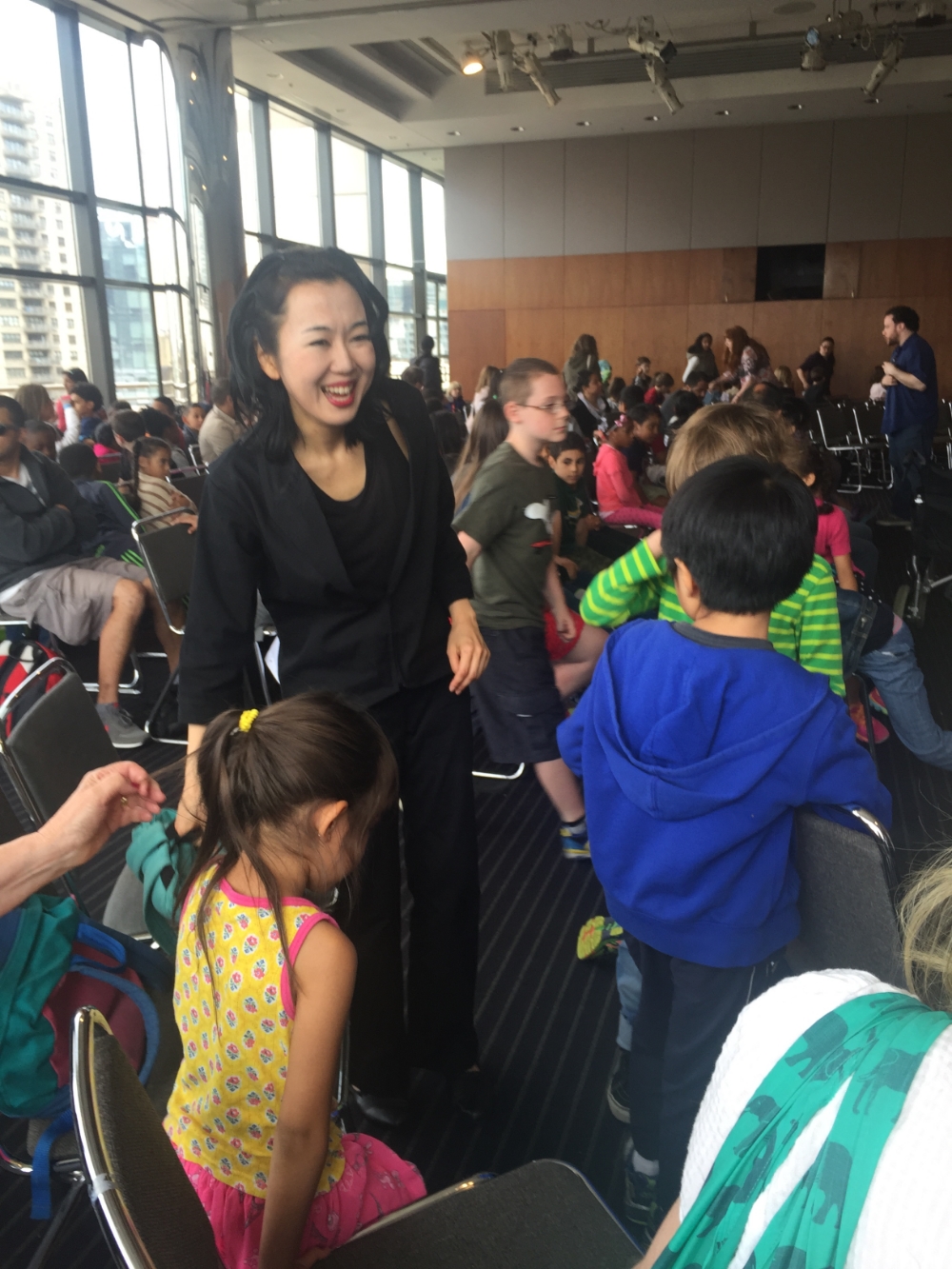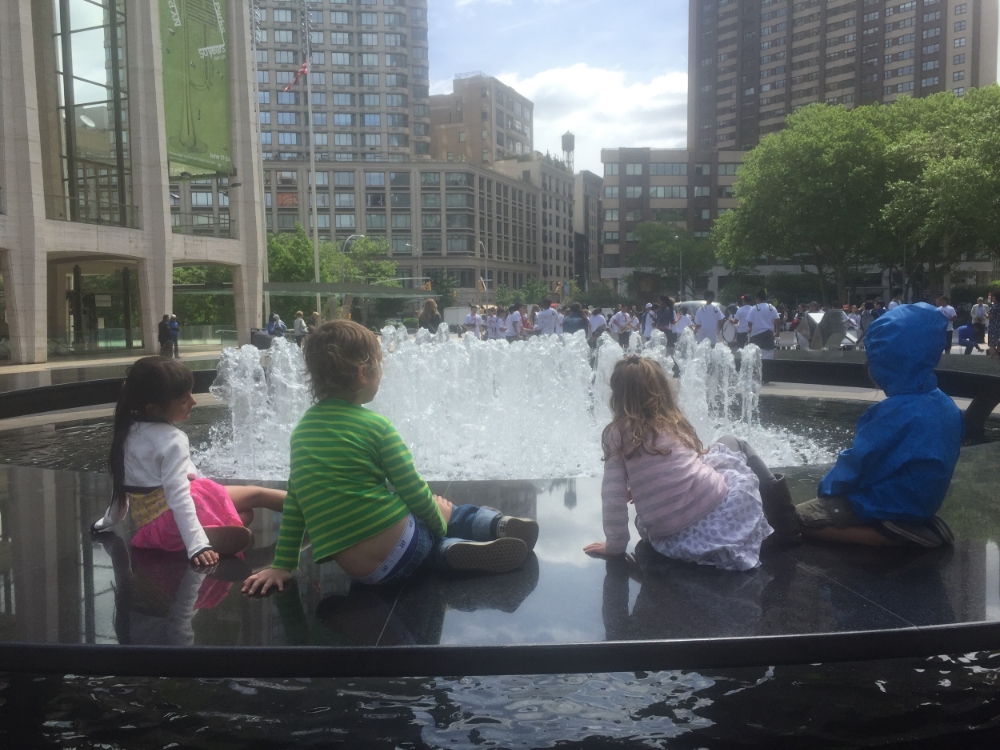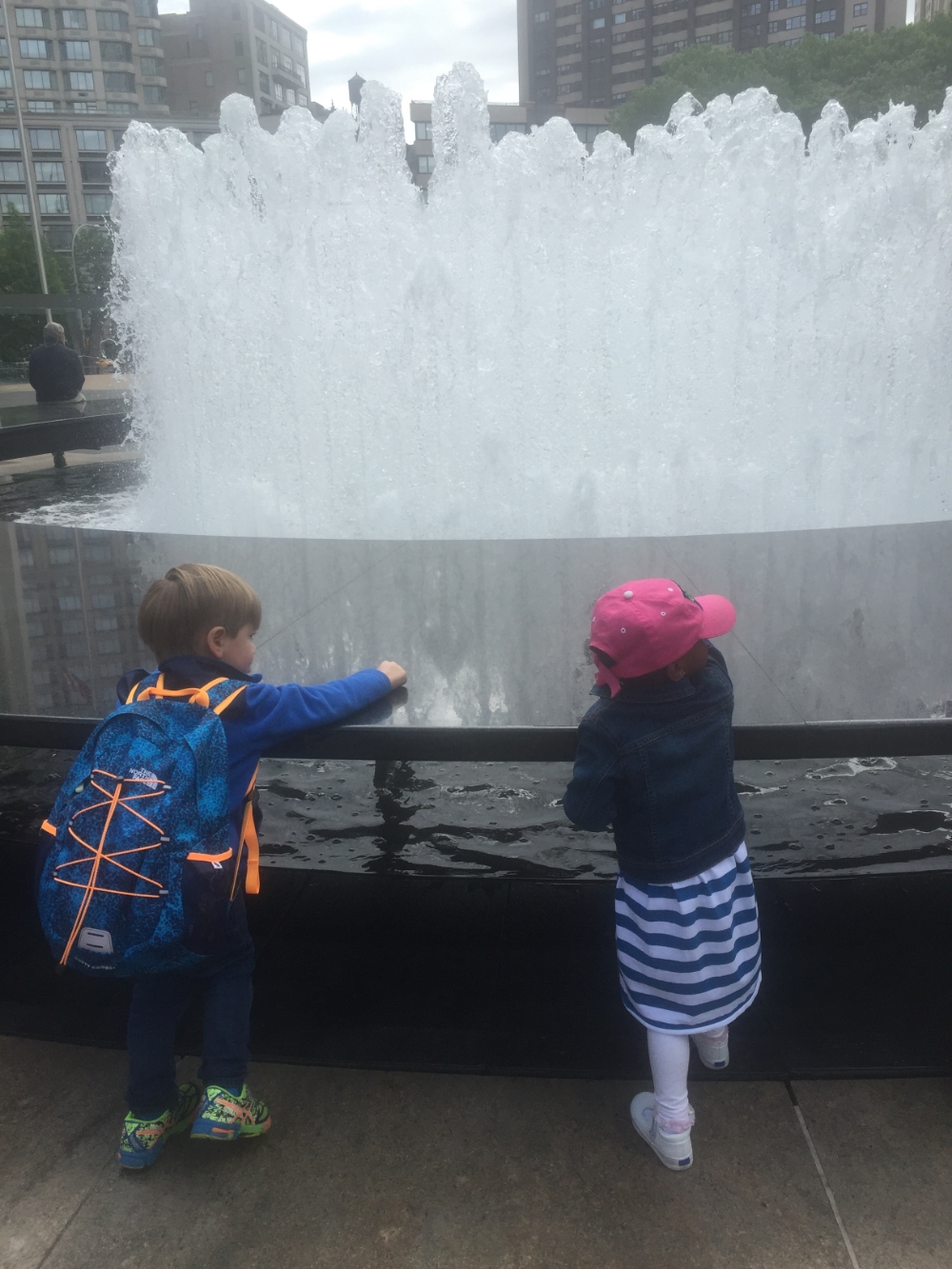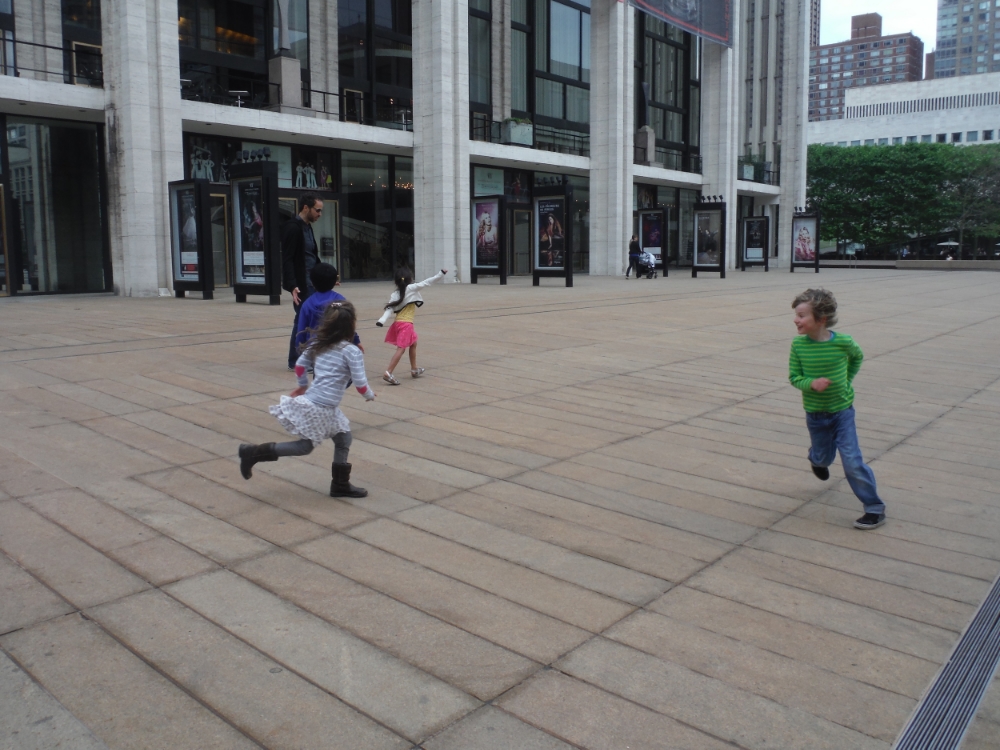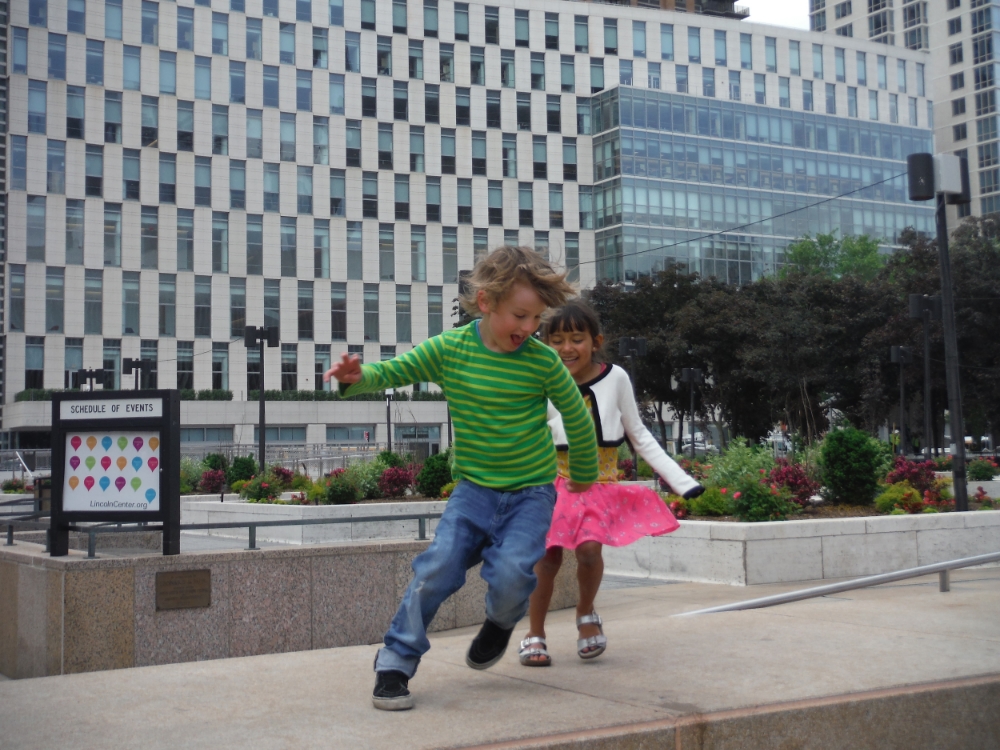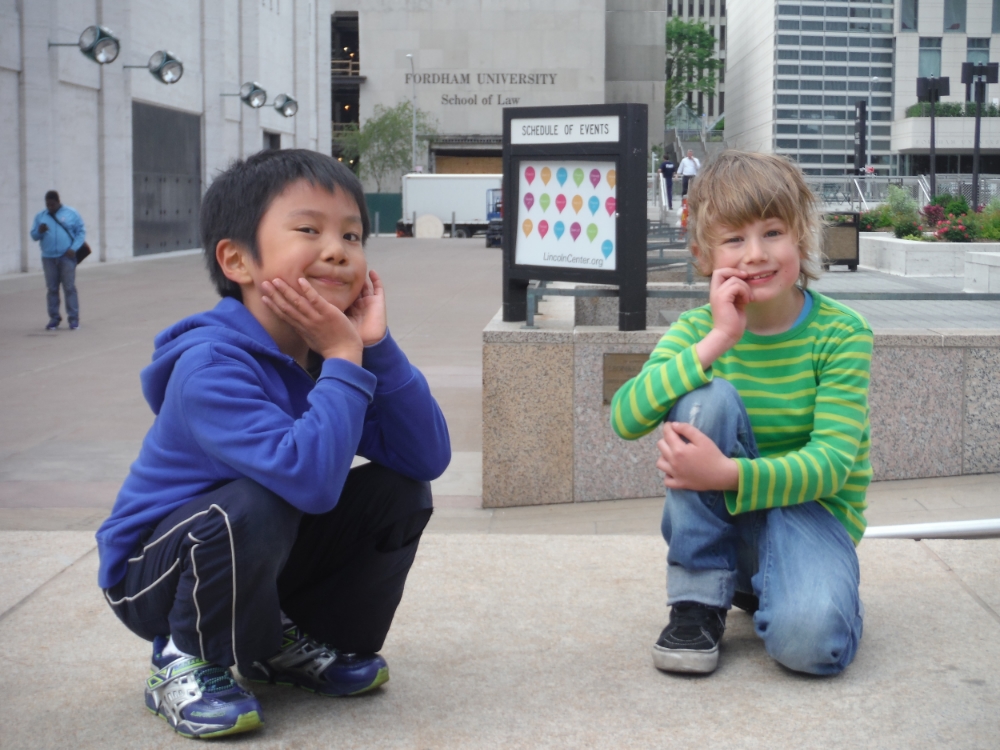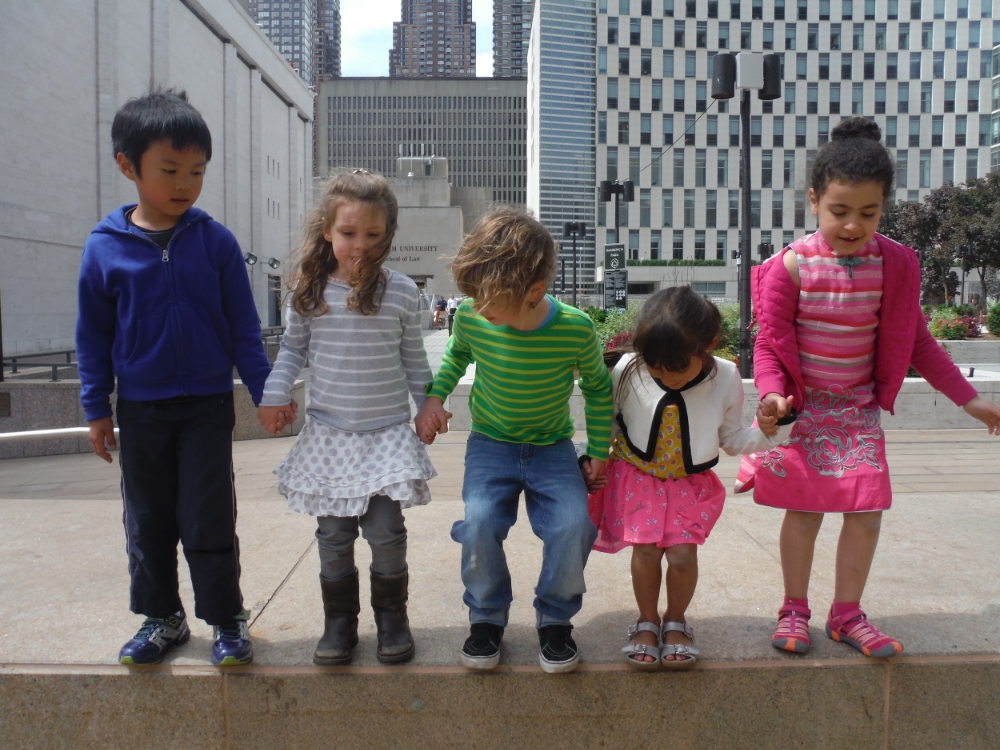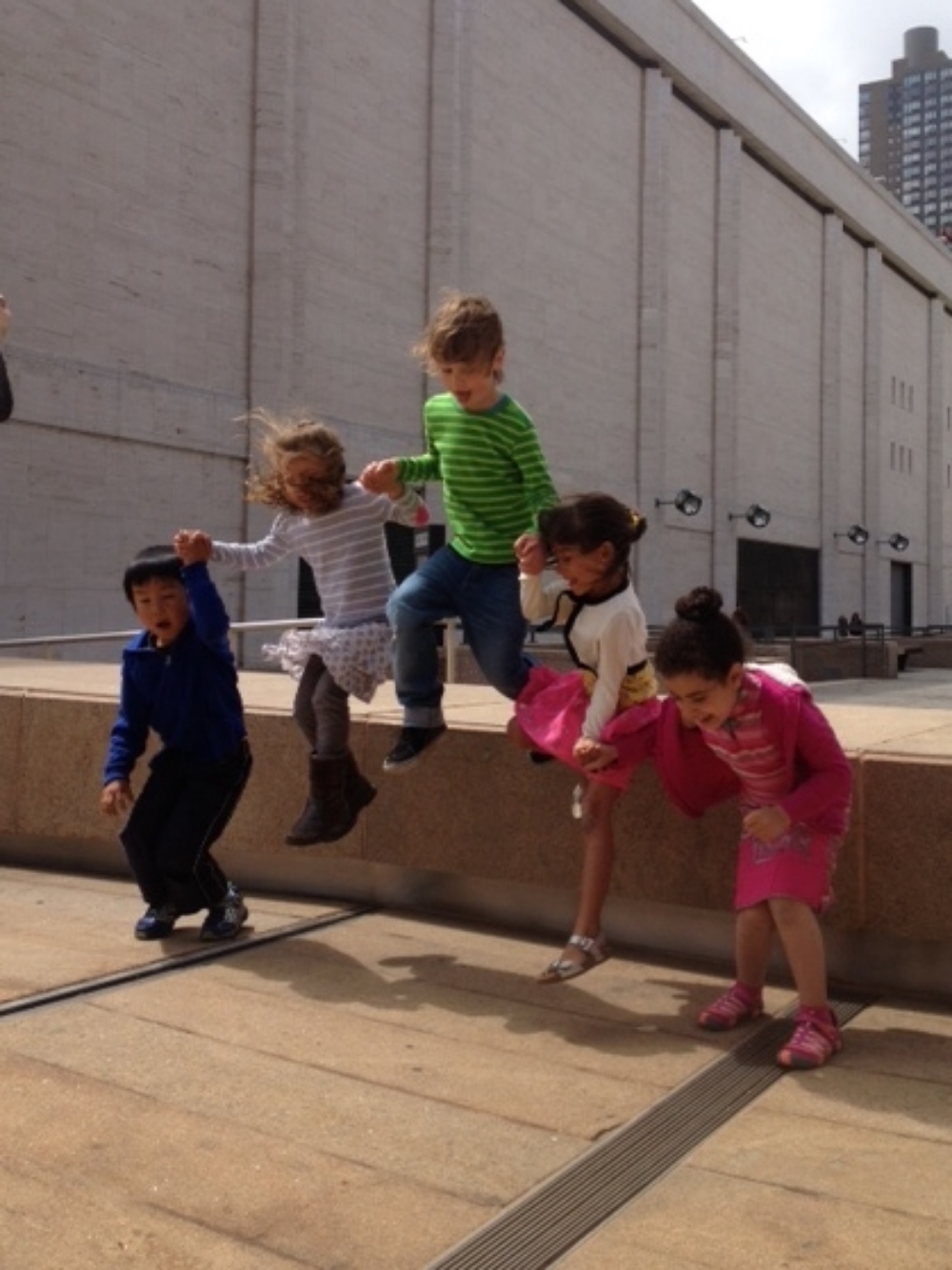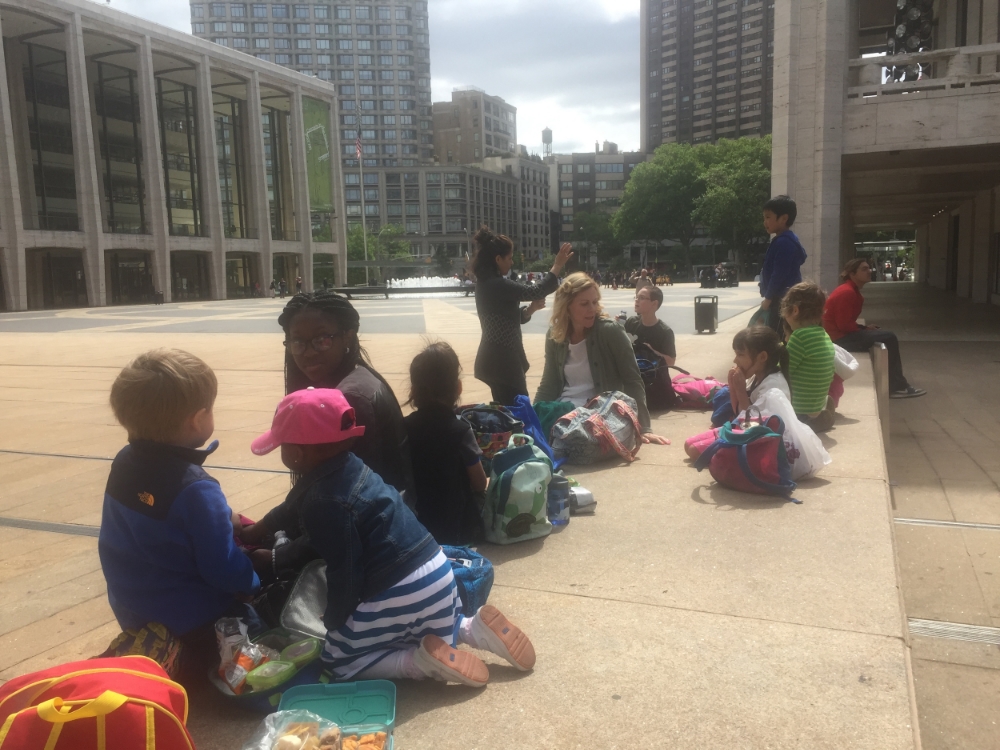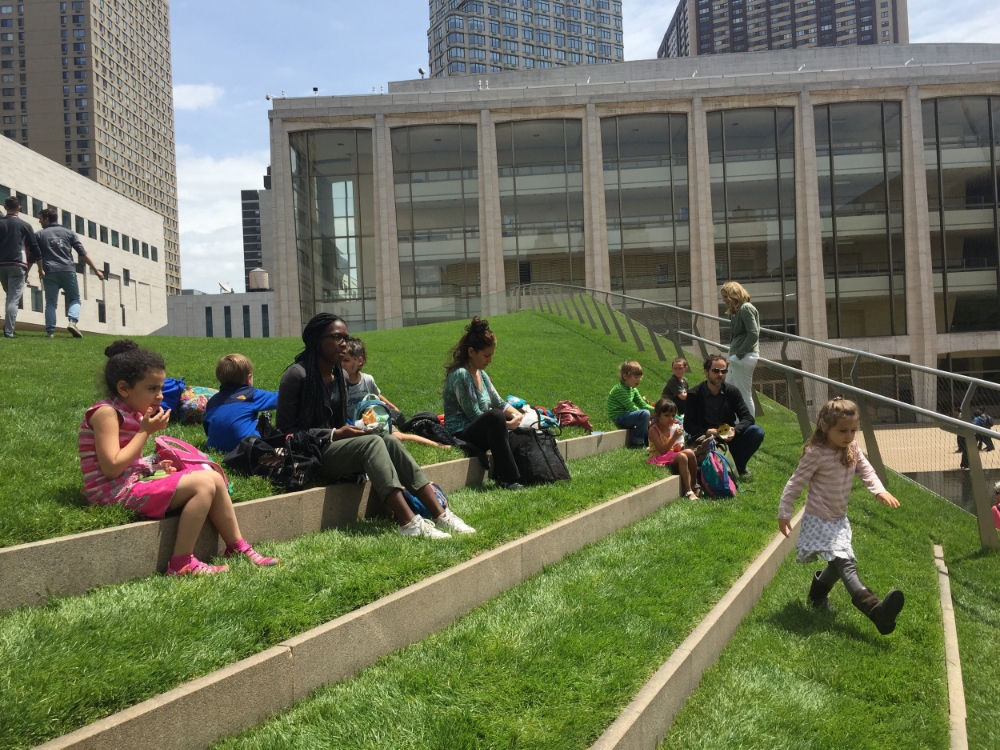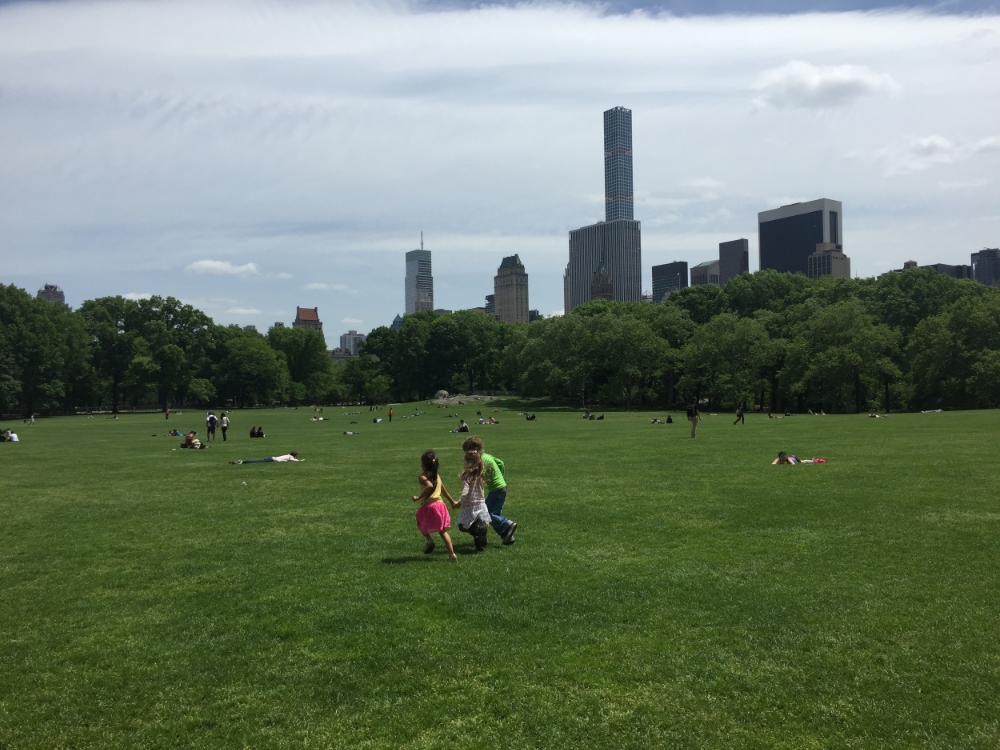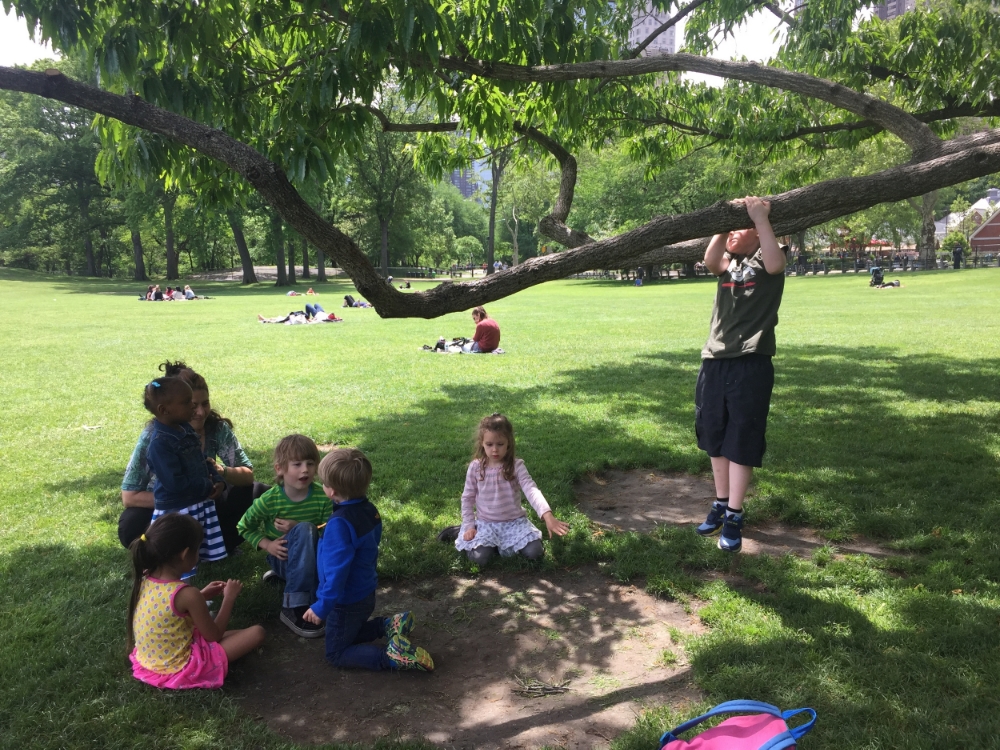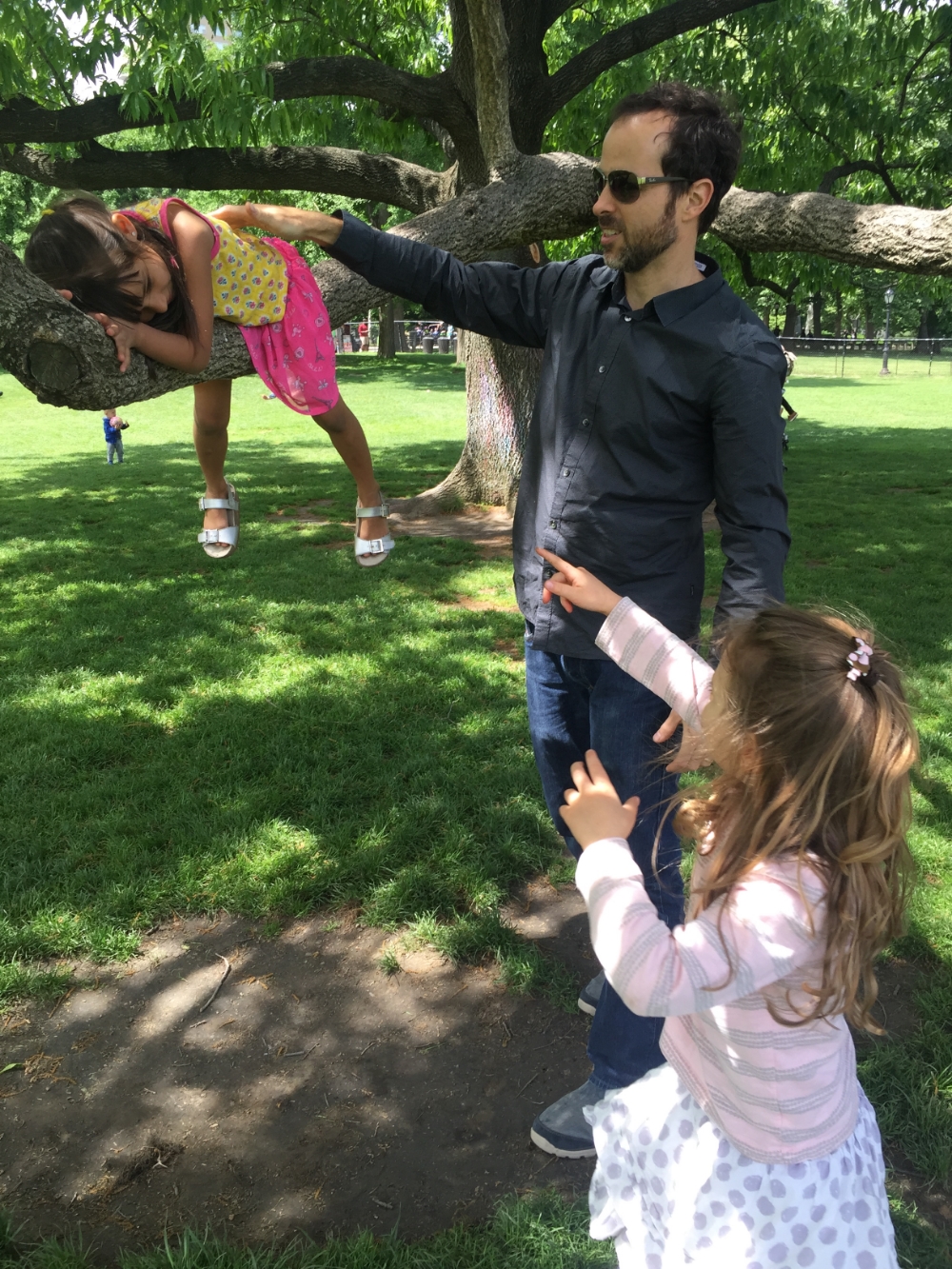 Comic Book Fridays…
Julietta and the children made an all-important step in their new comic book – they have crafted the first few pages! Now armed with experiential knowledge of what this project is going to look like, they jumped in excitedly to this new leg of the creative process.
Pono Says Hello
We are honored that for the third year in a row, AERO (Alternative Education Resources Organization) has chosen Pono as one of three model democratic schools in the Metropolitan area to visit during AERO's annual conference. On May 20th, 11 AERO visitors from Colombia, Turkey, England, Canada, and other US states came to visit Pono to learn about Pono's unique characteristics and approach to education. For more information about AERO, please see: http://www.educationrevolution.org/
Take good care and enjoy your weekend!