Come and Follow Me
Spring term is almost finished and boy, did we have fun. Plus, this week we enjoyed another two-field trip week!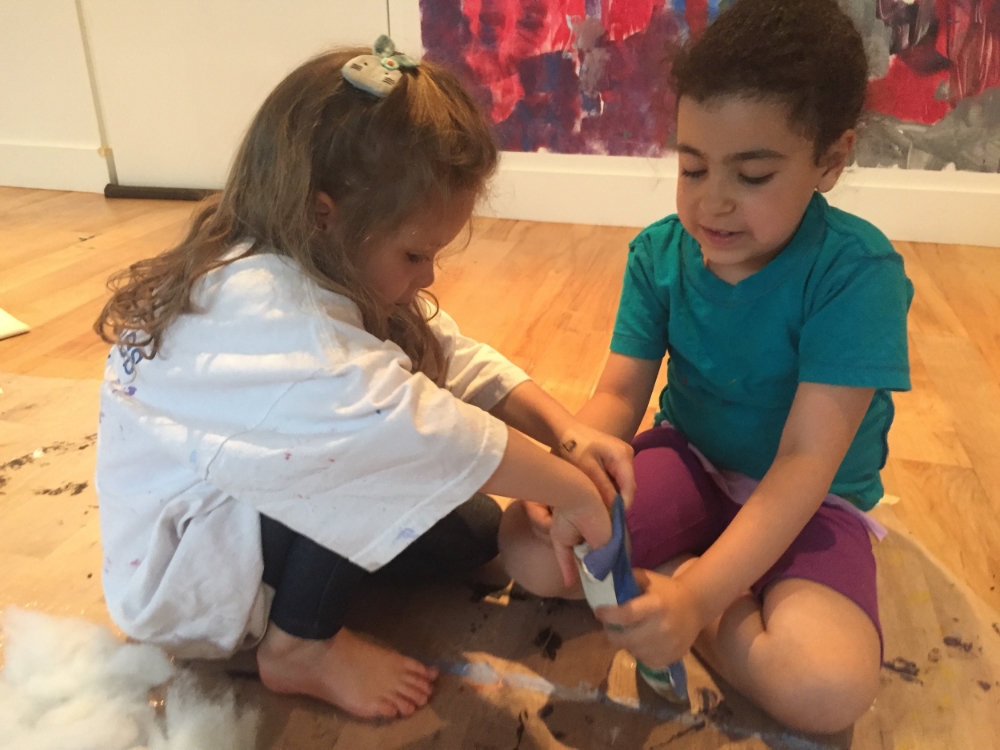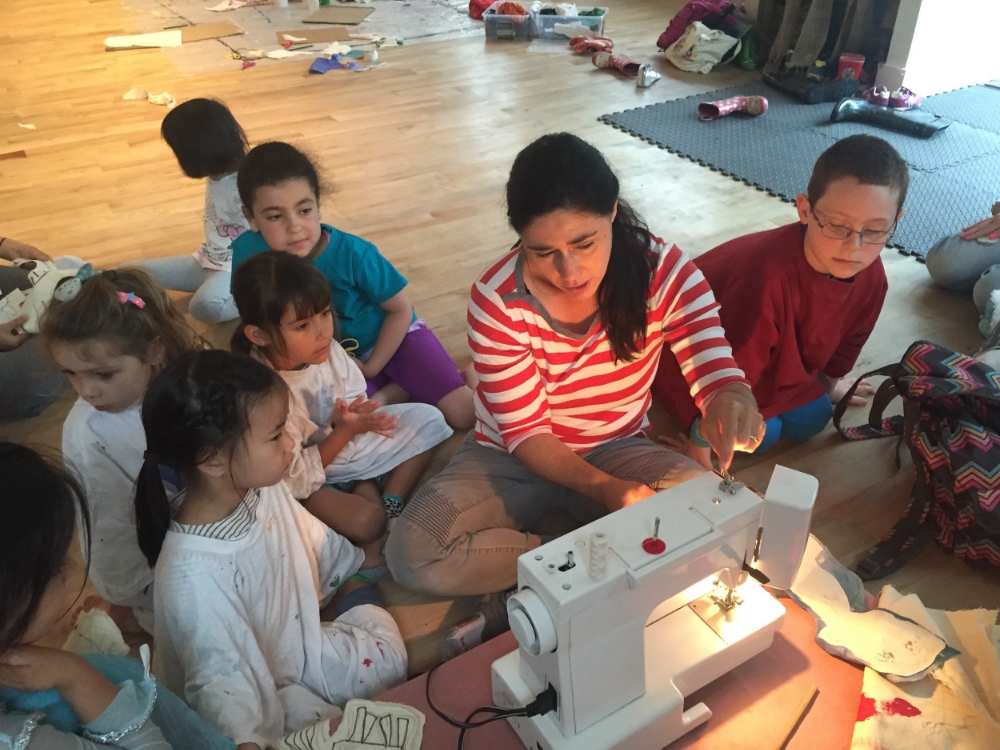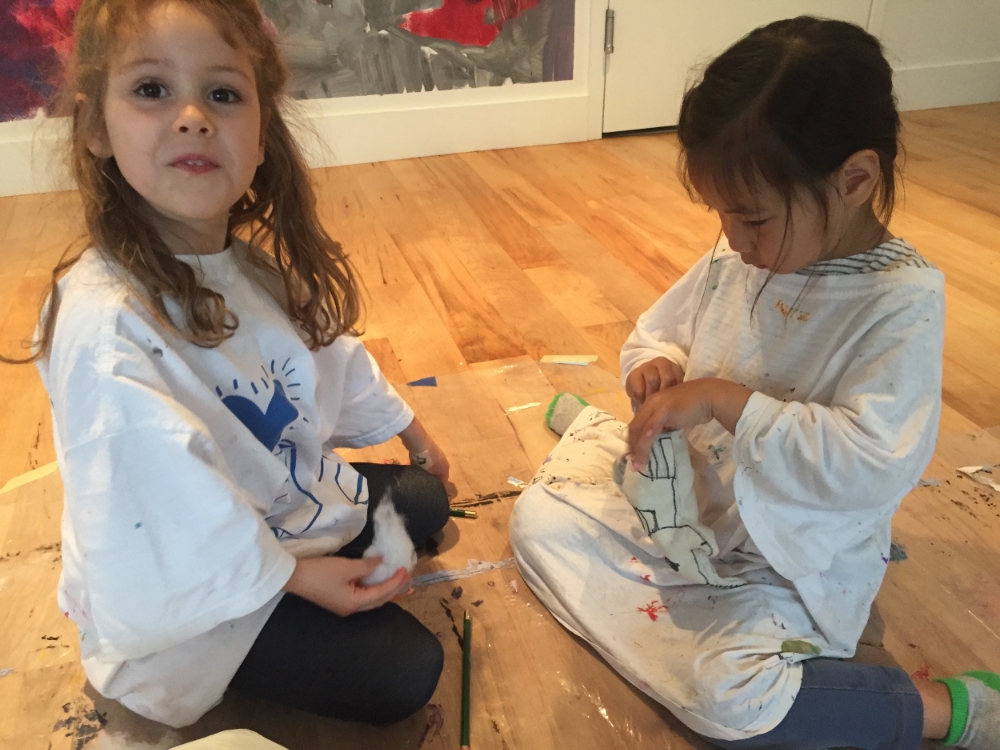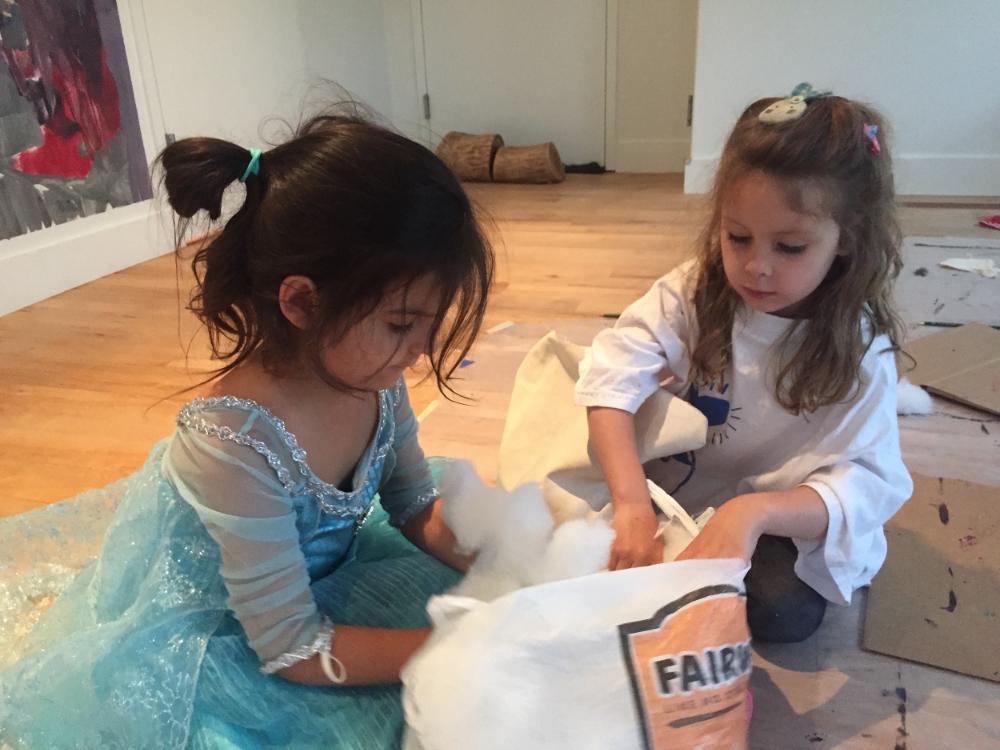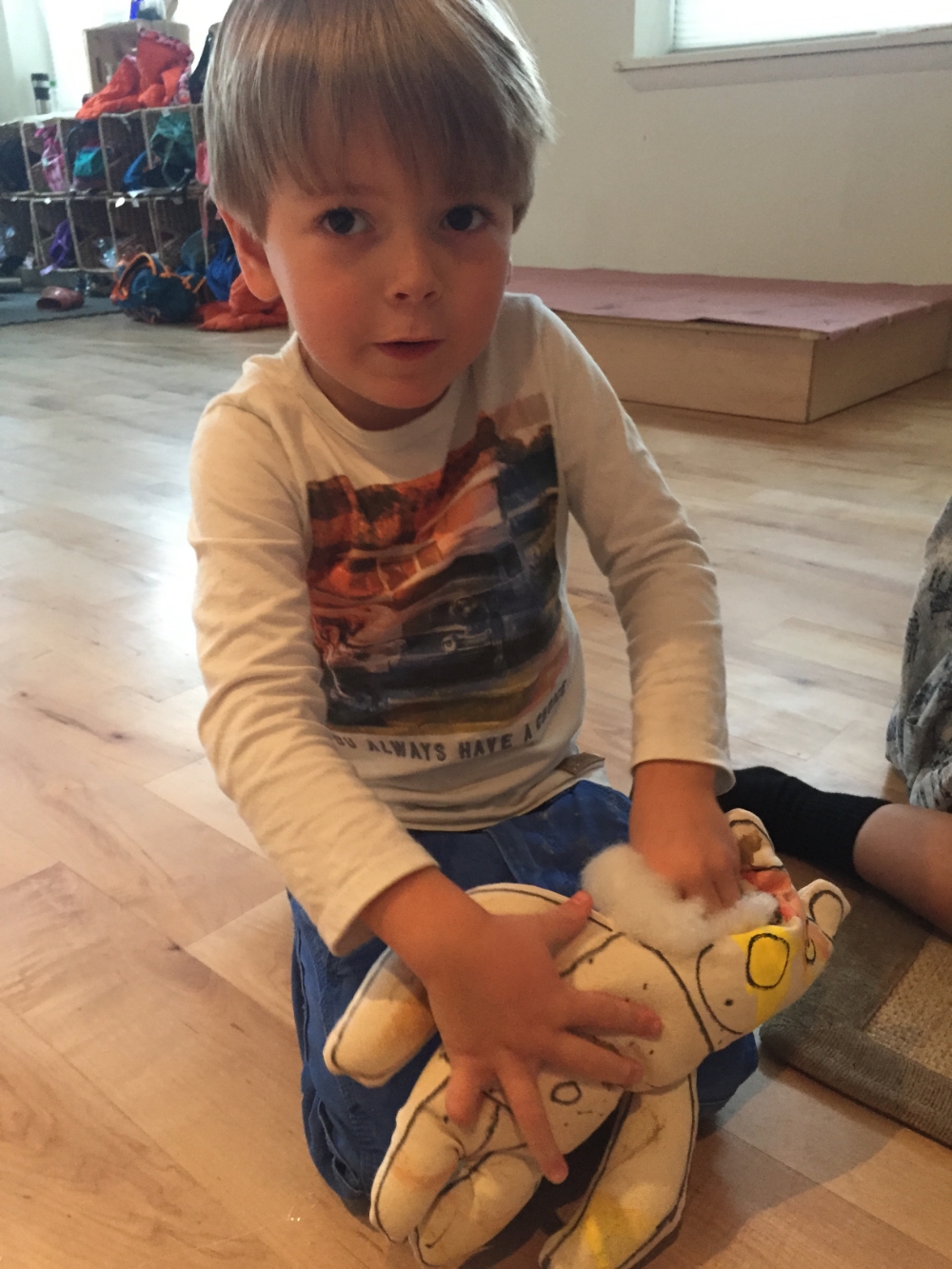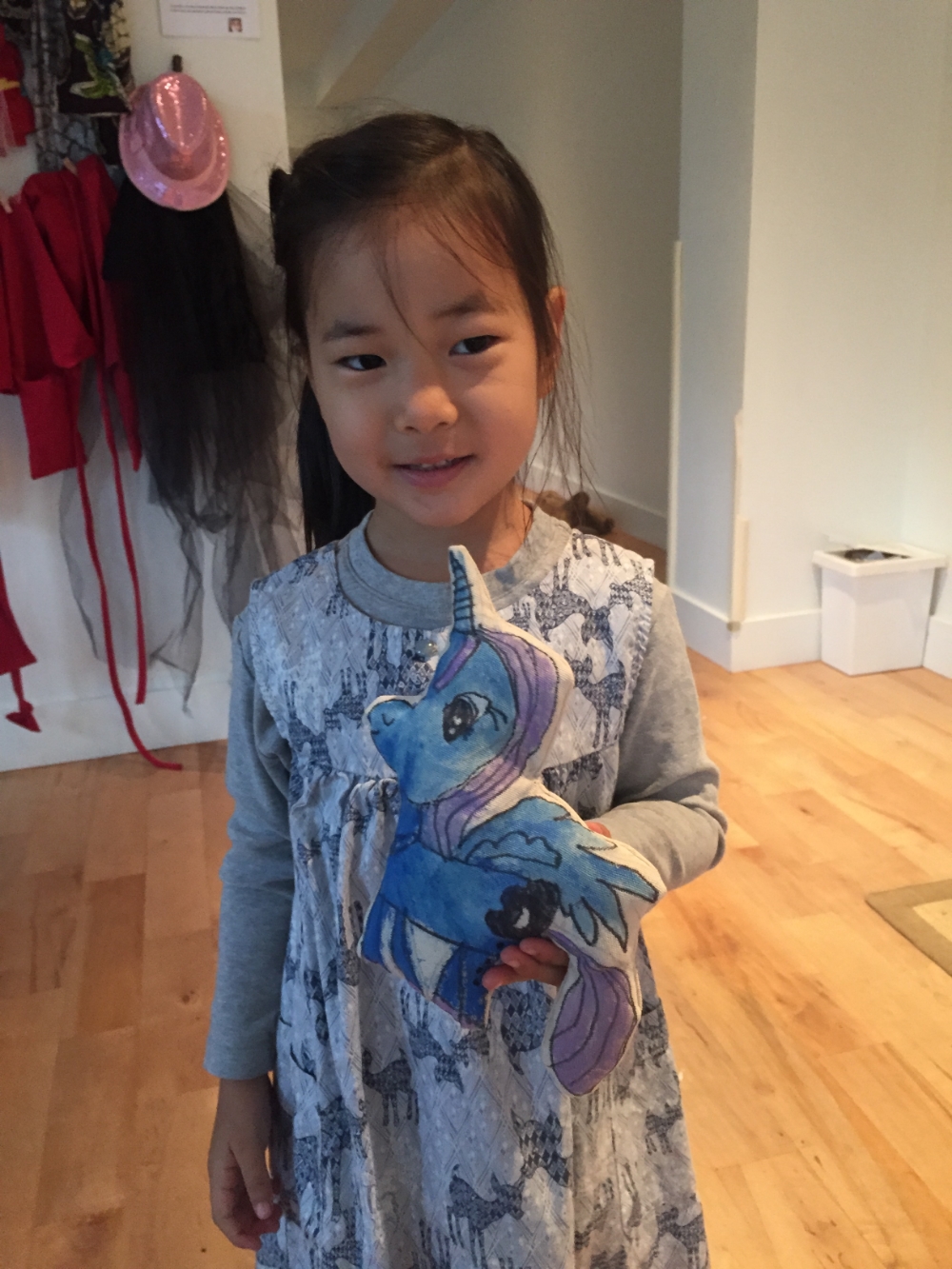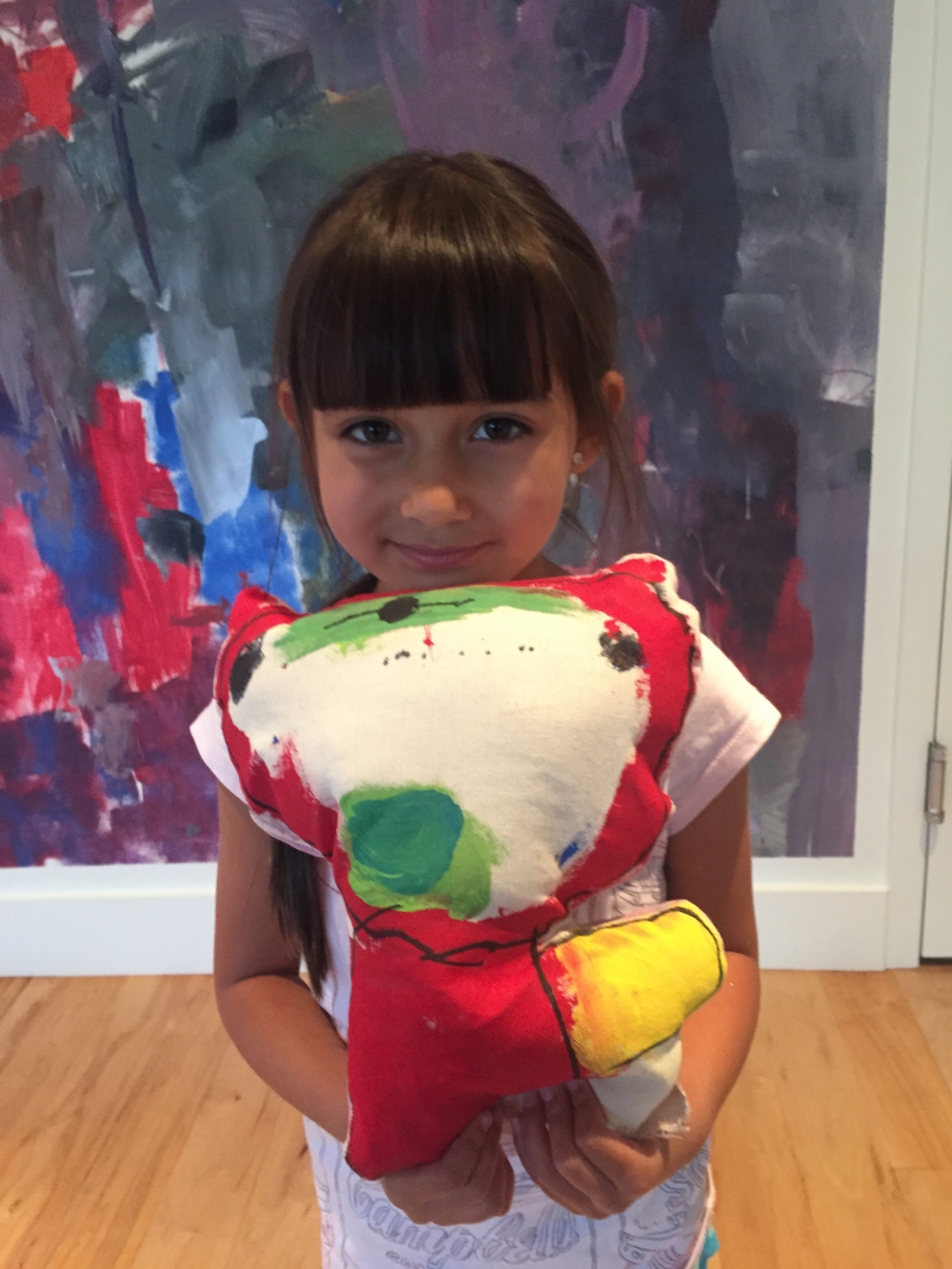 Art with Poppy Luca on Monday involved finishing their stuffed animals they had started the week before. Poppy, first, had the children carefully cut around their animal and doll designs and then they were to find a backing for the animal from different painted canvases they had previously worked on. Once everything measured up, Poppy taught the kids about how a sewing machine worked as she sewed the animals, one by one, leaving a small opening for stuffing. The kids each stuffed their animals and now have a new cuddly friend they made themselves, start to finish!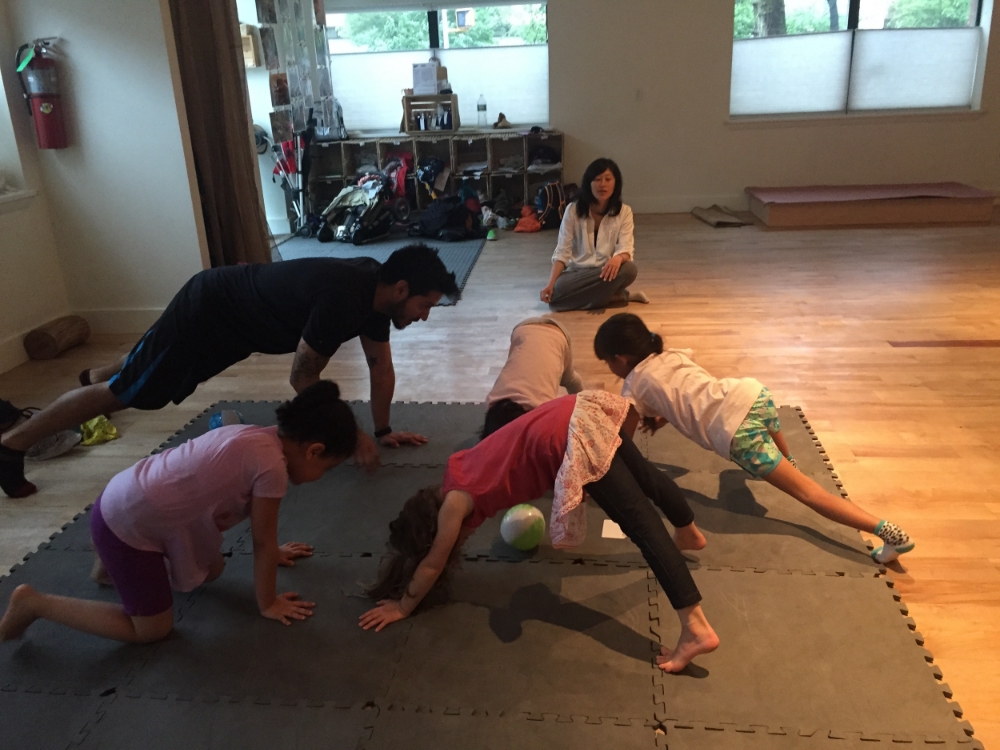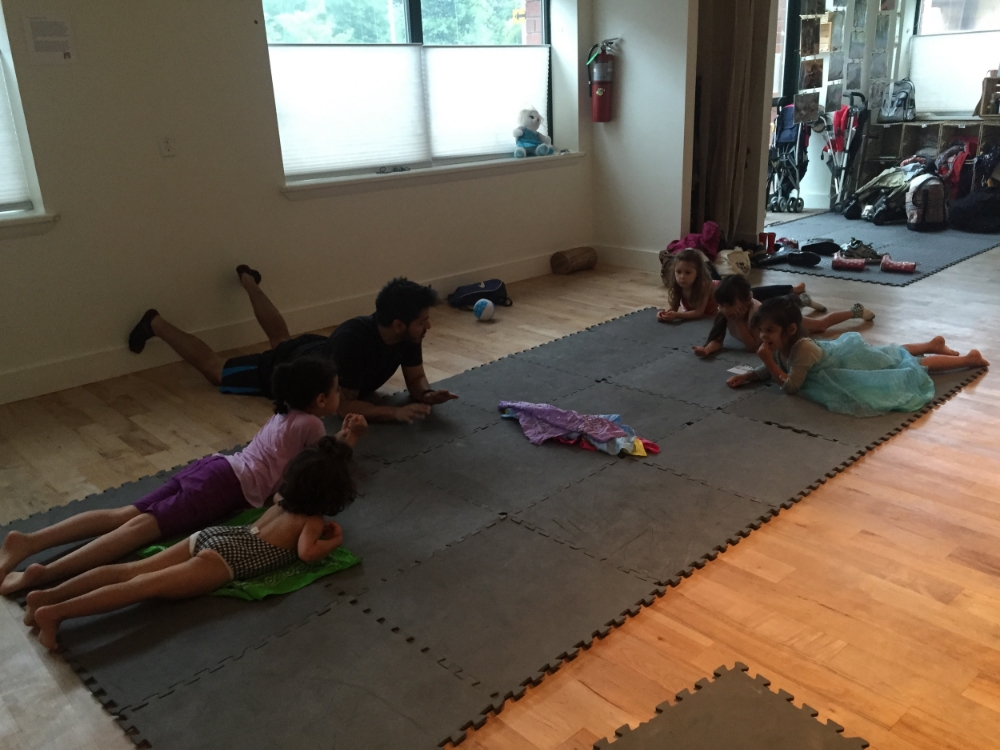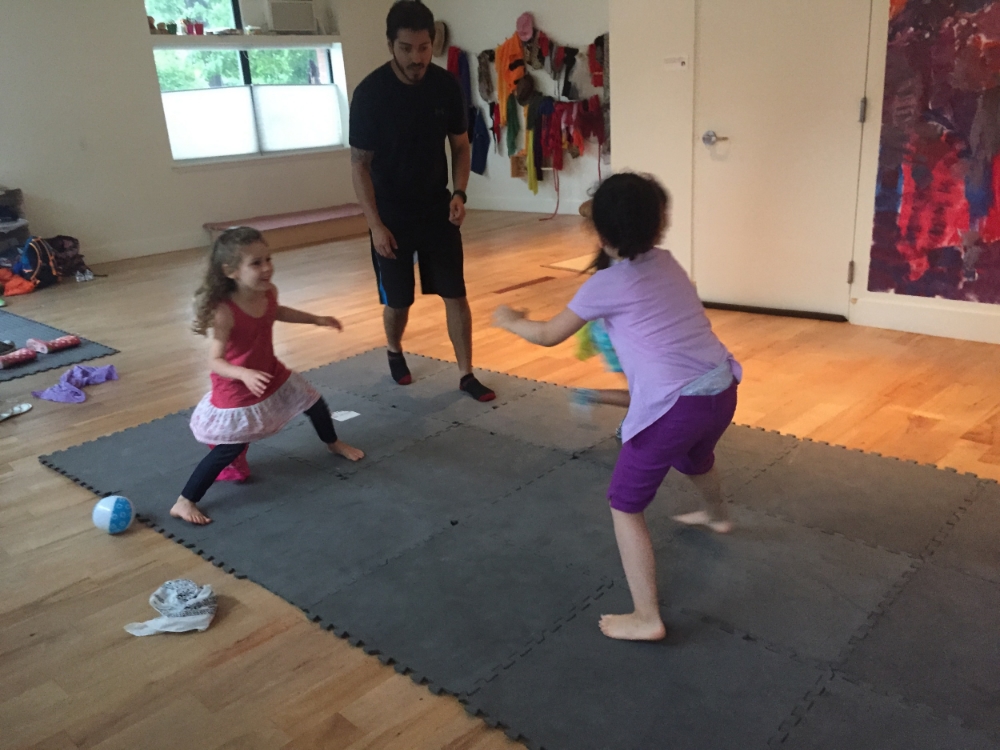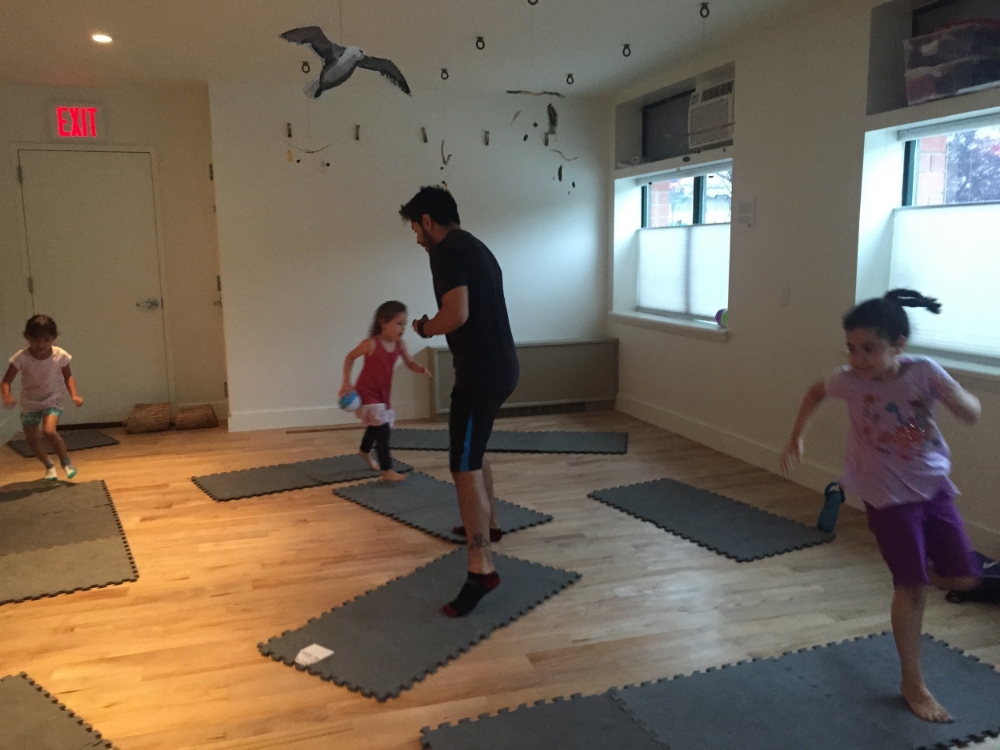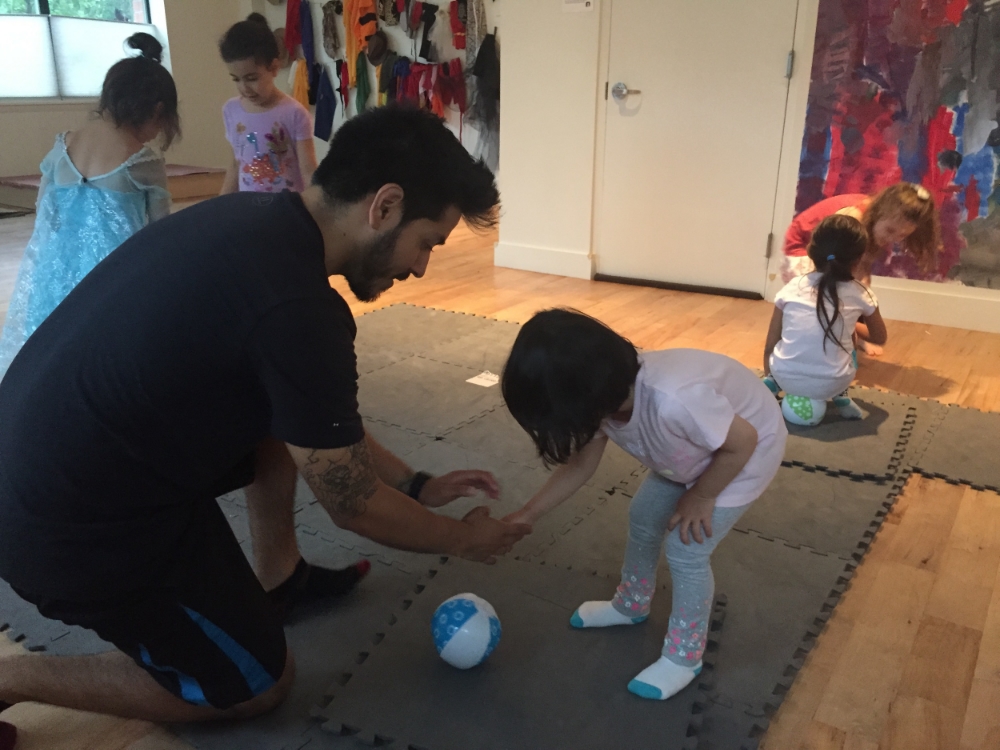 Also on Monday Jon Burgos, one of our favorite visiting teachers, worked with the children on practicing their wrestling moves and learning new ones. As always, Jon ended his lesson with fun group games that are not only non-competitive in nature, but stress how to be inclusive of and kind to each other.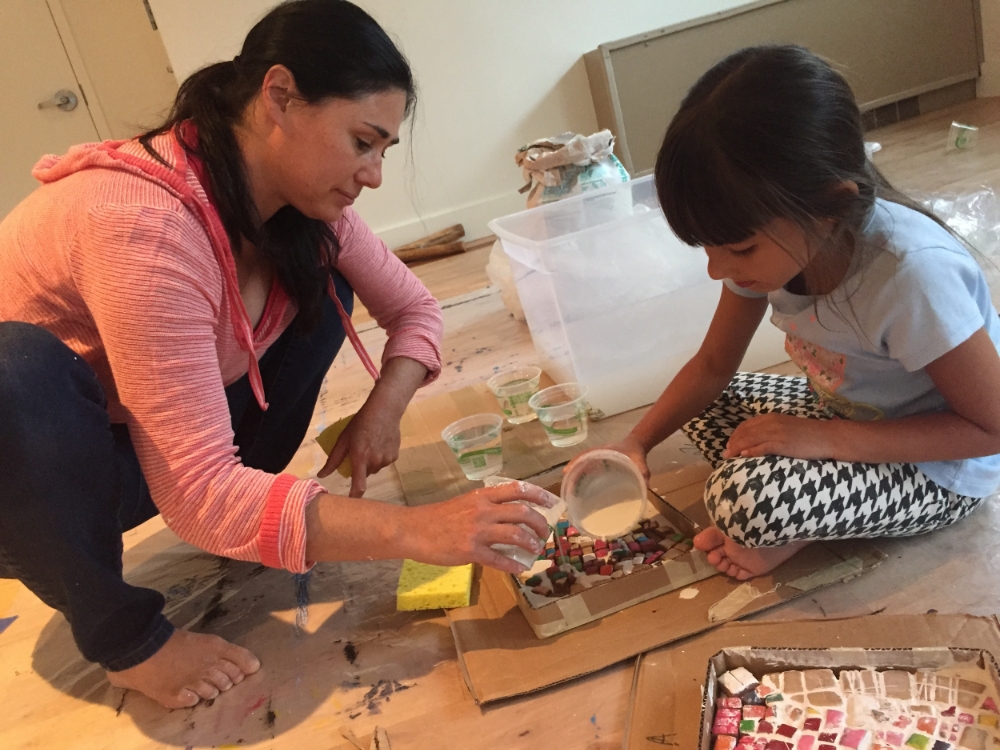 On Tuesday Poppy returned with the mosaic pieces that the children started last term. Together with Poppy, they mixed powdered Plaster of Paris and poured it on their mosaic creations. Gently and carefully, they cleaned the excess, watched the plaster set as their beautiful mosaic creations emerged.
Meanwhile, Back at the Ranch…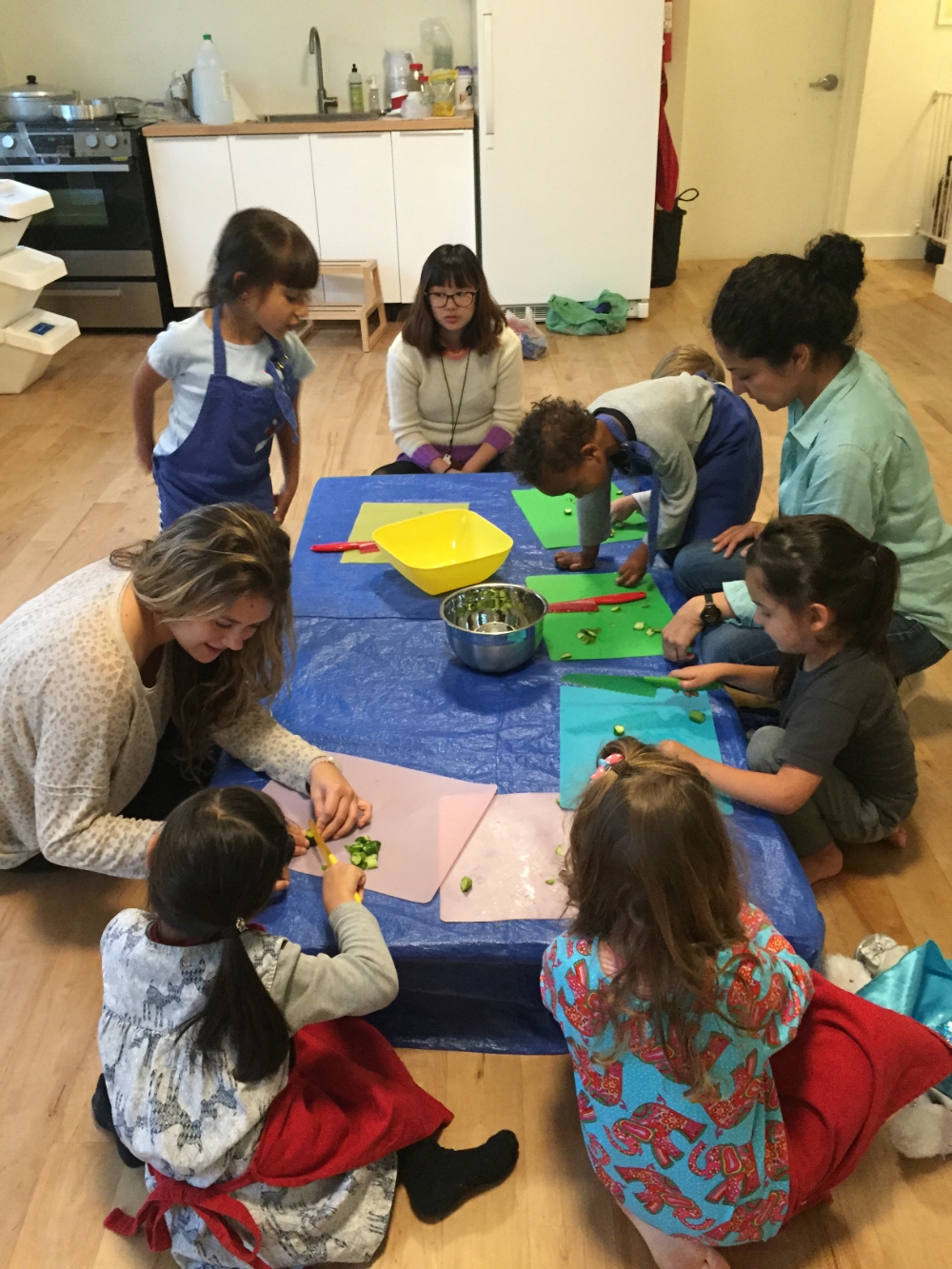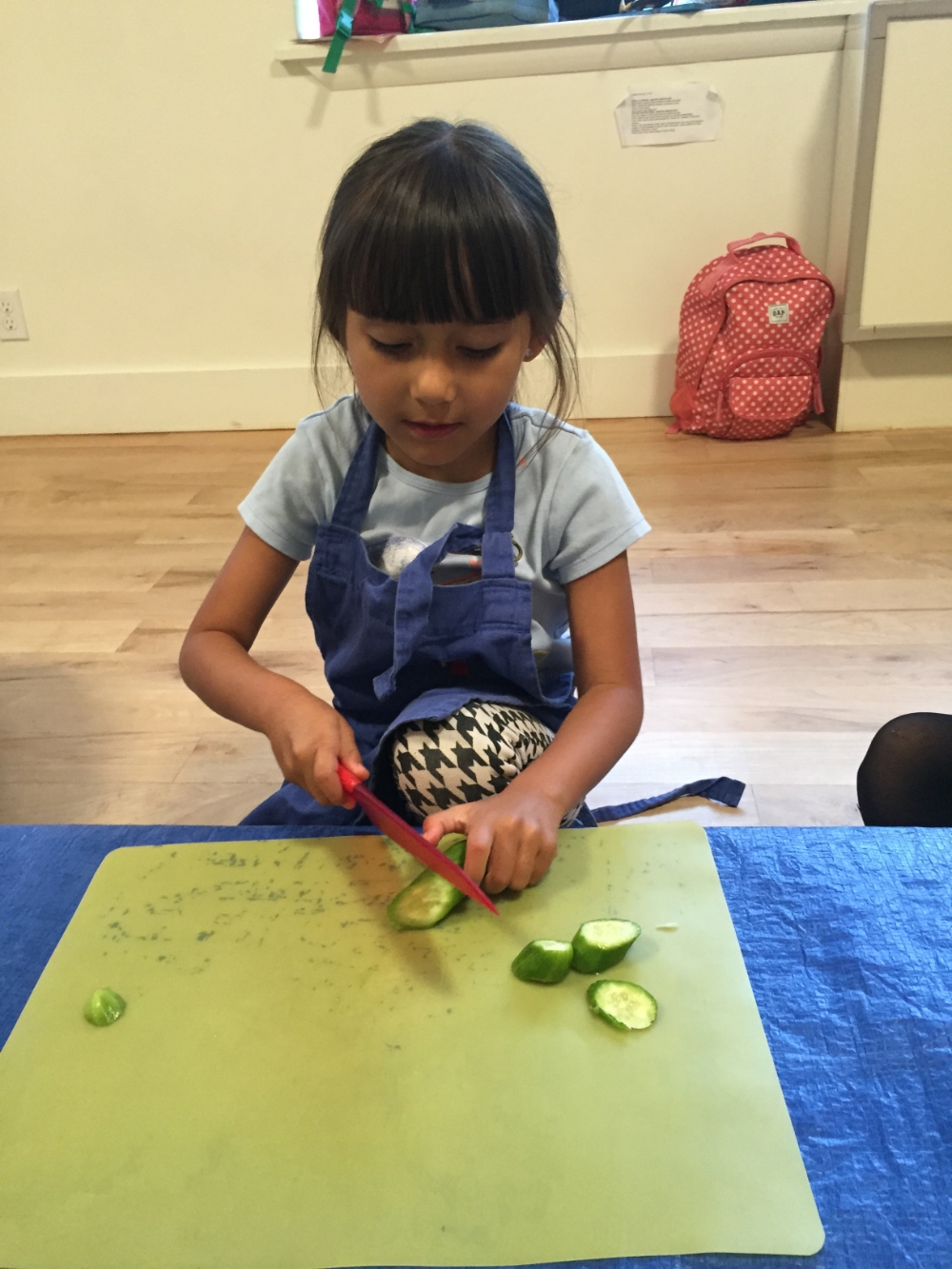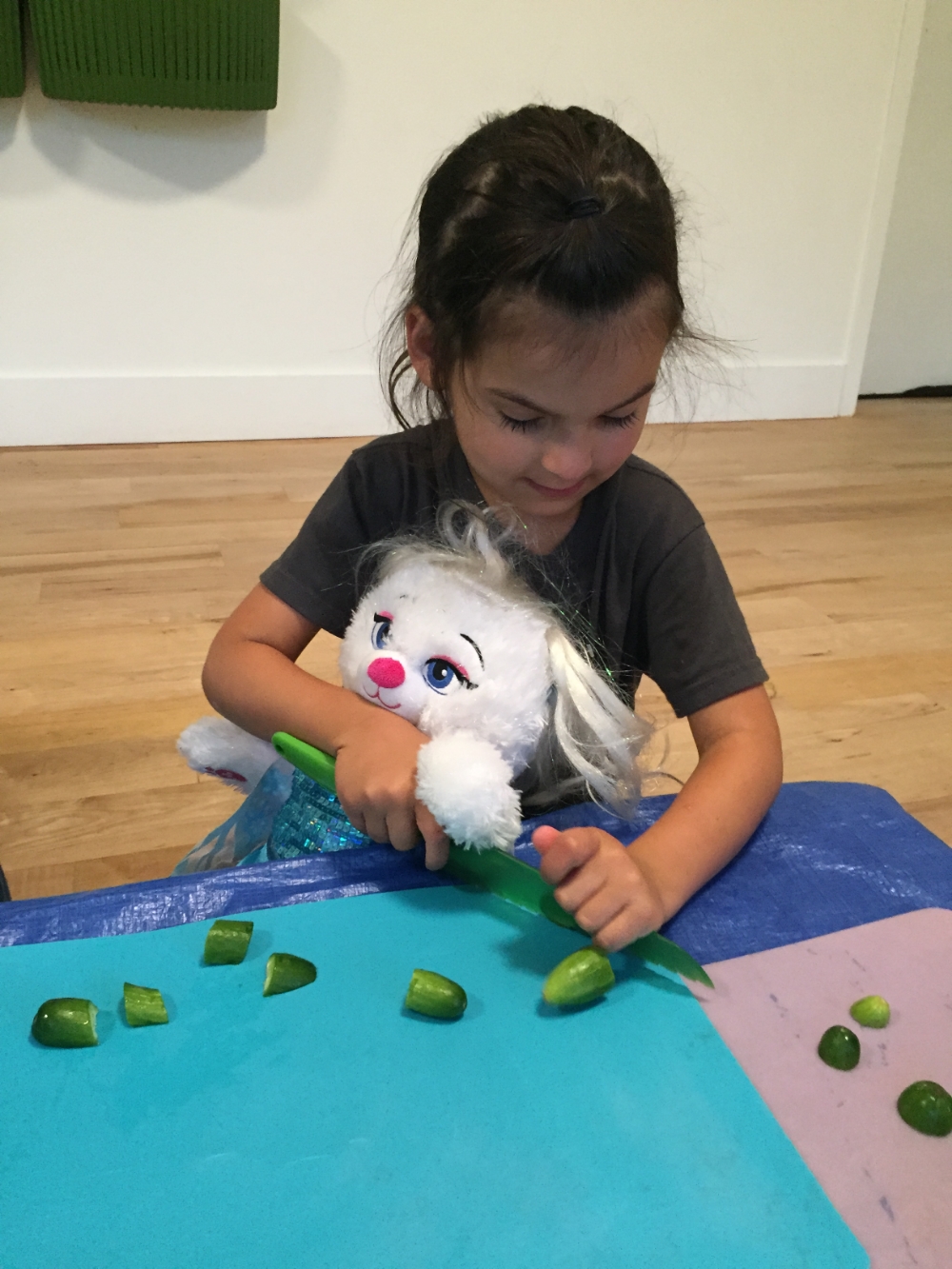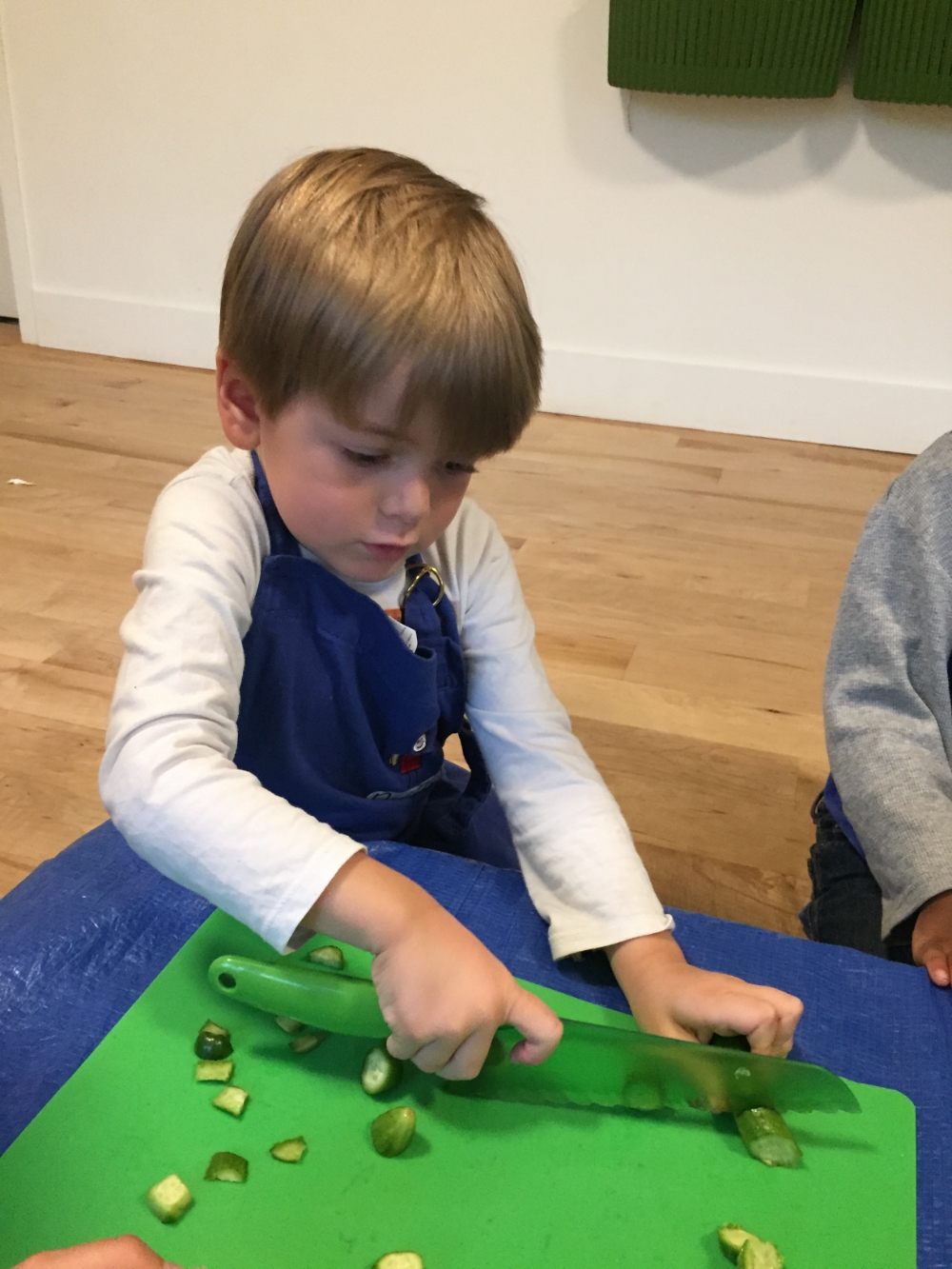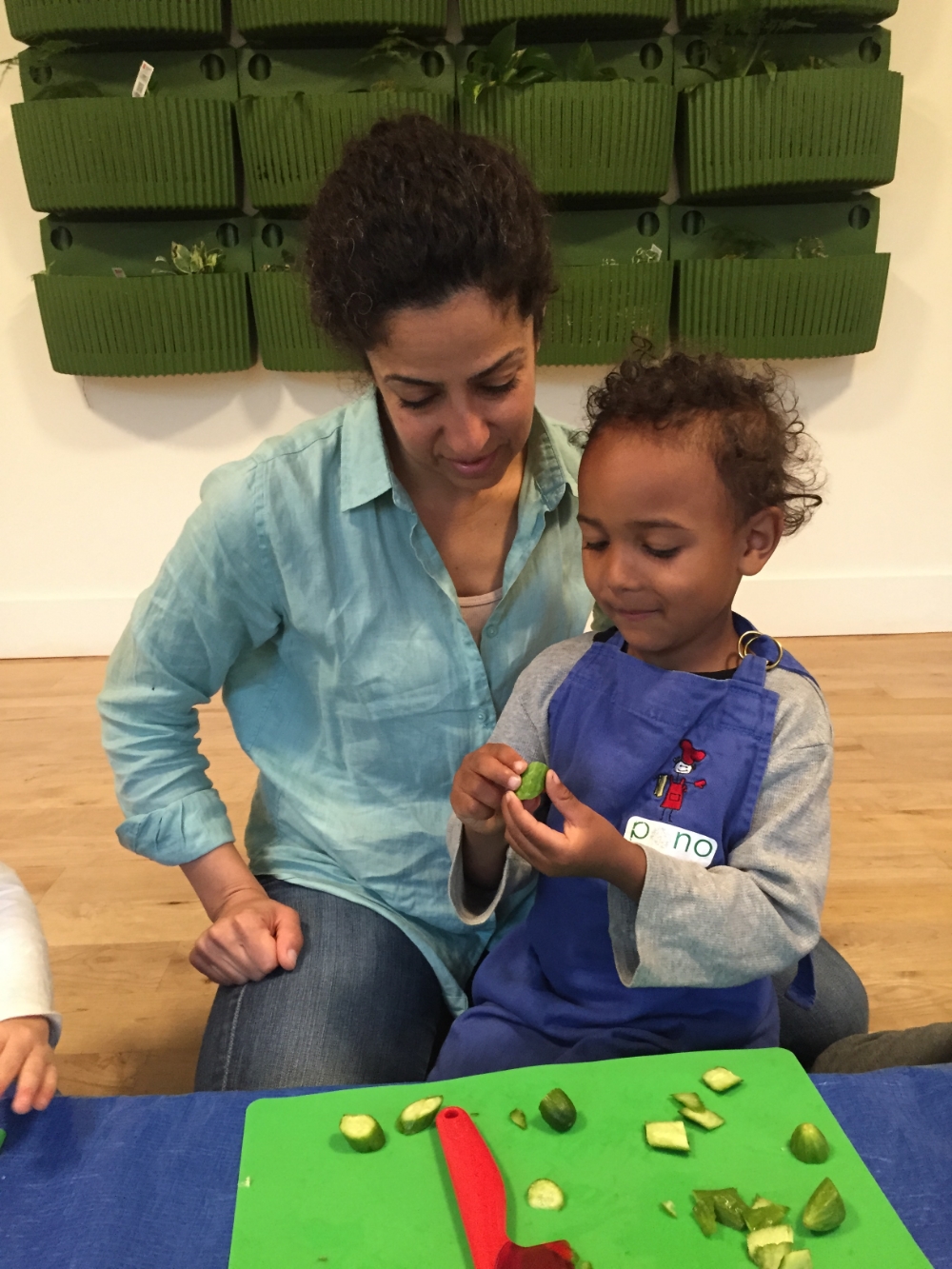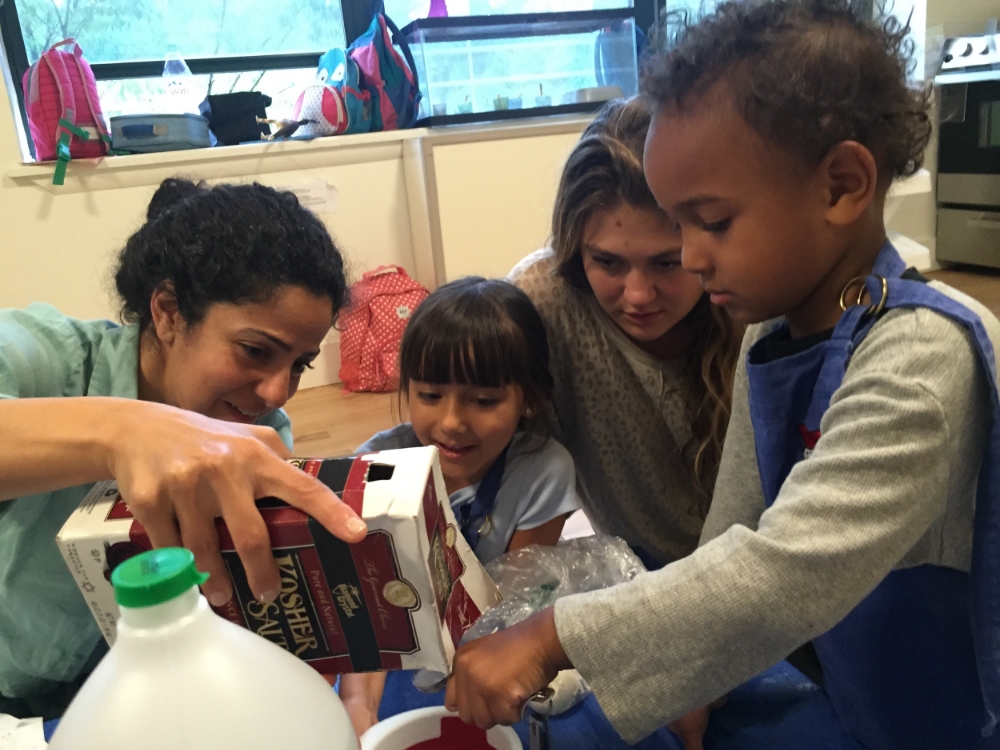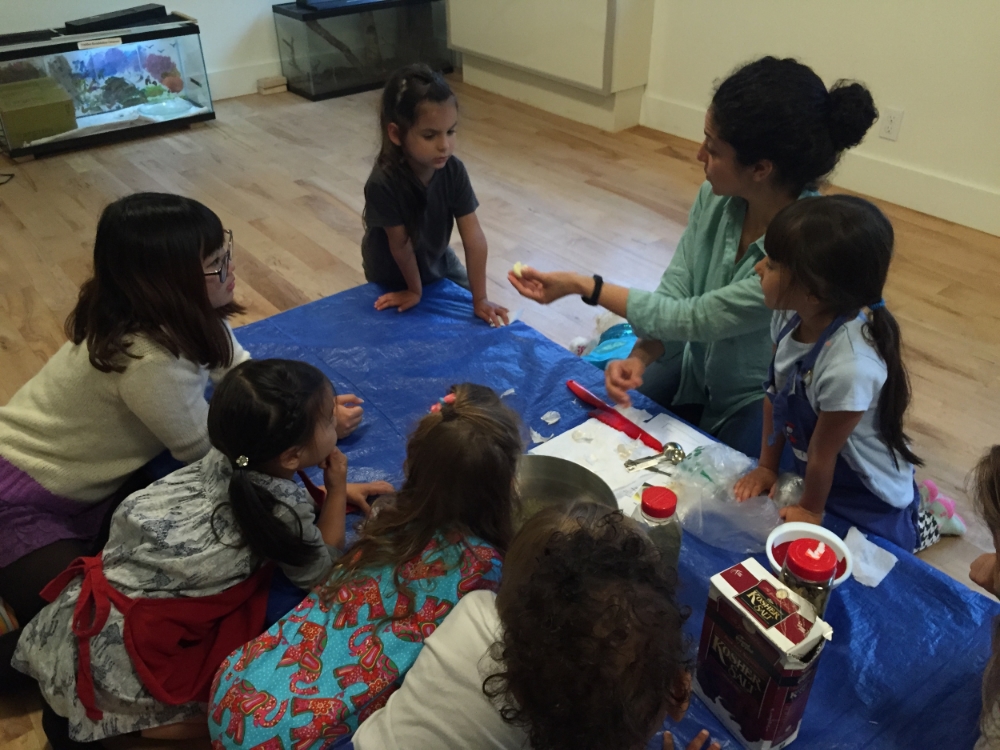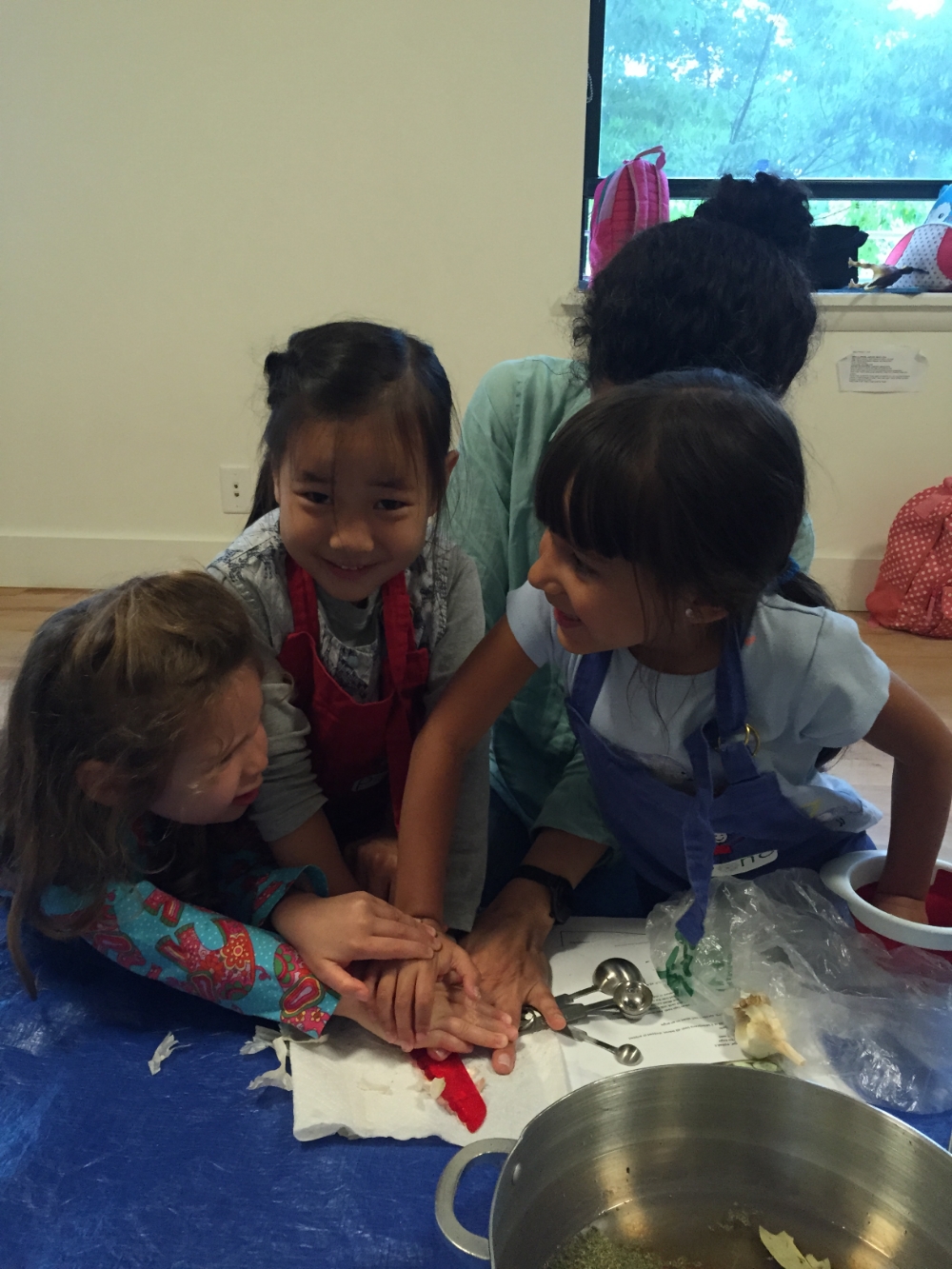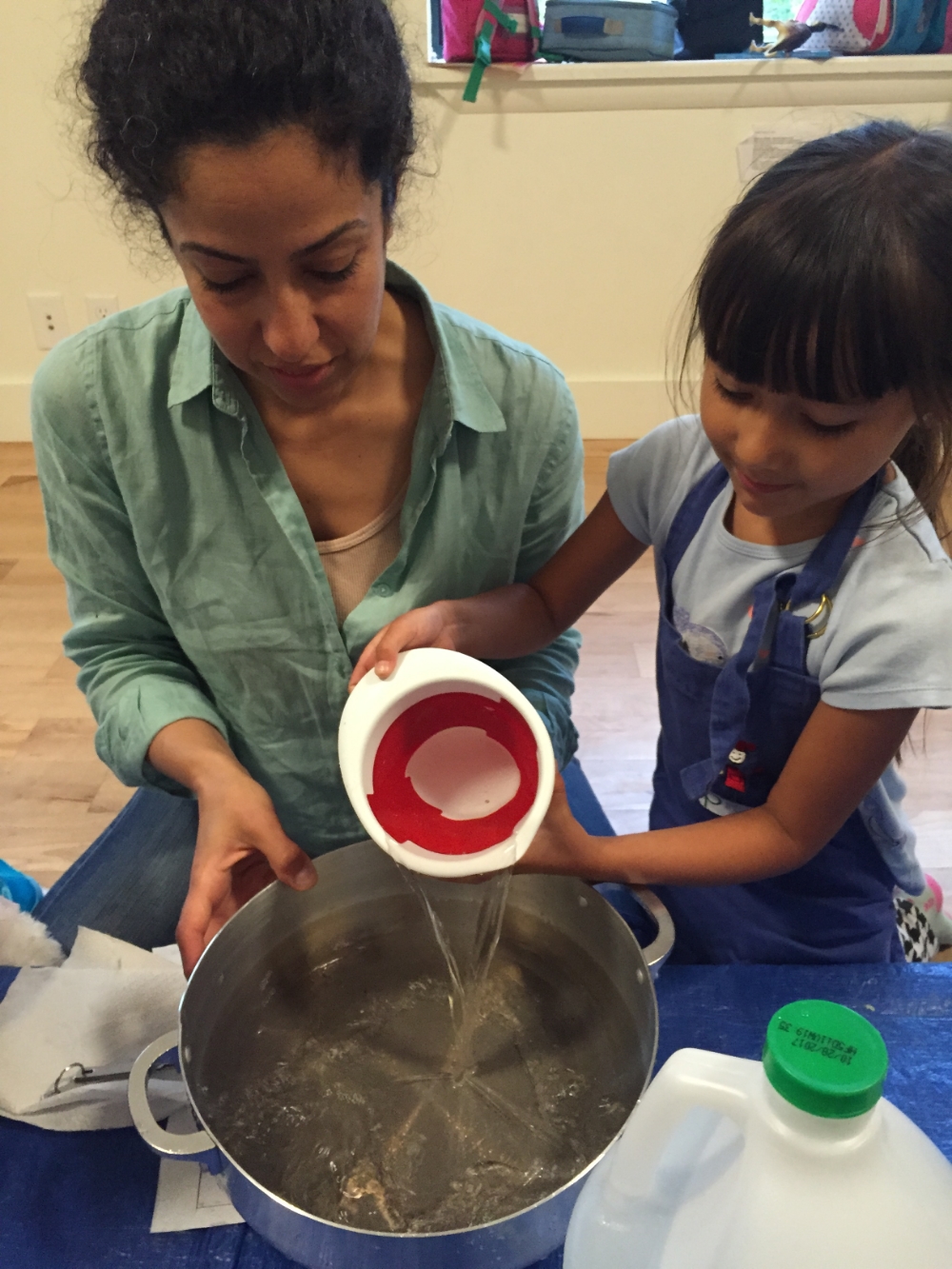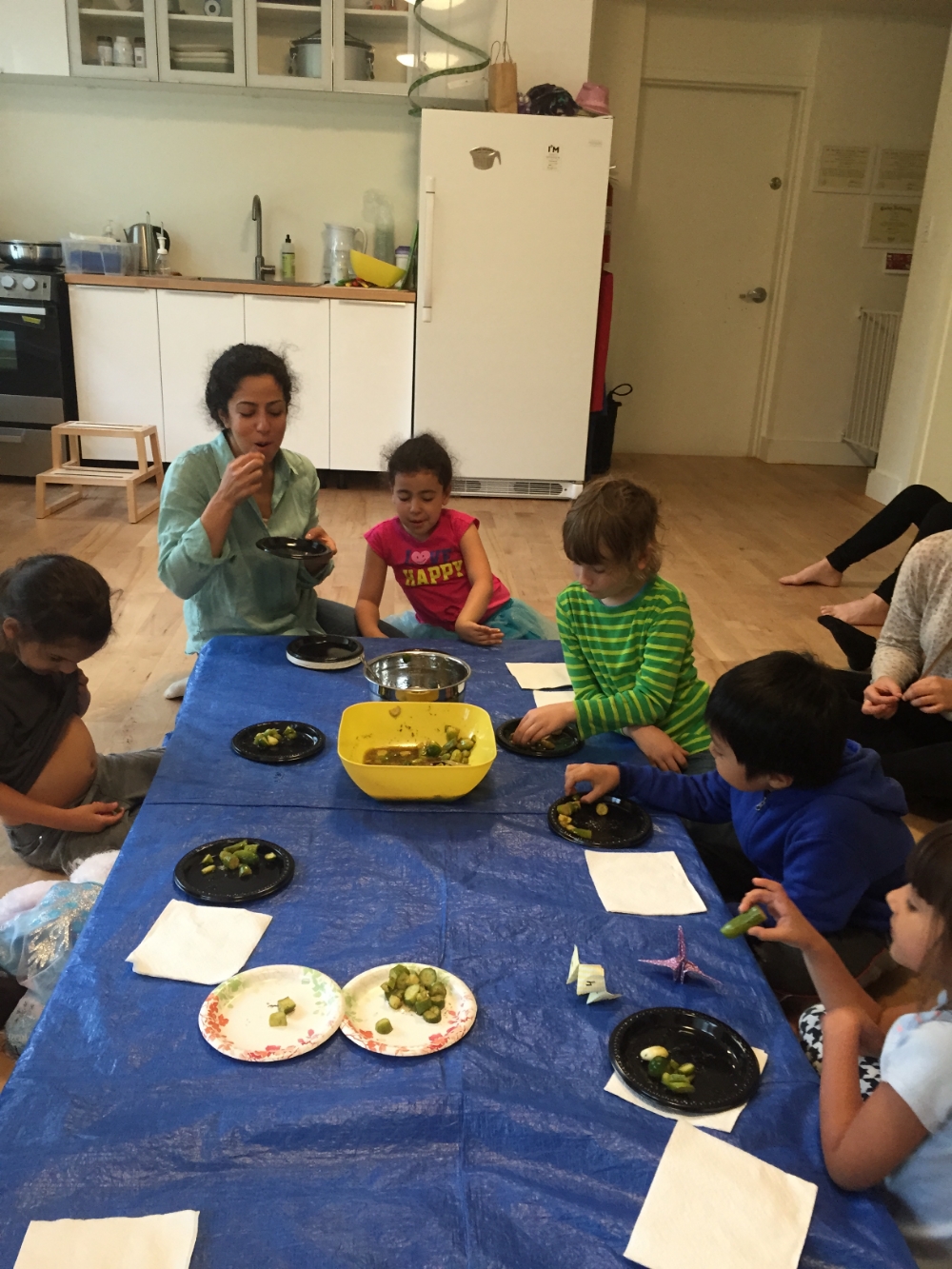 Cooking and Math with Maysaa and Kate involved making pickles with all of the Pono friends. But these were no ordinary pickles! Maysaa and Kate taught everyone all about shapes as the children looked through many examples. Then the children cut the pickles into shapes of their own choosing. After creatively adding the other ingredients (more math, don't you know?!), marinating and cooking the cucumbers, all of the kids enjoyed the delicious fruits of their efforts.
Here We Go, Pono, Here We Go…
On Wednesday, in celebration of Takota's birthday, we travelled to Prospect Park in Brooklyn. The weather could not have been better for a hike in that beautiful park. We ended our hike at the Zucker Natural Exploration Area, an innovative play area that is made of trees damaged by storms and other materials from within the park. Our imagination (children's and adults'!) was fully engaged as we played in what the children called "Fairy Land" pretending to be kings, queens, fairies, and explorers!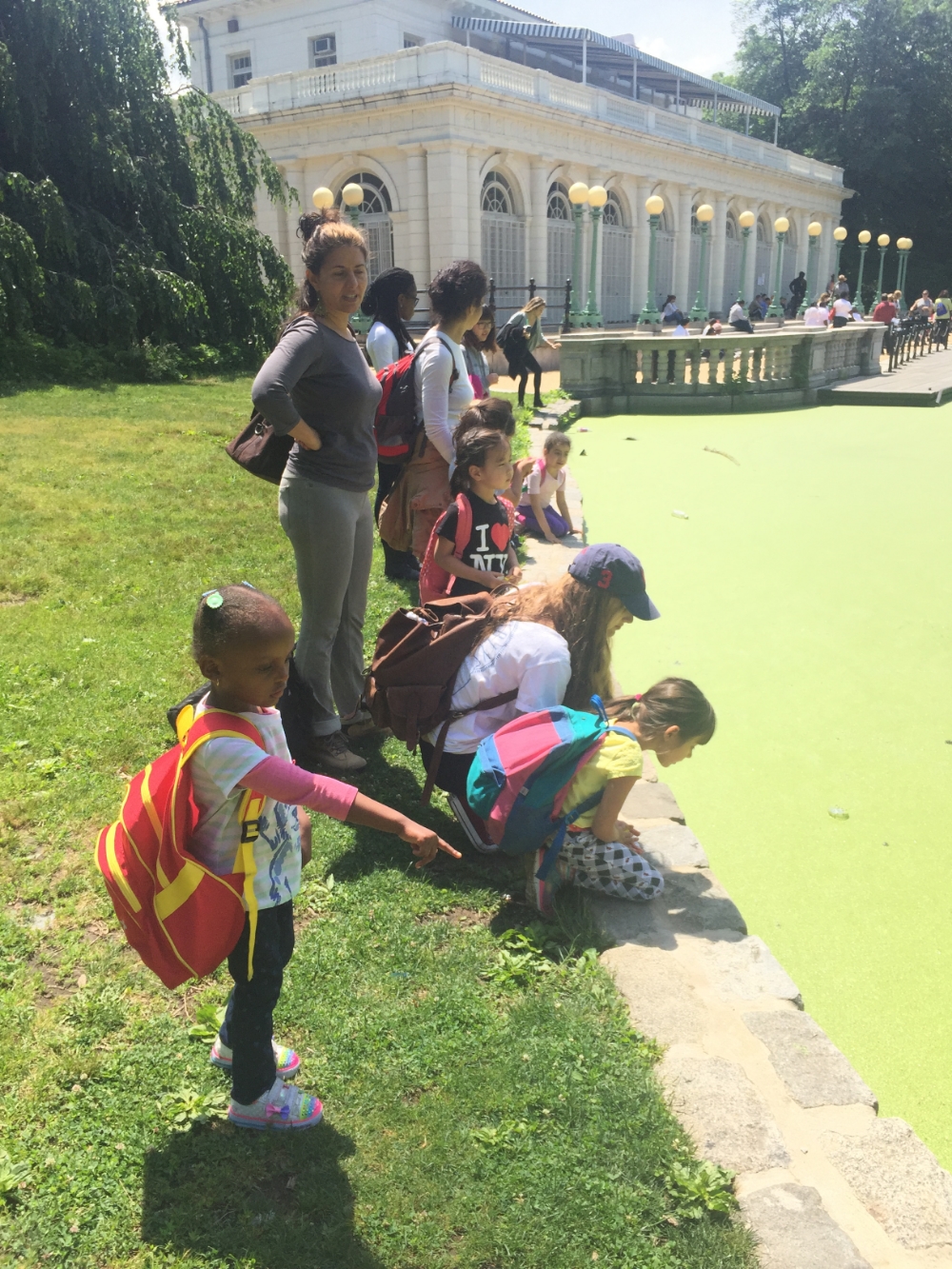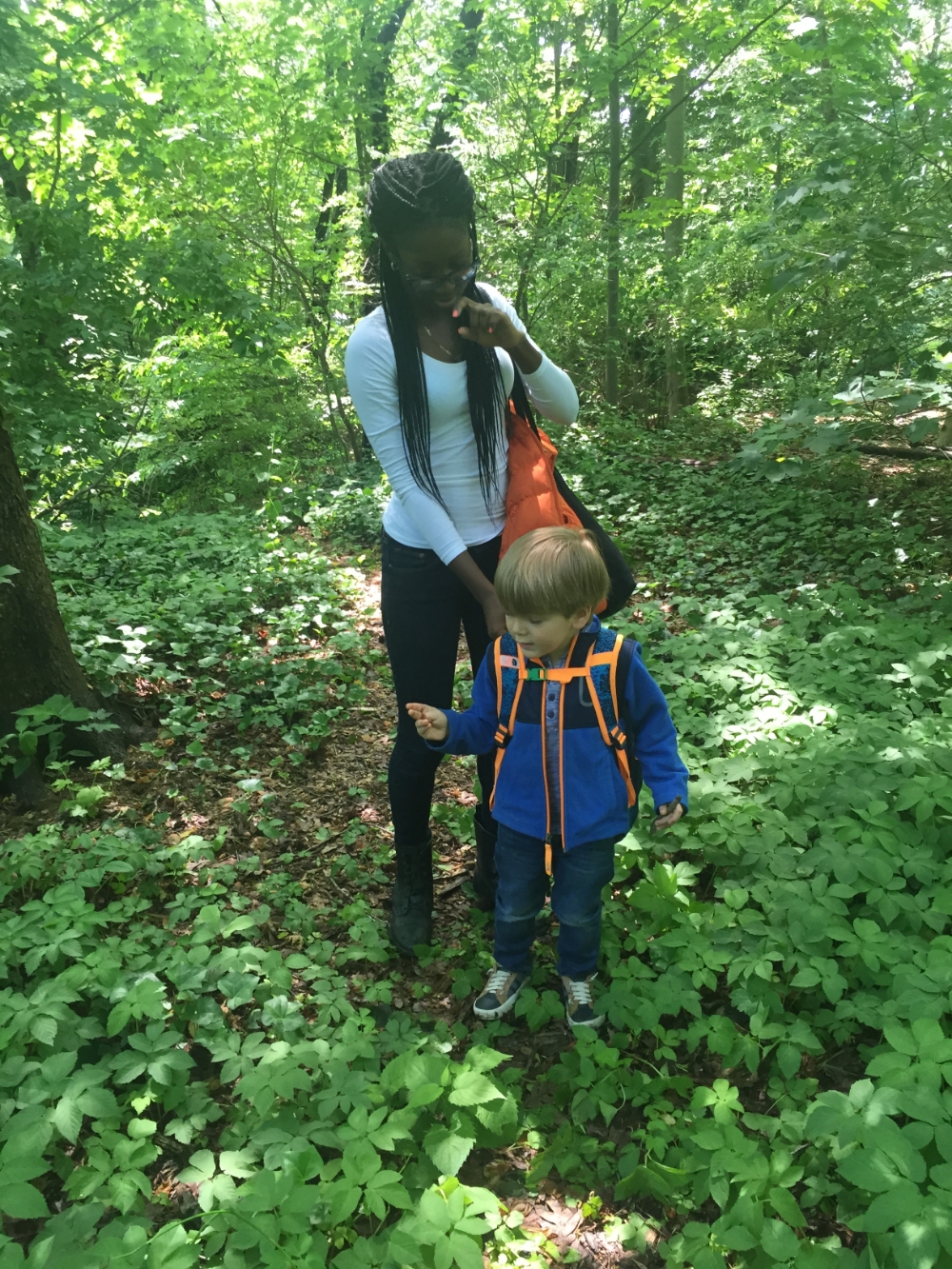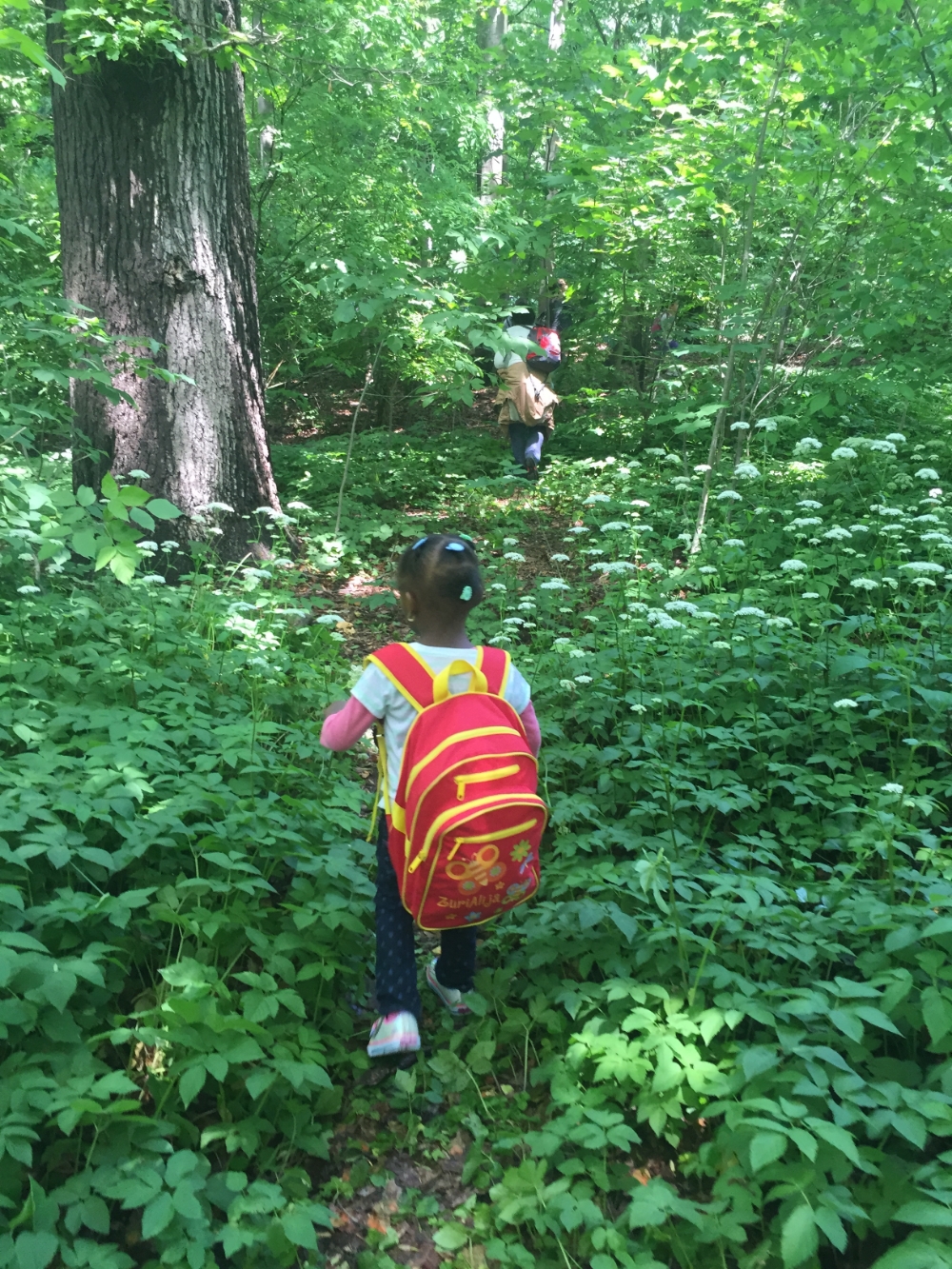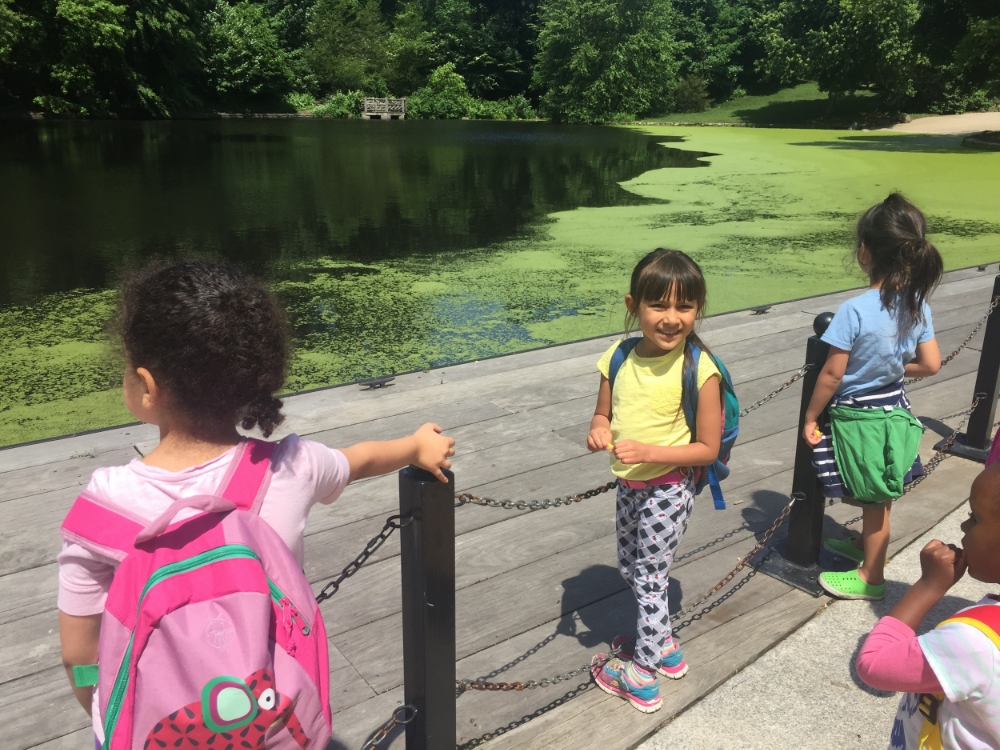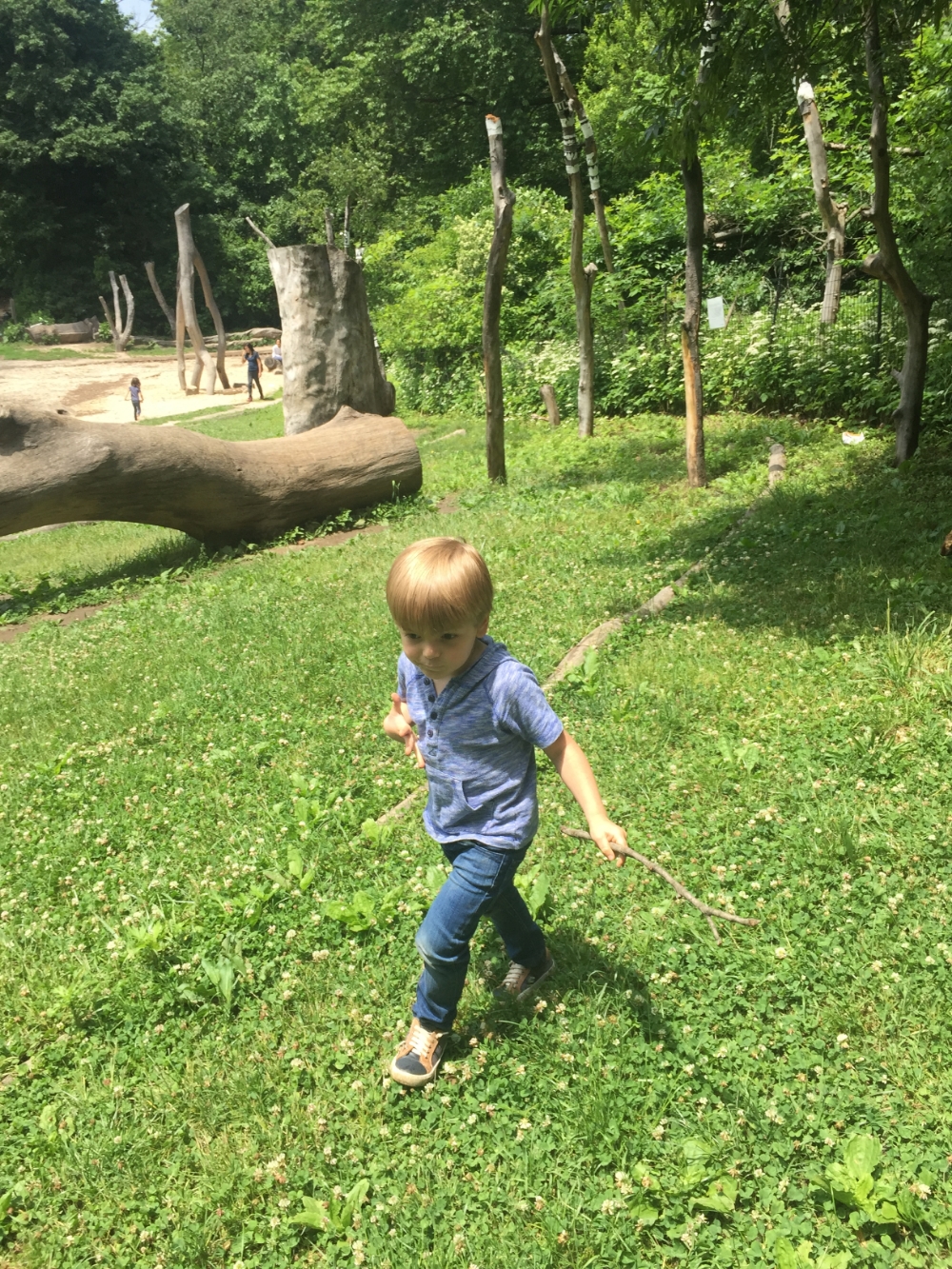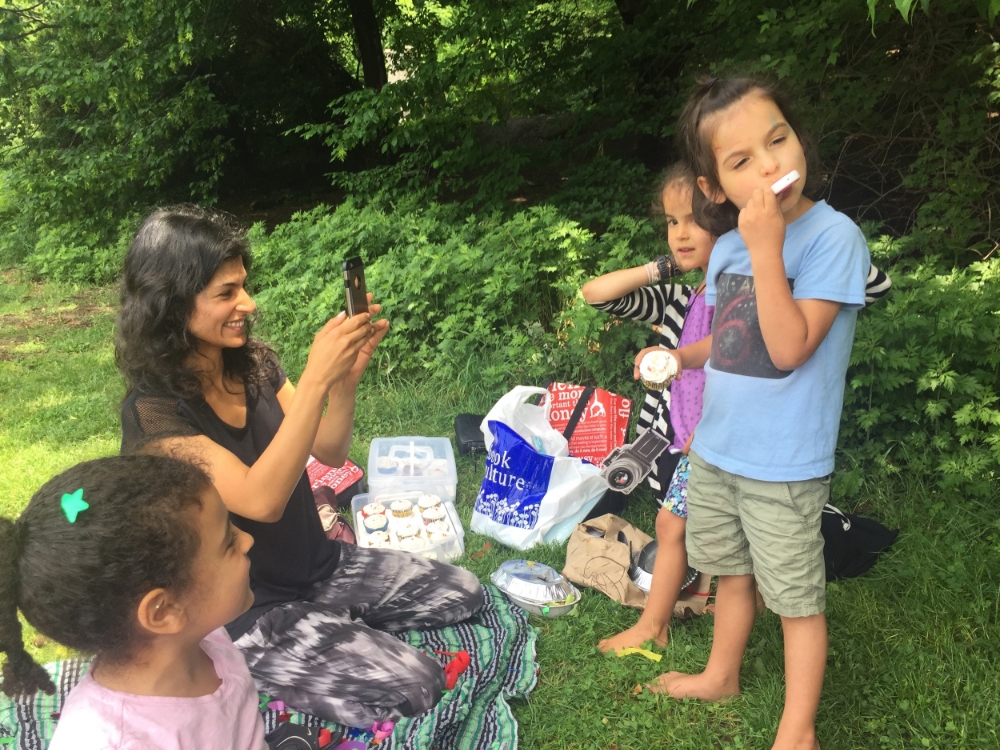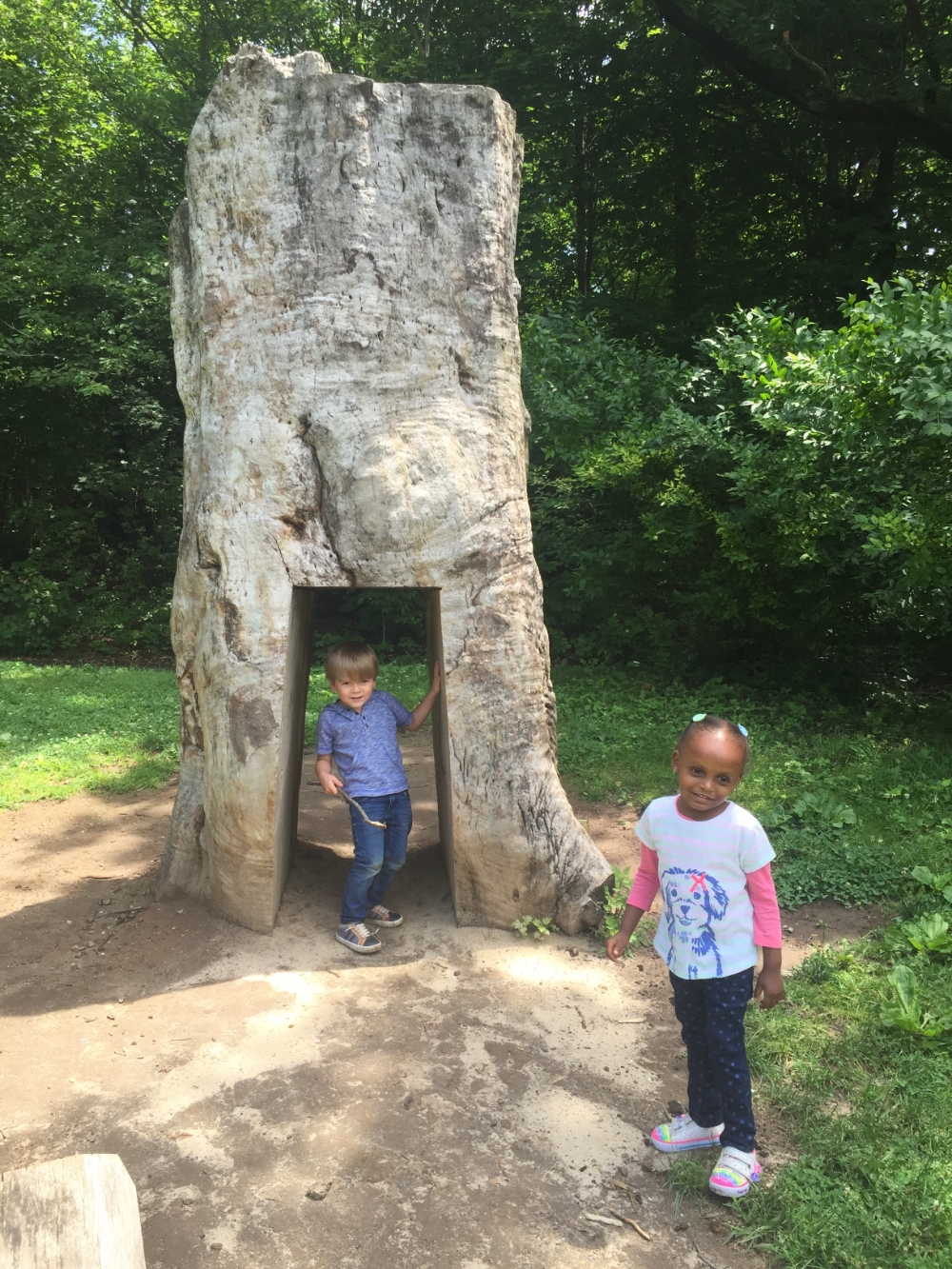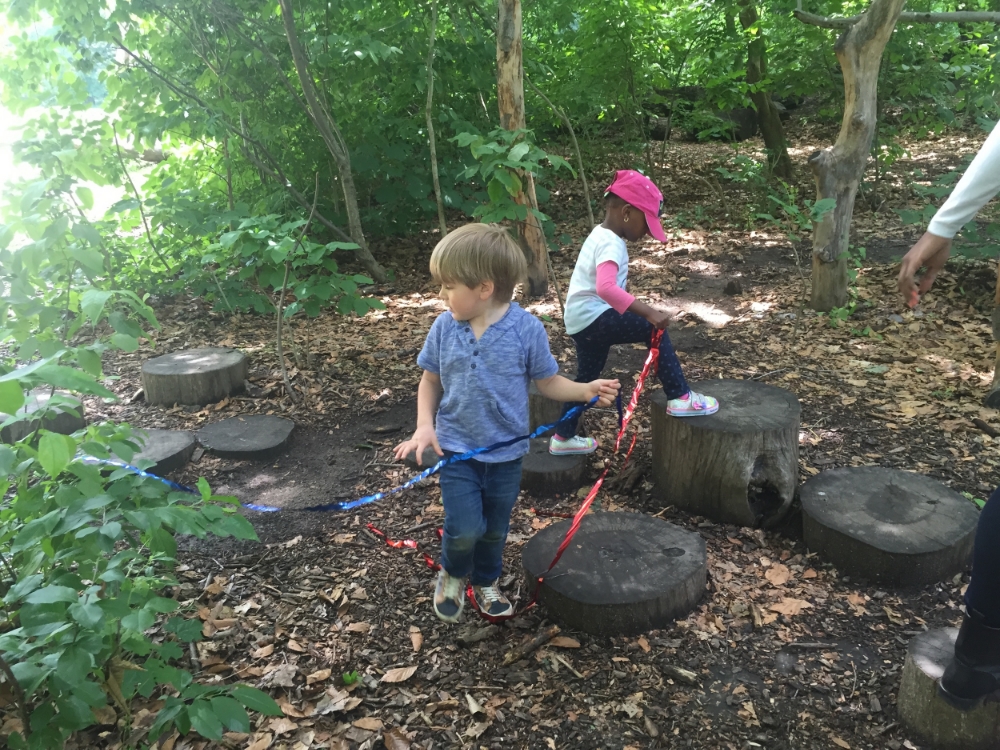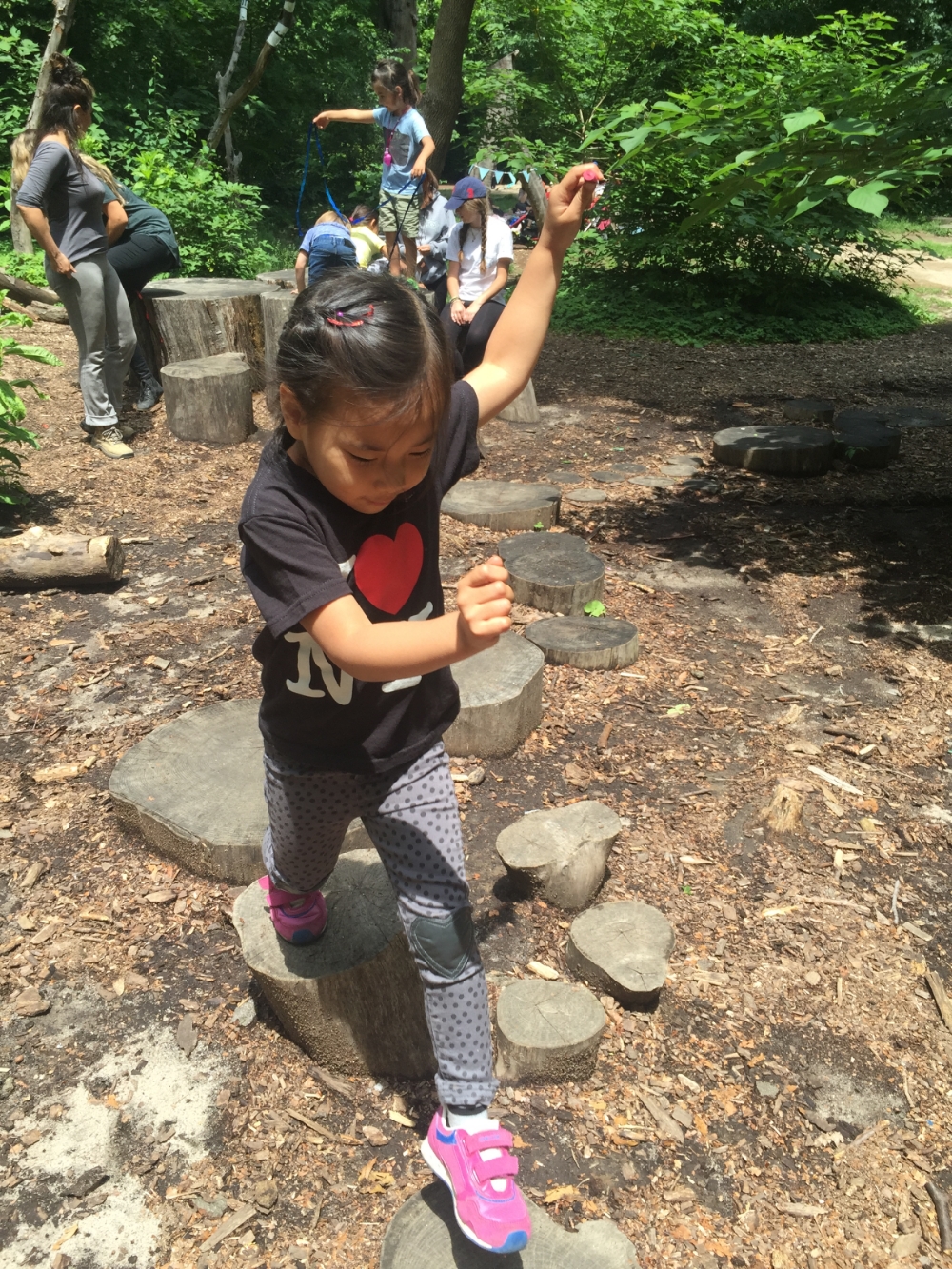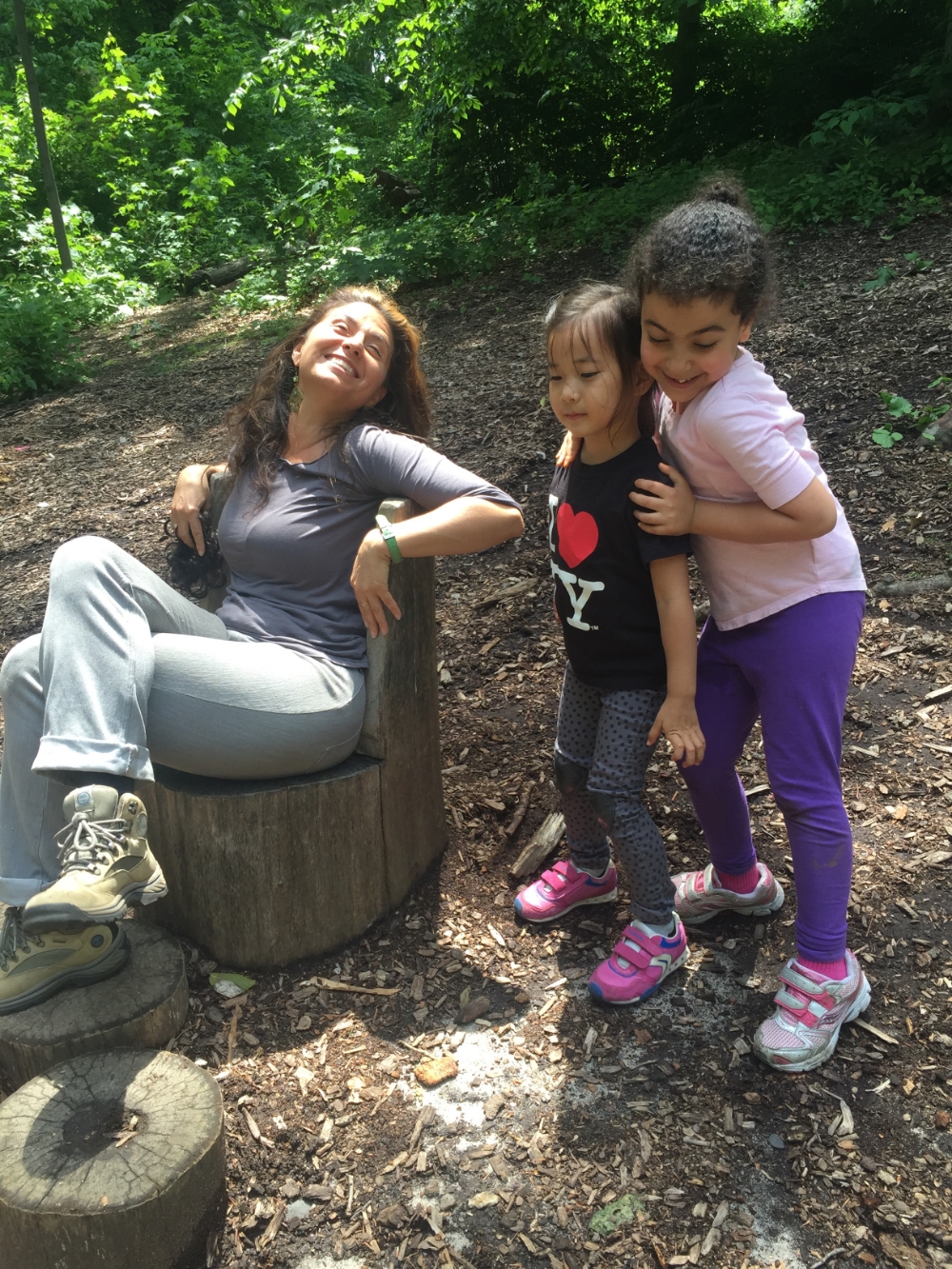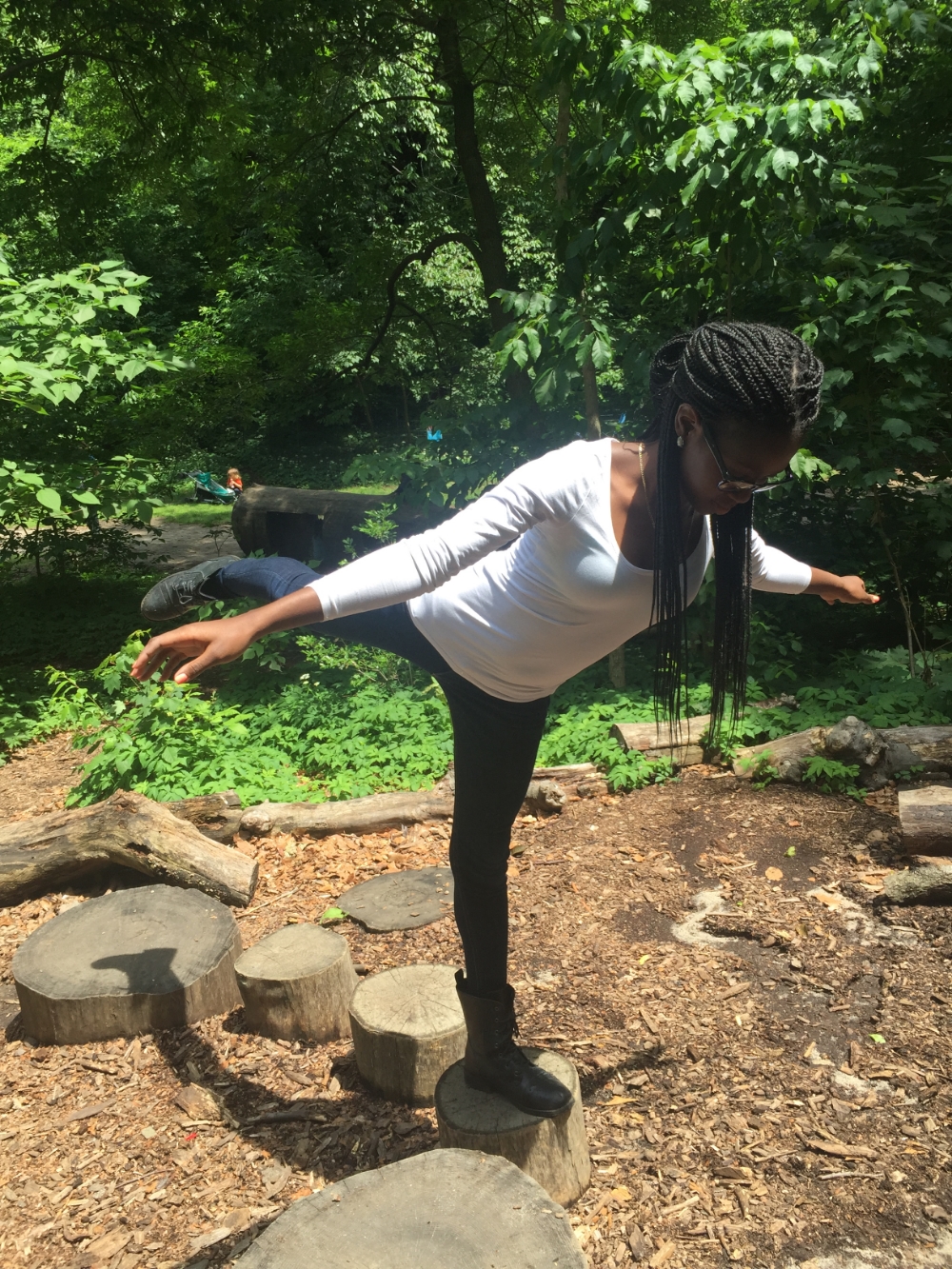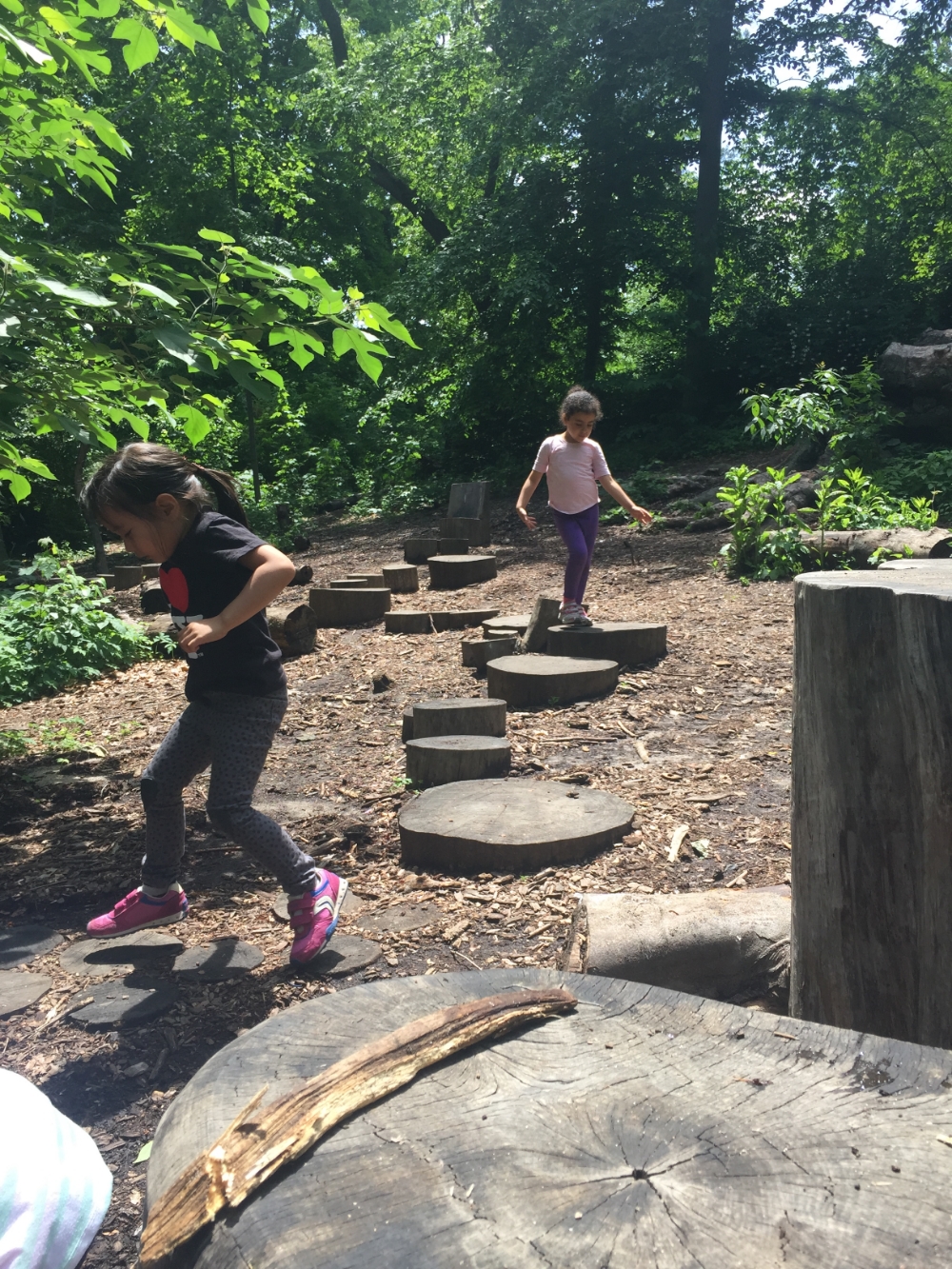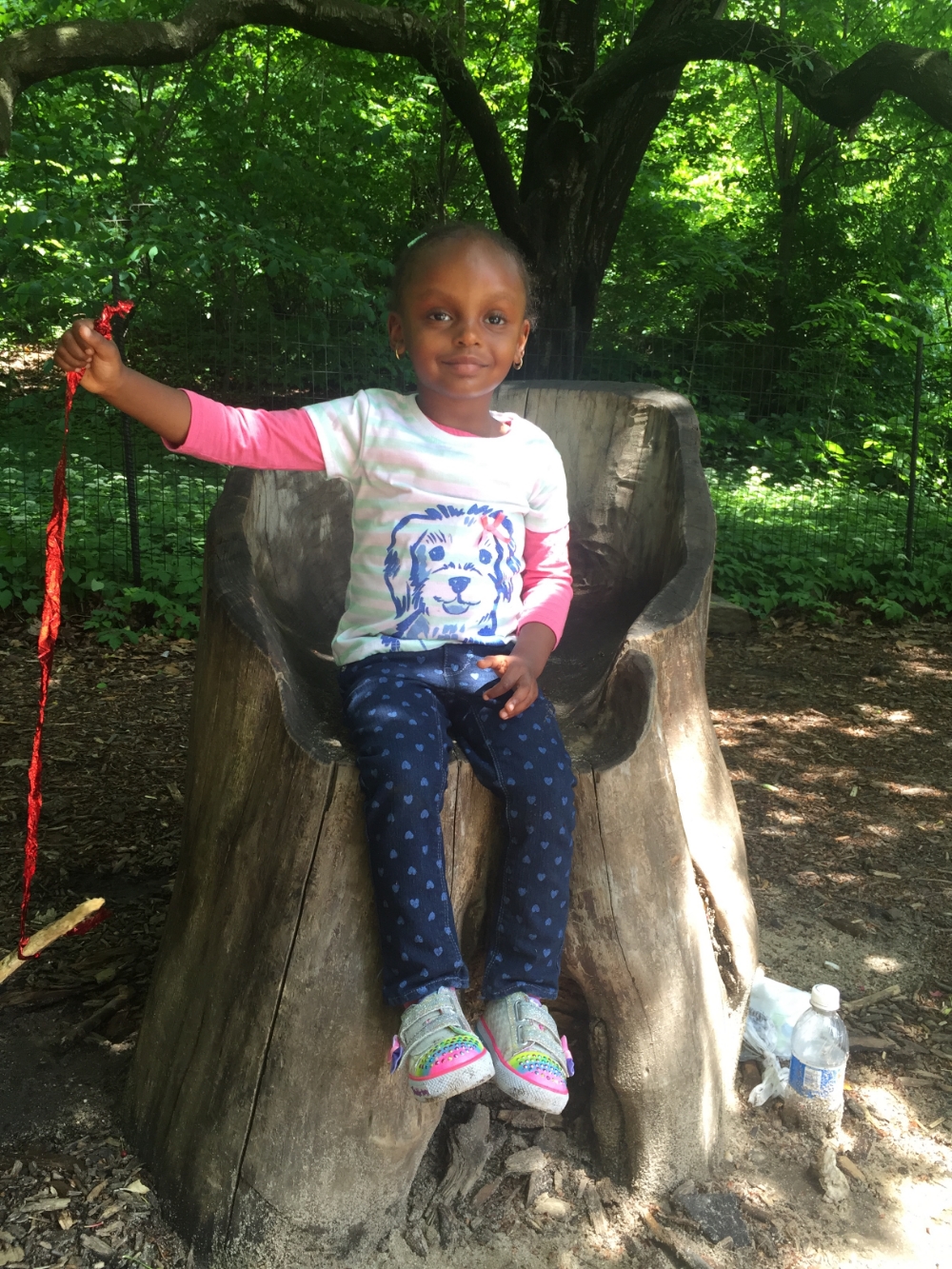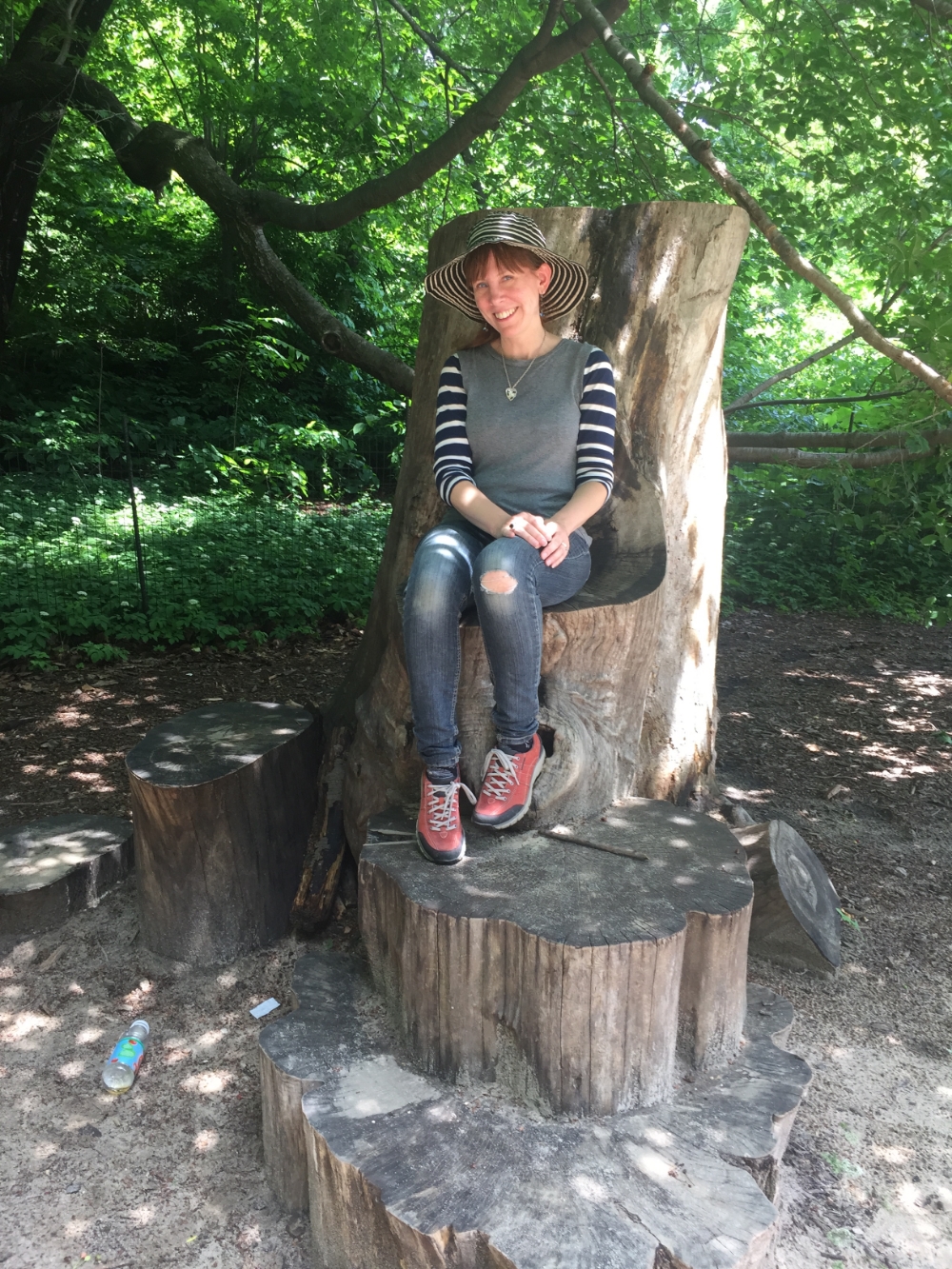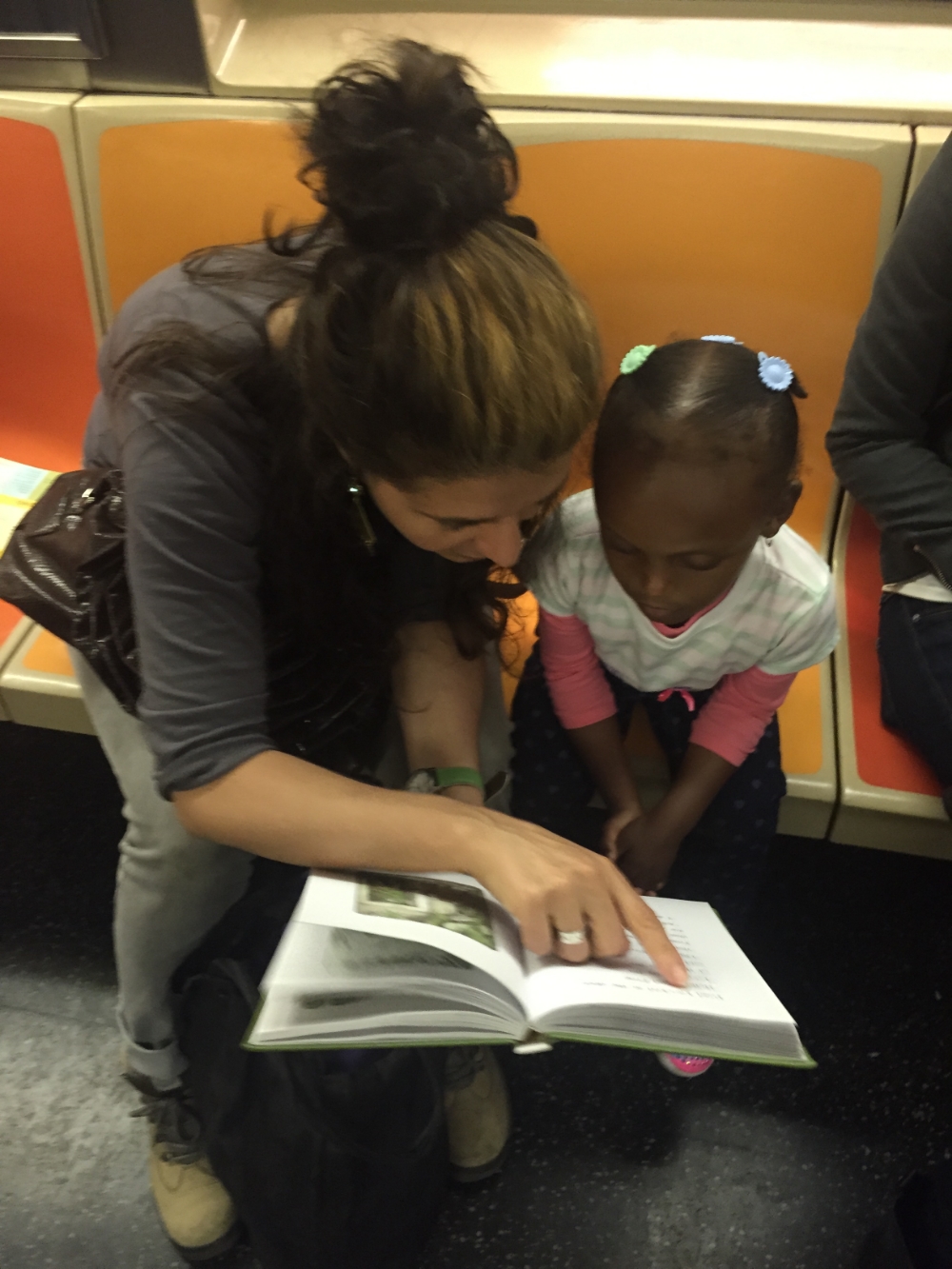 On Thursday, Pono travelled to Randall's Island Urban Farm. We jumped on the Q35 and in a very short time, we were there -- and by there I mean surrounded by rows of plants and flowerbeds, baby chickens, even rice paddies! Farmer Michael gave Pono friends the lay of the land while they learned about healthy eating. The kids were invited to taste almost everything. What they didn't taste, they smelled. Later, they planted loofahs and melons along a fence and watered them. The tour finished with a visit to the chicken coop where Pono friends could see, hold and feed the baby chickens. We ate lunch at picnic tables in the park and played on the playground before we returned to Pono.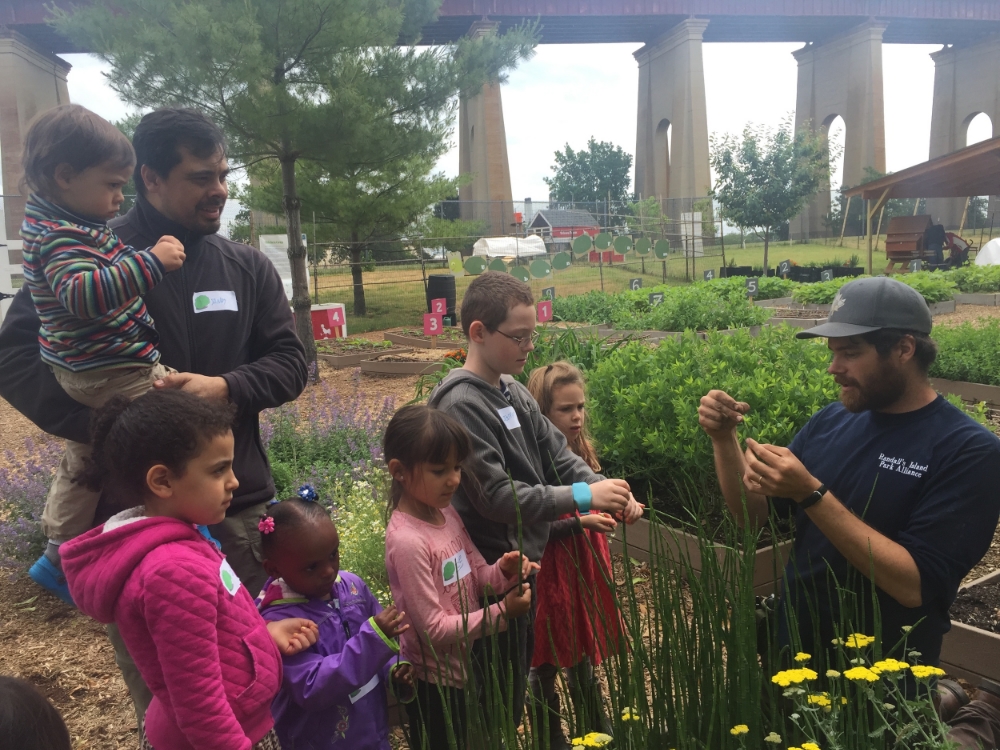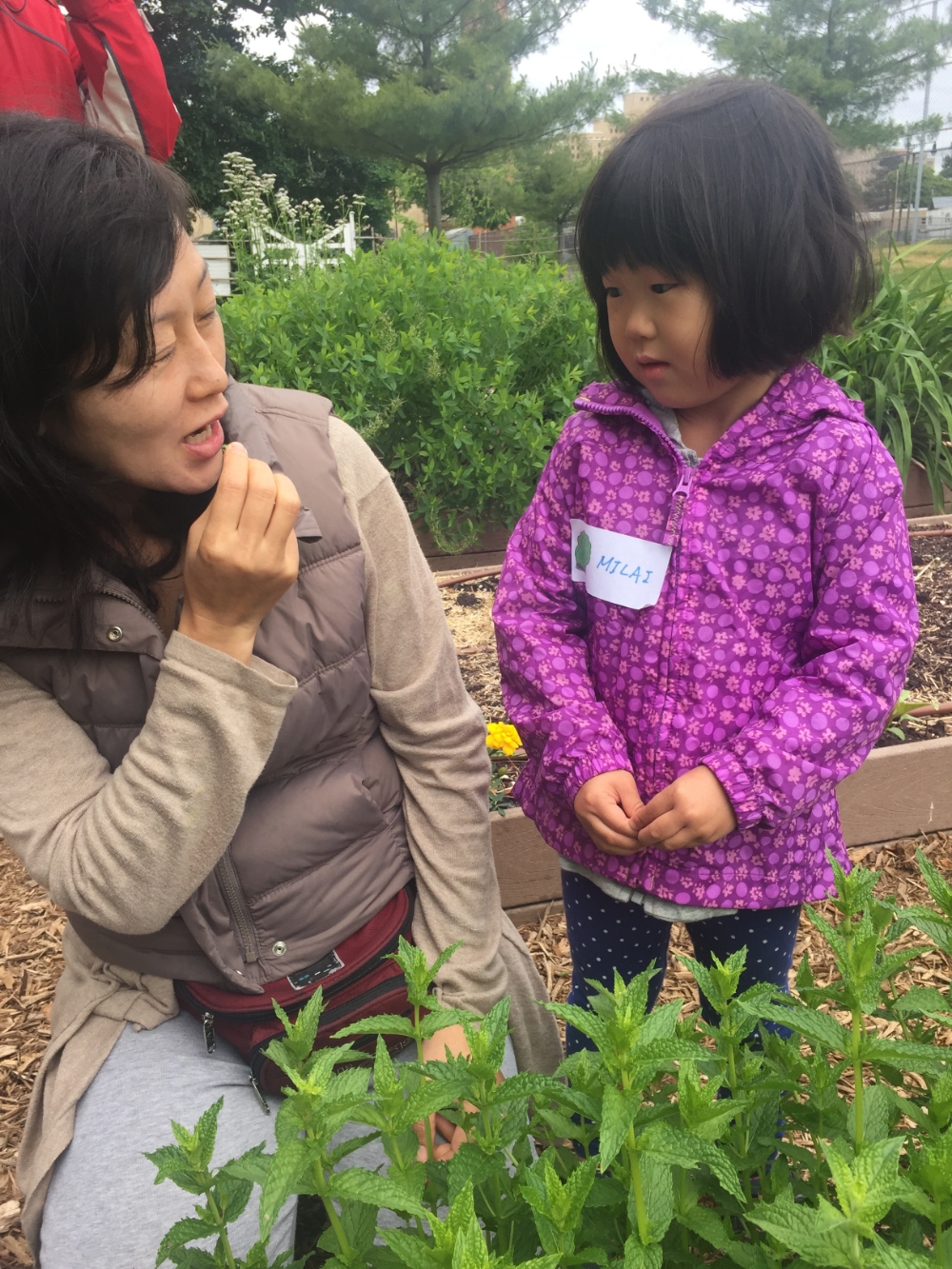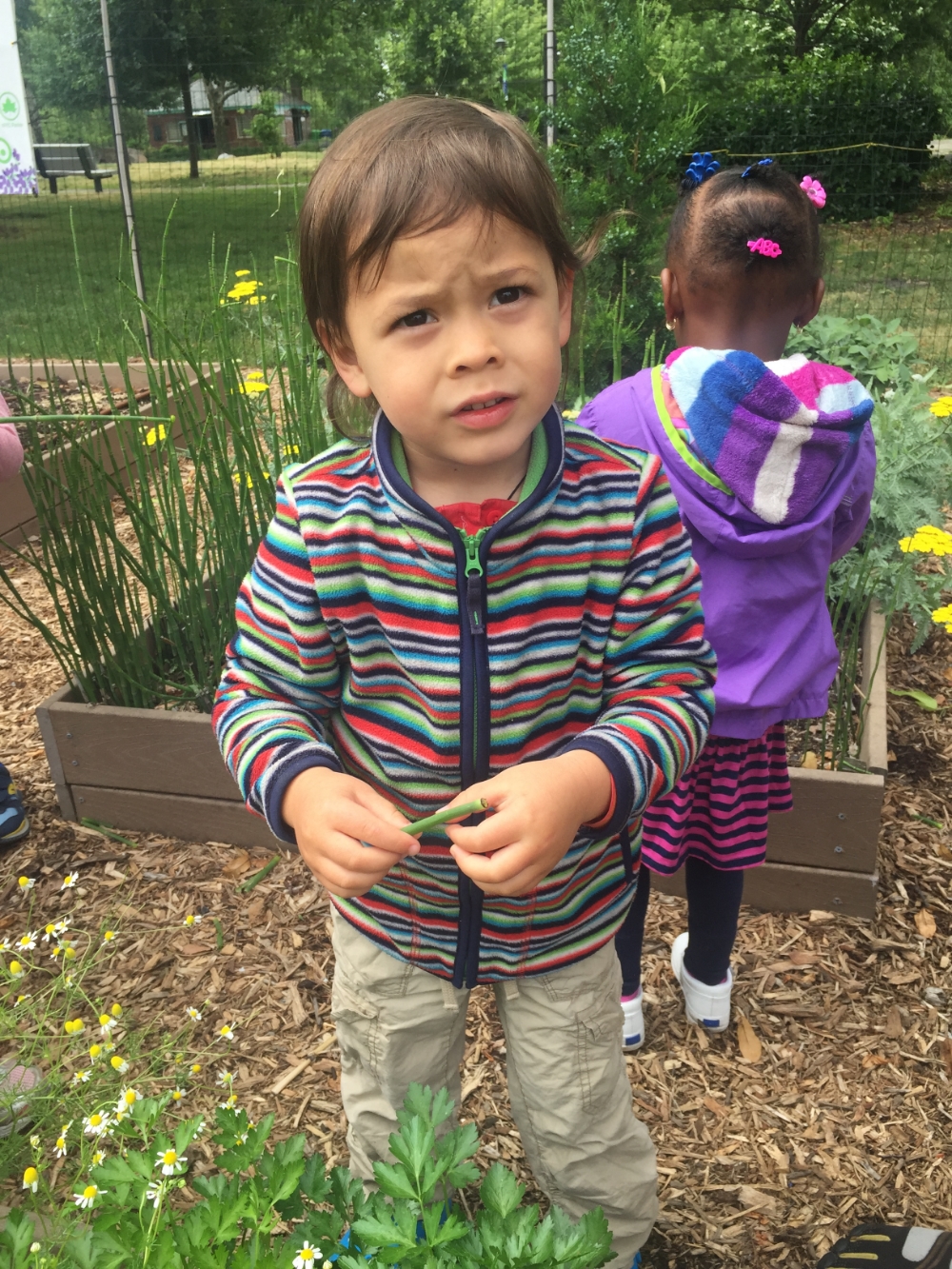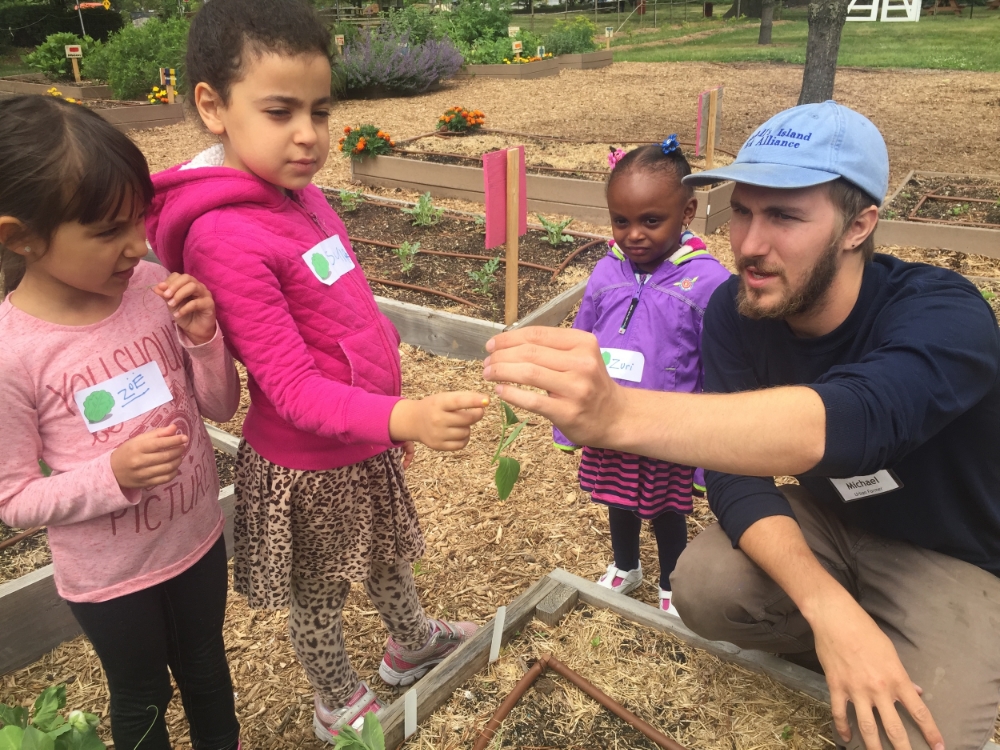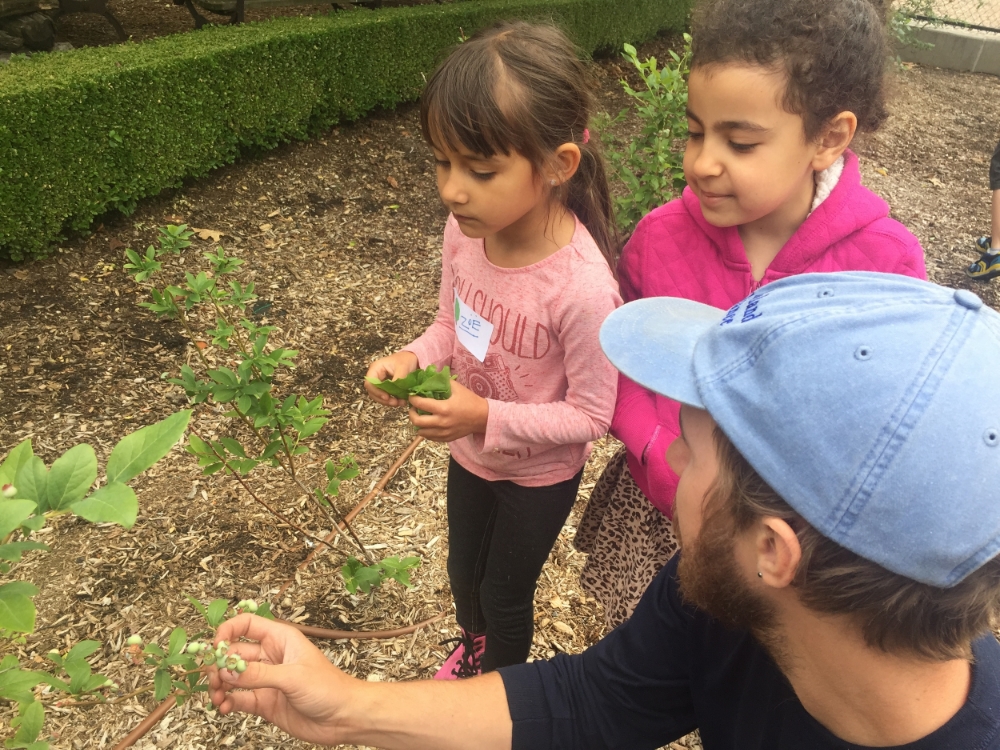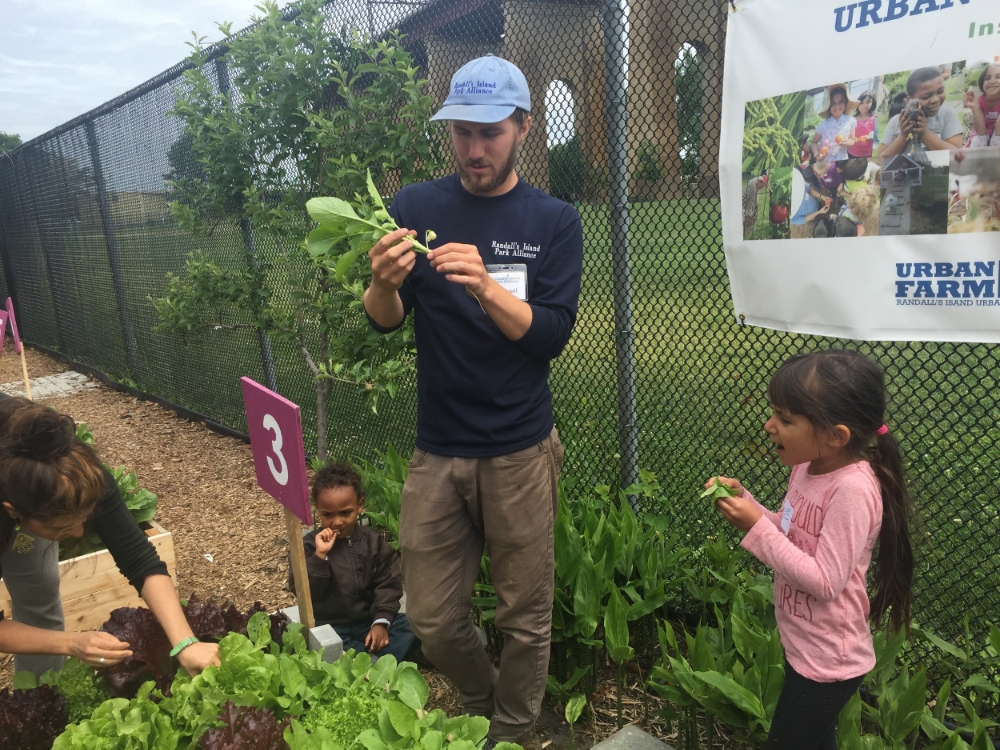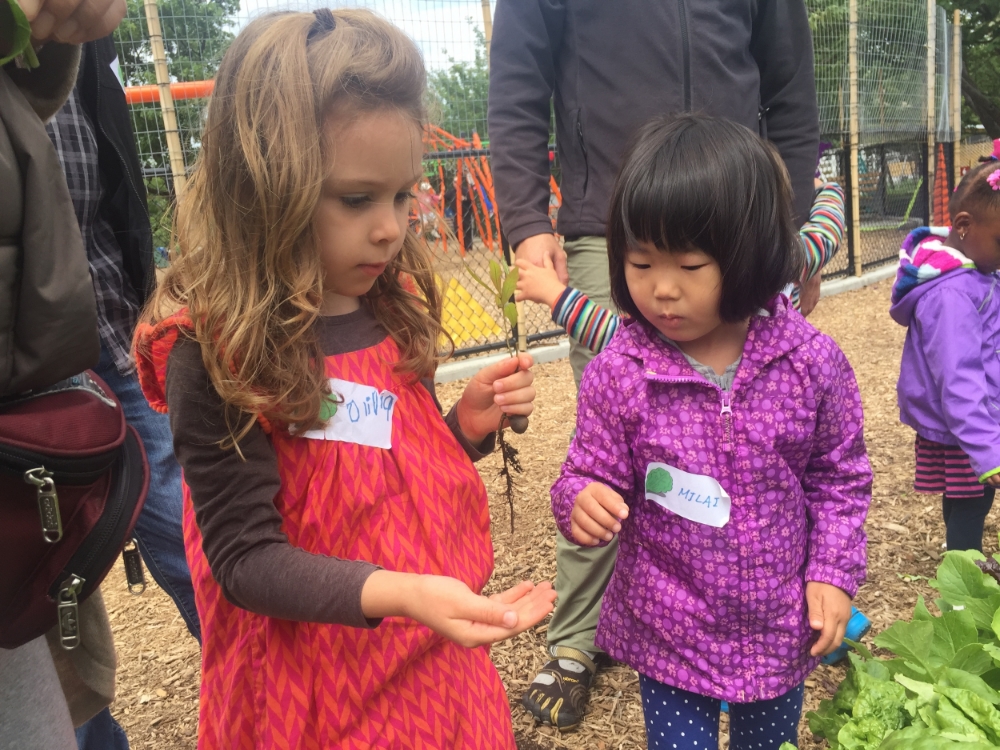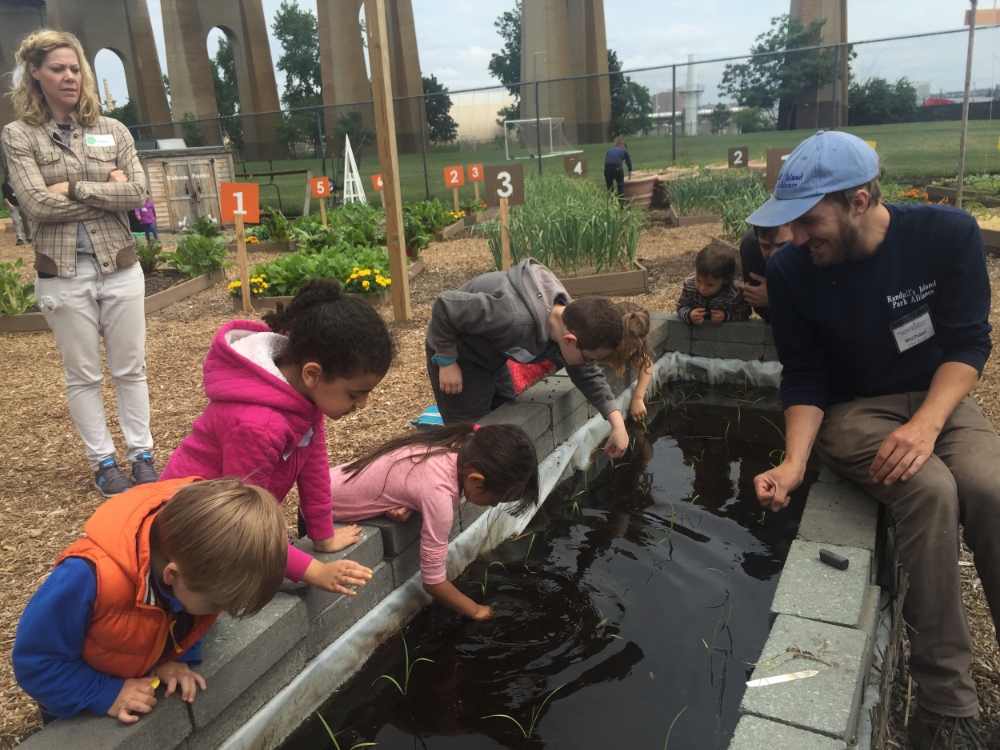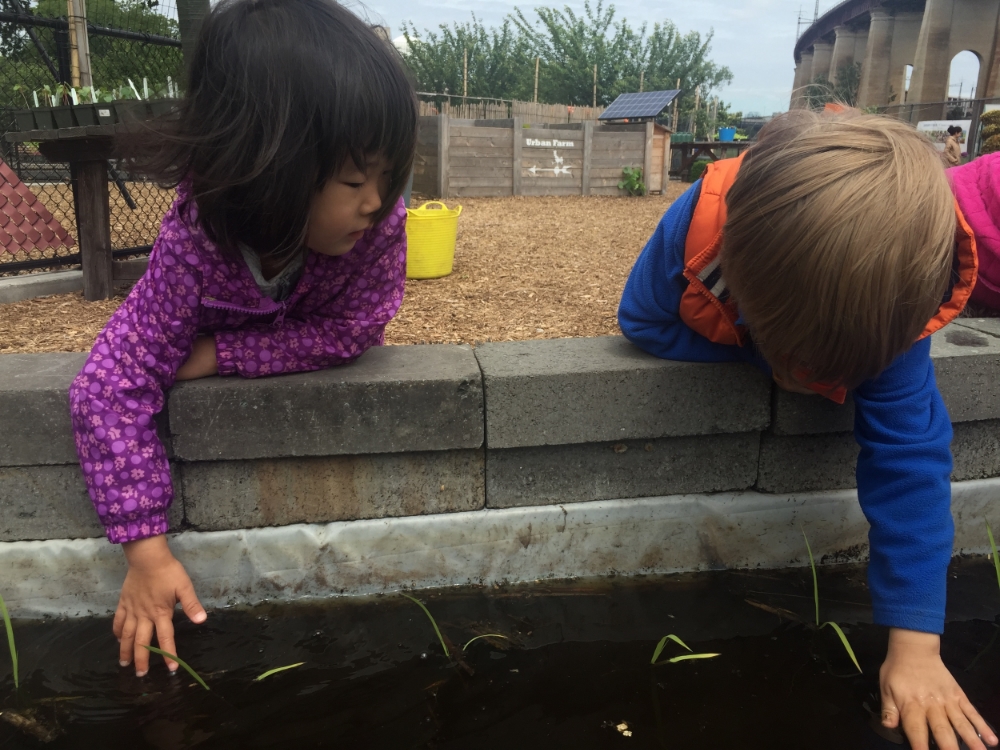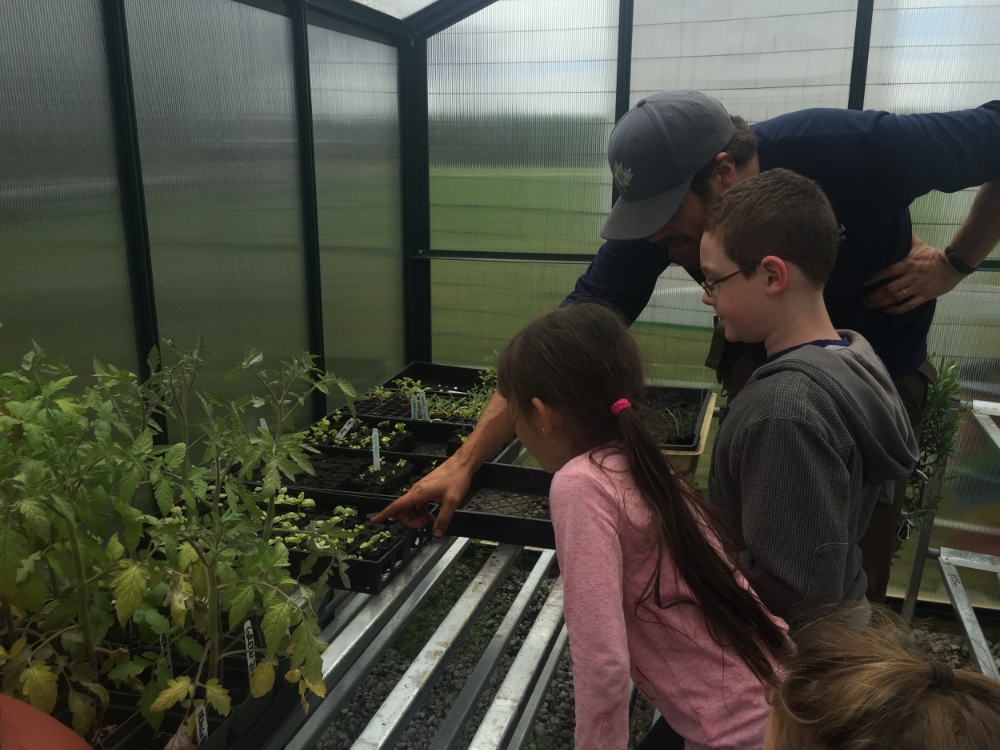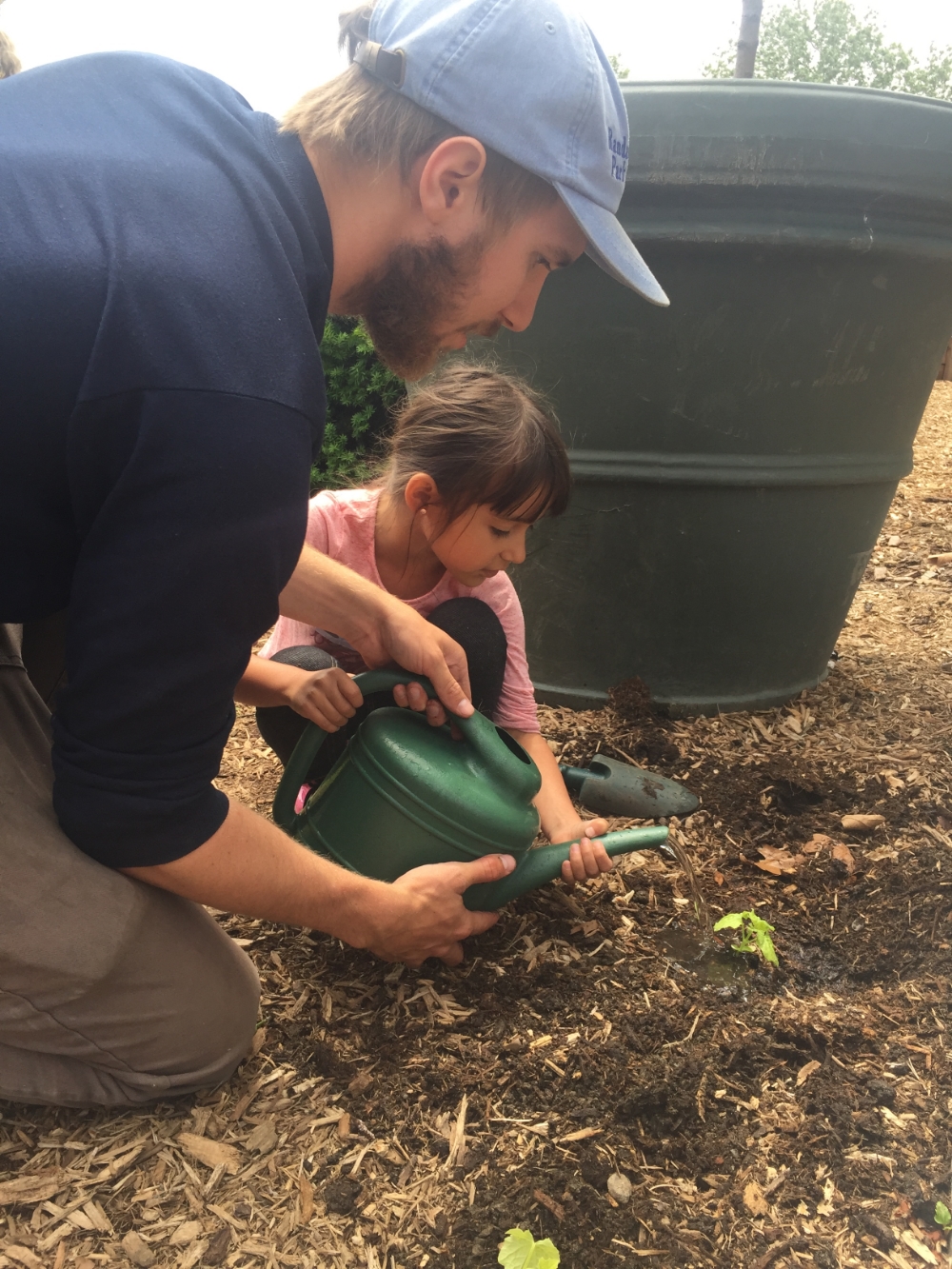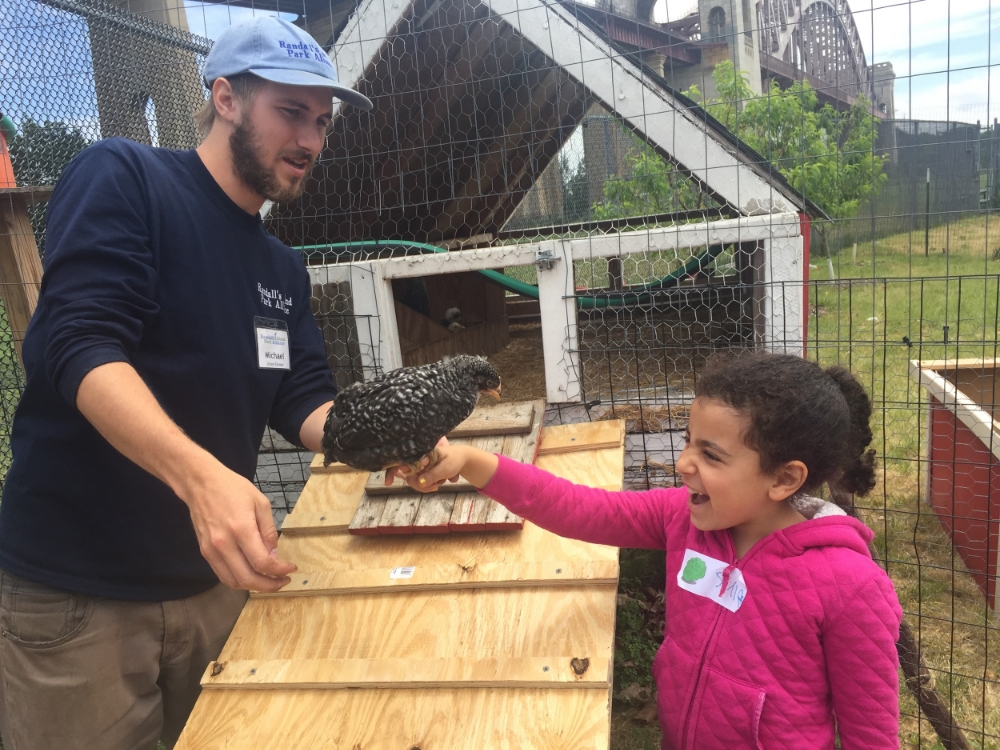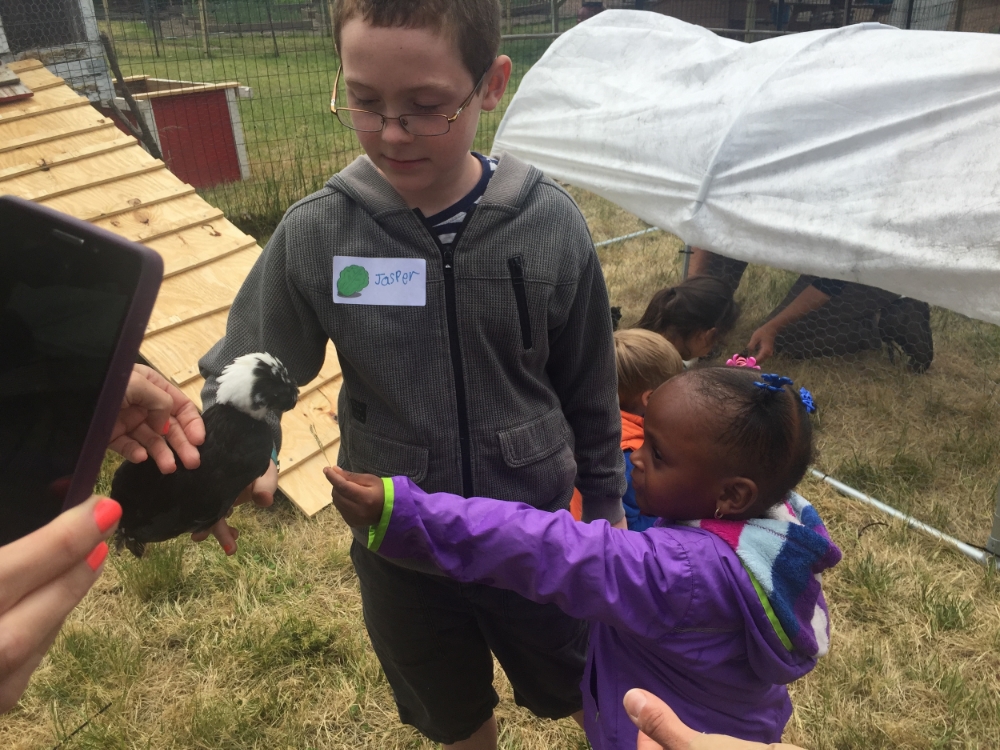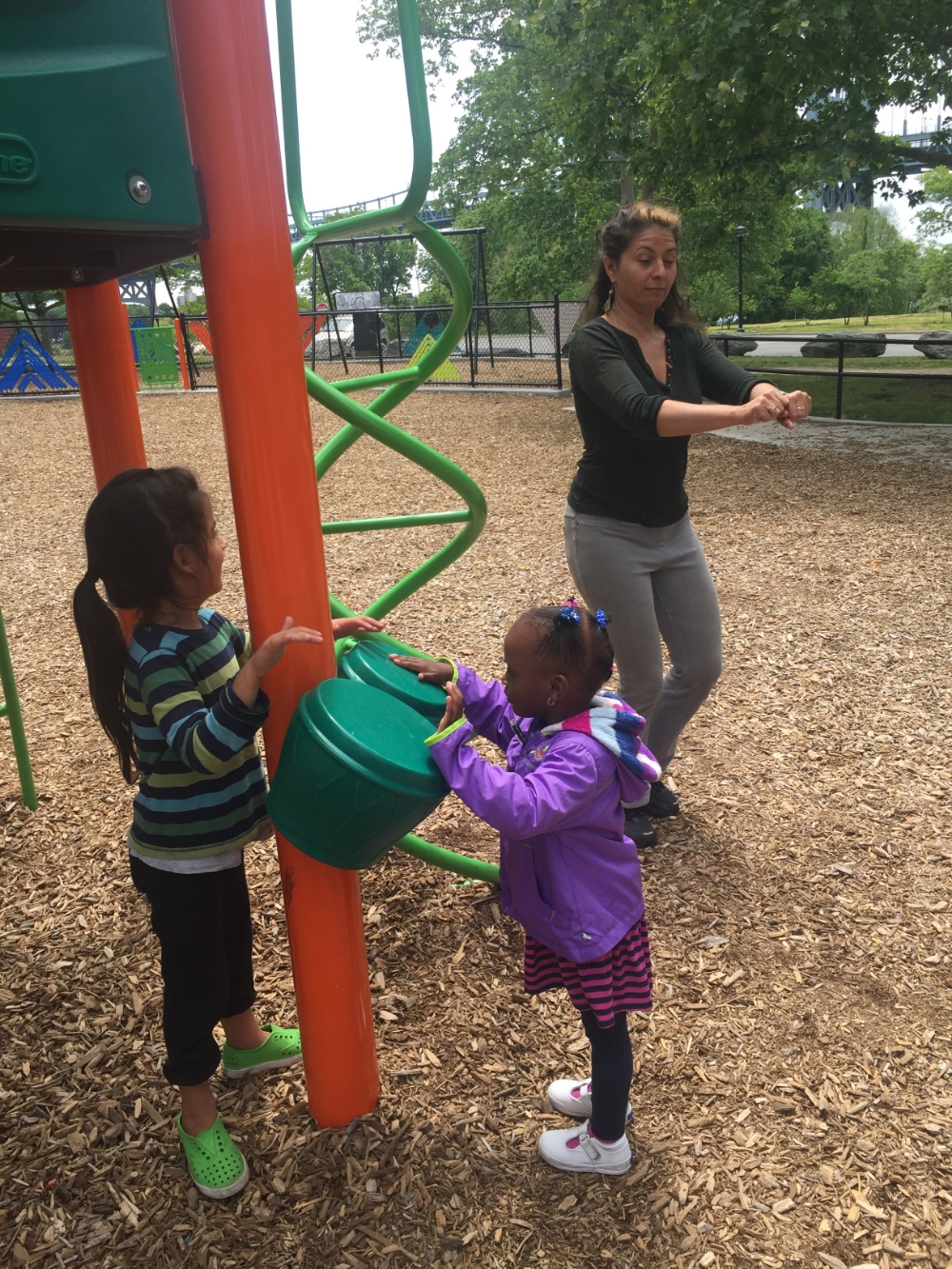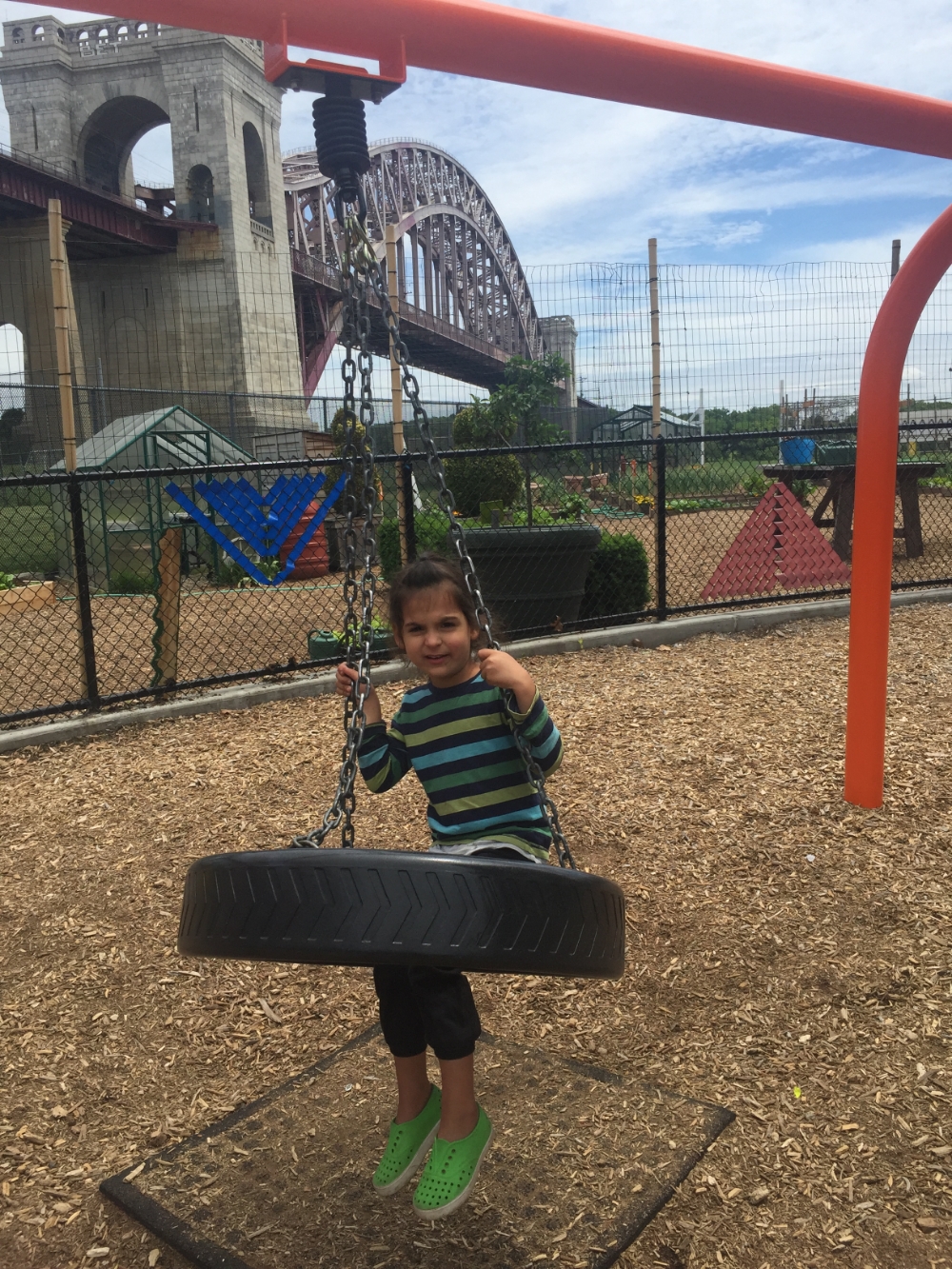 Comic Book Fridays…
Working with Julietta during Comic Book Fridays has taught the children so much. Not only are they engaged in a creative process with one another, they are learning that in order to figure out how to make a comic book… you have to make a comic book! Well on their way, the kids have acquired skills that help them focus, design, draw, write a story and collaborate. We are very excited for whatever comes next.