Come and Follow Me
Another term has ended and everyone has grown and learned so much!
Musicians Brian Dolphin and Ali Dineen surprised the Pono friends on Monday morning with a cantastoria, an interactive and improvisational musical storytelling show with drawings. The kids paired off and each drew a piece of the story and came up with one line to add to the song story about a man with a hollow leg! Then they performed the show accompanied by Brian on the acoustic guitar and Ali on the accordion.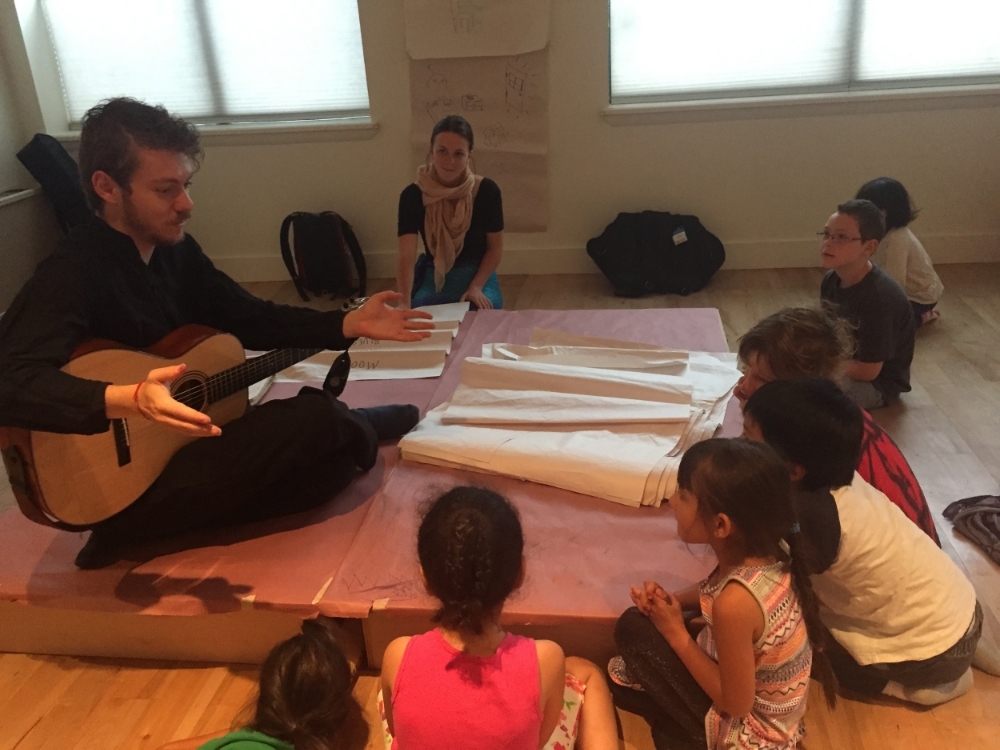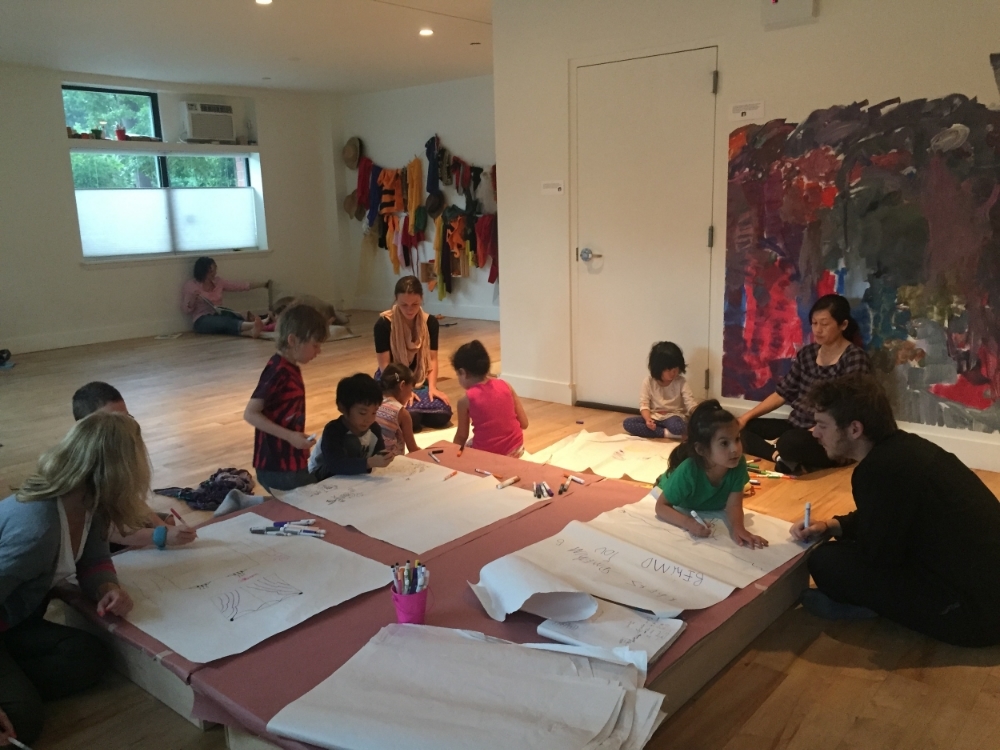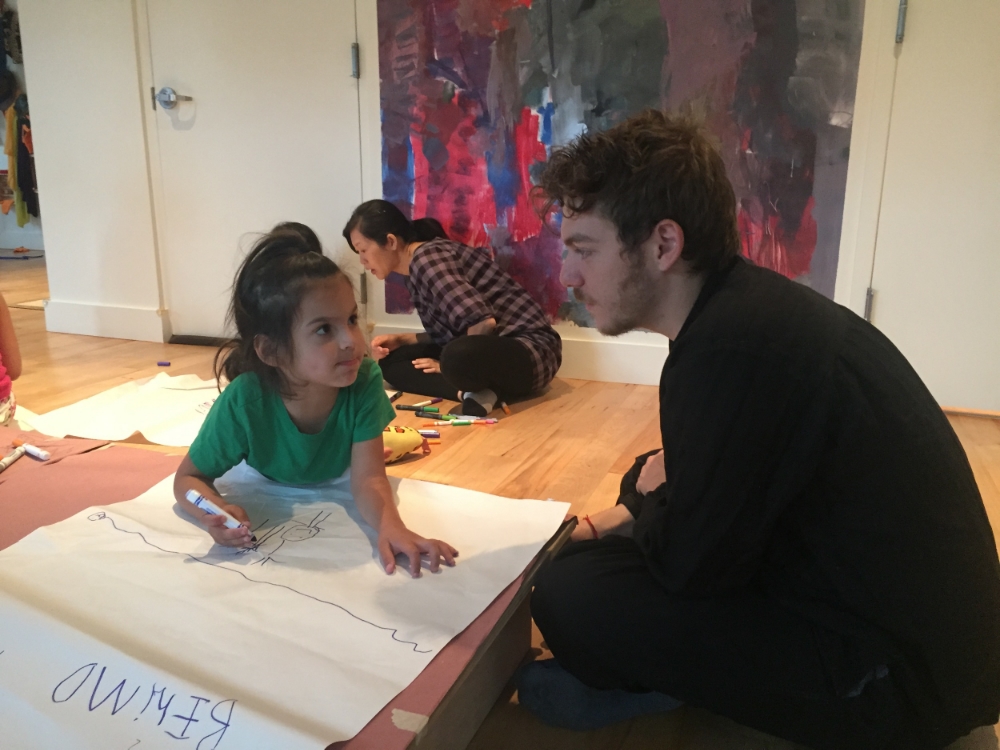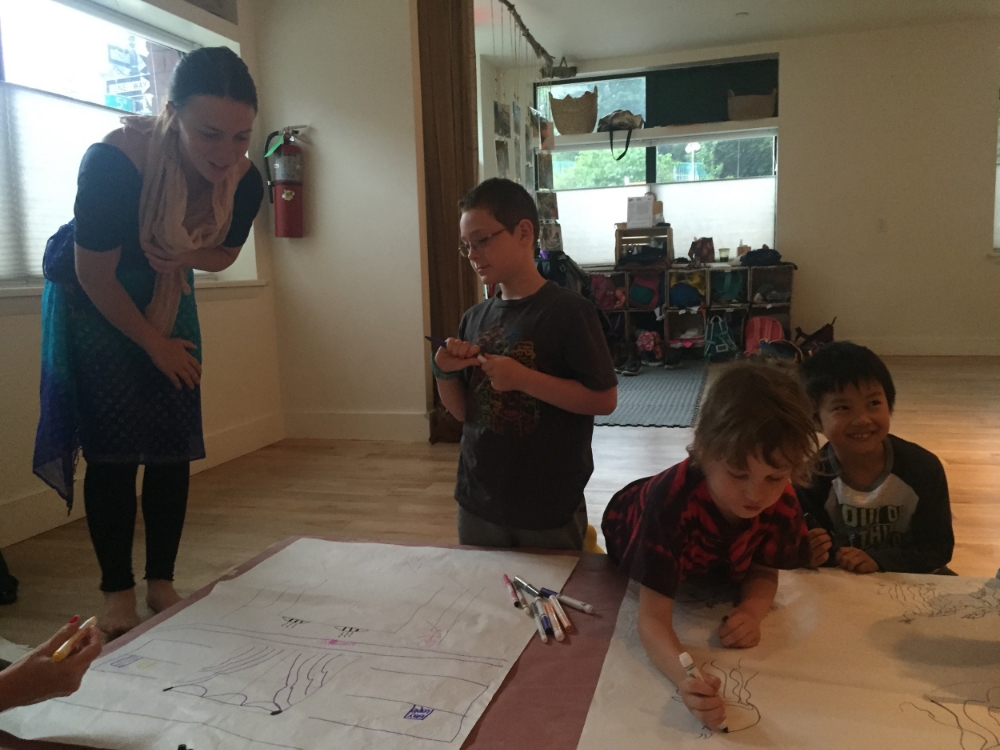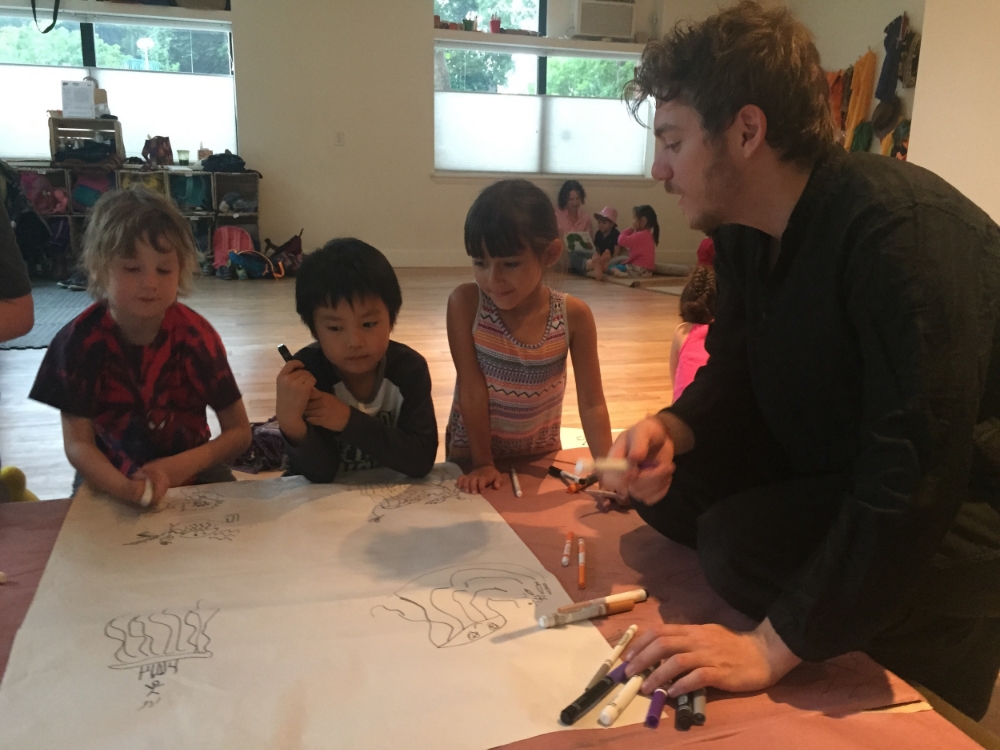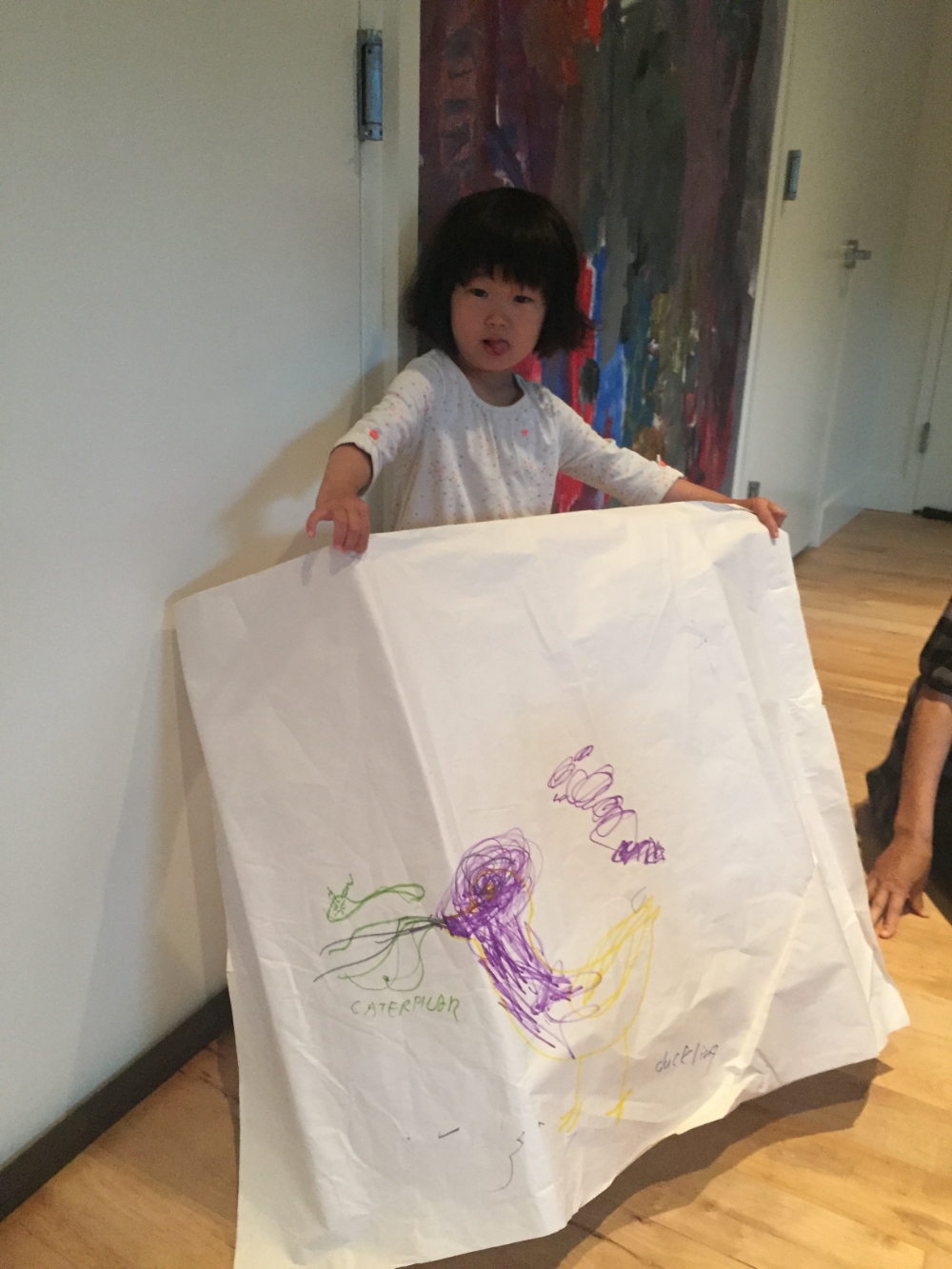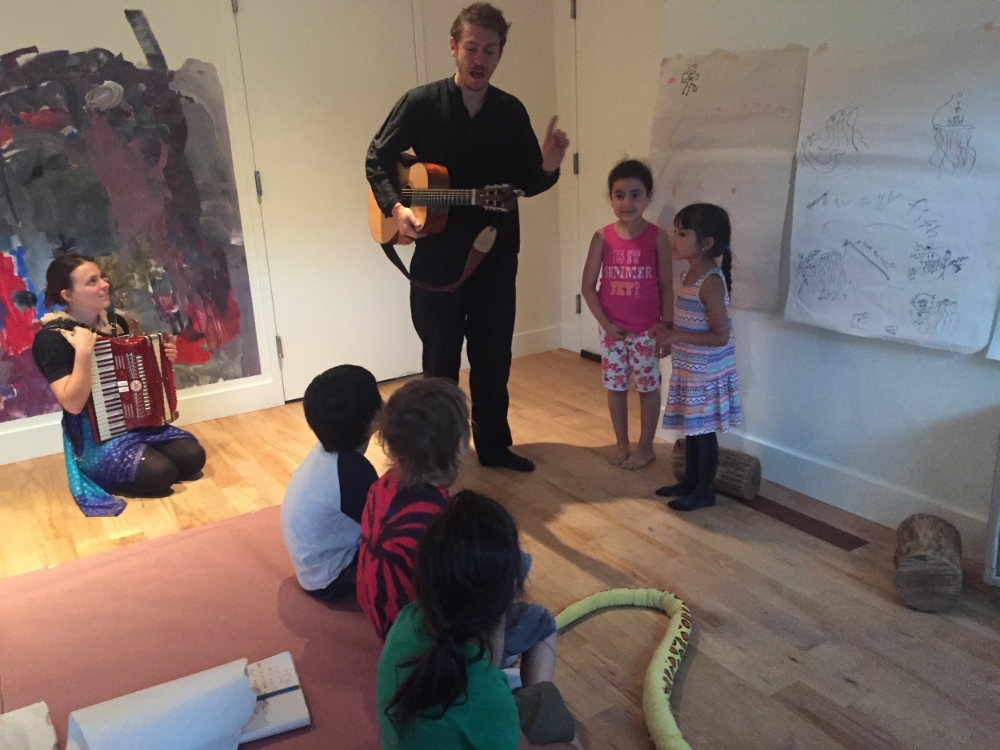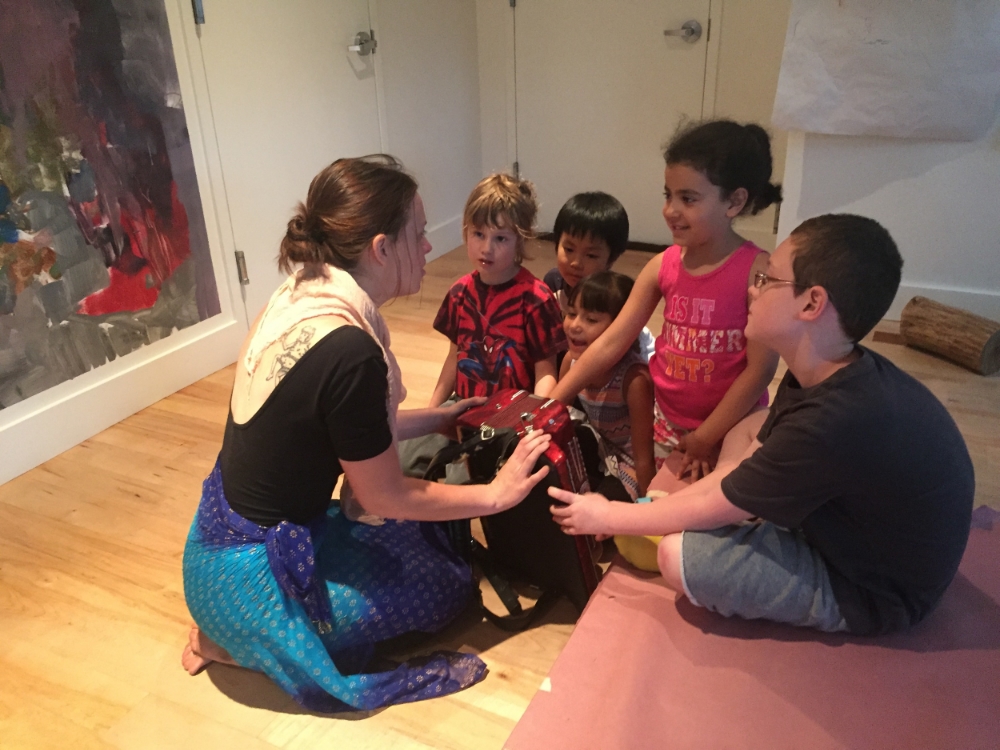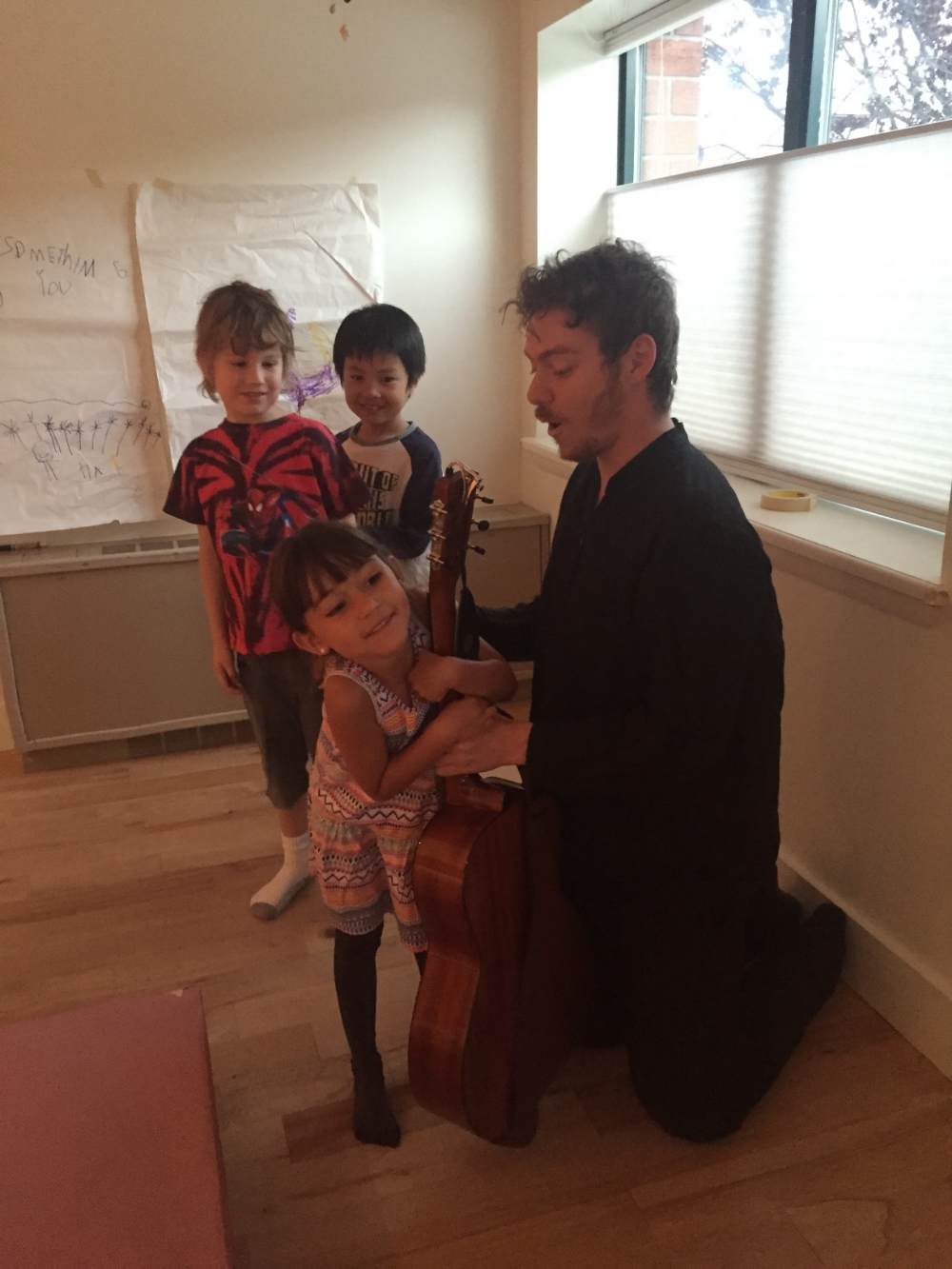 The children had another special treat on Monday! Pono parent, playwright, and actress Sheri Graubert led the children in an acting class. She guided them in moving their center to different parts of their bodies. The children discovered that when it shifted to their knees, they looked and moved like very old people. At one point, a group of the children transformed into flowers and Zoë tiptoed through the "garden" to smell the fragrant blossoms. Sheri kept the children's bodies and imaginations fully engaged!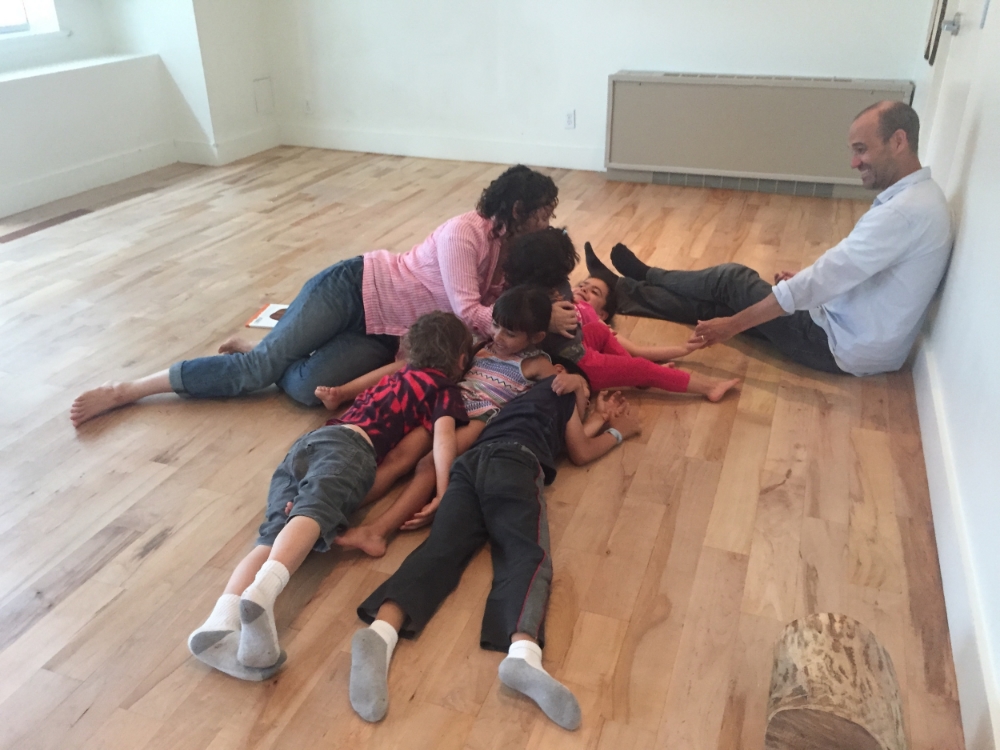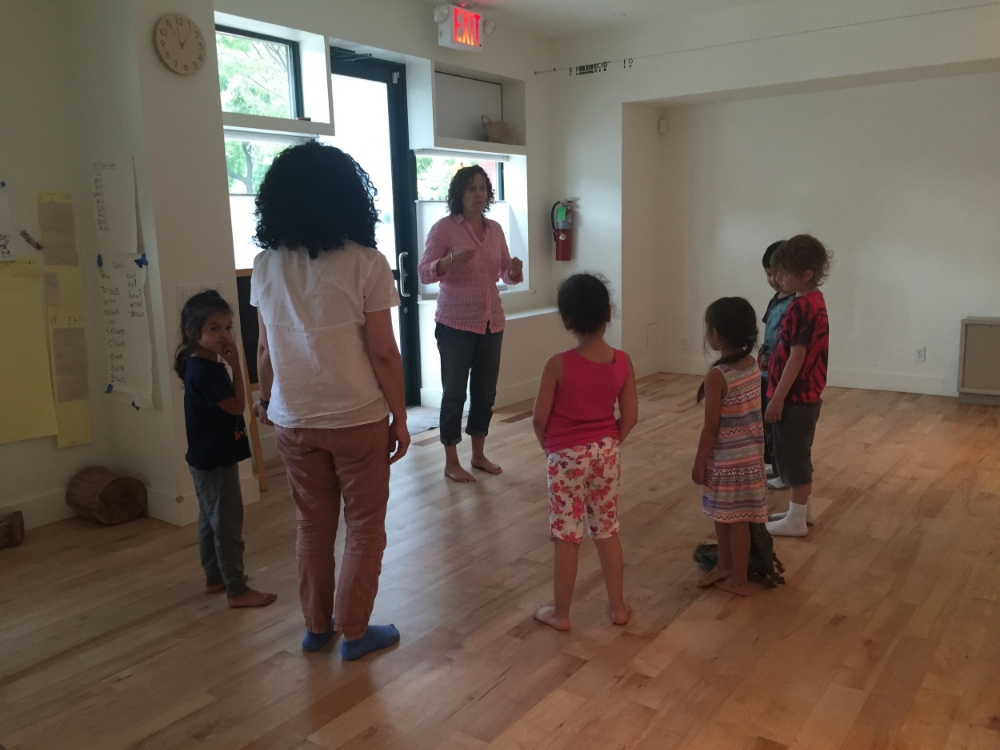 On Monday afternoon, occupational therapist Eli Marcos turned Pono into an Olympics Stadium! She taped lanes on the floor for the children to act out different sports. They swam across the room and later worked with a partner to row from one end to the other. Eli and the children also threw imaginary balls against the wall and had plenty of opportunities for free movement, too. Team Pono enjoyed all of Eli's OT events!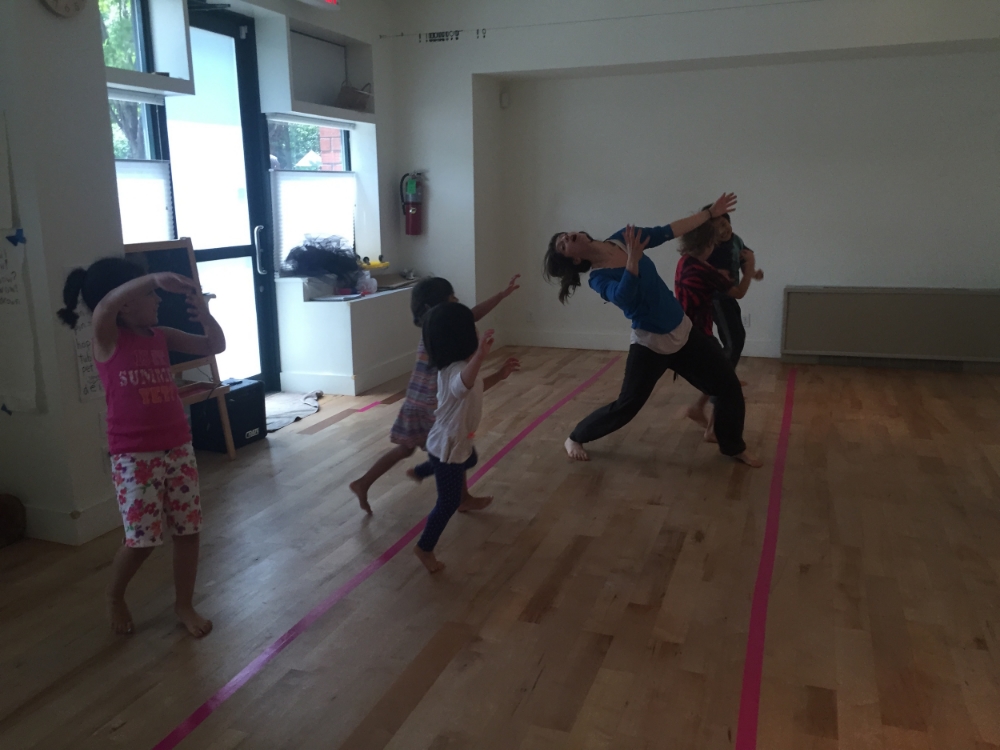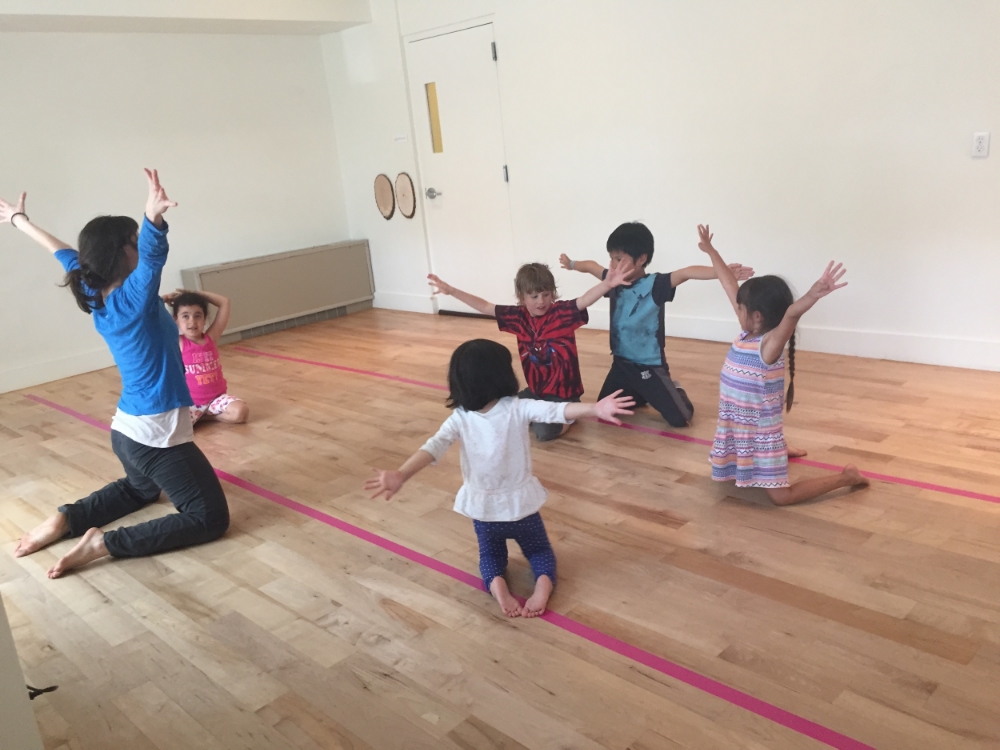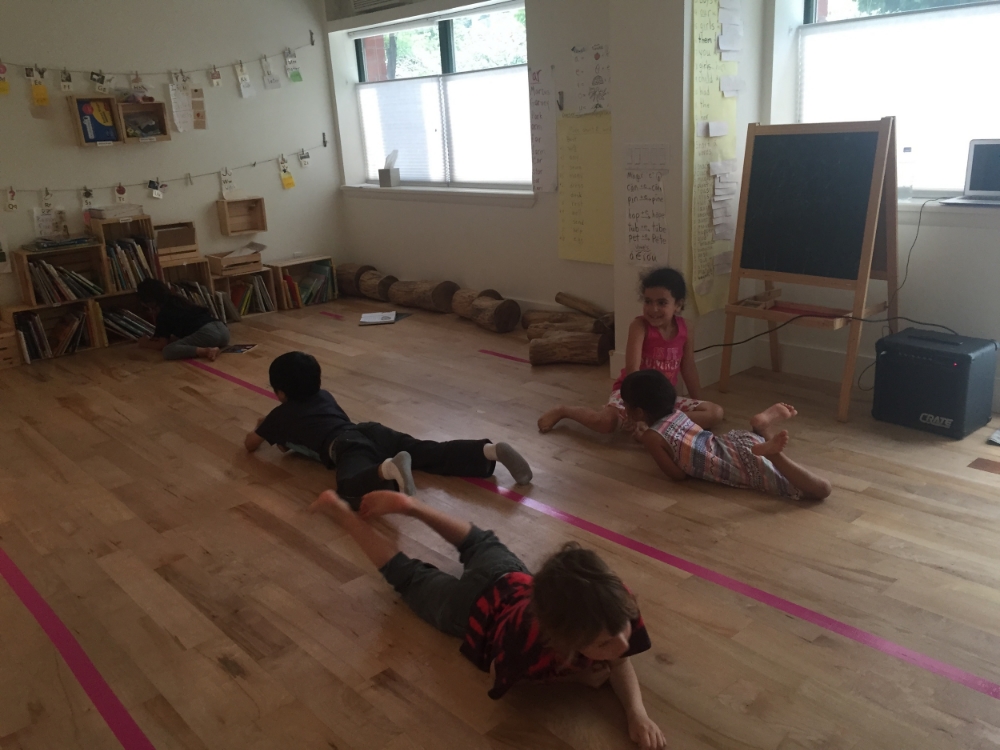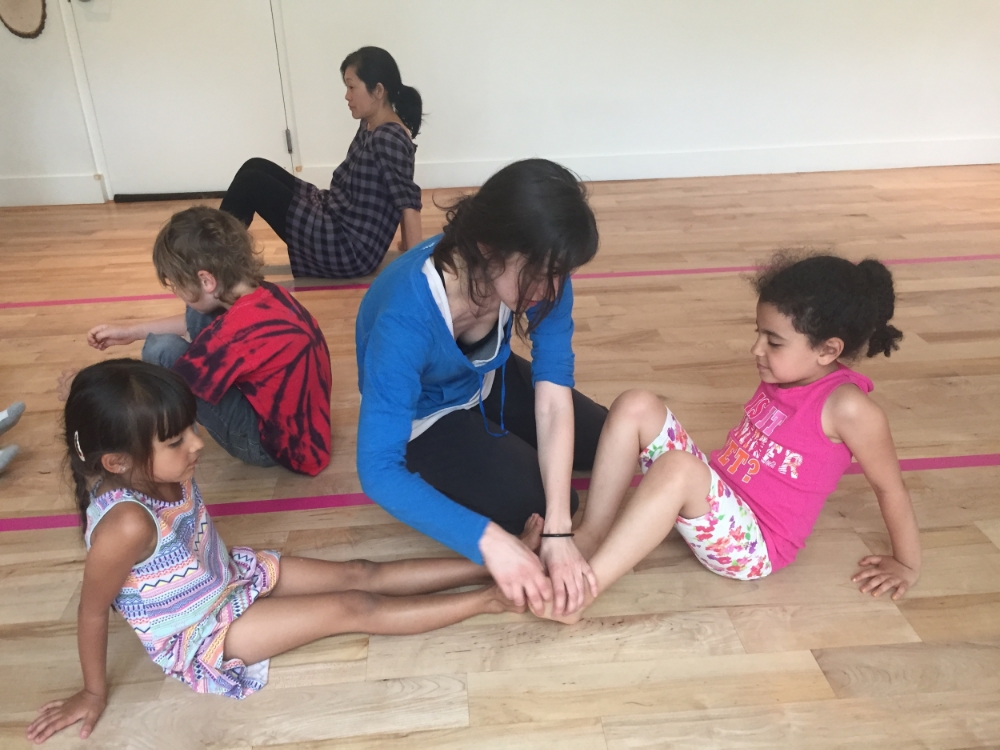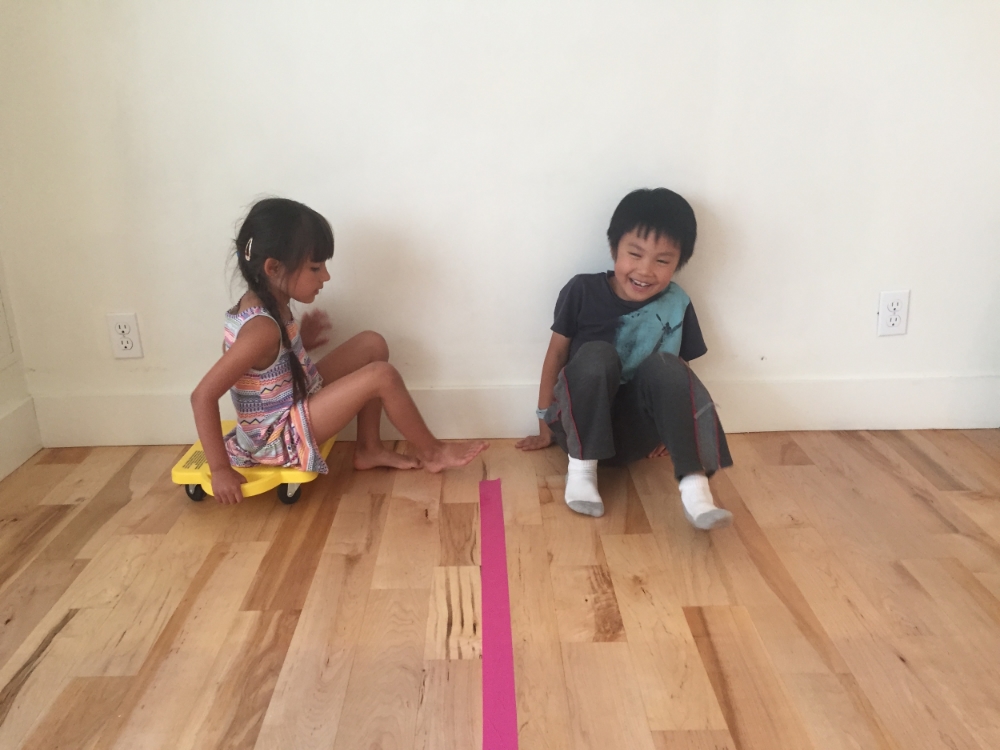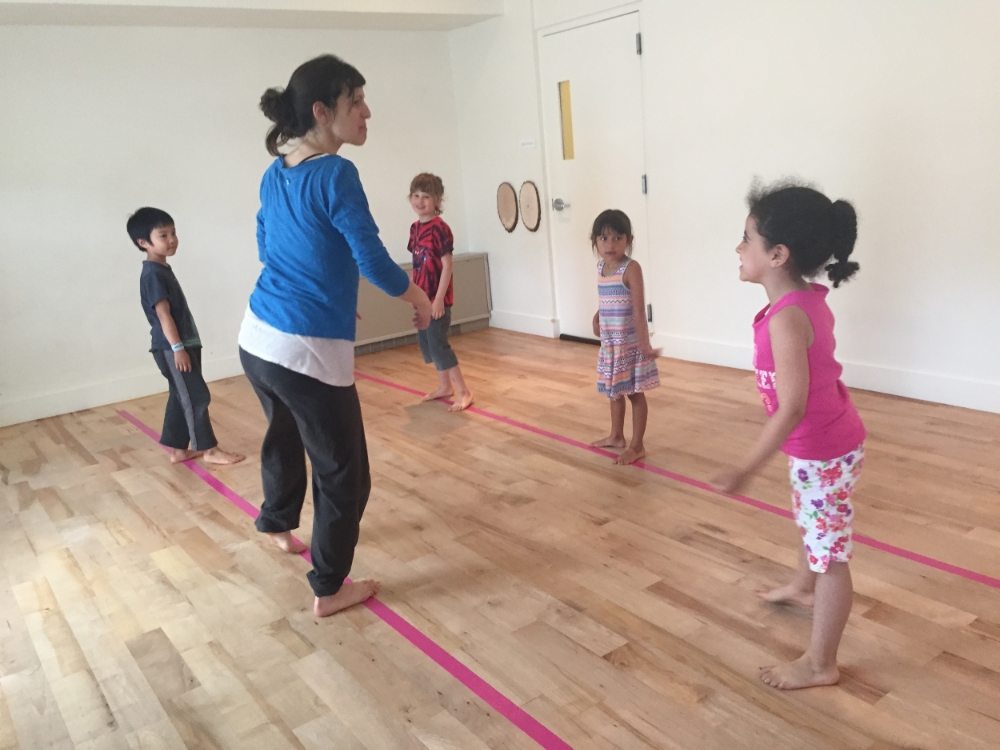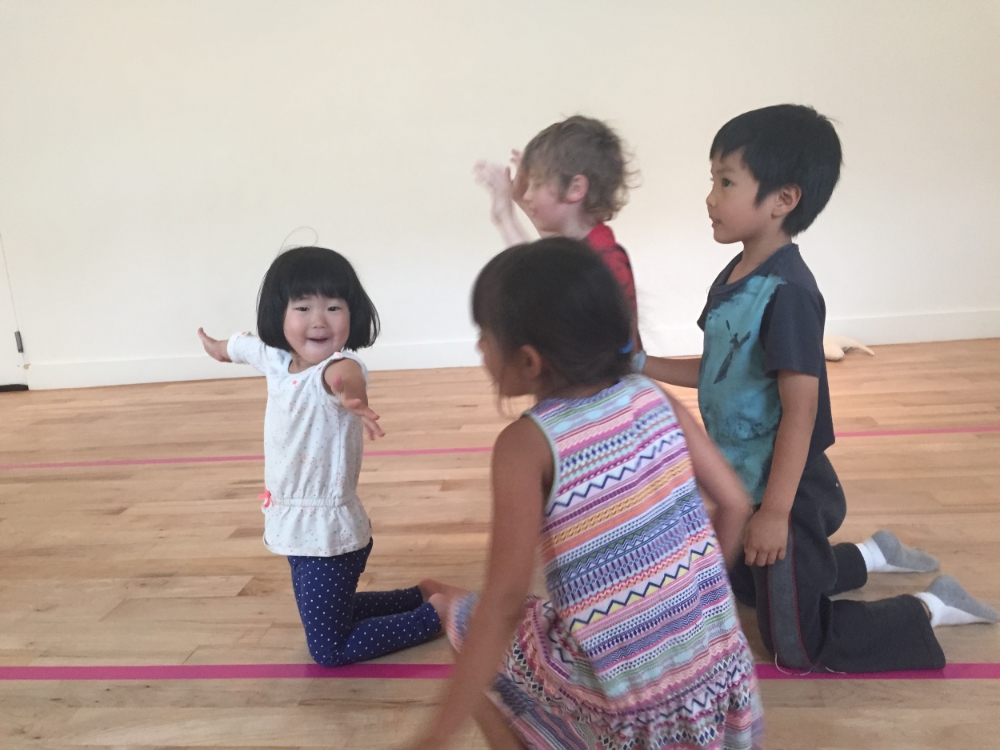 Meanwhile, Back at the Ranch…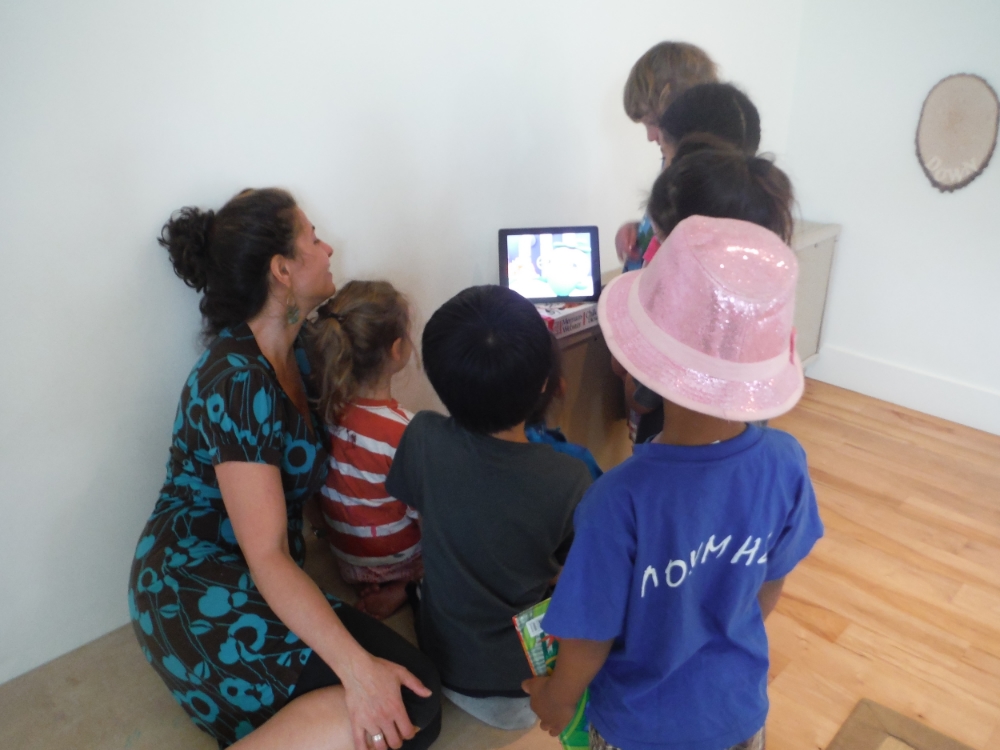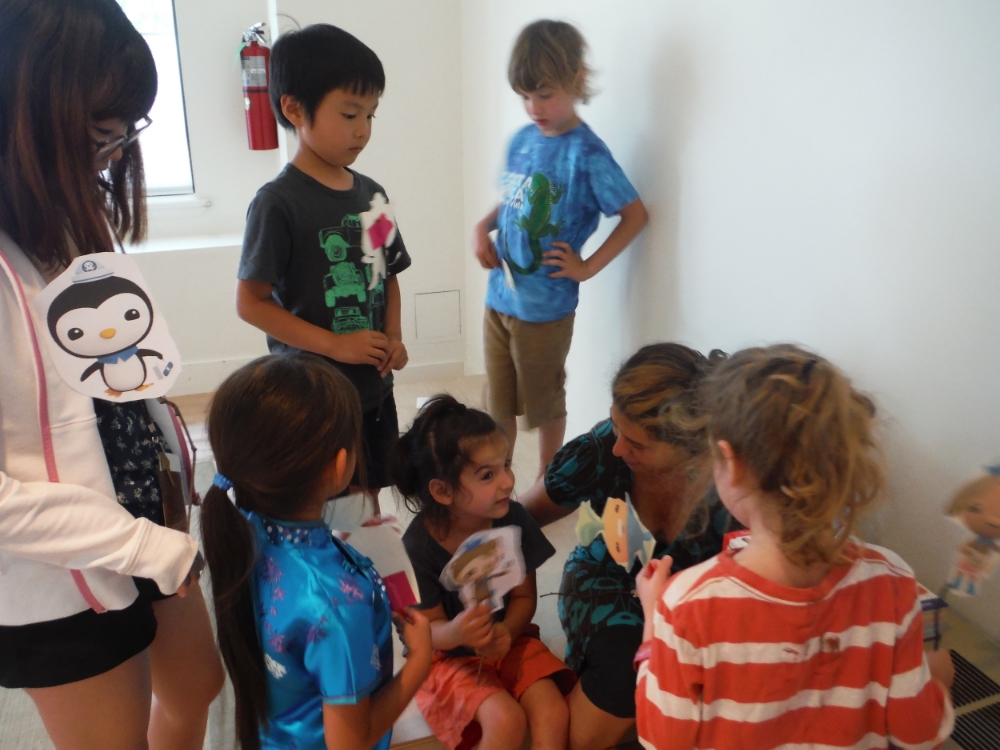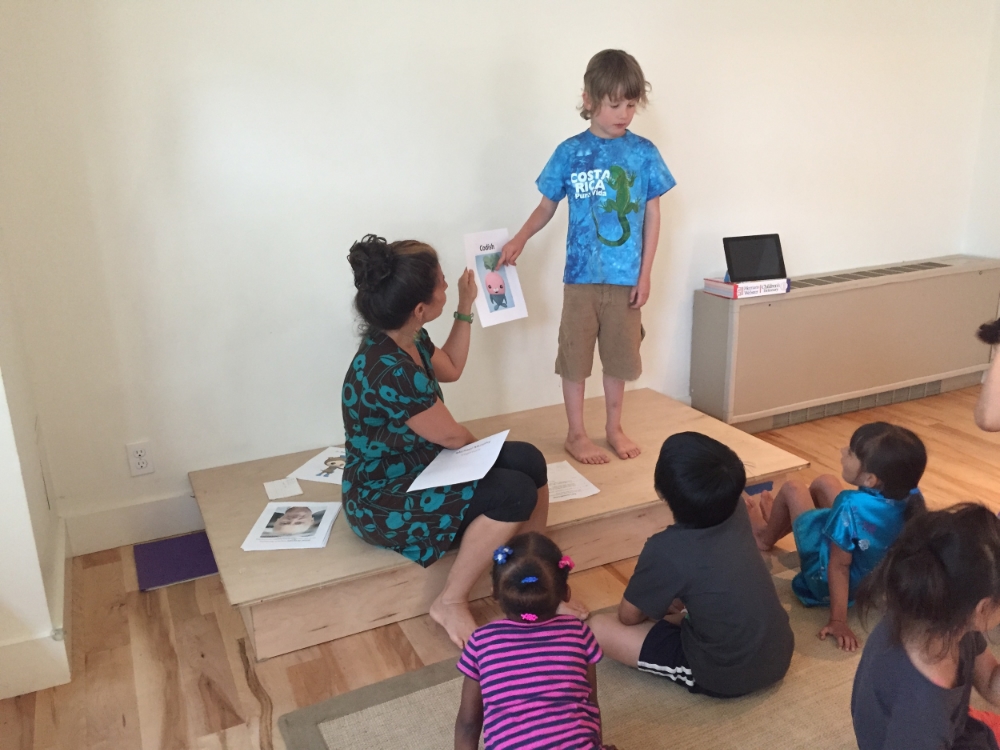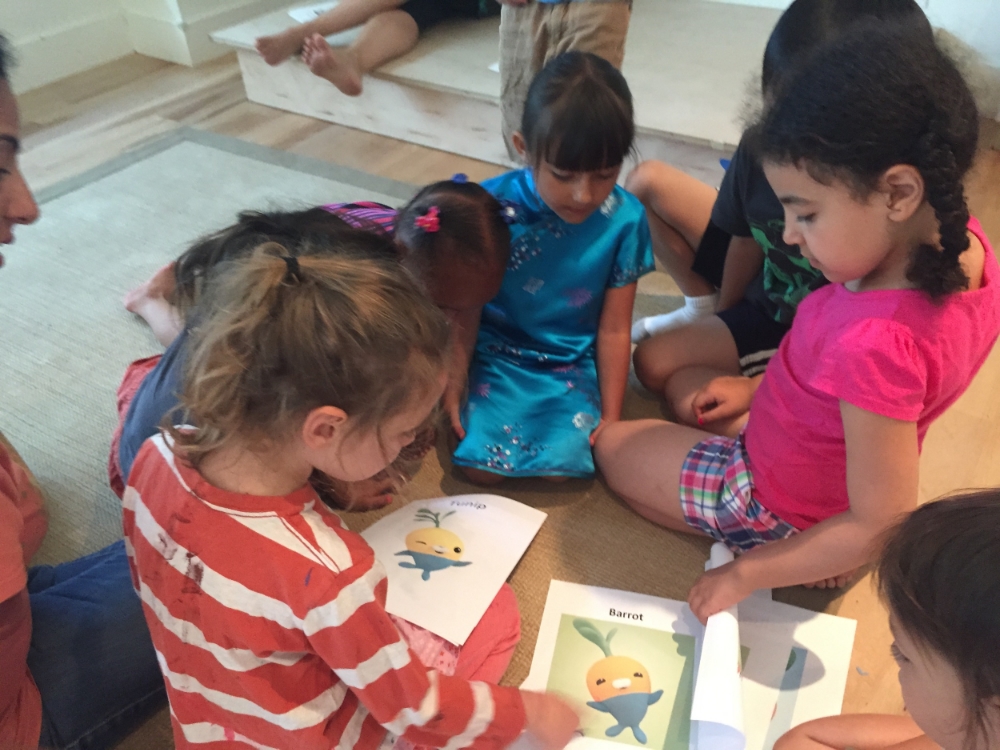 On Thursday morning, Roly shared the results of the research he had done all term on the voice actors who perform on his favorite animated series, The Octonauts. Everyone was surprised to learn that one actor plays all of the Vegimals, but two actors play Captain Barnacles—one performs his speaking voice, and another his singing voice! Roly showed the children part of an episode, and then they all made Octonauts puppets and put on a show. Roly acted as voice coach whenever a friend needing help imitating a character.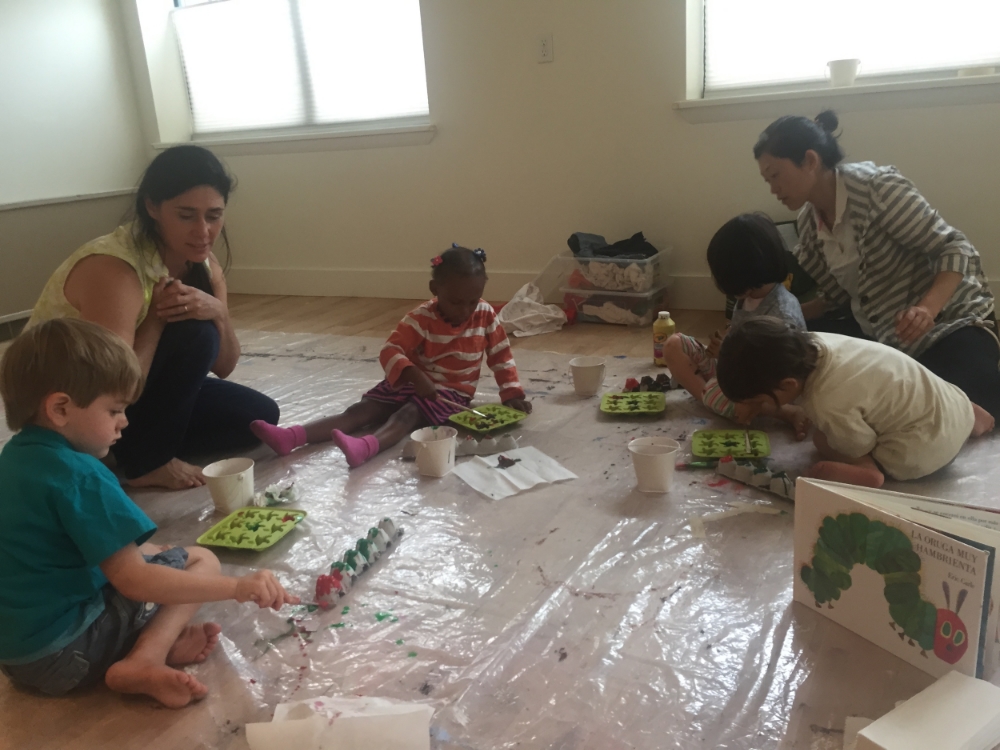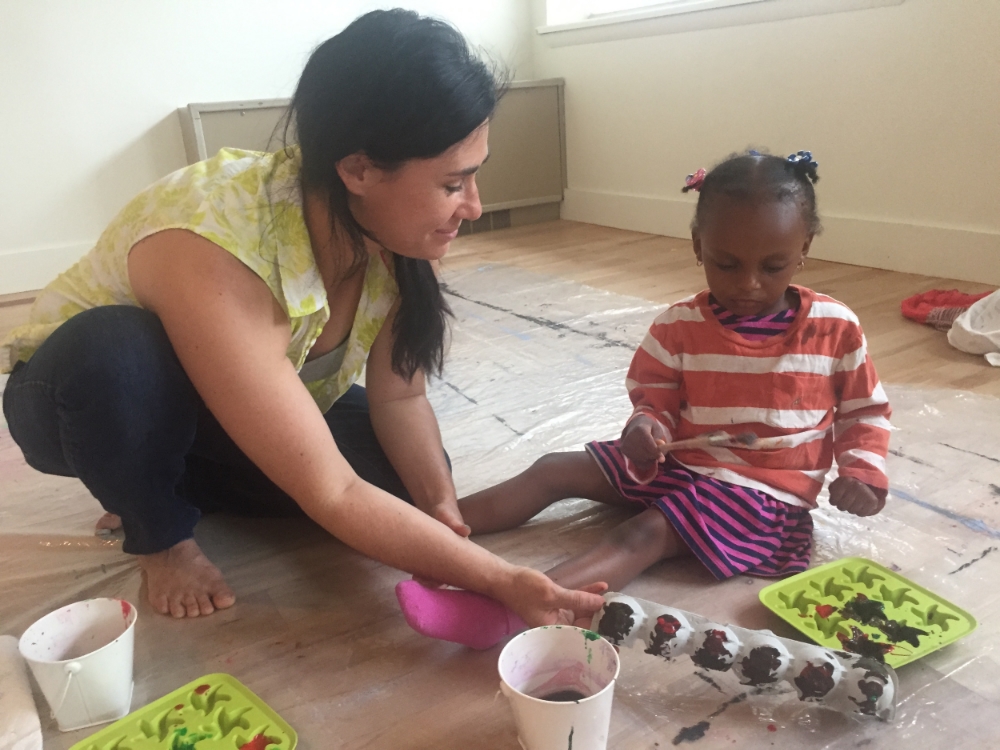 Poppy Luca brought out egg cartons and paint for the littlest Pono friends on Thursday afternoon and showed them how the cartons could metamorphose into caterpillars. She showed them the book The Very Hungry Caterpillar for inspiration, and the children happily applied different colors to their cardboard caterpillars.
Thursday marked a Pono tradition: the end-of-term school meeting when all of the children share their interests with each other for the next term and cast their vote on the expansive curriculum. We were pleased to welcome some of our summer campers and parents to the meeting, too. It was a fun, engaging and democratic afternoon. It promises to be an exciting summer term!
Here We Go, Pono, Here We Go…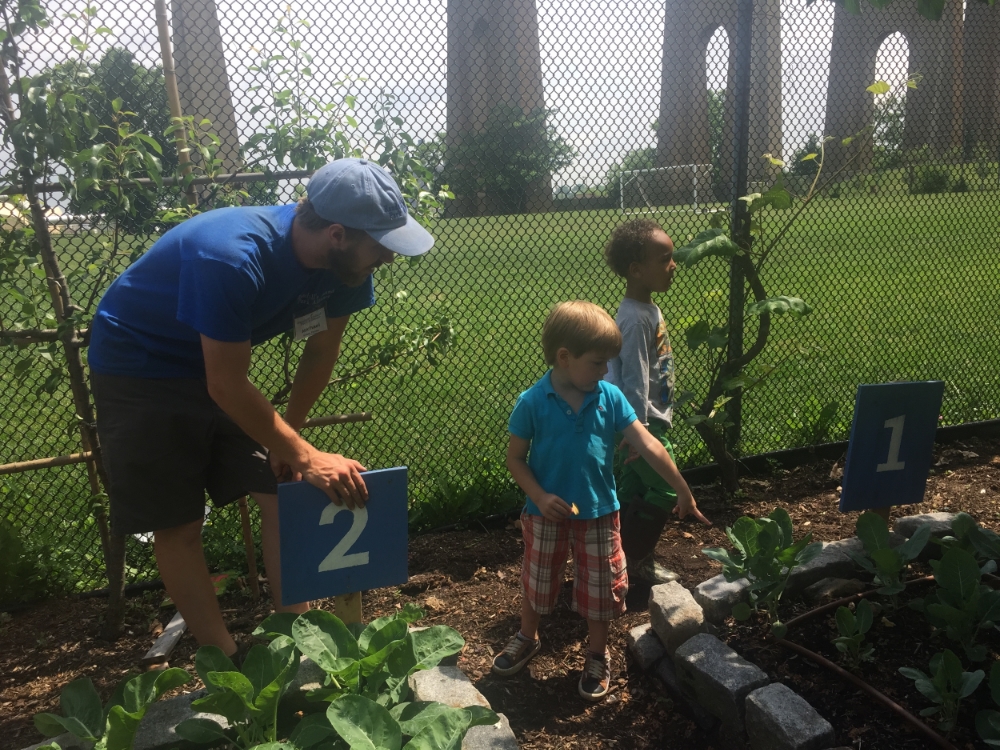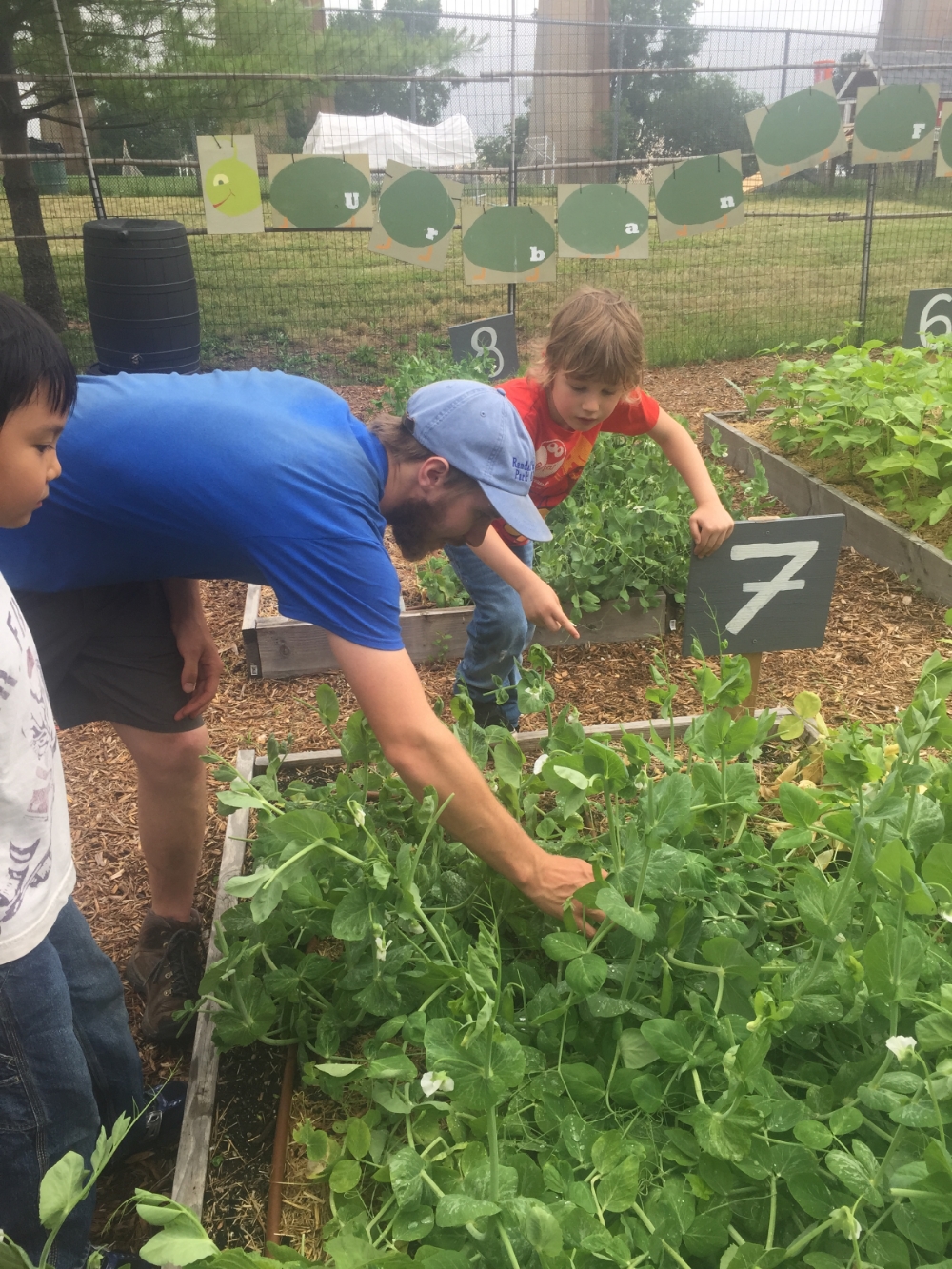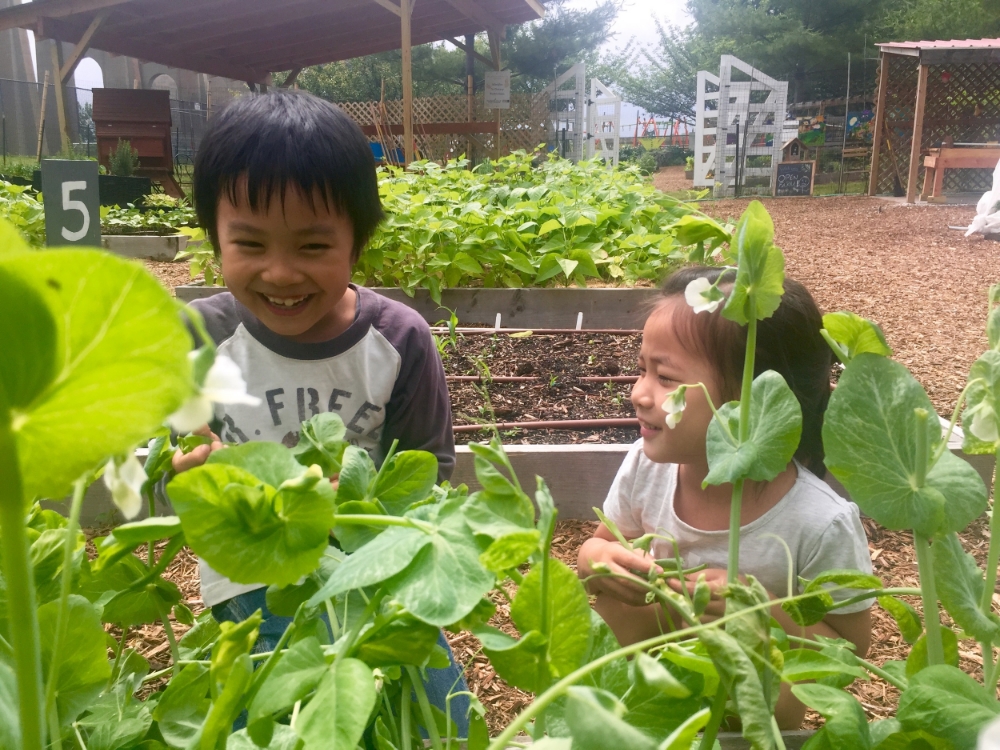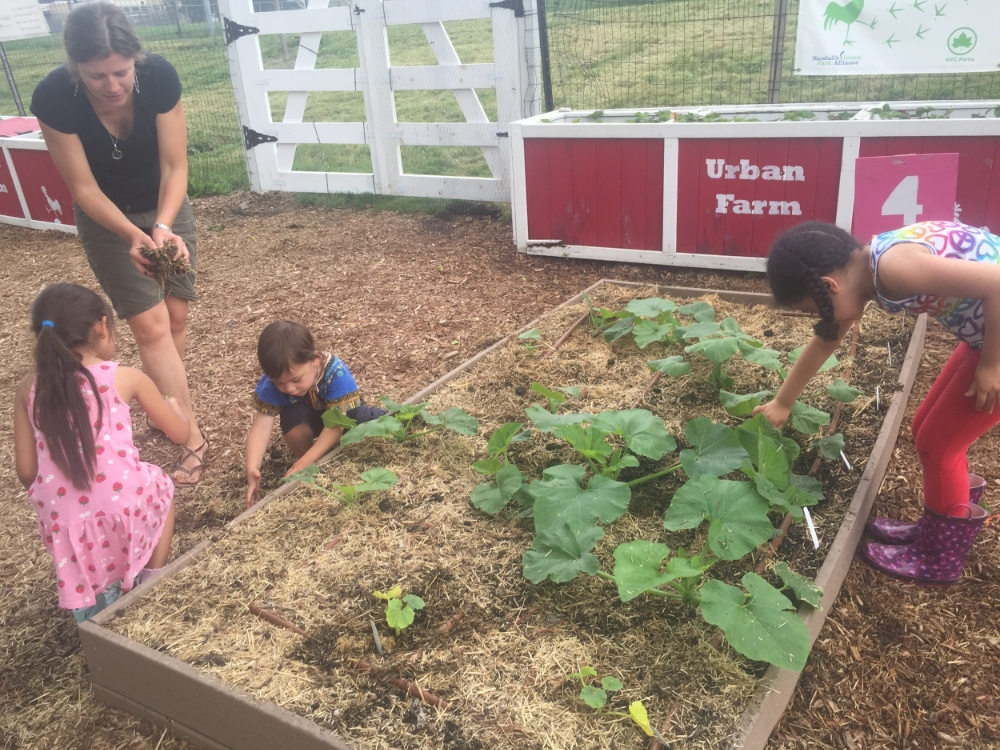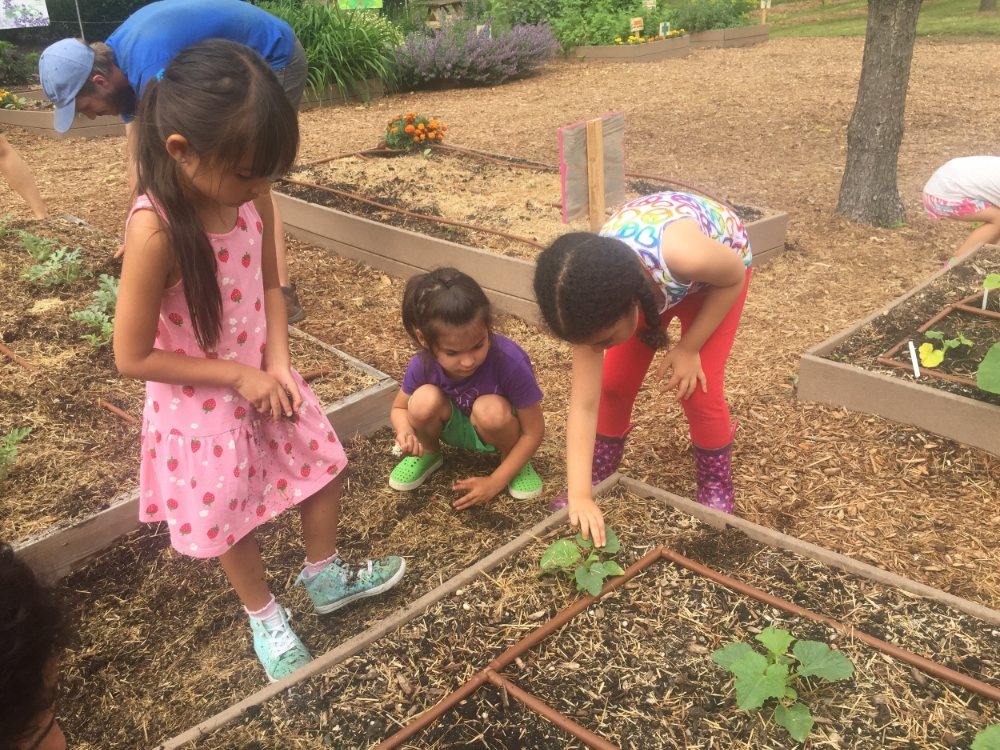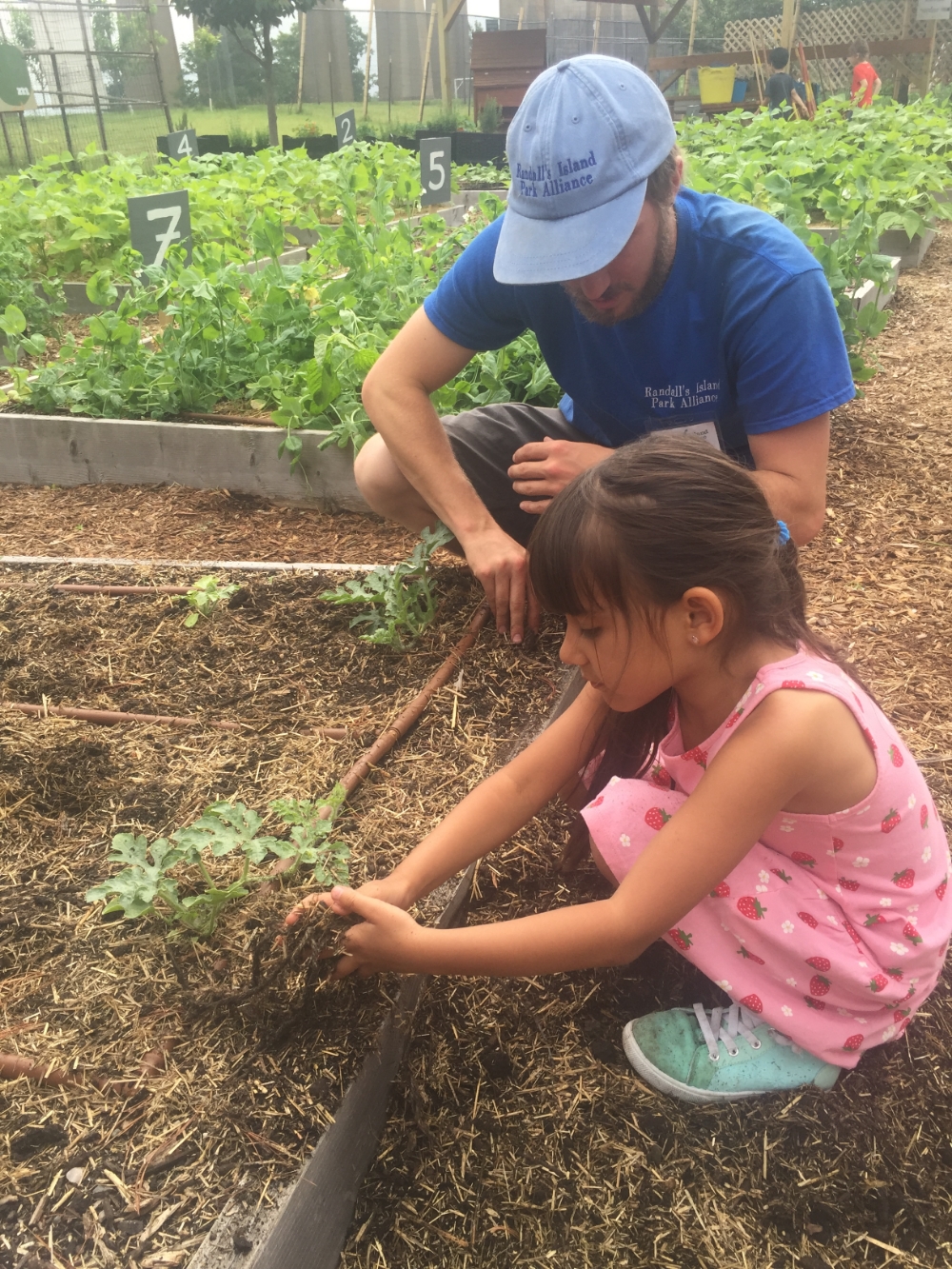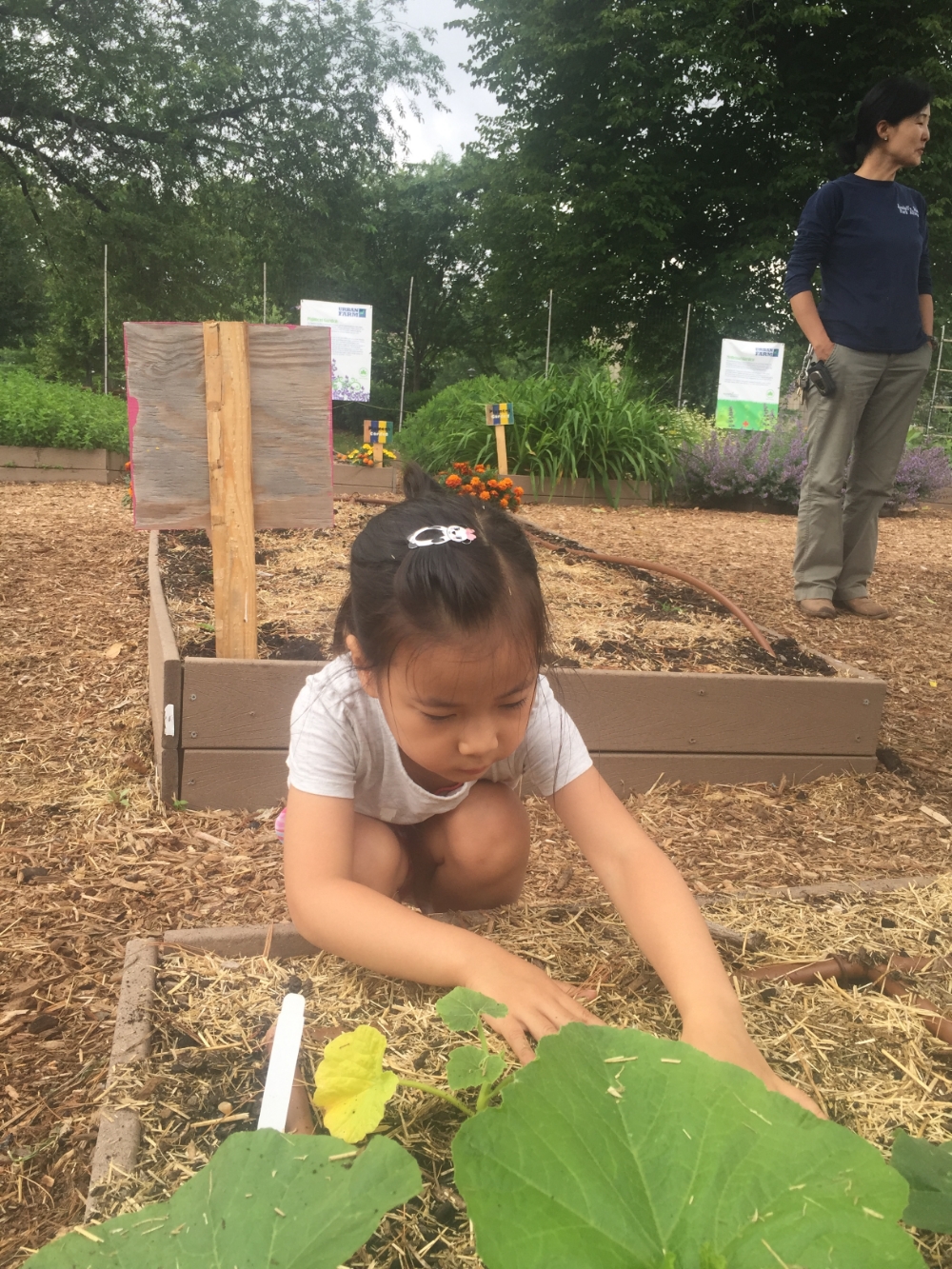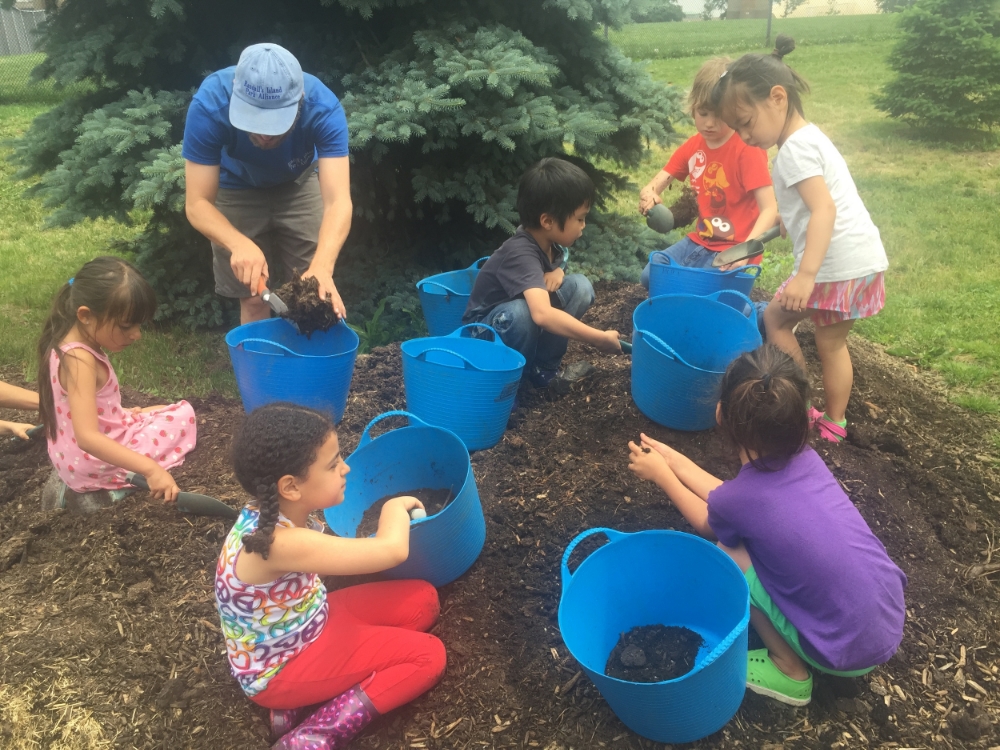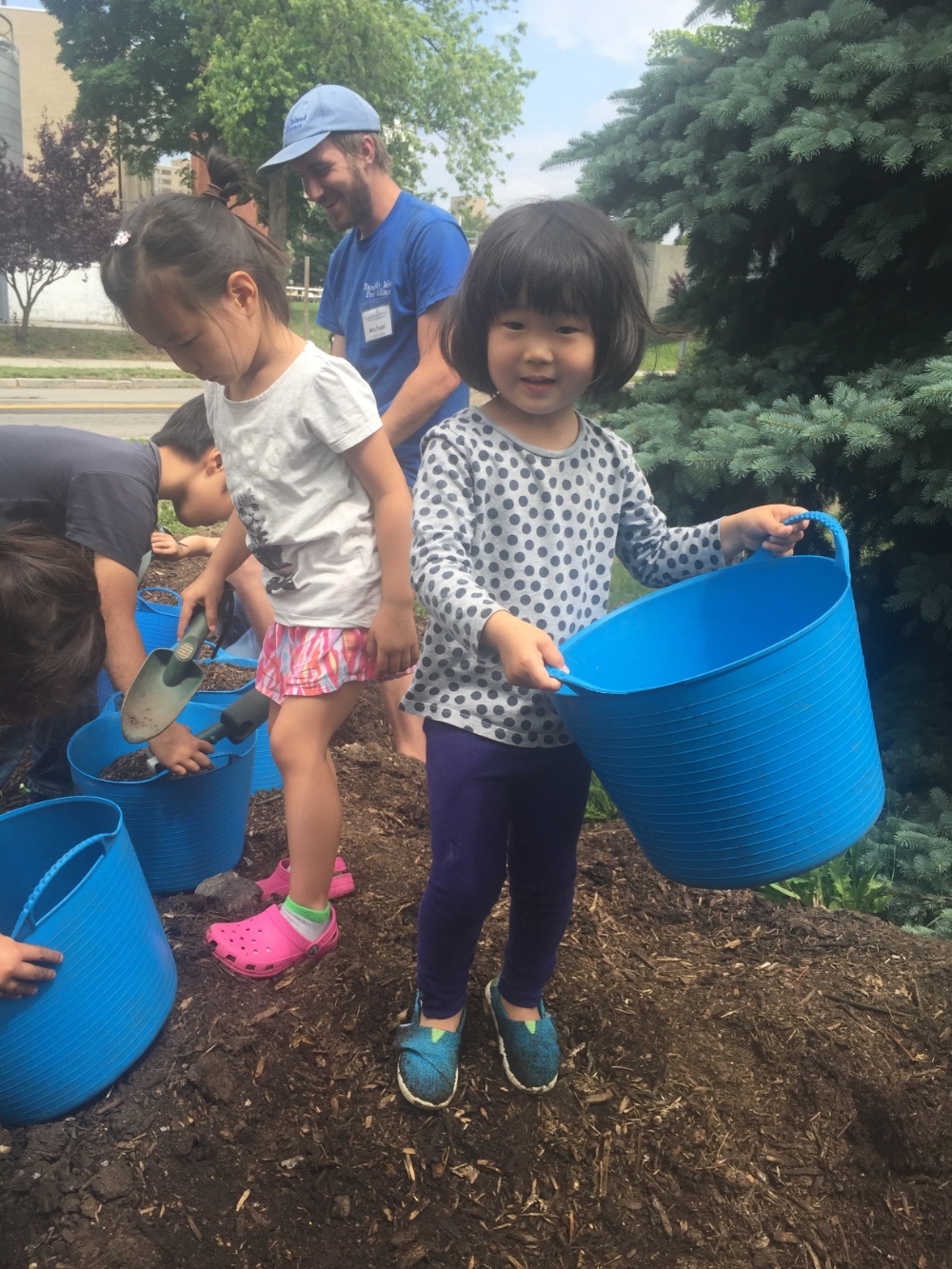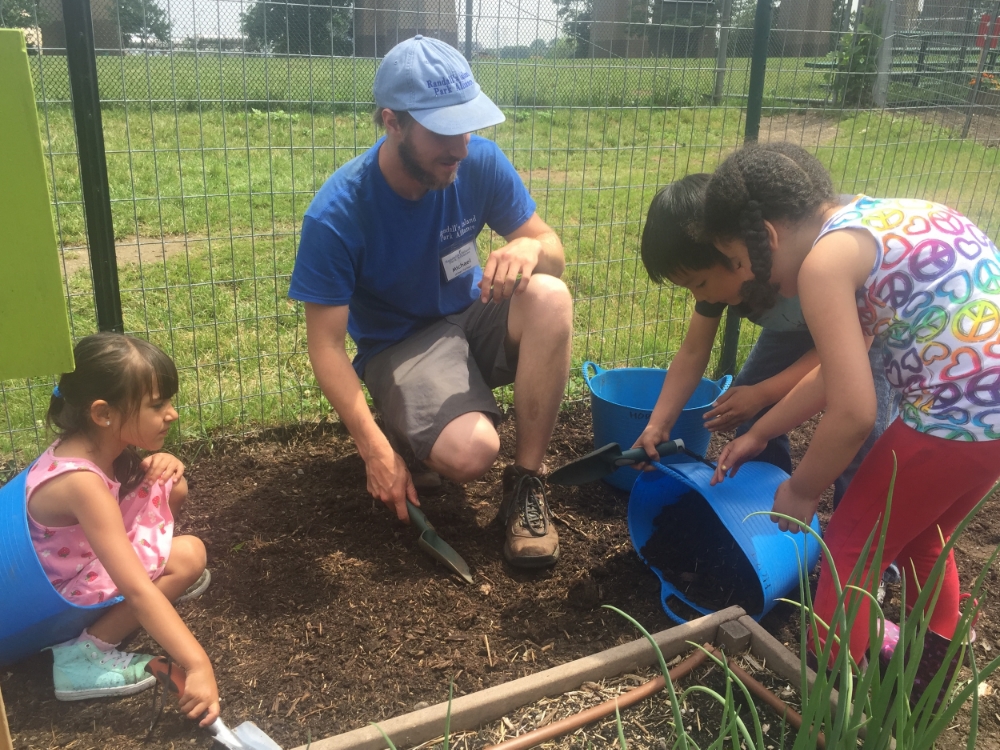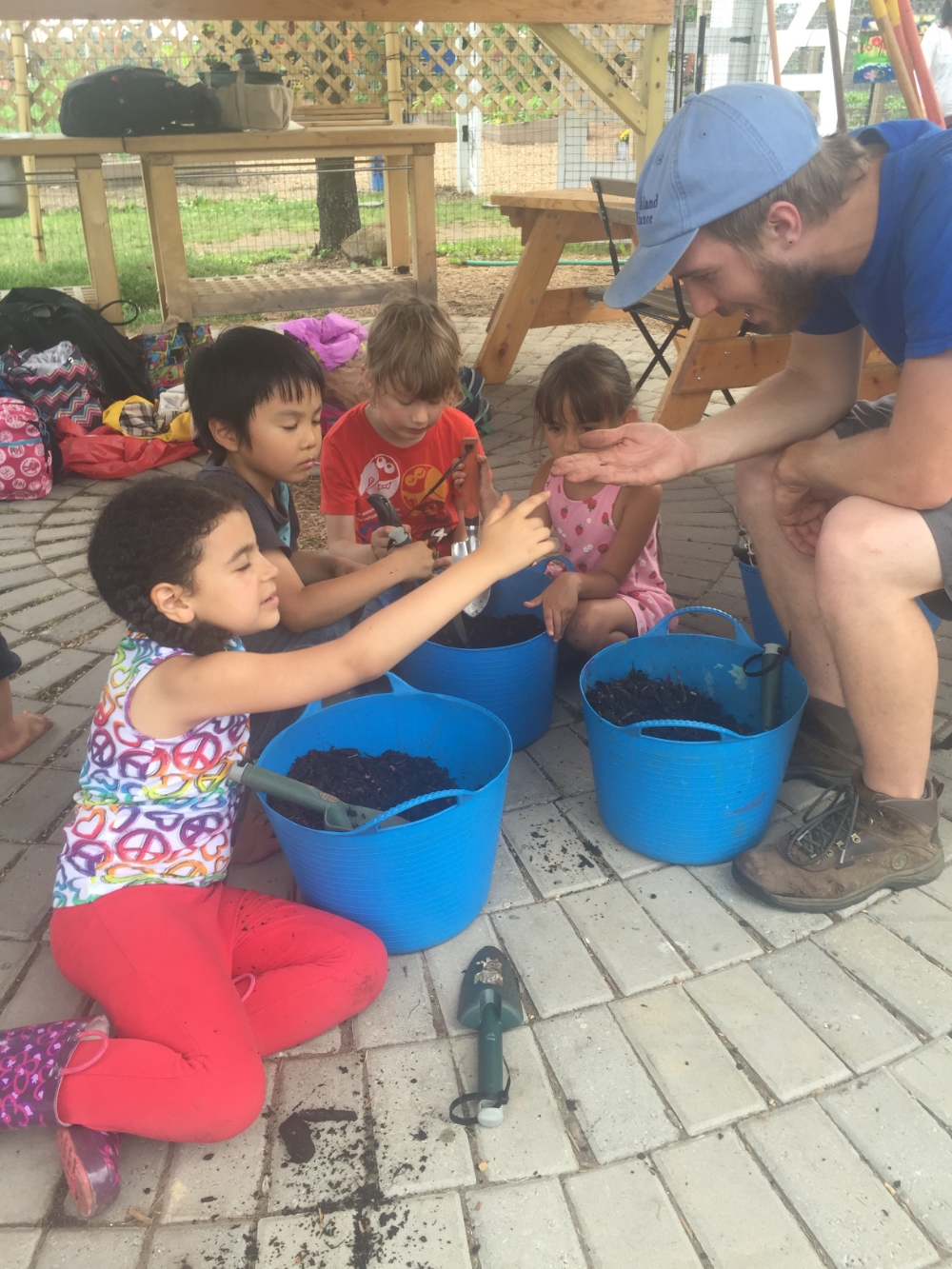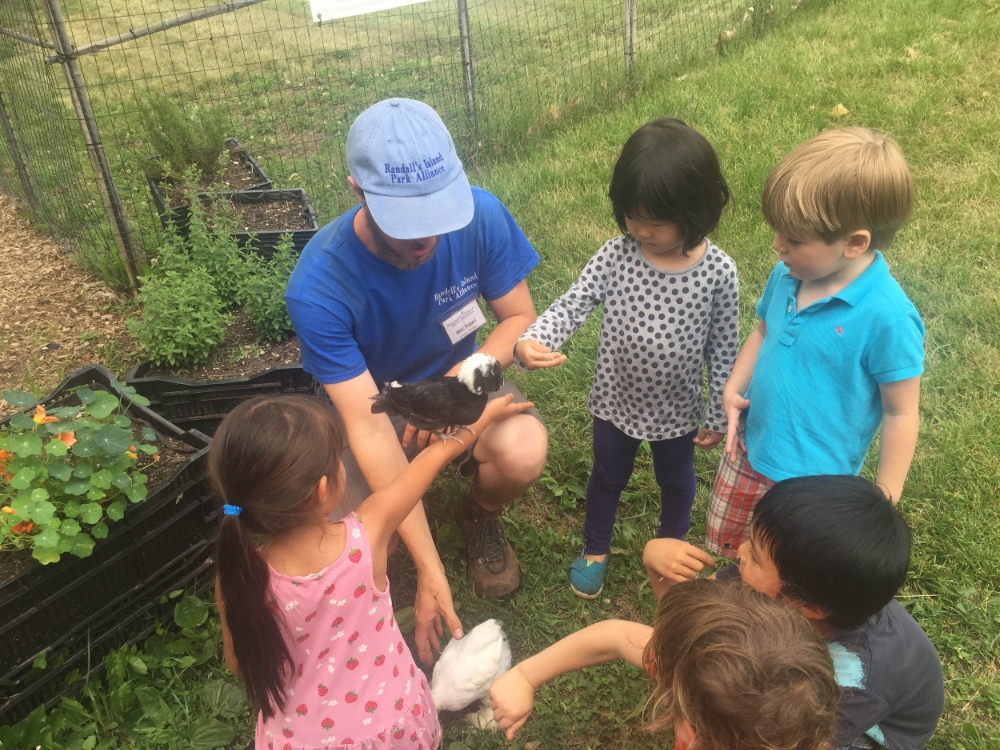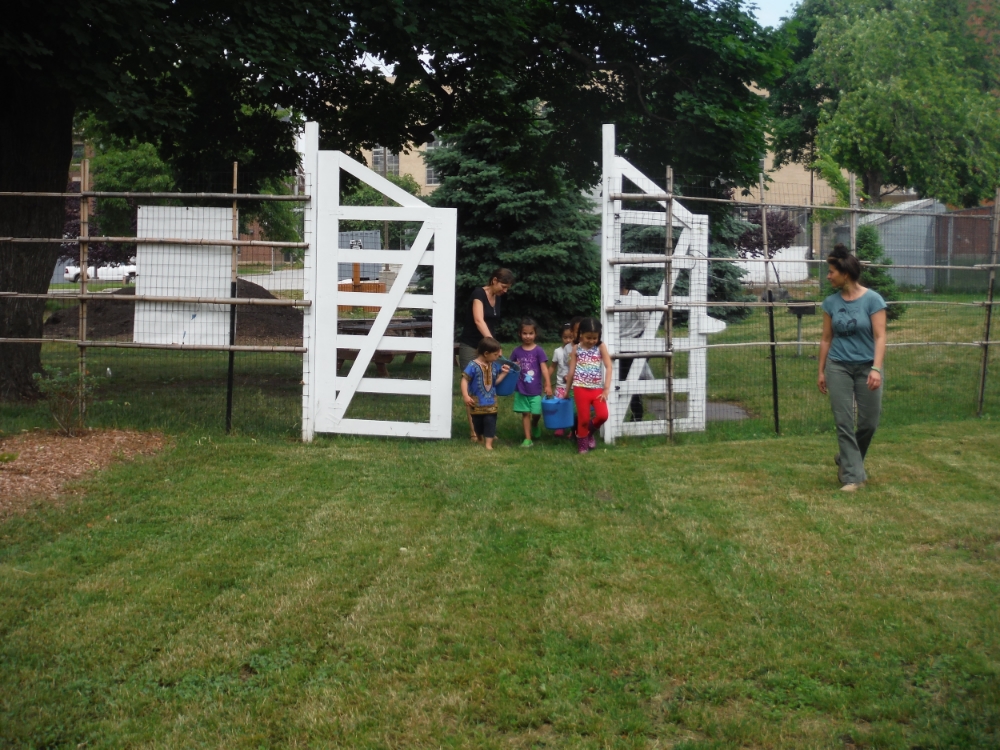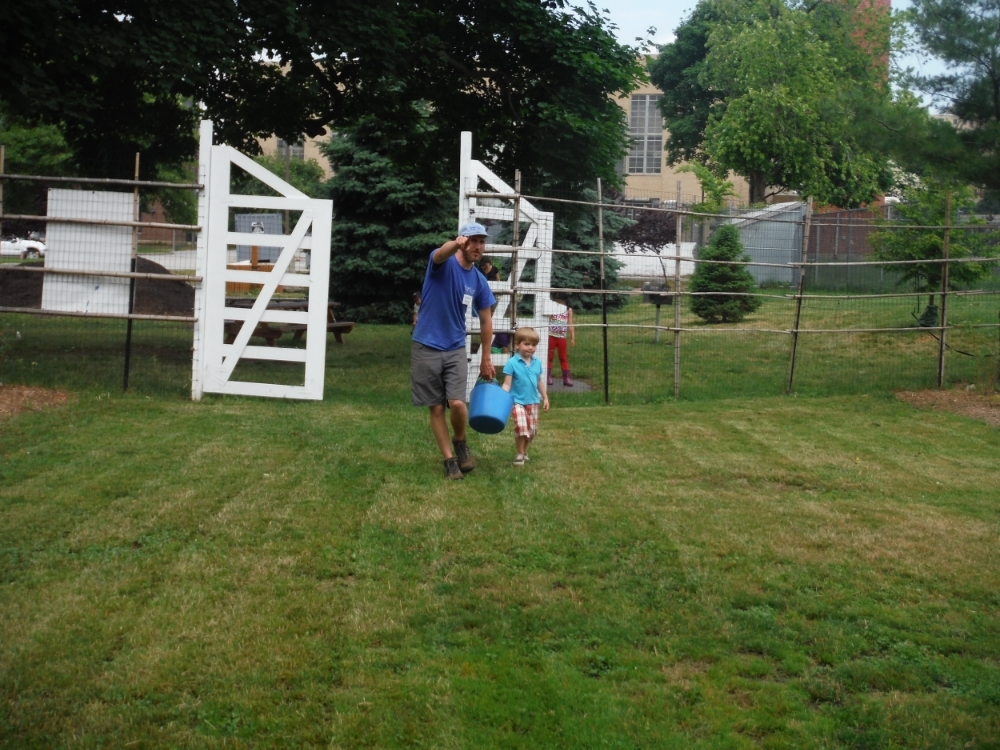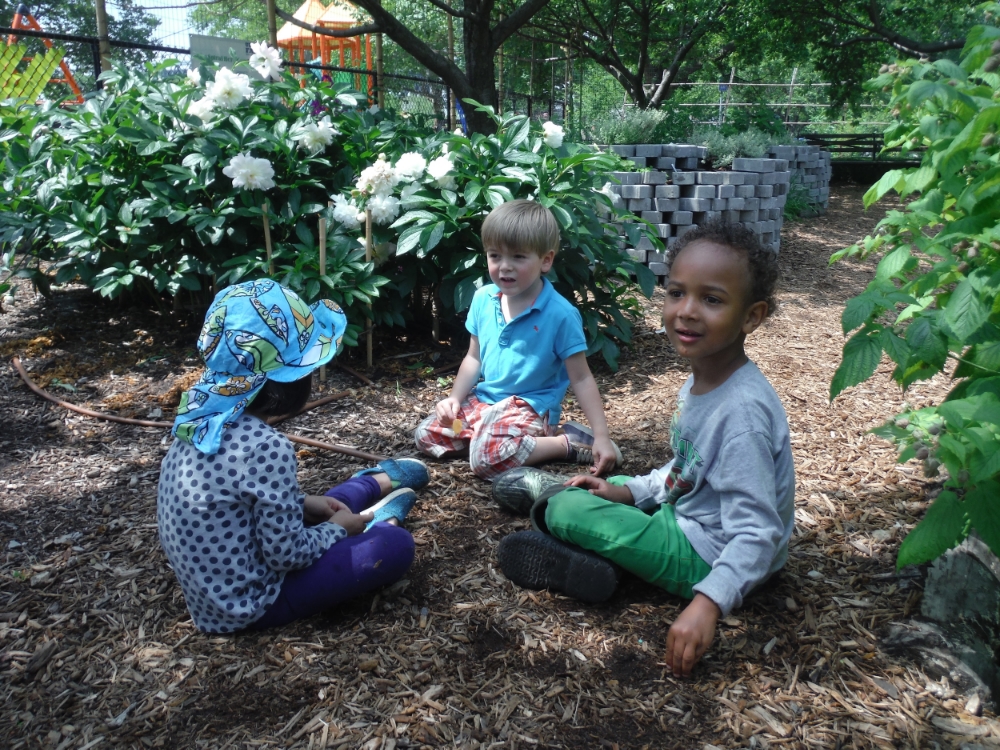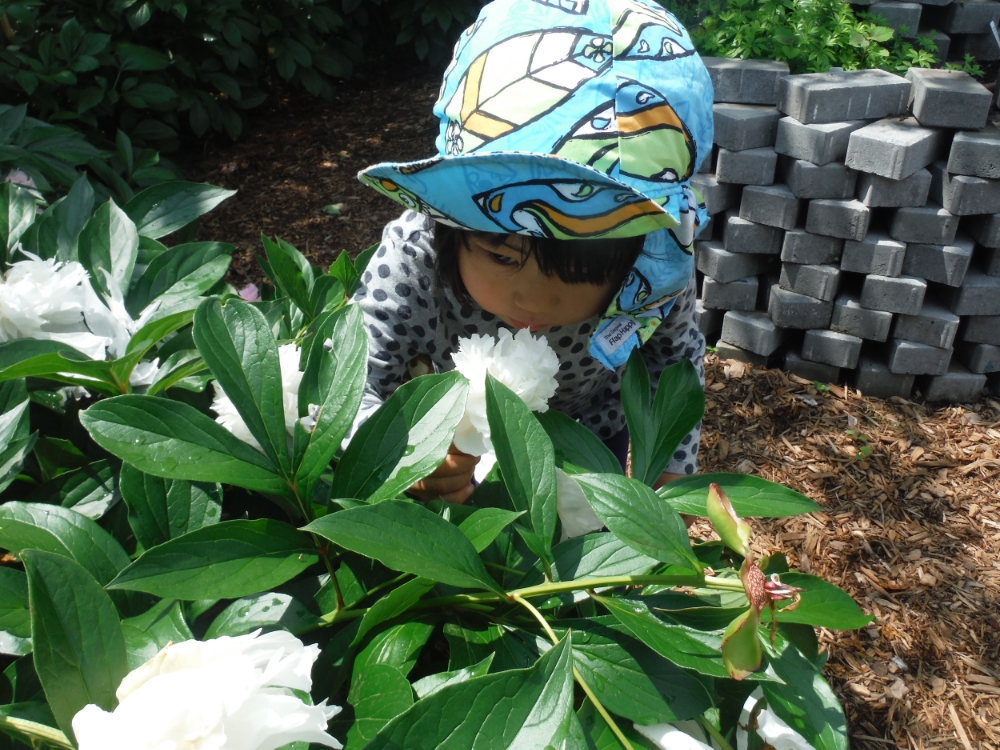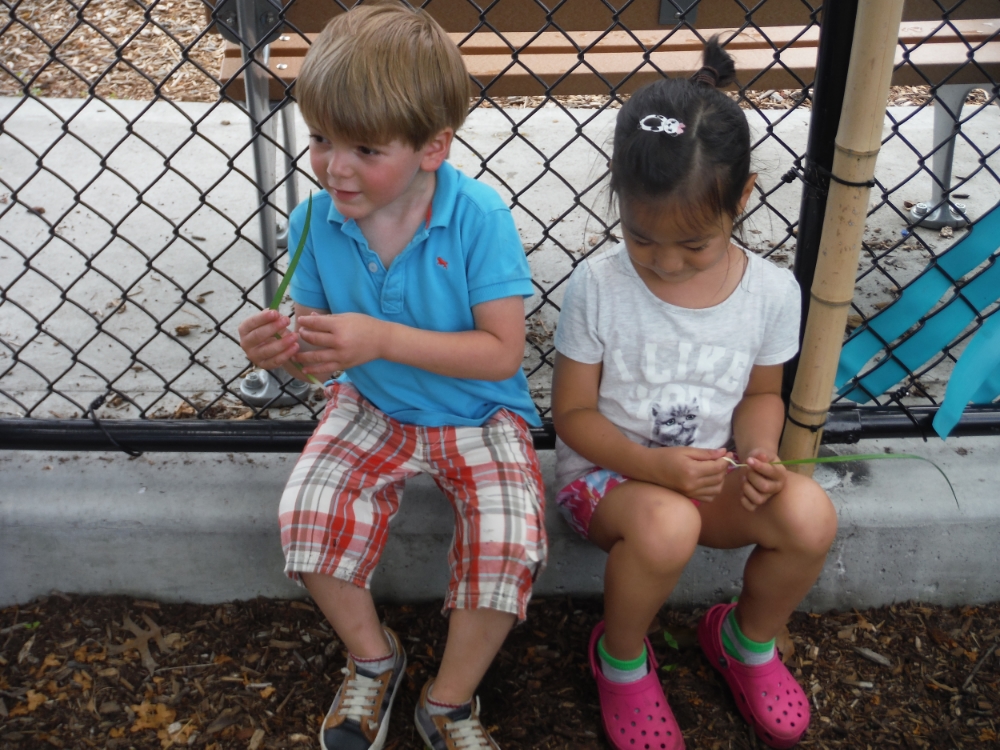 Farmer Michael welcomed us back to Randall's Island Urban Farm on Tuesday. Several of the garden beds needed mulch, and we got busy getting dirt under our fingernails! We especially enjoyed climbing up the big mulch pile and refilling our buckets. We still had plenty of opportunities for picking and snacking on farm-fresh produce; peapods were a Pono favorite! Later, Michael invited us to look for and examine various insects we found wriggling in one of the buckets of mulch. We ended our visit with a picnic lunch and fun on the playground, before hopping on the Q35 and heading back to Harlem.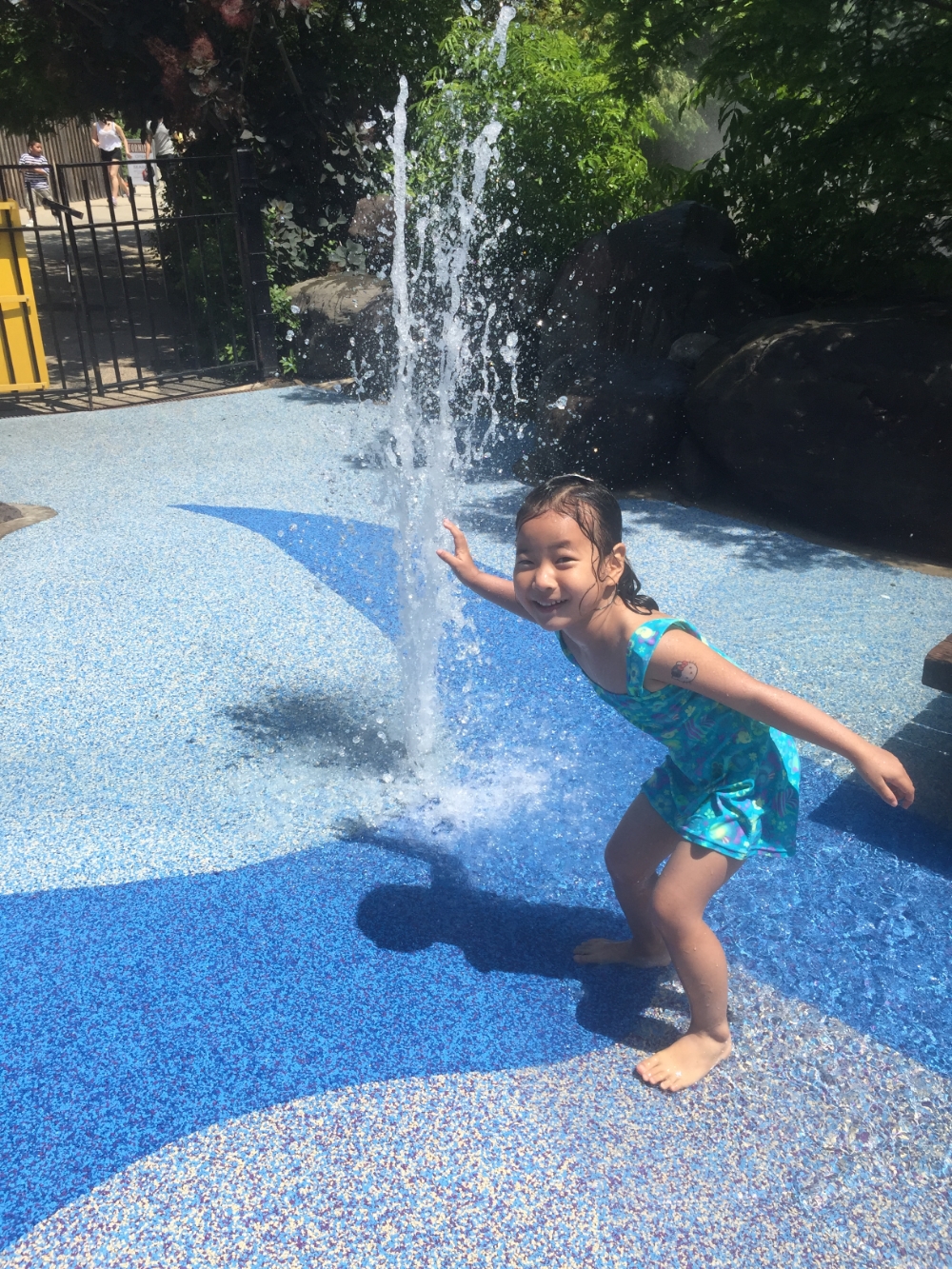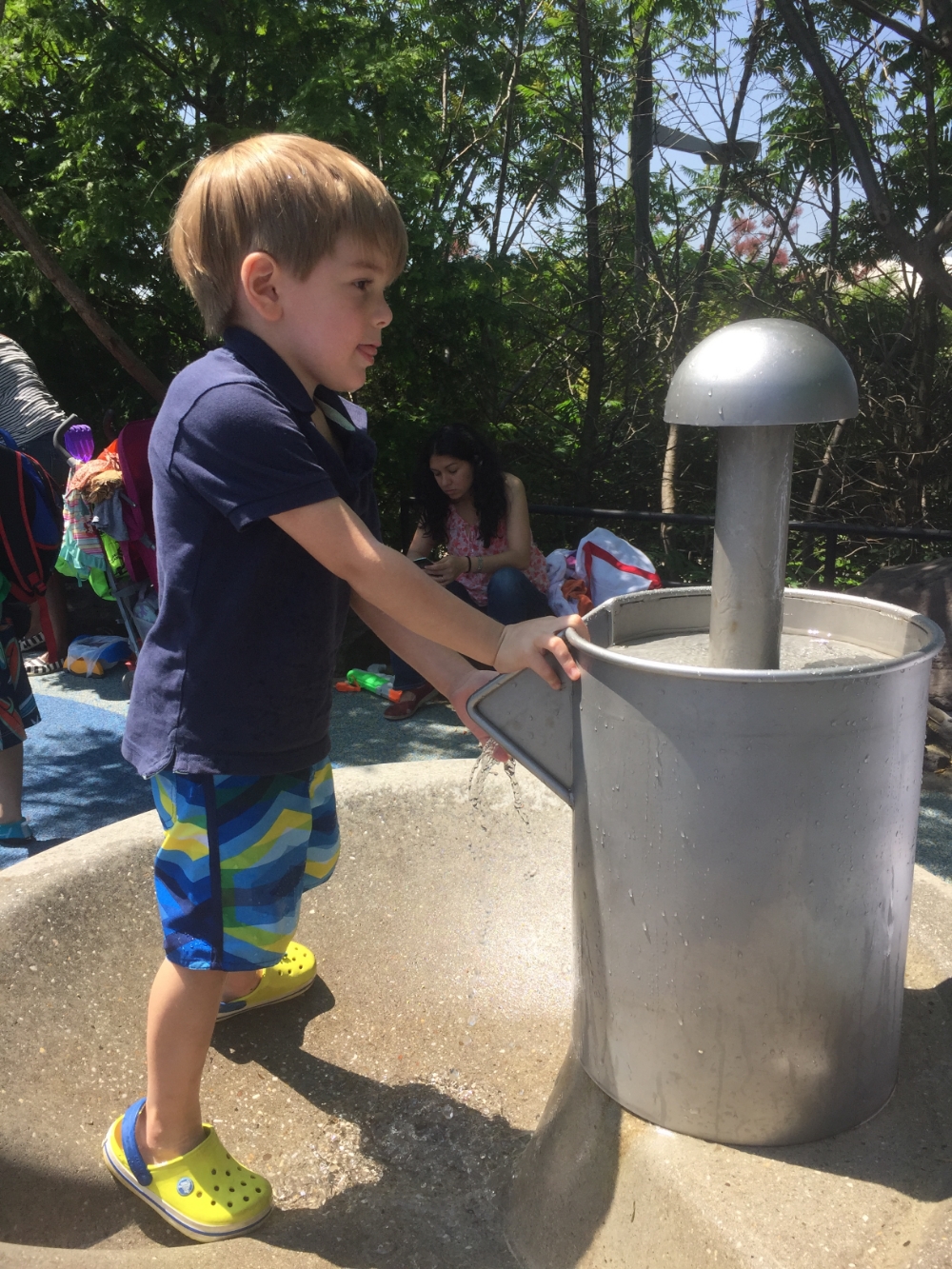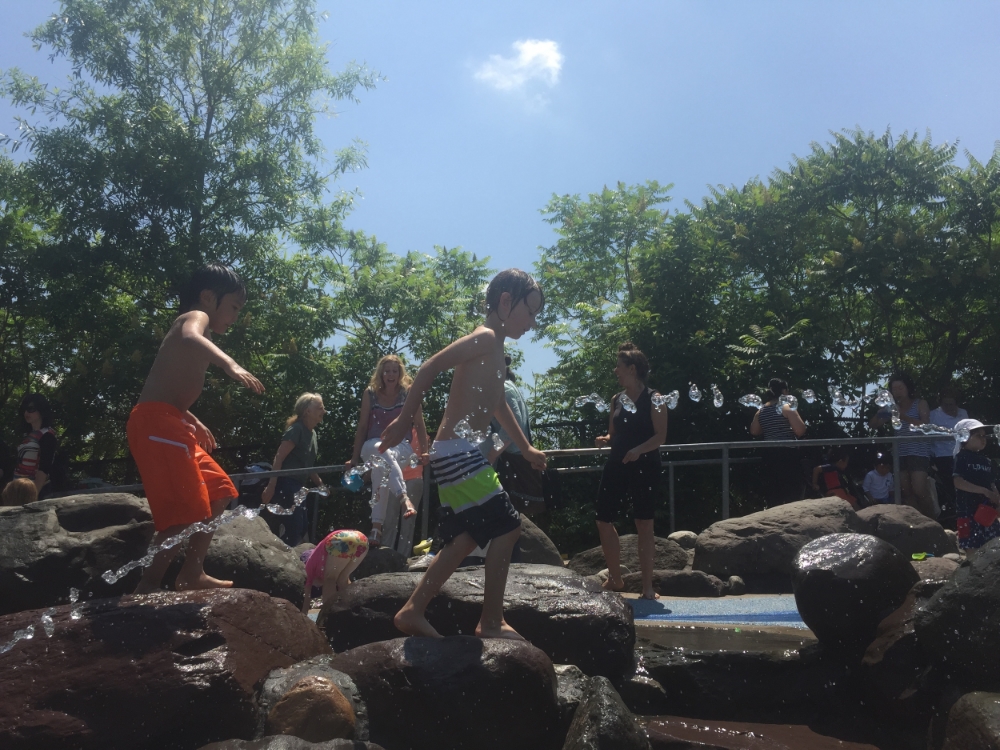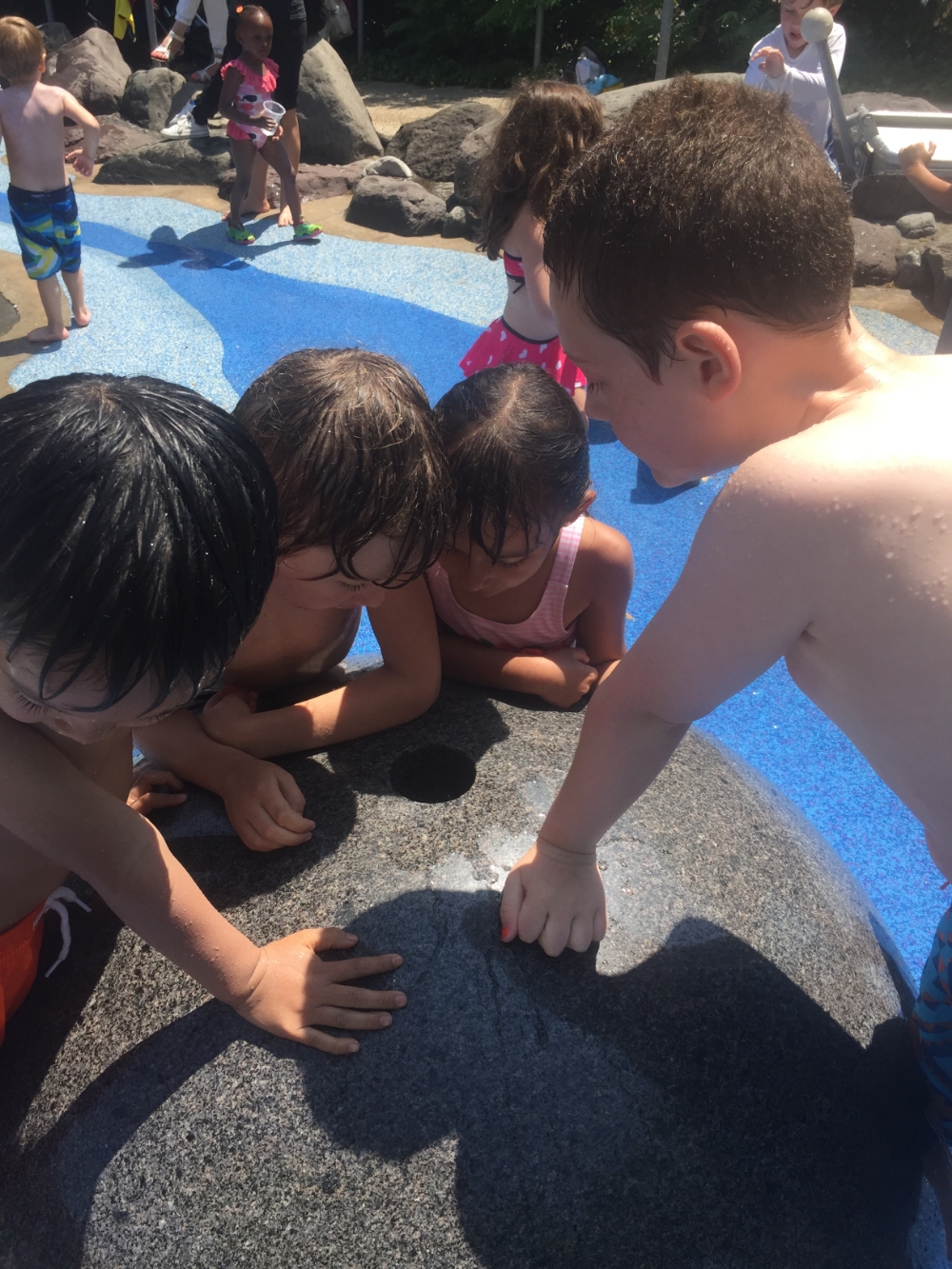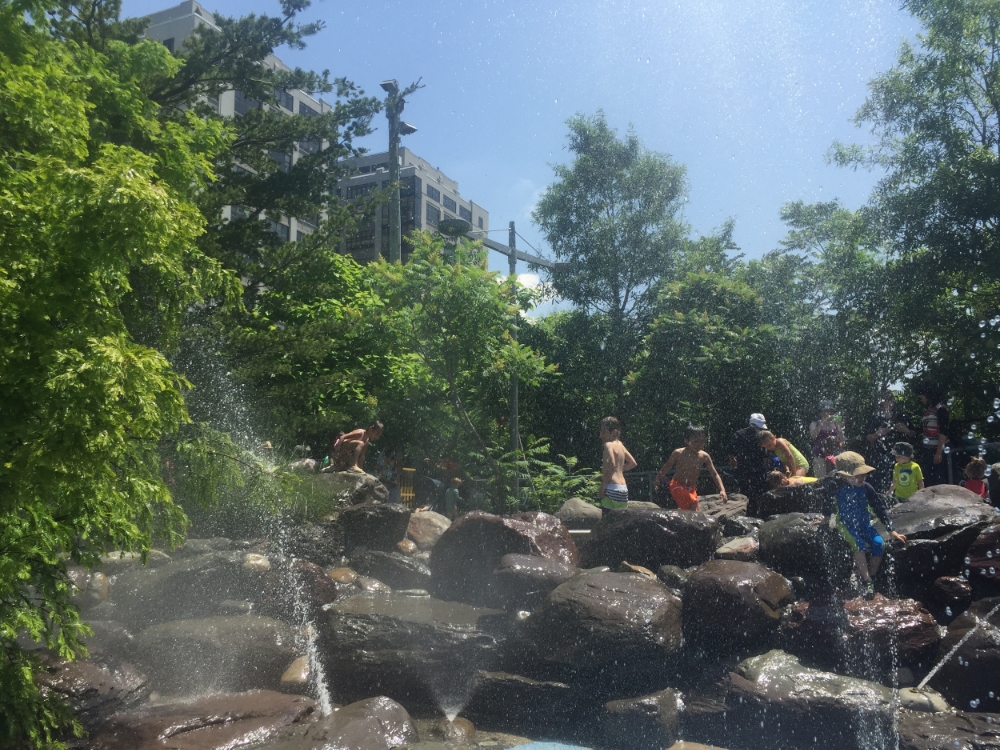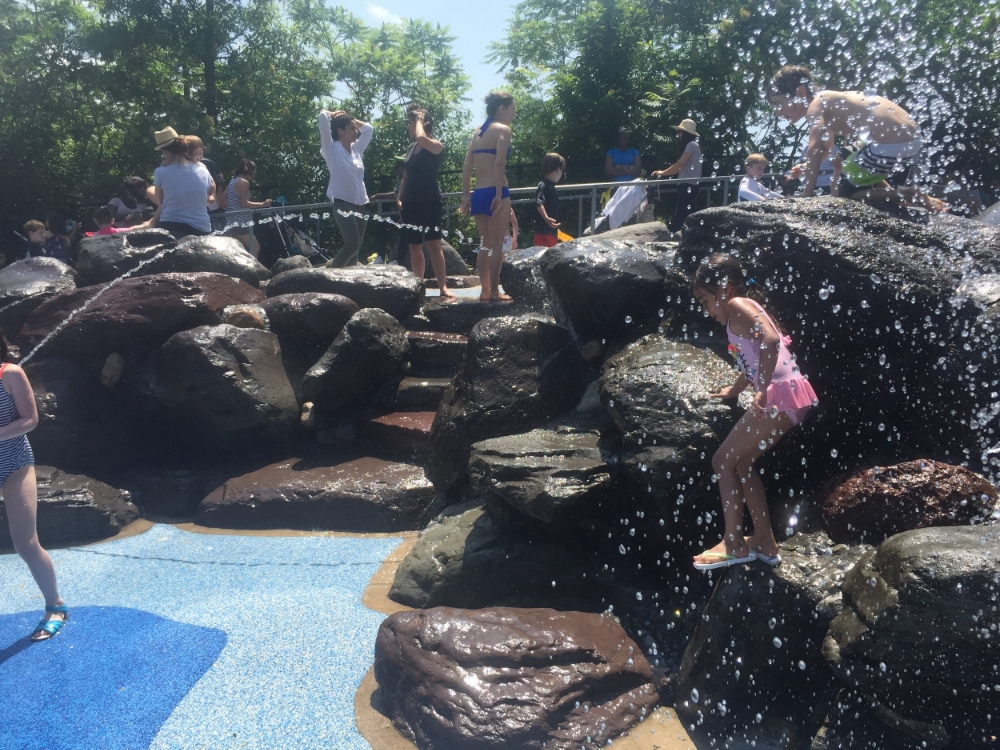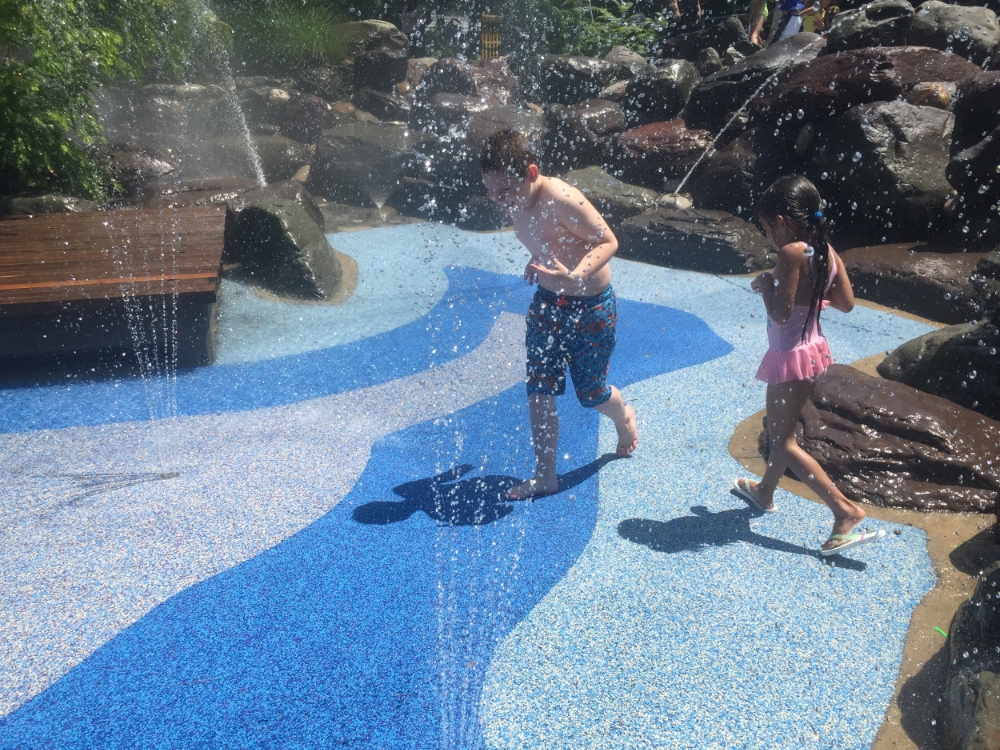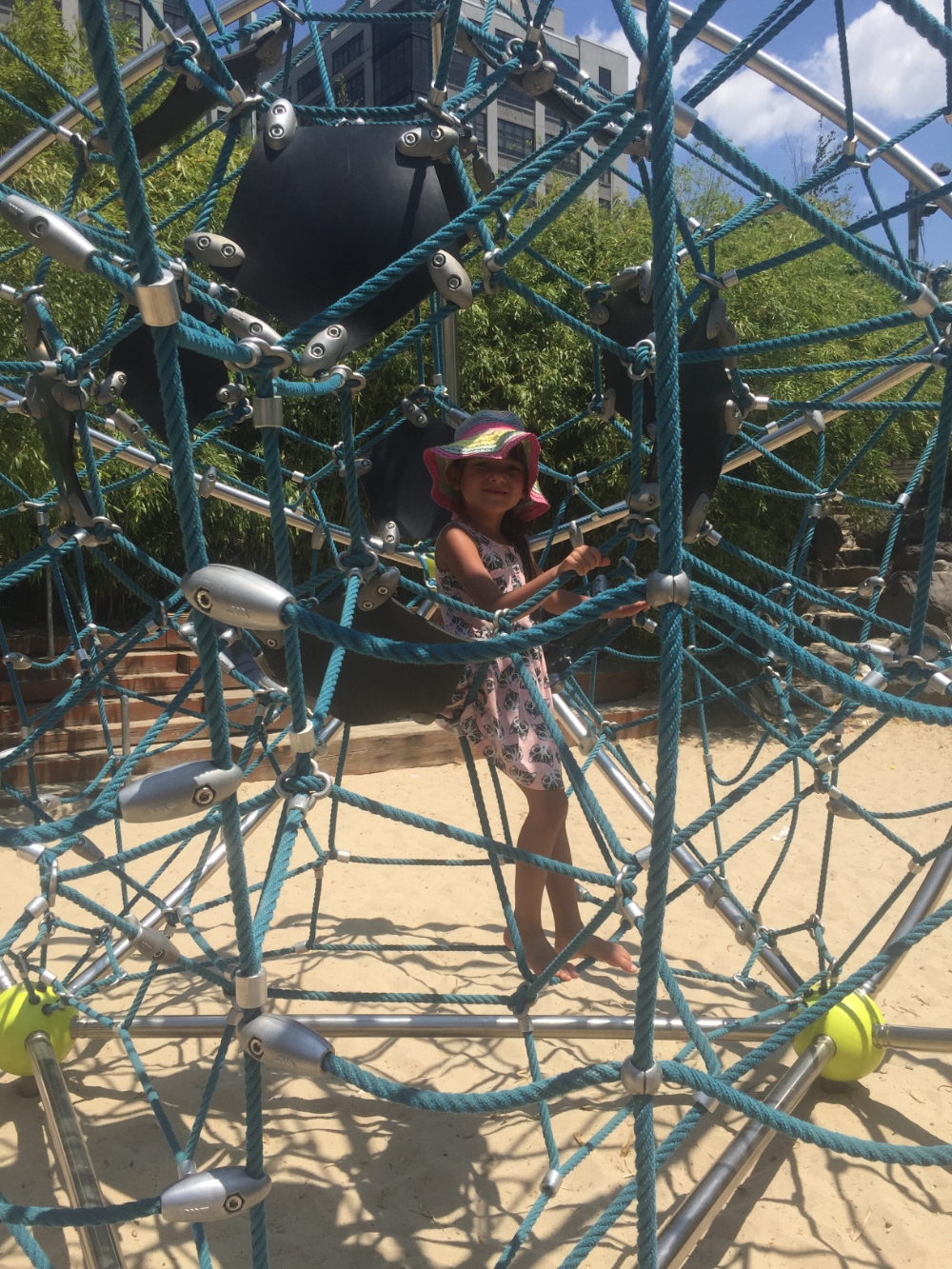 On Wednesday, we luxuriated in the warm weather and sunshine during our trip to Pier 6 at Brooklyn Bridge Park. The playgrounds at Pier 6 feel like secret hideouts, each one with a different theme. The children first visited The Water Lab, where they splashed in the sprinklers and man-made streams. After lunch, it was off to Slide Mountain, where huge slides (even one in a teepee) entertained the kids. The trip finished up in Swing Valley, where the Pono friends played on all kinds of fun swings. We rode the train back to school, sun-kissed and happy.
Comic Book Fridays…
Comic Book Fridays wrapped this week with a major effort from all involved. Jasper, Roly, Sulaf, and Towa have done so much, so quickly under Julietta's guidance, and they are proud of what they have produced up to now. Next term will likely see them finishing this part of the long-range project! Congratulations!