Come and Follow Me
Our week featured mime and measuring, kickball and kung fu! And of course, much, much more!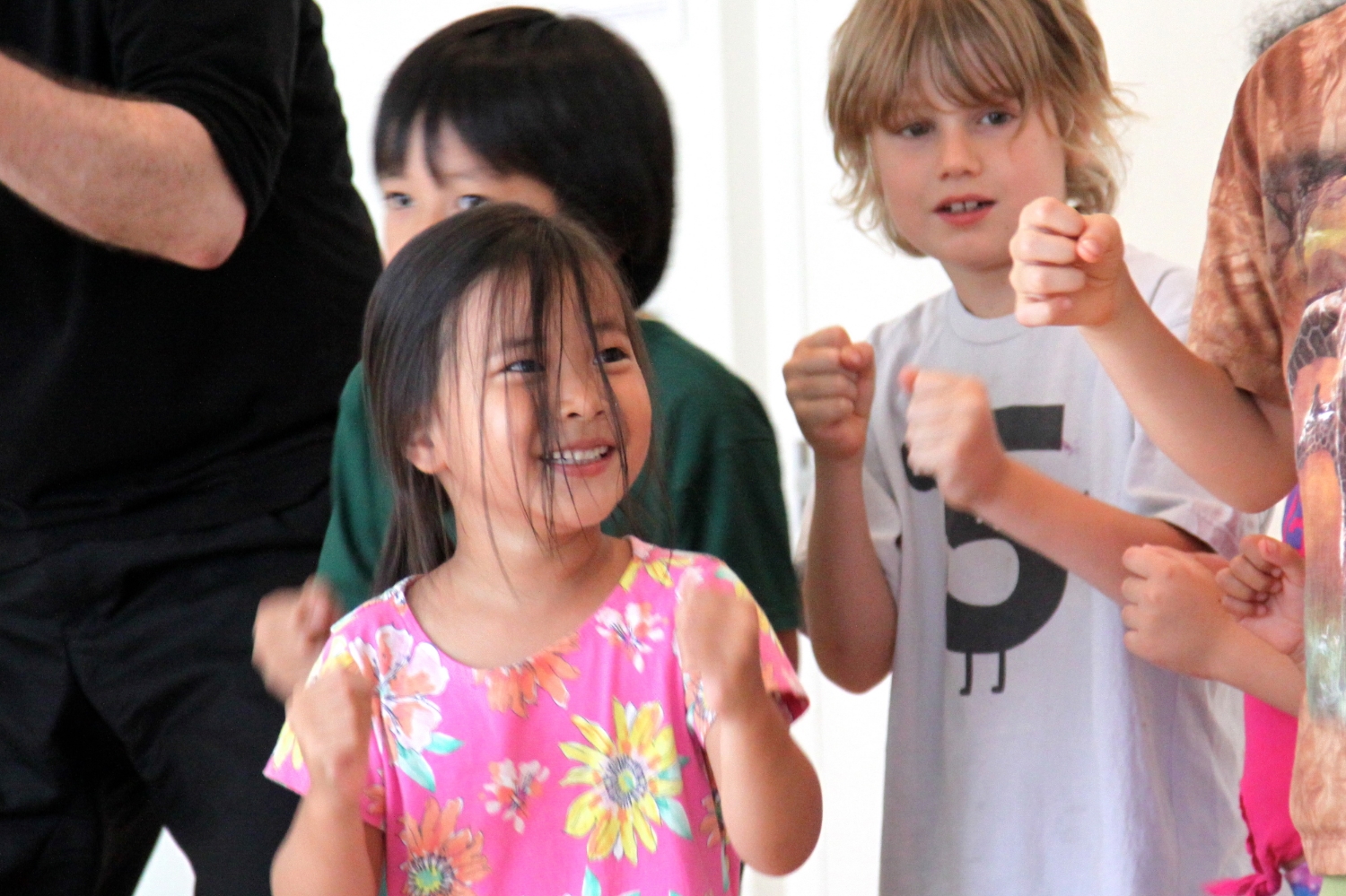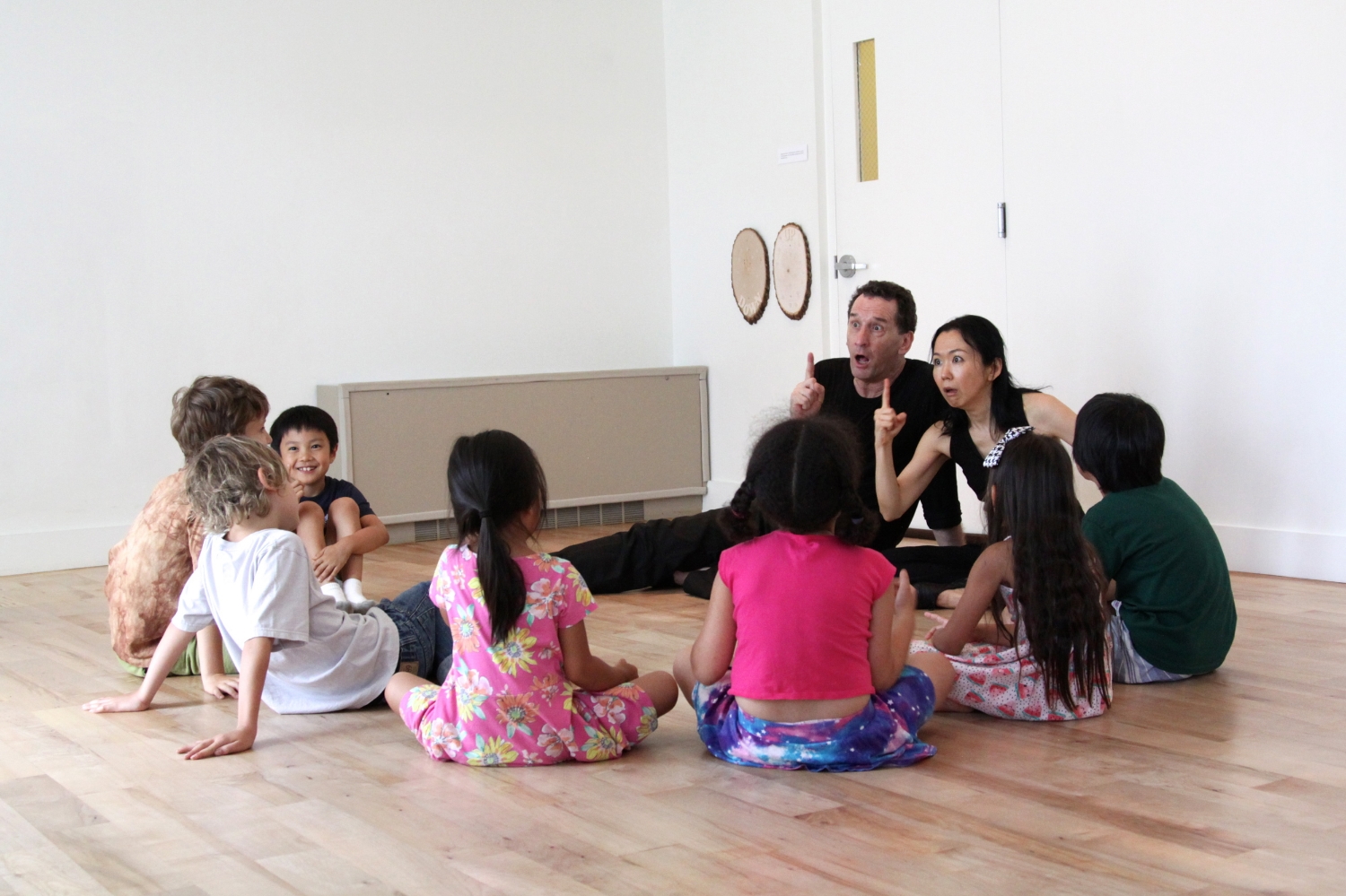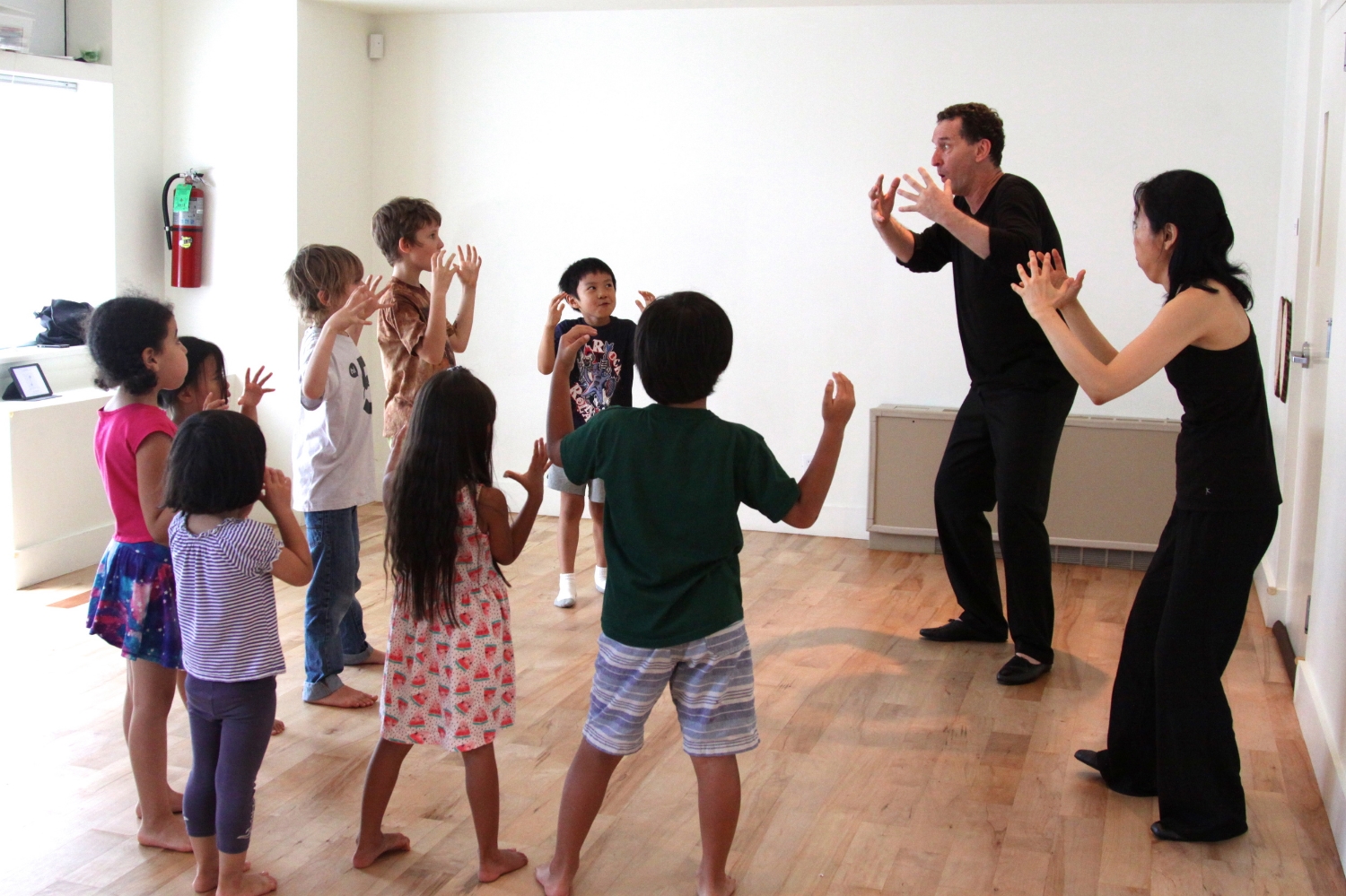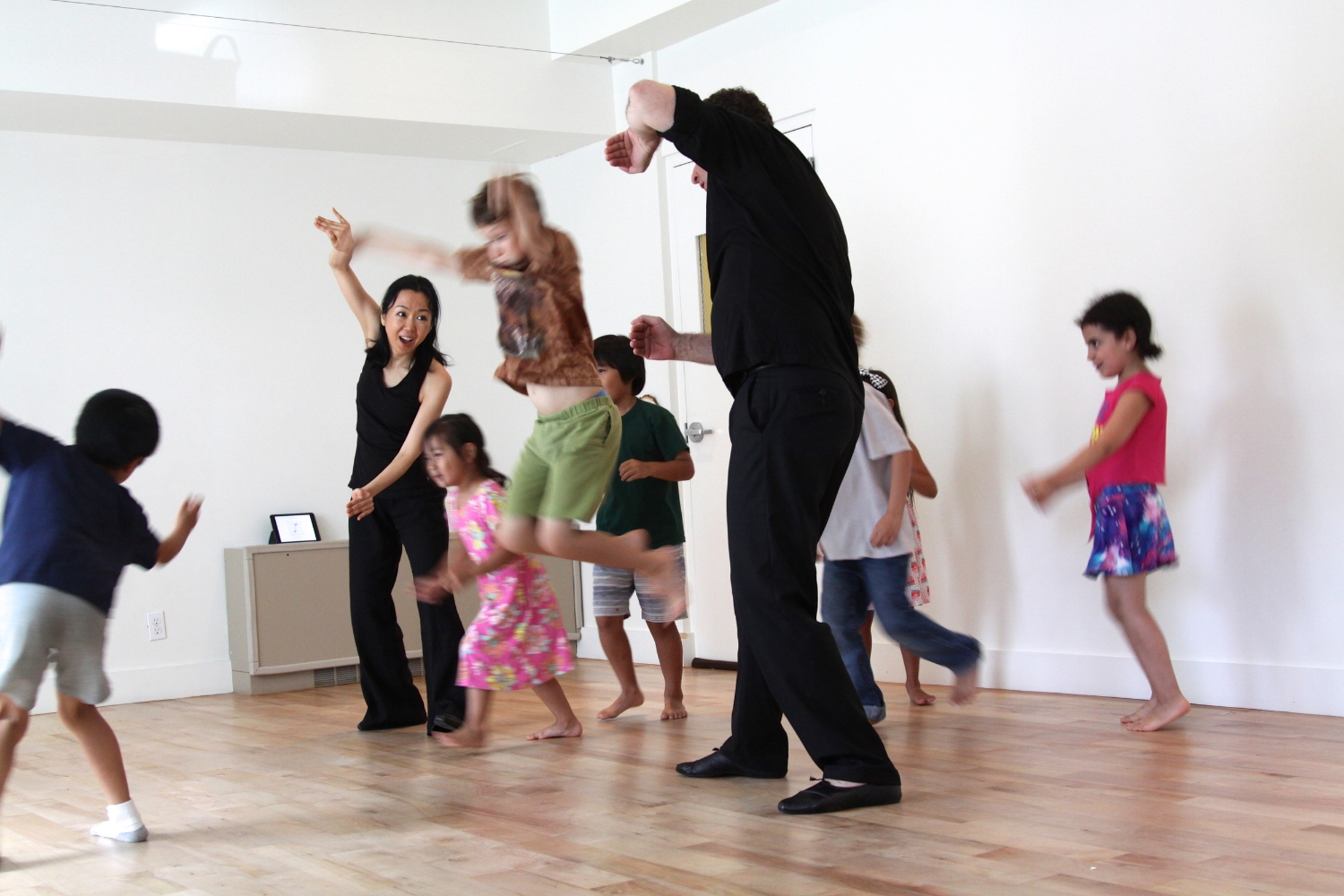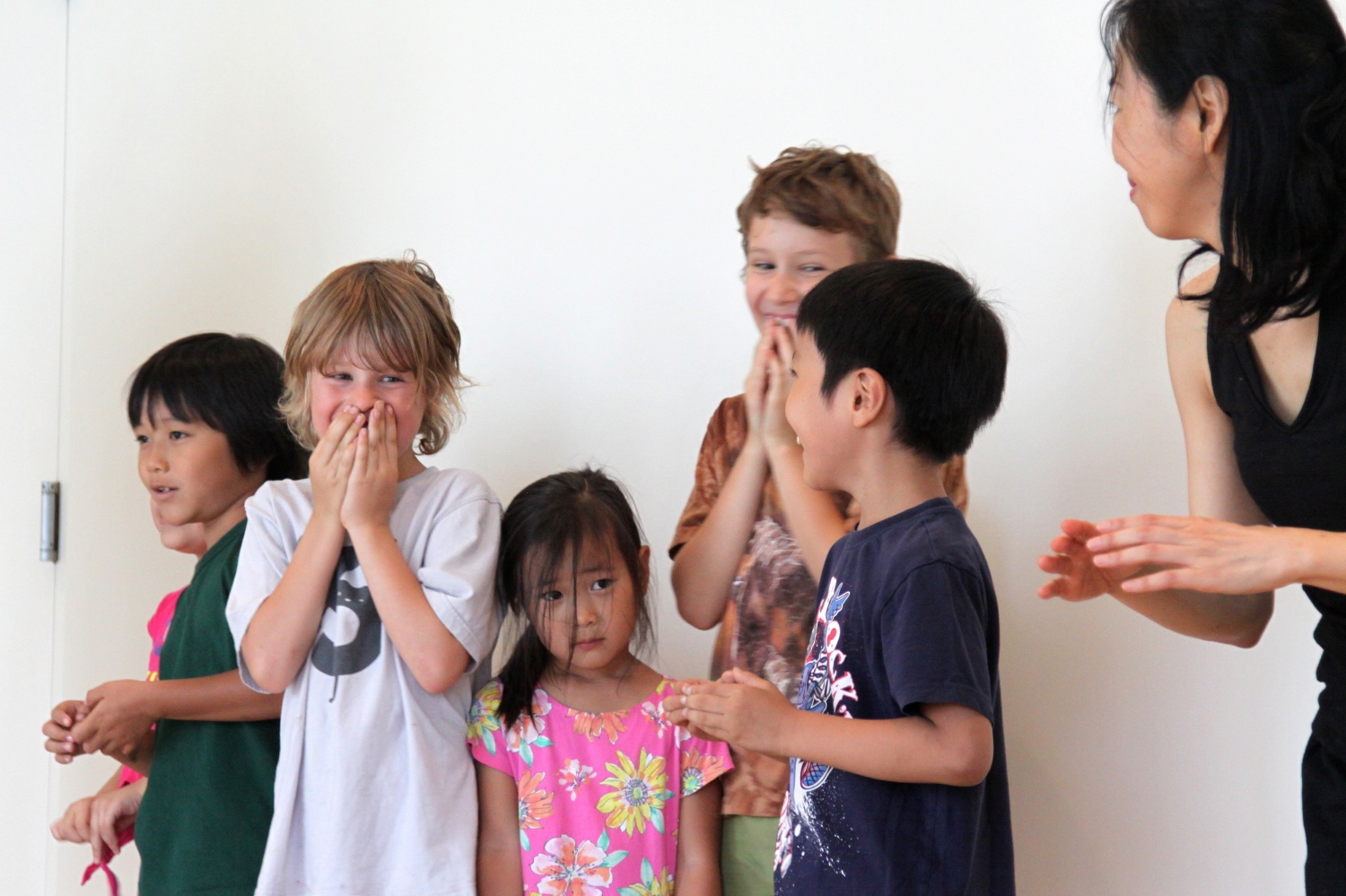 A highlight of our spring term was seeing The Funny Bones Mime Trio perform "The History of Modern Mime" at Lincoln Center. On Tuesday the Funny Bones' Gregg Goldston and Haruka Moriyama (a Pono parent) taught a class at Pono. What an honor to have these incredible artists as our teachers! Gregg and Haruka showed us how our bodies can express just as much as, and sometimes even more than, words. The children especially enjoyed miming a montage of movie highlights. They prowled like spies from Mission Impossible, rode the bow of the Titanic, and used the Force in best Star Wars fashion. Thank you, Gregg and Haruka, for sharing your talents with us!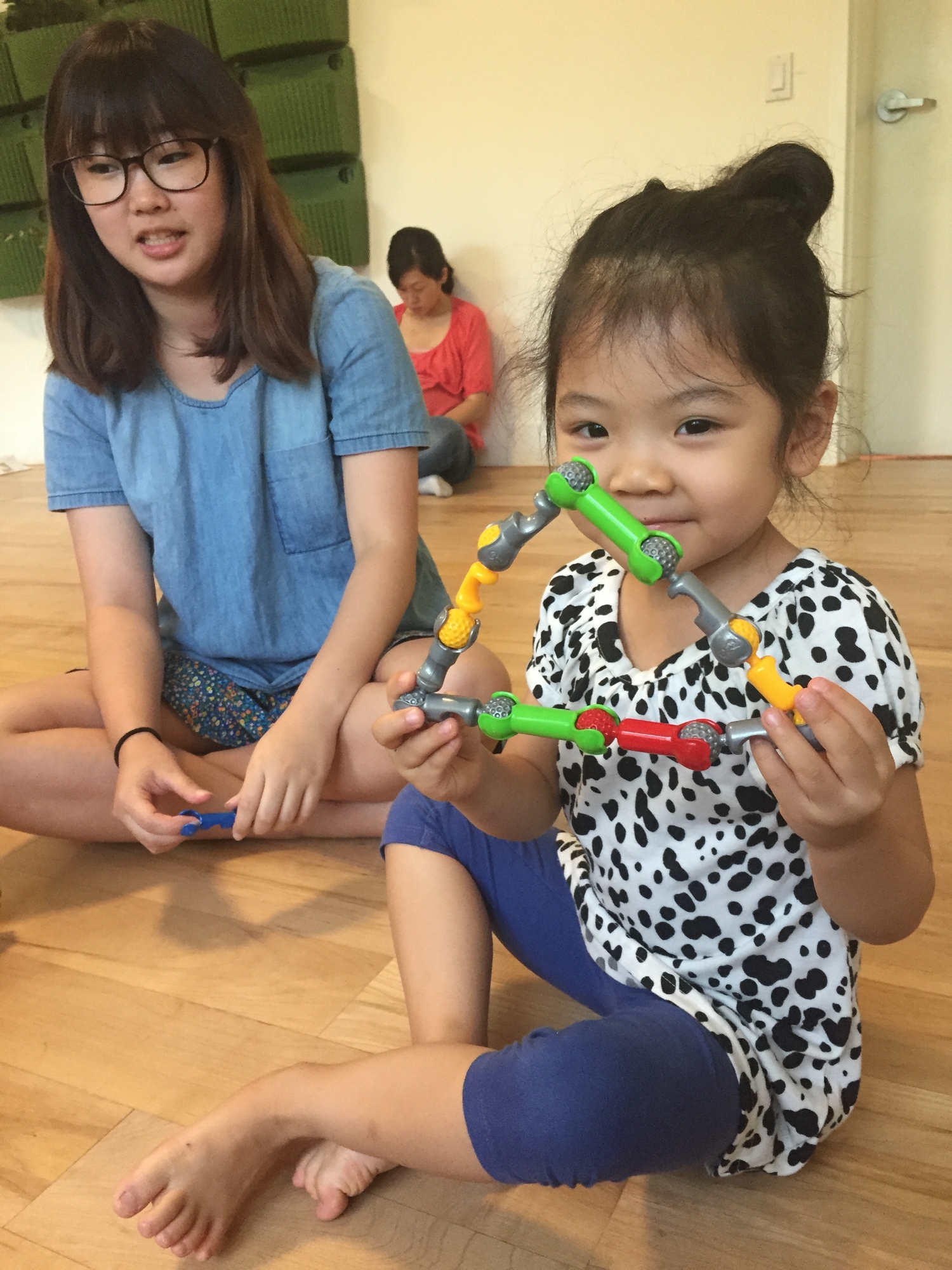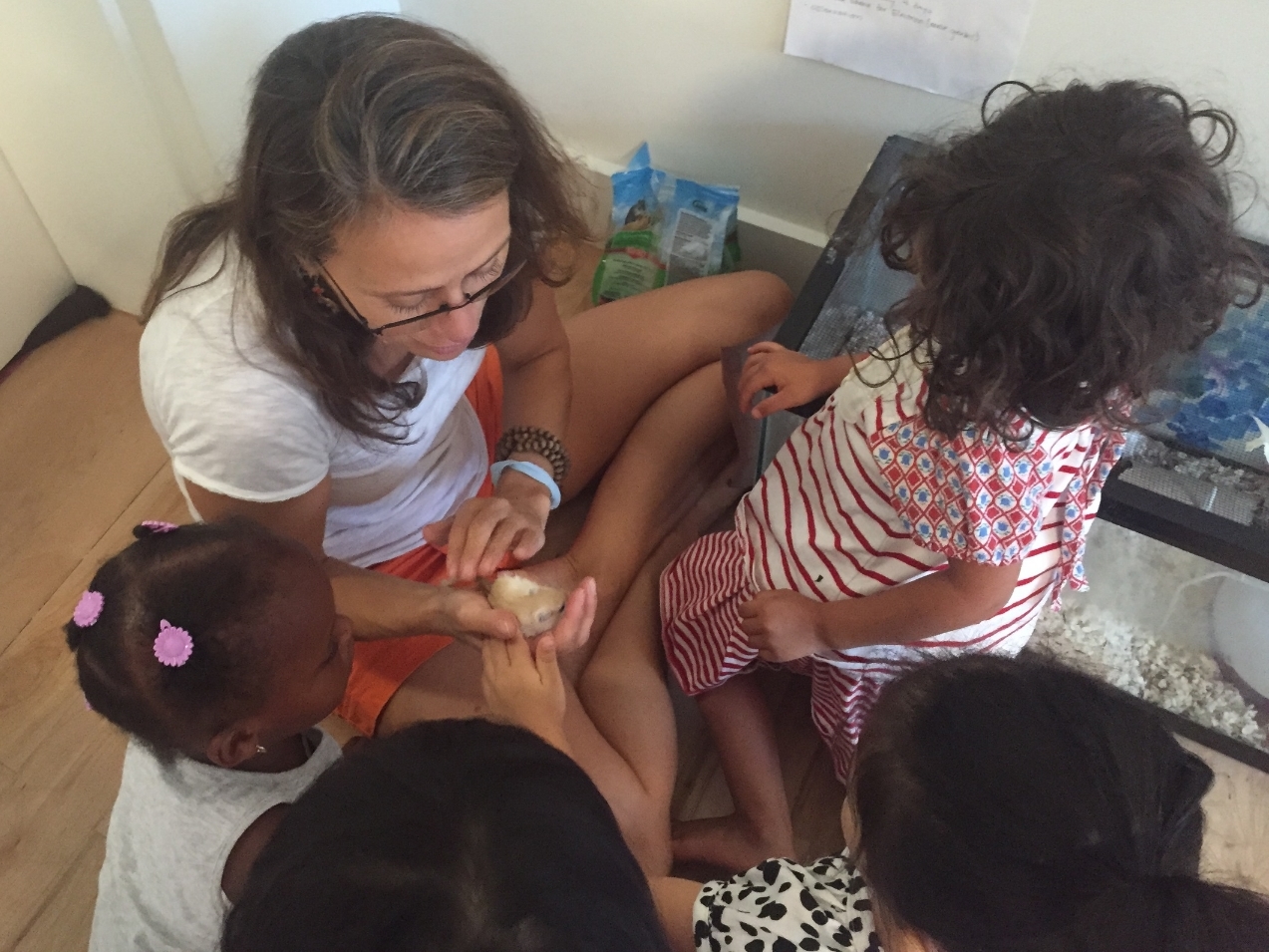 On Thursday, Dr. A and the children brainstormed different layouts for a gerbil condo for our furry Pono pets! The littlest Pono friends cooperated with one another to construct a home made with a Zoob building set. The gerbils immediately scampered over to the colorful creation and used it as a gerbil jungle gym! The older children measured the gerbil tanks, discussed materials, and began designing a remodeled home for the gerbils.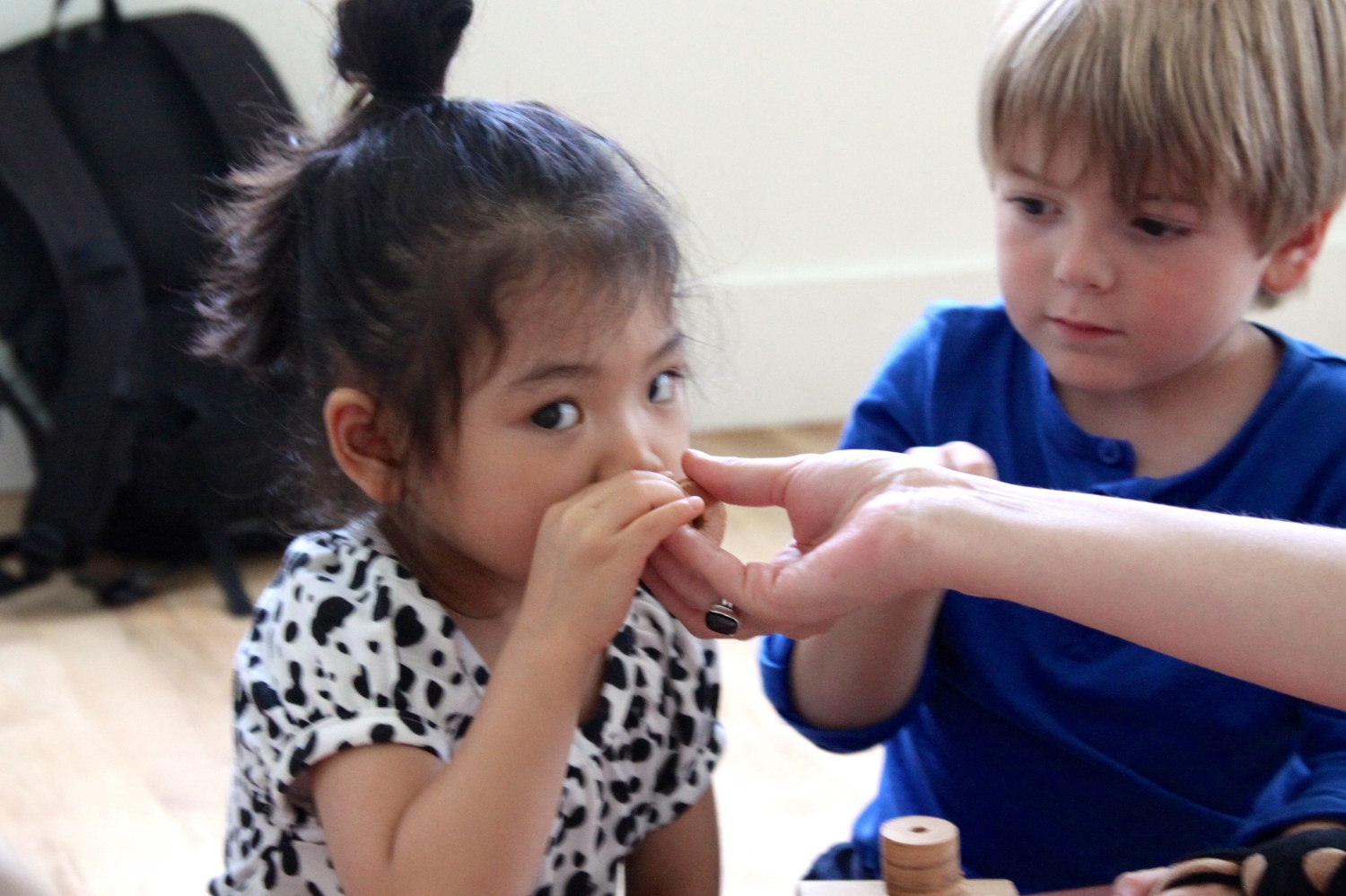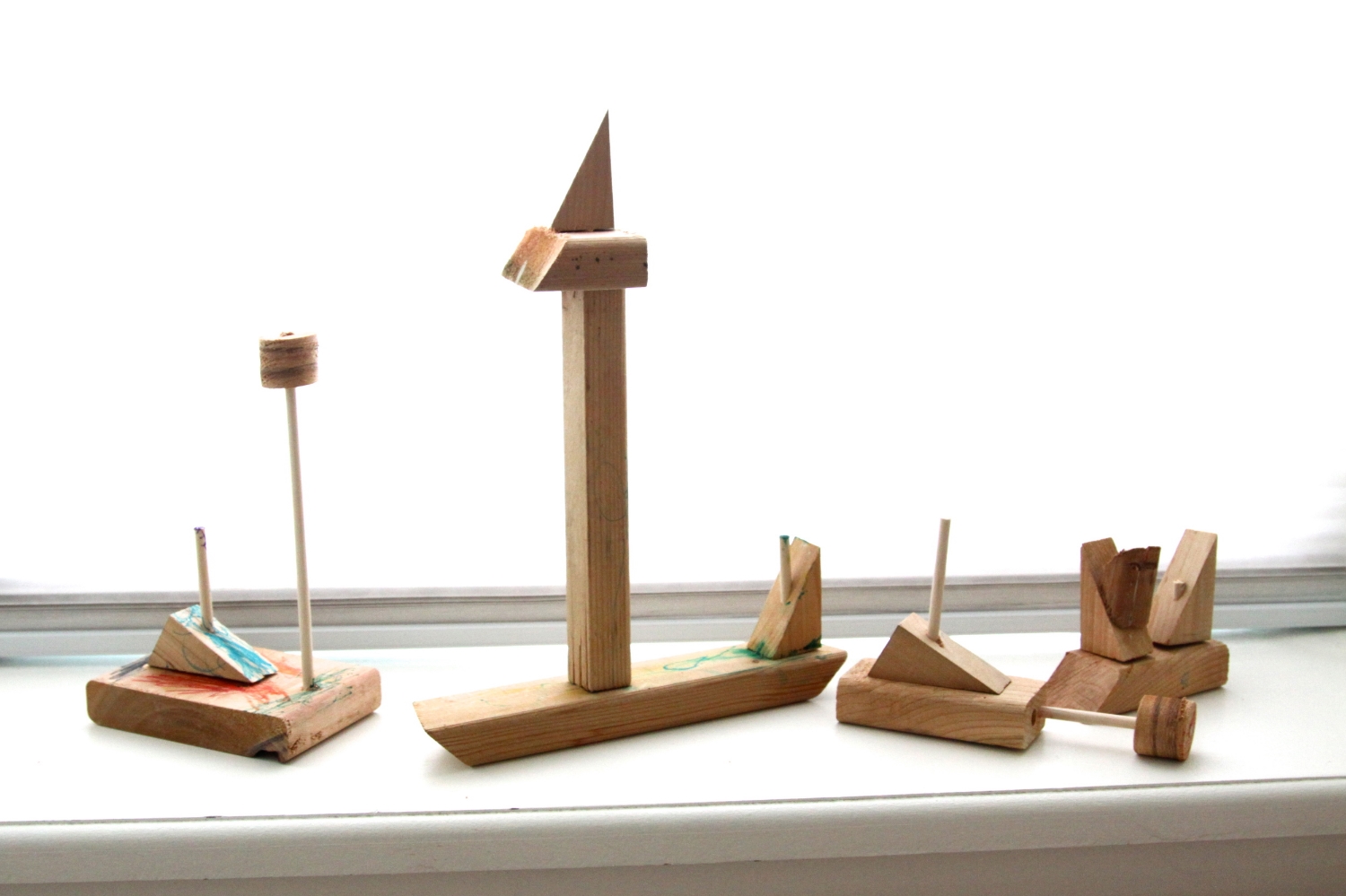 Later on Thursday, Pono parent and artist Chris Blyth led a woodworking class for our littlest Pono friends! Chris had brought blocks of fragrant cedar wood, and under his careful guidance the children learned how to use tools safely and efficiently. They sawed and hammered with child-sized real tools and assembled their wooden pieces into various designs, including a spinning tower and a pirate ship. The older Pono children were impressed and have requested their own class with Chris!
This week Pono student Cooper treated us to a highly kinetic lesson on how to play kickball! Our teacher had some questions about how to play the game in a way that would fit in with Pono's values of mutual support and non-competition, so we put our heads together and came up with something super exciting! We played in two groups that took turns playing the field and kicking and running bases. Everyone played hard and cheered for each other. We made sure to give each group equal kicking and fielding time. It was exhilarating to watch as Pono friends sent the ball flying and joyfully rounded the bases.
Meanwhile, Back At The Ranch...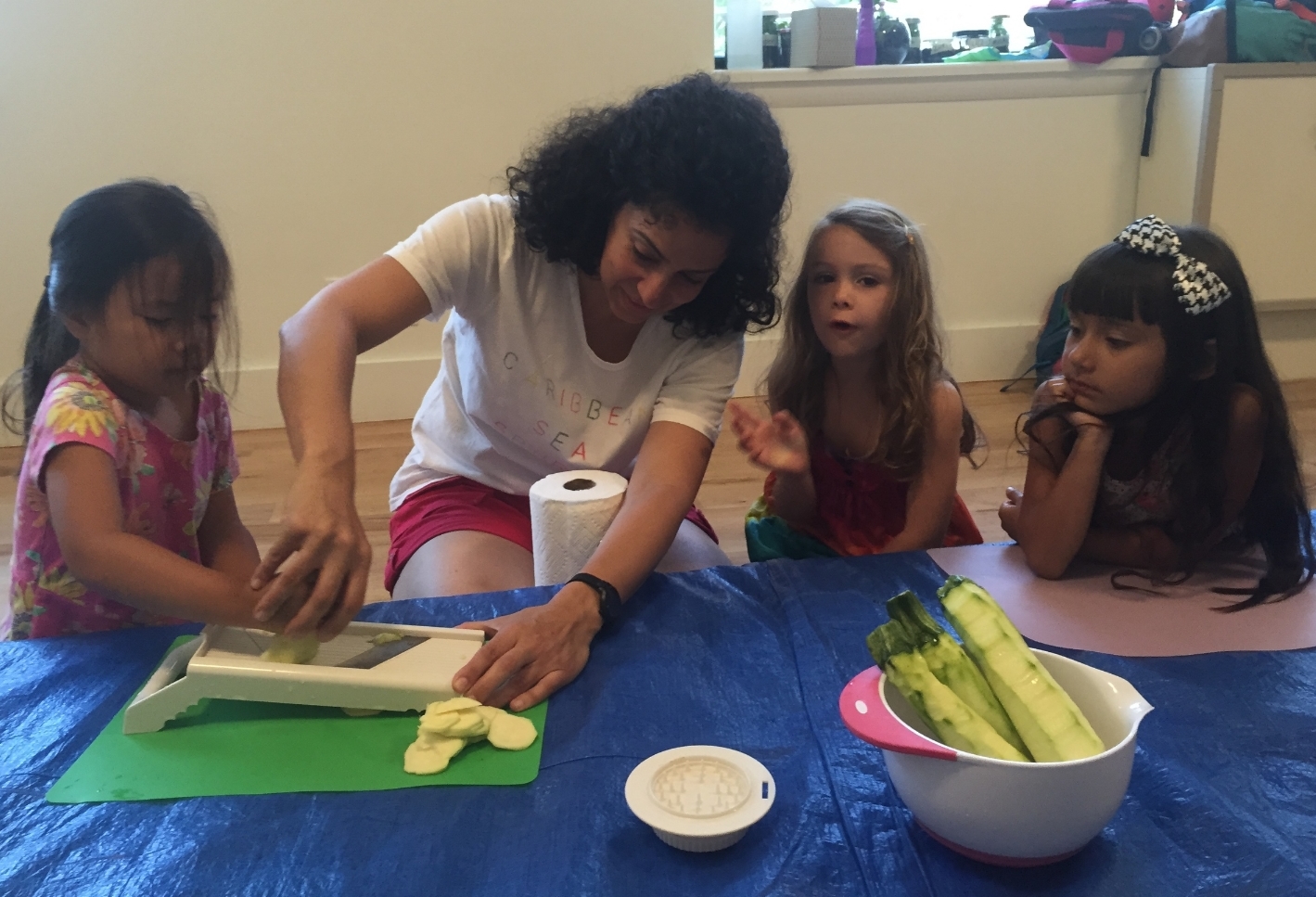 It's the time of year when many people find an abundance of zucchini in their gardens. What to do with all that summer squash? Why not try zucchini chips? They were a big hit at Pono during this week's math and cooking lesson! Slice some zucchini, brush lightly with olive oil, add a sprinkle of salt, and bake for an hour and a half. The delicious smell of the baked zucchini wafted through the Pono space, and we enjoyed a nice treat at the end of the day! In the process, the children figured the total number of chips we made while experimenting with several mathematical operations.
This week in literacy with Julietta the older children got better acquainted with the varied spellings of words on their short i and long a lists, engaging in fun word puzzles, solving myriad word mysteries, and practicing their proofreading skills. Meanwhile, the younger ones experienced their first Treasure Hunt! They wrote out sight words and "buried" this "treasure" in various hiding spots around Pono. Then they made maps with word clues to help the seekers find the treasure. They had lots of fun as they took turns being hiders and seekers!
Here We Go, Pono, Here We Go...
On Monday we headed downtown and then up four flights of stairs to the Bo Law Kung Fu studio on West 14th Street. After taking off our shoes and learning the traditional greeting for the head kung fu master, we took laps around the studio to get warmed up. The children also took time to admire the studio's authentic Chinese dragon costume heads and swords. We then learned how to punch and kick, dodge and twist. We also learned the position of kung fu's five animals: tiger, crane, leopard, snake, and dragon. Some of the children were surprised a panda didn't make the list! The Pono children showed great balance and Milai and Aria helped hold each other up for the crane position! Throughout our session we had expert guidance from three sifu, or teachers: Sifu Andre, Sifu Ayo, and Sifu Doug. After our lesson, we relaxed in the shade with lunch and outdoor play at Union Square Park.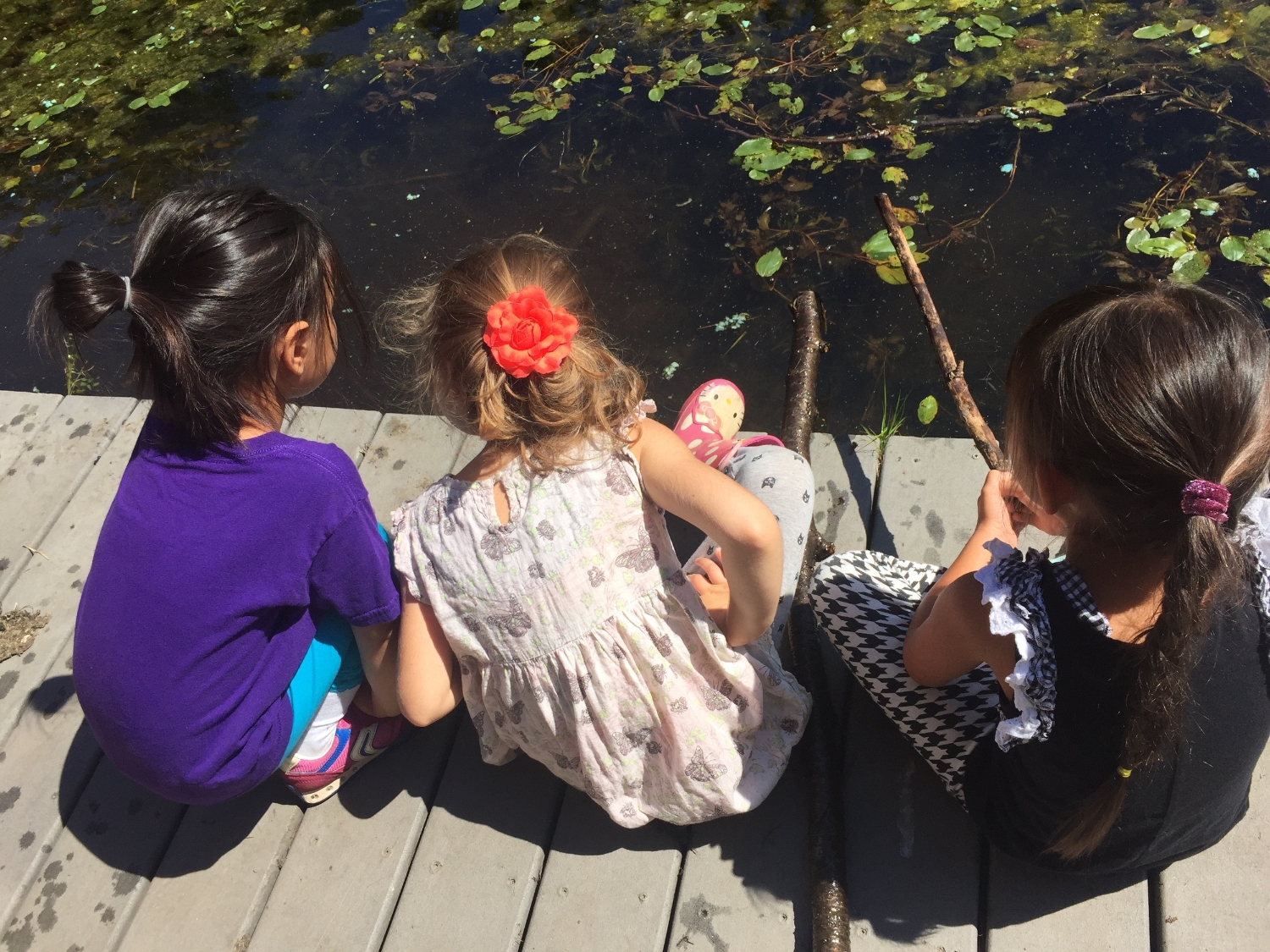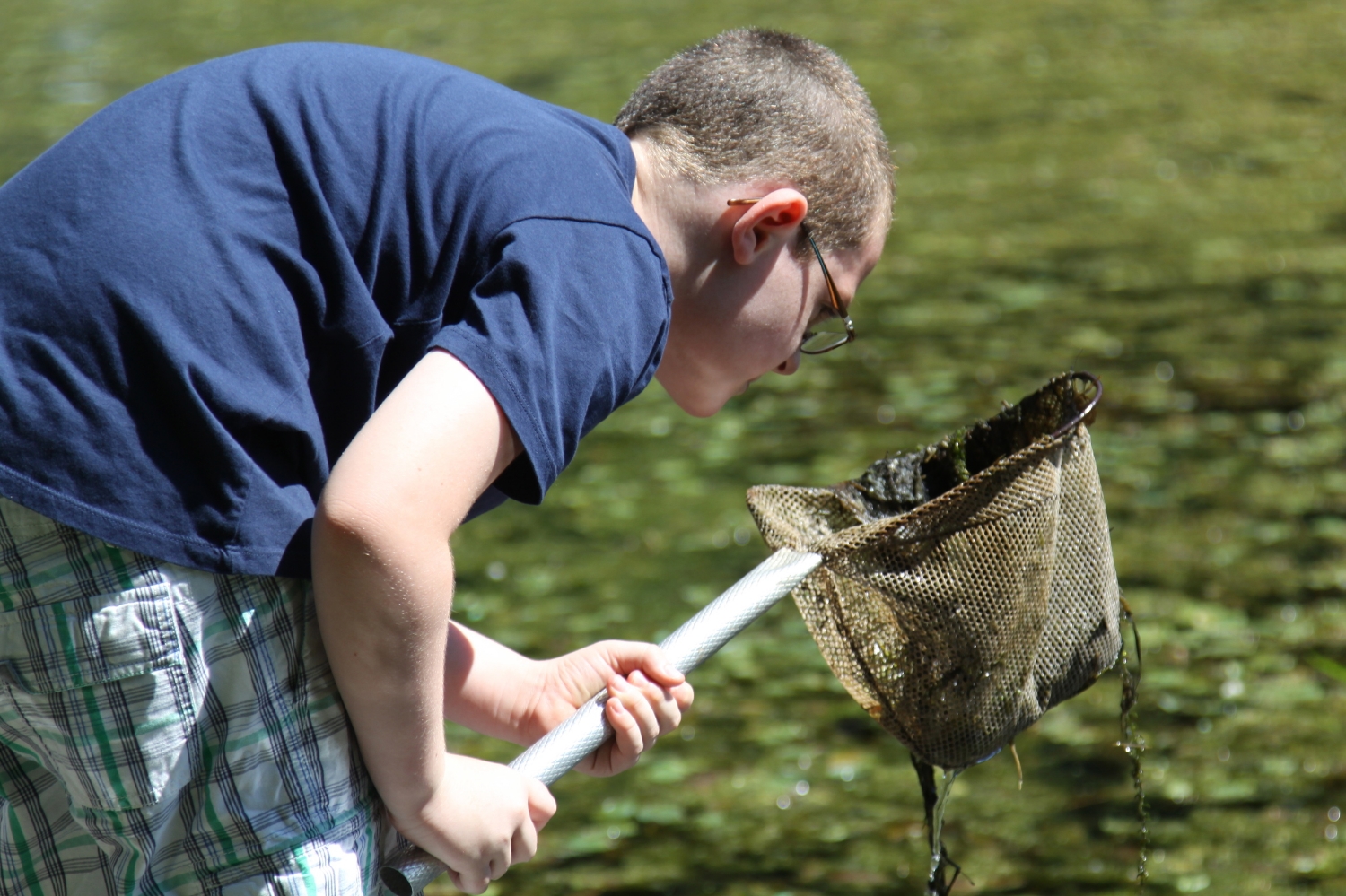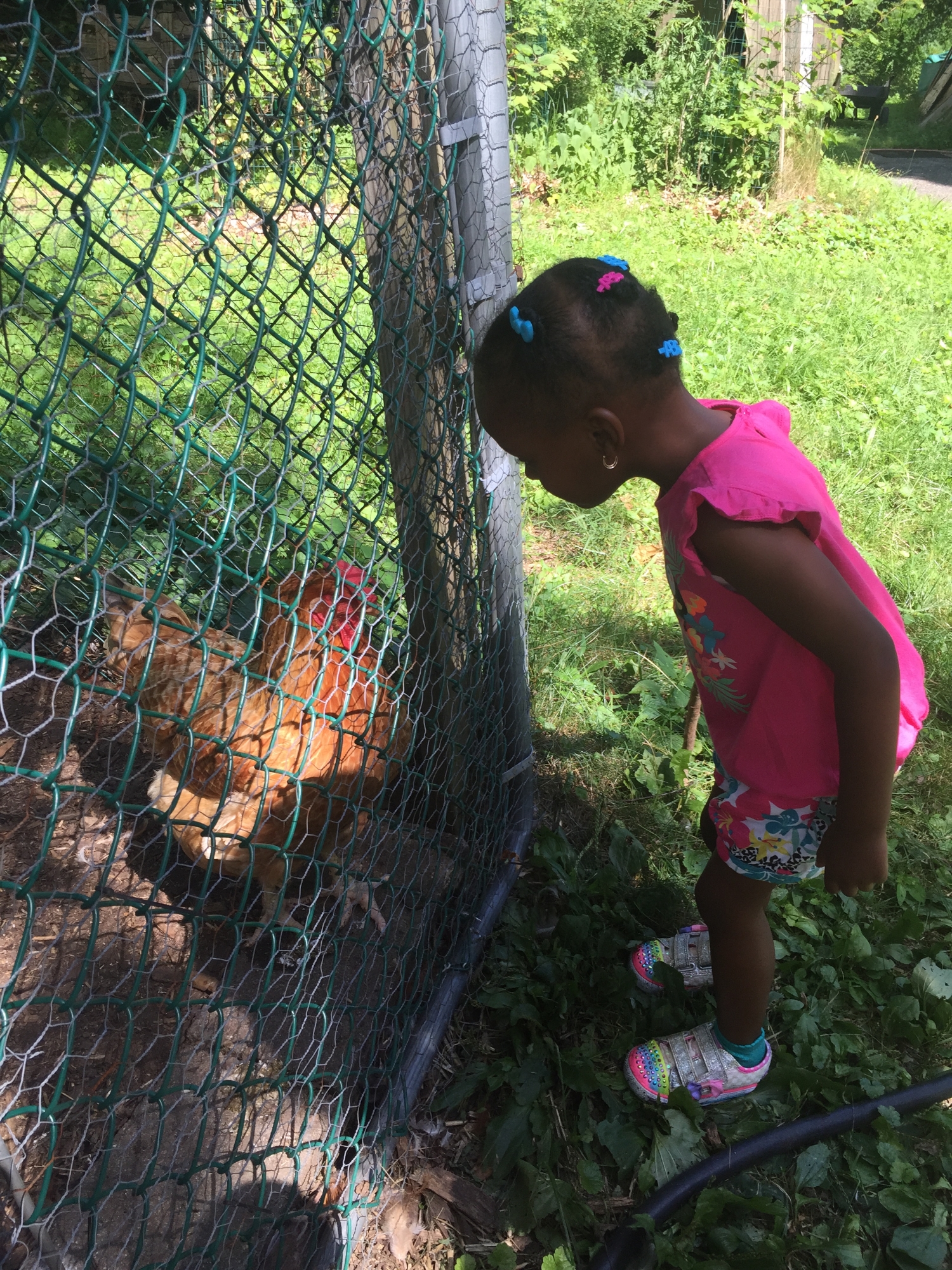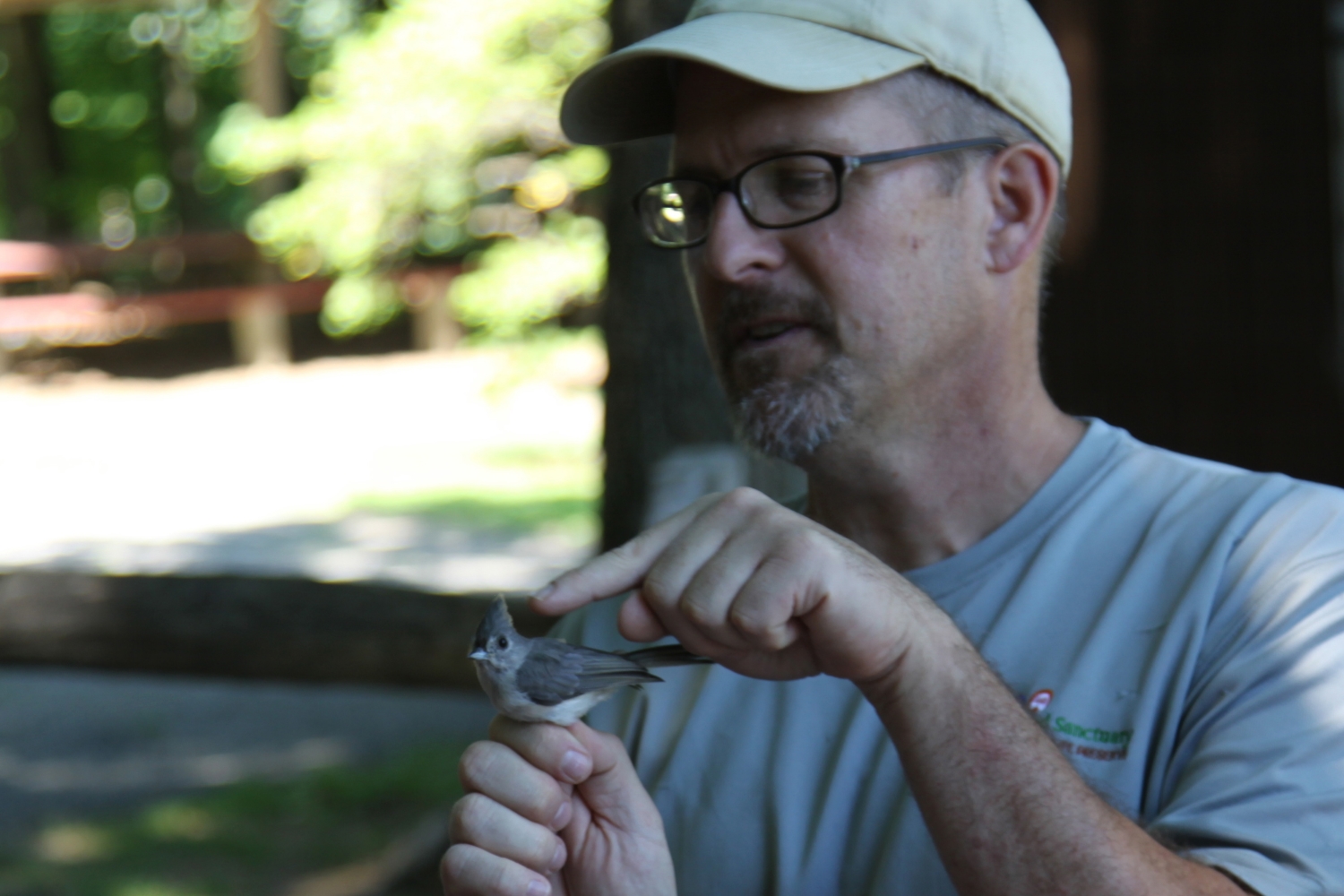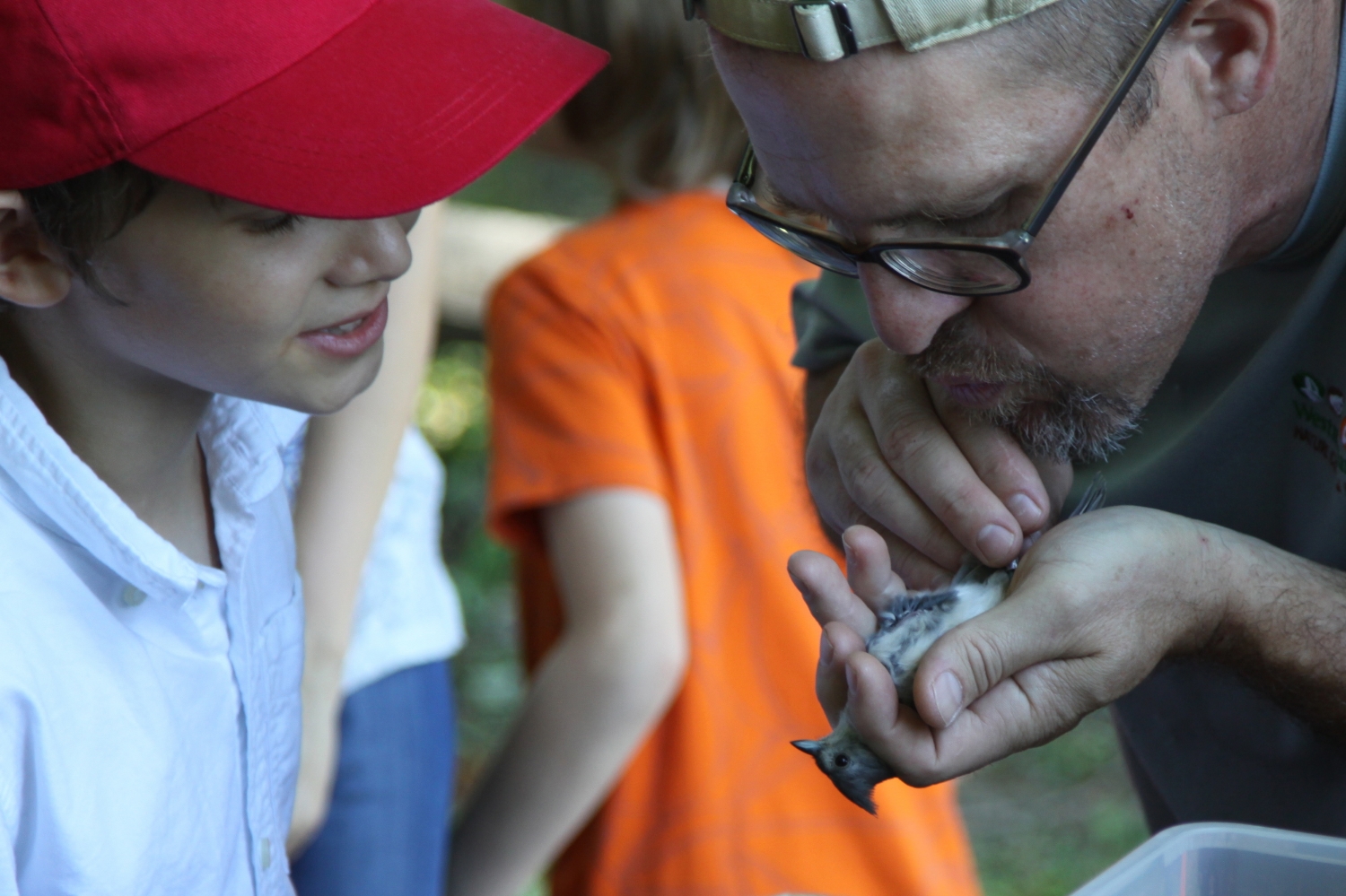 On Wednesday we boarded the Metro-North for a trip to Westmoreland Sanctuary in Westchester County. The sanctuary has more than 600 acres of land, and we hiked along a wooded trail where Pono's resident birdwatcher, Bodi, kept an eye out for interesting birds. Soon after we began our walk, a deer jumped right across our path! The children enjoyed spending time at a pond, where they "fished" with sticks and nets. After lunch by the water, we visited Westmoreland's nature museum and saw ferrets, a rabbit, dove, lizard, turtle, and frogs. Then Westmoreland's director, Steve Ricker, explained bird banding to us. We learned how the sanctuary captures birds to band them, which allows naturalists to track and study the birds. We got to see this process in action and watched as Steve and his assistants weighed a tufted titmouse, consulted a bird guide for information, checked for gender, and put a band around the bird's leg before releasing it. We also saw a mourning dove and an American goldfinch and even touched a magnificent blue jay!
Comic Book Fridays...
This Friday the comic team honed their drawing skills by working on drawings from perception. We used a small scale articulated manikin made of wood as our model and built the figure up layer by layer, starting with a basic framework or skeleton, then bulking out the forms and finally adding details such as fingers, facial features, and clothing. We learned how to manipulate our own drawings using these layers. Another project involved using photocopies of our characters. We took four reduced copies that were exactly the same and used scissors to dismember details and appendages. By gluing them back into different positions the figures looked like entirely new drawings. The work turned out really well!
Enjoy the summer sunshine, and even the occasional thunderstorms!