Our winter term is off to a wonderful start! Read on to find out why.
Come And Follow Me...
Pono friend Sulaf taught us about Turkey and its rich culture. She treated us all to ayran, a traditional Turkish drink made from salted yogurt, and also to pieces of sweet honeycomb. Sulaf showed us a silkworm cocoon, Turkish olive oil soap, and a slideshow of beautiful photographs. She even gifted all of her friends with smooth stones from Turkey's Oludeniz Beach. We love learning from our Pono children!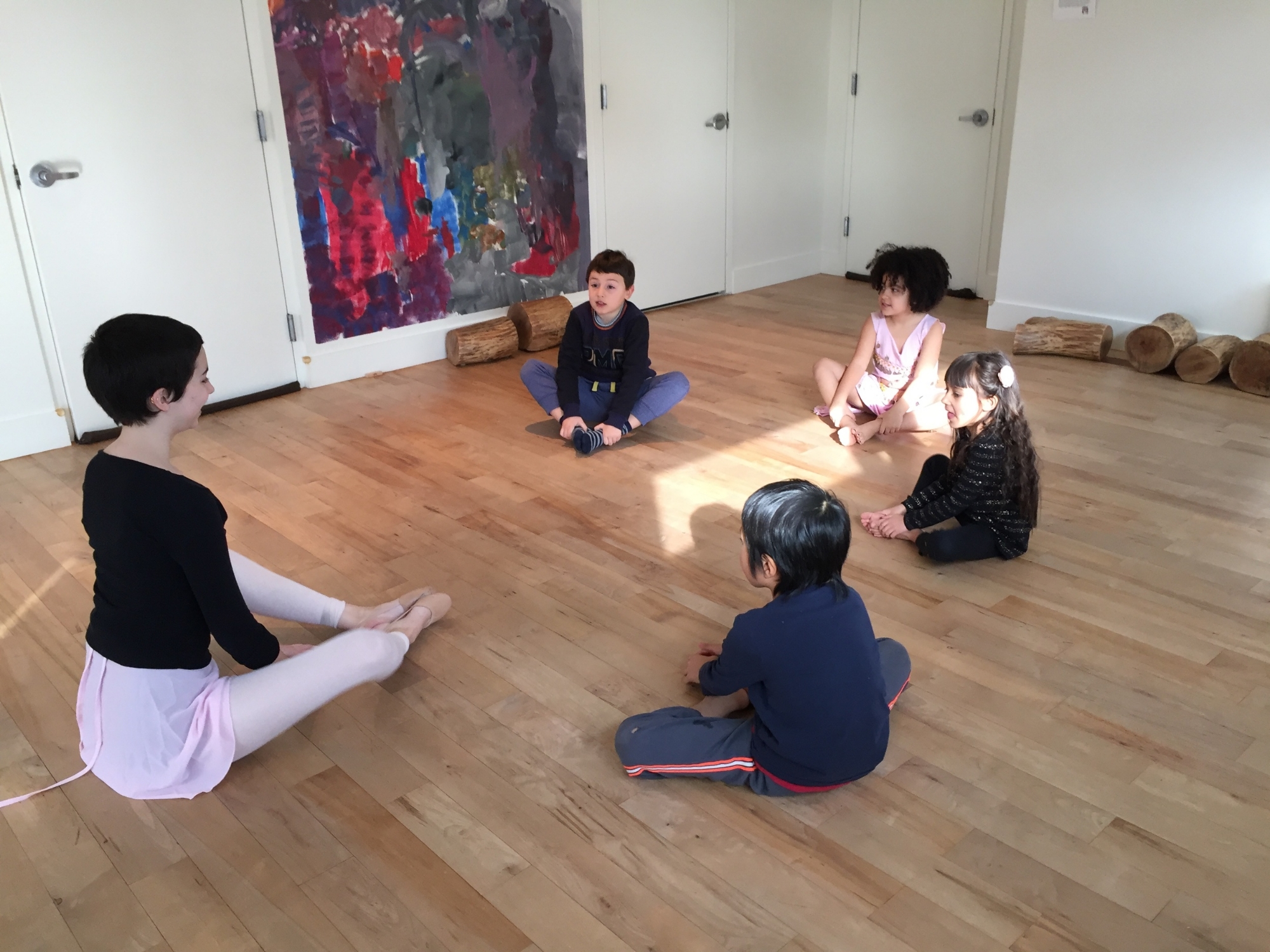 Julia Foote led the children through basic ballet positions and barre work. We saw a lot of fancy footwork!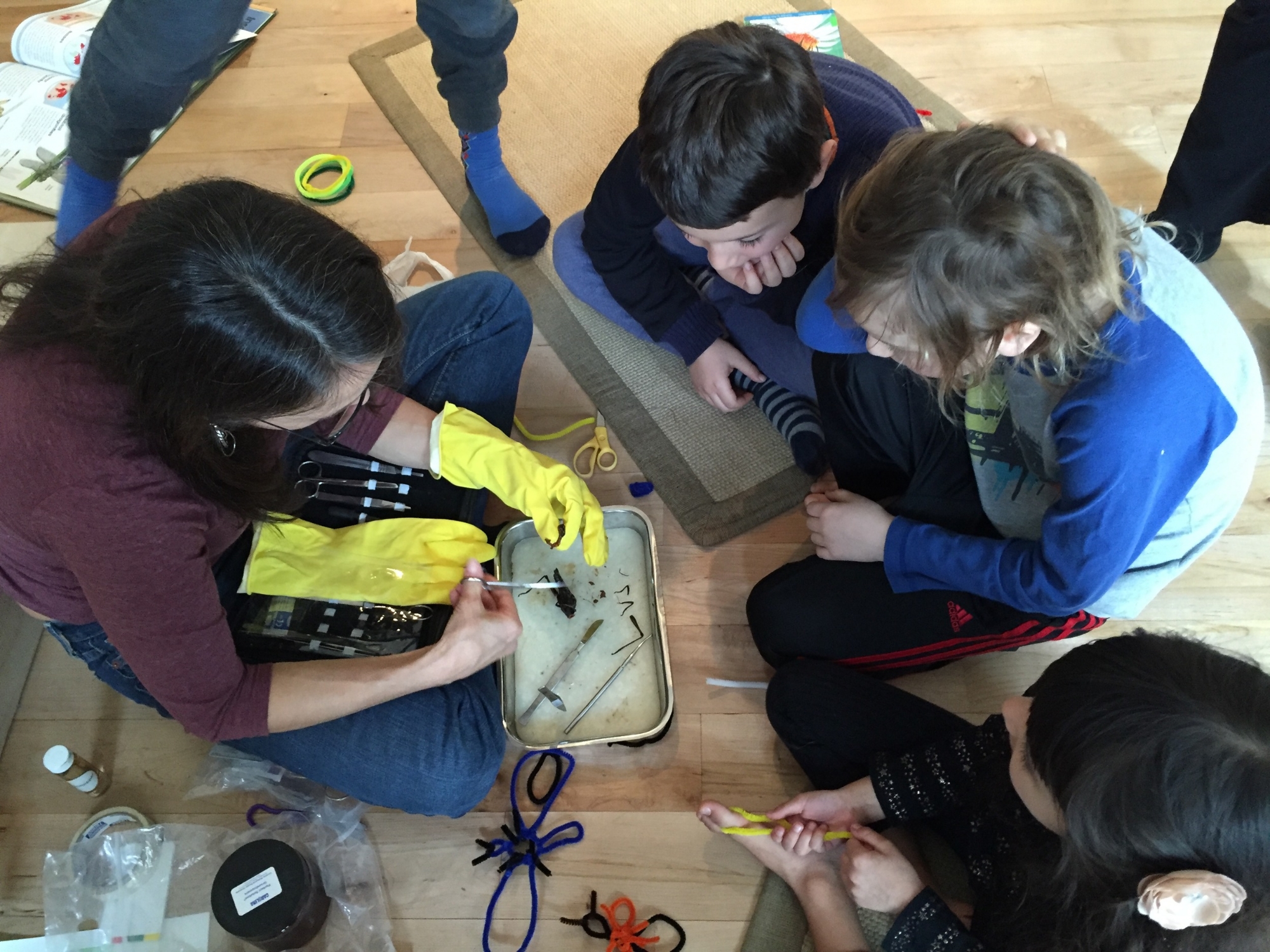 This week's science lessons with Dr. A were all about insects. The younger and older children crafted insects out of pipe cleaners and reviewed the parts of an insect's body. The older children continued their exploration by working with Dr. A to dissect a grasshopper. They now have a deeper understanding of insect life!
One of our favorite visiting teachers, Lâle Sayoko, returned to Pono this week to share her graceful art of bellydance with the children. She led them through several dances and then transformed Pono into an ocean of fluttering blue silk. The children delighted in dancing through the "waves!"
Math instructor David D'Alessio worked with both the youngest and oldest children this week. They explored geometry, and David challenged the older ones to complete tangram puzzles. Maysaa played math bingo and triominoes with her intermediate class and taught geometry and subtraction.
Joel Matalon introduced the children to Chi Running, a style of running inspired by t'ai chi. He encouraged the children to run like different animals and soon cheetahs, tigers, and even snakes were racing through the Pono space.
Meanwhile, Back At The Ranch...
This week in the younger literacy group, Zoë rode solo, working intensely to further develop her intricate two pages for our You Are book. Our older group continued paragraph work on their nonfiction pieces. Wait until you hear what they have to say! Julietta also held individual literacy sessions throughout the week.
Kate taught our littlest Pono amigos their colors in Spanish. They got some very hands-on practice with finger paint! Later, Ali led the children in singing the popular Mexican folk song "De Colores."
Ali knows how to get our littlest Pono friends on their feet! They are always ready to dance when she gets out her guitar and starts to sing.
Here We Go, Pono, Here We Go...
We started our winter term with a trip to MoMath, the Museum of Mathematics near Madison Square Park. The children delighted in finding patterns, cracking codes, and experiencing math in action as they pedaled square-wheeled tricycles and rode coaster rollers over large "acorns." Math is everywhere, and math is fun!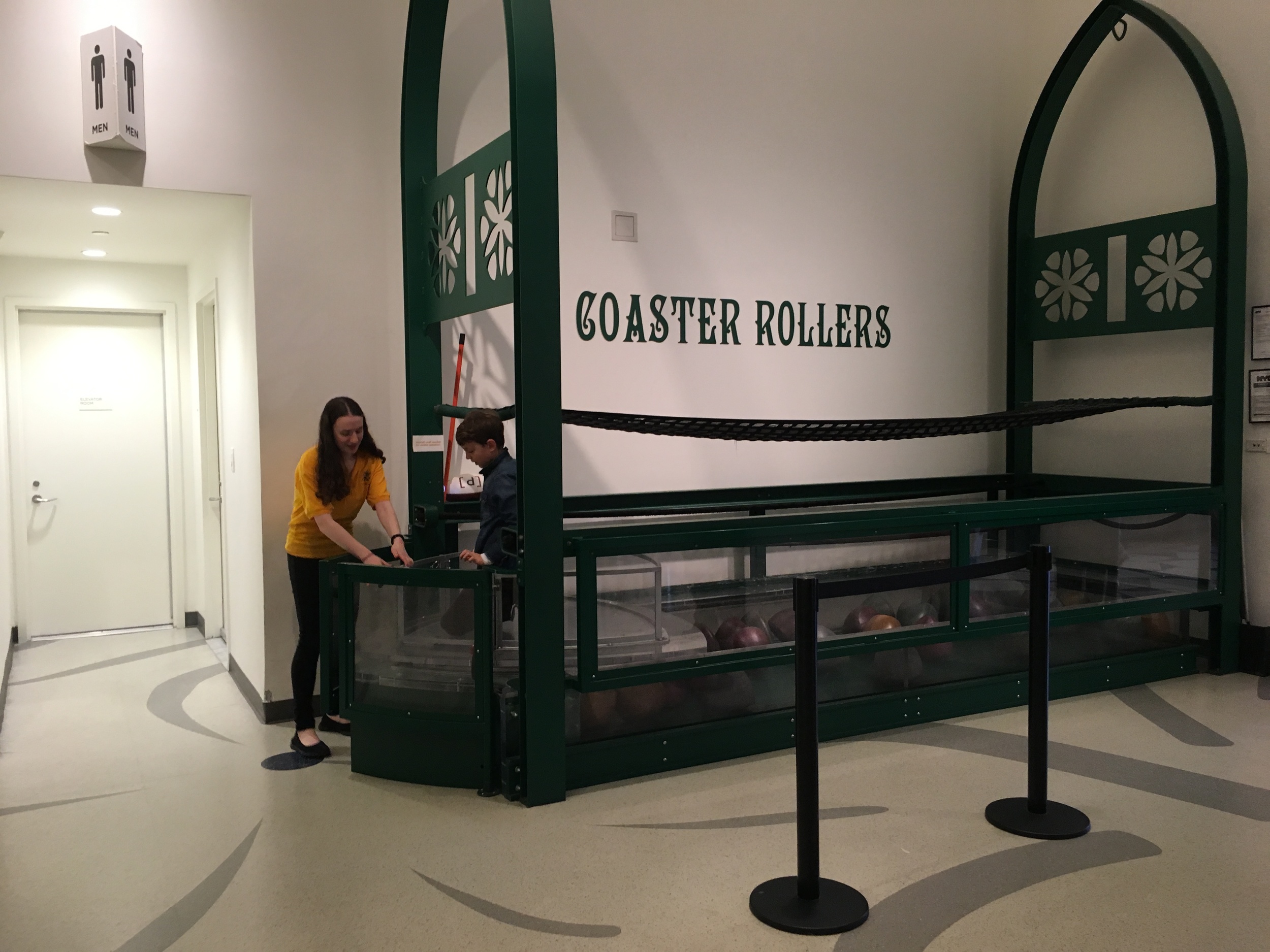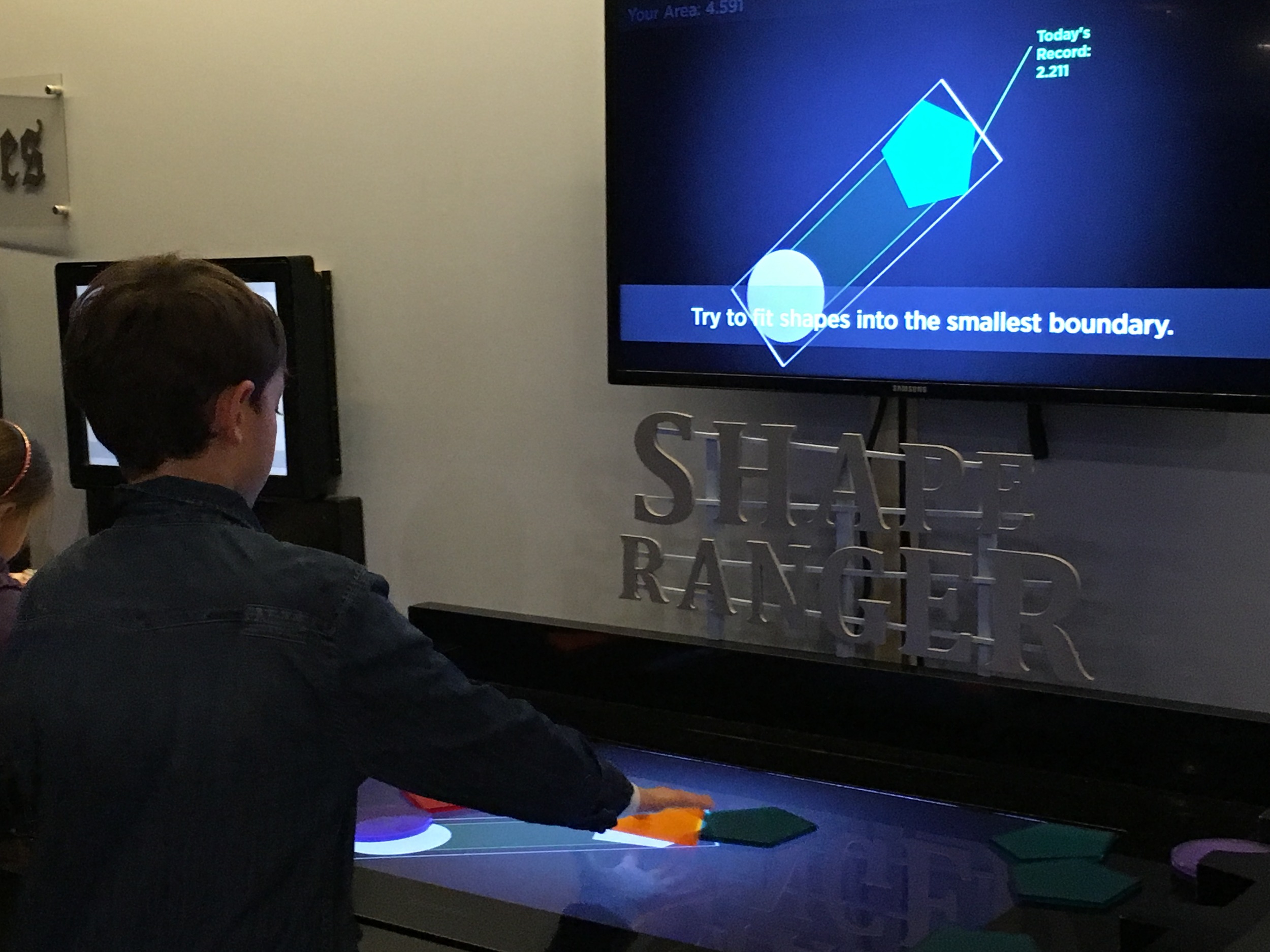 Our Wednesday field trip found us on the ice at Bryant Park's Winter Village. Some of the children took an introductory lesson and soon everyone was zipping around the rink. Our littlest Pono friends enjoying taking the penguin skate aids out for a spin, while our big Pono friends were happy to keep their balance!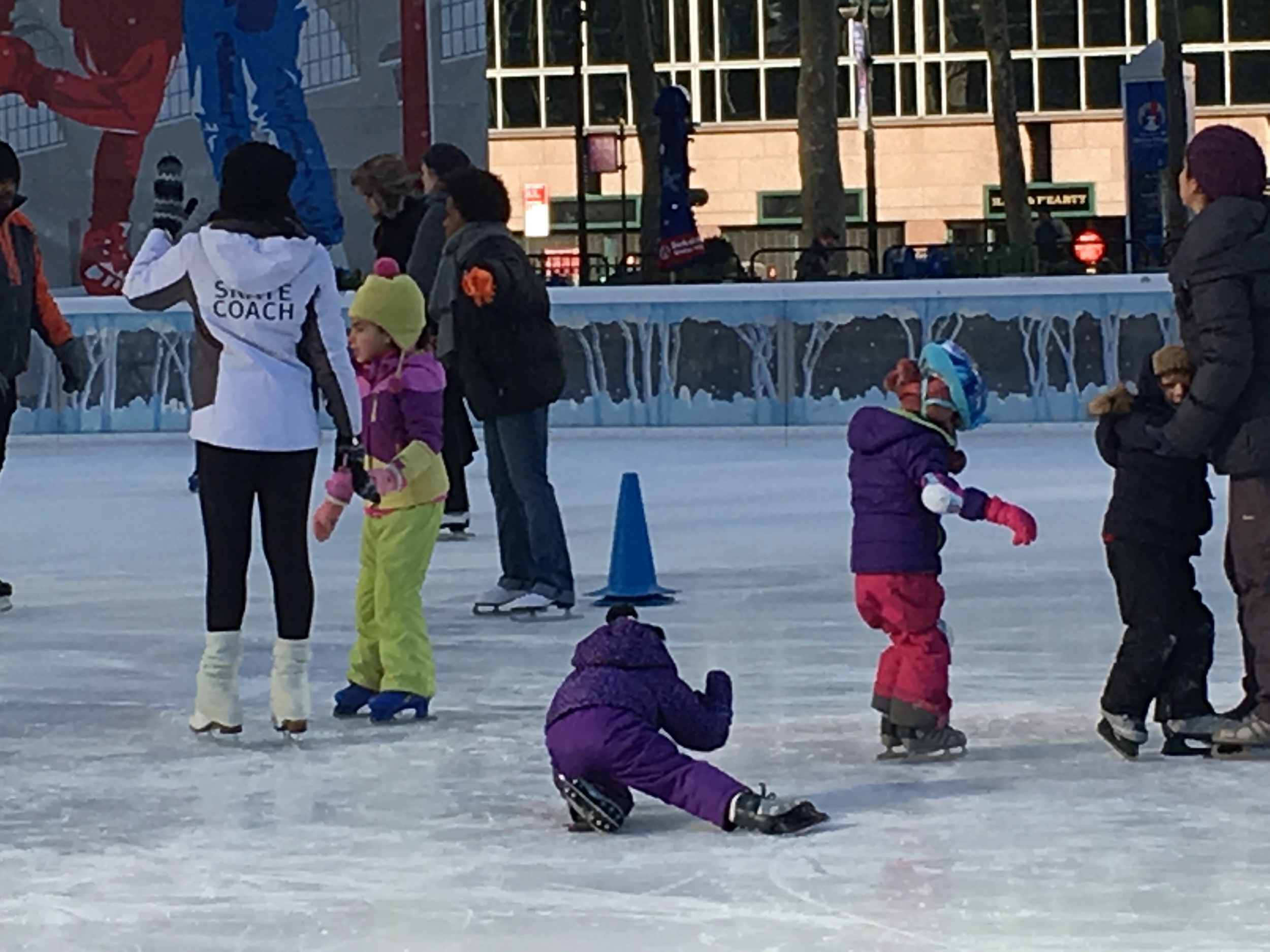 Mentorship Fridays...
Julietta and her comic book group returned to their storylines and look forward to developing their plots this term.
Pono's Instagram (@ pono.nyc) provides a daily glimpse into Pono. You can also keep up with Pono on Facebook, Twitter, and on our website.
We hope your week is filled with exploration and discovery!