This week at Pono we explored the world around us...and inside us!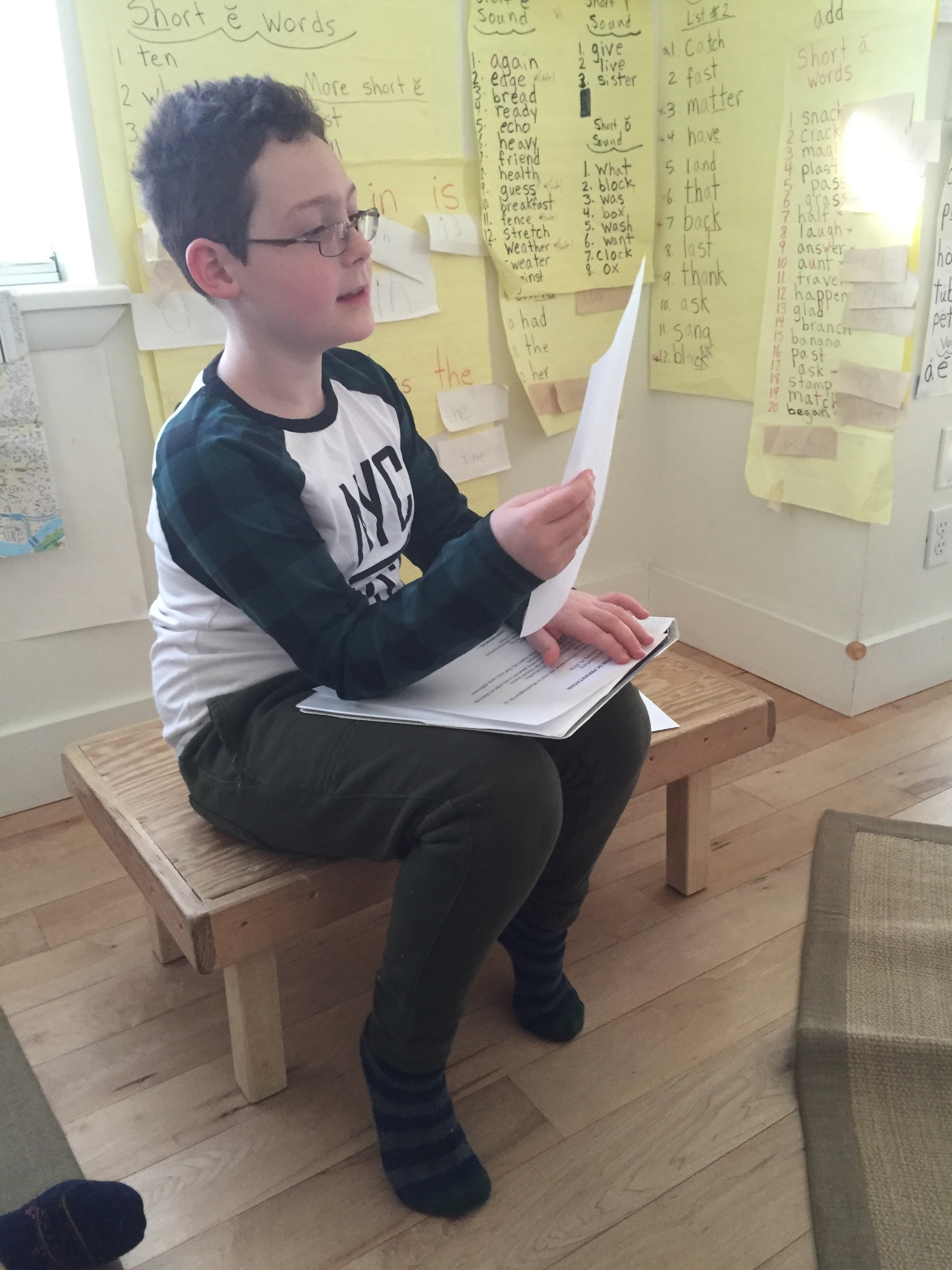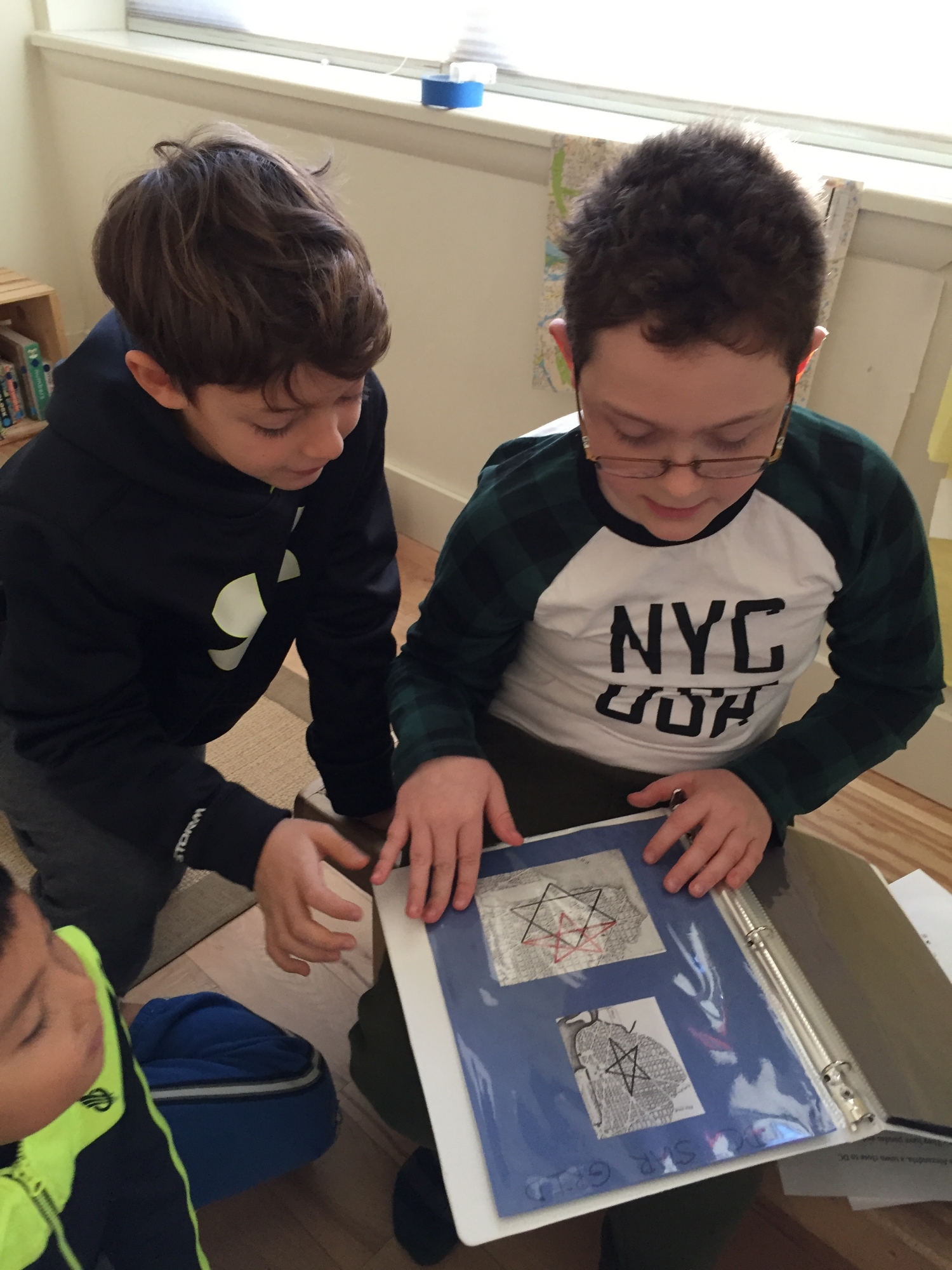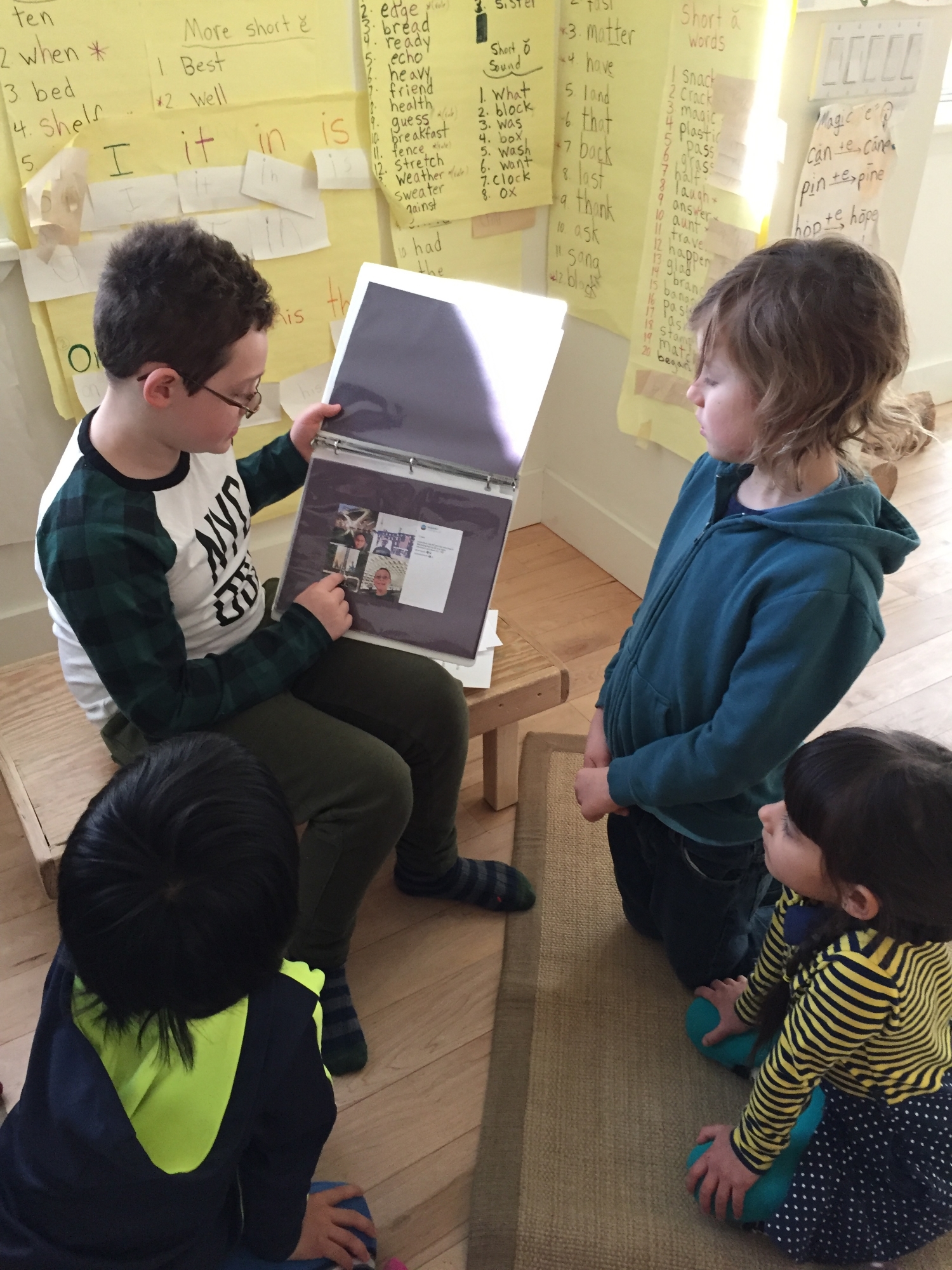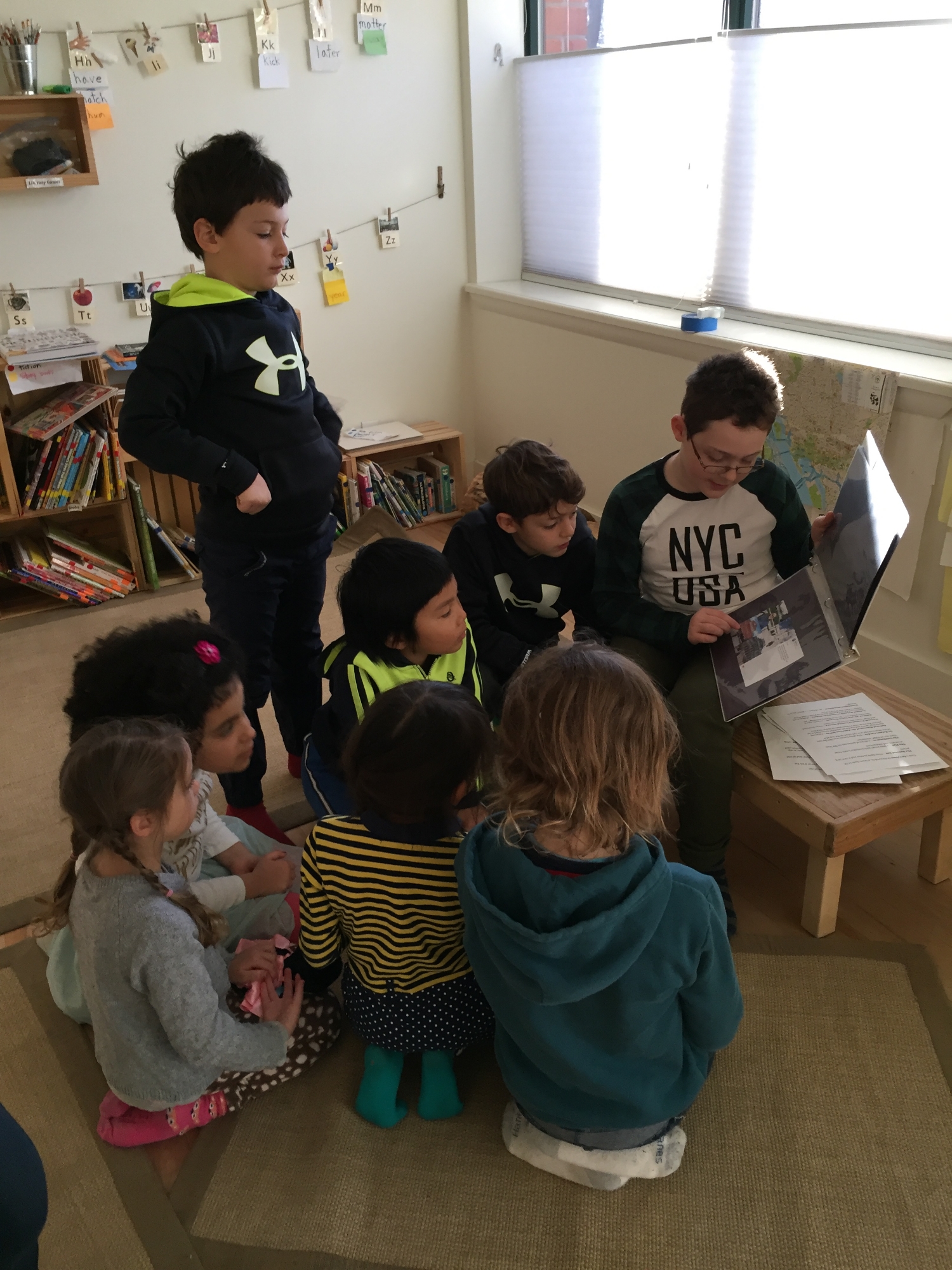 We always look forward to our student-led lessons! This week Pono friend Jasper taught us about Washington, D.C. He shared interesting facts about our nation's capital and illustrated his talk with maps and photos. We enjoyed hearing his descriptions of the national monuments and how D.C. compares to NYC!
Julia Foote returned to Pono this week and led the older children through warmups and basic ballet positions. After barre work, the children delighted in taking flying leaps to Wagner's "Ride of the Valkyries." The music inspired them to jump higher and higher!
Julia also danced with our littlest Pono friends. Together they explored different kinds of movement, including walking slowly and walking on tiptoes. The children especially enjoyed moving like different animals and pretended to be crabs, lions, and giraffes.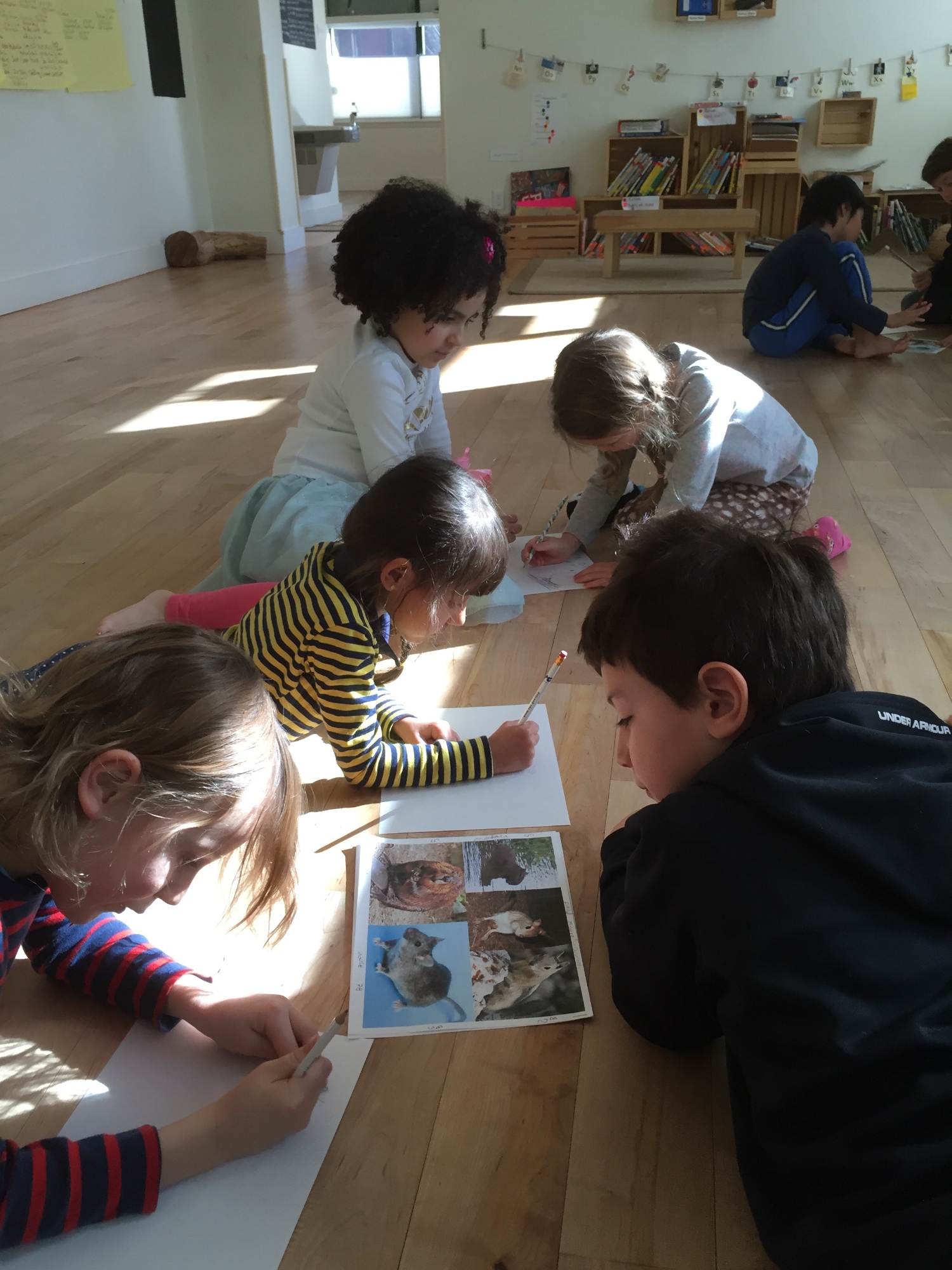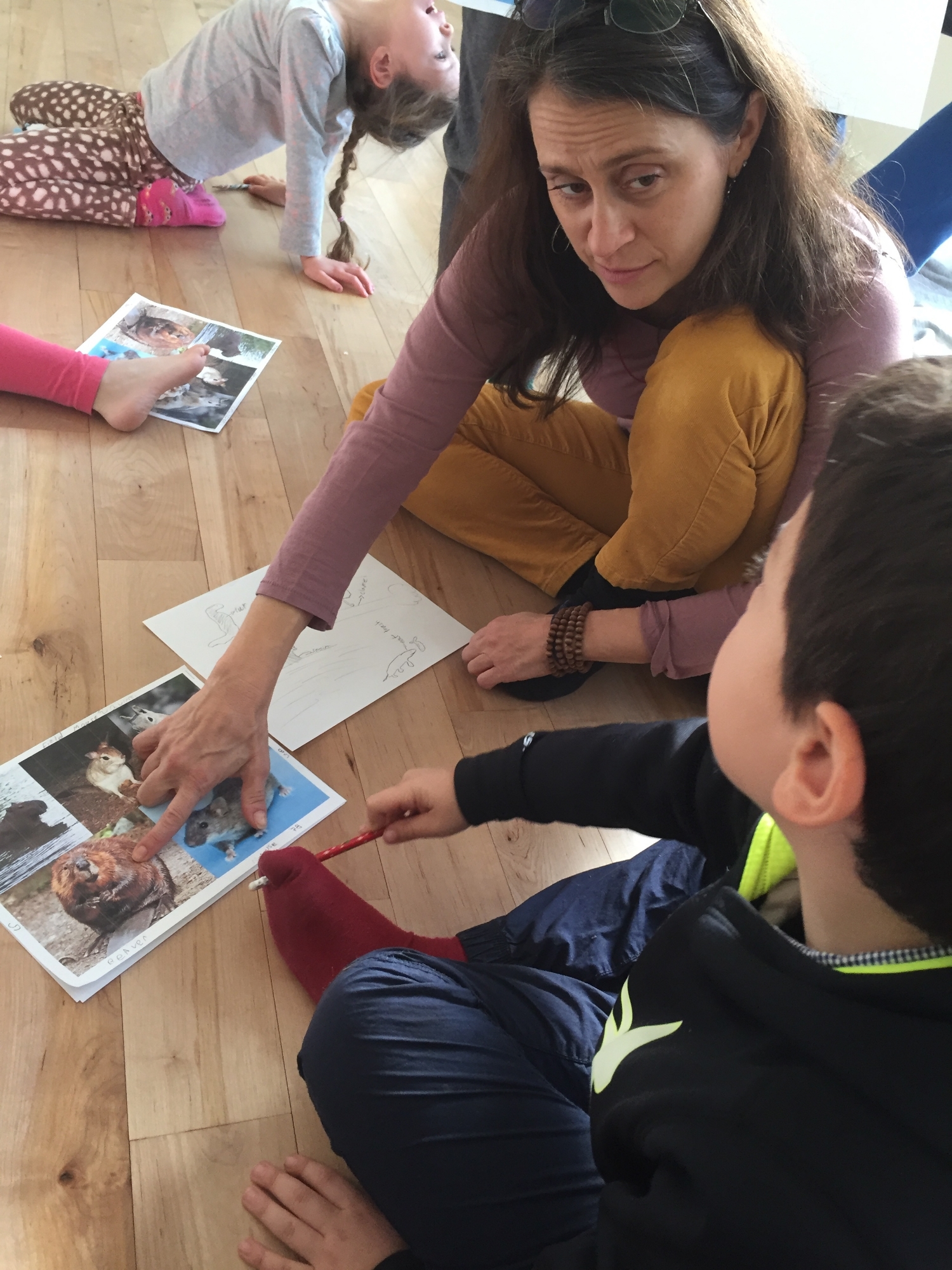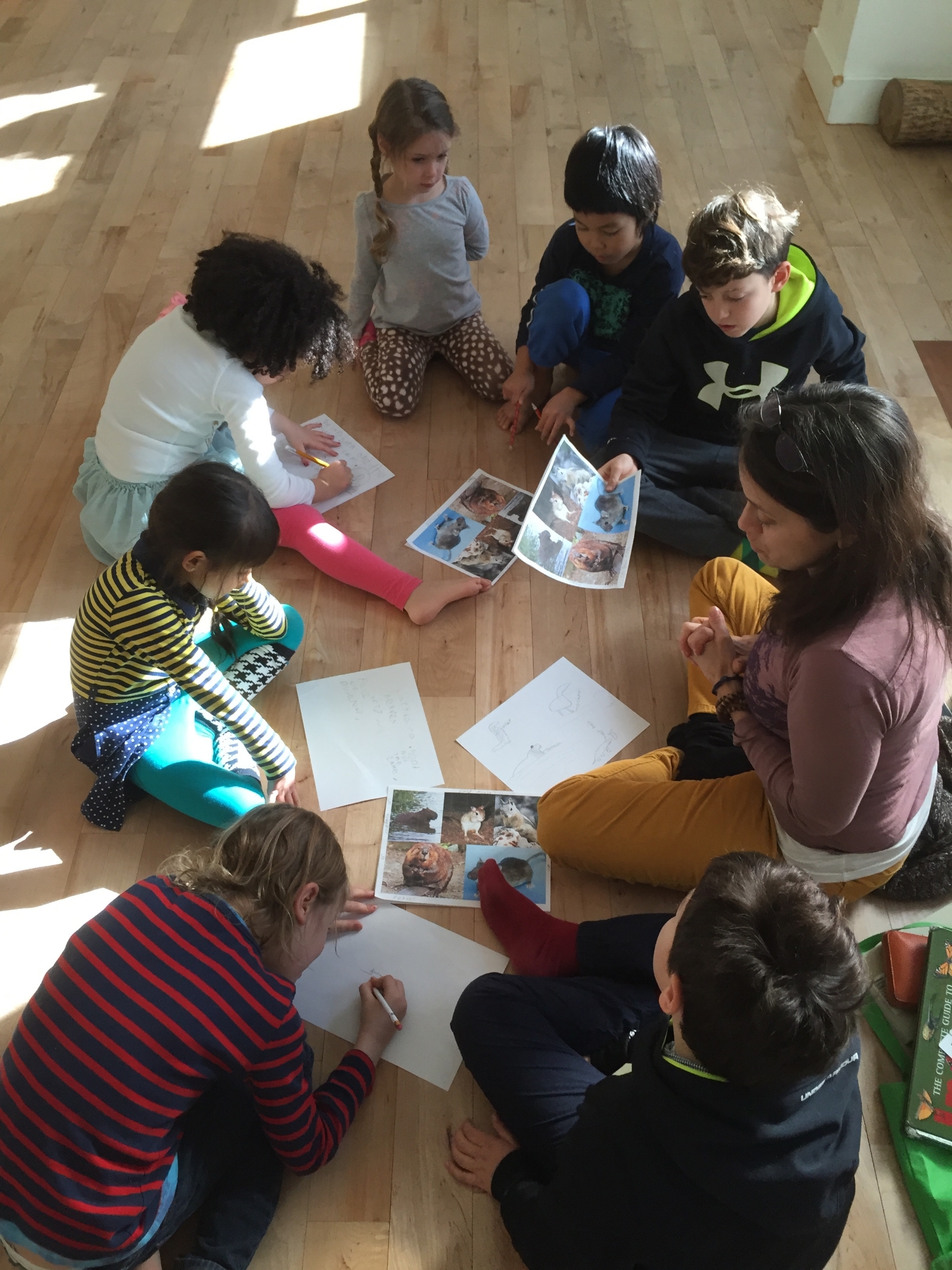 Dr. A asked the older children to study photos of various rodents (capybara, squirrel, mouse, beaver) and identify their common and distinct features. She then showed the children a cladogram and explained how this type of diagram shows relations among organisms.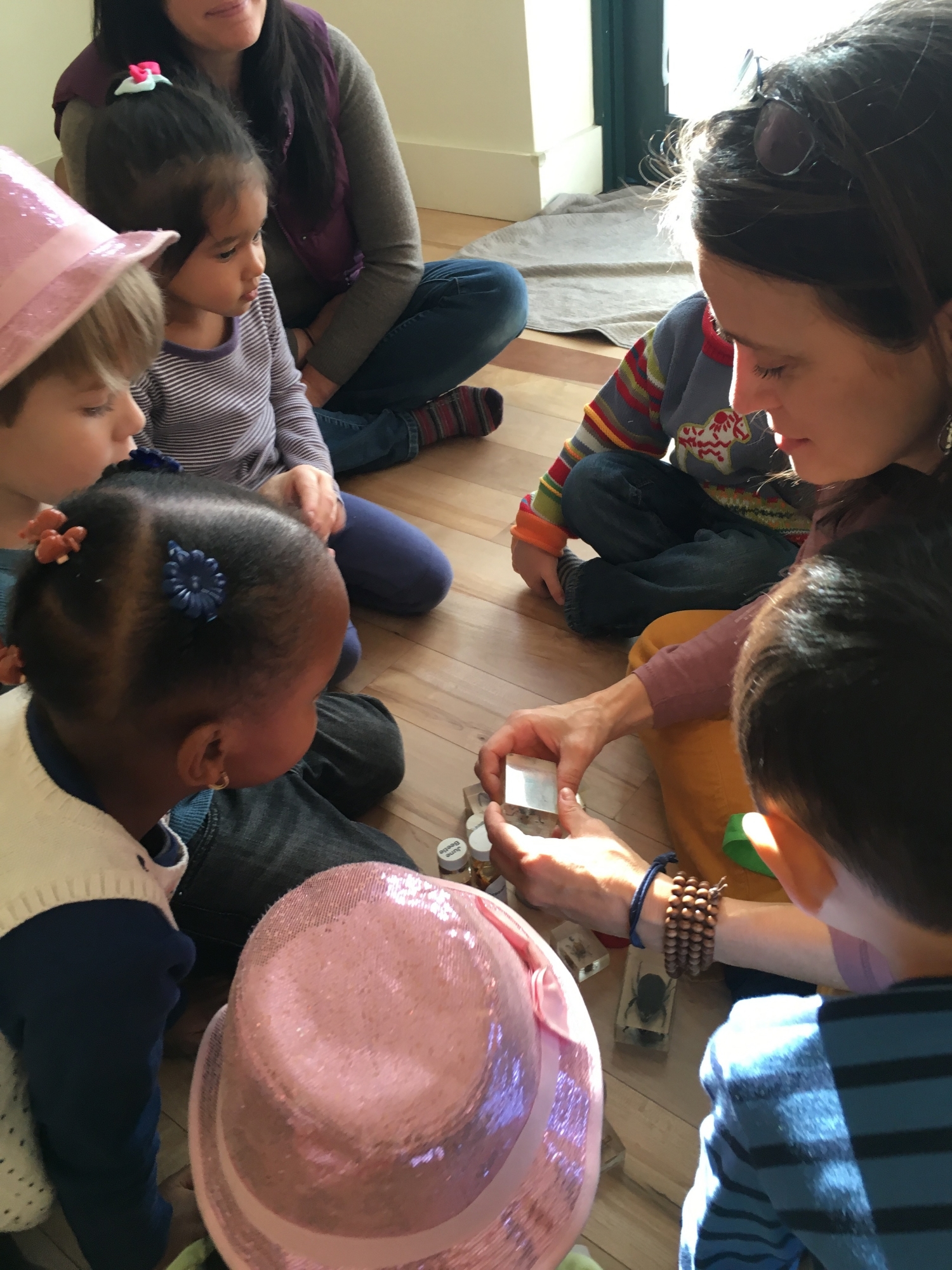 Our youngest Pono friends and Dr. A explored the life cycle of a butterfly, or complete metamorphosis. It is always exciting to learn about nature with hands-on activities and real-life examples!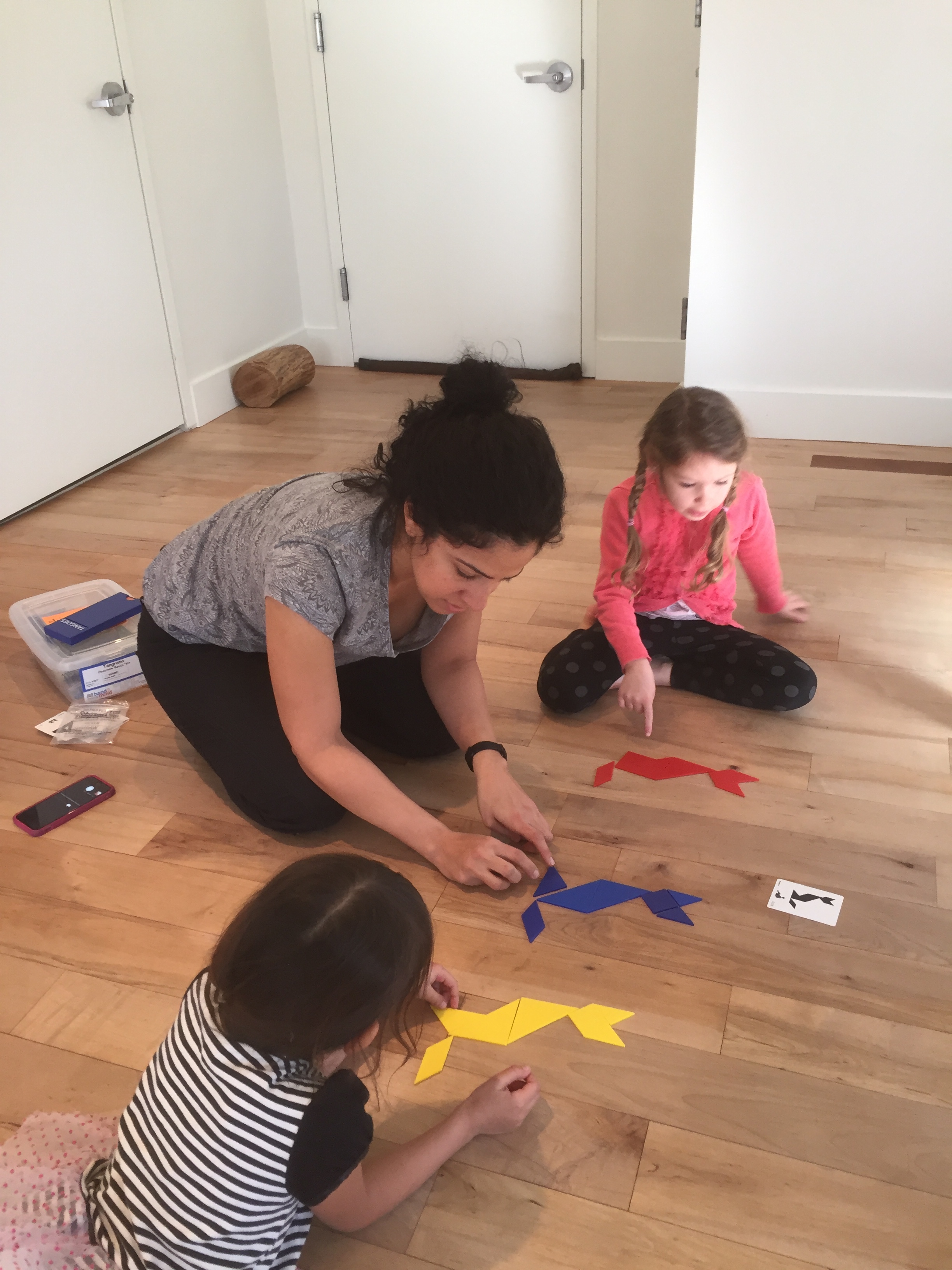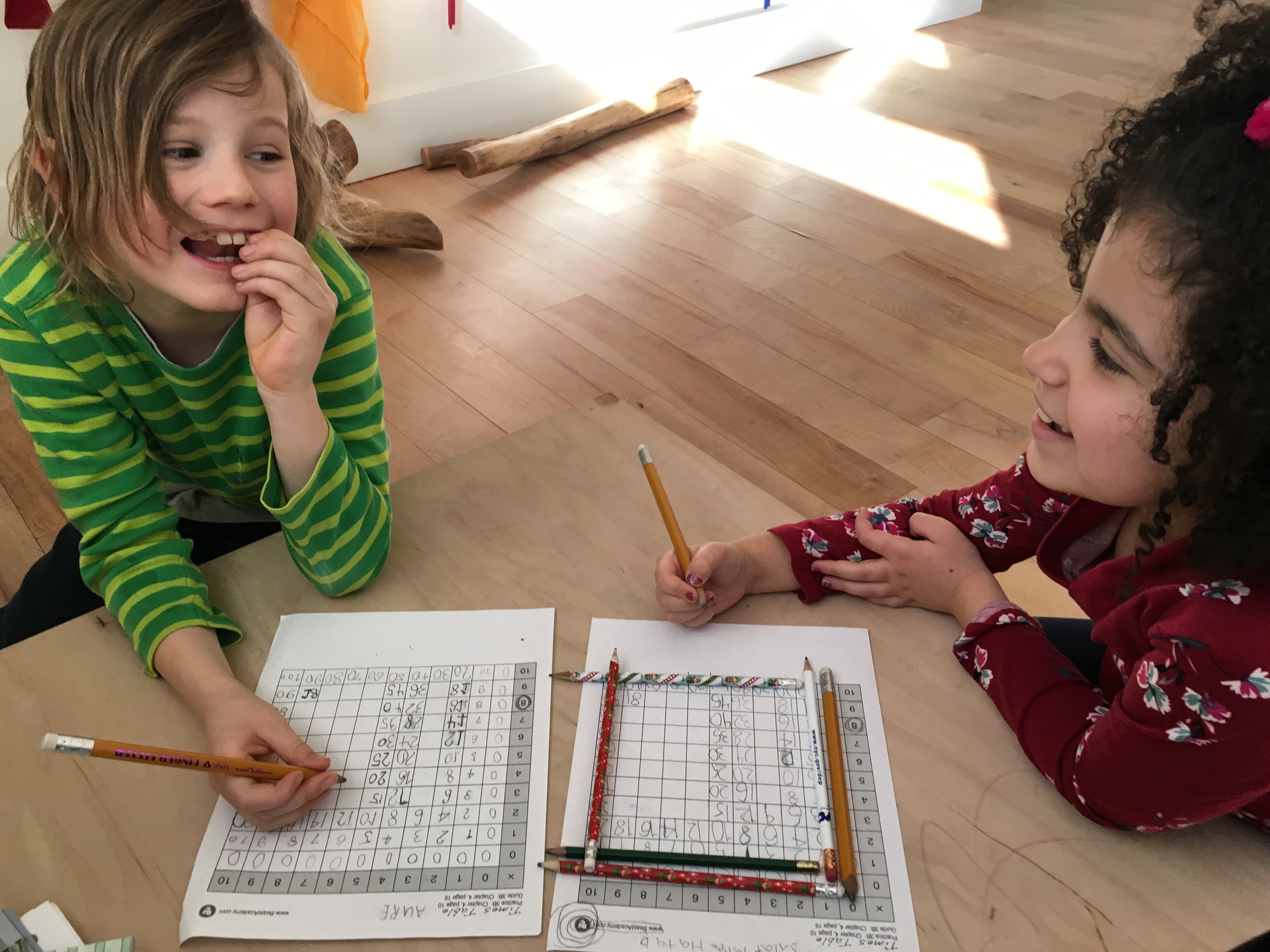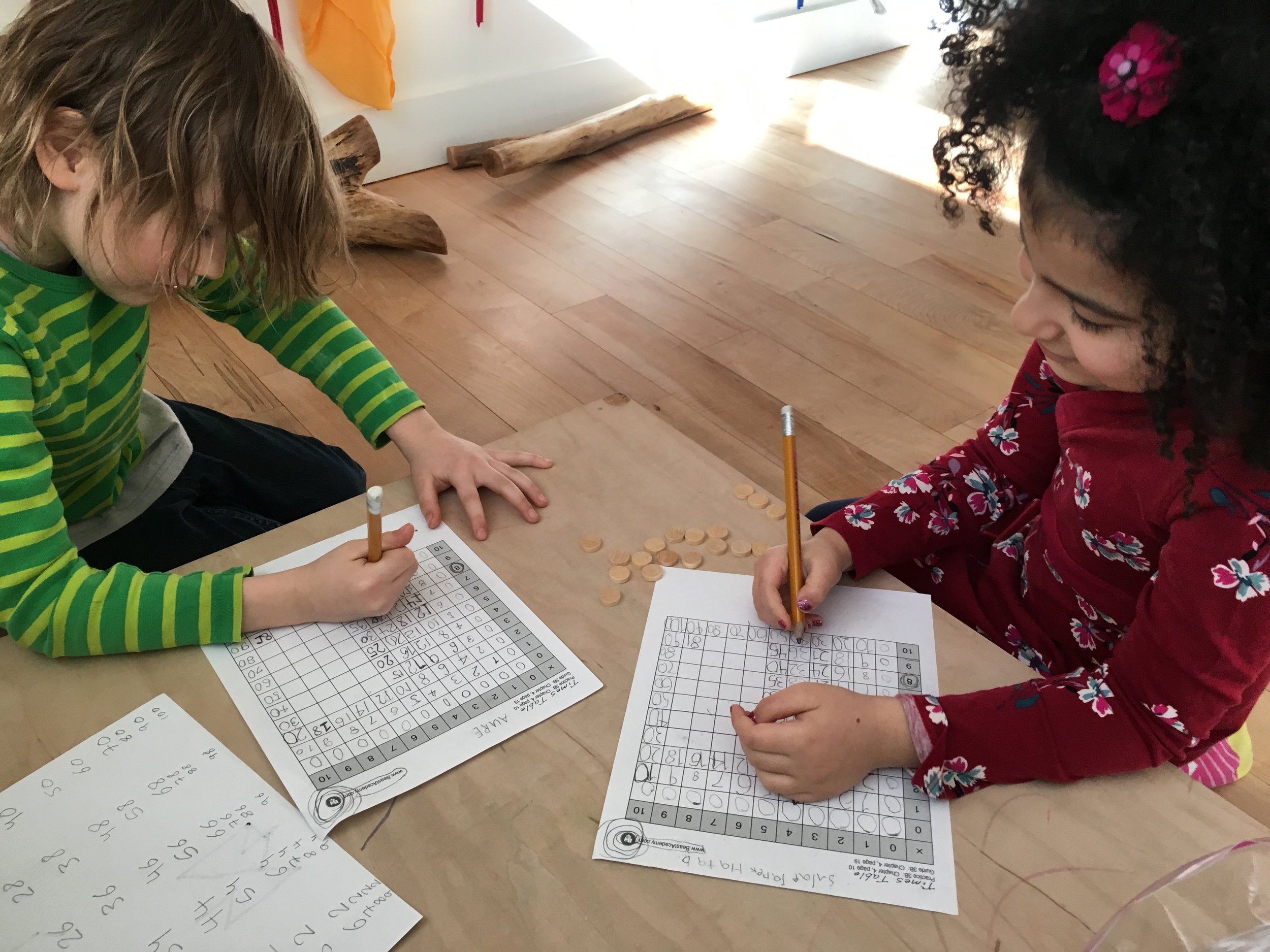 This week in math, the older children worked on tangram puzzles, multiplication, and geometry. There was also time for some math bingo!
Meanwhile, Back At The Ranch...
Julietta and the younger literacy group used a favorite Magic Treehouse book to play a "Hear It and Write It" game with the words you and are. They also worked more on their You Are book, sharing and chatting about the process the whole time! The older group was thrilled to learn about suffixes and to apply this new information in their word study books.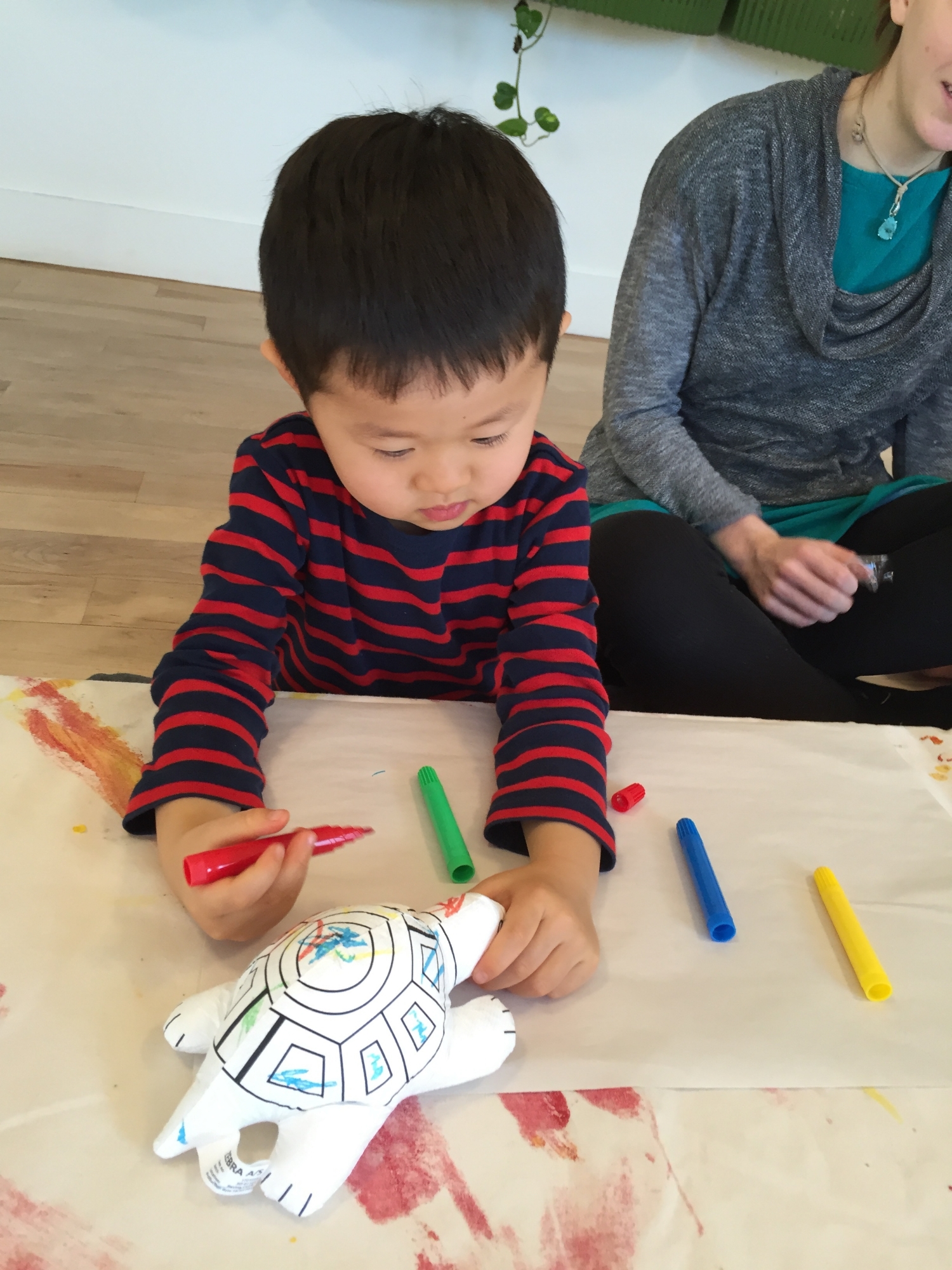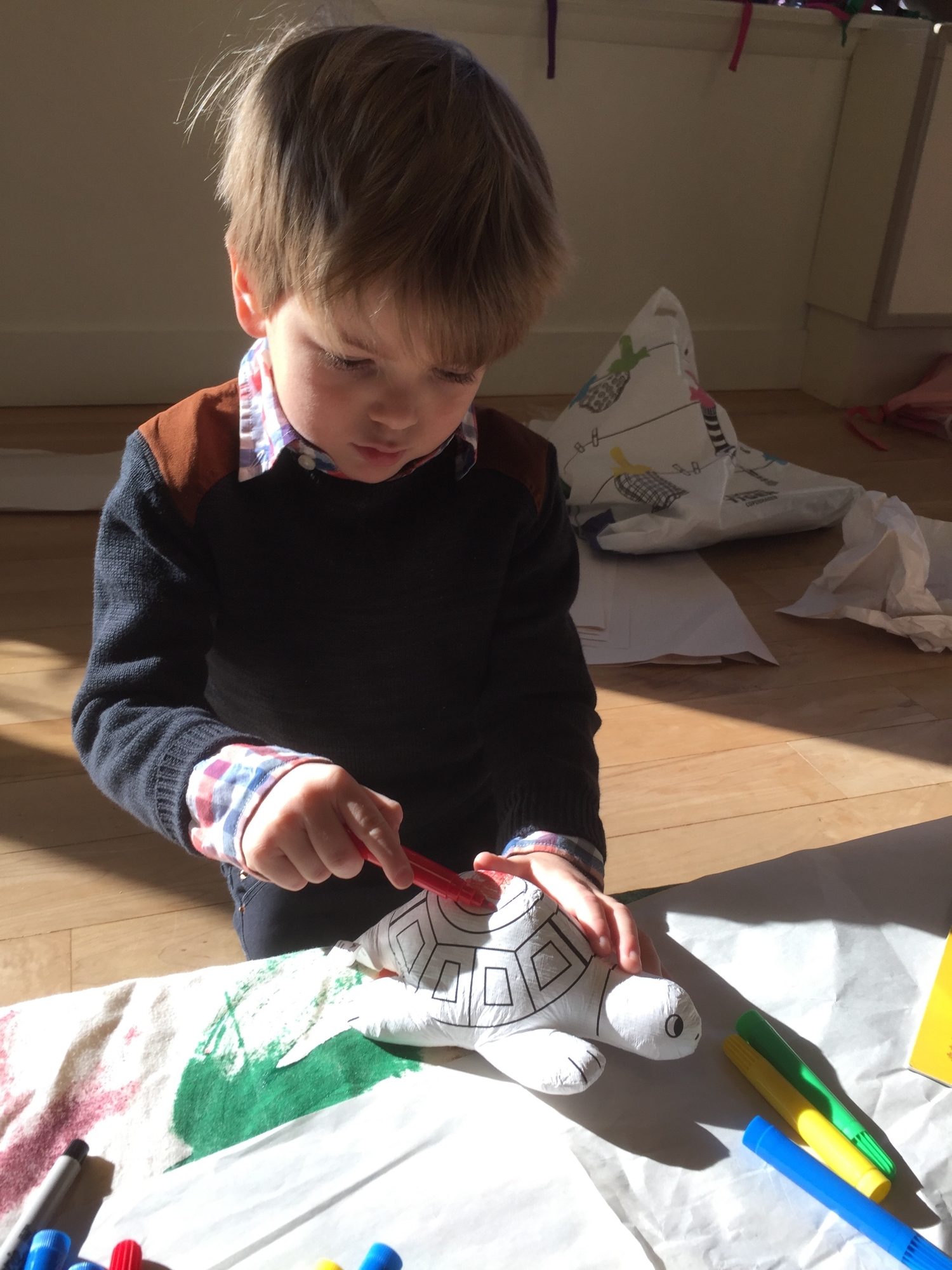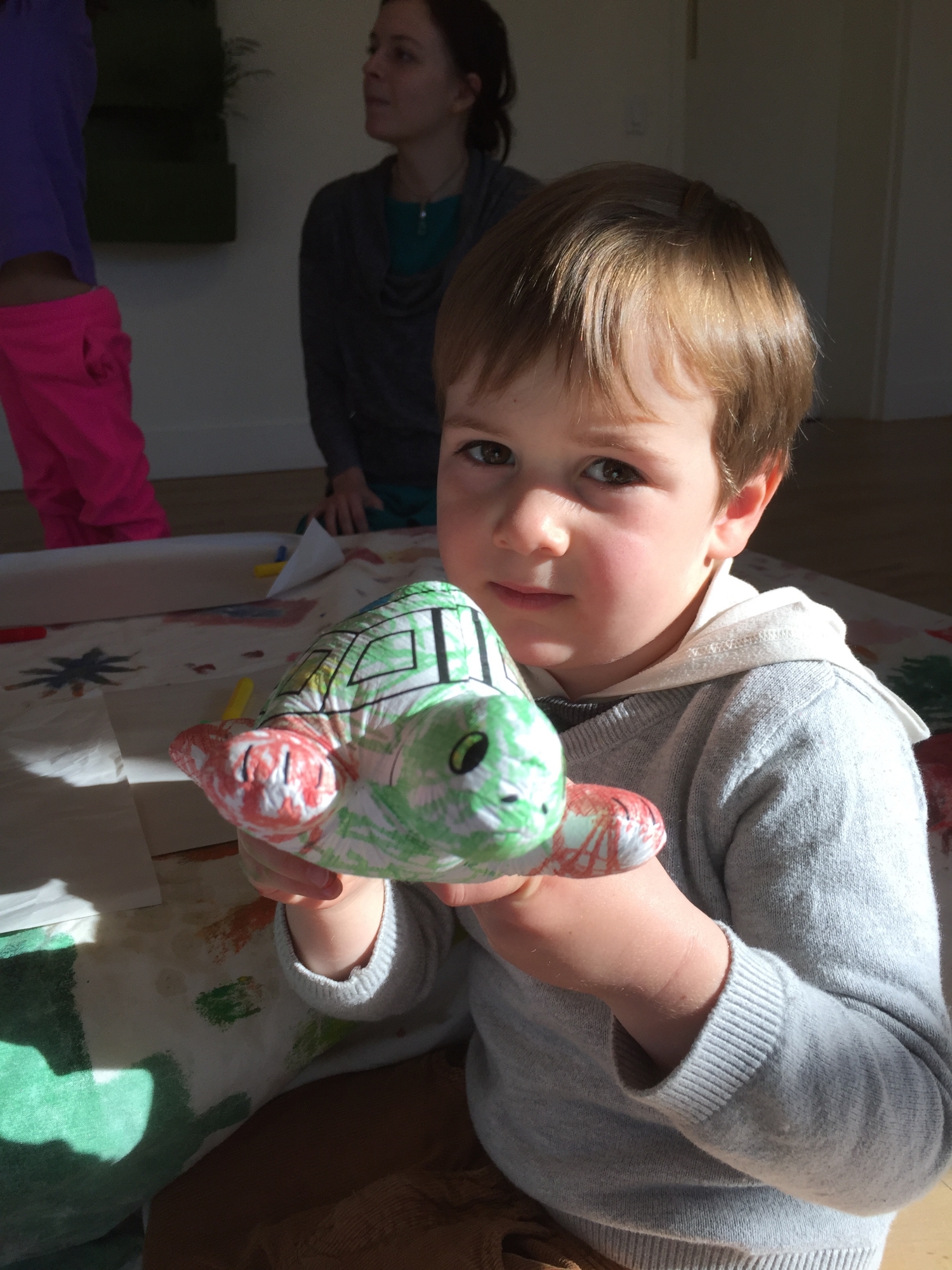 Kate and the littlest Pono amigos reviewed the colors en español and then decorated soft toy turtles with bright markers. The children later enjoyed dancing with their colorful tortugas!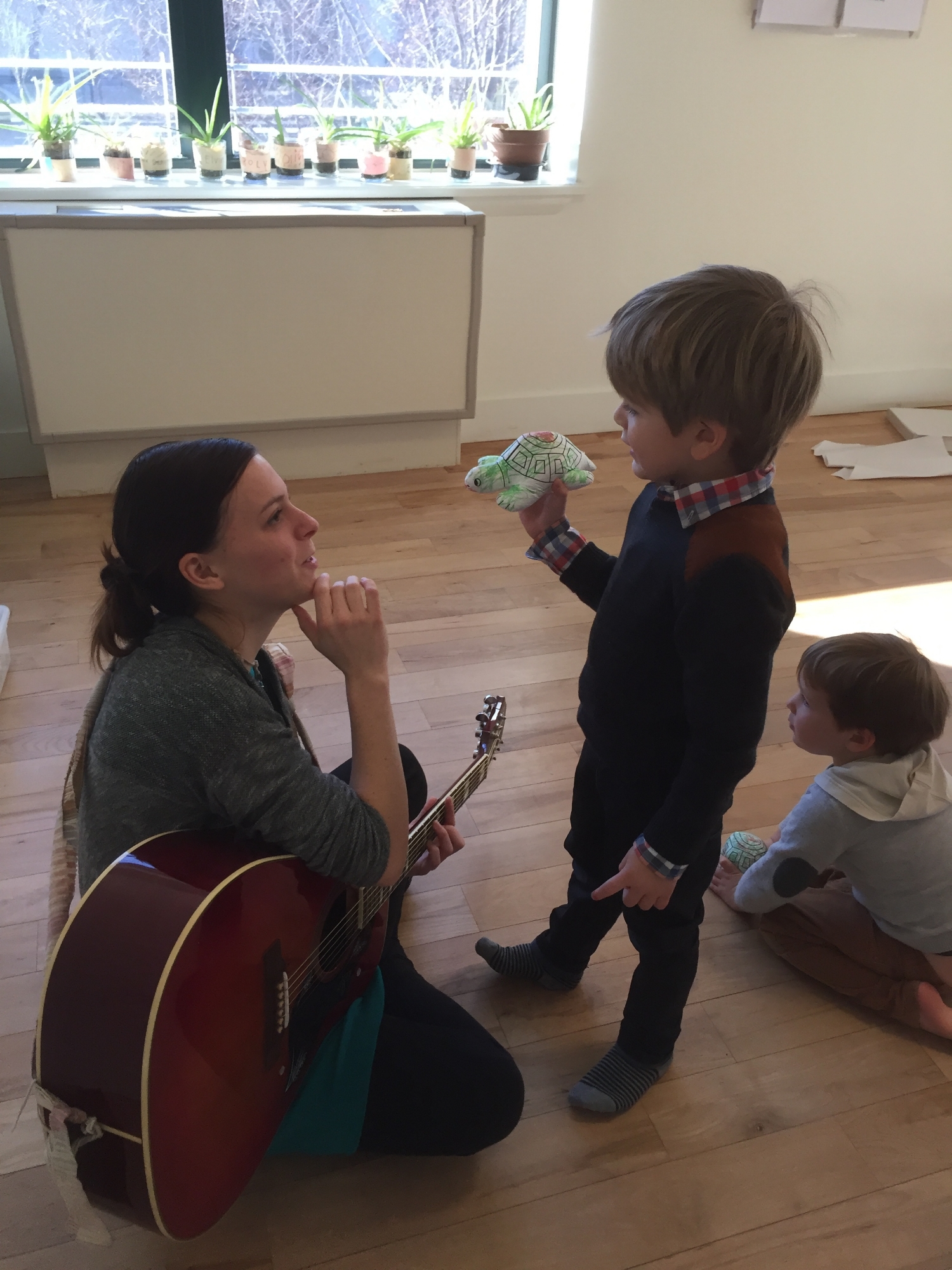 Ali guided the children in singing Mexican folk song "De Colores" and later performed a rousing version of "Twist and Shout." Our littlest Pono friends love dancing to Ali and her guitar!
Our youngest friends sculpted with clay, making a snowman, Humpty Dumpty, and a special gift for a Pono parent. They later used their creative energy to build a large train track and took turns sending their trains on great journeys. All aboard!
In addition to fun train time, our littlest Pono friends enjoyed reading with Ali and Pono volunteer Deb Heineman.
Pono children enjoy time playing together during morning stations. This week found many friends building with Legos and playing chess.
Here We Go, Pono, Here We Go...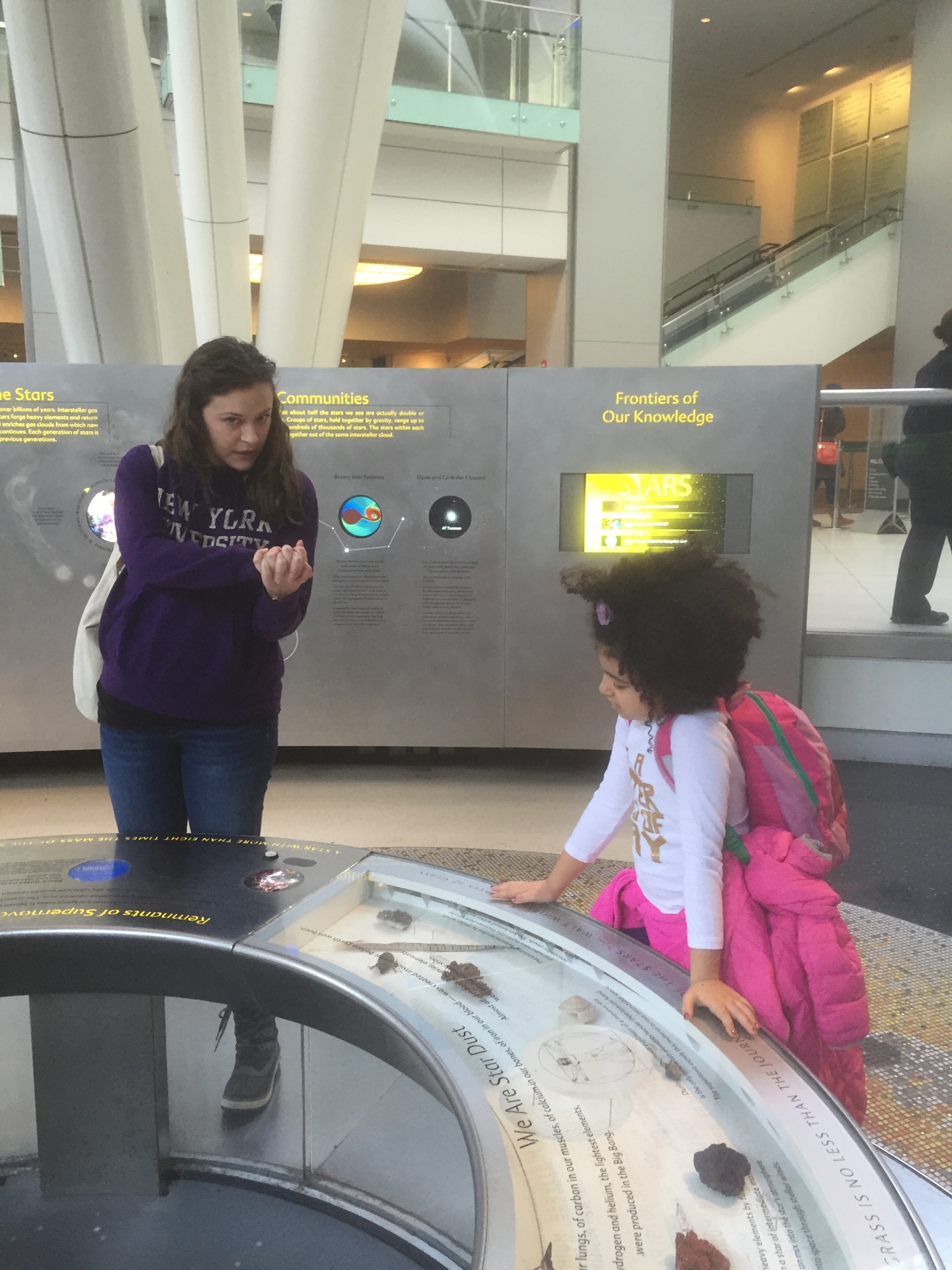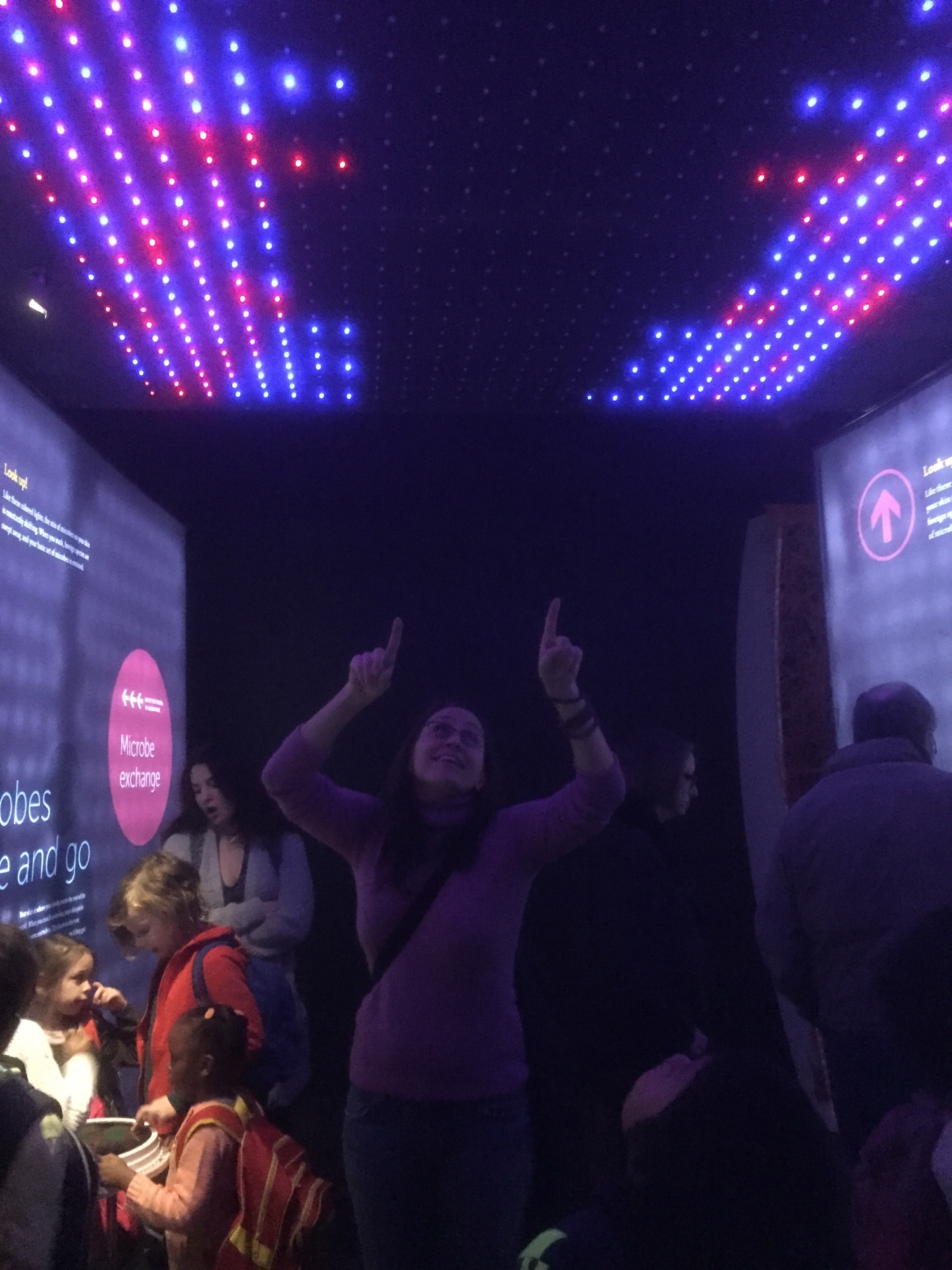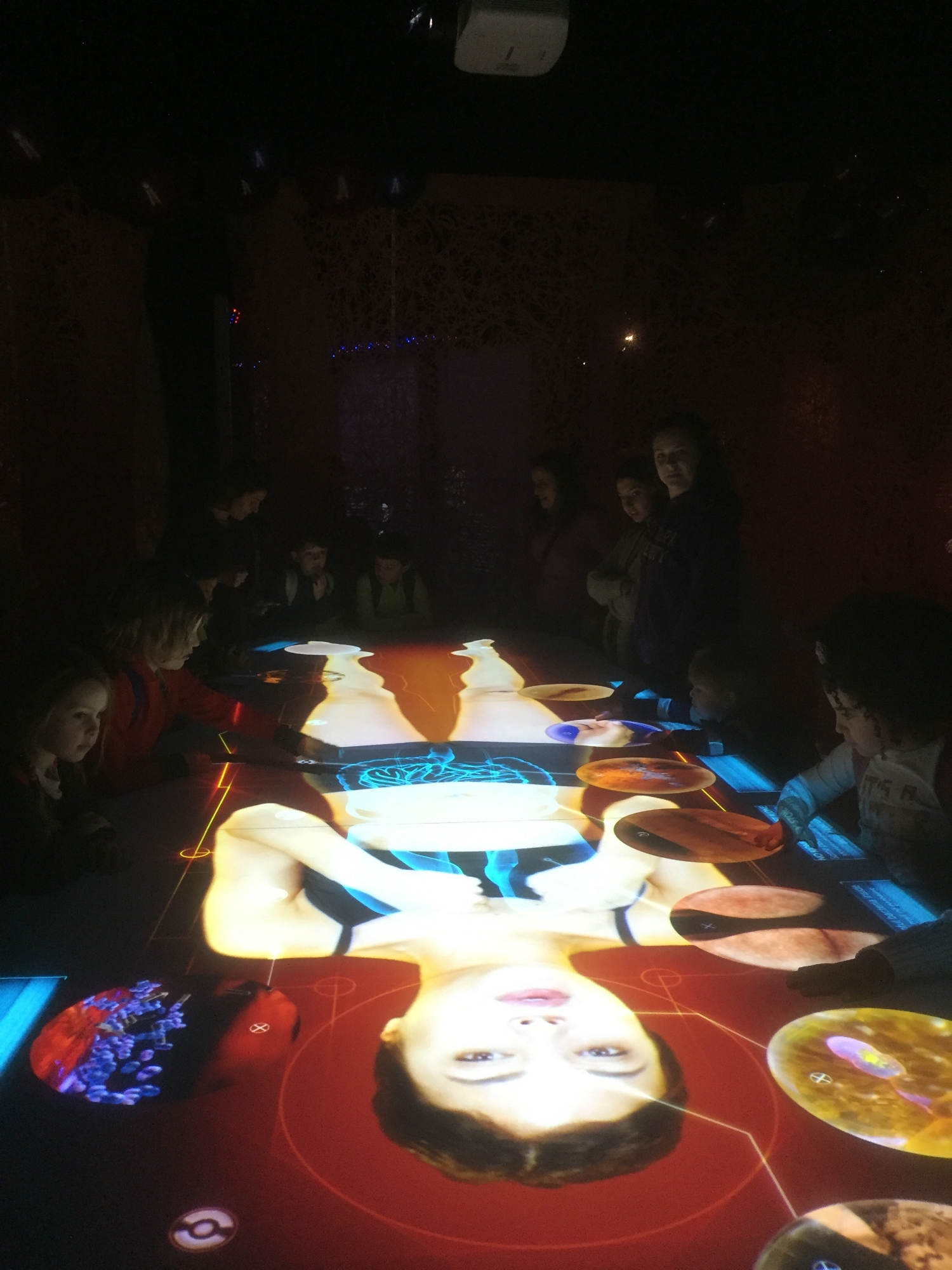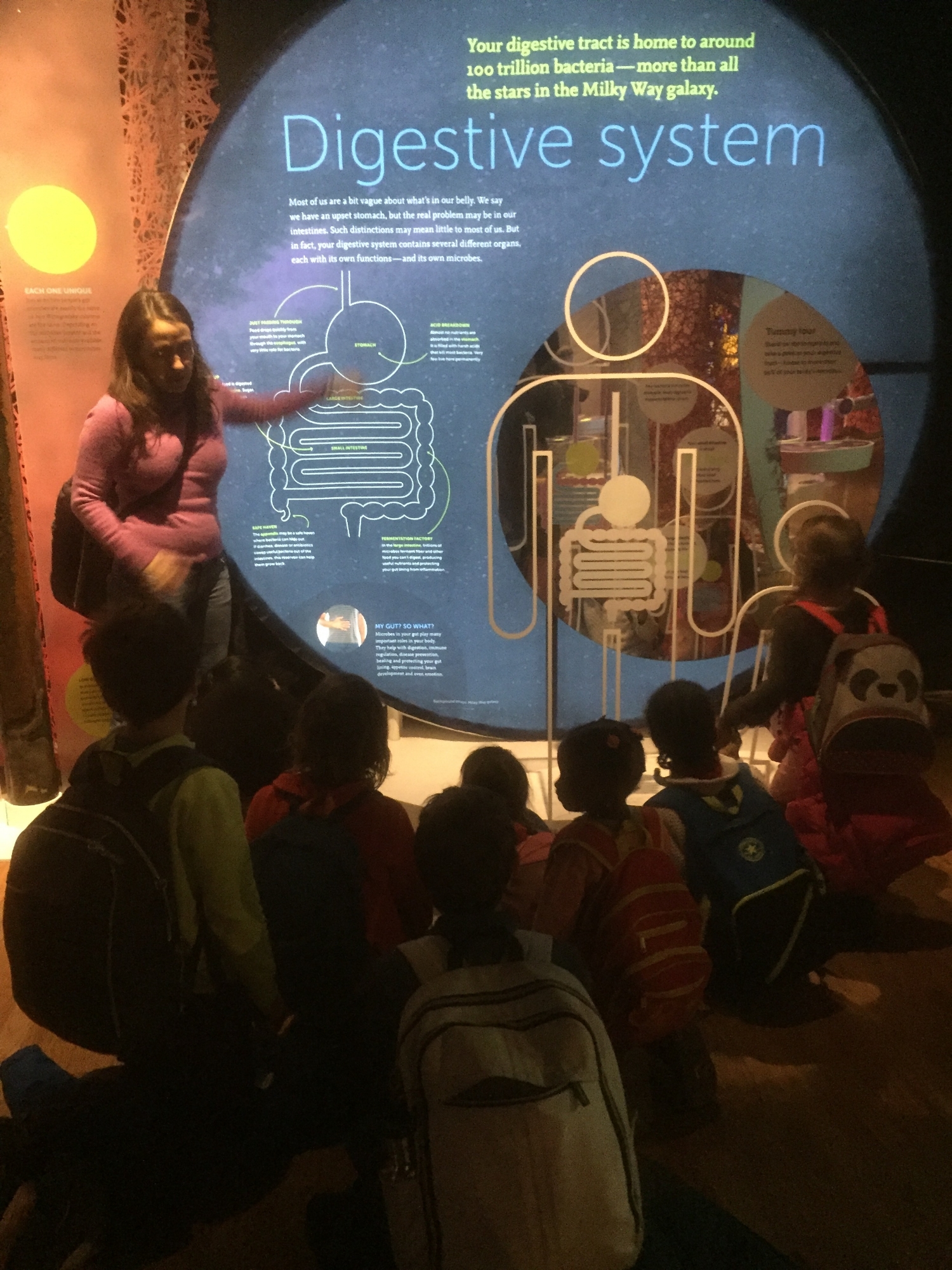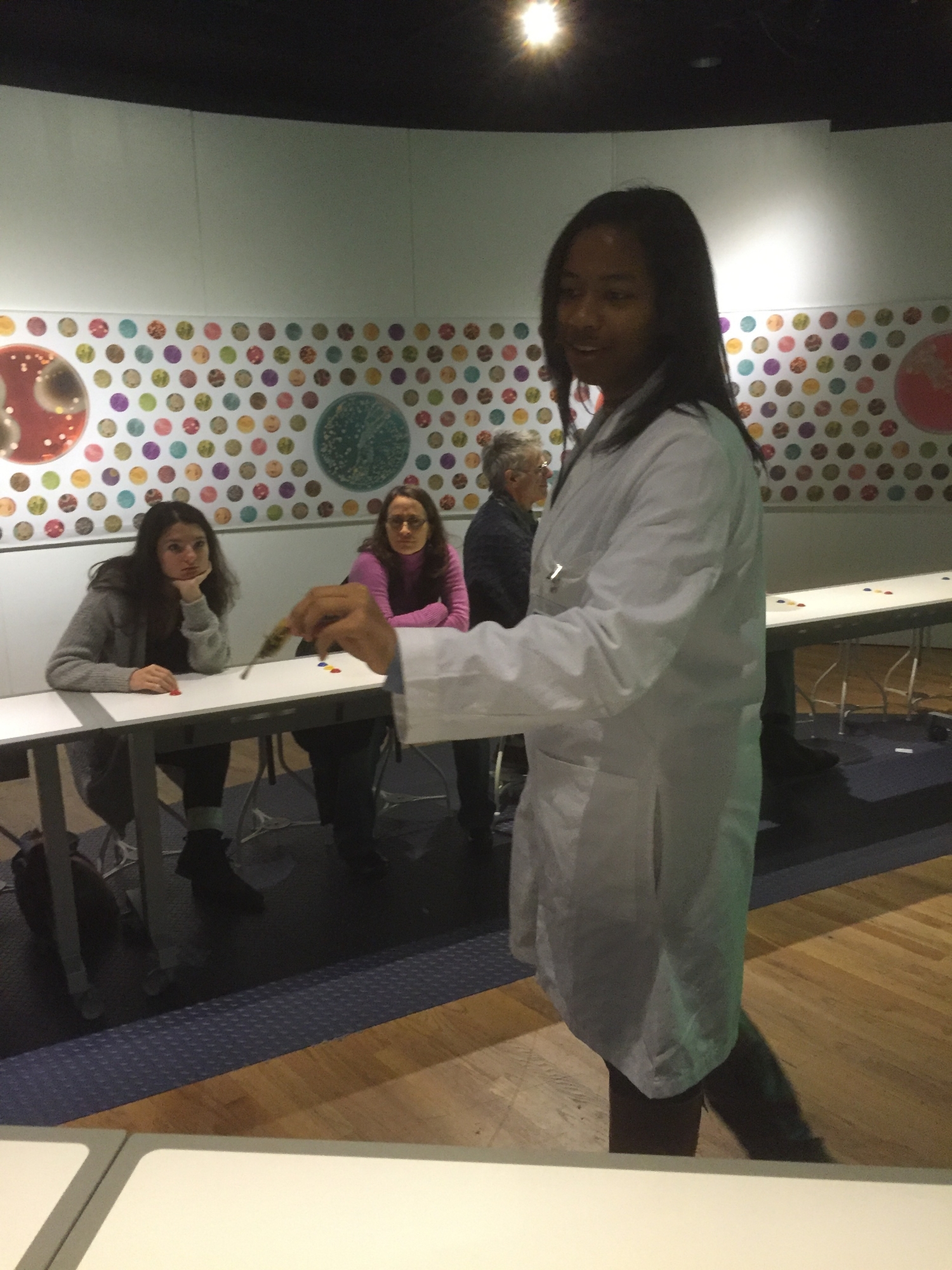 We had a very special guide this week during our trip to the American Museum of Natural History—Dr. A! She led us through the special exhibit "The Secret World Inside You" and explained how our bodies are home to trillions of bacteria. She answered our questions about microbes and helped us understand the important role they play in our digestive system. Later, we had the opportunity to see the museum's newest dinosaur, a 122-foot-long titanosaur! We also had time to explore other museum galleries and the Rose Center for Earth and Space.
Mentorship Fridays..
This week our comic book group brought Poppy Luca up to speed on all the progress made over the last term. They then embarked on the first illustrations for Chapter 4, where the plot takes an interesting turn. They honed their drawing skills and discussed what was proving a challenge and how to recover drawings if they did not turn out as wished.
Our songwriting class had two special guest teachers this week! Pono intern Kara Saunders led a tap dance class, and Ali taught vocal technique and led the group in singing various songs, including Beatles' classics "Lucy in the Sky with Diamonds" and "Yellow Submarine."
This week we hosted an information session for a number of interested families. We are always happy to share why we love Pono!