We enjoyed another week of discovery in nature, in our city, in our Pono space, and even in ourselves!
Come And Follow Me...
Some of our most engaging lessons are taught by Pono children. This week one of our students taught us about symbiosis. She explained what symbiosis is and showed us various examples of mutually beneficial relationships between different organisms. We especially enjoyed learning about, and saying, "zoox," or zooxanthellae, algae that live in many coral polyps.
This week Pono learned the stories behind the big top. Peter Straus, aka Doctor Peety from Big Apple Circus, taught us the fascinating history of the circus and found time to show us several tricks.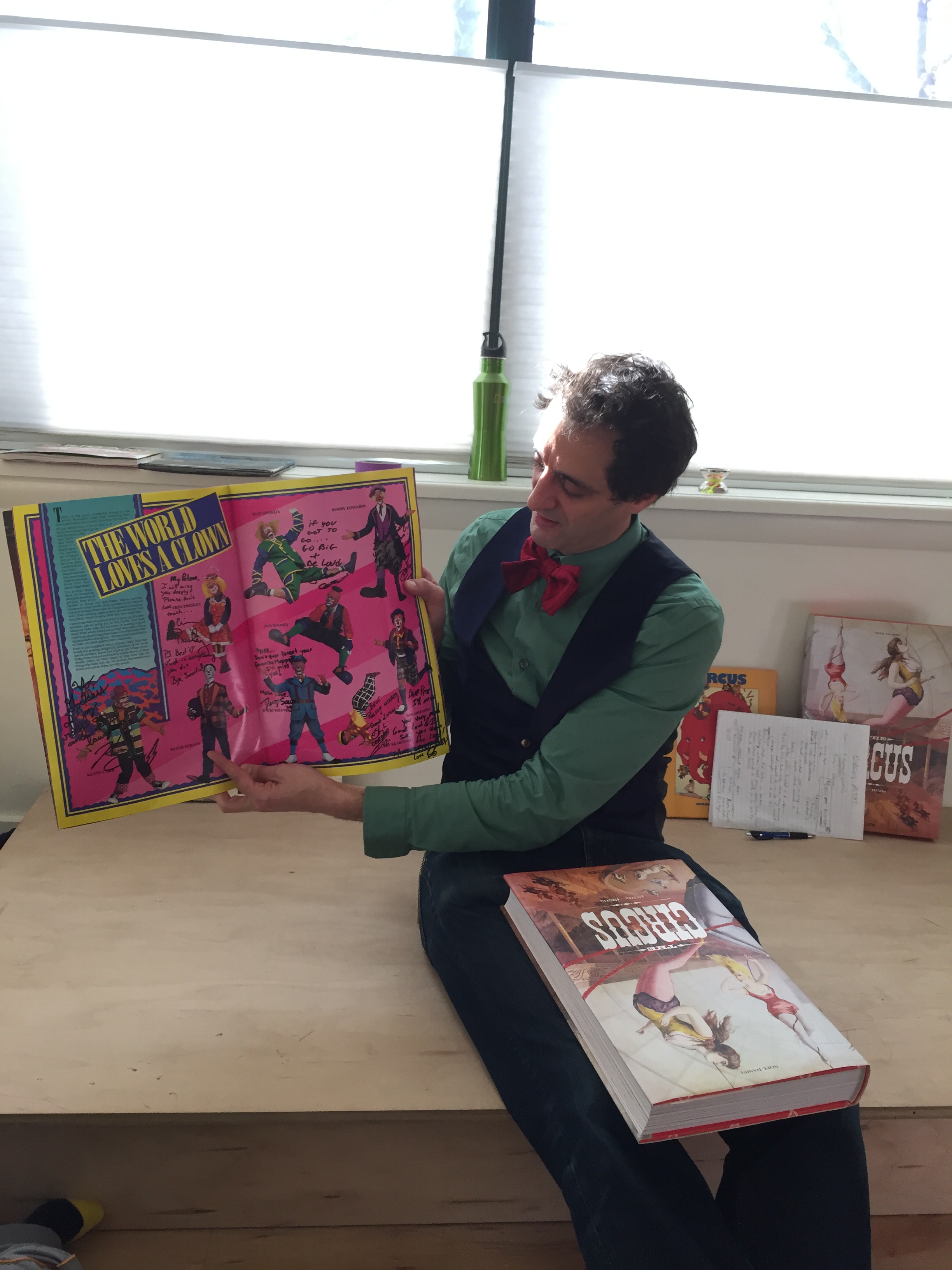 Microbes are everywhere, even in our belly buttons! This week Dr. A and the younger children swabbed themselves and other locations in Pono and put their samples in petri dishes. What will we find growing there?
Dr. A brought in illustrations of different bacteria and she and the older children discussed the features of various microbes. The children then set to work swabbing themselves and the Pono space for microbial samples. They are looking forward to checking their petri dishes for signs of bacterial growth!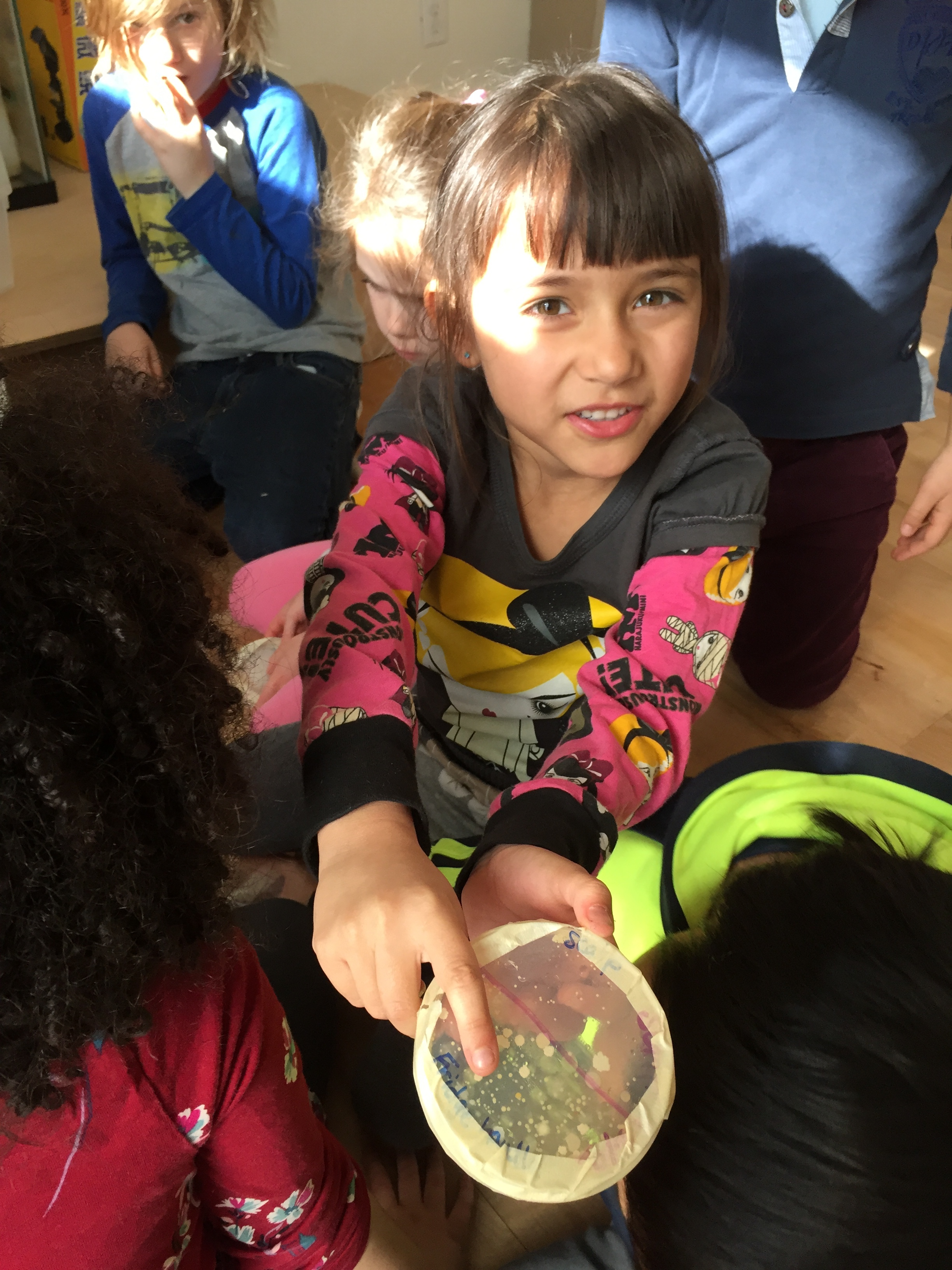 On Friday Dr. A made a special visit to inspect the children's petri dishes. The children were fascinated with the varieties of microbial colonies growing in the dishes! They illustrated their findings and counted the different types of microbes. Scientific discovery is exciting!
Carpenter Ivey Long returned this week to complete the next step in making tables for the Pono space. The children measured and marked the wooden planks Ivey had brought and then sat at a safe distance while she cut the pieces with her power saw.
Meanwhile, Back At The Ranch...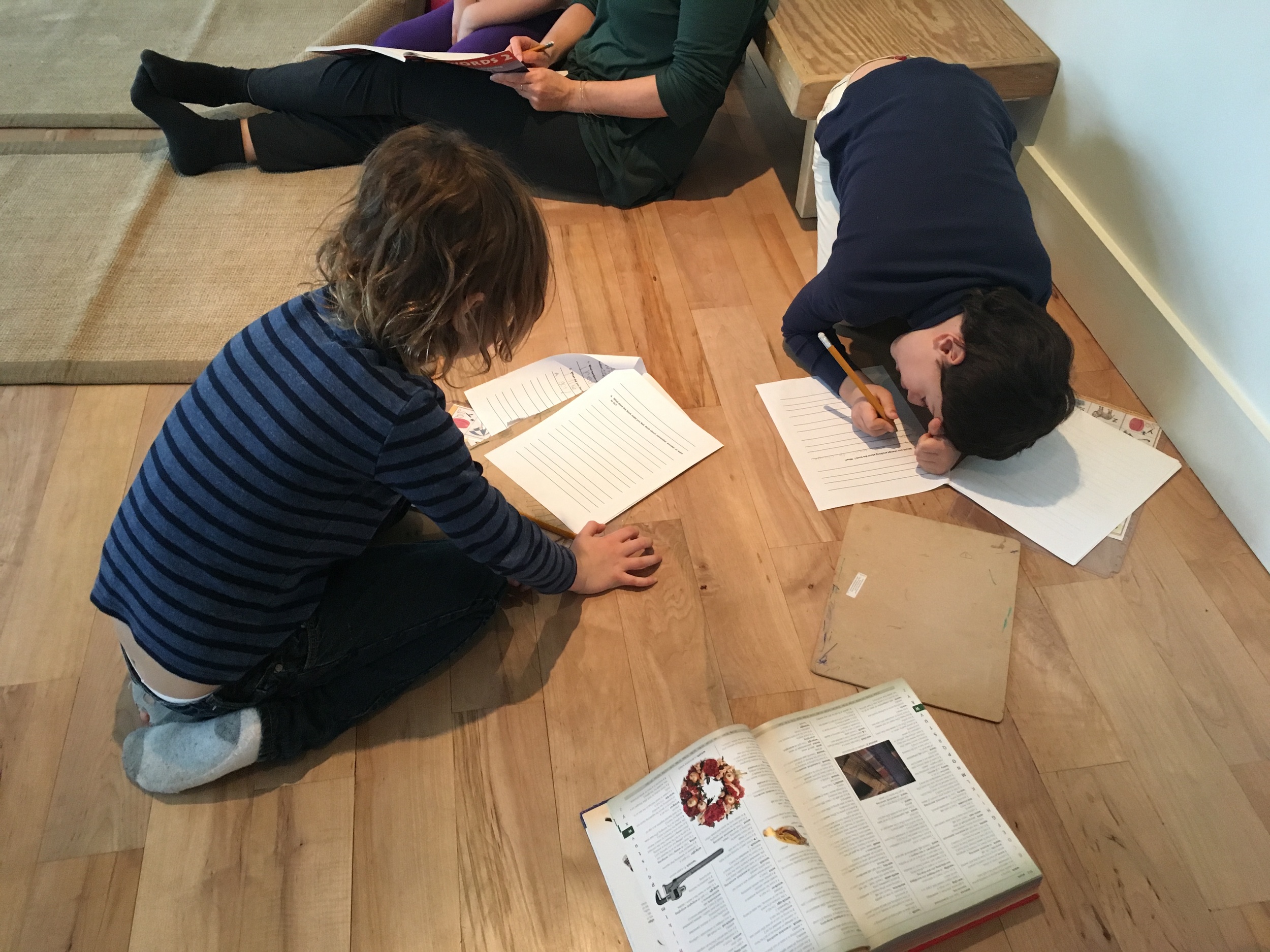 This week our younger literacy students finished their You Are book and wrote words on slips of paper to hide during next week's word hunt. The older students deepened their understanding of suffixes and got more practice using them. As always, Julietta found ways to incorporate literacy throughout the week, whether inside the Pono space or out!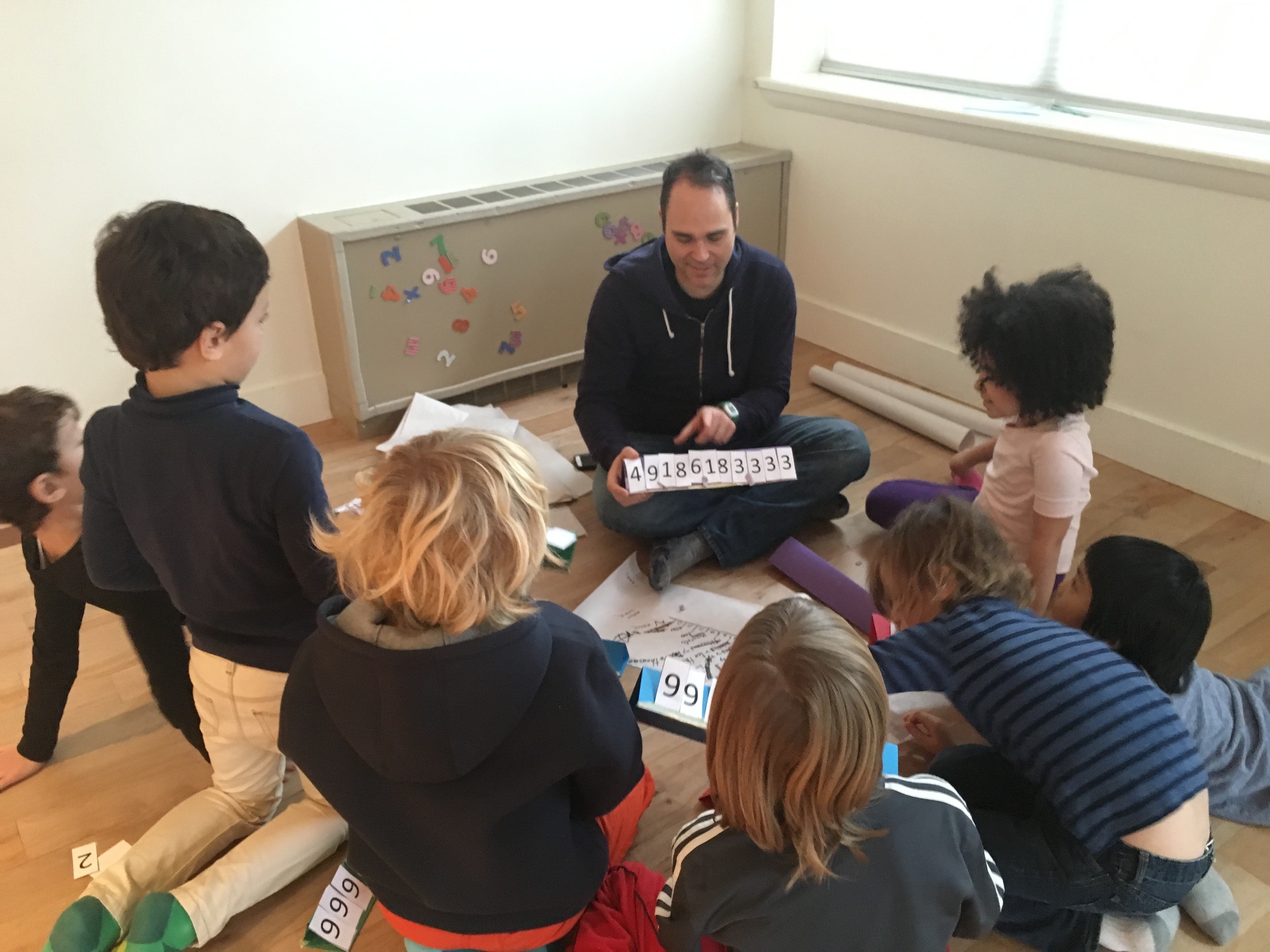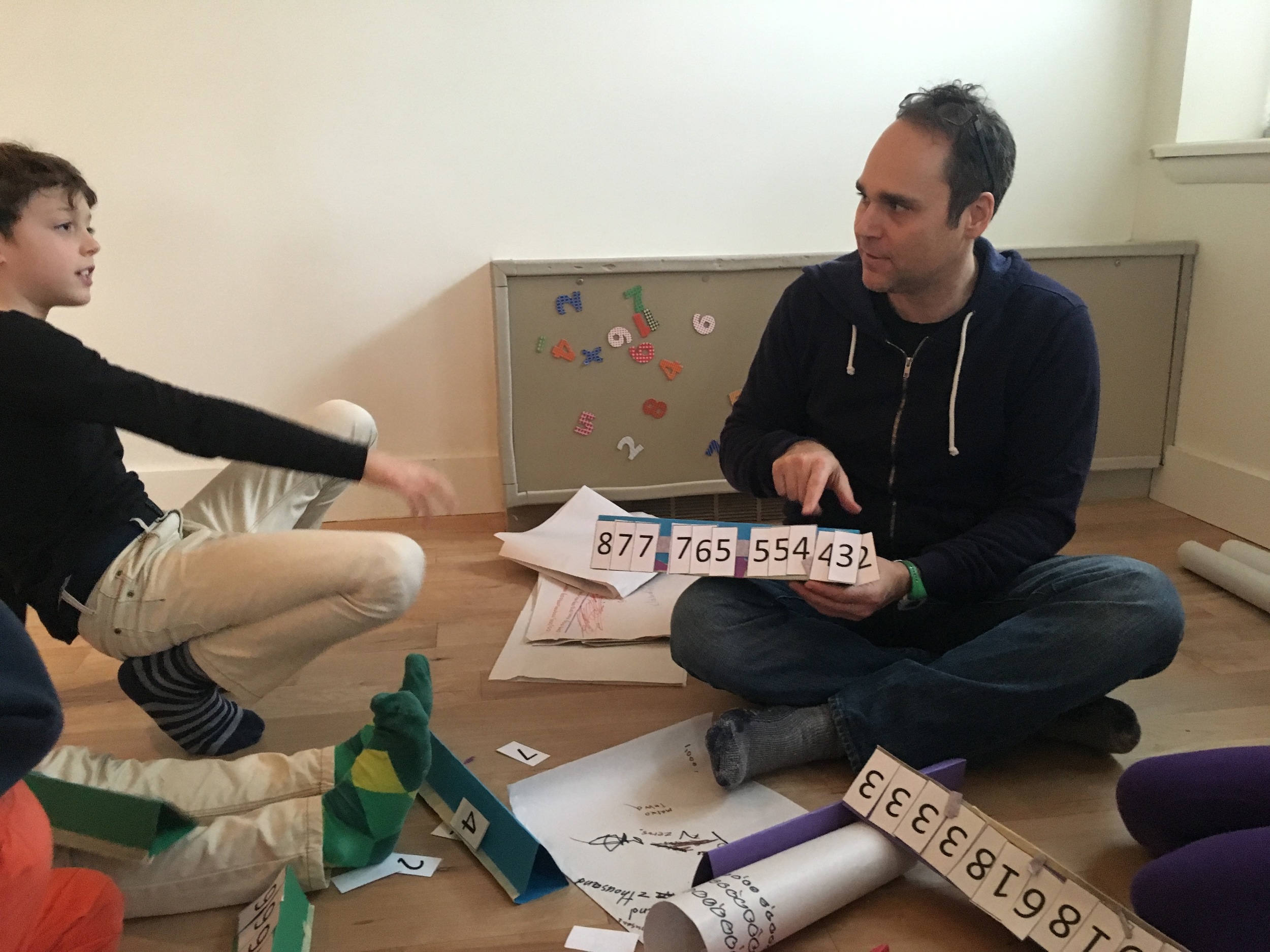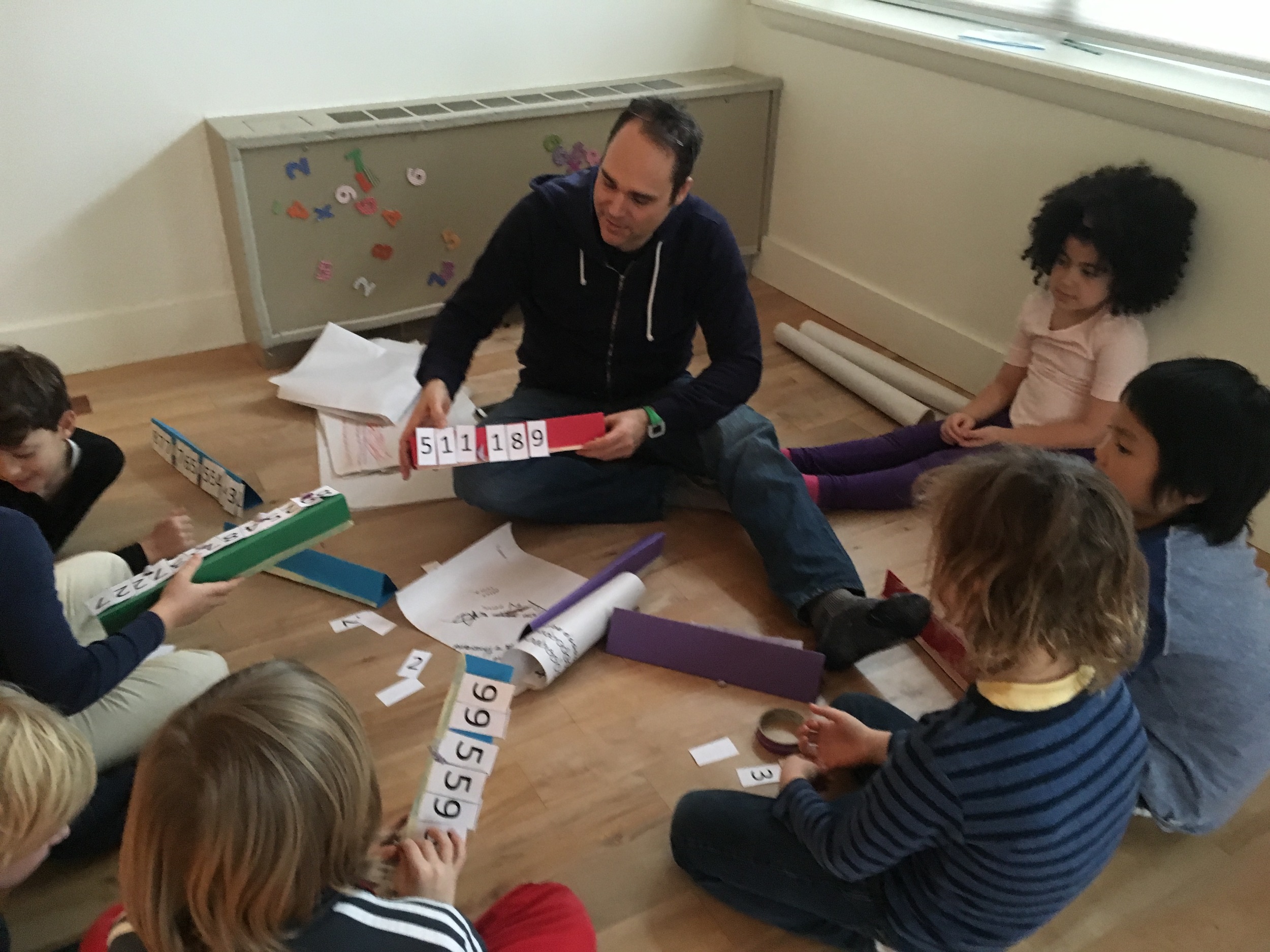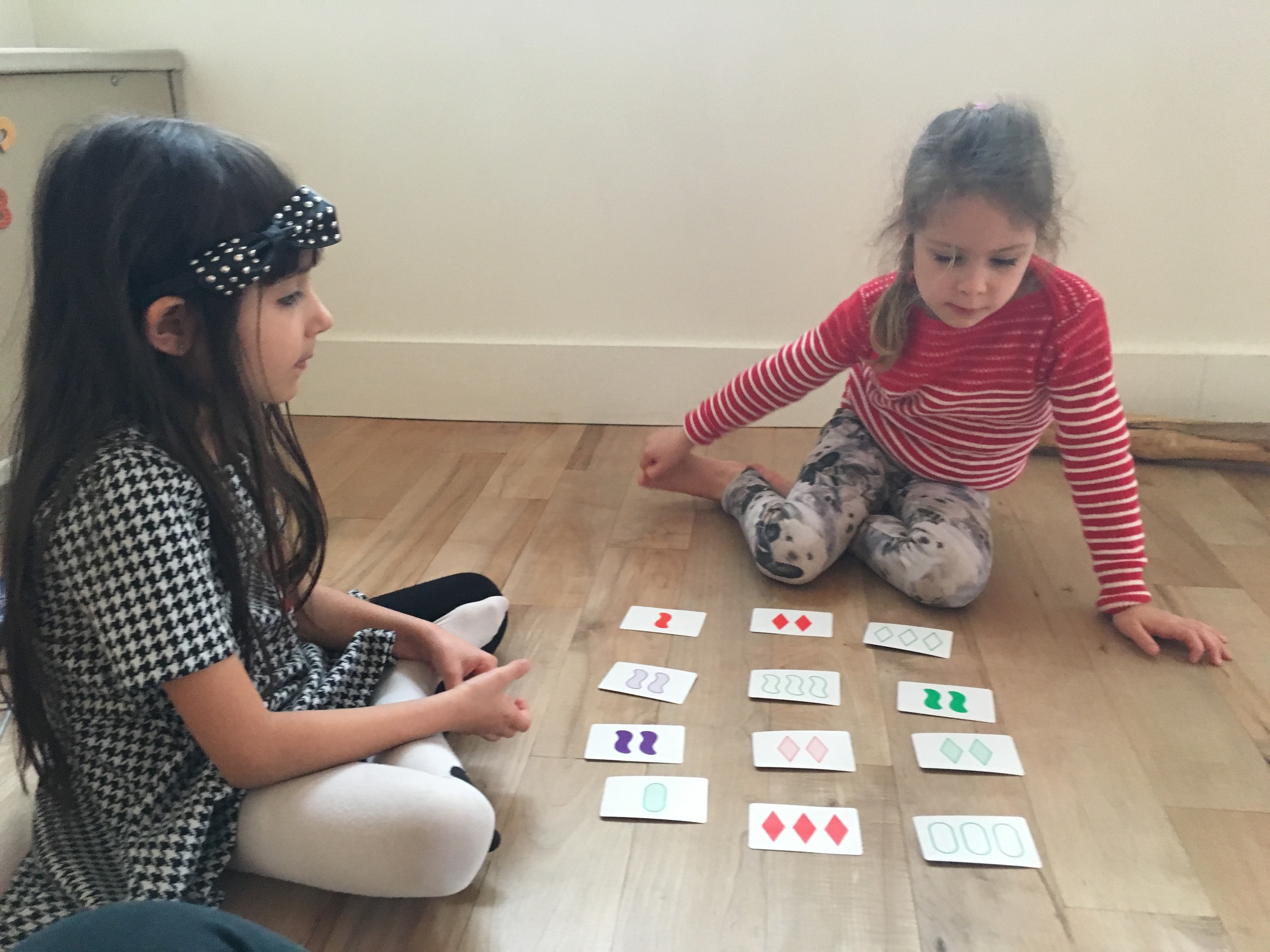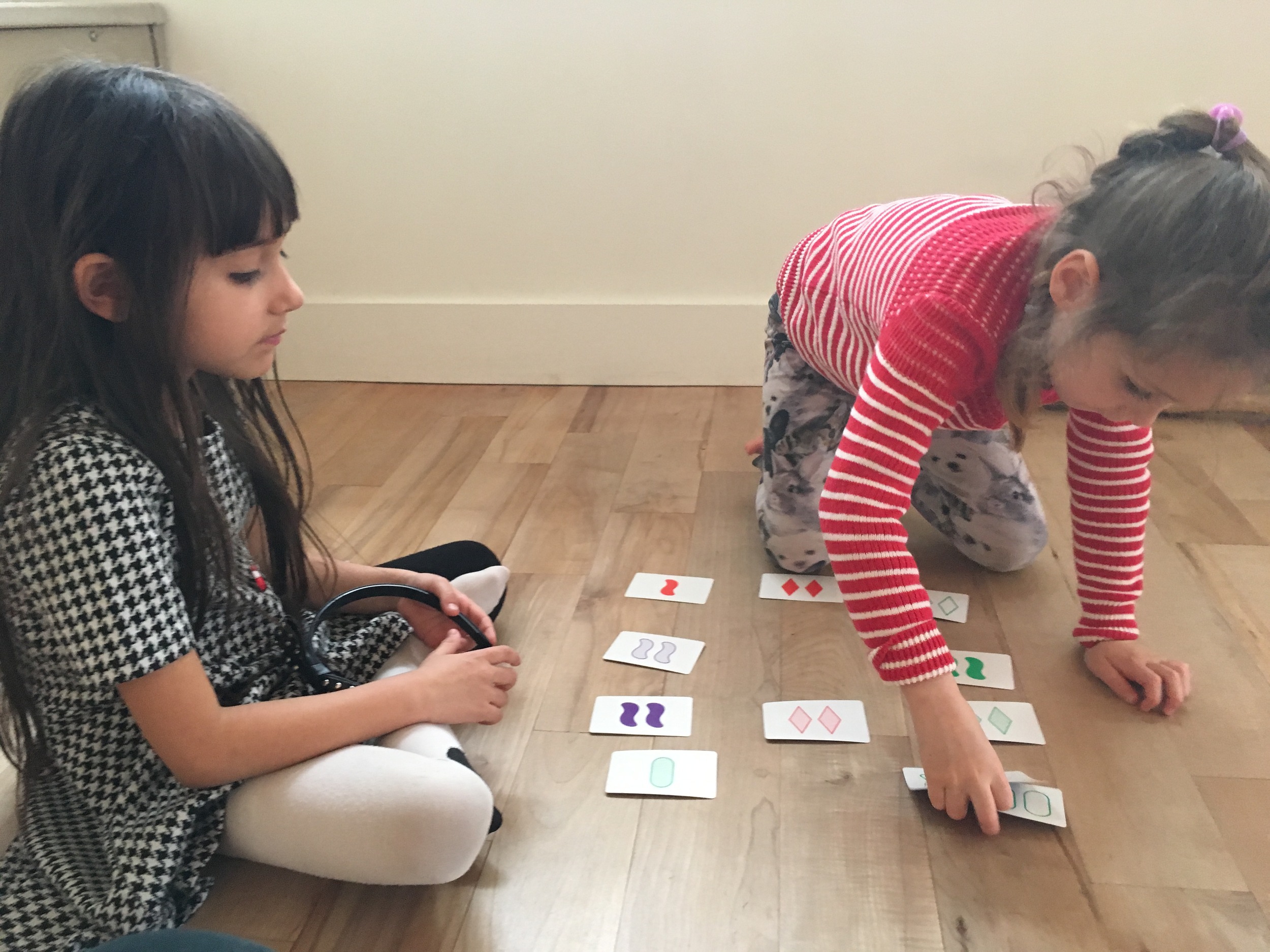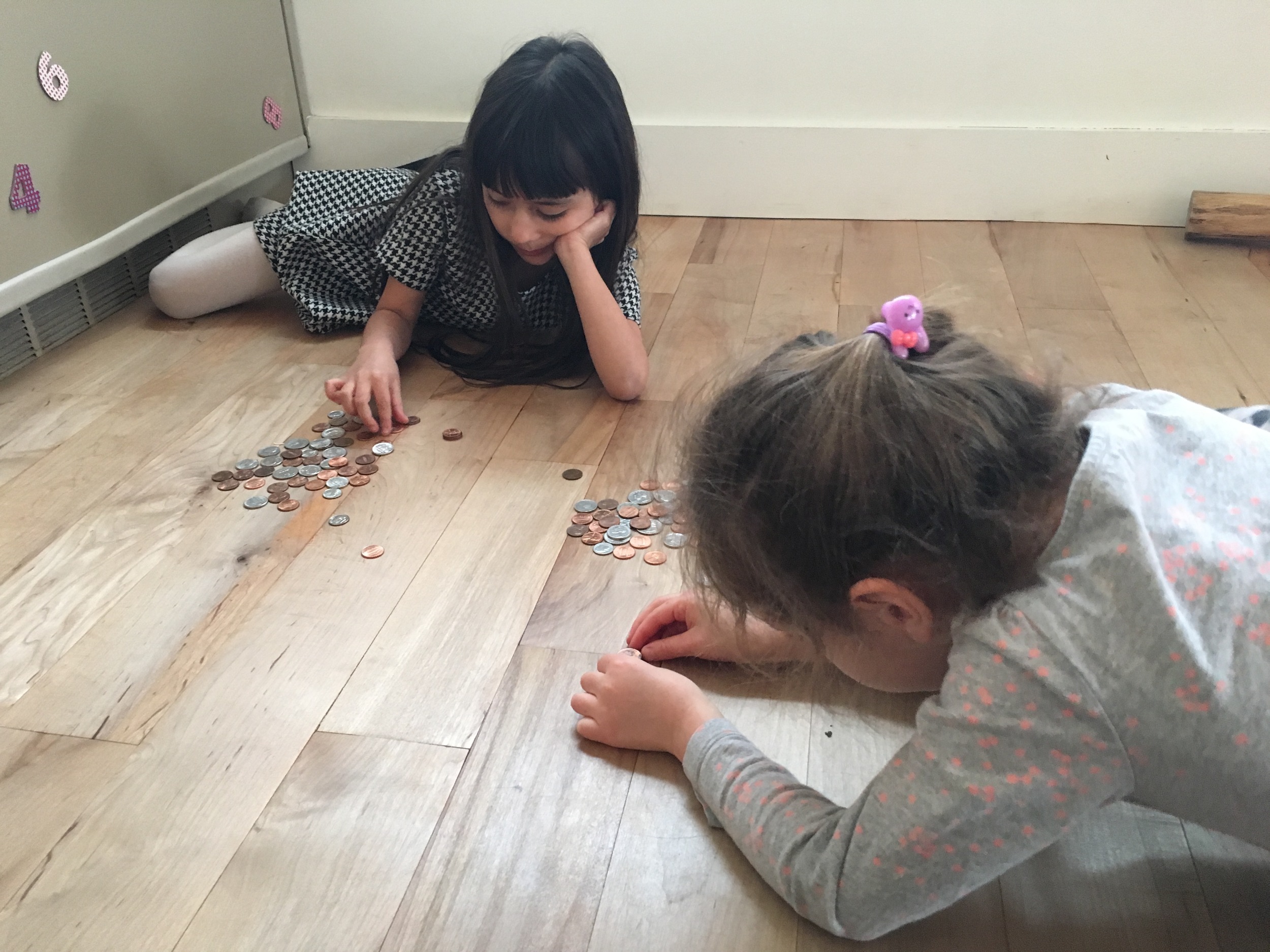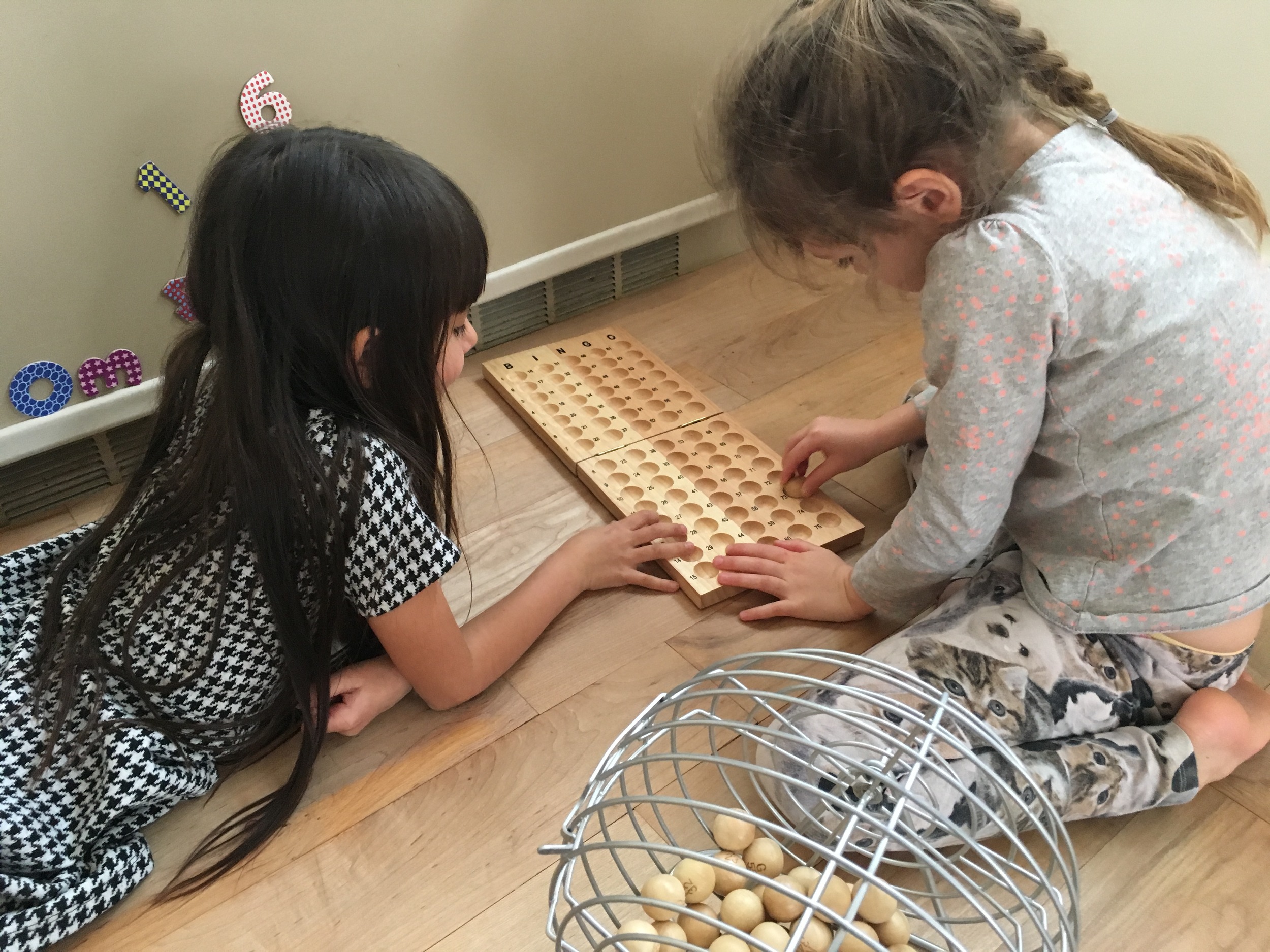 This week in math, the oldest children worked with David D'Alessio to create random large numbers with number tiles and worked on naming them and reading them out loud. They discussed the proper placement of the decimal for real numbers and gave proper placement of the comma in large numbers. Maysaa and the intermediate group explored patterns, counted and sorted money, and played math bingo.
The littlest Pono friends met with David and practiced sorting and counting coins. It's all adding up!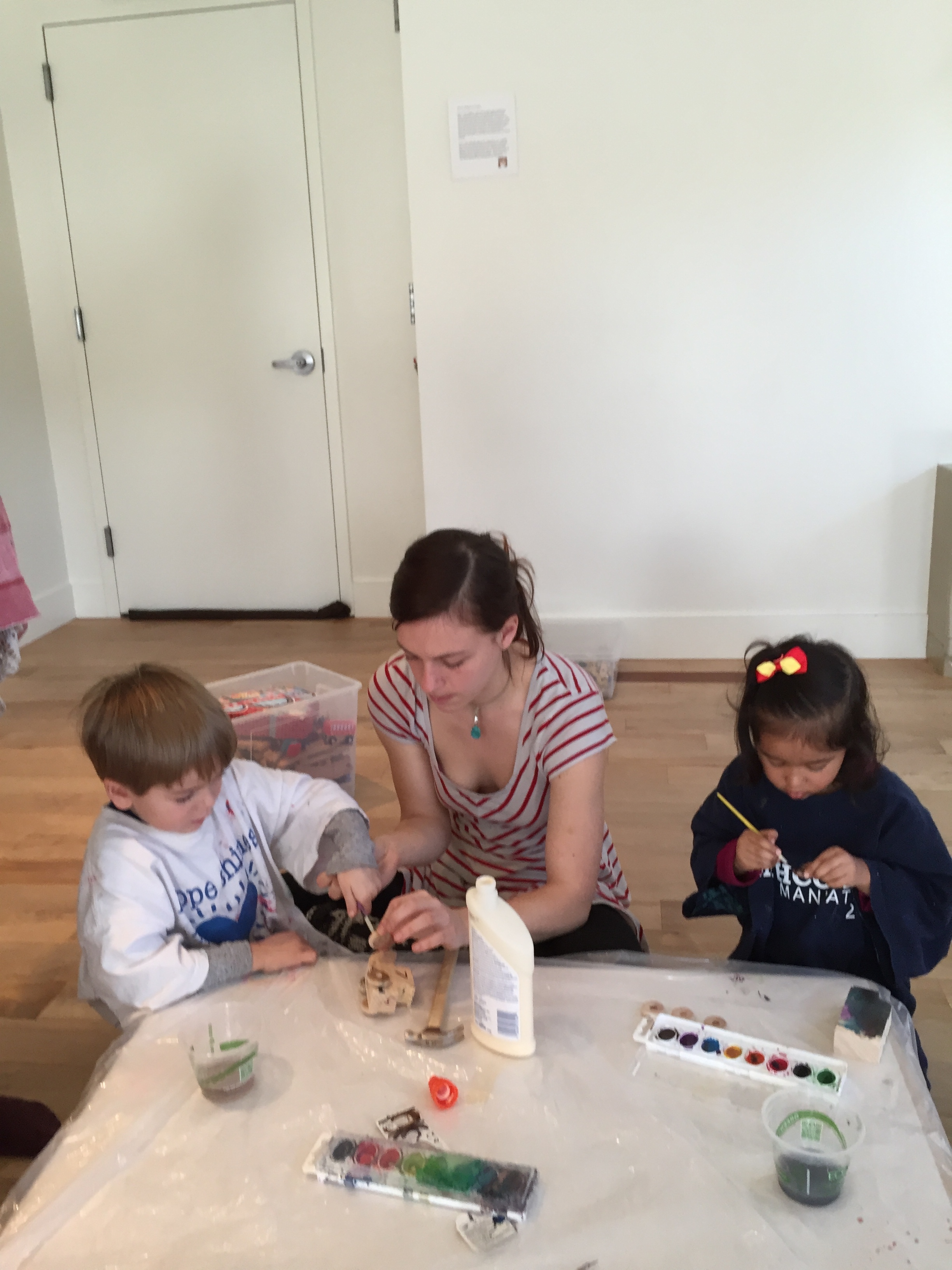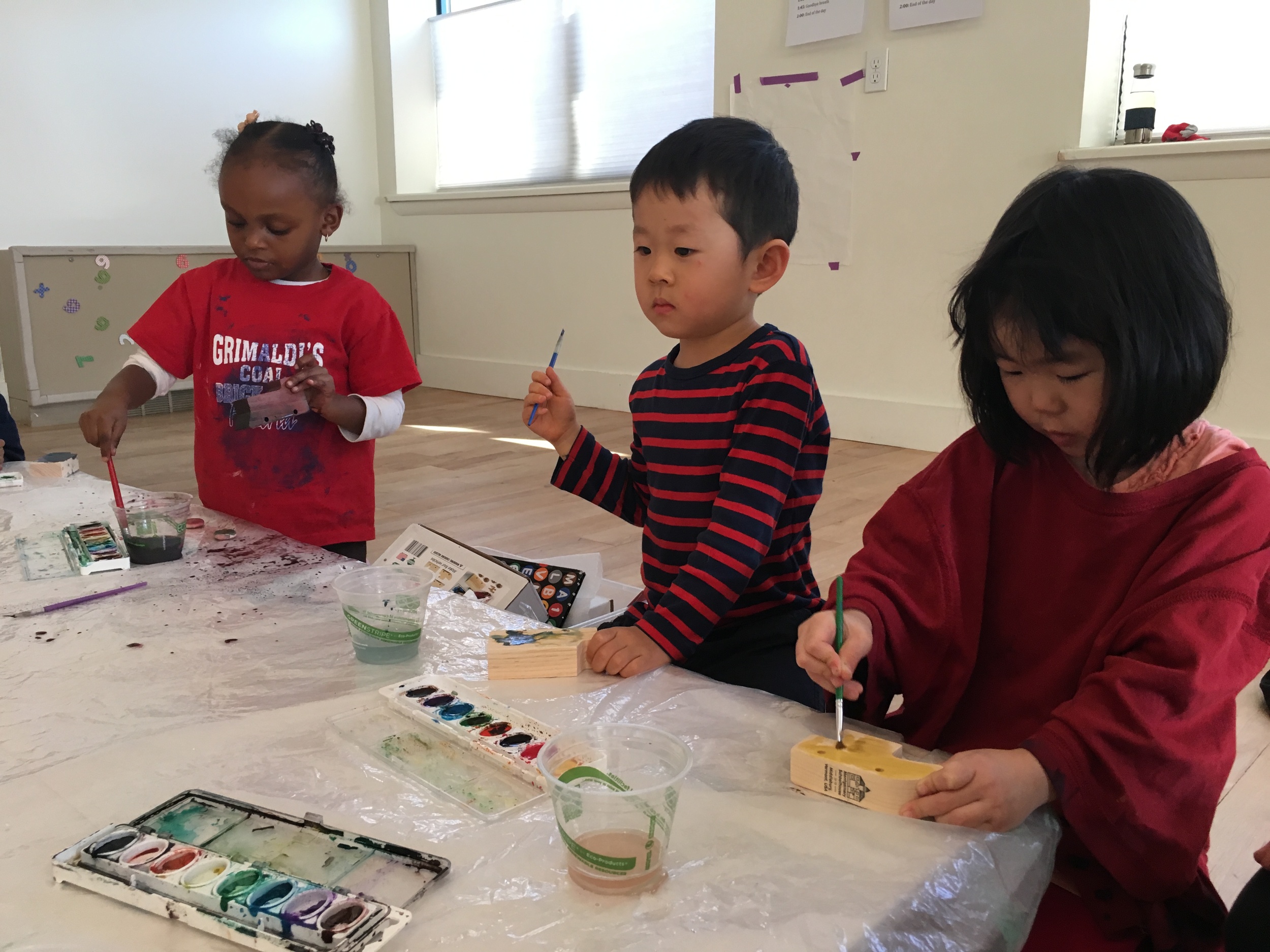 Ali and the youngest children assembled and painted wooden vehicles. They're ready to go places!
Singing filled the air during Ali's music class with the older children. Ali taught them Wendell Berry's lyrics to the folk song "When I Rise" and the children took turns singing verses and joining their voices with the others during the refrain.
This week Kate taught the littlest Pono amigos and amigas different animals in Spanish and then the children sculpted animales with clay. We ended up with a very colorful menagerie!
The older children learned colors en español with Kate and then made their own matching game to practice their new vocabulary.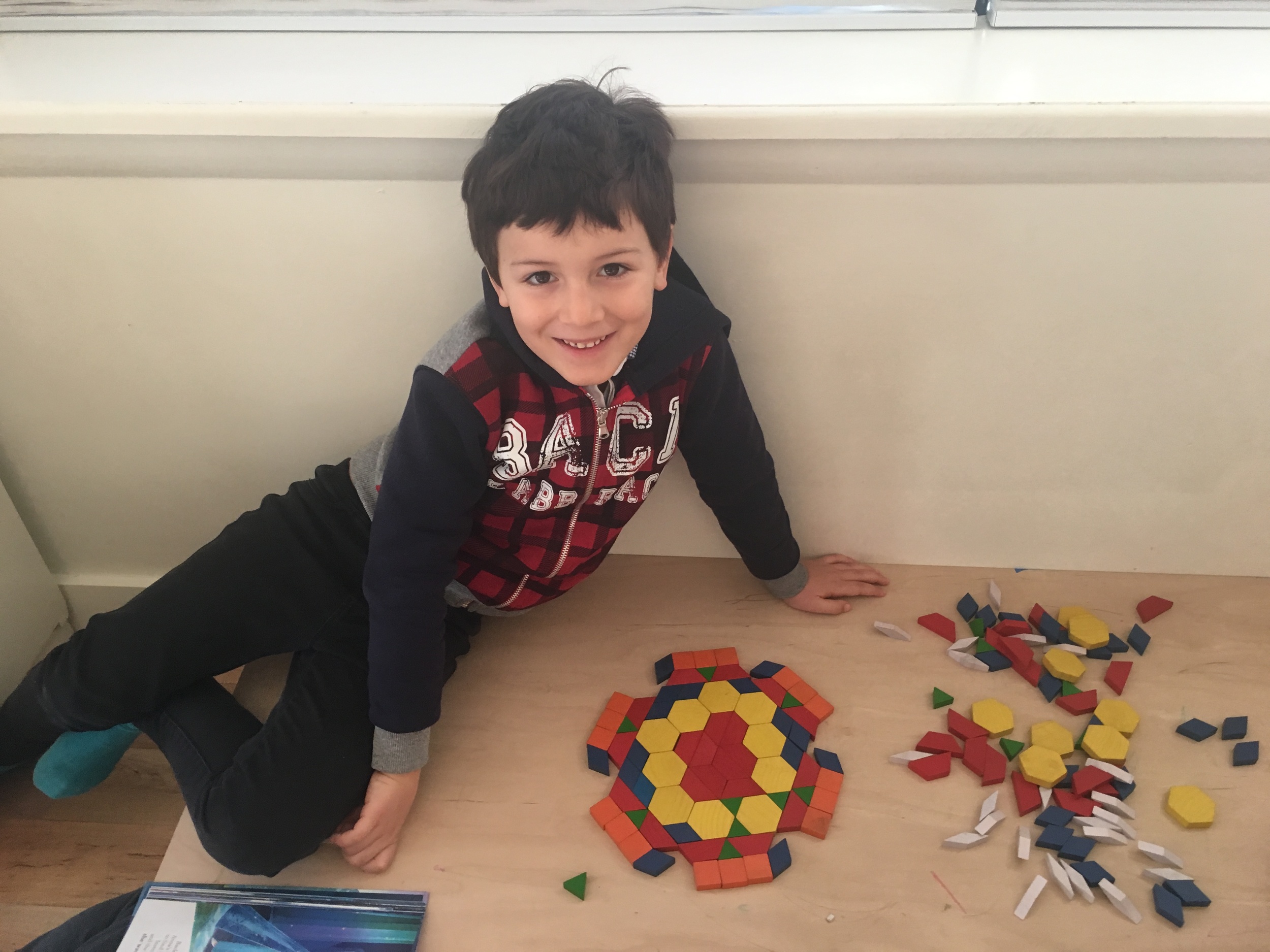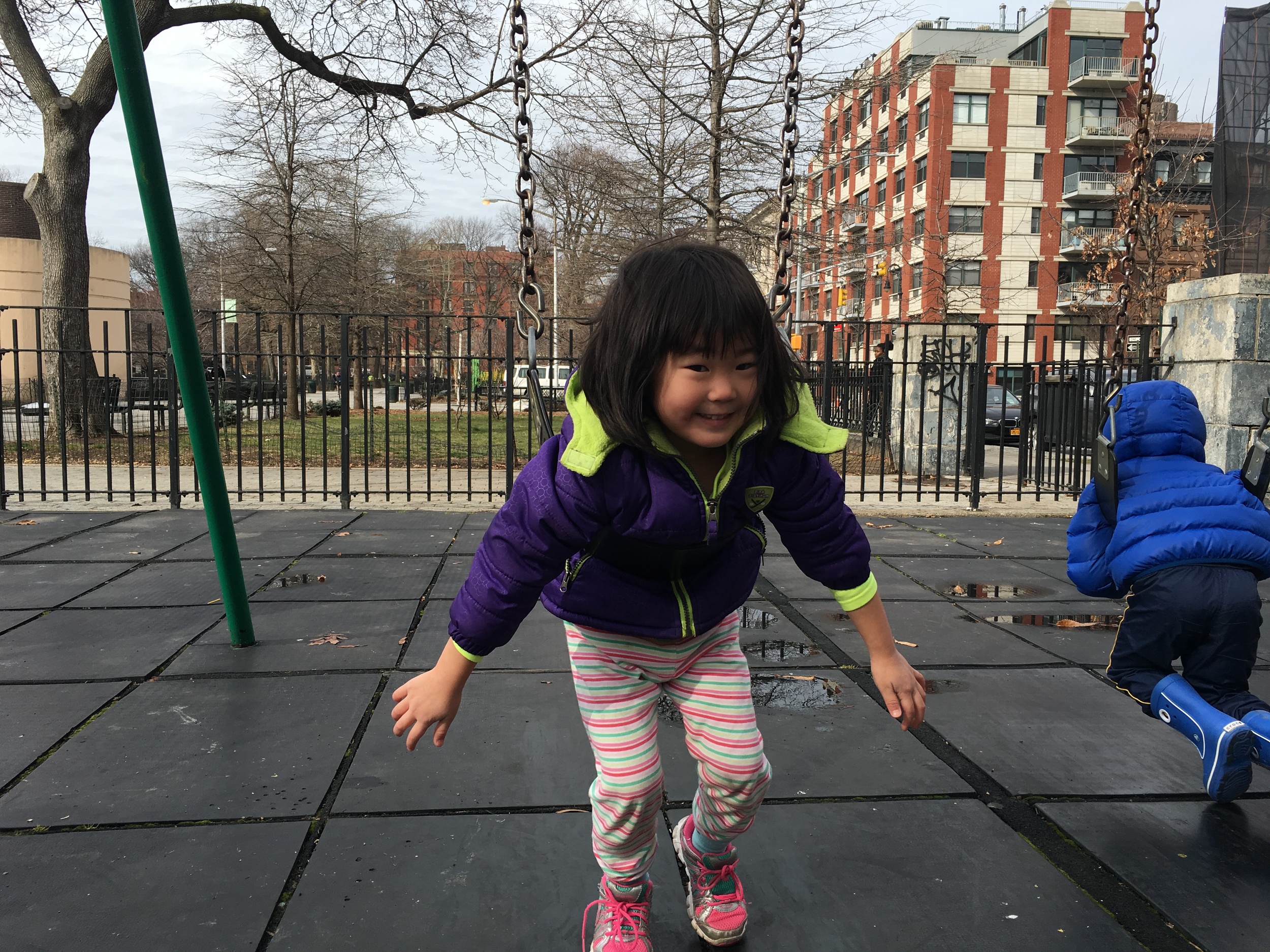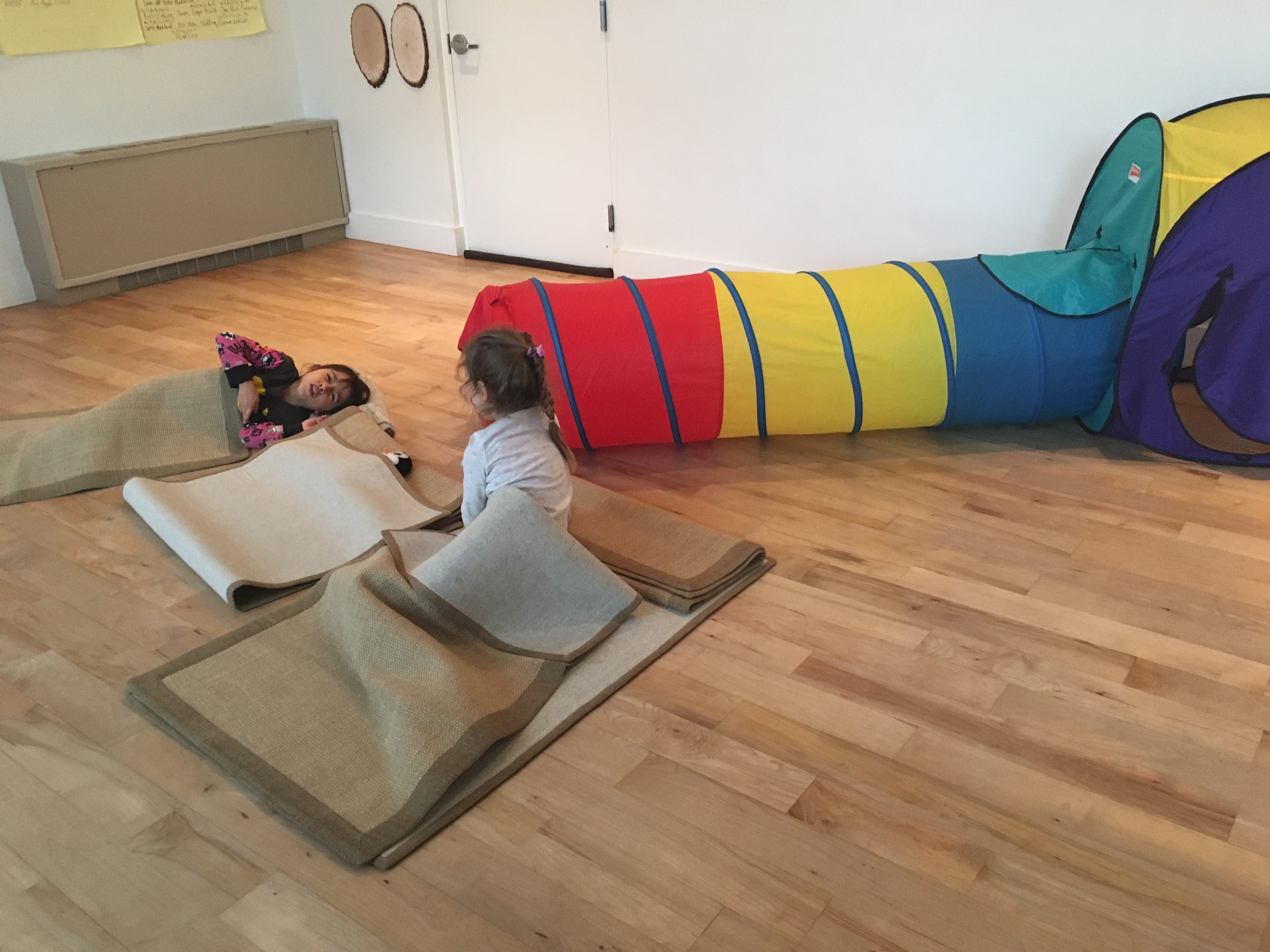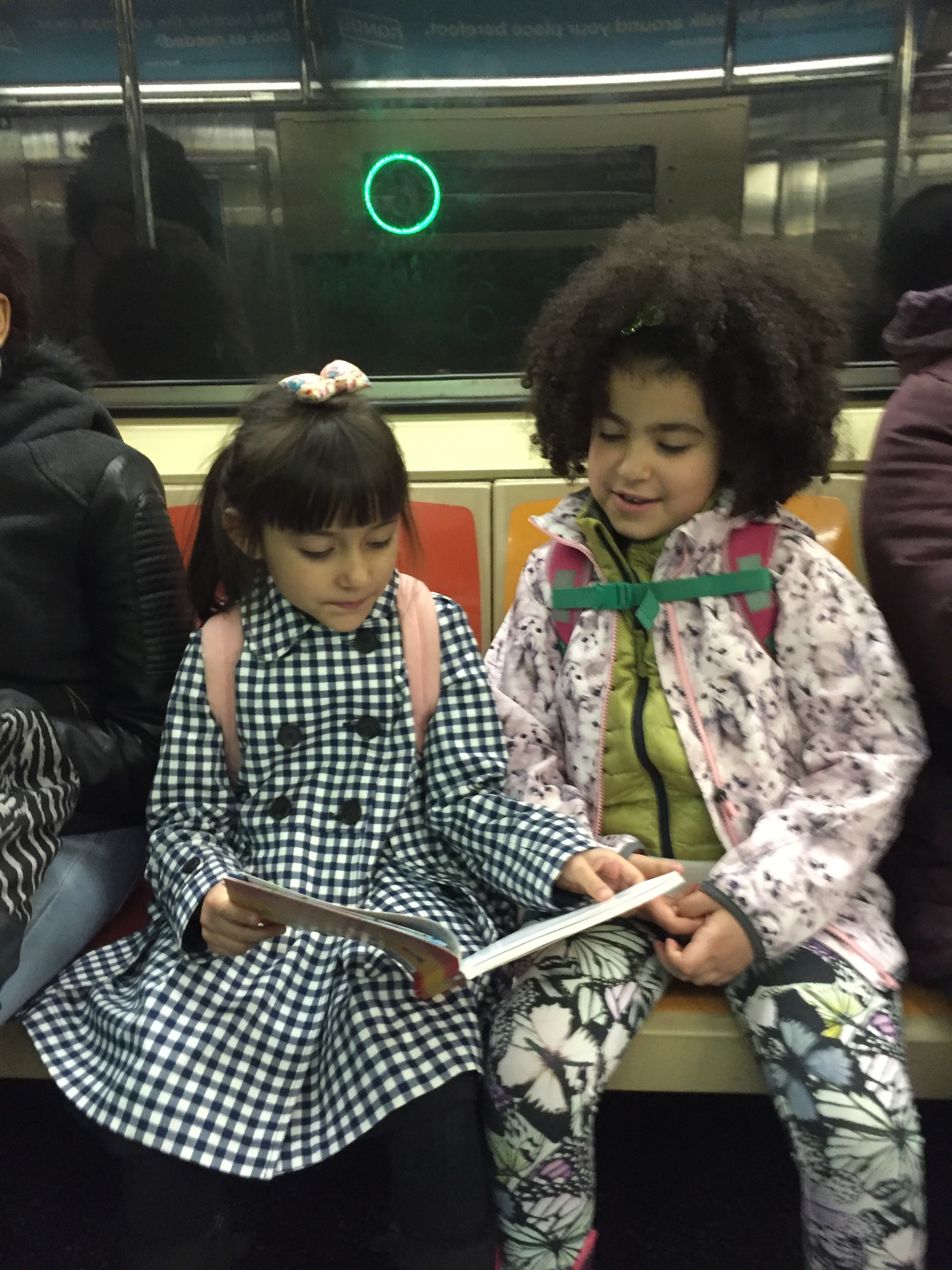 Pono children engage with each other through games, outdoor exploration, and everyday activities.
Here We Go, Pono, Here We Go...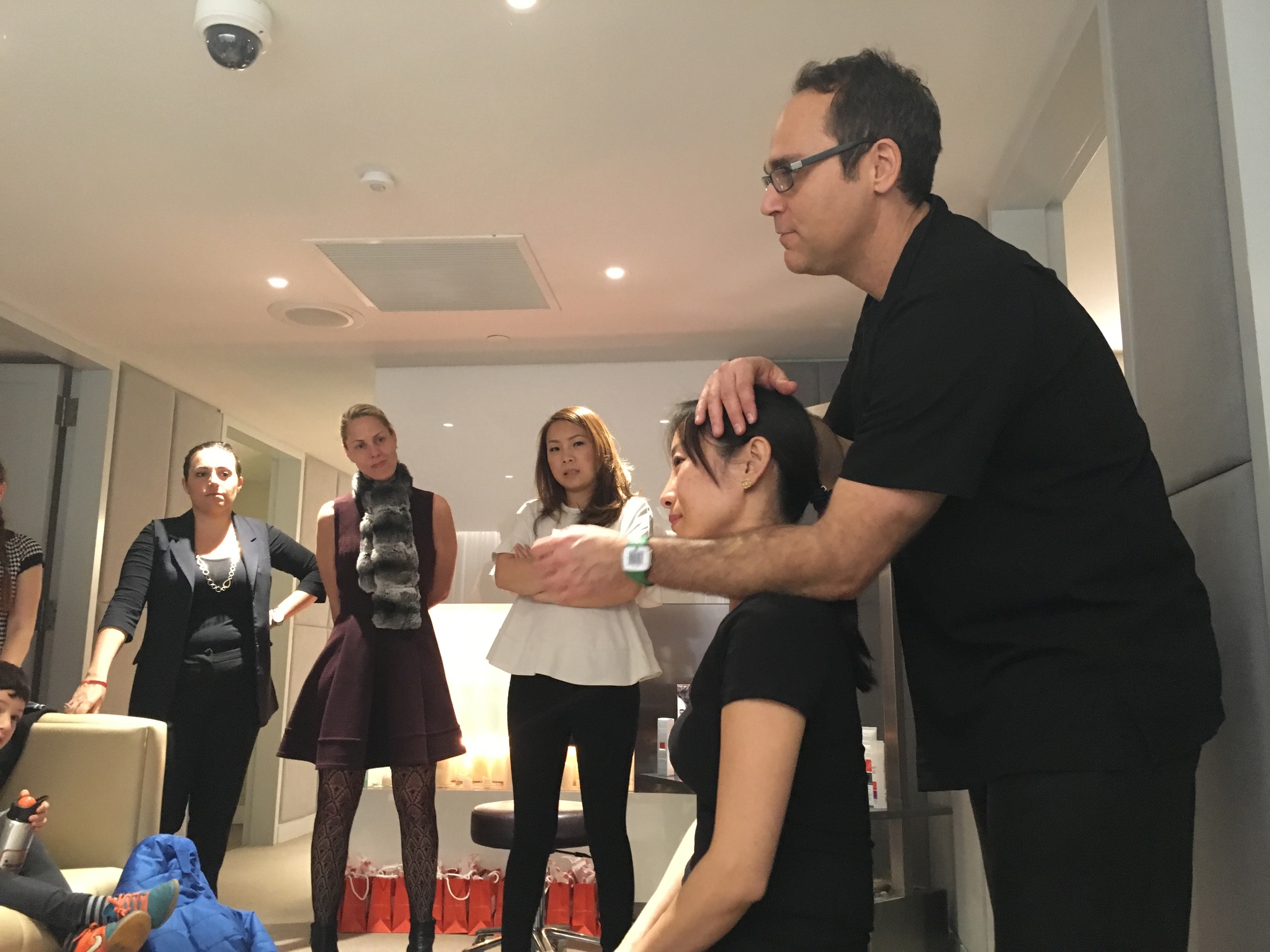 This week we celebrated Pono friend Sulaf's birthday with a visit to the Julien Farel Restore Salon and Spa inside the Loews Regency Hotel! Manager Samantha gave us a tour of the facilities and then introduced us to the salon's founder, Julien Farel, who gave an inspiring talk about his career. Suelyn Farel, CEO of the Julien Farel Group, answered the children's questions, explaining everything from the science of haircare products to what is meant by the term hairdresser. Pono's math instructor David D'Alessio is also a massage therapist at the salon and demonstrated his technique on fellow therapist Lillie. Makeup artist Marylisa Diaz showed us the tools of her trade and stylist Dawn brought out one of her curling irons, while Zoë happily sat as her hair model! We left feeling very pampered!
After we left the salon, we walked to Central Park Zoo. It was a rainy day but the weather didn't dampen our spirits! Our knowledgable guide Irene first took us to the "Tropic Zone," where we saw an incredible variety of animals up close, including screeching lemurs, a mandarin duck, Victoria-crowned pigeons, mongooses, piranhas, and cotton-top tamarins. Later, Irene introduced us to the zoo's red pandas and snow leopards, showed us resident grizzly bears Betty and Veronica, and took us to the "Polar Circle" to learn about penguins and puffins. Irene answered the children's questions and shared interesting information about the animals and the zoo's conservation efforts.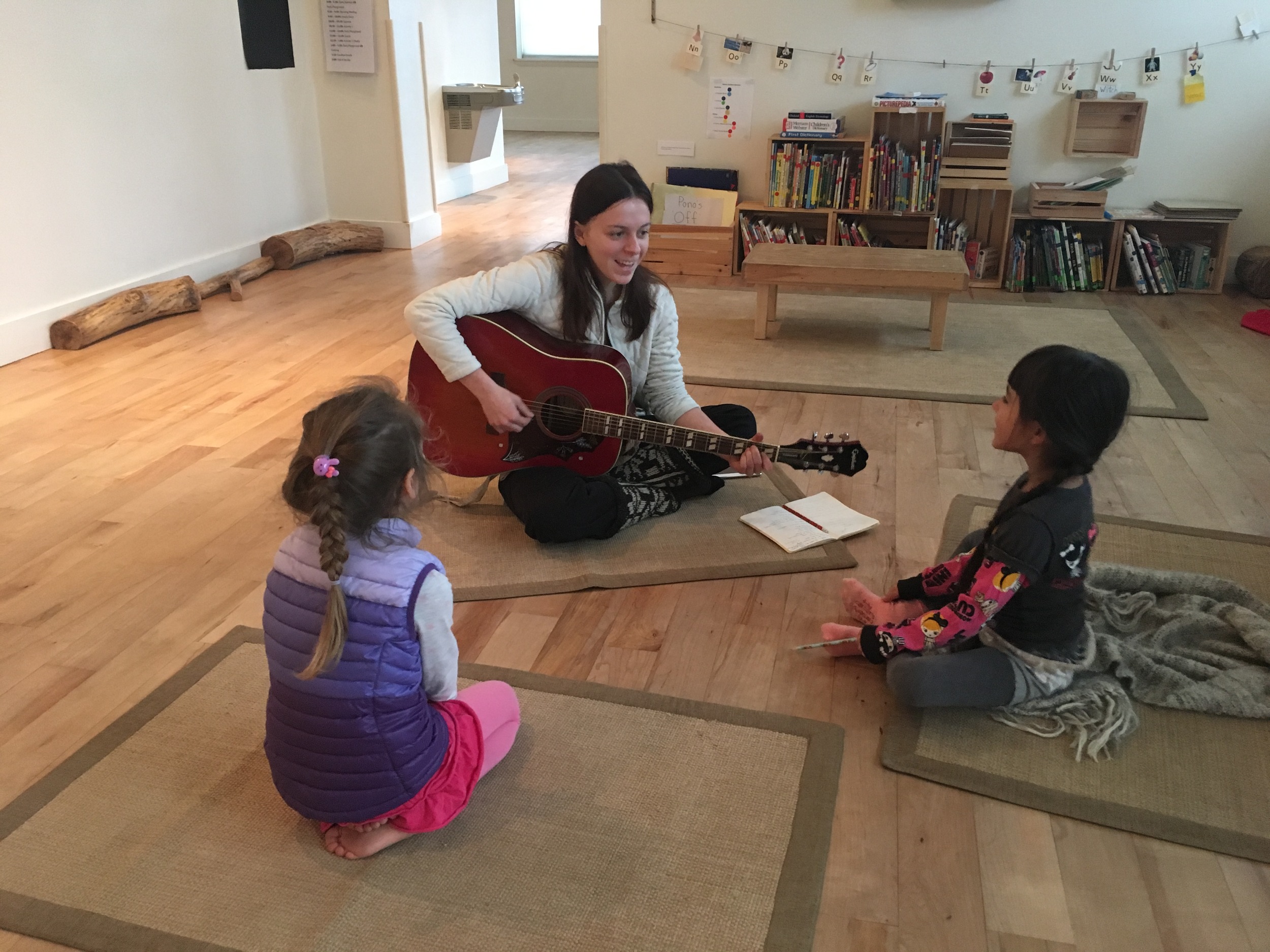 This week the songwriting class met with Ali to compose lyrics and practice singing. Their creativity is inspiring!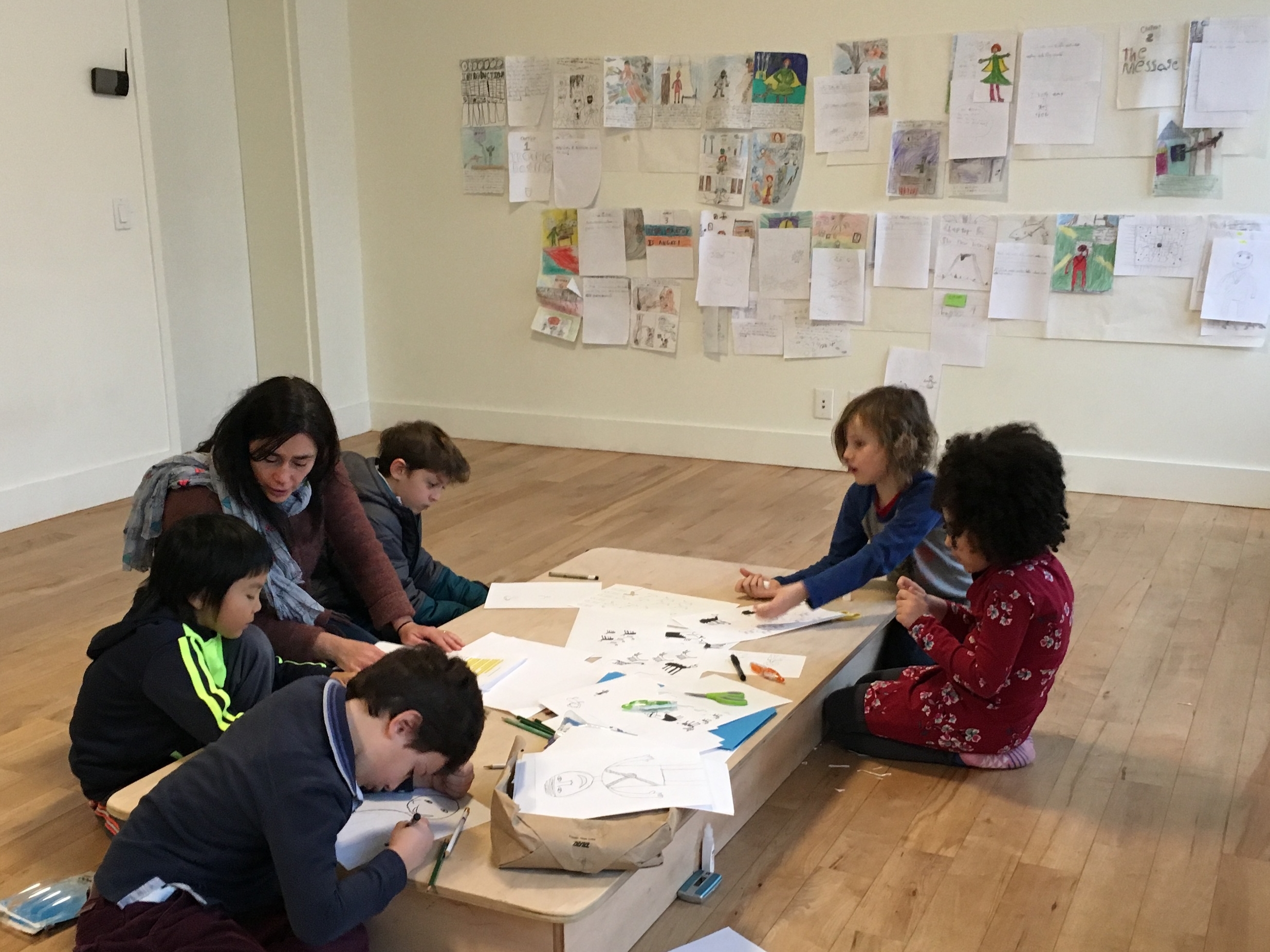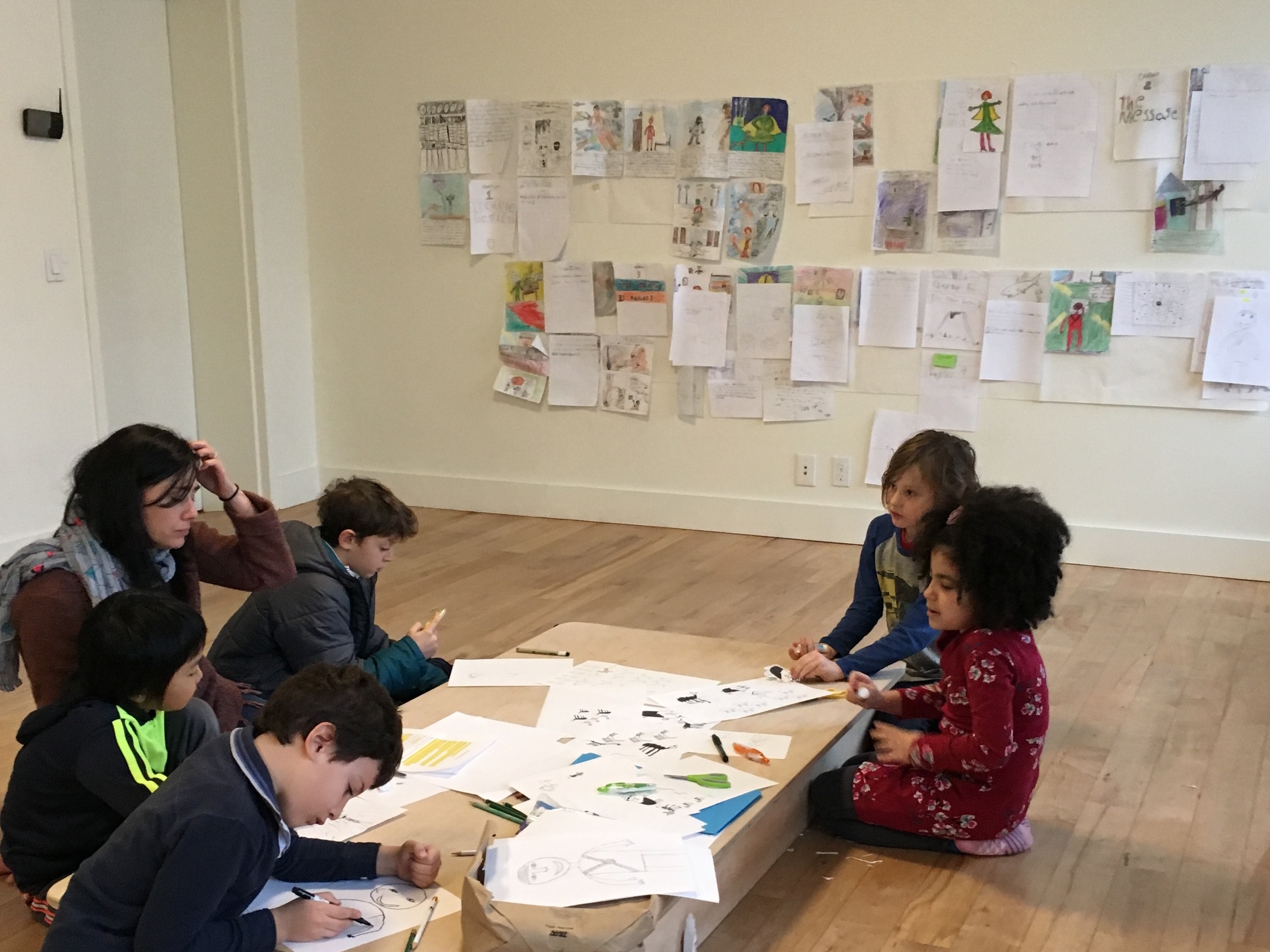 Poppy Luca guided the comic book group as they continued working on their illustrations. You can see by the pages posted on the wall how much they have accomplished over the course of these Friday classes!