Find out why we're enjoying winter in Pono!
Come And Follow Me...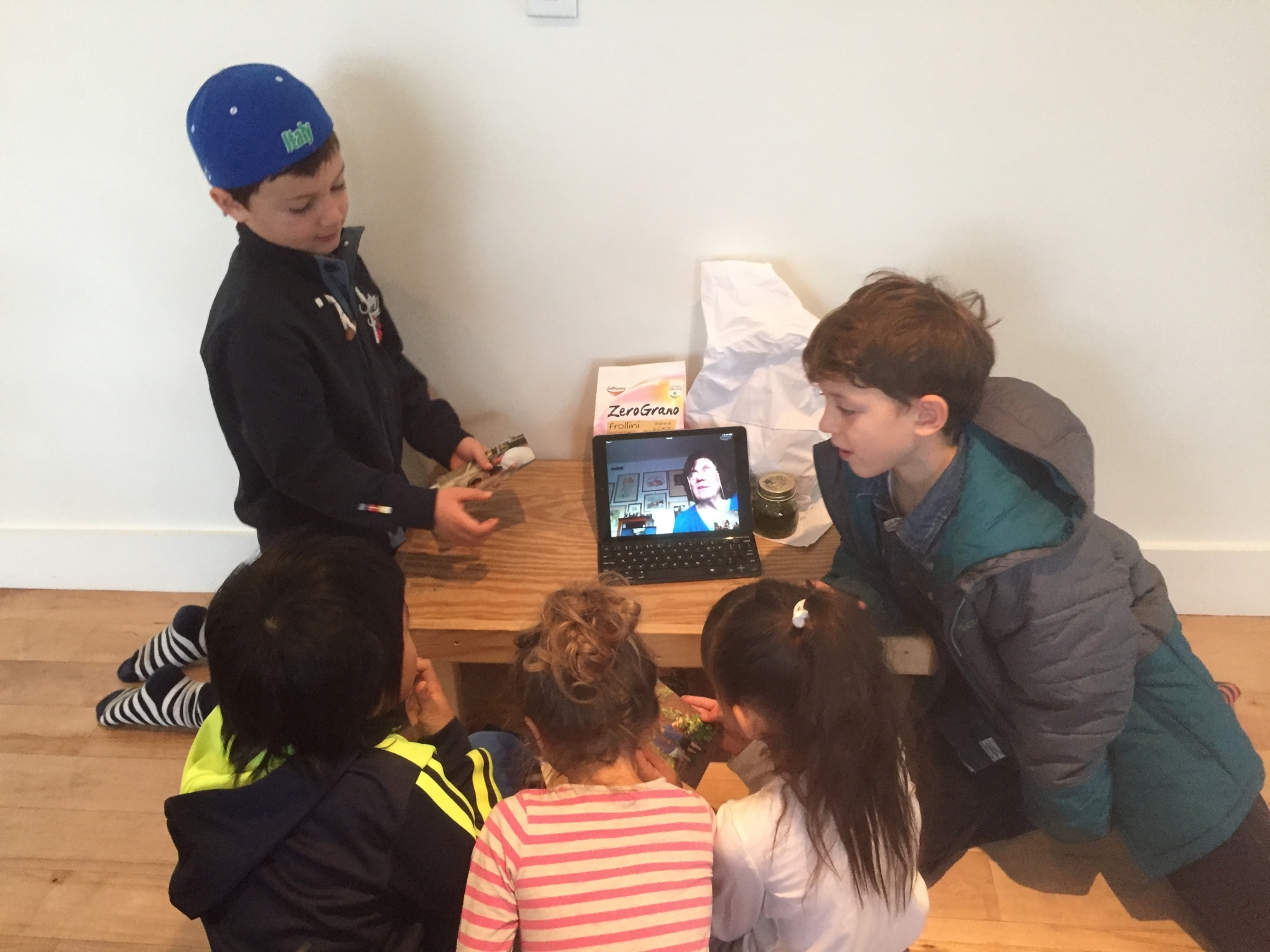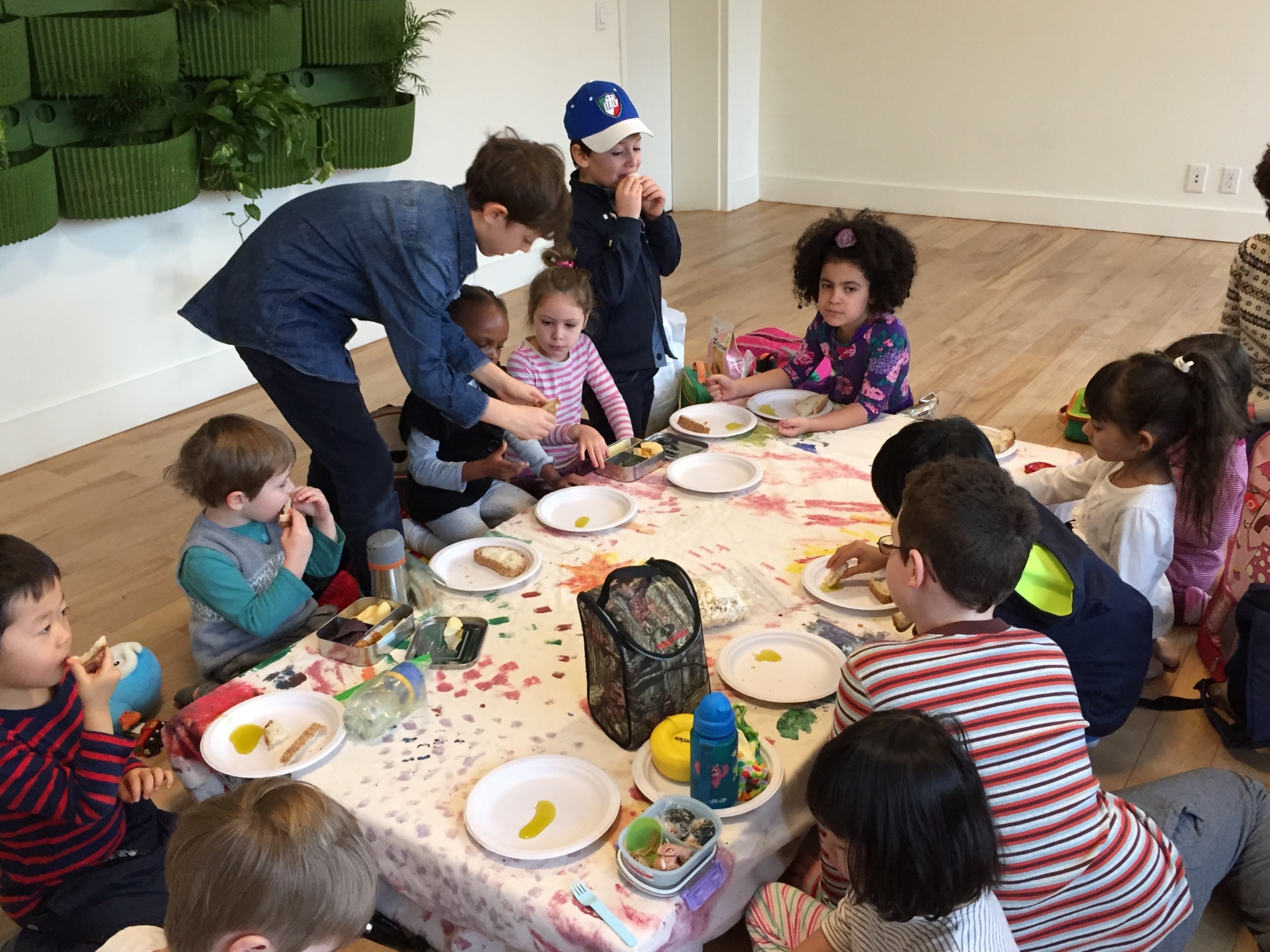 This week Pono friend Claudio took us on an adventure to Italy! He shared interesting information (Did you know there are more olive trees than cars in Italy?!), family photos, and a map. Then we got to "visit" his Nonna and Nonno in Puglia, a region in southern Italy, via a Skype call. It was a pleasure meeting his grandparents and getting a glimpse of their lives in the city of Taranto. Later we enjoyed delicious Italian bread, olive oil, and cookies. Mille grazie, Claudio!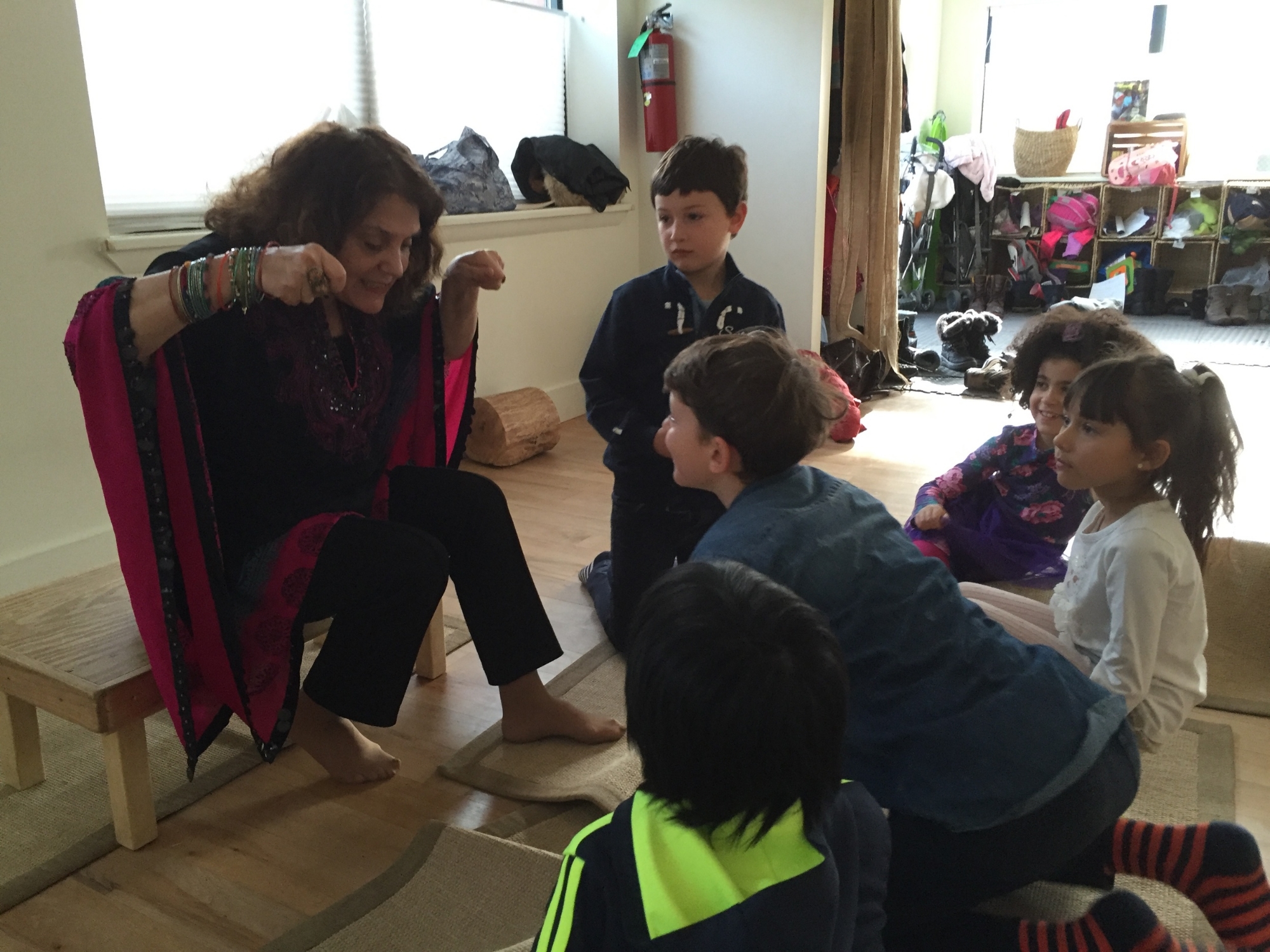 Master storyteller Laura Simms returned to Pono and transported the children to a faraway, magical kingdom with her story about a princess who falls in love with an enchanted bird prince. Laura captivated the children with this tale about the power of love and loyalty.
The children always look forward to visits from Dr. A! This week she and our littlest Pono friends talked about the immune system and made models of white blood cells.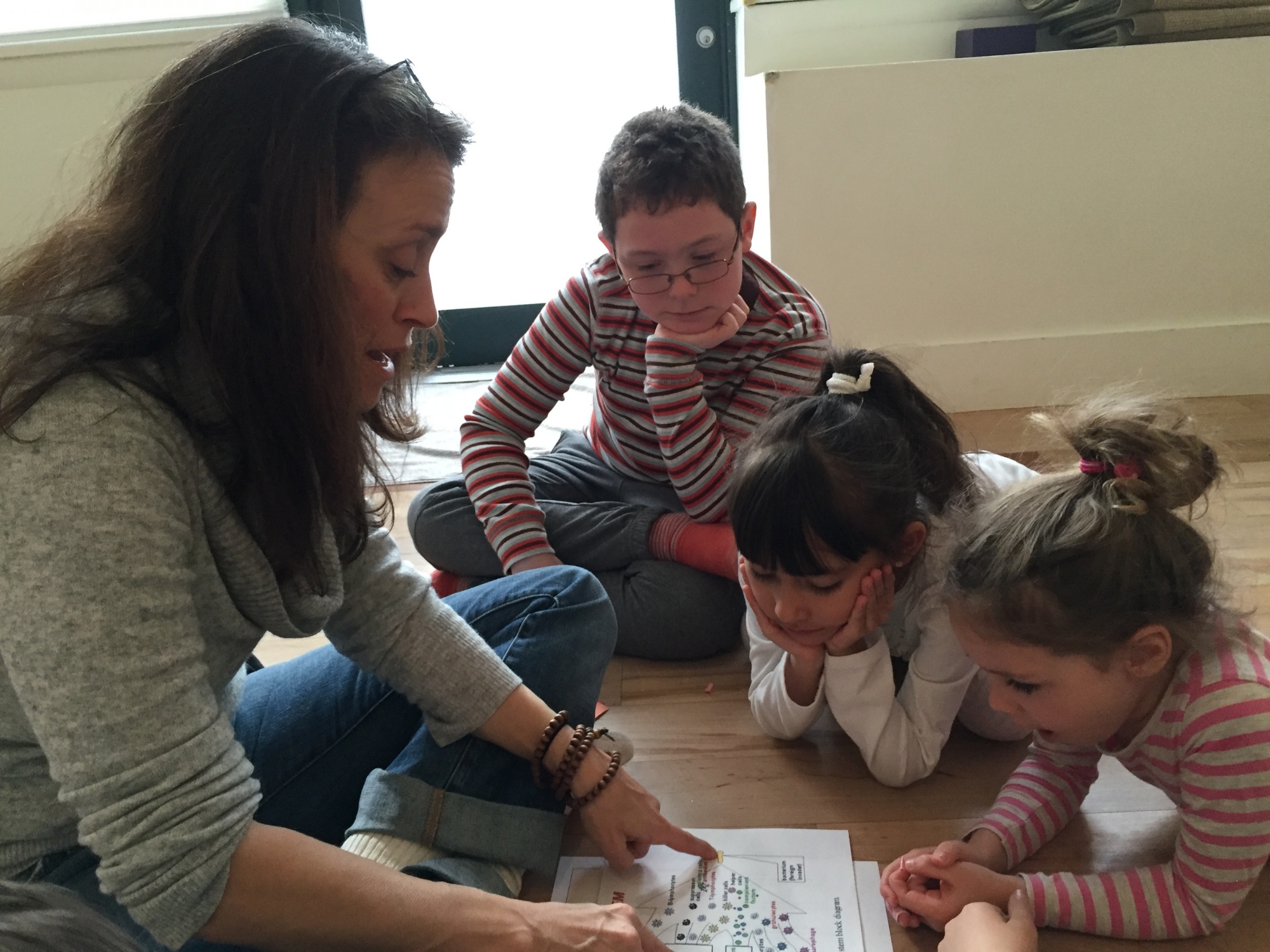 Dr. A and the older children explored how various microbes can help or harm the immune system. Then each child used clay to make a model of a microphage ingesting bacteria. One of our Pono friends also shared treasures from a recent trip to Australia. It was exciting to see a mermaid's purse, or shark's egg case, up close!
Carpenter Ivey Long worked with the children to draft designs for tables for Pono. They took measurements, sketched, and discussed the pros and cons of their various ideas. Stay tuned as Ivey and the children turn their final design into tables over the upcoming weeks!
Meanwhile, Back At The Ranch...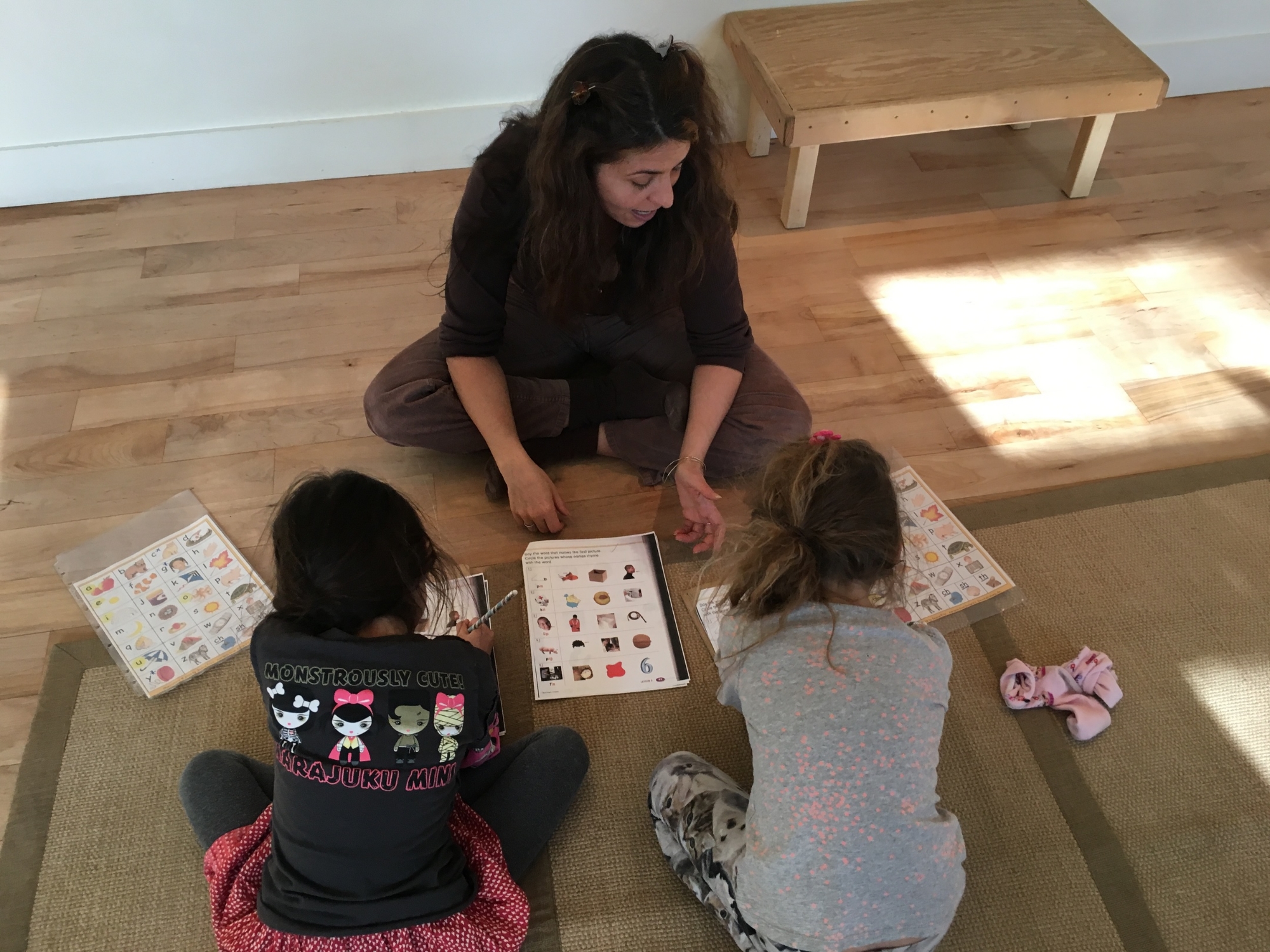 This week in literacy Julietta and the younger group worked on words with the short i sound. The older children were very excited to have their first book club session! Their current selection is Samantha Cardigan and the Ghastly Twirling Sickness.
Our math instructor David introduced the littlest Pono friends to place value. They sorted and counted blocks and discovered how one big block can be made of ten little blocks.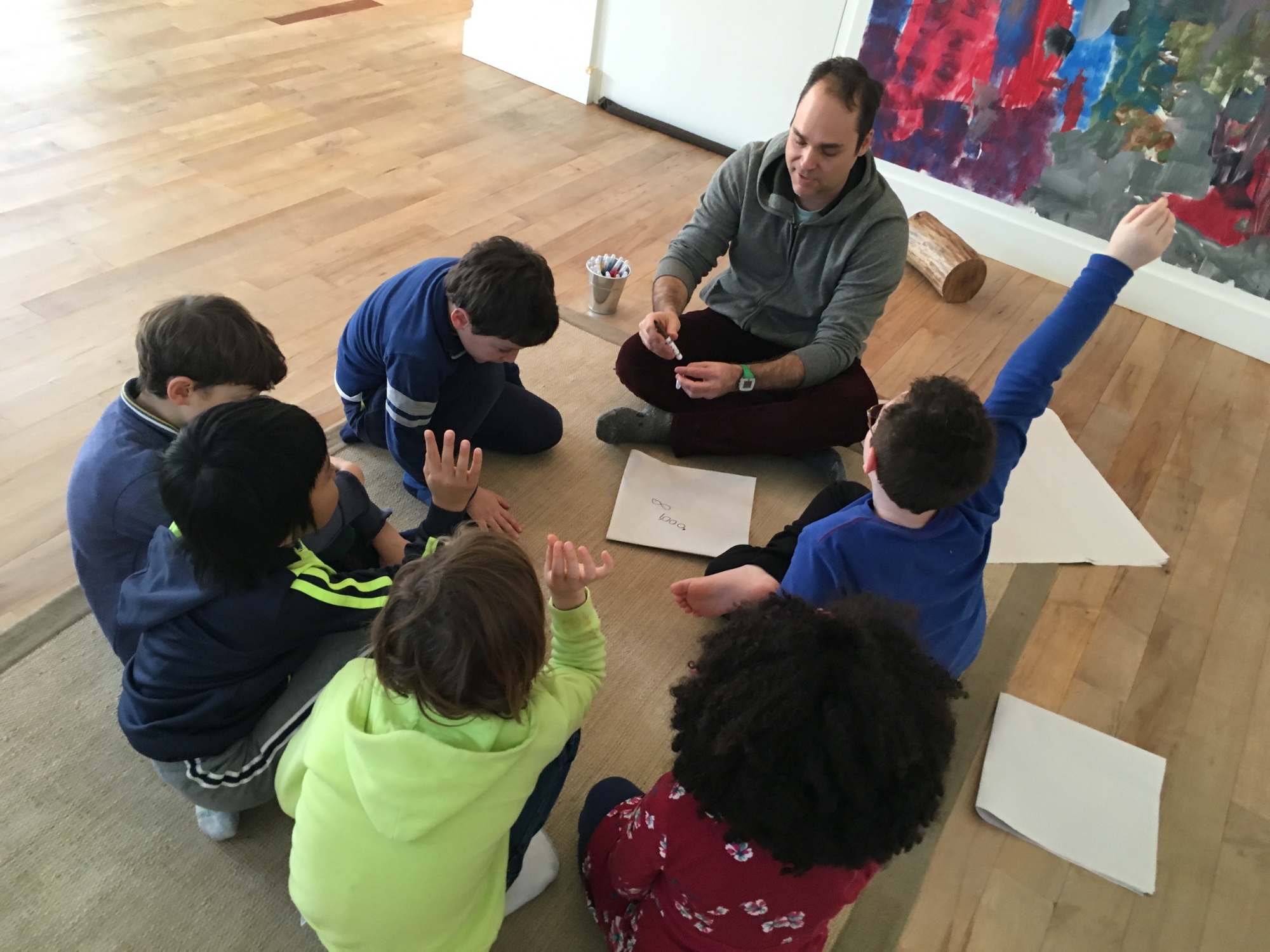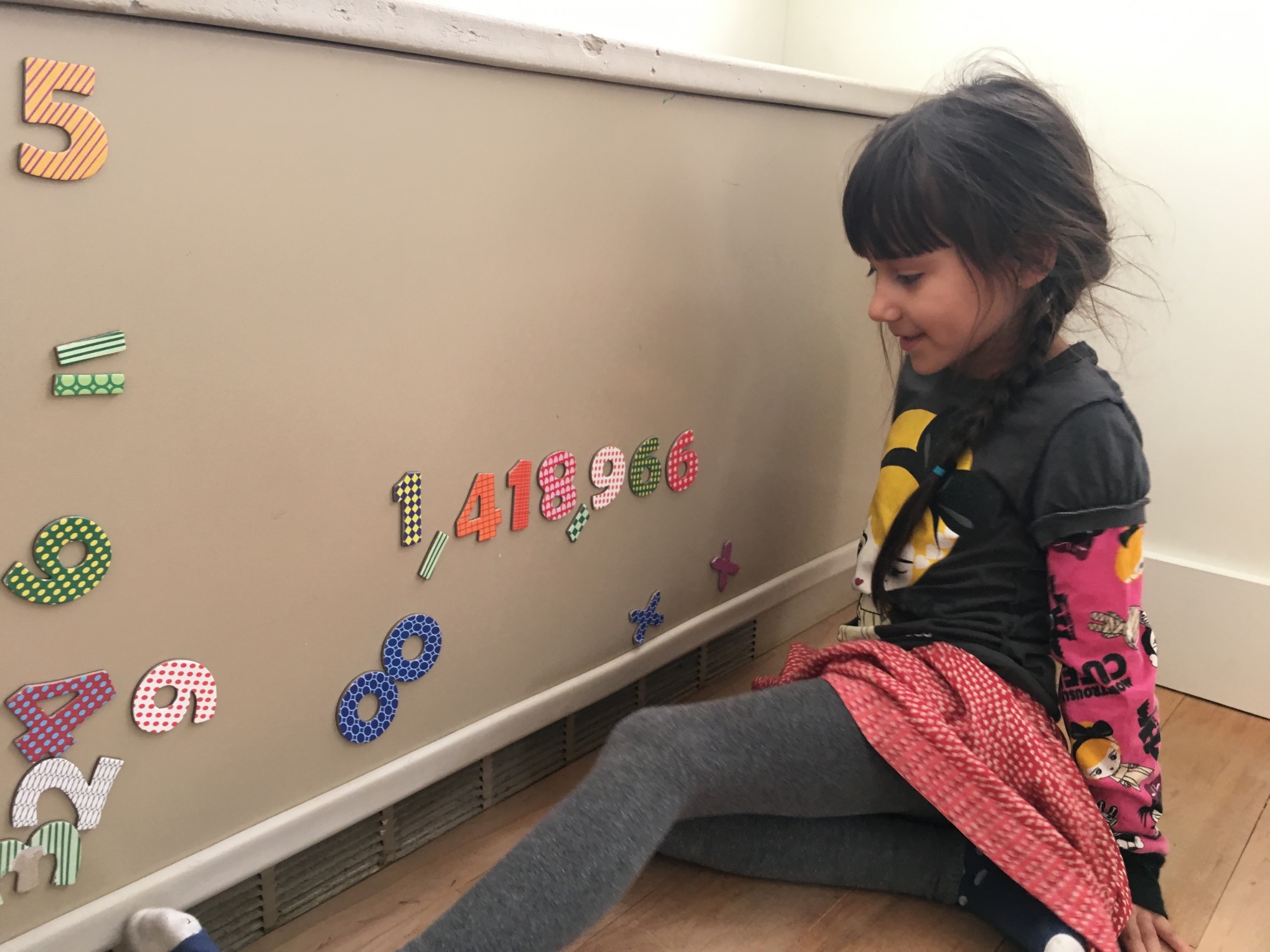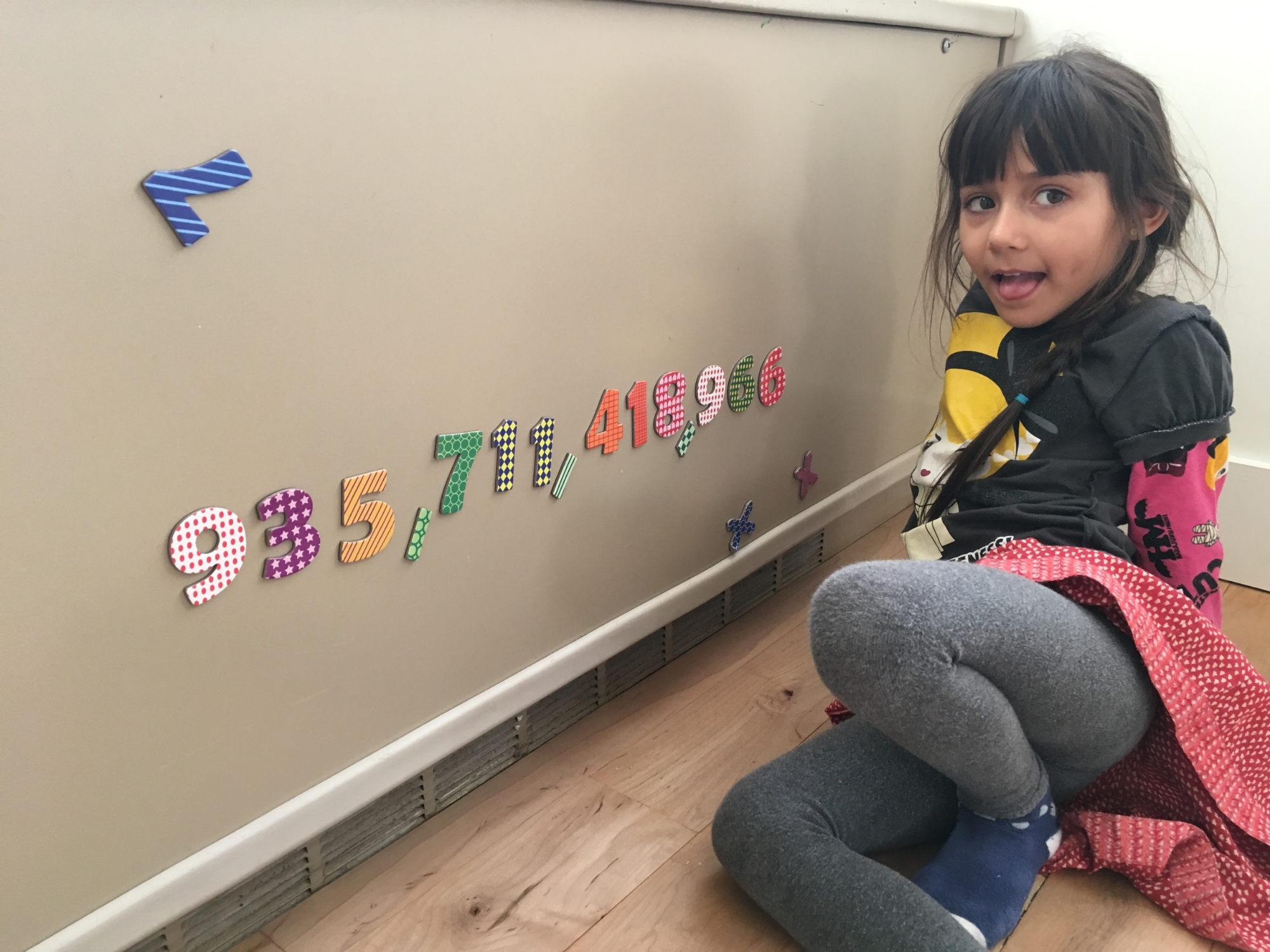 David and the oldest children worked with a lot of zeroes this week! They learned about a googol (a 1 followed by 100 zeroes) and explored place values up to the billions. Maysaa and the intermediate math group practiced multiplication using playing cards and number magnets; studied place value up to the billions; and played math bingo.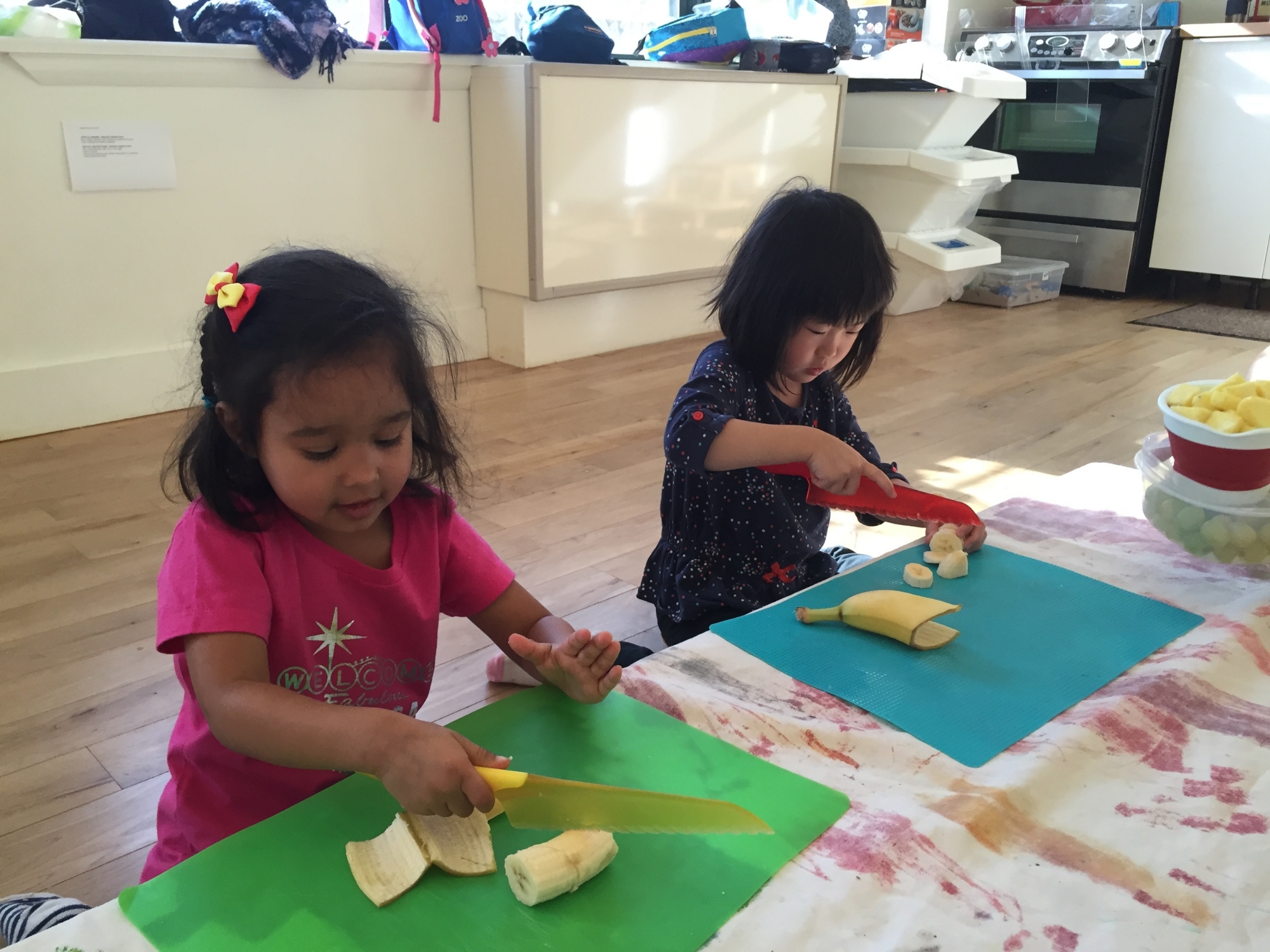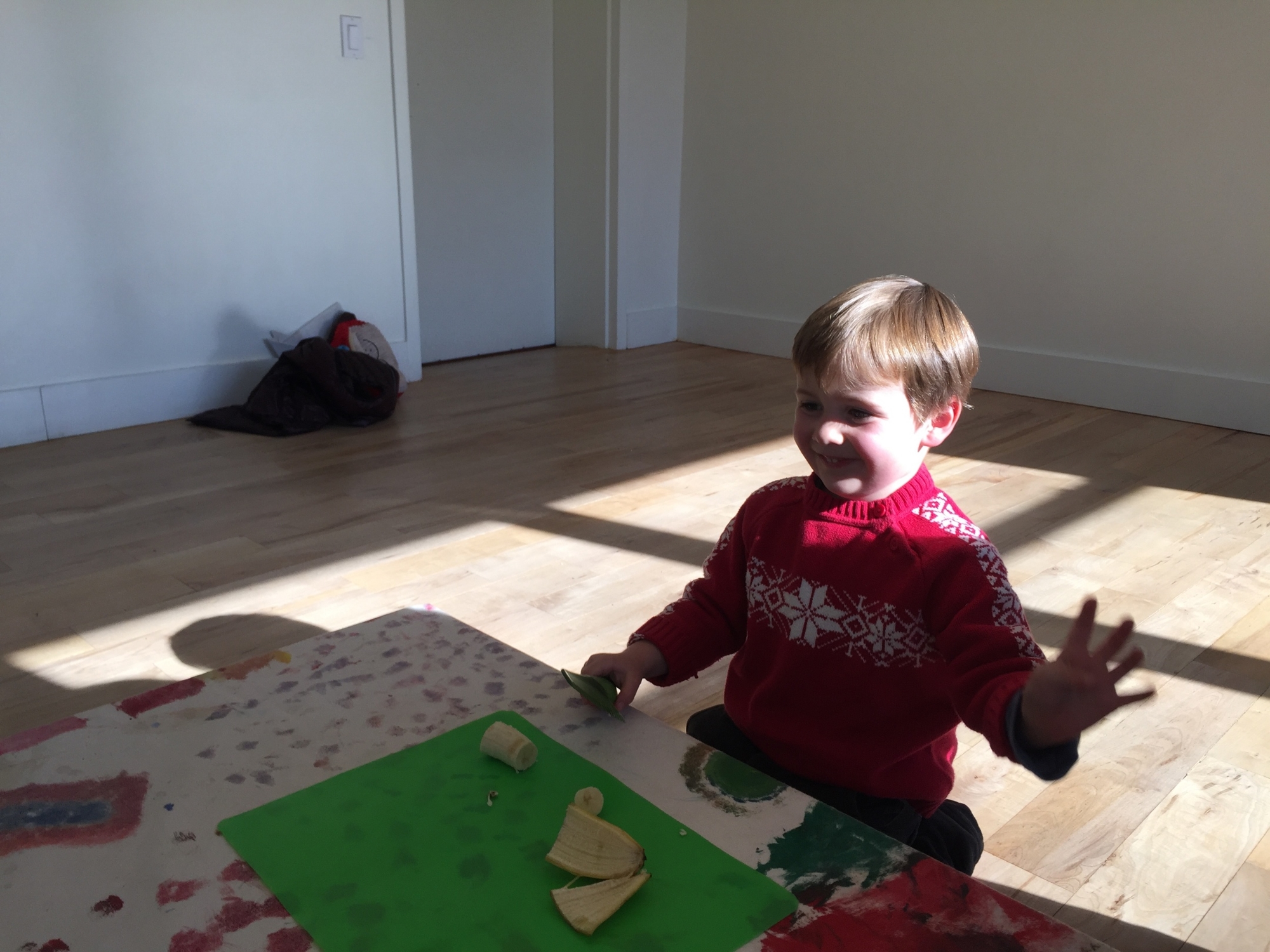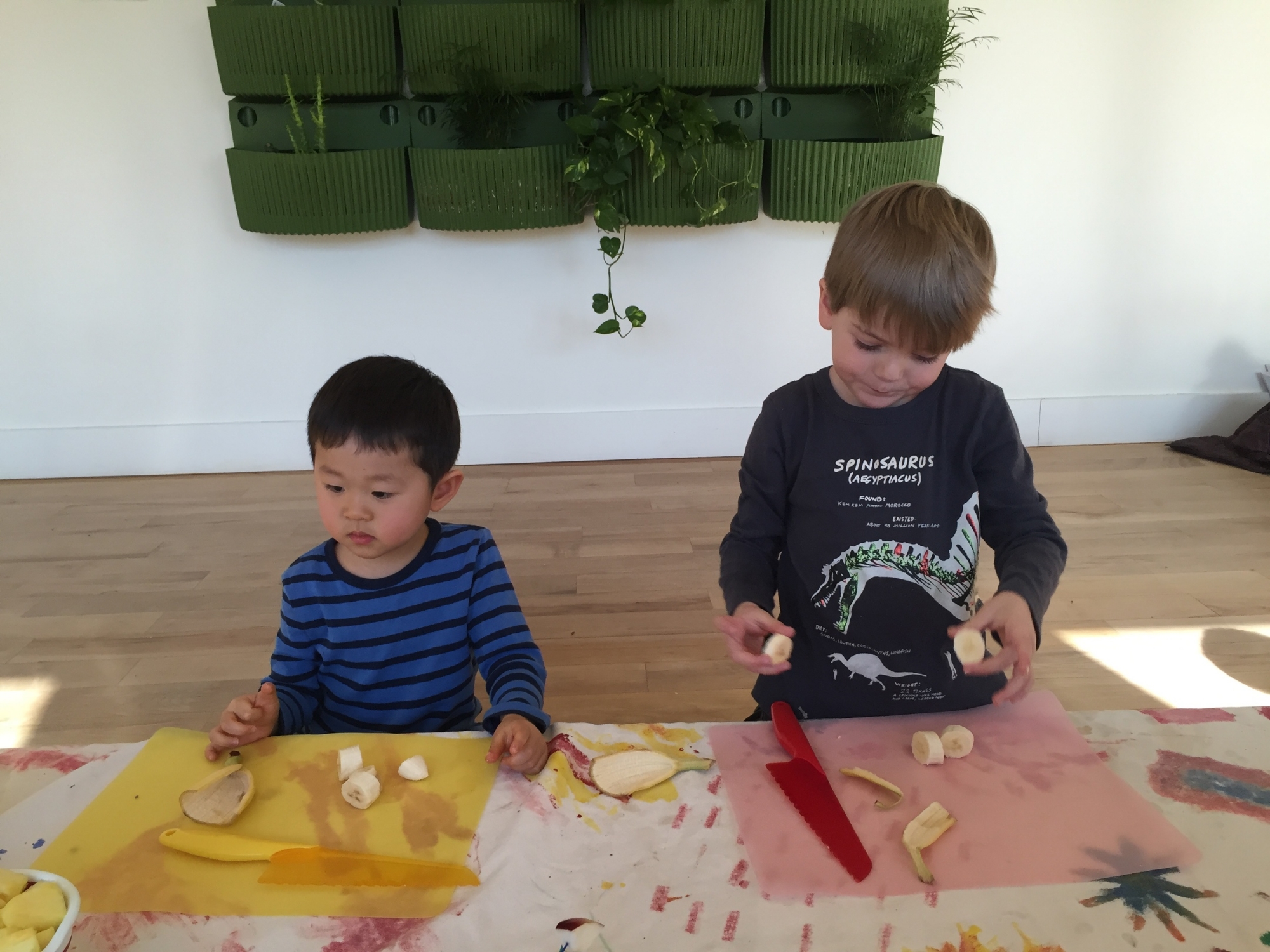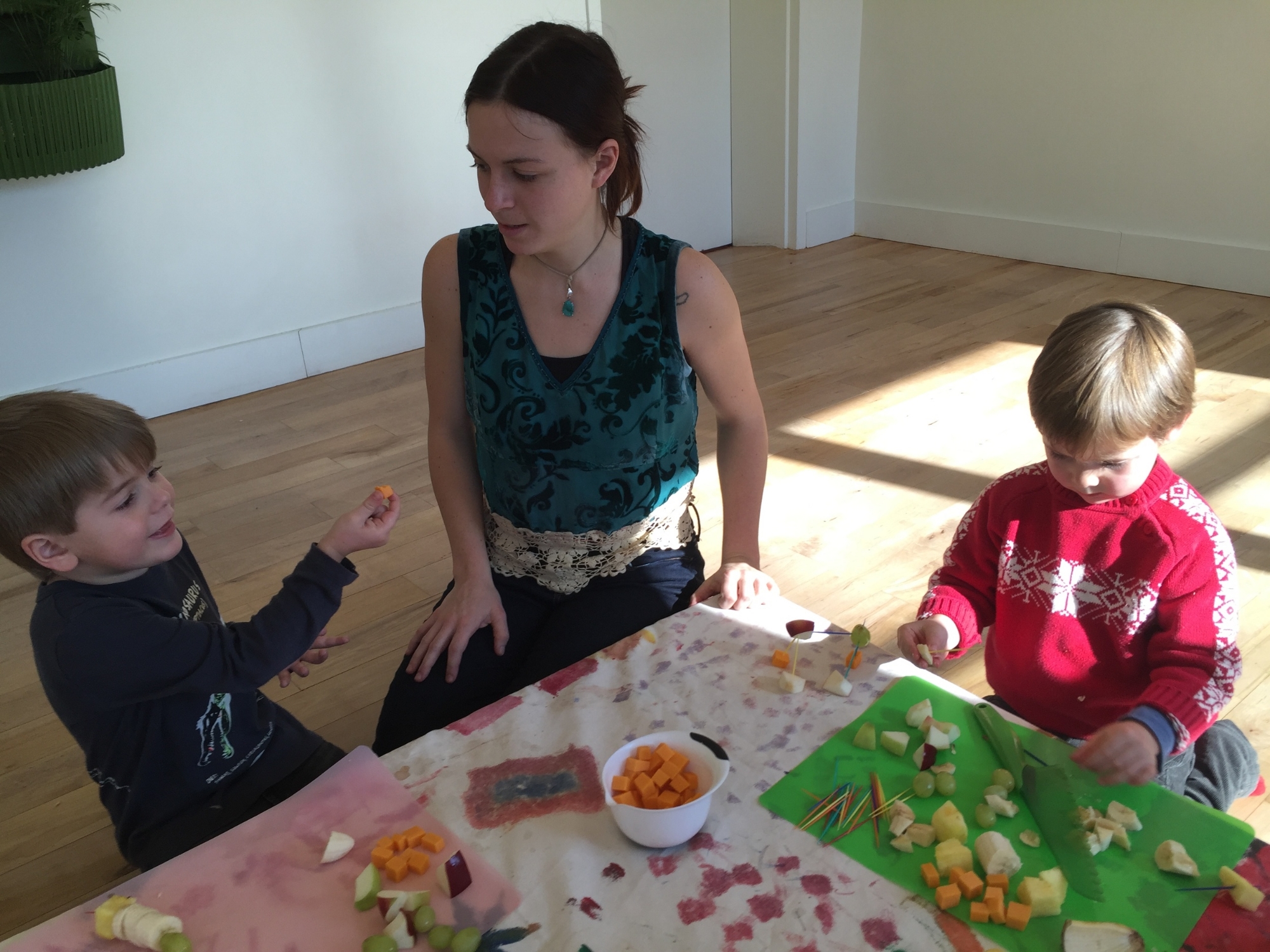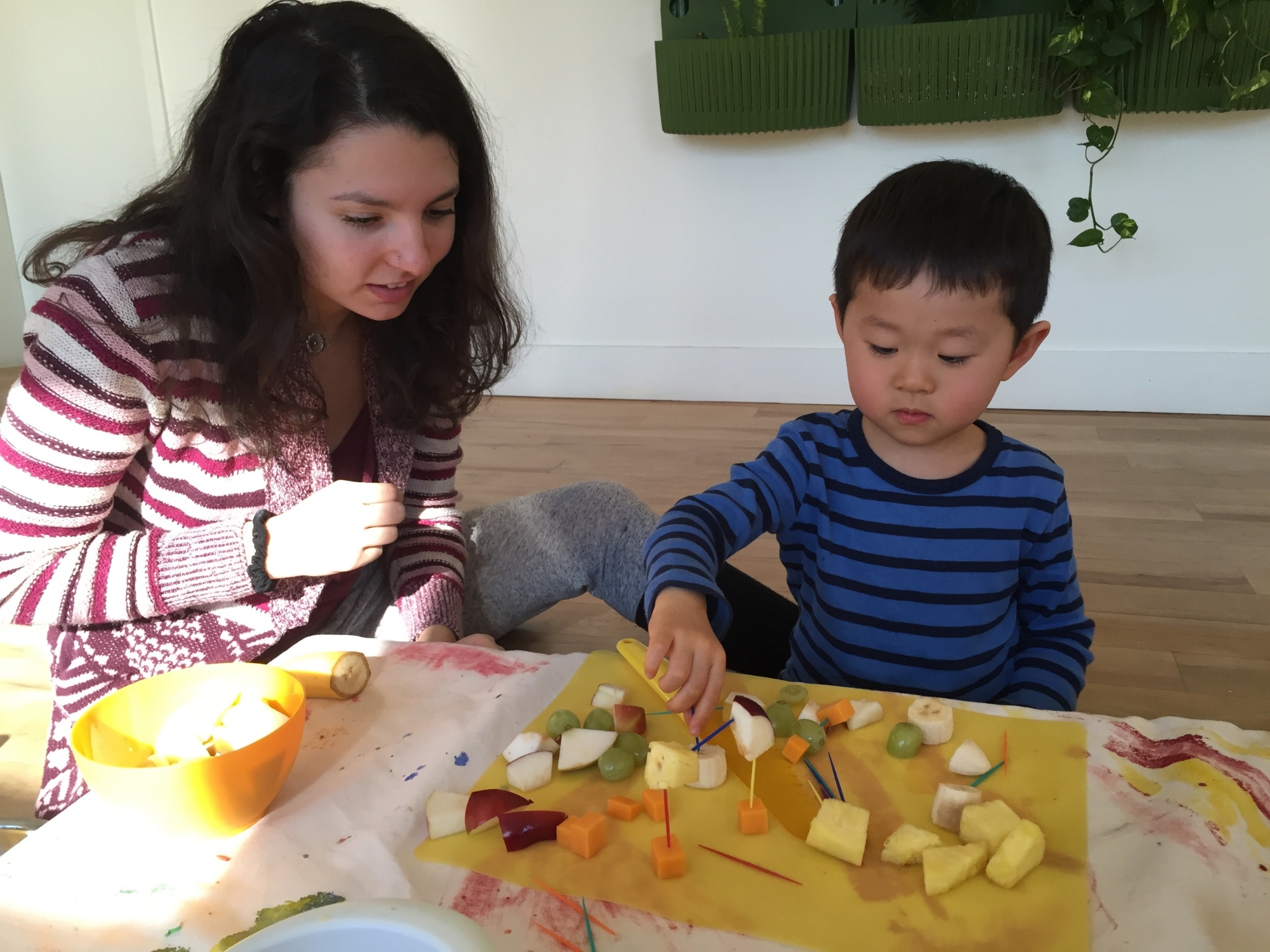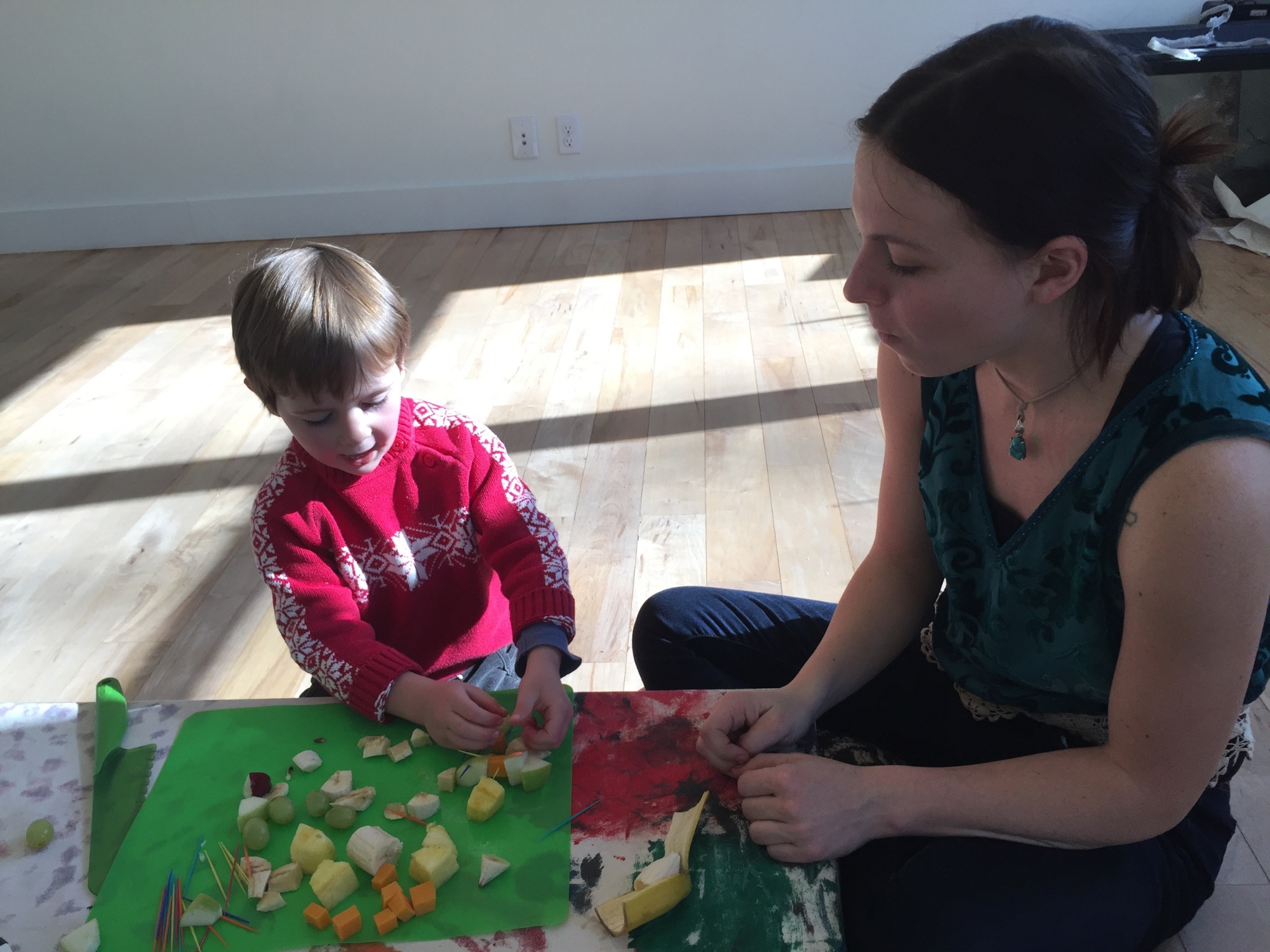 Ali and our littlest friends constructed fruit and cheese towers. The children enjoyed slicing bananas; connecting fruits and cheese cubes with toothpicks; and best of all, sampling all of the yummy building materials!
The youngest children mixed up their own play dough with Ali this week. They used number-shaped cookie cutters and also delighted in molding the dough into various shapes.
Kate and the littlest Pono amigos counted en español this week. They read Eric Carle's Mi primer libro de números and used wooden blocks to practice counting in Spanish.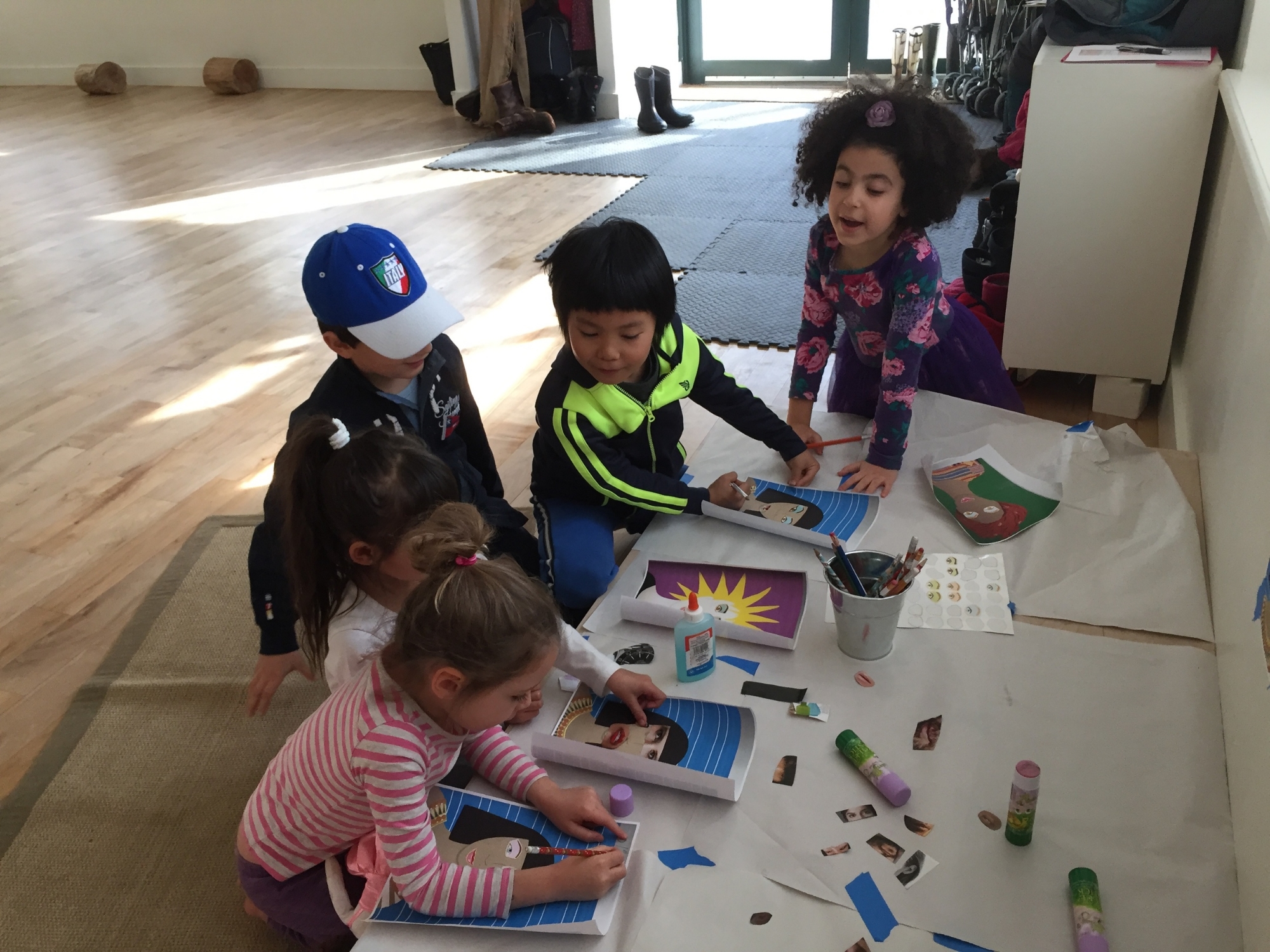 Our older Pono amigos and Kate talked about the parts of la cara, or the face, in Spanish. The children then made face collages and labeled the eyes, ears, nose, mouth, and hair en español. They also played several rounds of Simón Dice, or "Simon Says," to practice their new Spanish vocabulary.
Here We Go, Pono, Here We Go...
We took advantage of the recent blizzard and went sledding at Pilgrim Hill in Central Park. All of the Pono friends had a blast zipping downhill on their sleds and playing in the snow. We even enjoyed a wintry picnic!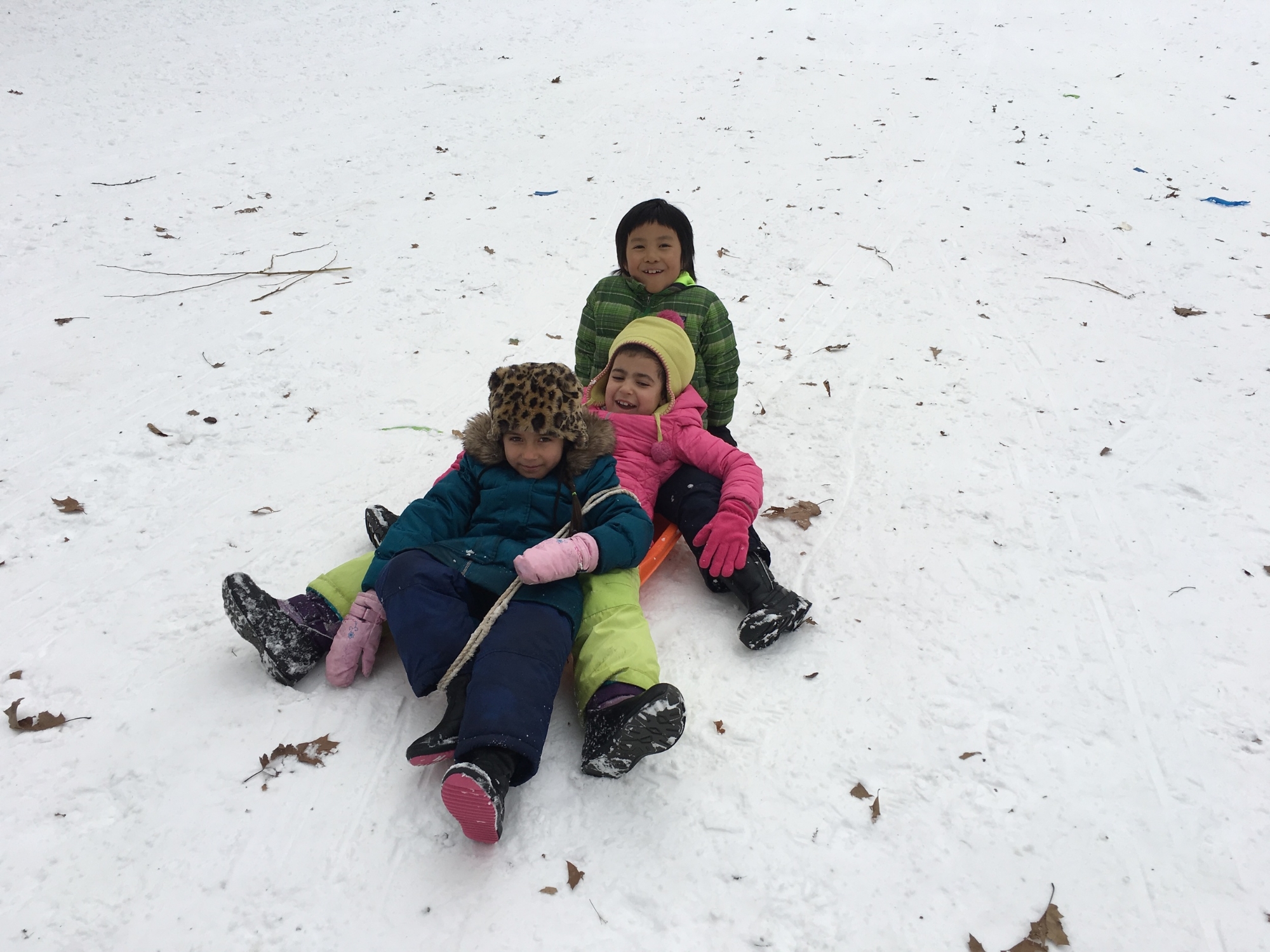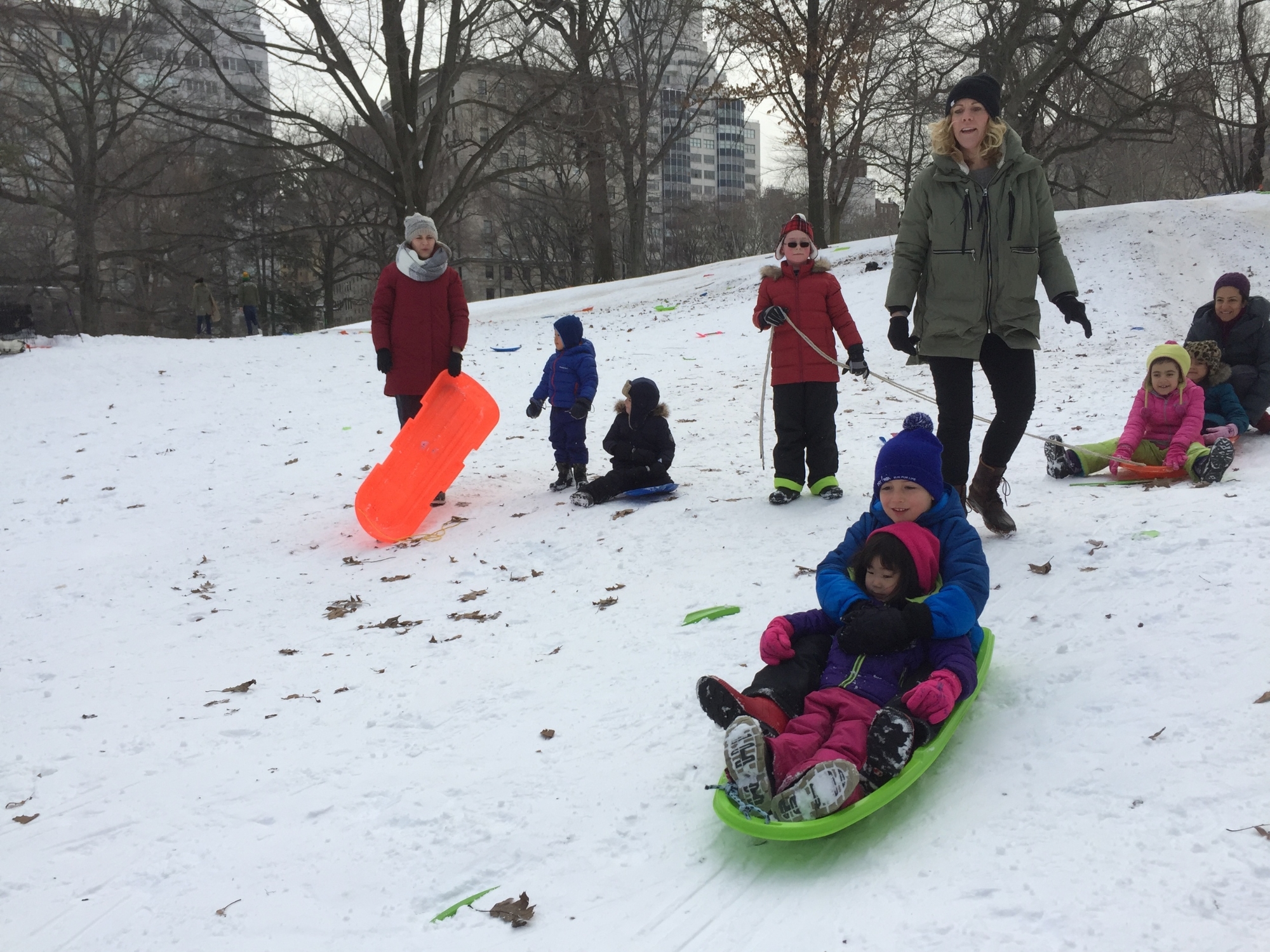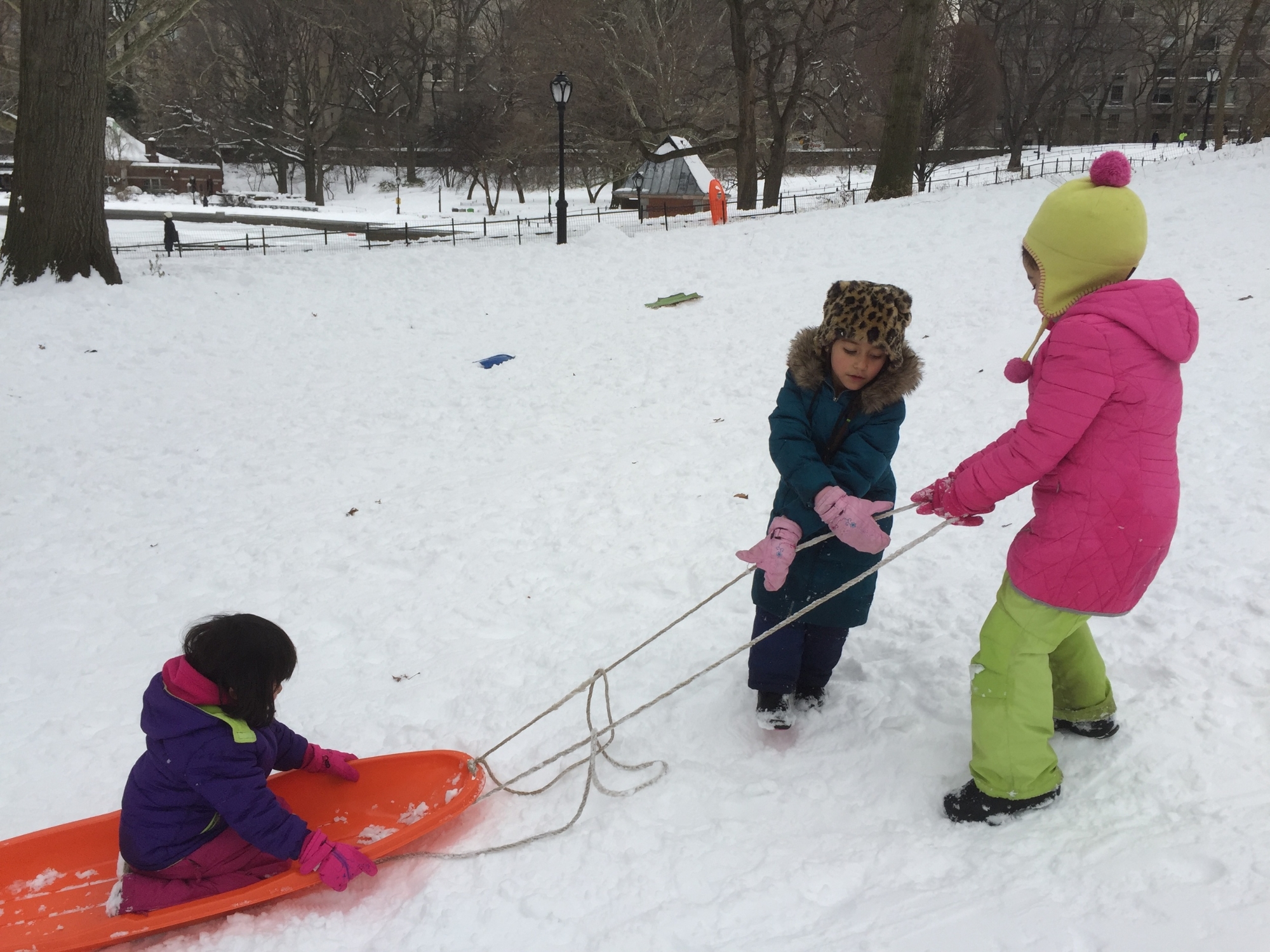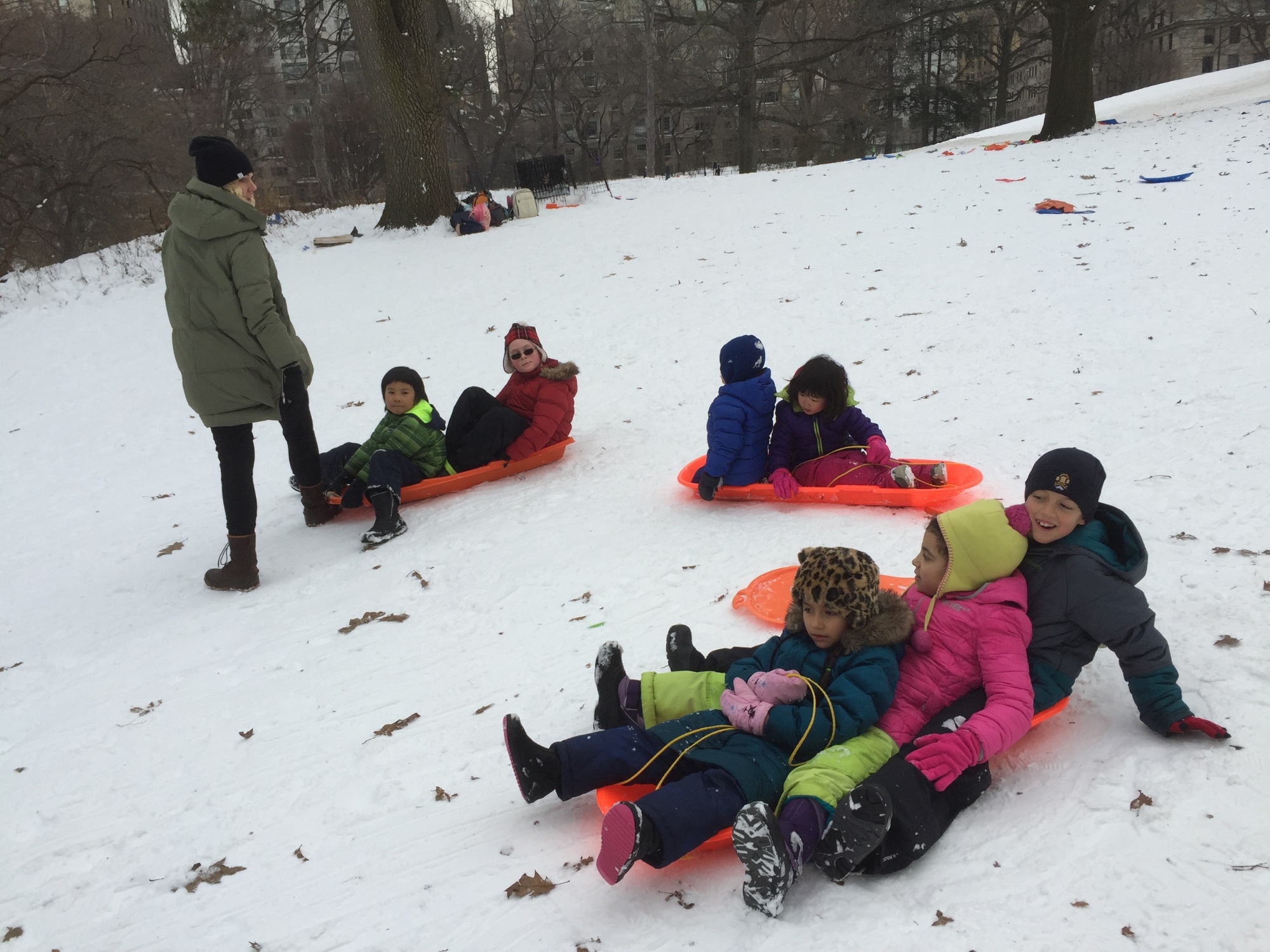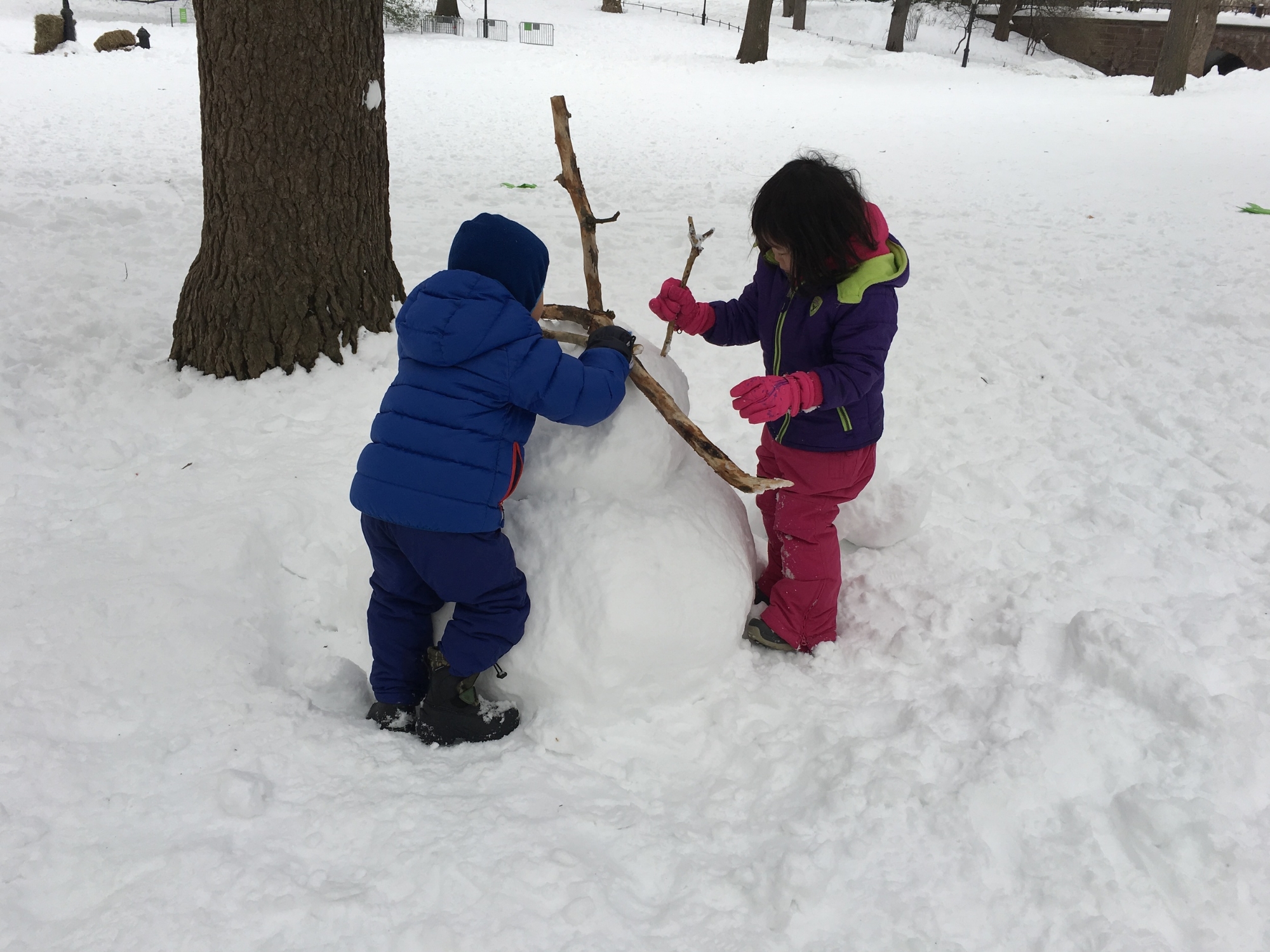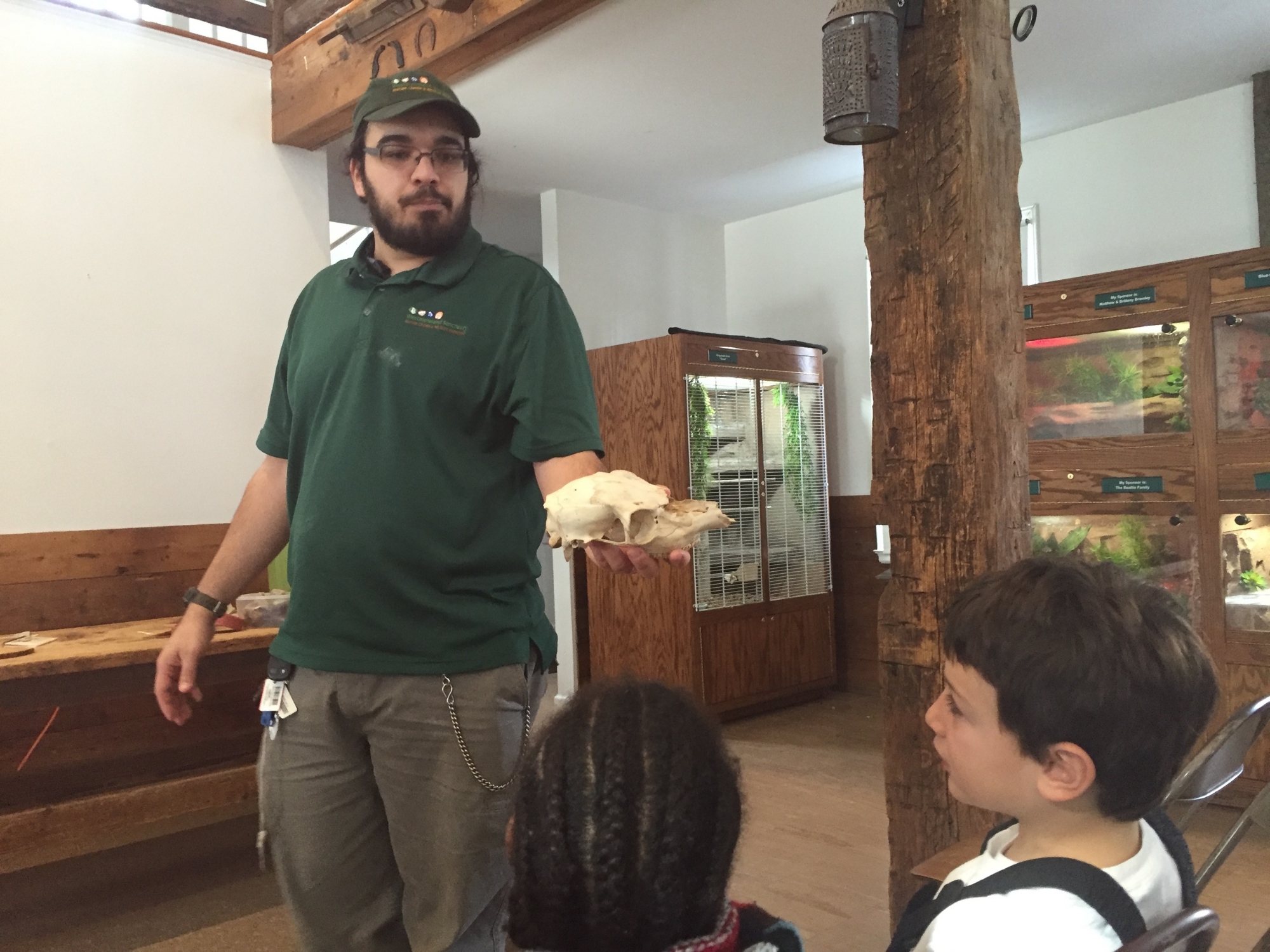 On Wednesday we took the Metro-North to Mt. Kisco and visited Westmoreland Sanctuary. We stopped by the Sanctuary's Nature Center and Museum and met with Stephen Sciame, Westmoreland's Director of Education. He spoke with us about how to spot tracks and other signs that show an animal has visited an area. Then we headed outside with Stephen to see if we could detect any animal activity. The children discovered tracks left by raccoons, rabbits, deer, birds, and cats!
This week the comic book team met with Julietta. The children looked over their work to see what spots needed dialogue and captions and then filled in the blanks. The songwriting group worked with Poppy Luca to start making scenery that will illustrate their musical narratives. There are a lot of exciting things happening on Fridays!