The daffodils we planted in Marcus Garvey Park last fall are in bloom, and so is Pono's spring term!
Aziza, the founder of the Def Dance Jam Workshop, taught the older children the alphabet and various words in American Sign Language. She engaged the children through songs and movement and got the children signing!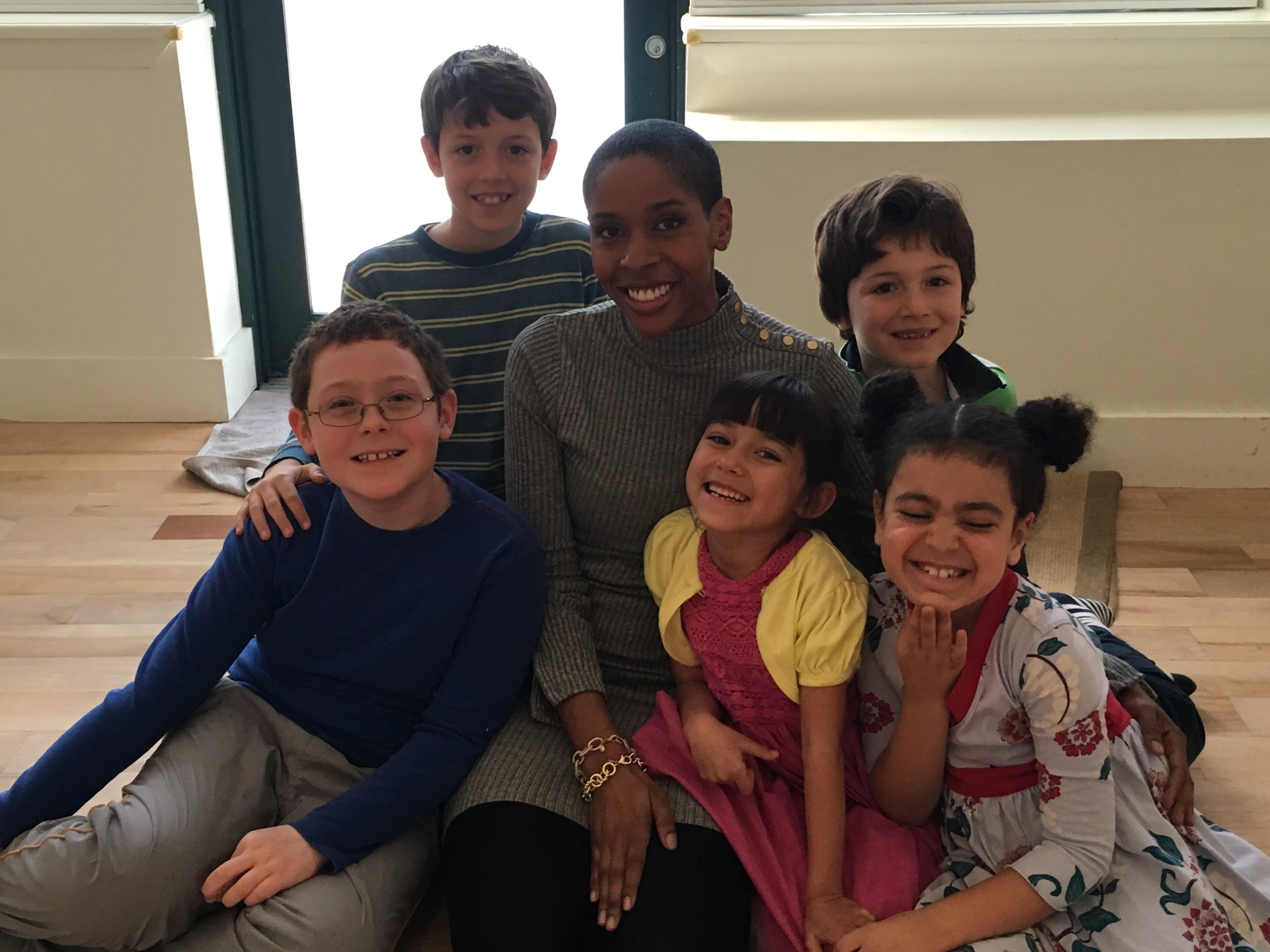 Cathleen McCadden, Senior Coordinator for New York State Assembly Member Keith Wright, spoke to the older children about homelessness. She discussed the resources that are available to assist people experiencing homelessness and inspired the Pono children to think of ways they can help.
On Thursday it was showtime with actor Makiko Miyai! She shared her dramatic talents with the younger Pono friends and helped them transform their pointer fingers into playful puppets!
Say, "Ahhh!" This week Dr. A taught the older children all about teeth. She shared a dental X-ray, brought in a deer's jawbone to compare human and animal teeth, and asked the children to make their own diagrams illustrating the different parts of a tooth. Dr. A also stressed the importance of good dental hygiene and explained how dental health impacts the rest of the body.
The younger children were all aflutter when Dr. A showed them various butterfly specimens. The children described the butterflies' colors, wing shape, and antennae, and then studied other insect specimens. They finished the class with an insect identification game.
Pono parent and yoga instructor Eric Stoneberg led the children in a yoga class in Marcus Garvey Park. They fit right in among the park's oaks and maples as they practiced their best tree poses. Eric also brought meditation stones and crystals for the children to help them focus their concentration.
Meanwhile, Back At The Ranch...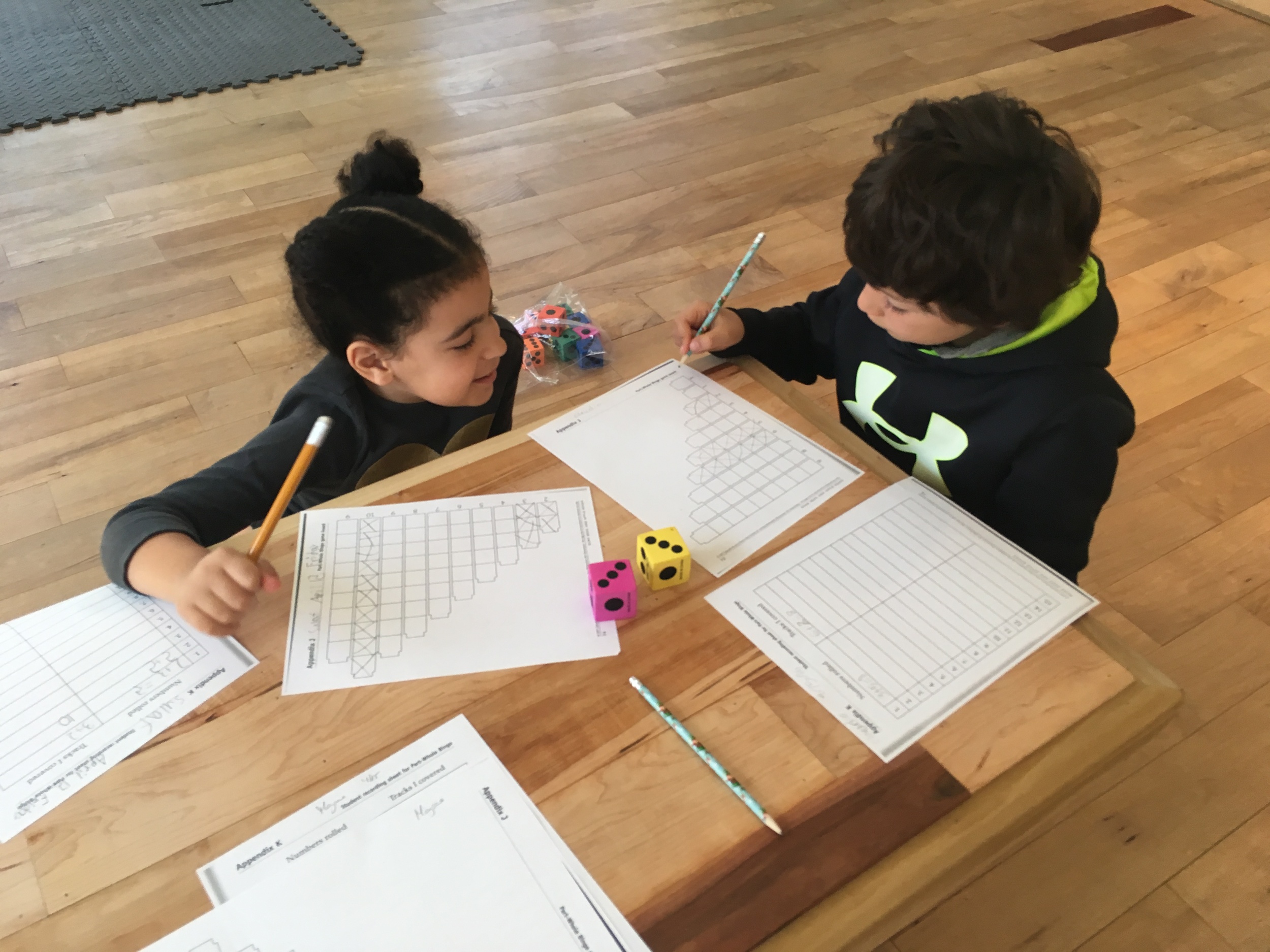 Fundamentals topped this week's math agenda. Maysaa and the older children worked on making equivalent arrangements and explored math strategies such as compensation. Instructor David D'Alessio also worked with some of the older children on measurement.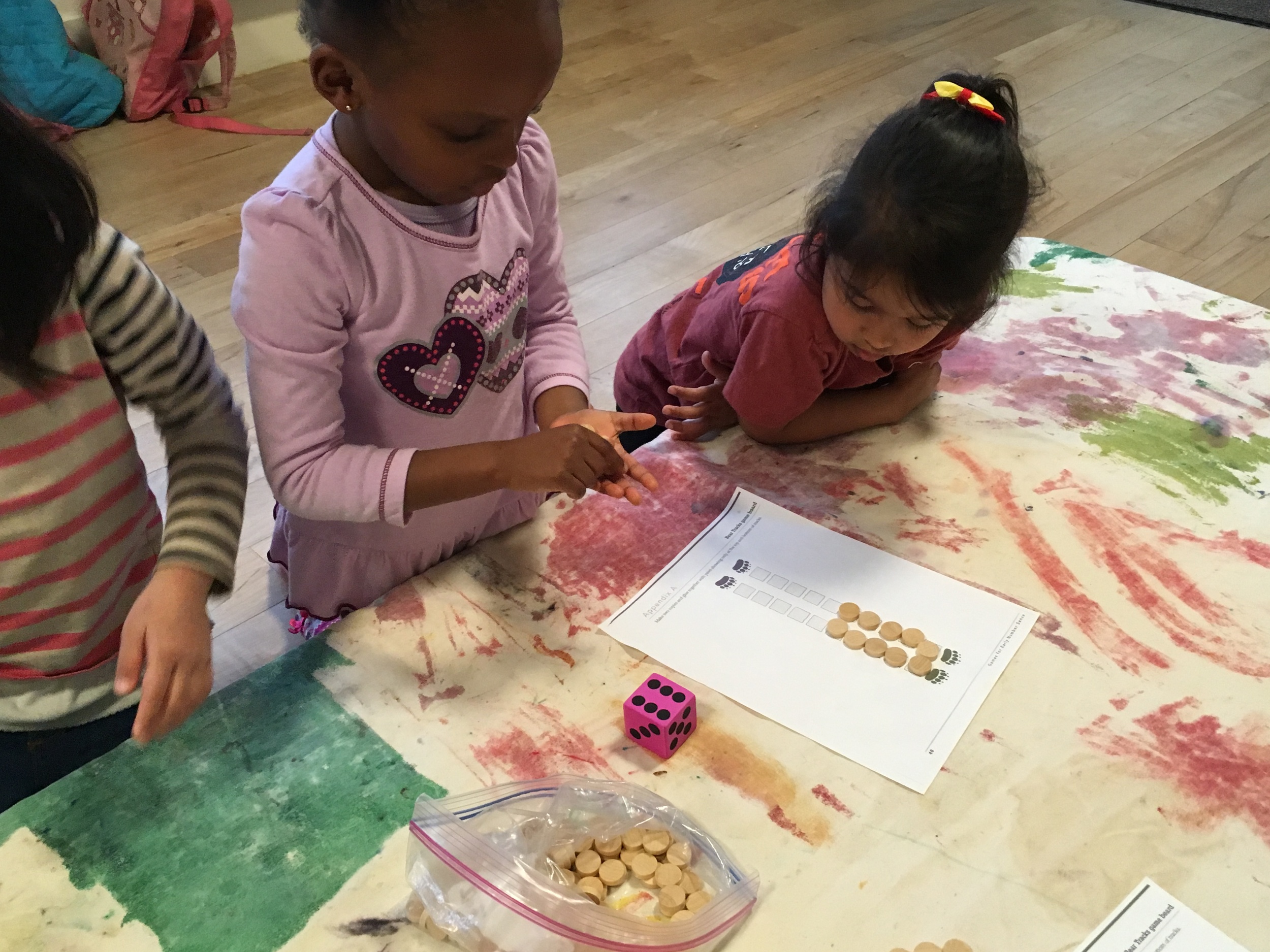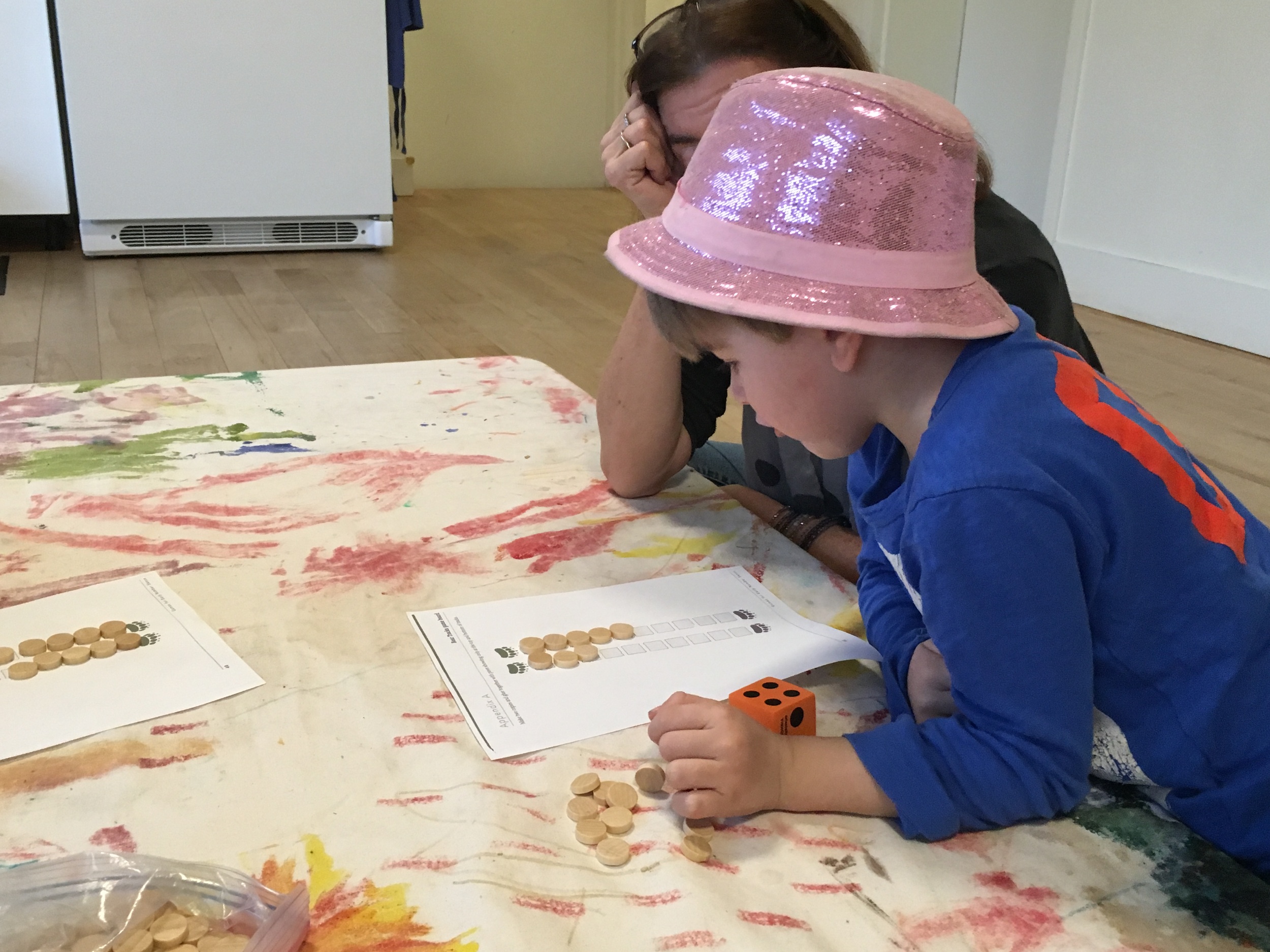 The little Pono friends had math fun with the game "Bear Tracks," which provides children the opportunity to think about numbers, particularly cardinality and one-to-one correspondence.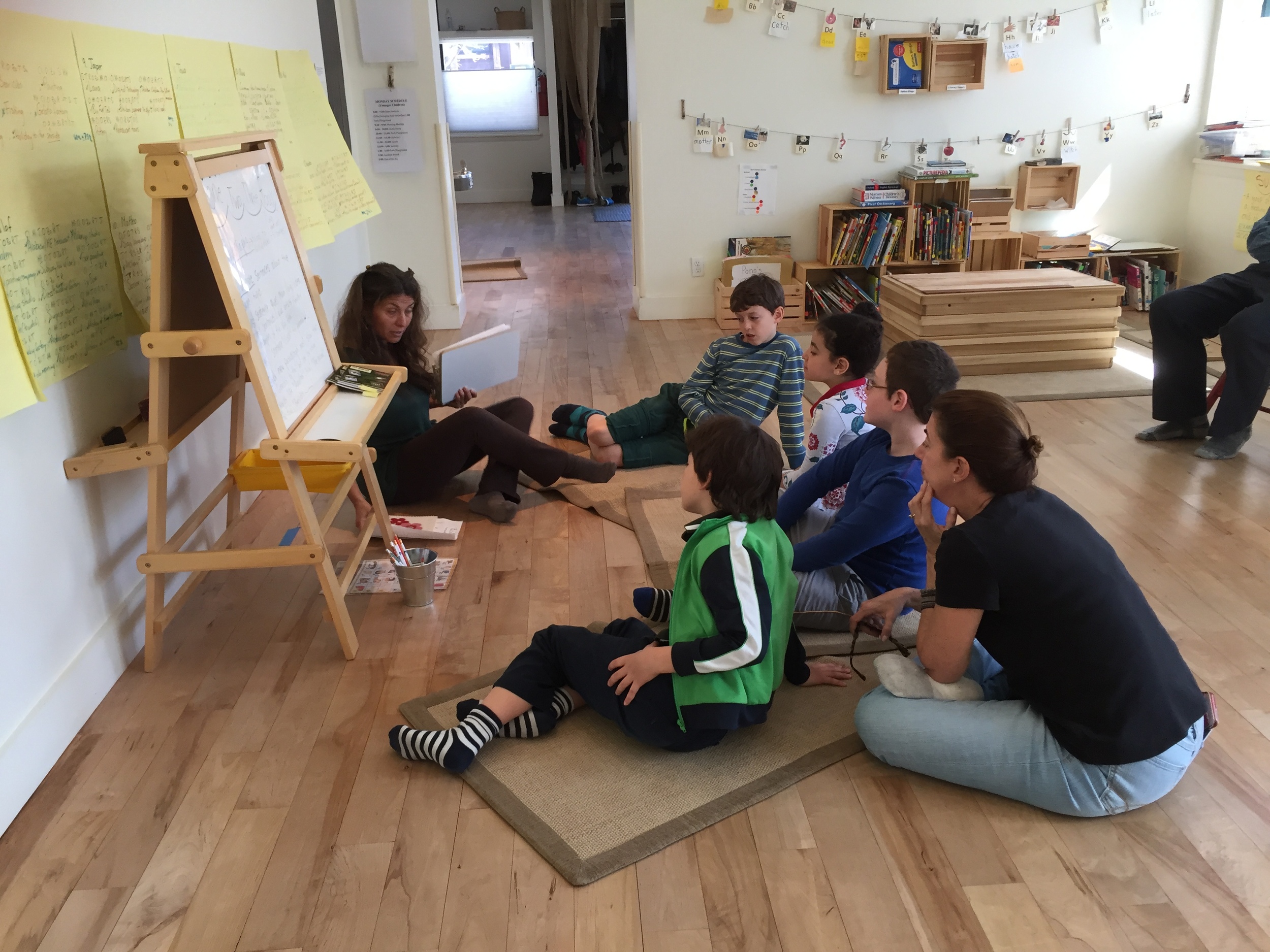 This was our first week of extended Pono hours for our older children, and that meant more time for literacy with Julietta! The older group started on their new word study book and practiced nonfiction paragraph writing. Julietta's other literacy group continued working with the words one, two, three, four and added words to their Sentence Act game, which they then enjoyed playing.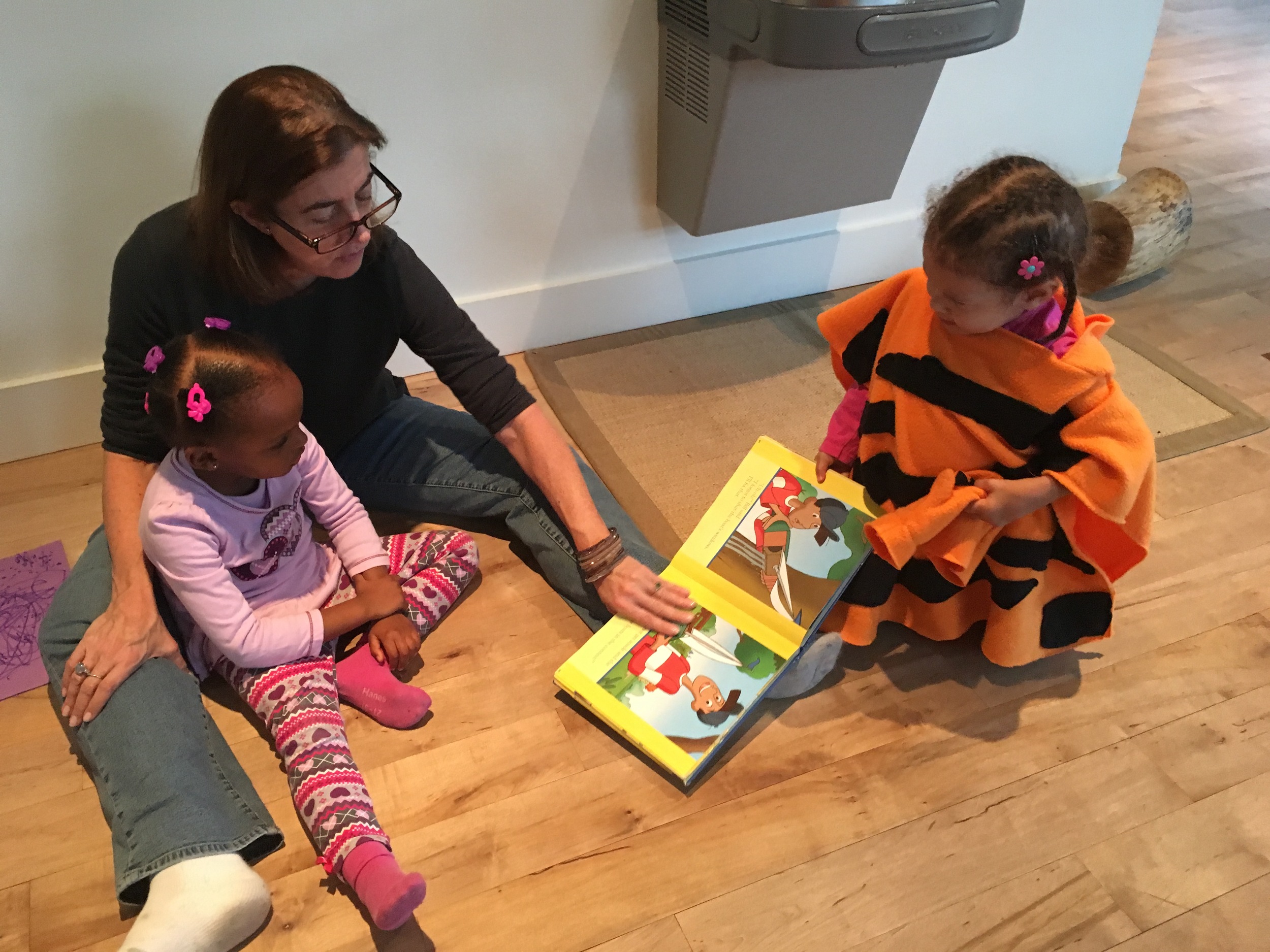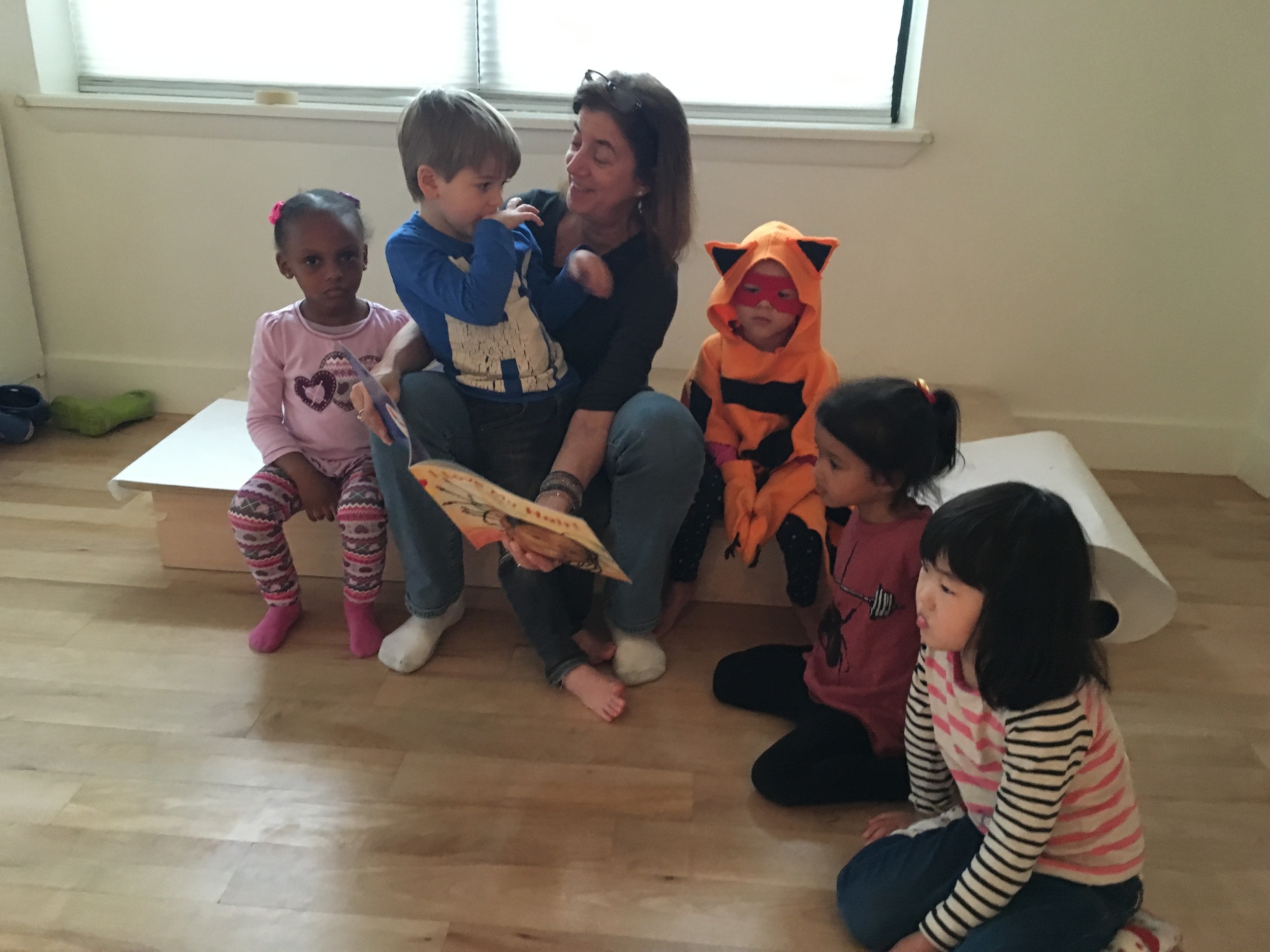 Our youngest Pono friends had many opportunities throughout the week to immerse themselves in a good story!
Both groups of little Pono amigos celebrated la primavera with Kate and learned springtime vocabulary in Spanish. The "Fruits" made flores/flowers with colorful tissue paper, and the "Tomatoes" decorated flags with things they enjoy about spring (la lluvia/rain, un jardín/a garden, and un pájaro/a bird).
Pono volunteer Deb Heineman introduced the American Sign Language alphabet to our youngest Pono friends. Then they looked for letters from a set of sign language alphabet magnets to spell their names.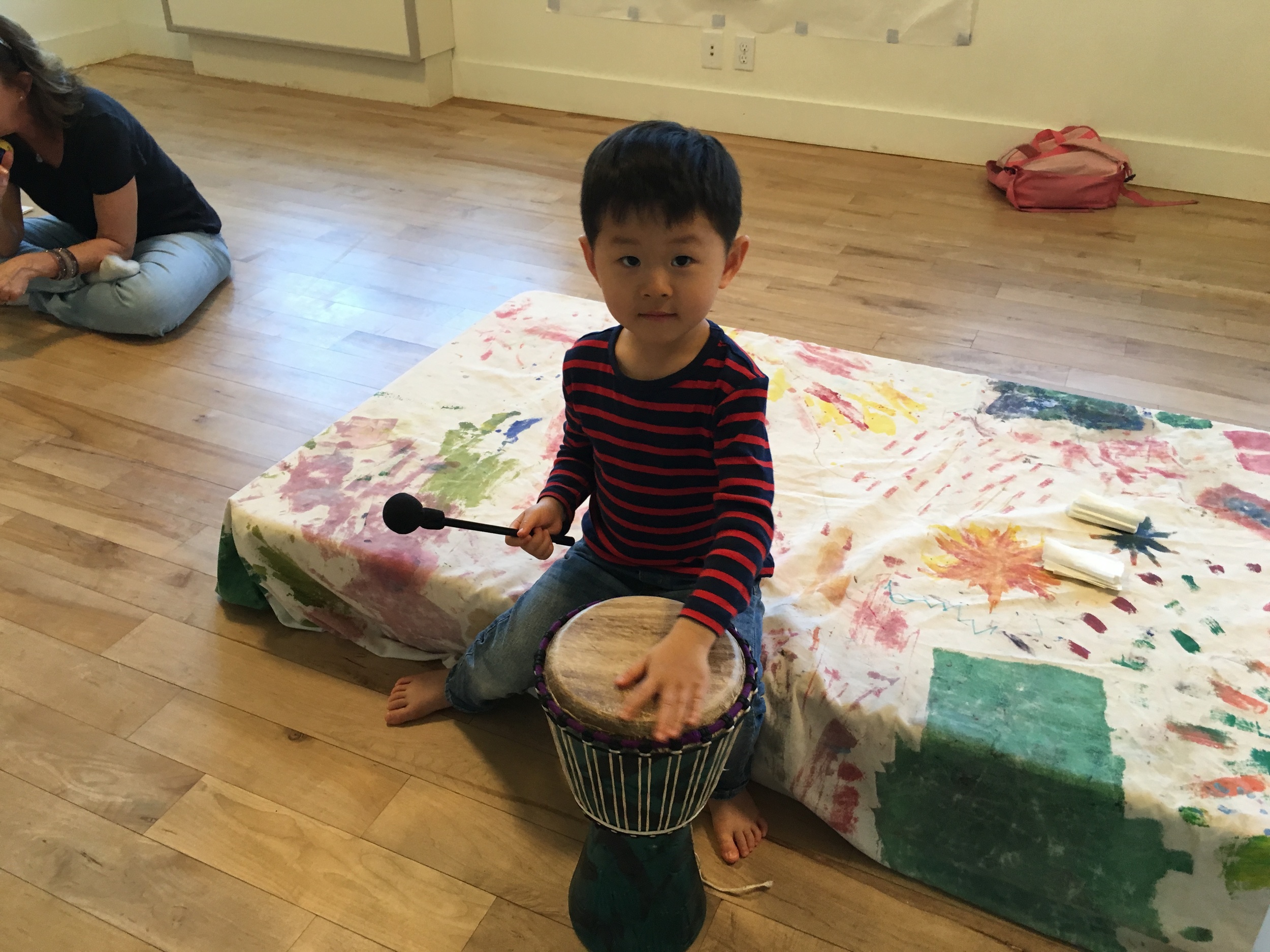 There was a whole lotta shaking going on as Deb and the littlest Pono friends played drums and maracas. It was a real rhythm party!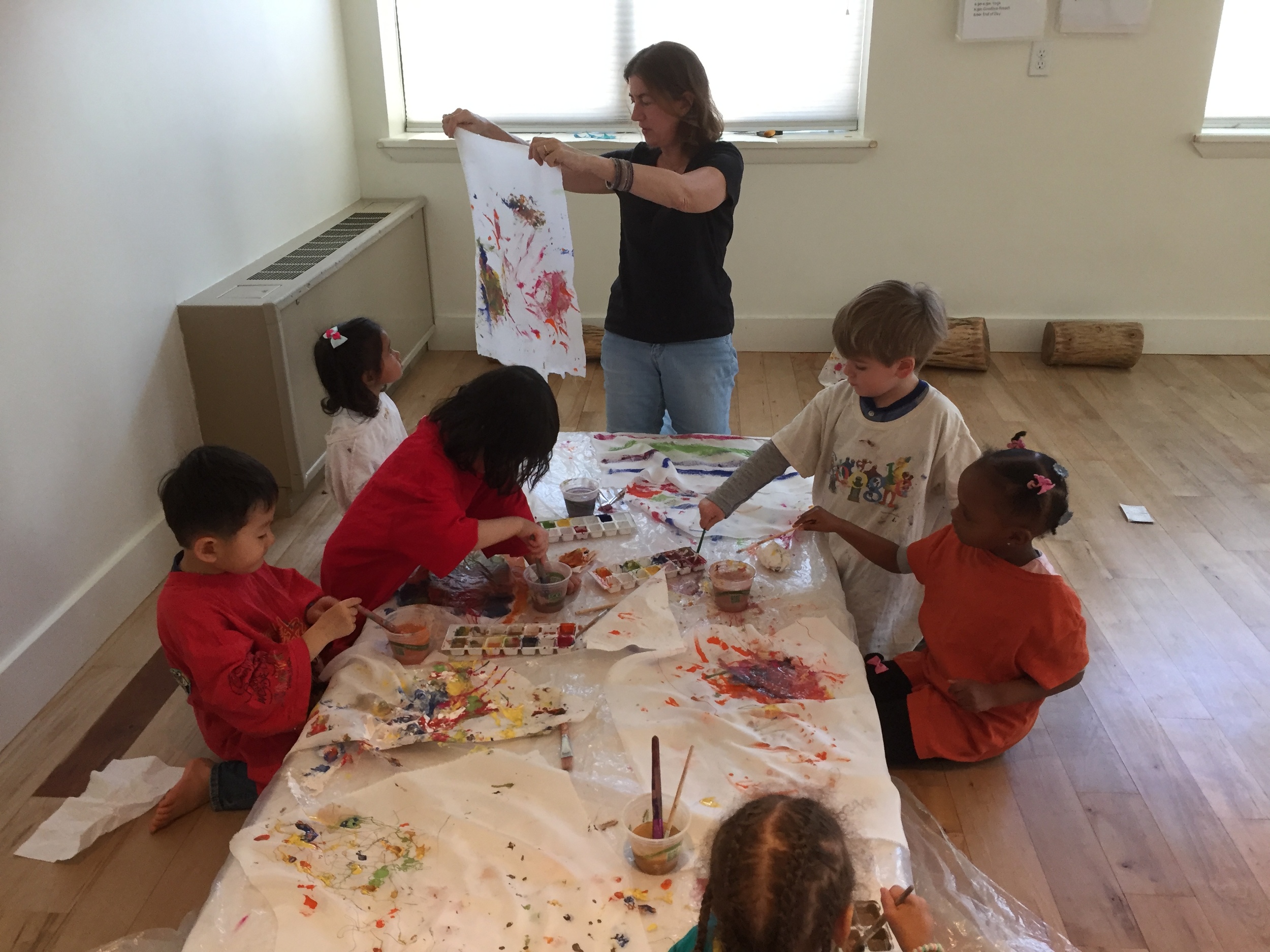 Our youngest Pono friends painted pieces of silk and transformed the fabric into beautiful scarves.
Pono friends both old and new enjoyed sharing time together this week, inside the Pono space and out.
Here We Go, Pono, Here We Go...
We started our spring term with a trip to The National Jazz Museum in Harlem. The museum's Director of Education, Ryan Maloney, greeted the children with his saxophone and then guided them through several exhibits. He introduced them to the works of jazz greats Charlie Parker, Ella Fitzgerald, Louis Armstrong, and Dizzy Gillespie and led the children in rousing versions of Slim Gaillard's "Dunkin' Bagel!" Ryan also explained the improvisational art of scat singing and a number of the children took turns scatting at the mic! Pono friends know how to be bop!
We first visited the Hudson River Museum in Yonkers last fall, and on Wednesday we returned for another lesson from planetarium manager Marc Taylor. We all settled back for the space show and later, Marc answered such questions as "Where does wind come from?" We also had the opportunity to visit Glenview, a 24-room home overlooking the Hudson. The house, built in 1876, now belongs to the museum. Guide Hal Greenberg gave us a tour of several of the period rooms in this grand house. Our visit ended with a highlight, a trip to Nybelwyck Hall, a 24-room dollhouse decorated in great detail with more than 900 objects. Before we headed back to Harlem on the Metro-North, the children enjoyed outdoor play on Glenview's lawn.