This week we enjoyed movement, math, and mysteries. And much more!
Come And Follow Me...
Sensei Jo from Harmony By Karate returned to Pono this week and guided the older children in balance, kicking, and holding different positions. Harmony By Karate emphasizes natural movements and Jo is a gentle, patient practitioner of this martial art.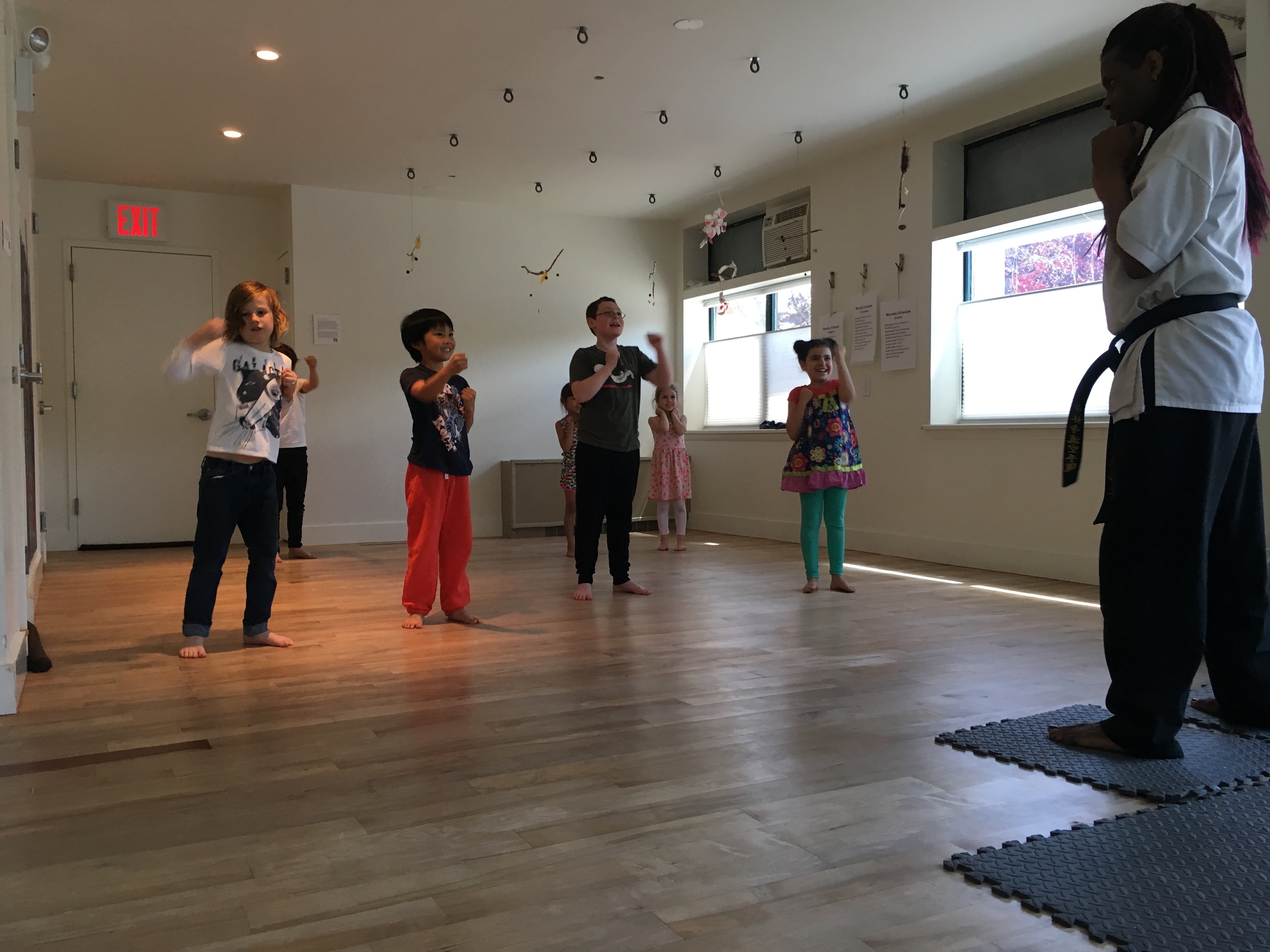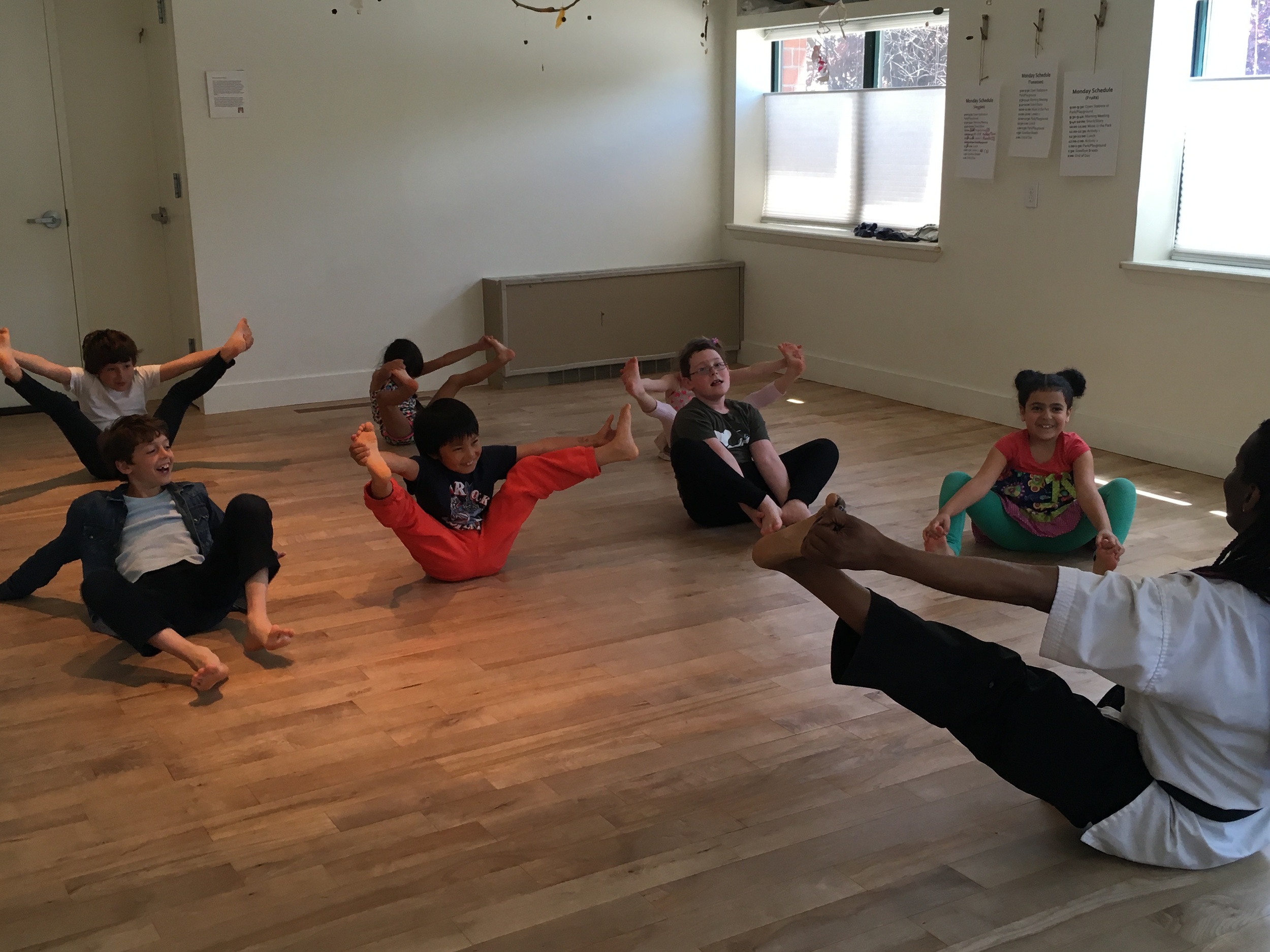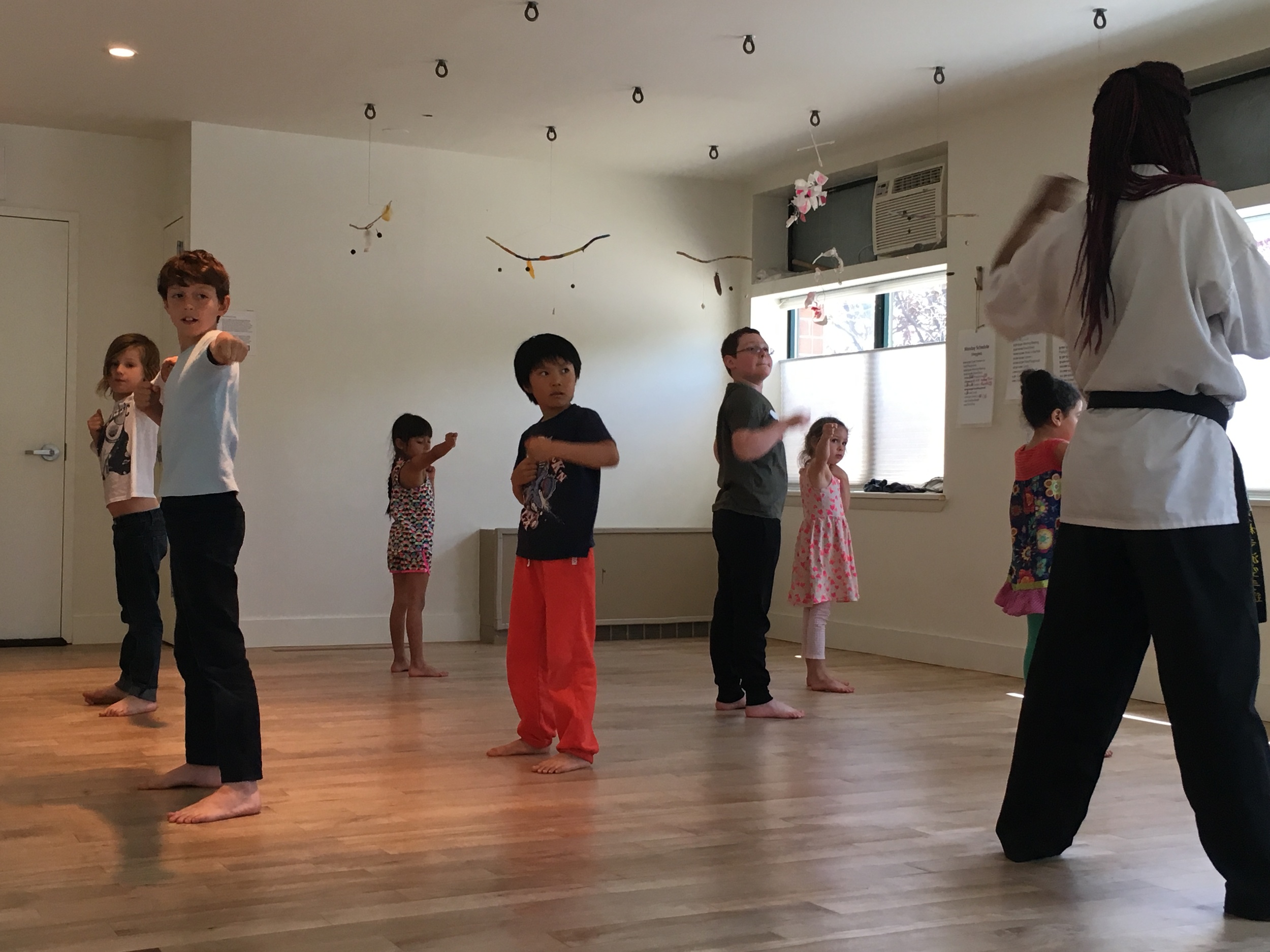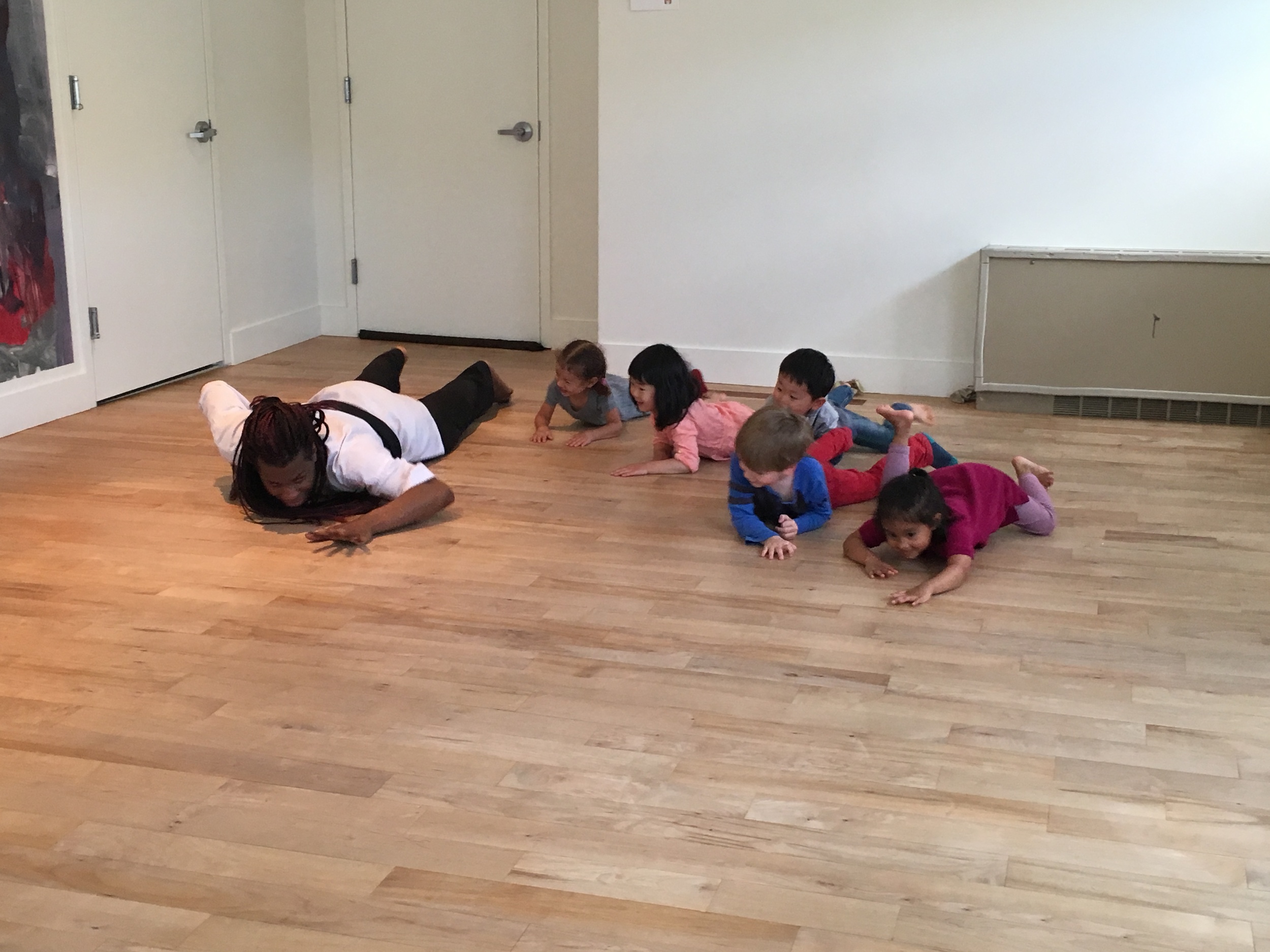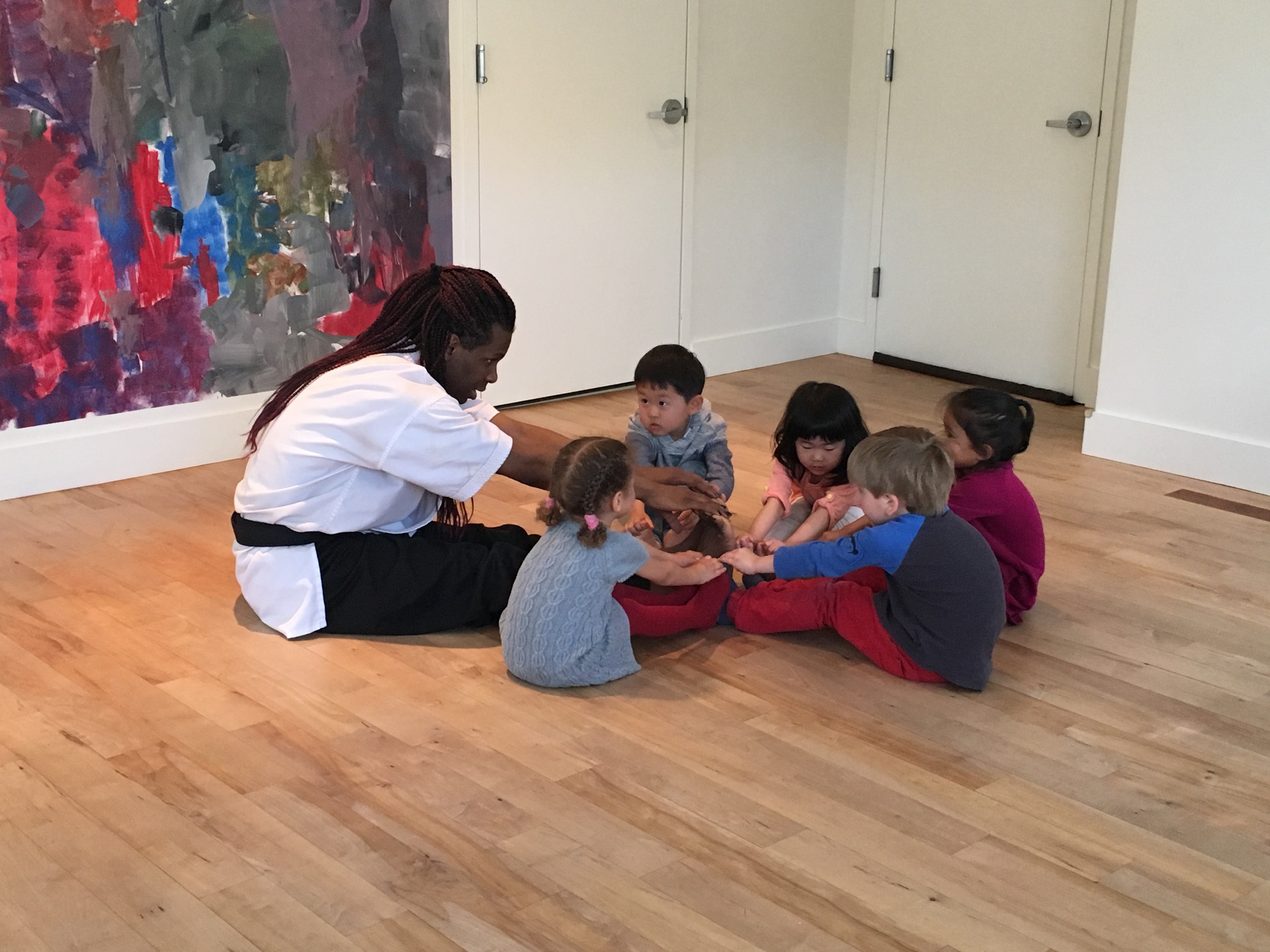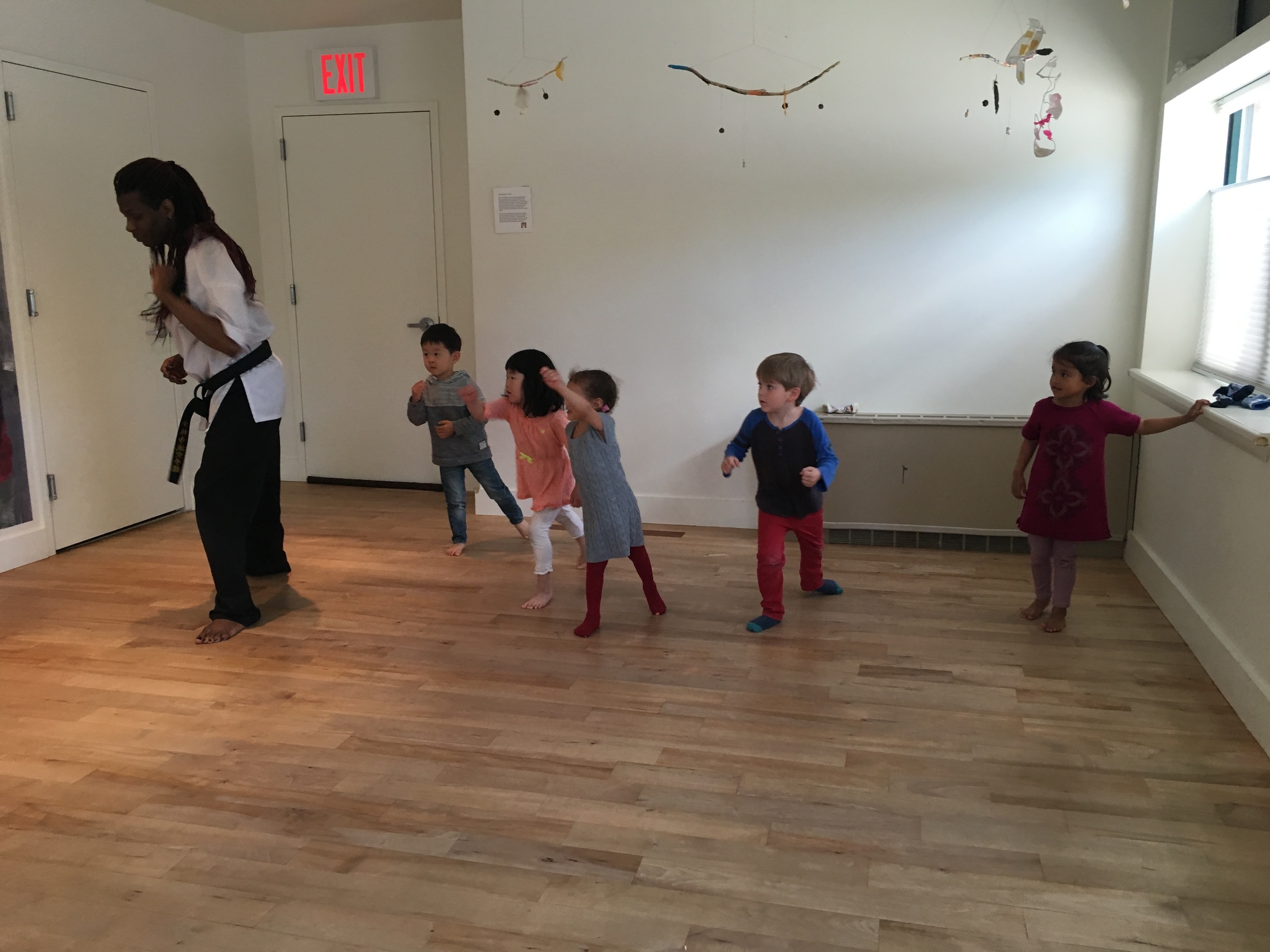 The younger children also had a lesson with Sensei Jo, who taught them karate moves and led them in yoga exercises and creative movement.
Dancer and movement therapist Eli Marcos Furones had the older children moving creatively through the Pono space.
Art instructor Poppy Luca introduced the older children to the Japanese dyeing technique of shibori. They decided how to fold or twist their fabric before immersing it in indigo dye and alum. The children were thrilled with the results!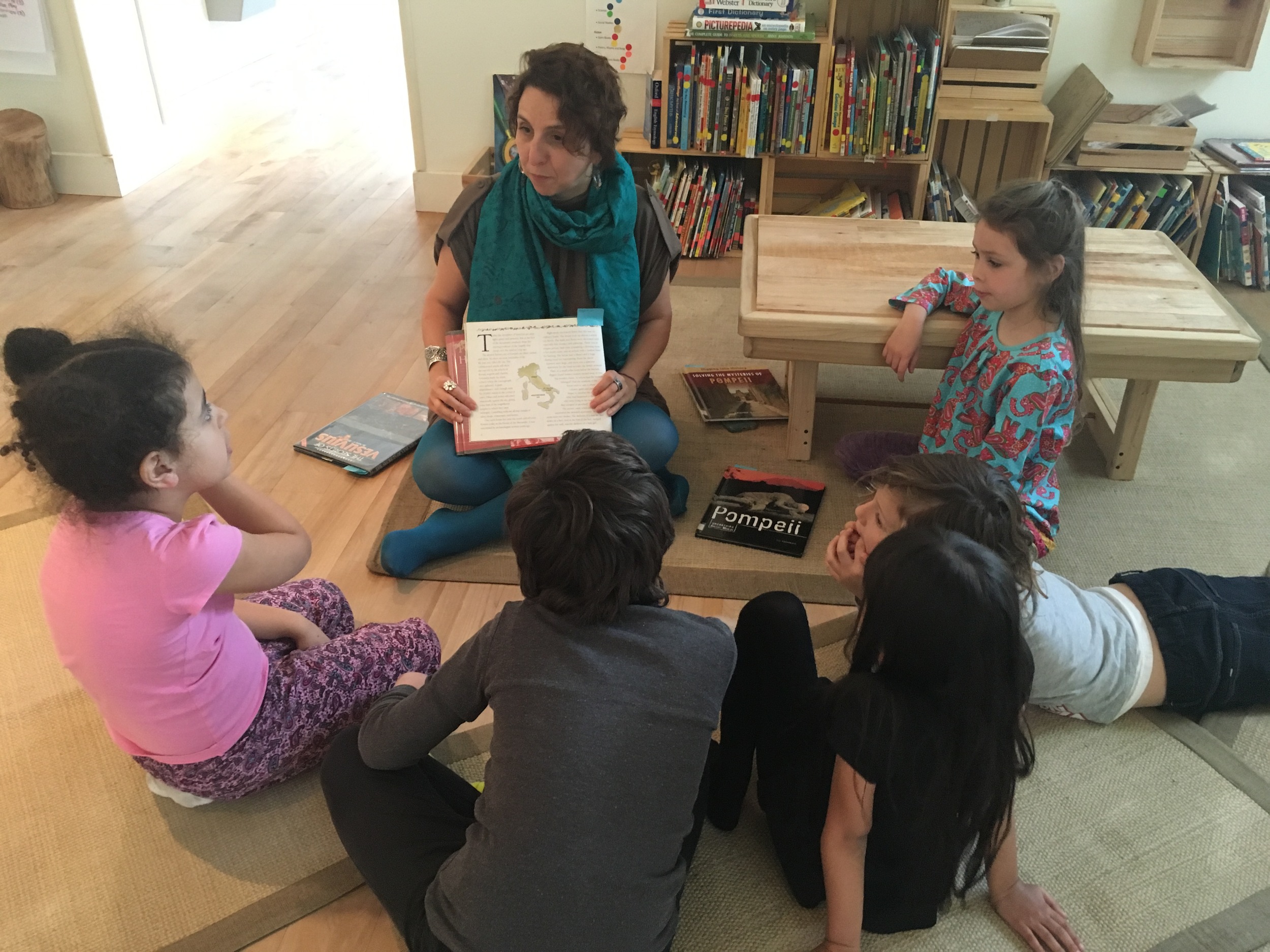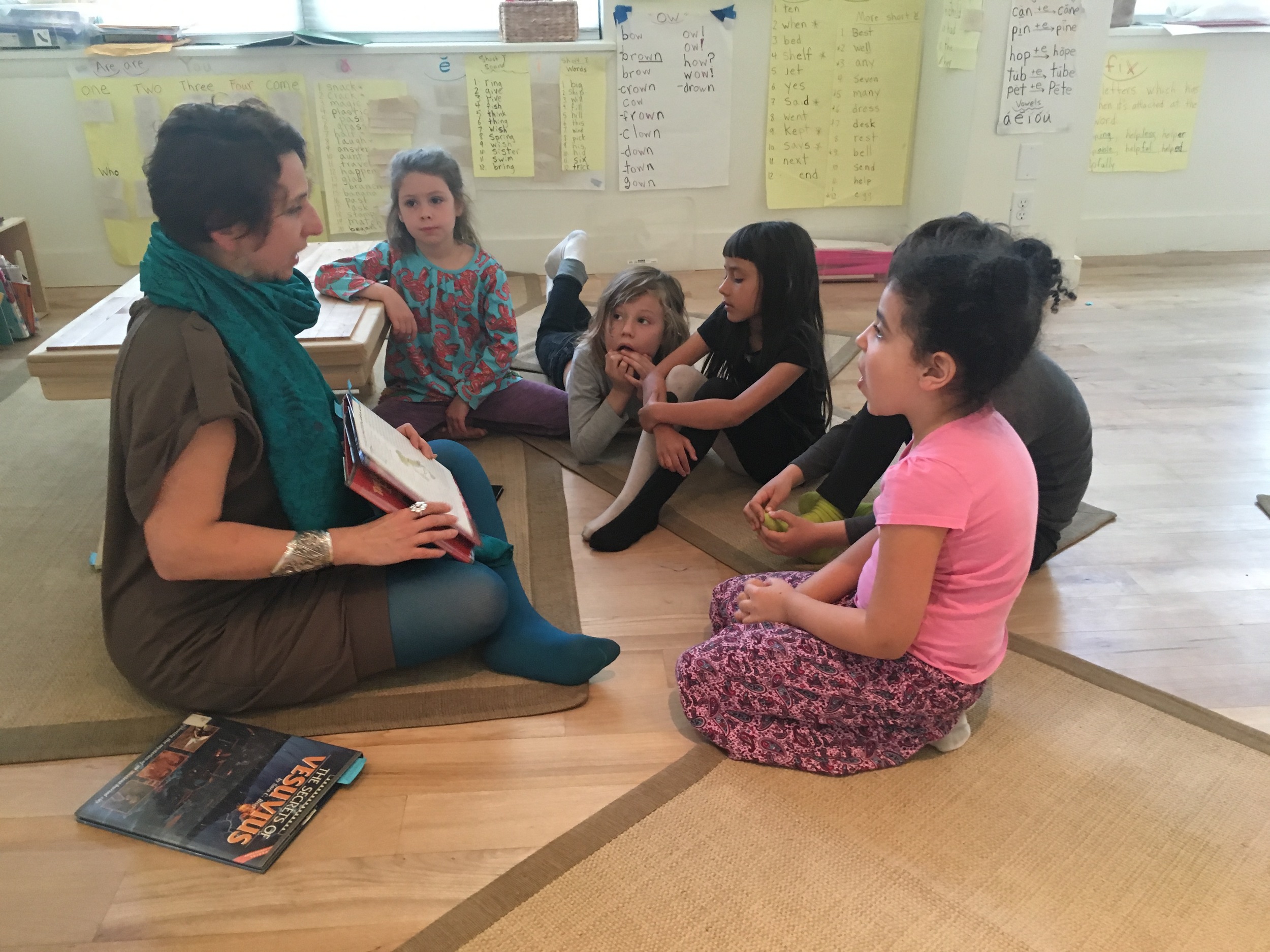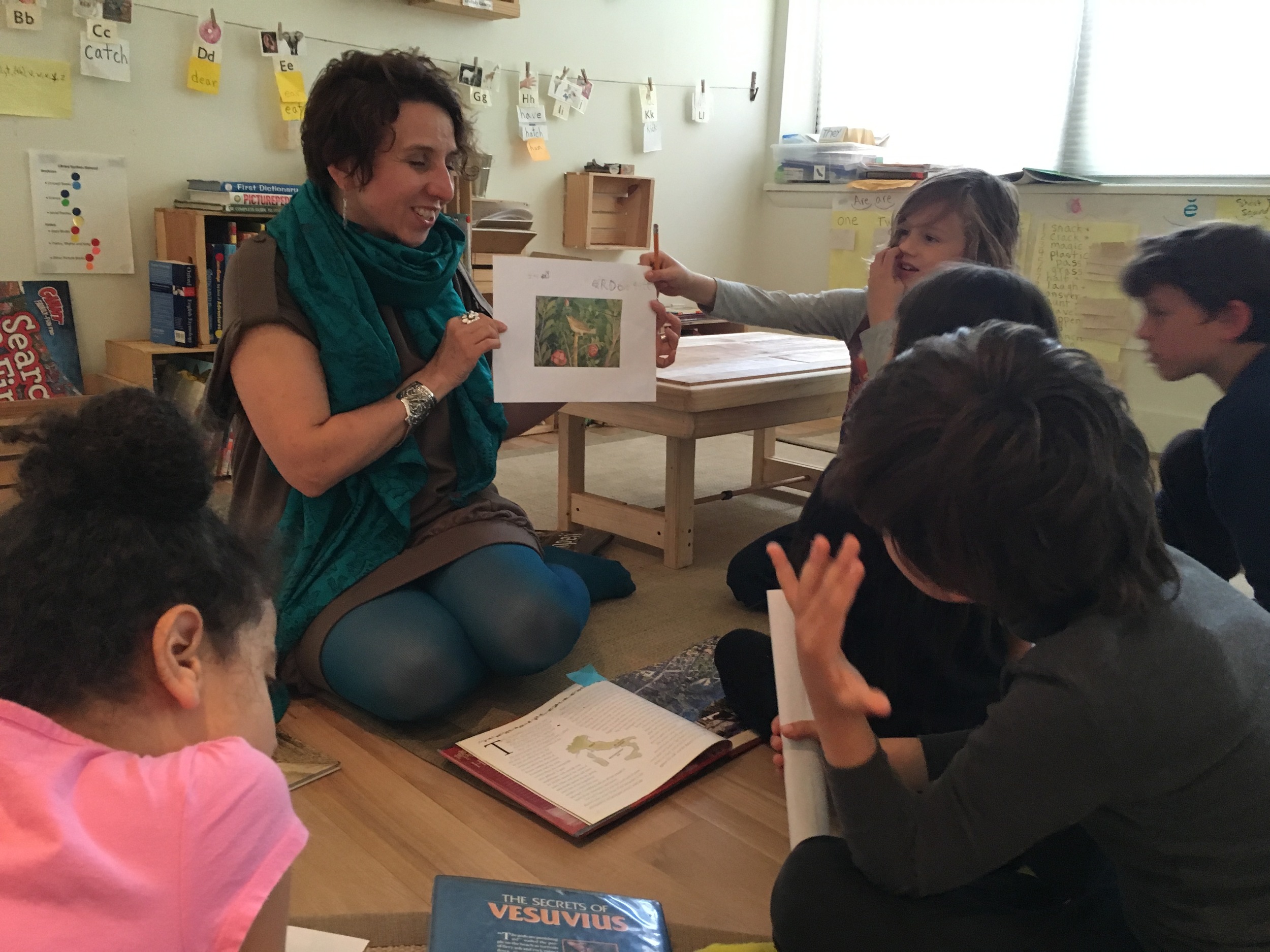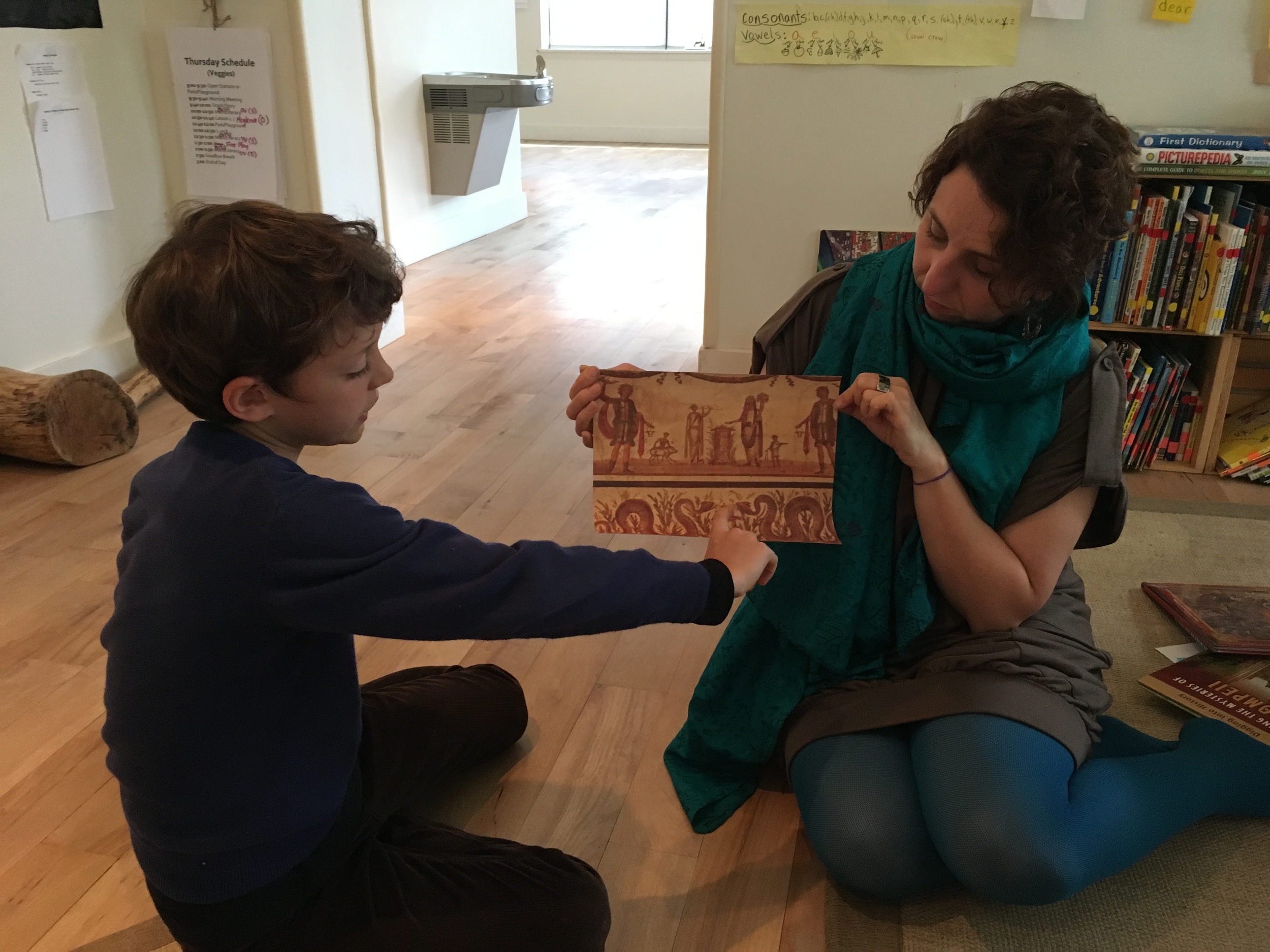 Art historian Meglena Zapreva returned to Pono for a lesson on Pompeii. She explained how the eruption of Mount Vesuvius covered this ancient city in ash and what archaeologists have learned about life there.
This week Dr. A and the older children discussed the Ice Age and made geologic timelines. The students were struck by how recently humans appeared on the scene!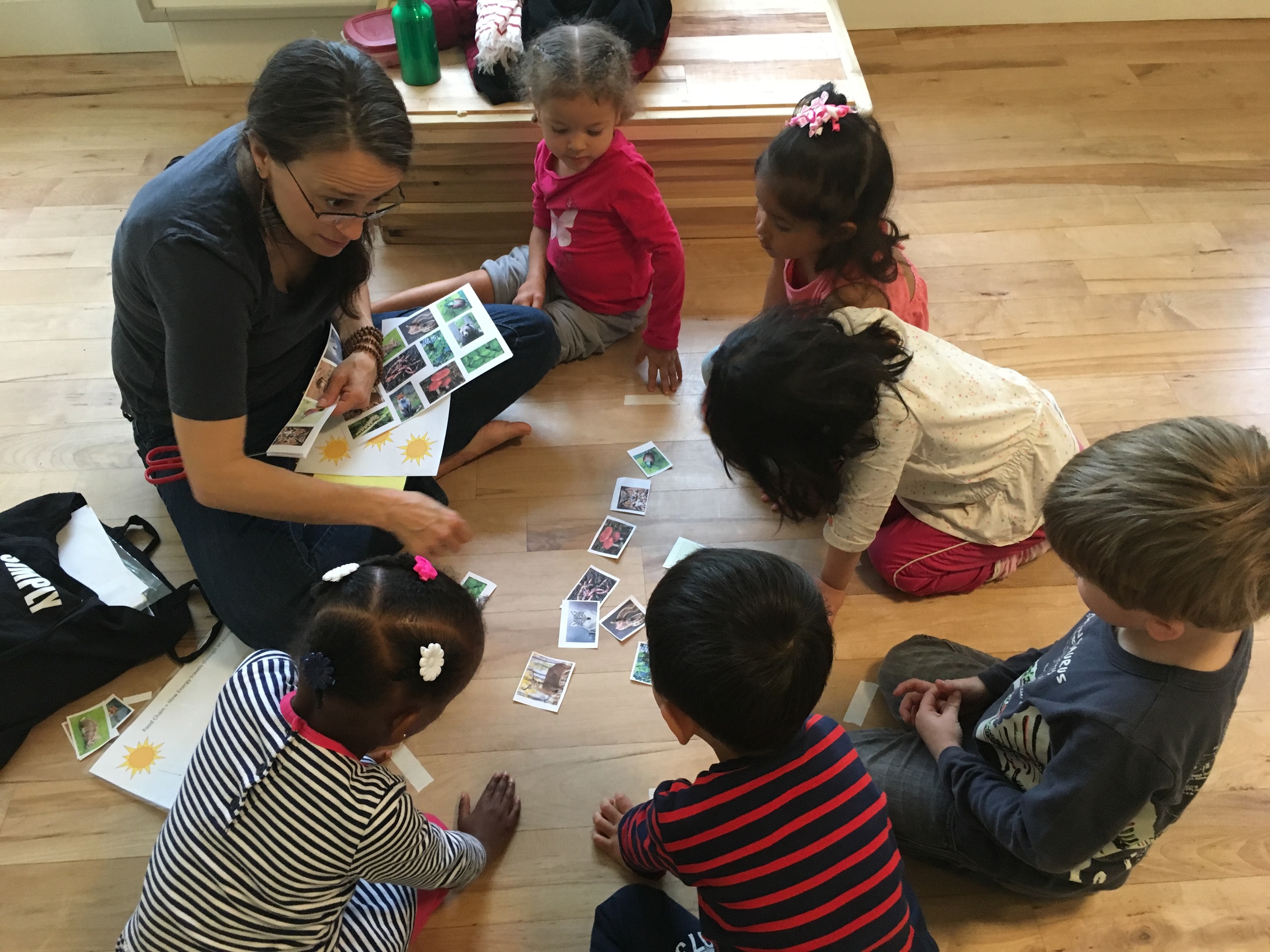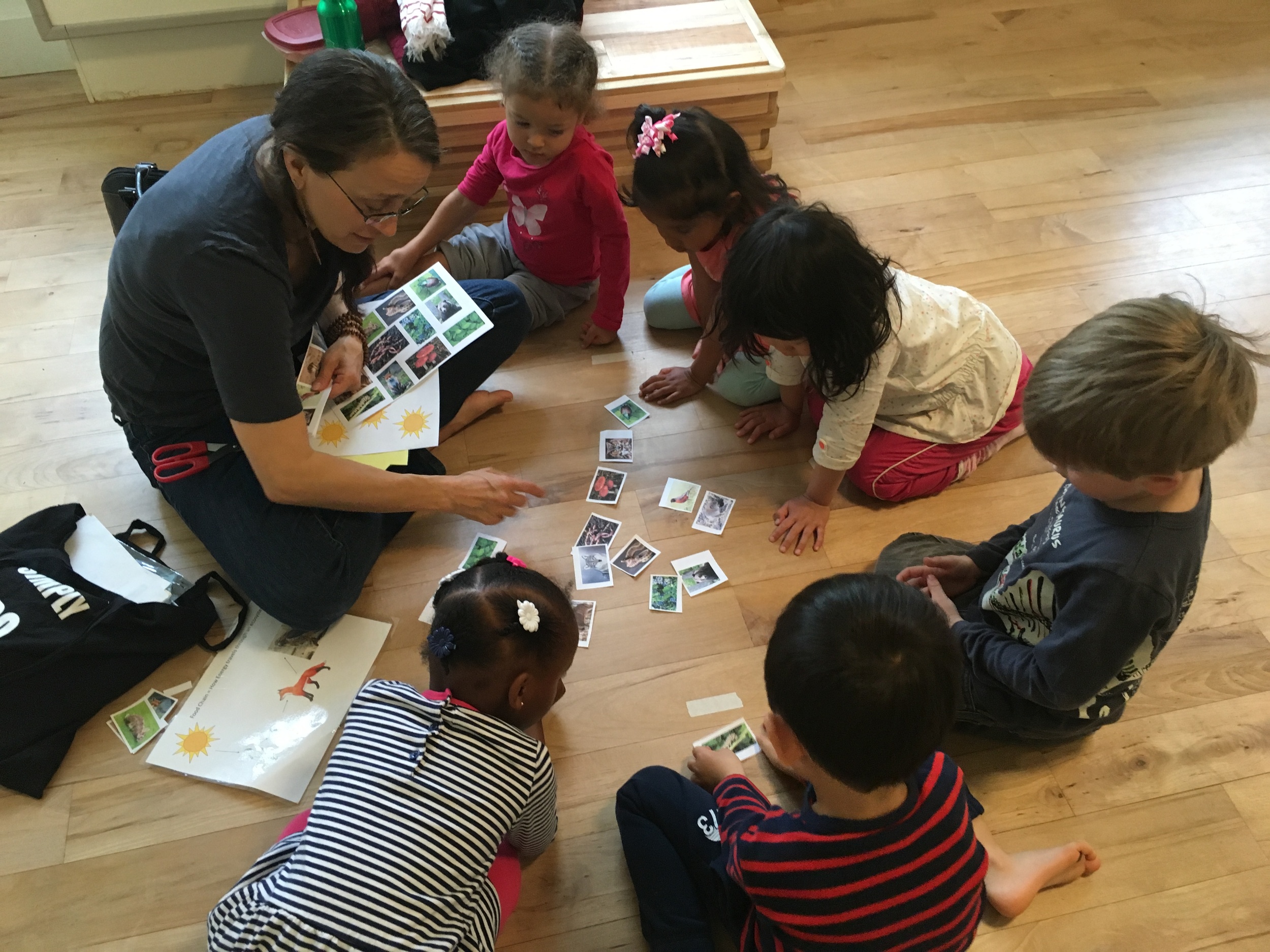 The younger children and Dr. A studied examples of food chains and explored how energy flows from the sun and through an ecosystem.
Meanwhile, Back At The Ranch...
Kate taught the older children Spanish terms for rooms found in a house. They took turns adding details to a floor plan and labeled the rooms en español. Then the students practiced their new vocabulary by telling their amigos what they had drawn.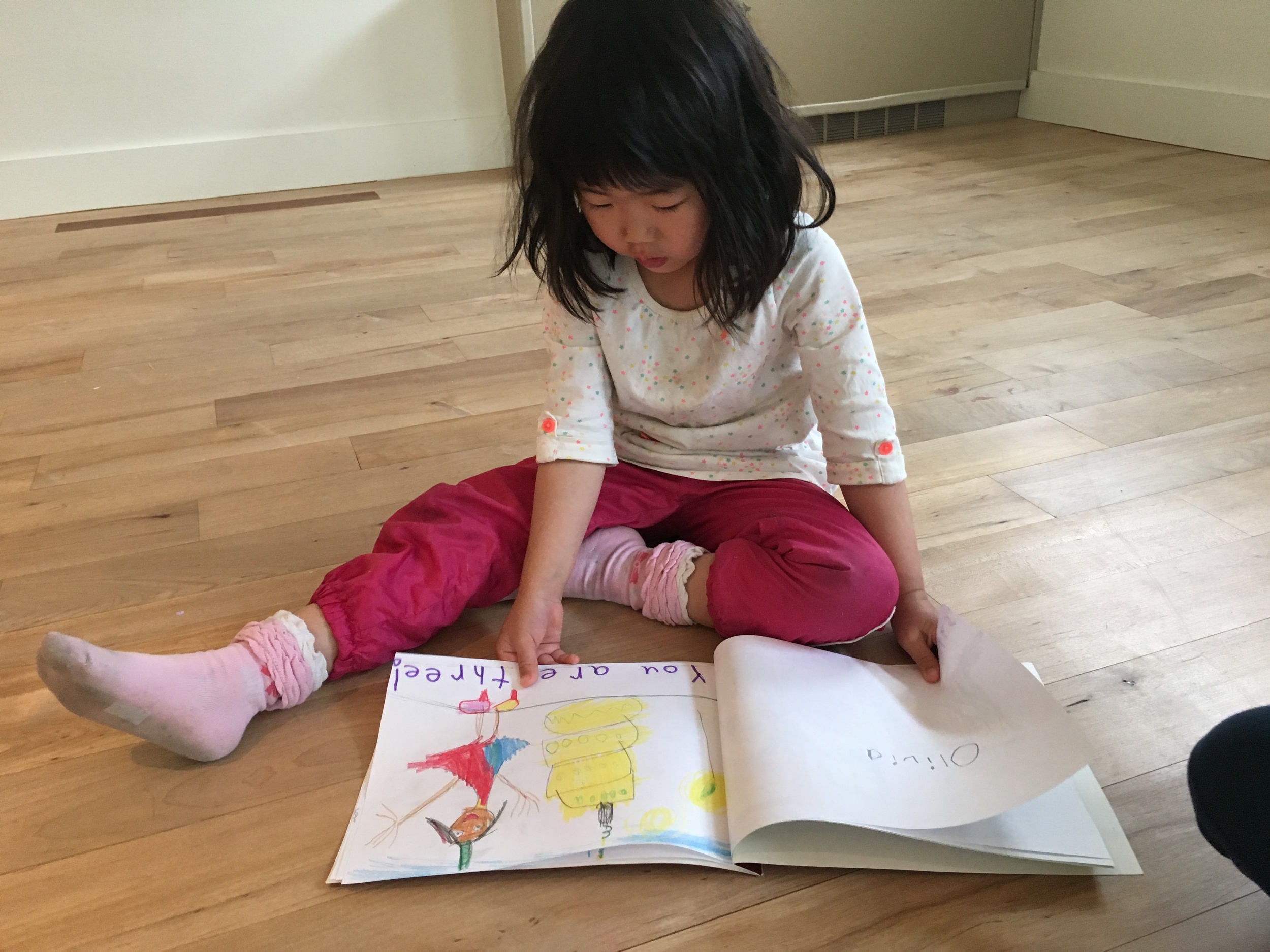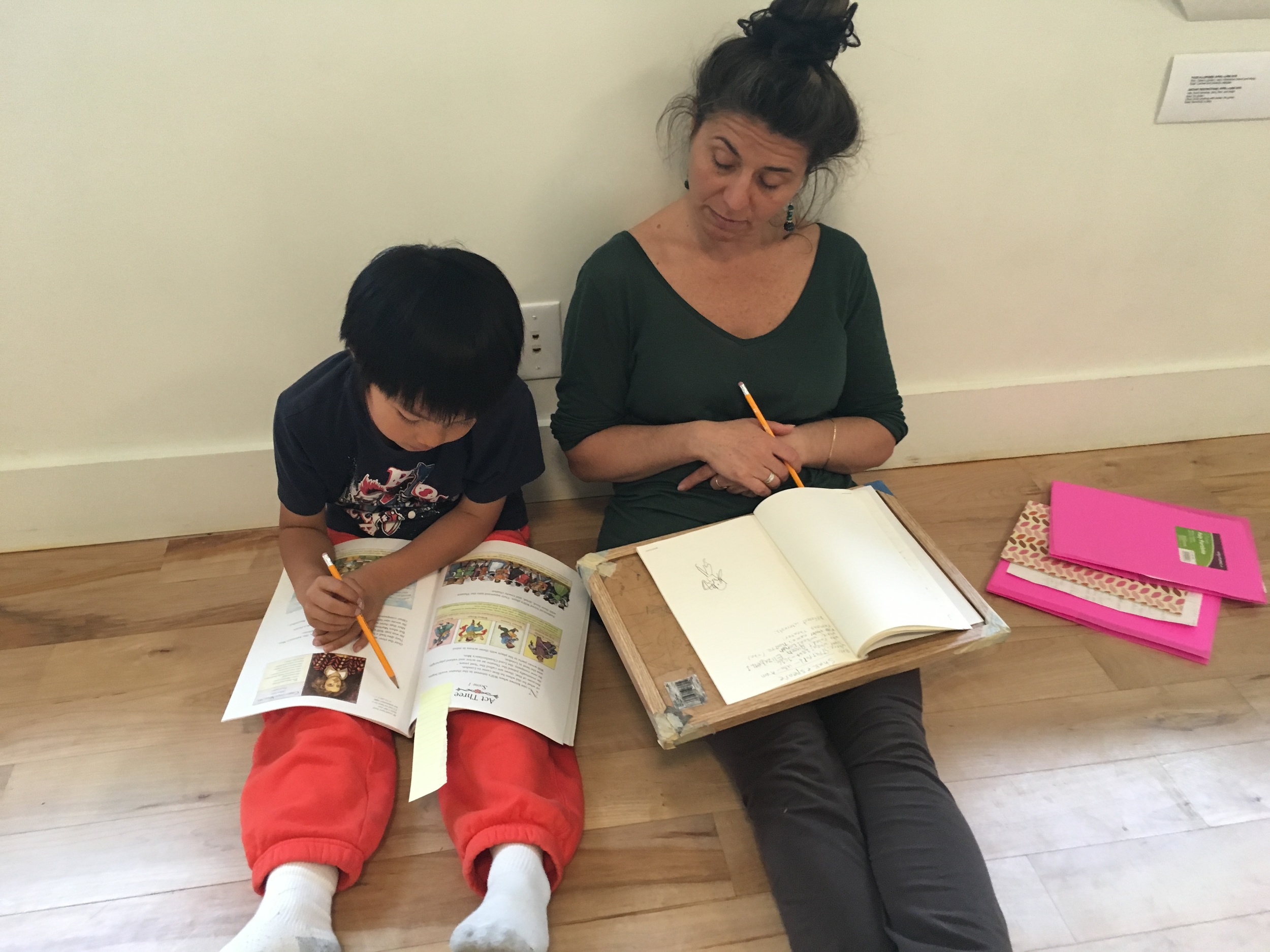 This week in literacy with Julietta one group read their book Where They Come for the first time. It met much critical acclaim! The children also honed their use of short o and short u through fun activities in their word study books. The other group of students focused on rhyme in their poetry study. They read and analyzed some new poems, picking out the literary devices used and interpreting meaning. They then invented some really creative ways of performing them! They also began reading new book club books, including Catwings Return.
Throughout the week, Pono children of all ages discovered new worlds in books as they read independently and with friends.
Our younger Pono friends dug in the dirt this week in Marcus Garvey Park and delighted in finding worms and other creepy crawlies. They also had time for games of hide-and-seek. Ready or not, here they come!
Salma and the younger children practiced creative movement. They stretched and balanced during this quiet, focused time.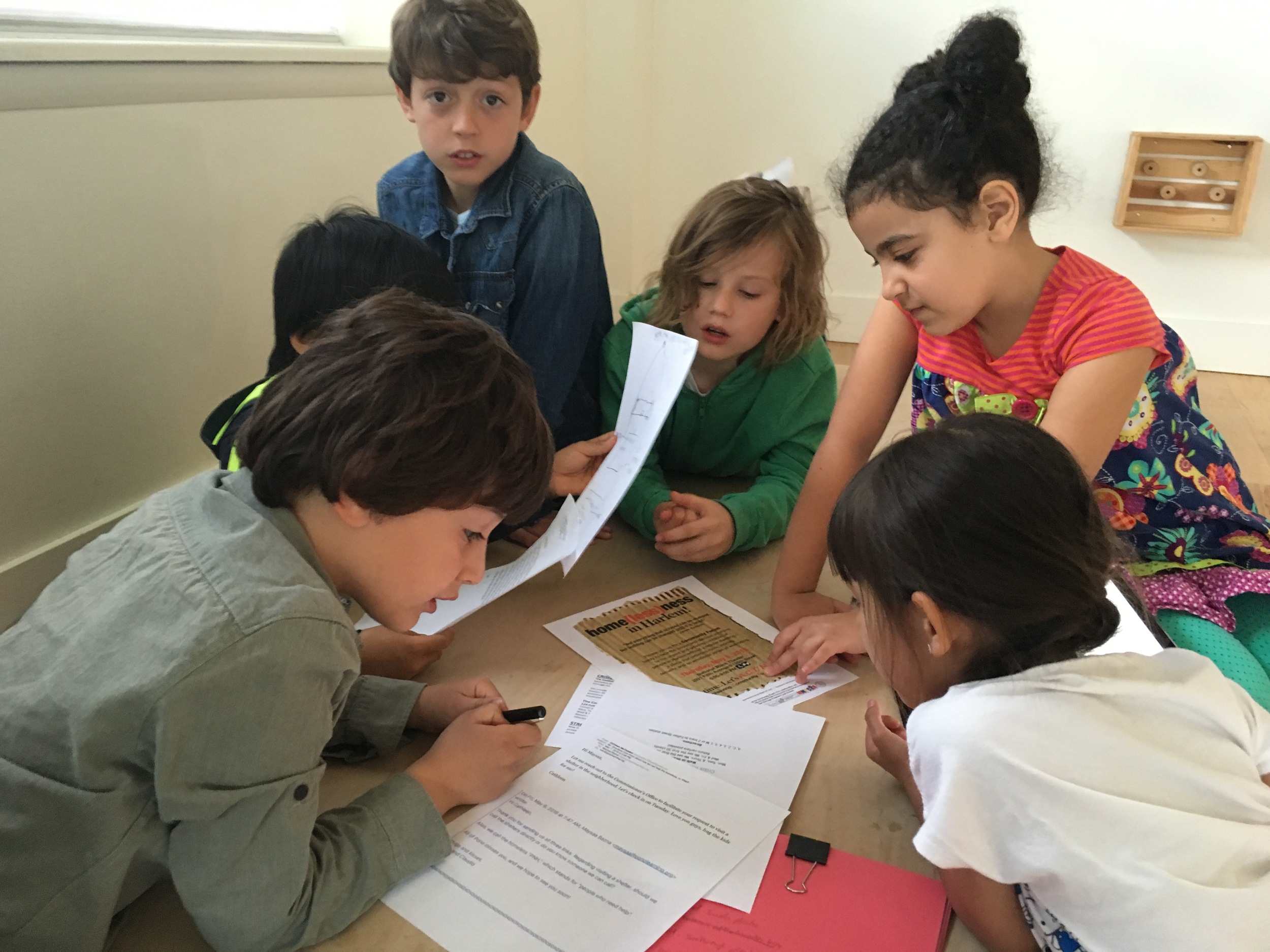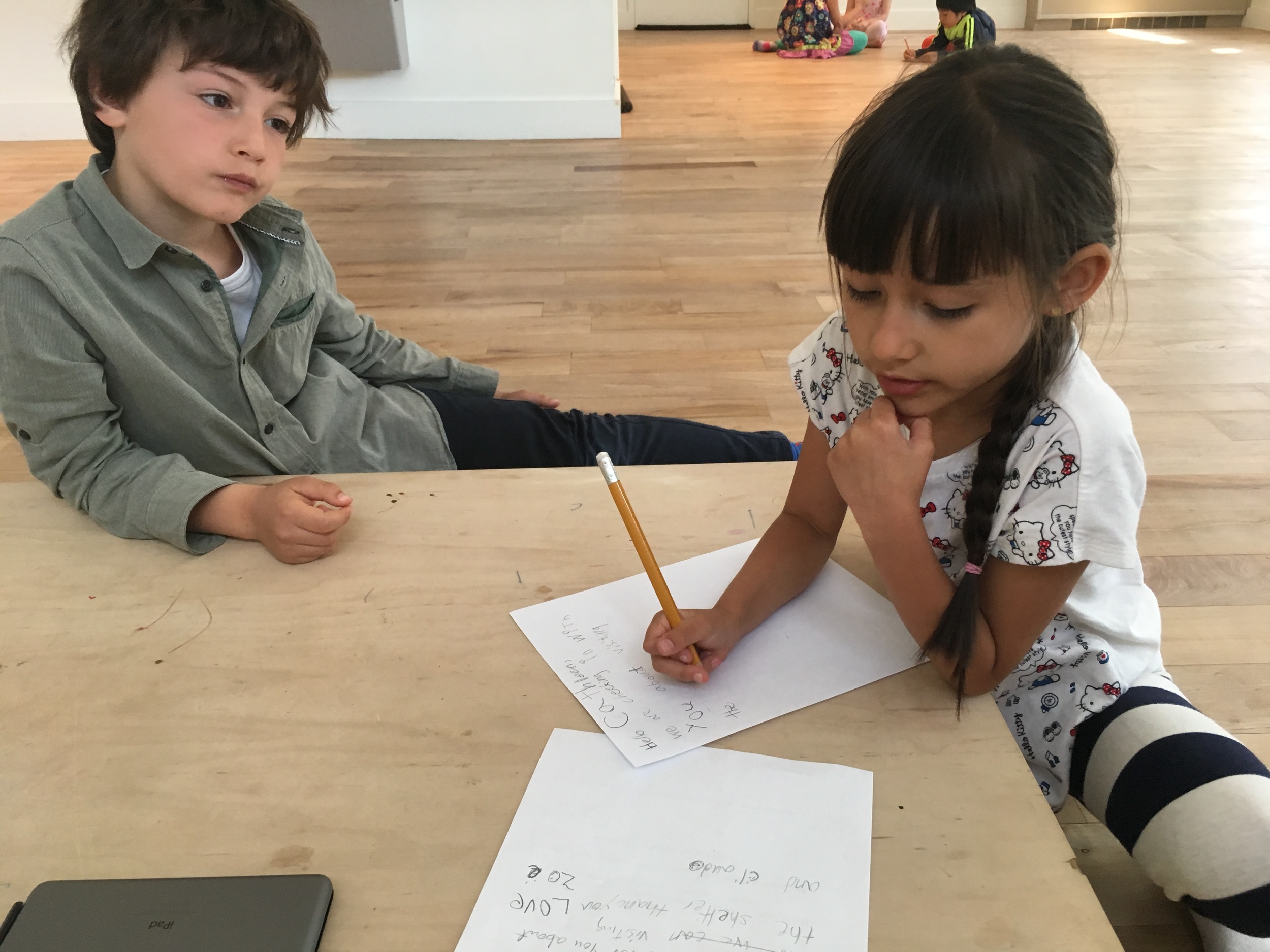 The older children continued their Kindness Project to help assist people experiencing homelessness. The children worked with partners on different follow-up steps with contacts in the community, including requesting information on a shelter visit and inquiring about businesses that might help us print packets with resources for the homeless. They also decided on materials for making a box to hold the resource packets.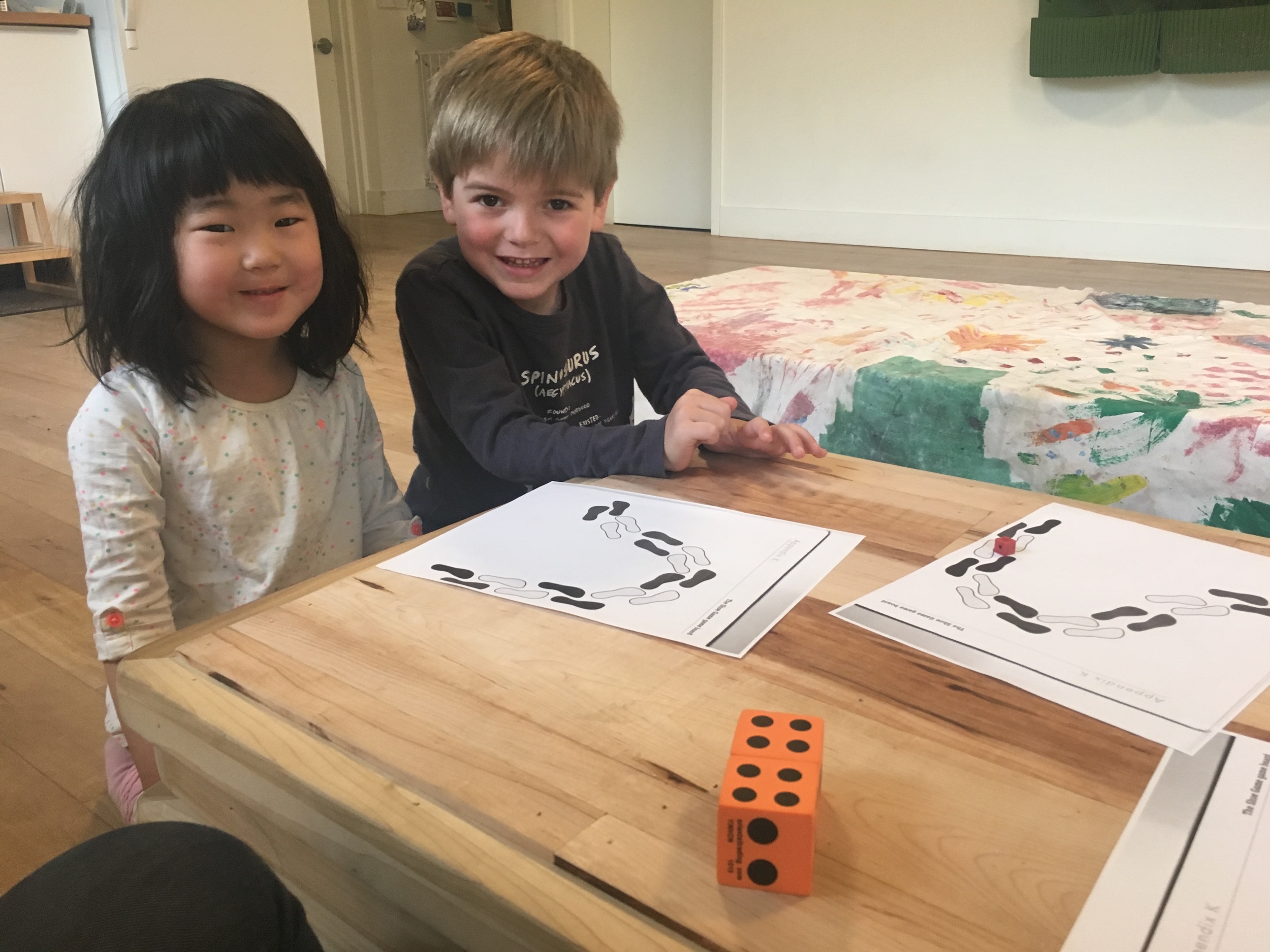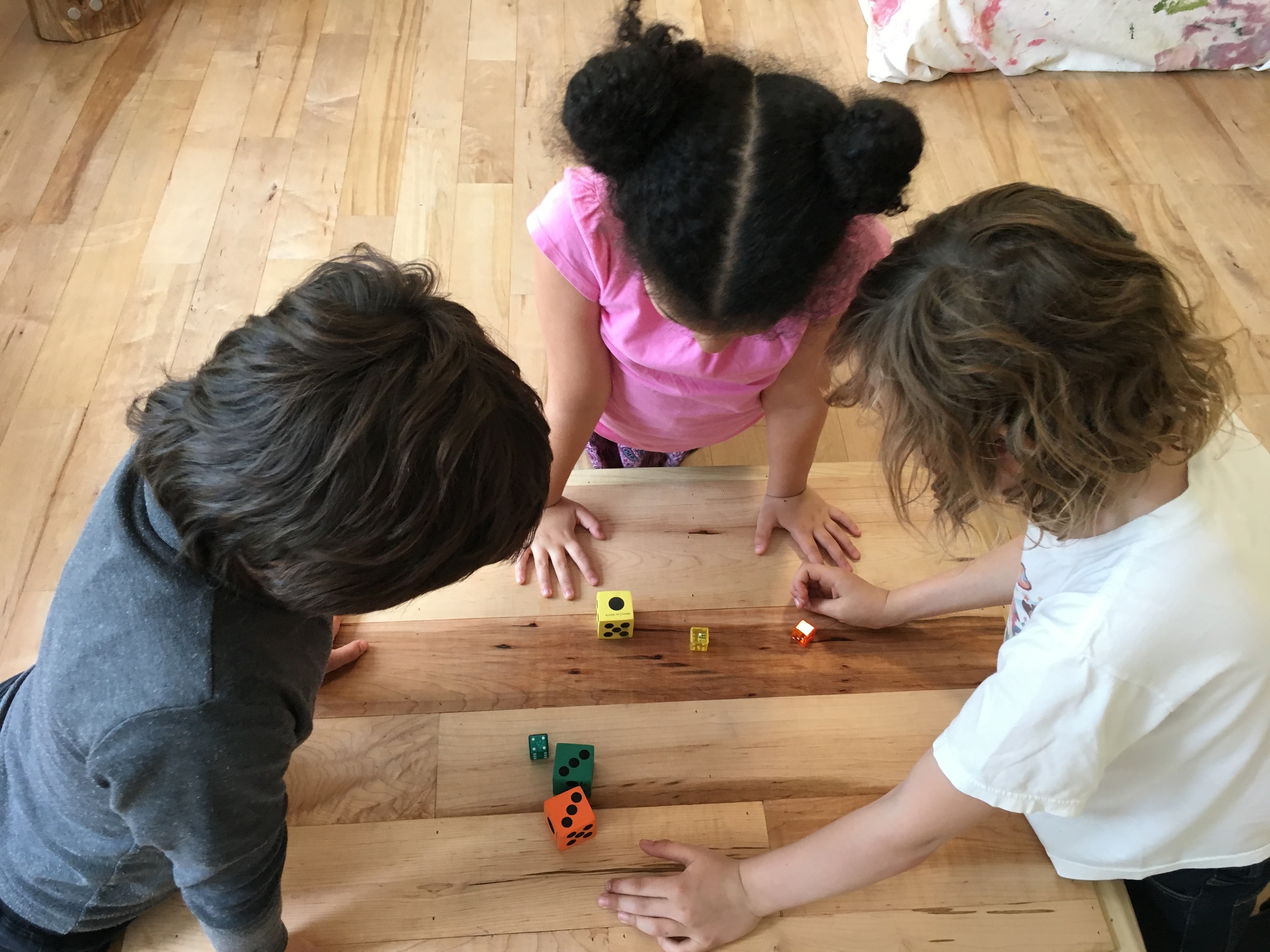 This week in math with Maysaa, the youngest group played "The Shoe Game," which supports doubling skills. The older children worked on the "big ideas" of compensation and equivalence and commutativity and associativity. One group wrote math problems for their friends and solved problems their friends had written for them, and all of the children played games that supported this week's math concepts. Instructor David D'Alessio worked with some of the older children on how to place parentheses to solve mathematical equations. They analyzed when to use parentheses to find equivalence in a mathematical expression.
Bon appétit! Our young Pono chefs whipped up elaborate meals with our set of play food.
Here We Go, Pono, Here We Go...
This week we explored the west side of Central Park around 103rd Street with naturalist Madelyn Zins. We spotted fish and turtles in The Pool, discovered insect life under overturned logs and branches, and sighted a number of birds, including a red-tailed hawk, bluejays, and robins. We also enjoyed a picnic lunch near The Pool and soaked up the spring sunshine. We love outdoor education!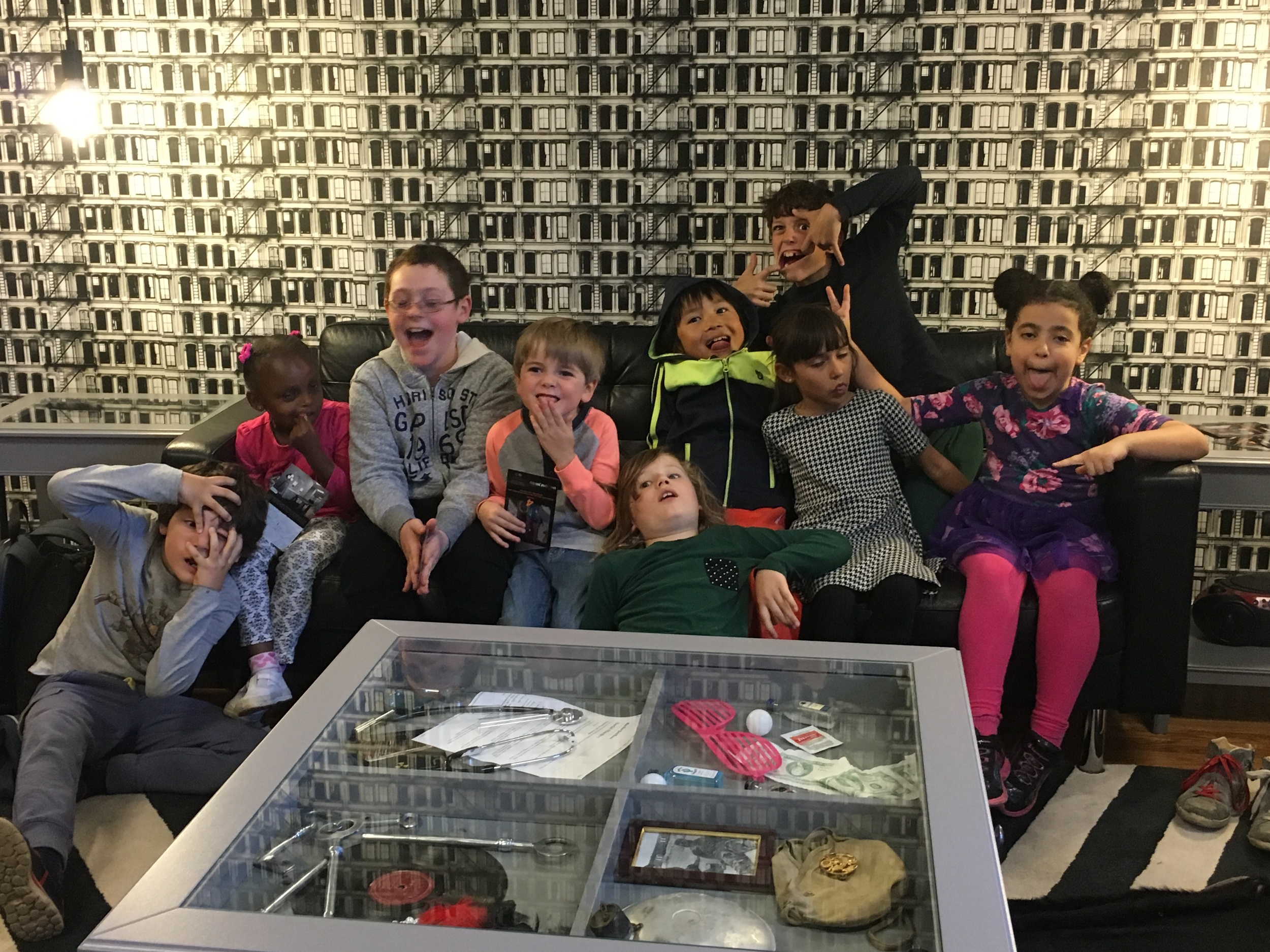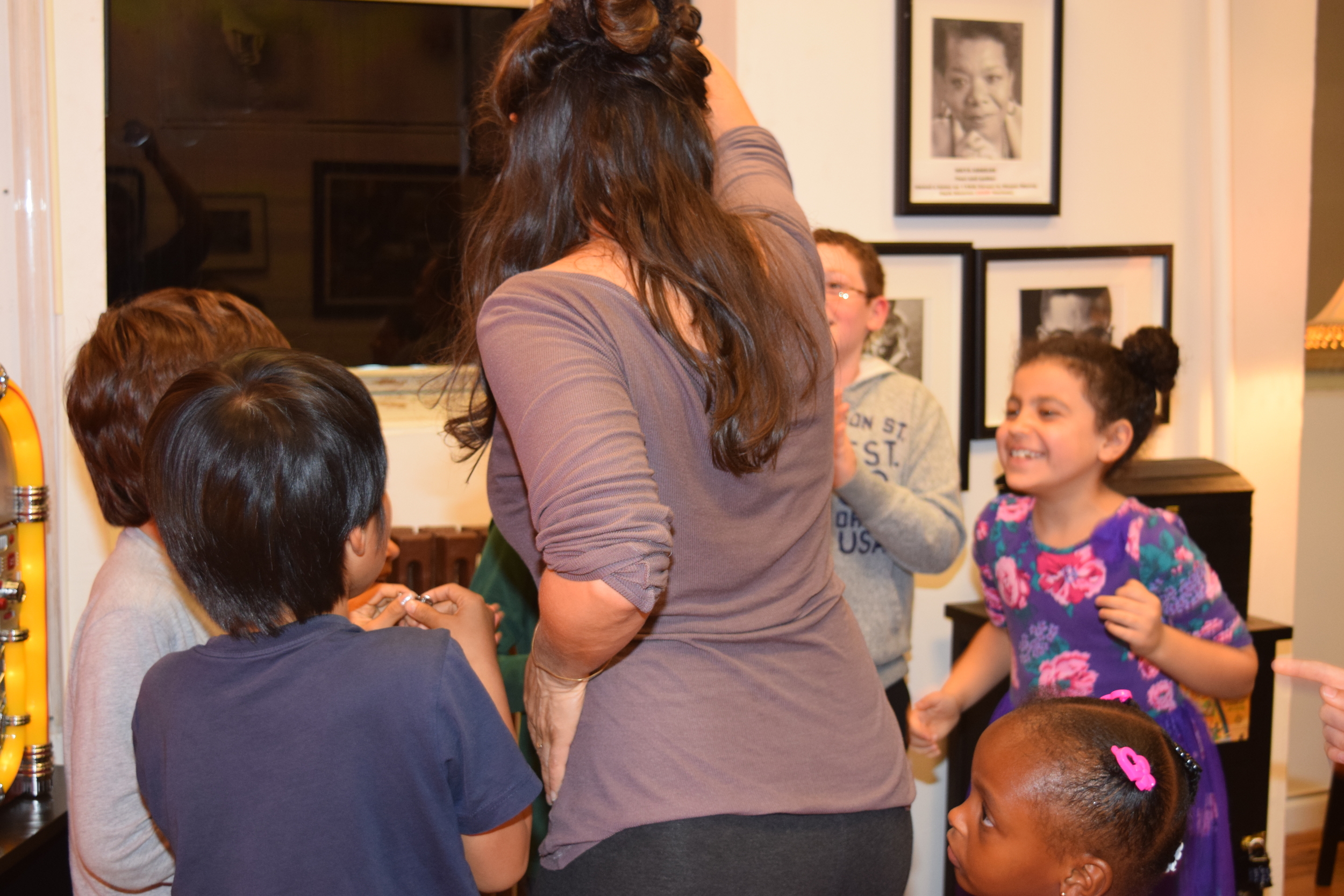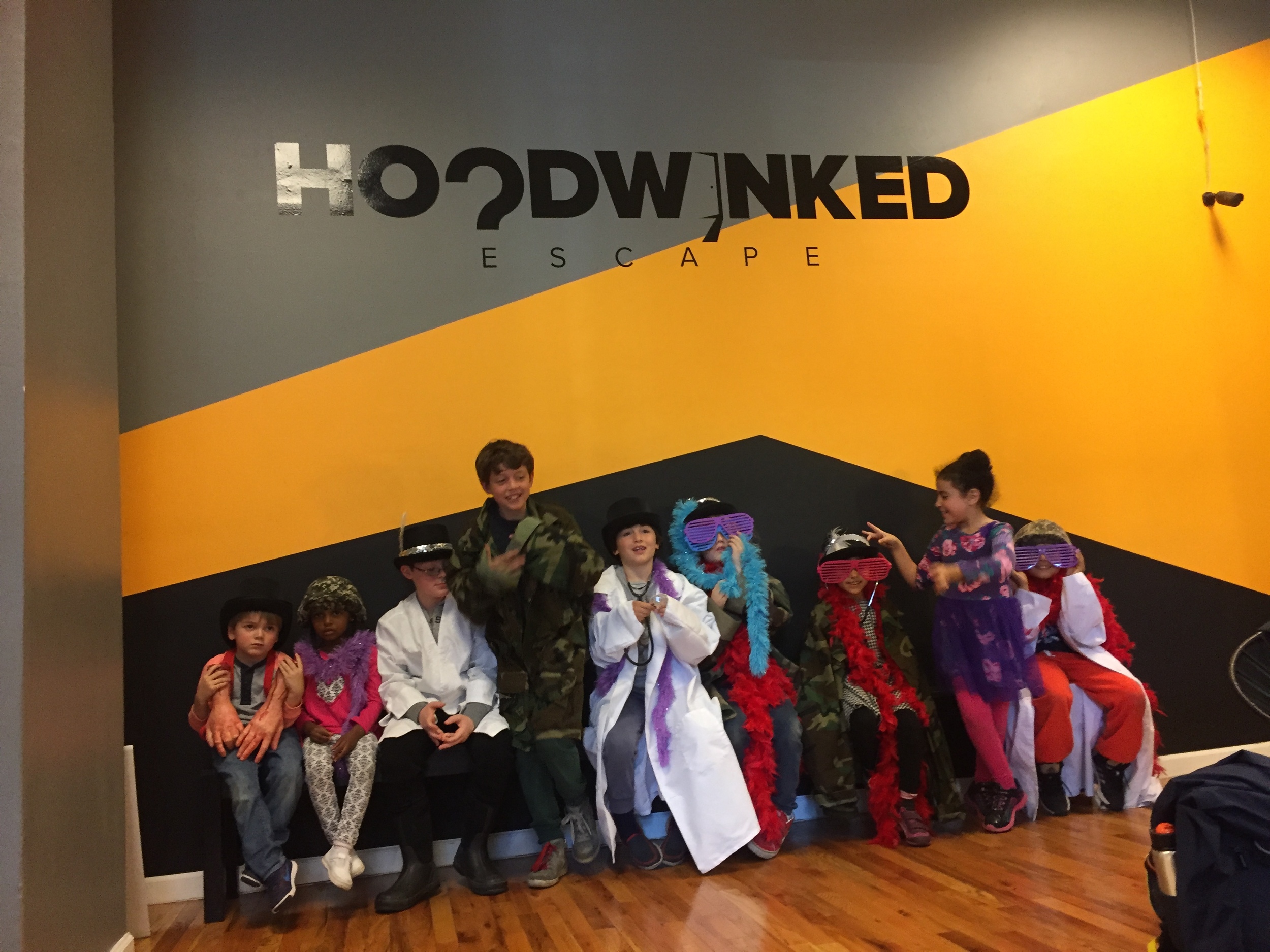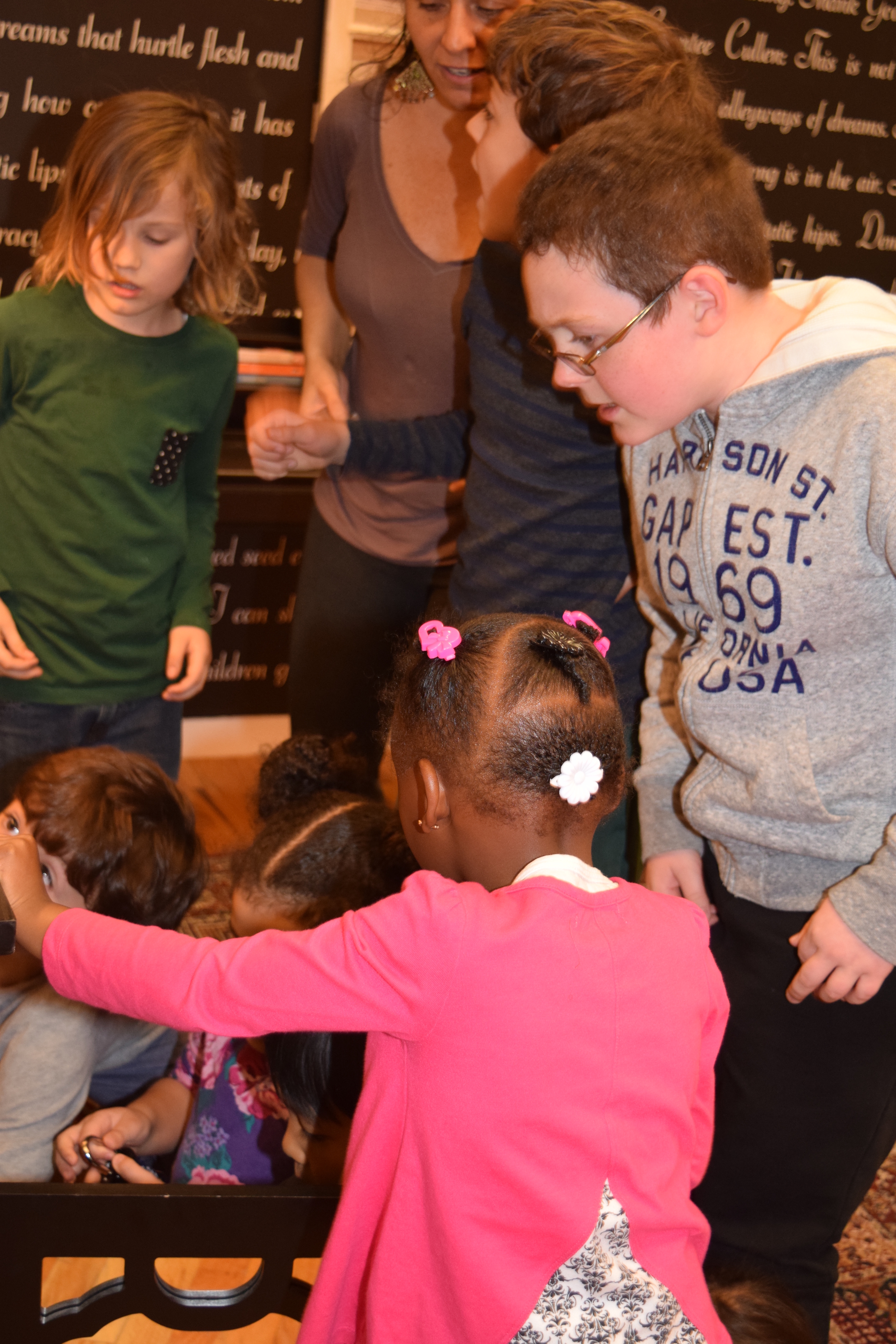 The Pono children sharpened their detective skills this week at Hoodwinked Escape in the historic Graham Court building. Founder Michele Ware greeted us and explained that we would need to solve clues in the "Spirit of Harlem" room to find a cache of jewels...and to get out! The children puzzled over poetry by Langston Hughes and photos of famous Harlem residents in search of answers. It took a lot of collaboration and critical thinking, but we finally found the treasure and escaped! Michele brought out a box of dress-up clothes and the children celebrated by donning playful costumes.
Mentorship Fridays...
This week our comic book group met with artist and illustrator Bek Millhouse, while our songwriting team joined musician Ali Dineen. The Pono space is an incubator of creativity every Friday!
Pono Says Hello...
Educator Roopa Reddy visits schools around the world, seeking innovative education models and alternative teaching approaches. This week she traveled from Toronto to visit schools in New York City and spent a day with Pono to experience democratic, outdoor education in action.
Thank you for reading about our week at Pono and joining us on our journey of discovery and wonder!