Welcome to the start of our fall term!
Come And Follow Me...
Cindy Marchionda from New York Therapy Animals returned to Pono with her dog Sofia, a friendly English golden cream retriever. We always have a "pawsitively" wonderful time with Sofia!
Singer-songwriter Rhonda Ross shared her talents with the older Pono children and talked about her songwriting process. She and the children then composed their own song about Pono! Rhonda ended the lesson by playing a recording of her song "Nobody's Business" and explained the inspiration behind her lyrics "Ain't nobody's job to make you happy/Nobody's job to pull you through/Ain't nobody born to give you sunshine/That light's inside of you." Rhonda left the children feeling confident of the light that shines inside of them!
Pono parent and yoga instructor Eric Stoneberg led our yoga session in Marcus Garvey Park. After stretching and balancing, Eric and the children made one of the park's stately trees the center of their yoga practice.
This week Dr. A played science guessing games with the younger children. She asked the children to close their eyes and use their senses of smell or hearing to determine mystery objects, including curry powder, orange peels, and maracas. Dr. A and the children also examined a bird's nest brought in by young Pono friend Bodi.
Dr. A gave the older children a physics lesson on gravity and inertia. The students learned Newton's Second Law of Motion, force = mass x acceleration. The children also began recording what they learned in science journals.
The younger children were thrilled to welcome back singer and musician Ali Dineen! They sang group favorites "Wake Up, Warm Up," and "Skidamarink" and took turns strumming Ali's guitar.
Ali also led a class for the older children. They sang a song from The Bahamas and a sea chantey, practiced breathing, and performed "This Little Light of Mine." It's wonderful to hear the Pono spaced filled with music!
Meanwhile, Back At The Ranch...
Madelyn and the younger children went nuts over acorns this week! They learned how oak trees grow acorns, the components of these nuts, and their uses. Later, they made acorn pancakes, a tasty treat that would tempt any squirrel, or Pono friend!
Madelyn and the children also started making birdhouses. Come back next week to see how they turned out!
The younger children enjoyed face painting with Madelyn in Marcus Garvey Park. They also explored artist Simone Leigh's installation, A particularly elaborate imba yokubikira, or kitchen house, stands locked up while its owners live in diaspora. The structures are meant to recall houses from rural areas of Zimbabwe.
Kate read aloud Call Me Gorgeous, a book by Giles Milton about a very mysterious creature. The fantastic animal describes itself as a "reinde-piggy-porcu-croco-touca-flami-roos-dalma-chameleo-bat-frog," but tells readers, "You can call me GORGEOUS!" This inspired the younger children to draw their own hybrid beasts, including a combination of a gecko, toucan, and porcupine, or perhaps a geck-tou-pine!
Our youngest literacy group focused on the distinctions between letters and words and sentences. They also studied when to use periods, exclamation points, and question marks. Julietta taught them to read and write the words I, see, and a by playing word detective using the book Brown Bear, Brown Bear, What Do You See? and forming these words using letter manipulatives.
Some of our older students learned to spell want, yellow, and purple and then played sensory guessing games with these words. All of the older children began learning how to write a research report by comparing and contrasting two examples and defining their essential qualities, as well as brainstorming topics for their own upcoming research.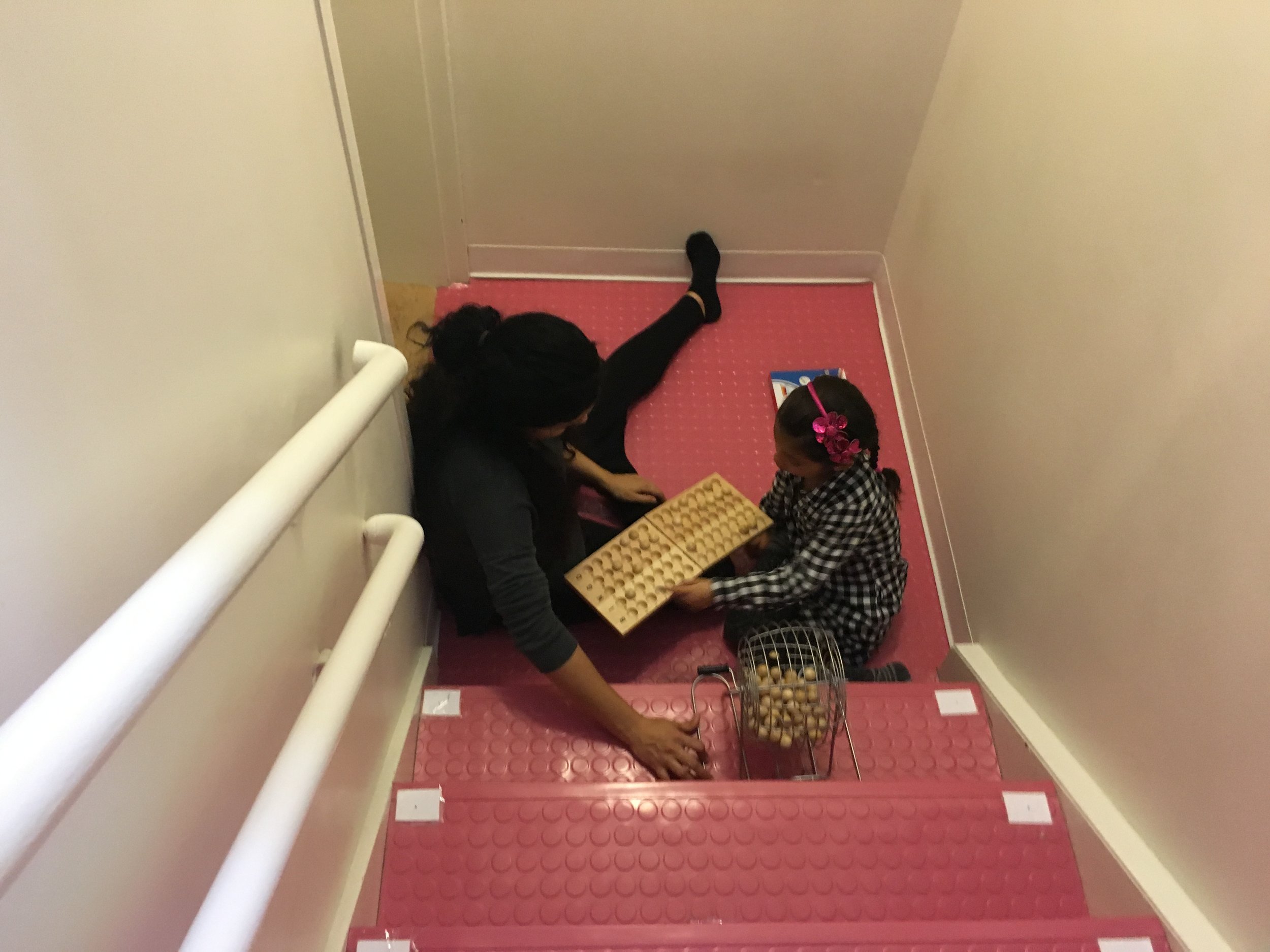 In math this week, the littlest Pono friends worked on counting and the middle group practiced early addition and subtraction. The oldest children worked on big ideas and strategies that are laying the groundwork for learning algebra.
Pono children of all ages put their math lessons into practice by making hand sanitizer.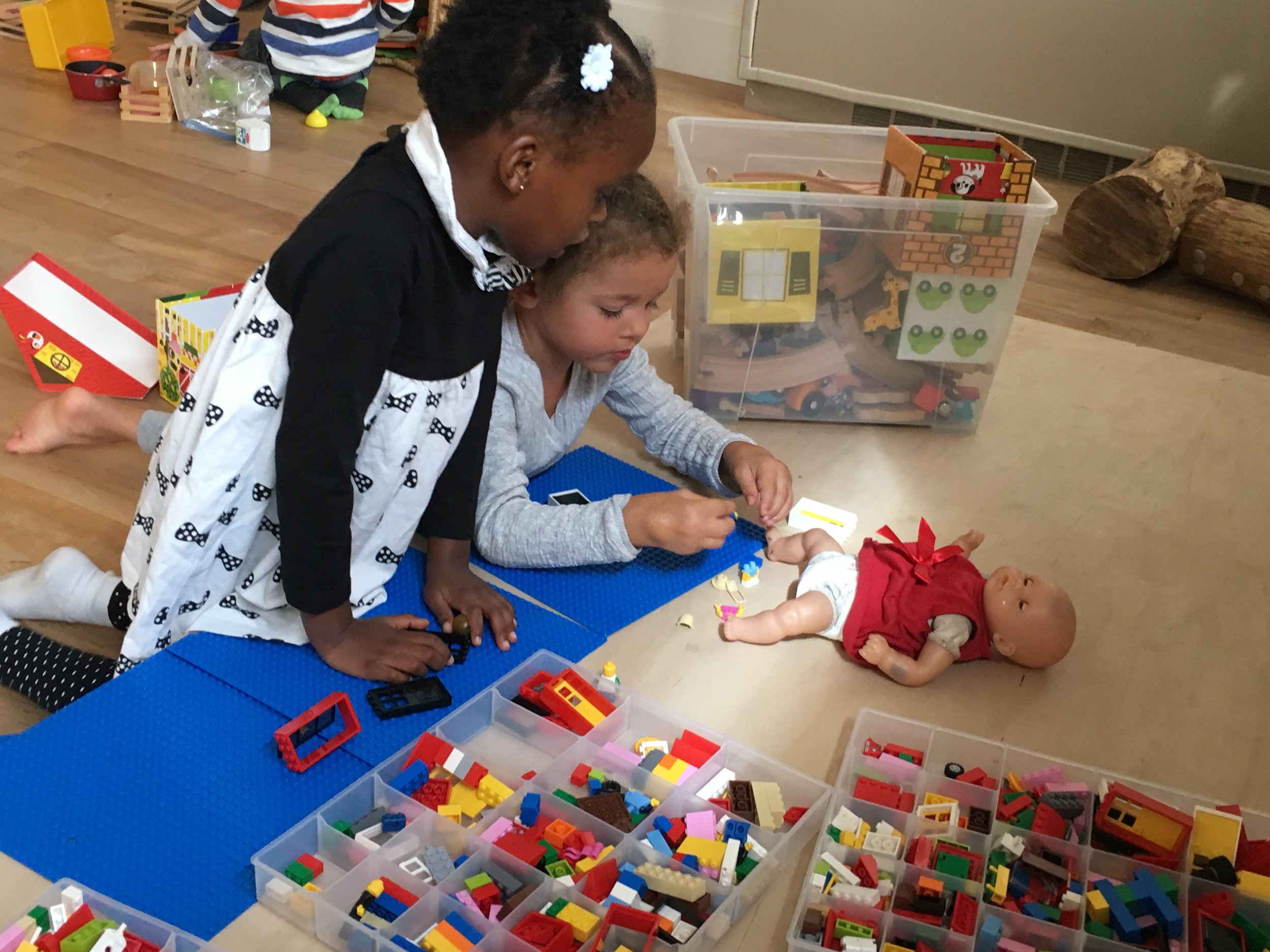 The Pono children were happy to be reunited after the break!
Here We Go, Pono, Here We Go...
We started our fall term with a nature walk in Central Park with Madelyn. She explained that the algae blooms in The Lake are caused by a process called eutrophication. The children visited two sites around The Lake and took samples to test the water's pH, salt, nitrogen, and copper levels. They also used nets to collect plant life and other materials from the park's lake and drew pictures of what they found. We all enjoyed lunch in the park's Ladies' Pavilion.
On Wednesday we headed to Brooklyn to visit gluten-free bakery Krumville Bake Shop. Baker Antonella Zangheri explained how she started her business five years ago by selling a dozen cookies and gave us a tour of the kitchen, where she now makes cookies (and muffins and cakes) on a much larger scale. Then it was time to get to work! The children measured, sifted, and whisked ingredients to help Antonella make her double-chocolate chip cookie mix. We ended our visit on a sweet note, with cinnamon and spice cookies and chocolate cookies. Antonella also gave the children bags of chocolate chip banana muffin mix to take home. The Pono bakers are looking forward to mixing up more yummy treats!
We also visited one of Krumville's downstairs neighbors, Brooklyn Research. Co-founders Johnny Lu and Ezer Longinus welcomed us back and showed us some of the projects they've been working on since we visited in August. They brought out drones for us to examine and invited us to film ourselves and then view the footage with virtual reality goggles.
Mentorship Fridays...
Dr. Sandy Chen taught our first Friday Focus chemistry class to the older children. They did an experiment to see how different solutions can change the color of cabbage juice depending on the pH of the solutions. It was exciting to turn the Pono kitchen into a chemistry lab!
In the afternoon, Julietta met with the comic book group. This week our Earth Savers were one hero short of a team. Did that stop them? Never! They made it halfway through the task of adding missing drawings and text. They're ready for more next week!
Pono Says Hello...
Pono was pleased to participate again in Harlem Park to Park's Harlem Harvest Festival! Pono friends served up flavored popcorns and spiced apple cider and Pono parent and chef George Duran and the children did Rainbow Slaw cooking demos. We enjoyed this opportunity to celebrate fall and meet members of our community.